Chevallier Architects, of Chamonix-Mont-Blanc, France, faced a rather unique (yet not uncommon) challenge with Chalet Piolet; the usable volume of the 1442 square foot old shed could not be expanded. Per local planning and zoning regulations, Chevallier had to creatively work within the space provided in their efforts to reflect "boldness, contemporary lines, high quality materials, and environmentally-friendly solutions".
The property itself sits atop a mountainside slope, and takes full advantage of the surrounding views. The old wooden shed of days gone by has been completely re-worked to best reflect the vision of the architect-resident.
The home, wrapped in open work siding, is interrupted in form only by the clerestory windows with openings that seemingly form their own micro-vestibules. The very same horizontal wooden slat-style accent has been placed directly on top of the waterproofing, giving the home, especially when seen from above, a continuous flow of texture.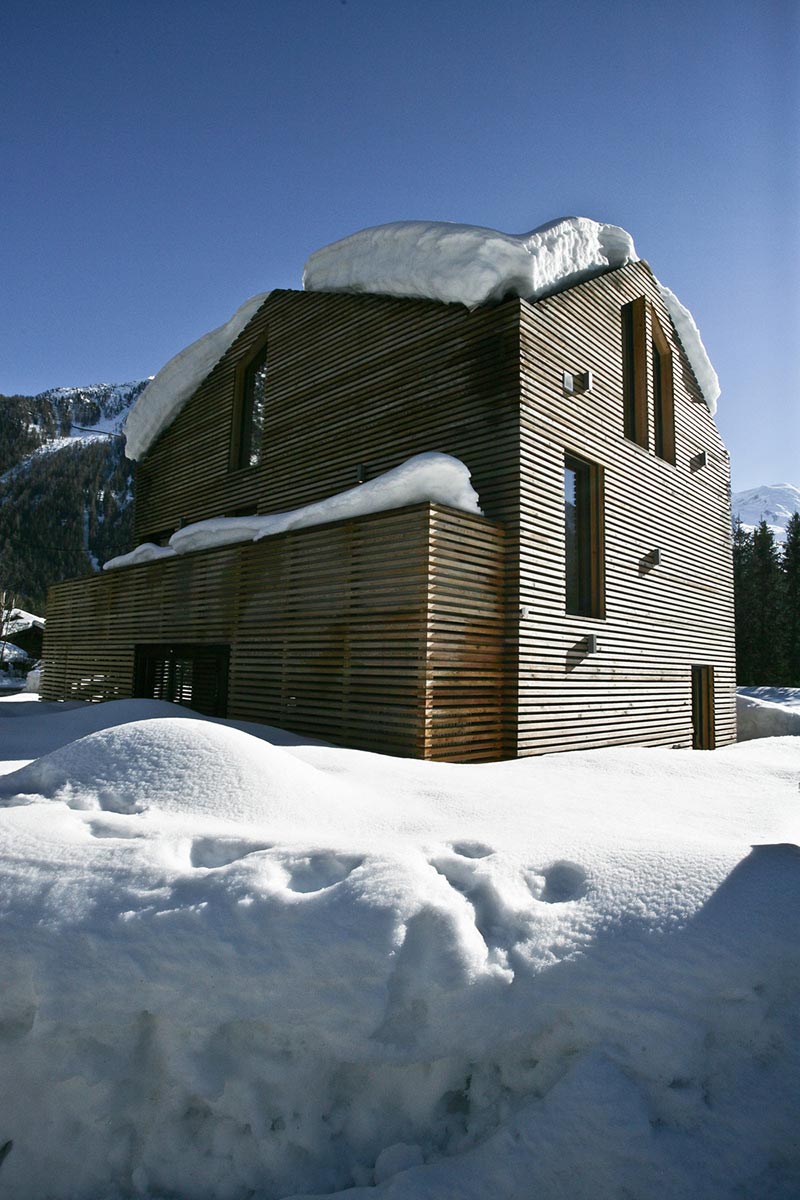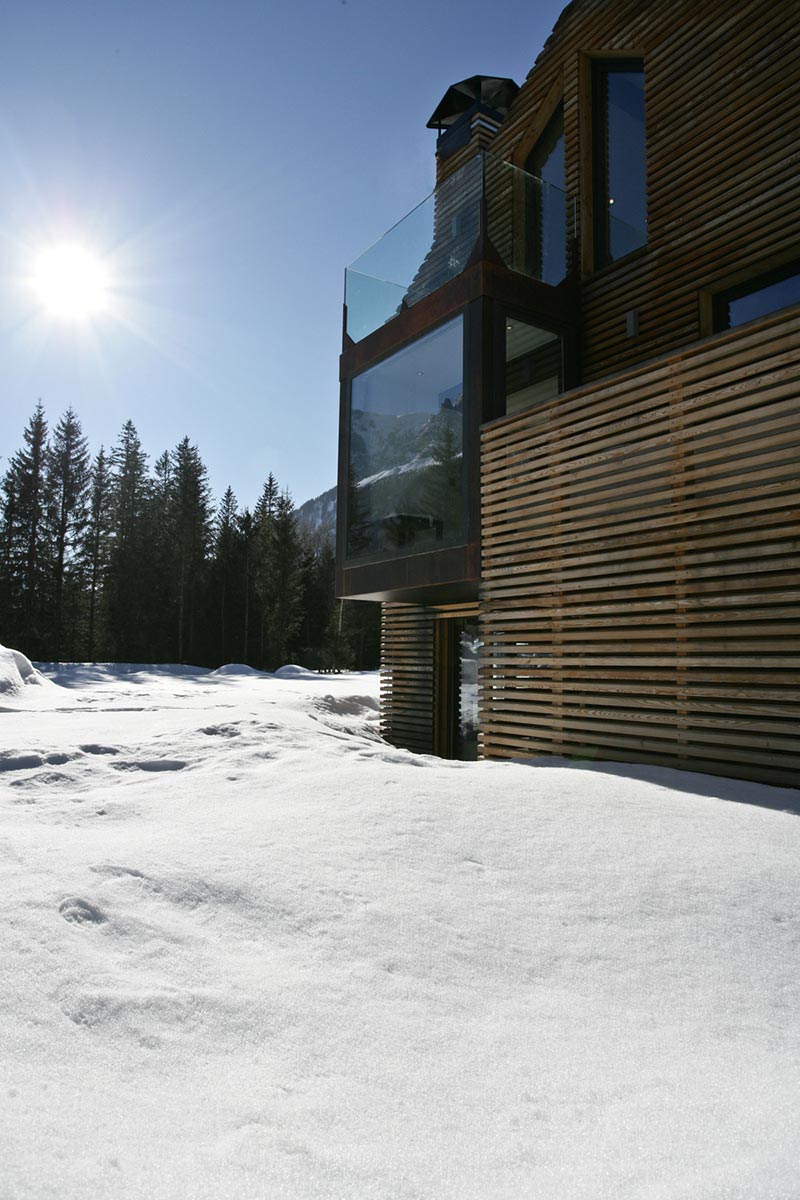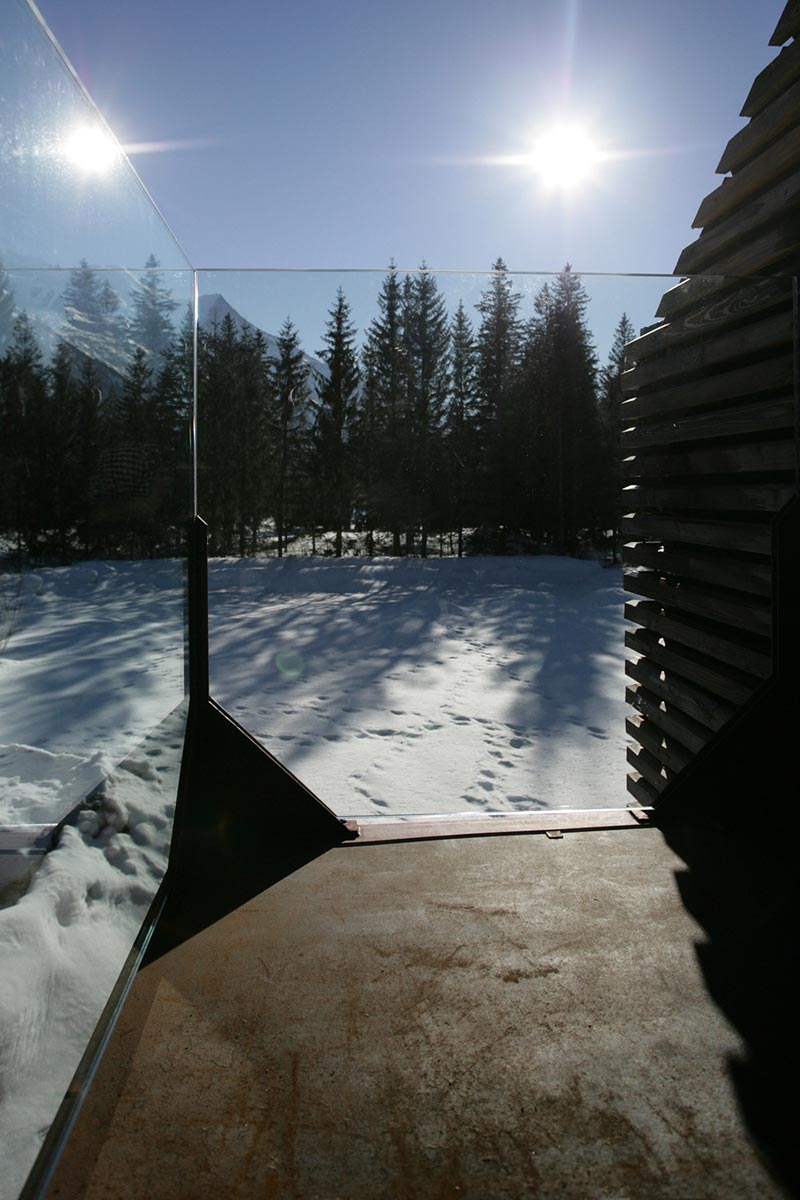 Inside Chalet Piolet, the history of the home becomes quite apparent. Old post and beam elements protrude here and there – allowing for a charming and rustic feel to the home – all whilst complimenting the modern improvements. The furnishings within the house are decidedly modern, yet the layout was well planned enough to create "coziness with room to breathe".
One very unique and unexpected feature found in Chalet Piolet is a metal-clad sitting room that juts off the master suite. Throughout the home, plank floors give way to 120 x 60 stone tiling, which in their contrast helps lend a sense of depth to the home. These elements, when combined with the full-height windows and black and white color scheme help to transform this old shed into something worthy of the modern chalet moniker.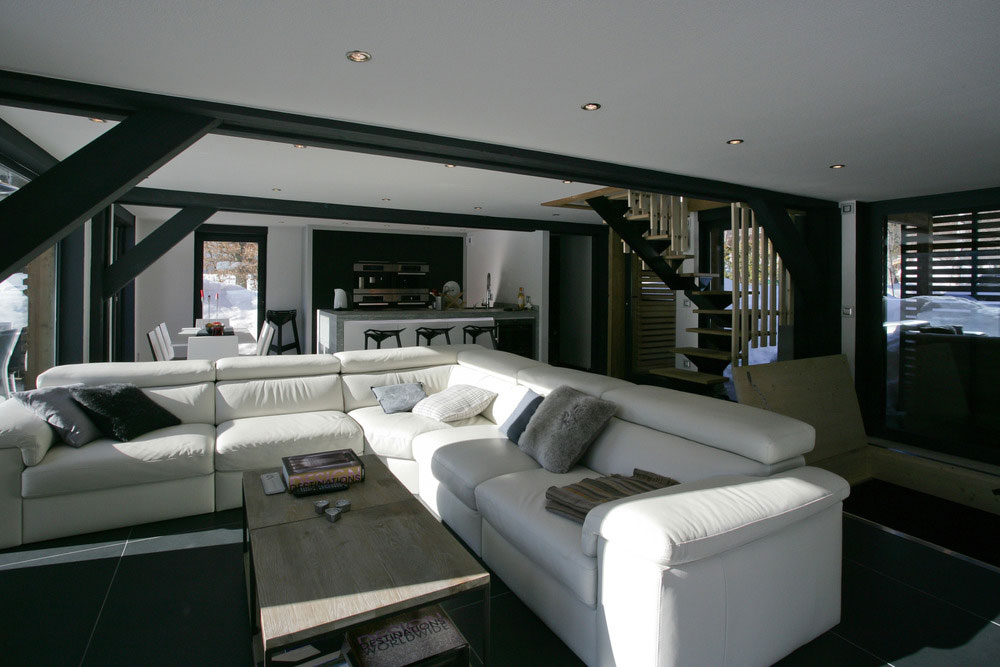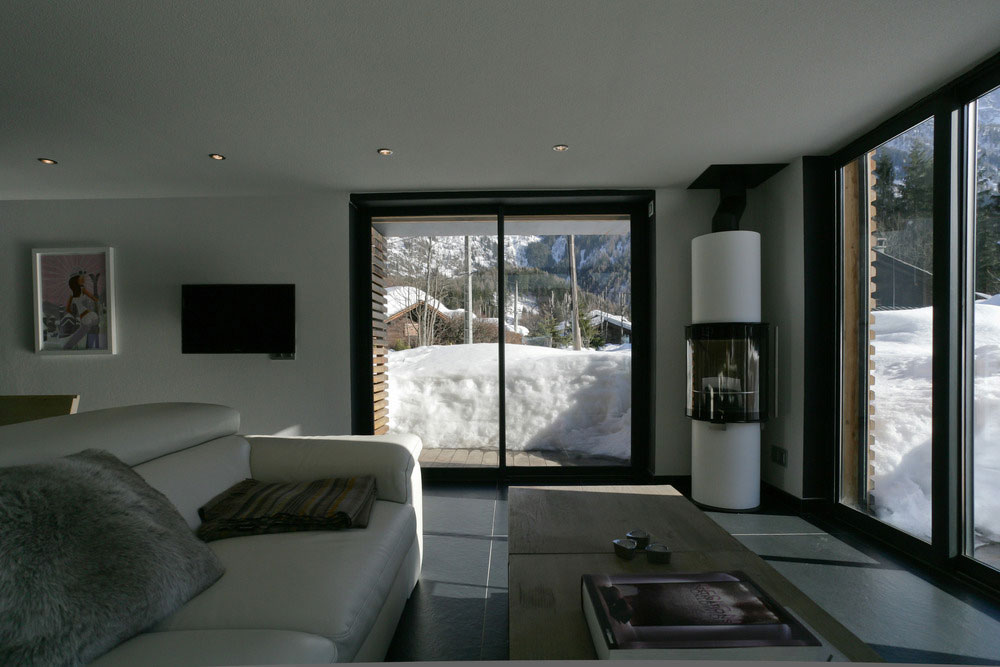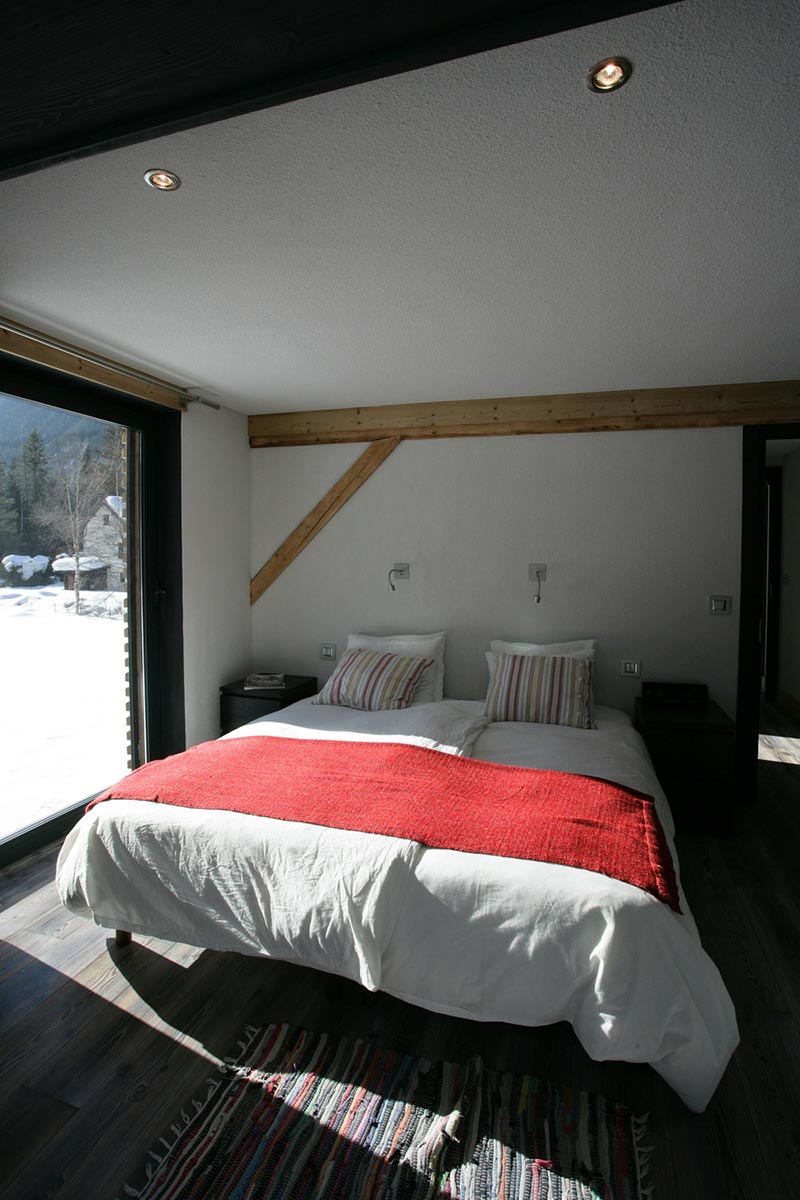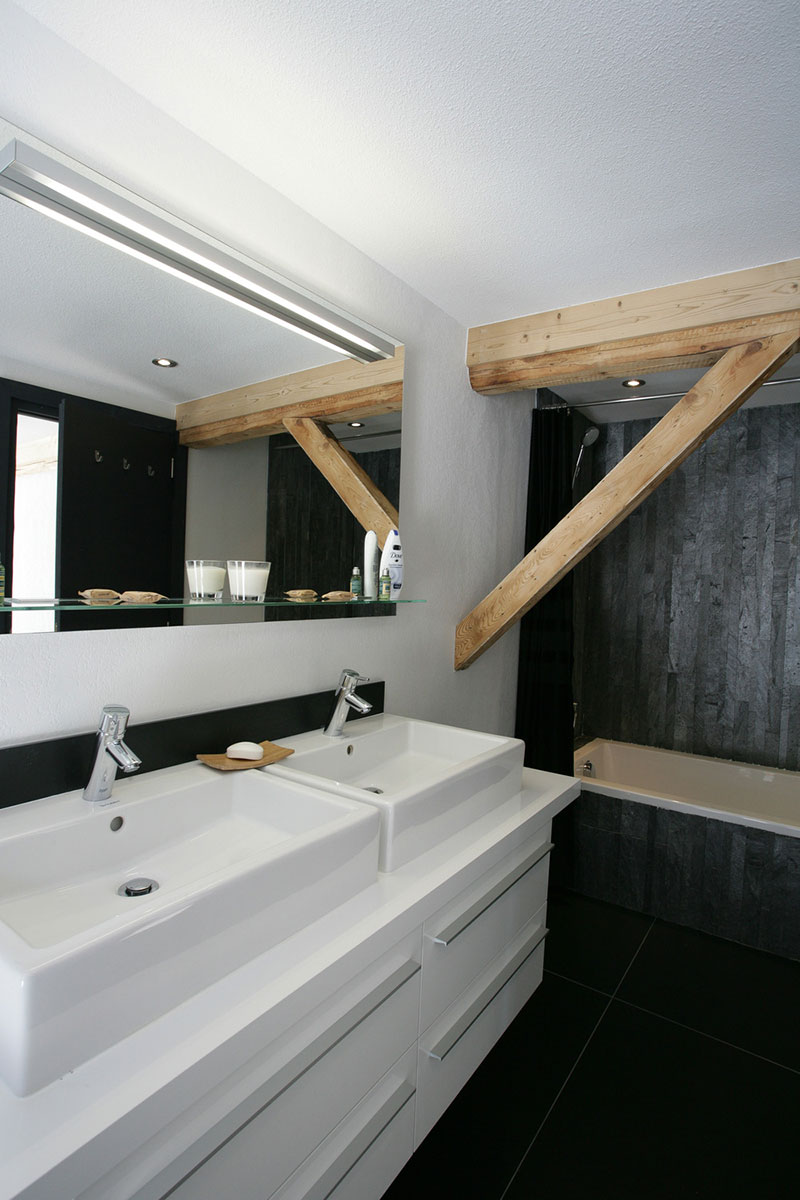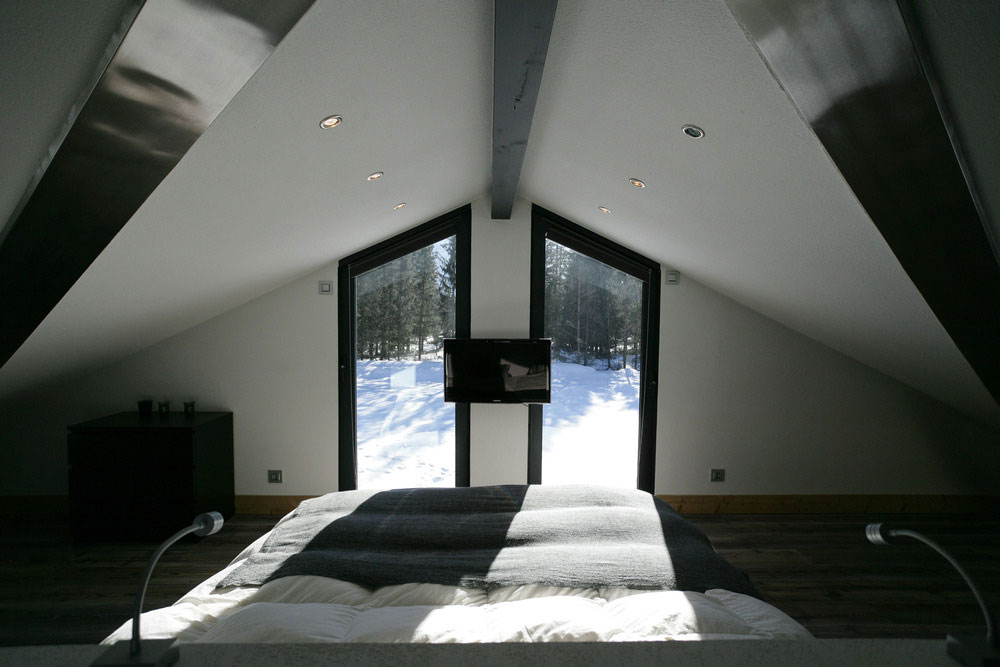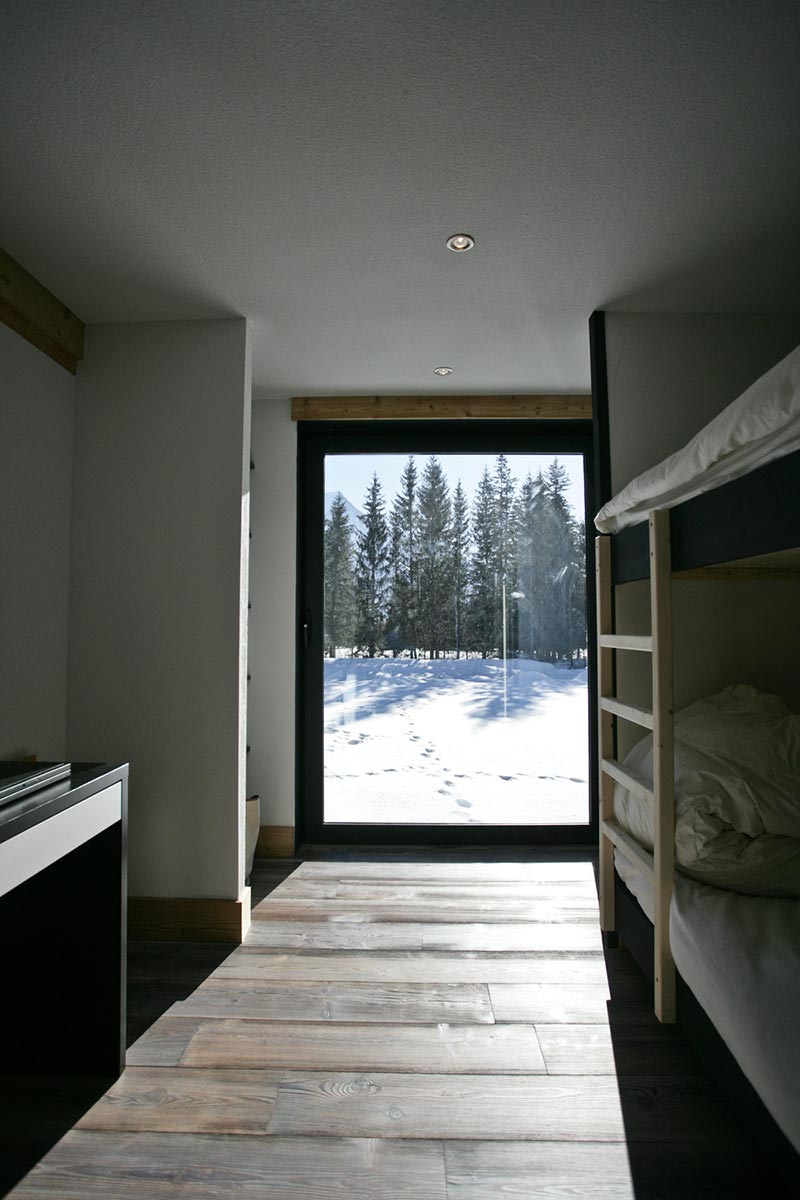 Architects: Chevallier Architects
Photography: Alexandre Mermillod onixstudio.com