When you hear the word chalet, you likely think of a winter retreat nestled on a hillside in some place exotic, yet off the beaten path locale. As such, you'd likely make an additional assumption that a chalet is a "quaint and charming" European cottage that quite possible skimps on the finer things in life. Well, Chevallier Architectes is here to prove you wrong with the Chalet Dag in Chamonix-Mont-Blanc, France.
Roughly 70 years ago on this very home site, sat a Chalet that was more in keeping with the afore mentioned description. It was when Chevallier stepped in that the poorly insulated and massively outdated, functionally obsolescent Chalet began a new lease on life.
Chevallier went with a very Scandinavian style with this home, strategically combining glass, metal, and traditional larch wood to ensure that Chalet Dag blends harmoniously with the surrounding cabins – most of which were used as granaries or sheds.
In addition to creating a home that coexists well with the surroundings, Chevallier Architecte faced a rather unique challenge – the Chalet was built within an avalanche zone. To solve the issue of potential snow slide, the three-story home was built well into the hillside, with just a small portion of the pitched roof visible from the rear of the property. The architect chose to then create a green rooftop, which is a solution not used much in the alpine valley.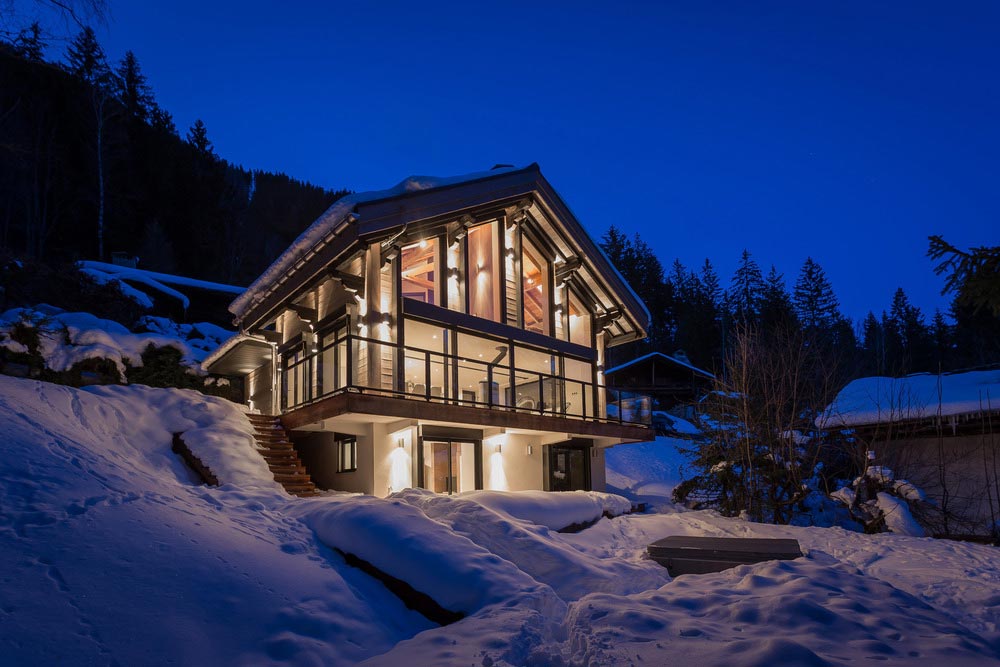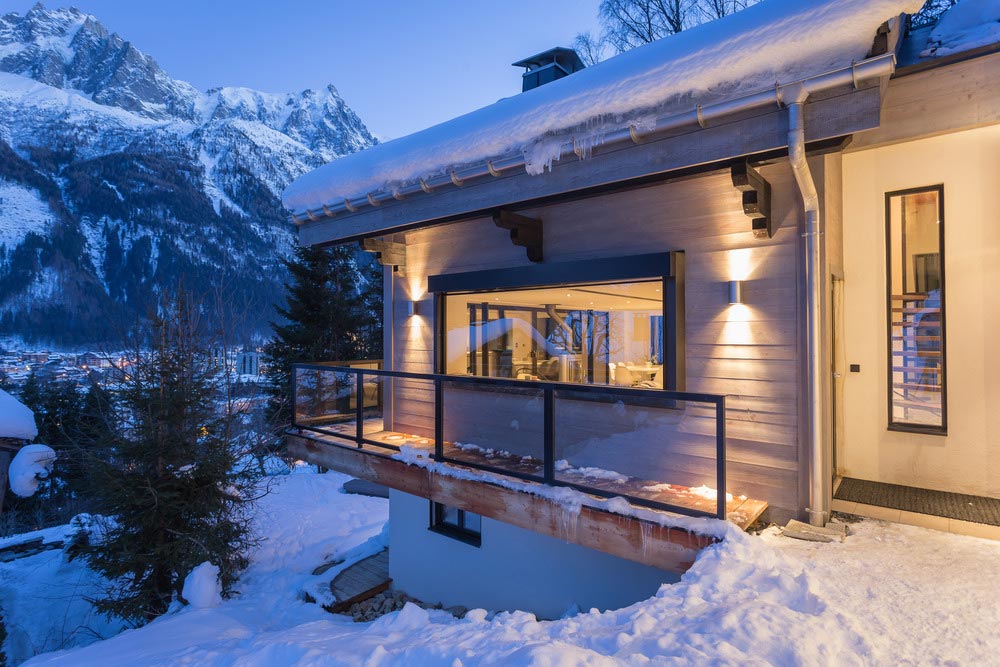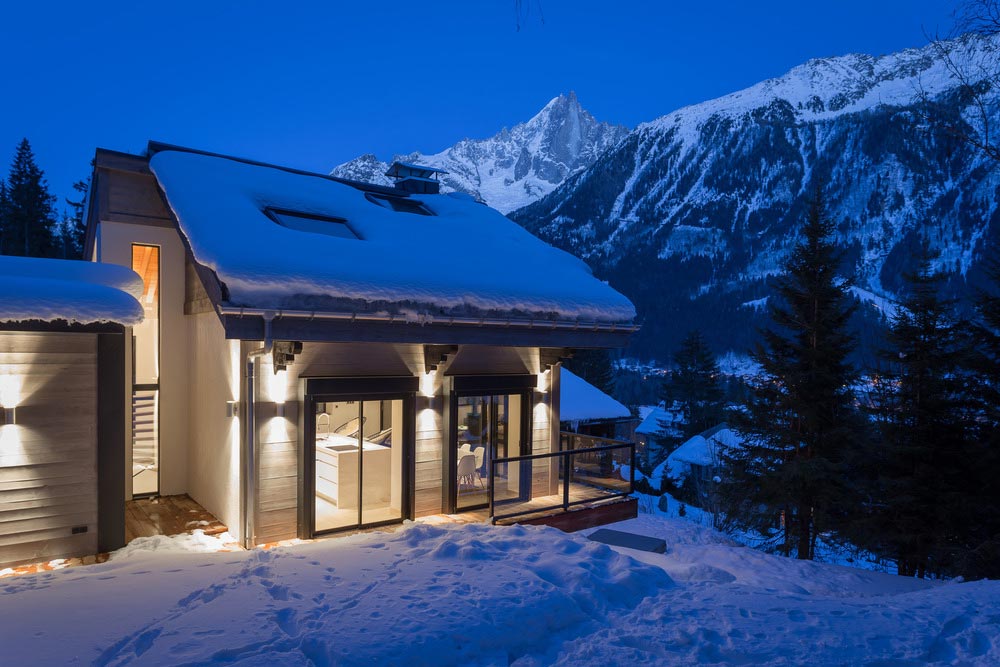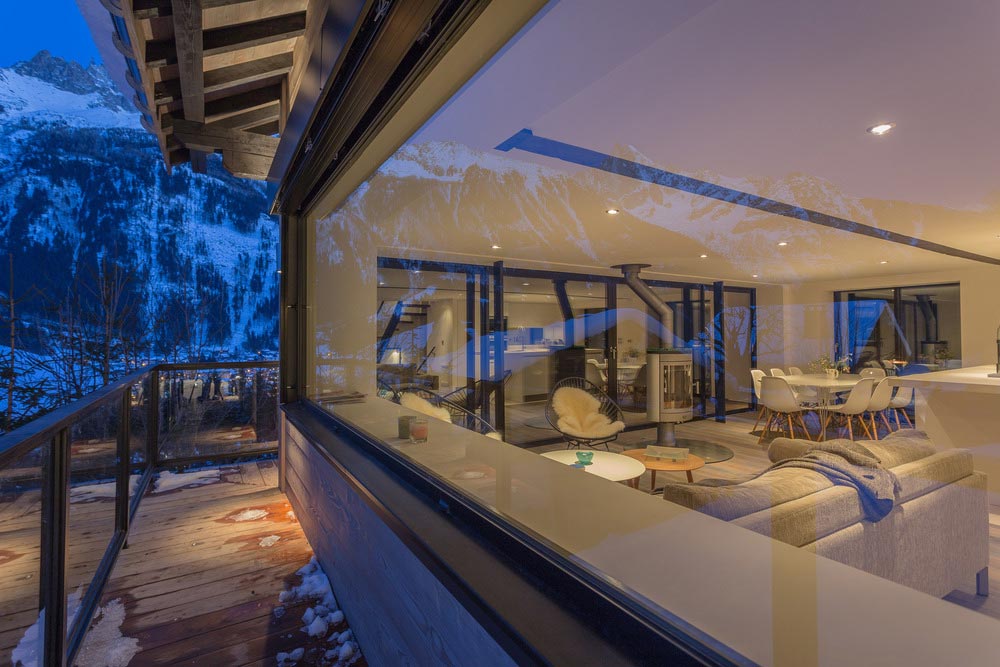 Inside the Chalet, the full height glazed windows both frame the spectacular mountain views, and reflect the style of the glass railings that wrap around the massive outdoor deck areas. Throughout the interior of the Chalet, intricate tile-work, stacked stone veneer, natural wood flooring, and exposed beams work very well to compliment the Scandinavian-esque design.
Simple yet elegant furnishings act as a warm welcome on a cold winter's day, yet do not detract one bit from the rustic, modern ambience throughout Chalet Dag. Ultimately, Chevallier Architecte was able to create an "easy living" and luxurious Chalet that is a perfect fit within the community yet a far cry from how a traditional Chalet would be perceived.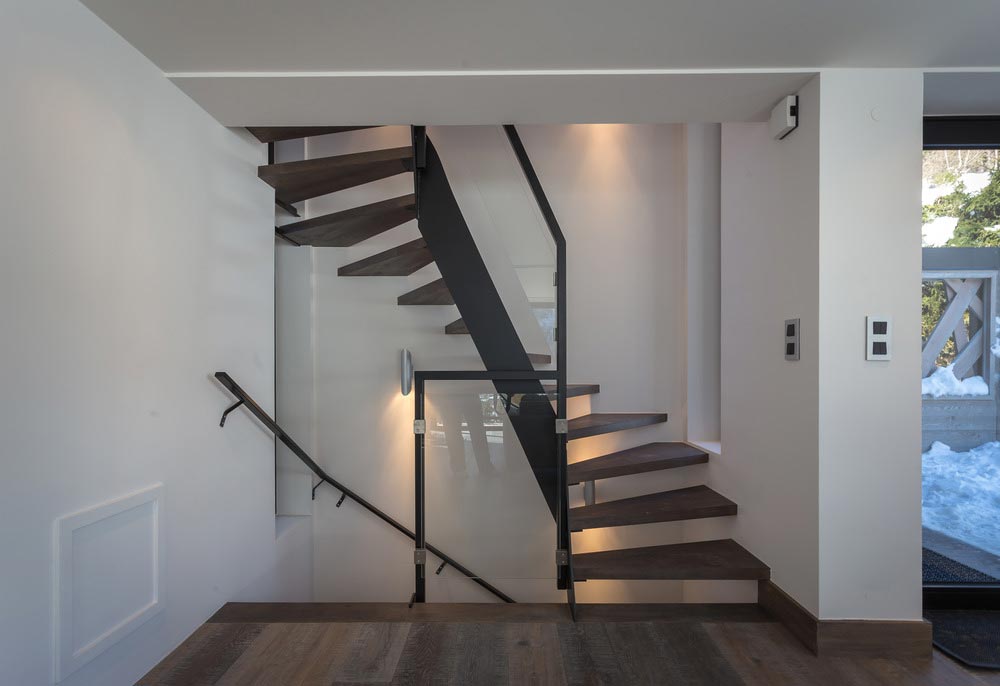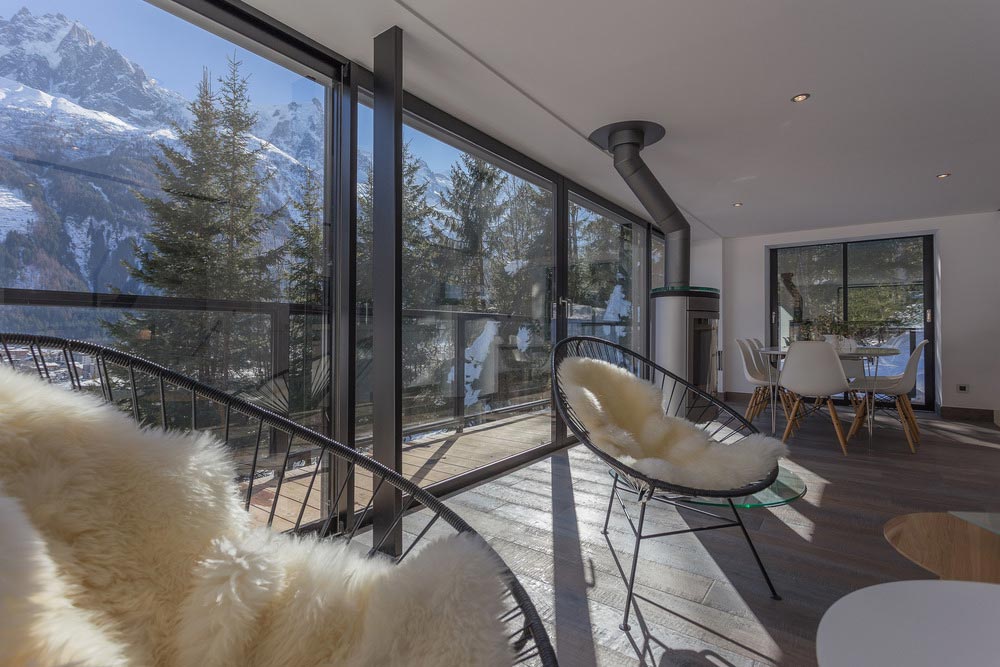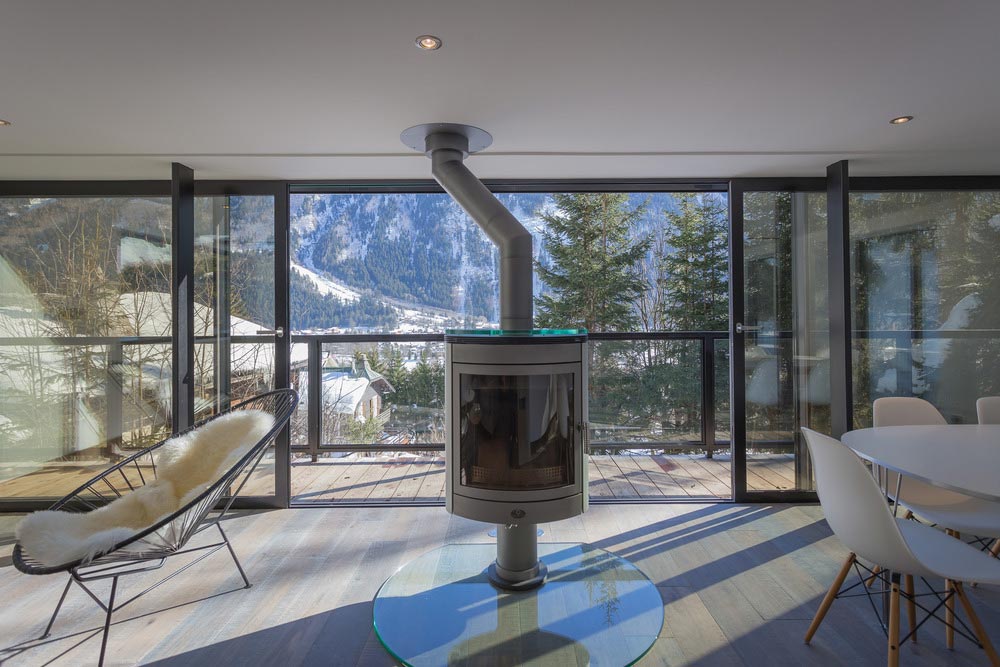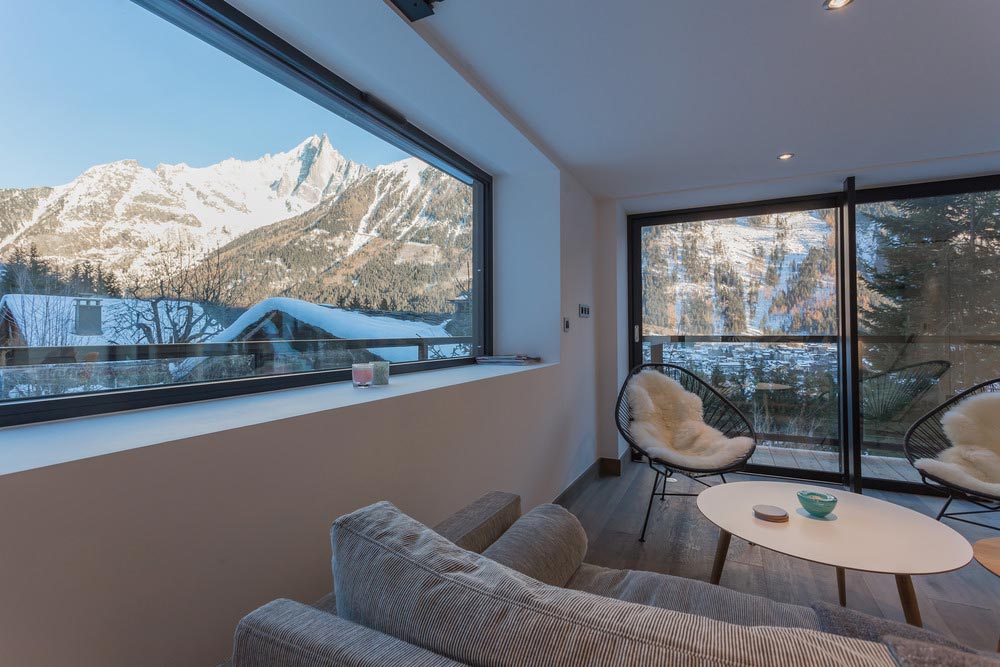 Architects: Chevallier Architects
Photography: Alexandre Mermillod onixstudio.com