The Wind Vault house, by Wallflower Architecture + Design, has quite an interesting presence upon approach. The exterior of the home is visually striking – a merger of interesting shapes derived from the raised "concrete tube" design. The facade is distinctly concrete, however, as if completely hollowed out, the open ends of the home are clad in horizontal wooden louvers that are both functional and aesthetically appealing.
Due to the fact that the house is oriented in a north-south direction, these timber screens not only act as visually pleasing sunshades, but also as functional vanes to assist in air movement throughout the home – perfect for the humid climate of coastal Singapore, where the home sits. The Wind Vault house is situated on three levels that span 553 square meters. The unique, modern lines of the exterior are only a small hint of what can be expected on the inside.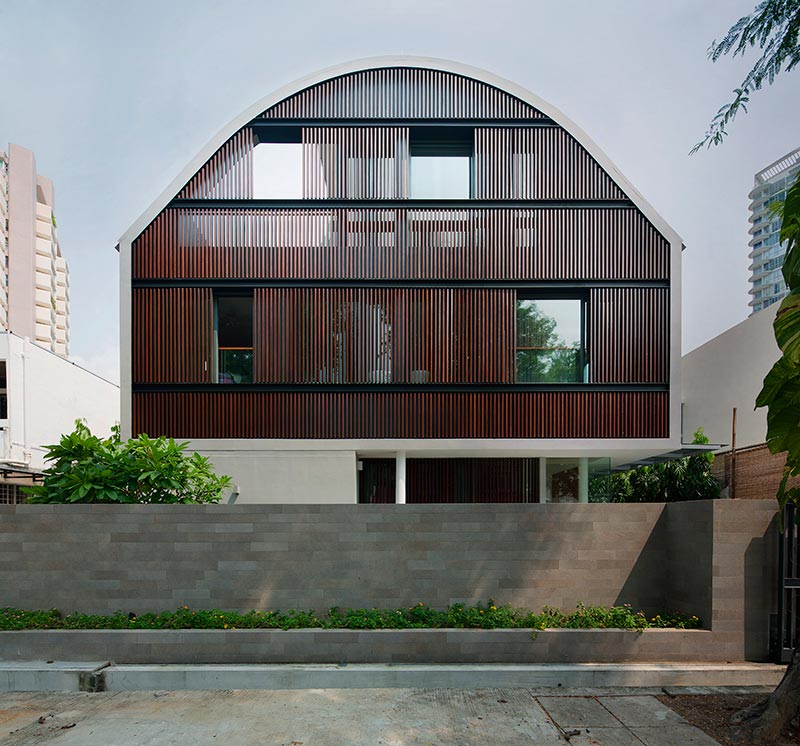 The interior spaces are expansive – large-scale rooms are fluidly connected and uninterrupted by incorporating interior walls only where absolutely needed. The majority of the lighting is either recessed strip lighting, or architectural ceiling clouds that help give the inside spaces a warm glow in lieu of harsh, direct illumination.
Overlooking the main living area sits a media room that is enclosed on three sides with floor to ceiling glass – a unique feature for any home. The attic level and second level of this modern family home – accessible via a spectacular floating staircase, house the master suite, a rooftop terrace, additional living quarters, and even a prayer room. The public spaces sit on the ground level, where cream colored marble flooring leads one throughout the column-laden great room, again, taking the place of load-bearing walls that would otherwise interrupt the space.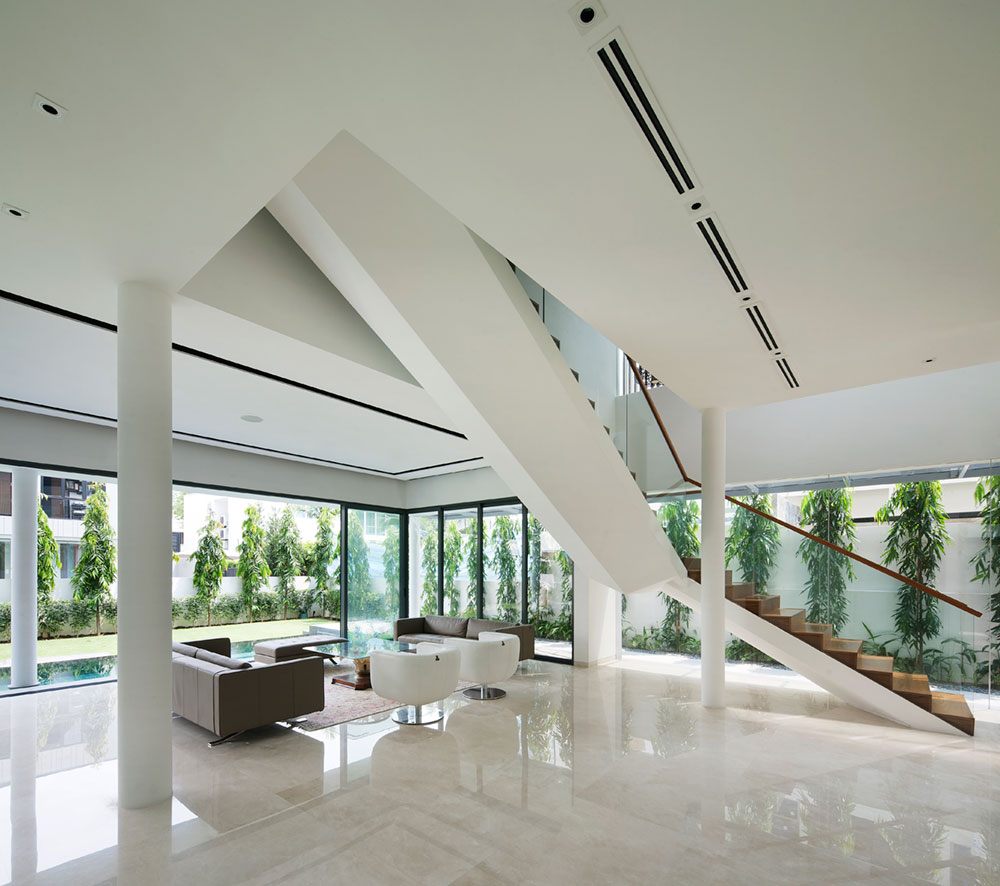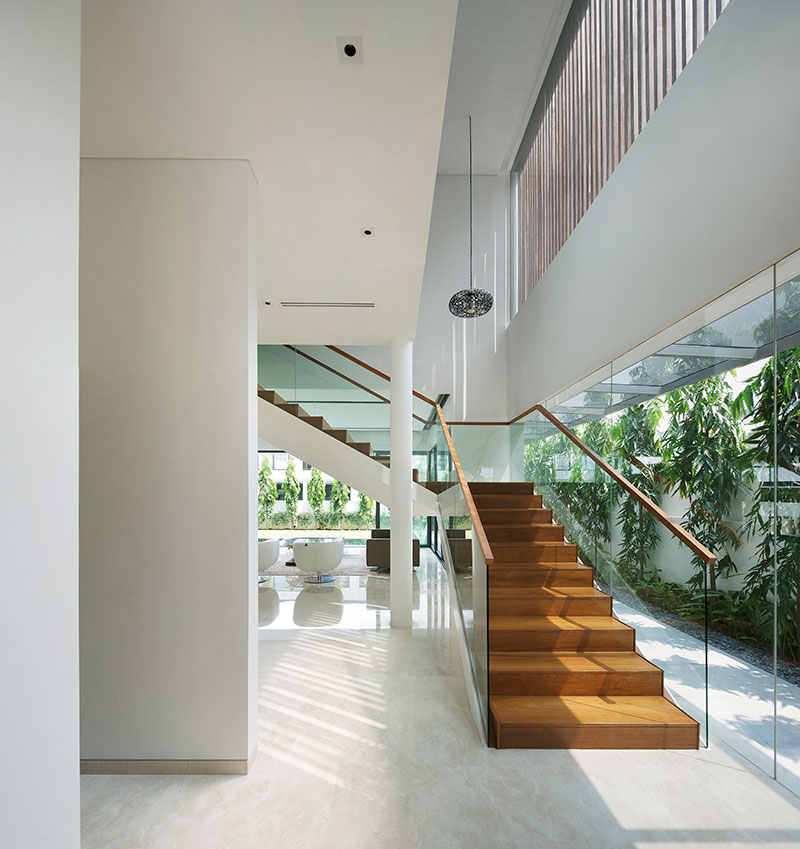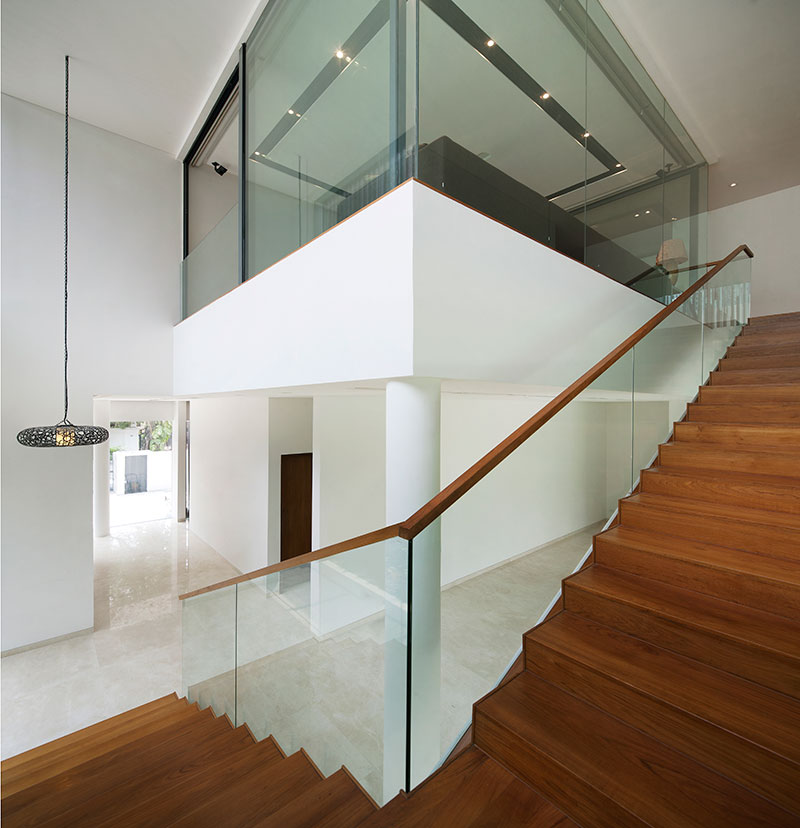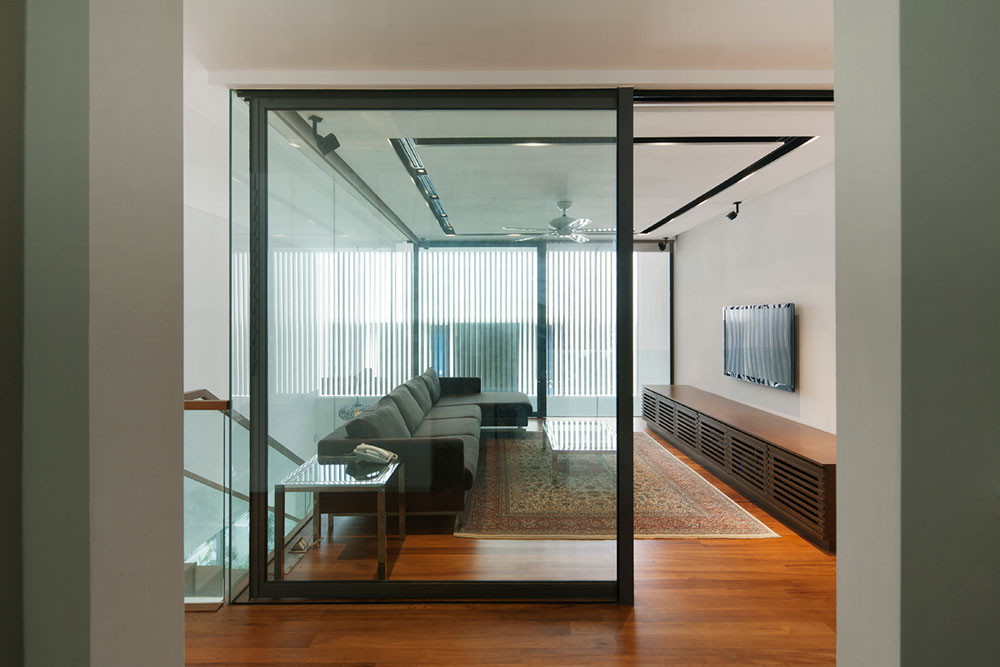 From the great room and dining area in the rear of the home, a stacking glass door that wraps around three of the exterior walls exits one out to the backyard. The rear garden reflects the modern, clean lines of the interior, as one is immediately greeted by an infinity pool. The pool's trailing edge overlooks the lush courtyard which itself is complete with narrow polyalthia trees that act as a natural barrier covering the man-made brick walls.
Neither form nor function work to overpower the design of this home, and the Wind Vault house is yet another great build by Wallflower Architecture + Design.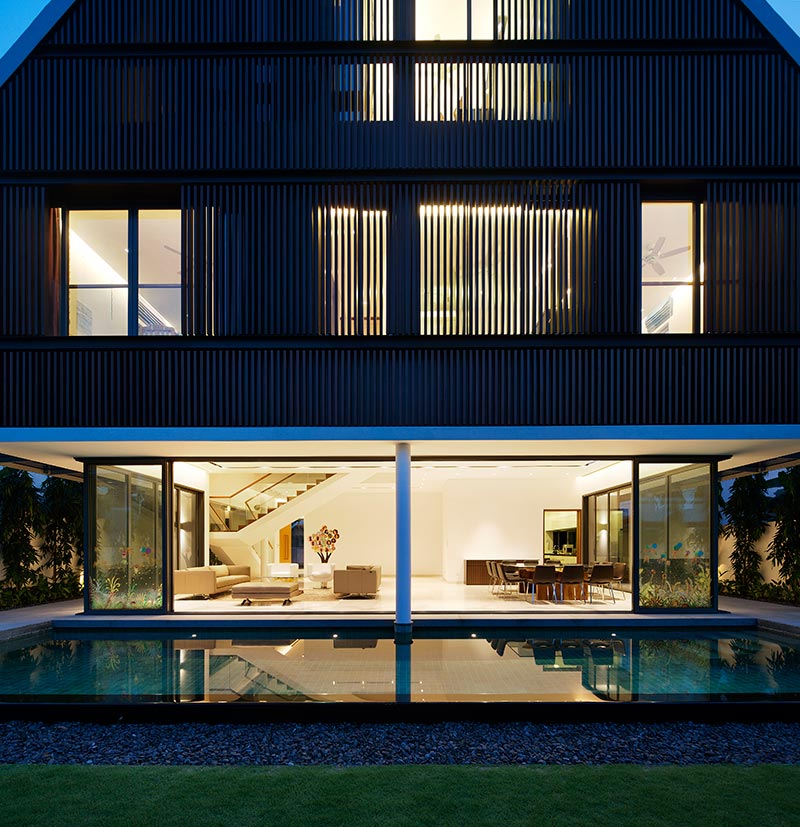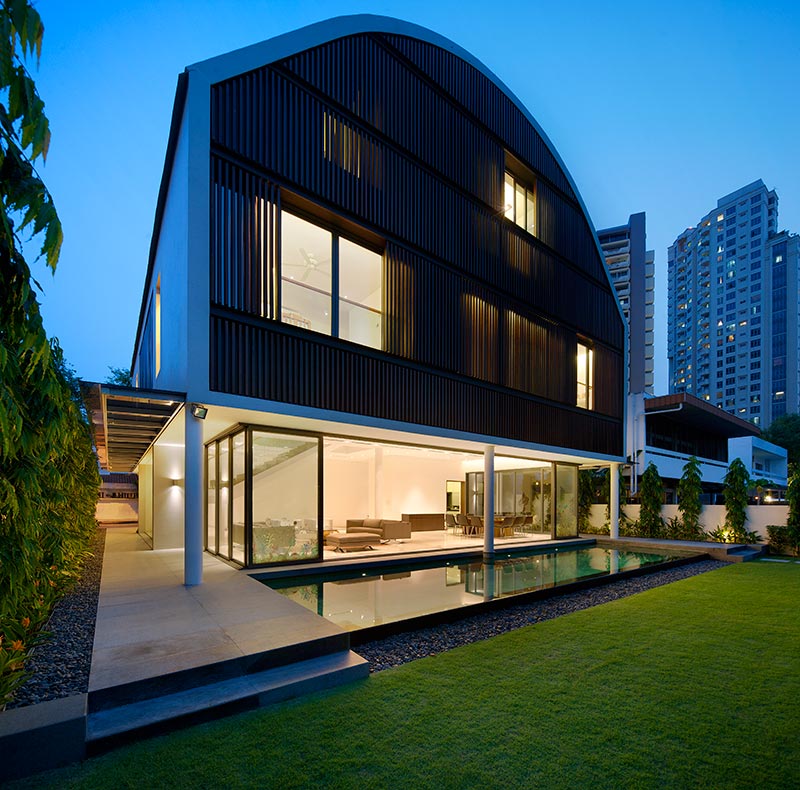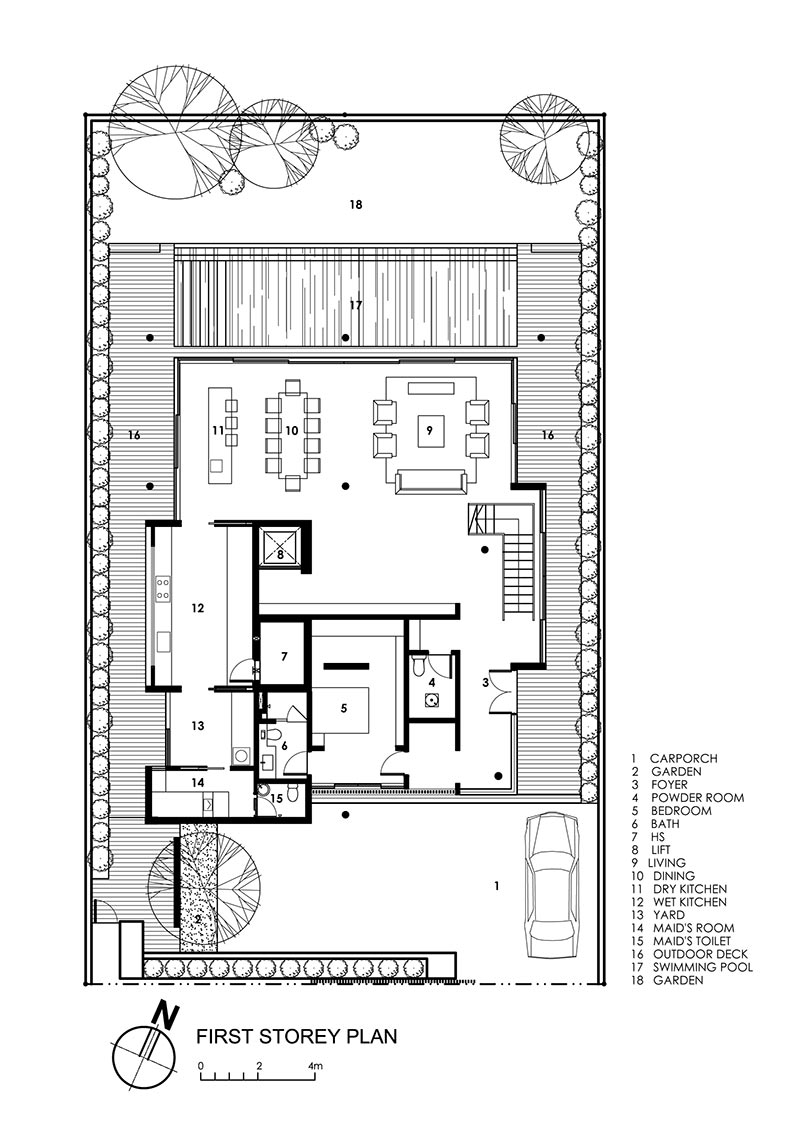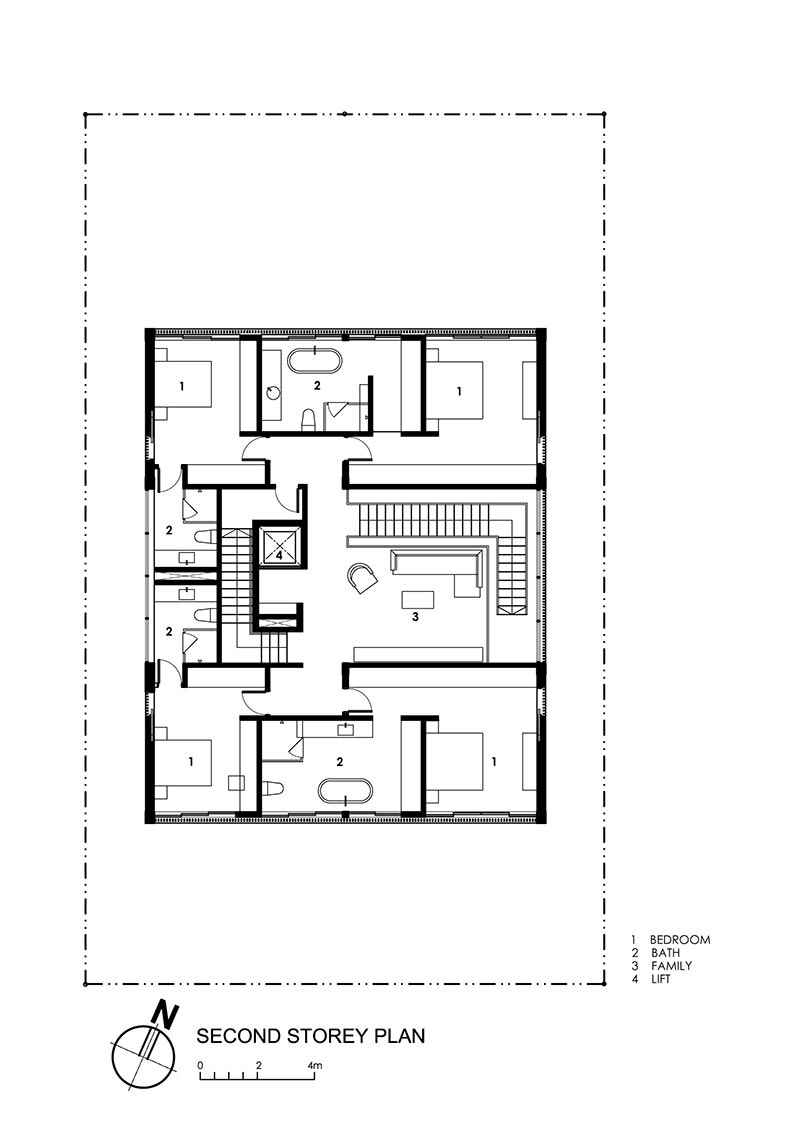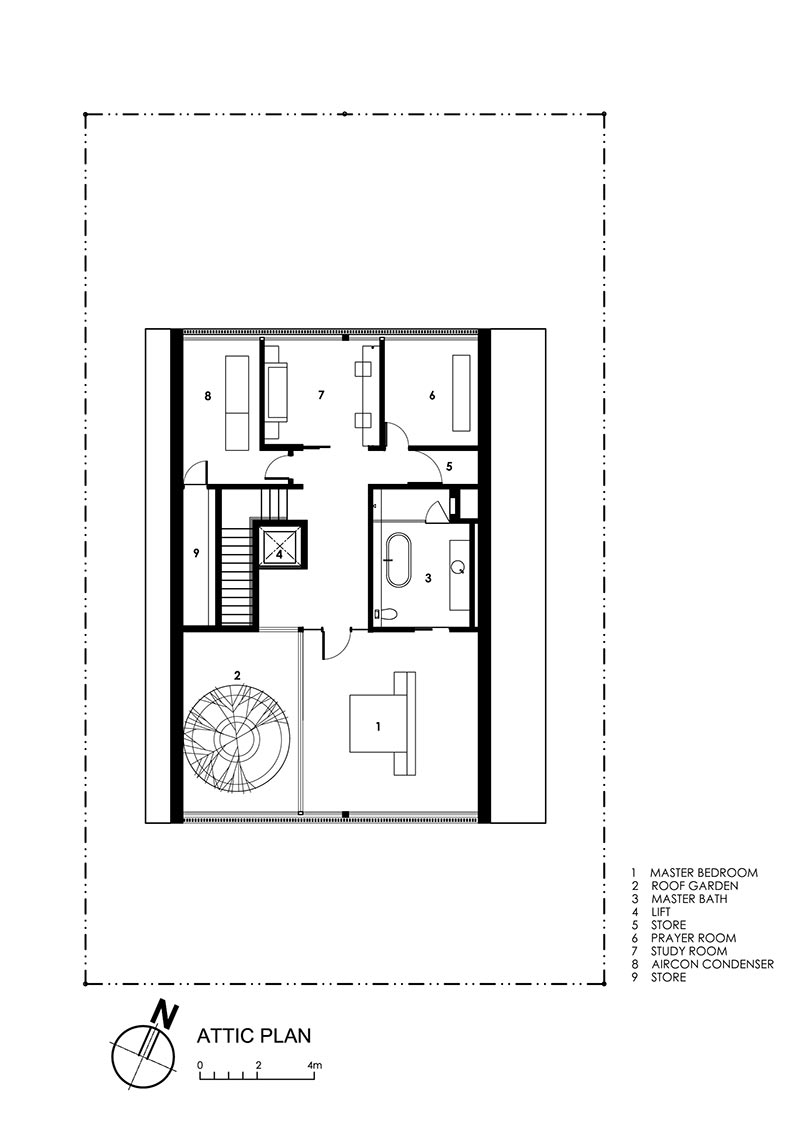 Architects: Wallflower Architecture + Design
Photography: Jeremy San