"Grow Up" is the name of a breathtaking exhibit created by Katarina Pridavkova, a Slovakian surrealist painter and sculptor. Pridavkova spent a year in Mallorca, Spain and was inspired by its streets and beauty. She in turn created an exceptional piece of miniature architecture that invites its viewers to enter a magical world of colorful homes with sculptured balconies and loosely hanging cables on the rooftops and imagine what it would be like to grow up in such an environment.
The thesis of the "Grow Up" exhibition centers around the impressions, perceptions and insights that arise when one enters new surroundings. As the artist states:
"The aim of the thesis is to
invite people to my imaginary world and to introduce them the atmosphere of installation.
The main topic of this work is phenomenon of being especially an analysis of basic ontological
notions."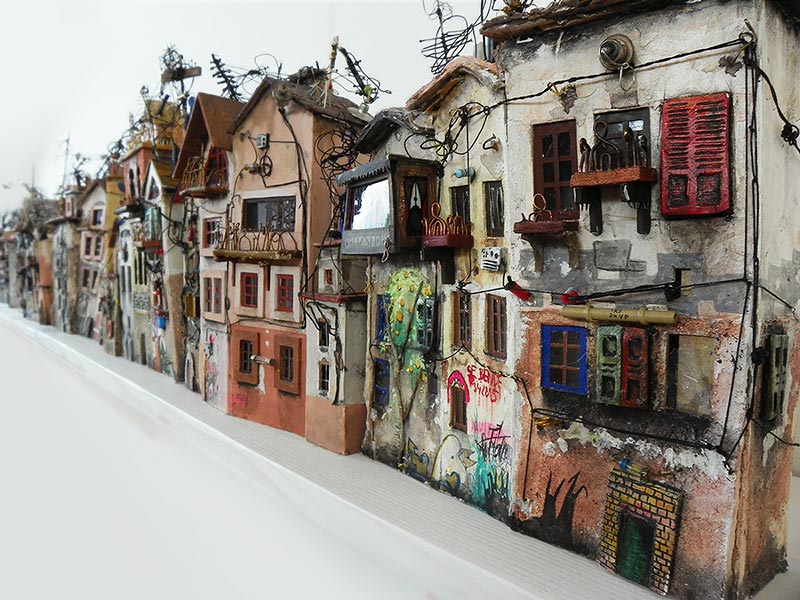 Each one of the 26 houses has a truly unique feel. The homes were created using mixed techniques of painting and sculpture; cardboard, plaster, ceramic clay, paper, metal components, plastic, foil, cotton fiber, and acrylic colors. The dimension of the piece are 210 cm x 30 cm x 20 cm.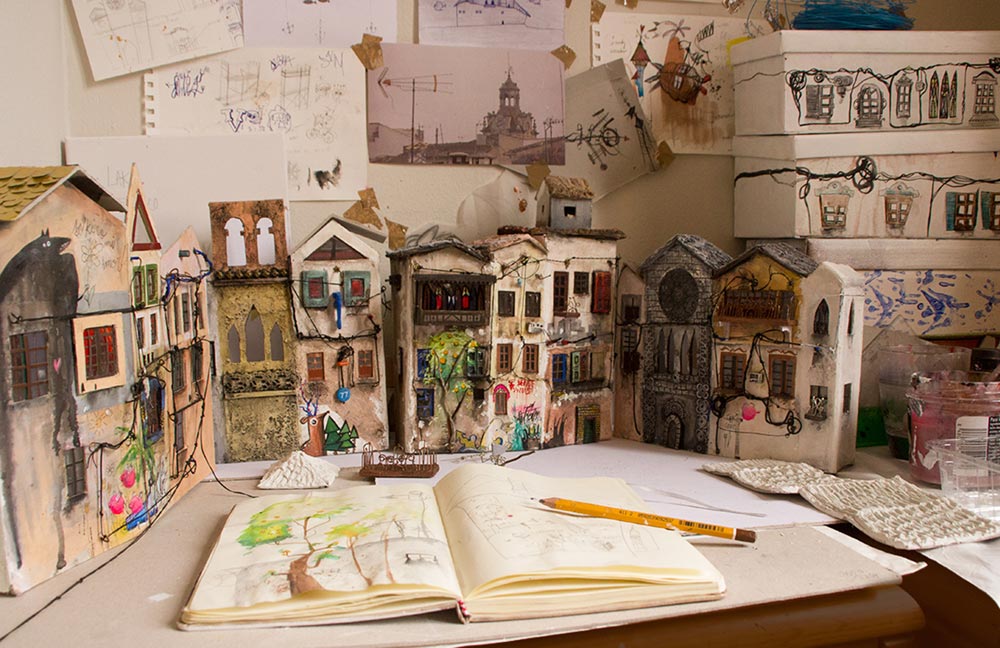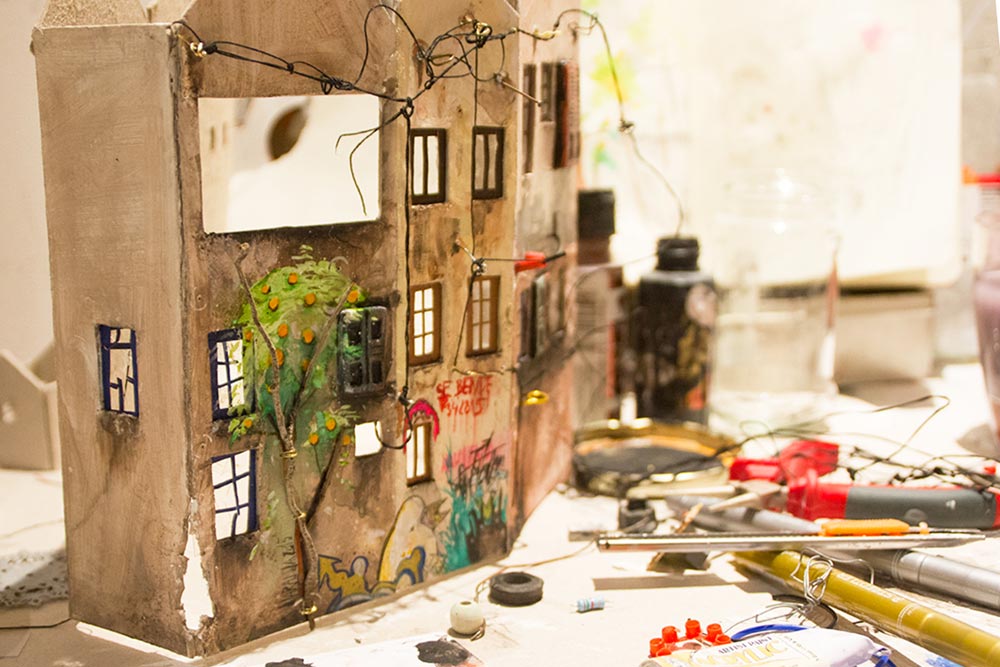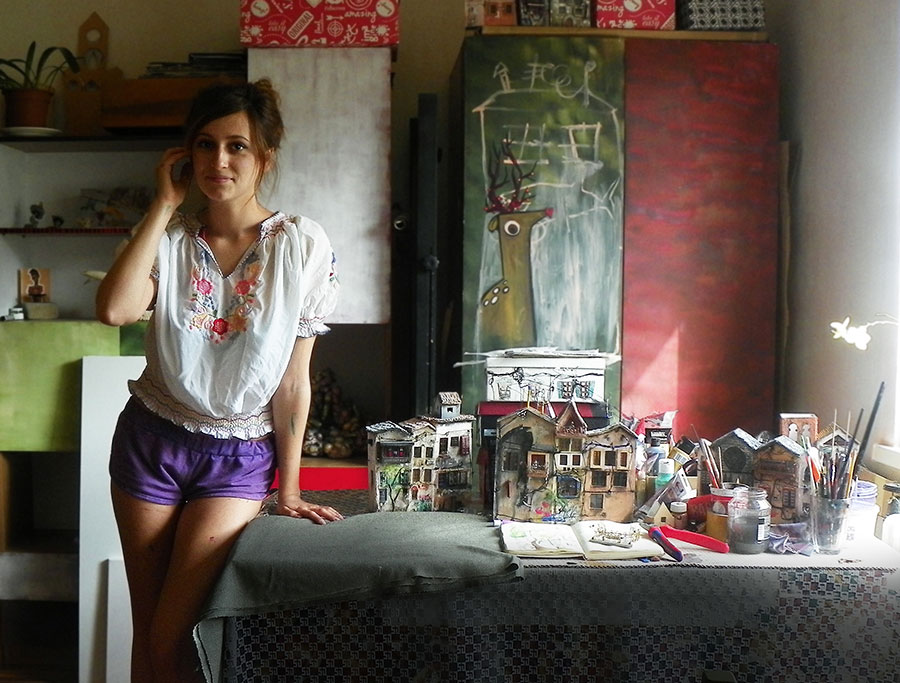 Design: Katarina Pridavkova
Photography courtesy of Katarina Pridavkova