Copenhagen is well known for its immersive and engaging network of canals, waterfront boardwalks and, as you see here, pedestrian bridges. This unique example – designed by famous Danish-Icelandic artist Olafur Eliasson – takes design cues from surrounding architecture mixed with a formal dedication to the local boating culture. It's called the Cirkelbroen, and it aims to bring city dwellers closer to the water that is such a large part of the place they call home.
This bridge opened in August 2015 to 7,000 onlookers eager to take their turn across. They were greeted with five intersecting circular platforms of varying size as the bridge dances over the narrow strip of water below. Tall steel spires add height and scale that matches that of nearby structures. Not to mention their striking resemblance to the masts of a sailboat – a sight Copenhagen locals are quite familiar with.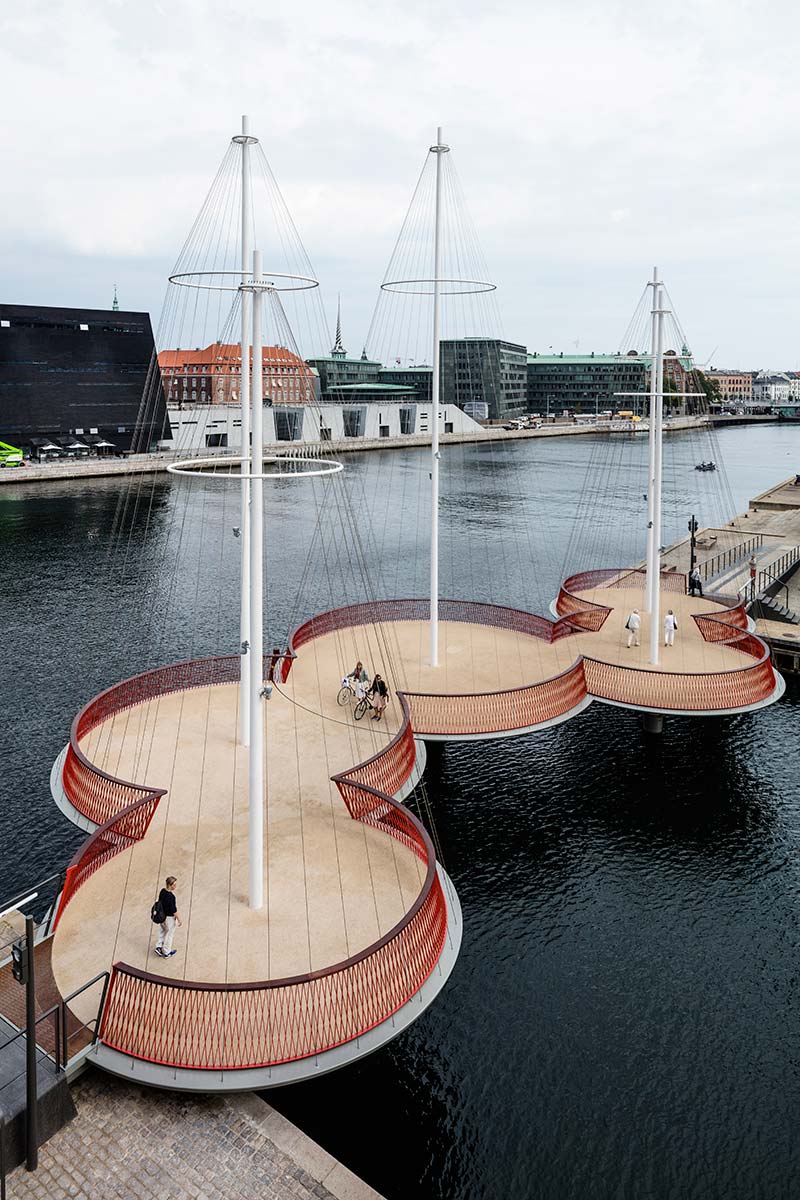 The Cirkelbroen is more than just a bridge, though. It's a connective force that not only facilitates and promotes a prevalent pedestrian and bike culture, but acts as an open public meeting space. I'd call it more of a floating park than a bridge – a sentiment echoed by Copenhagen's Lord Mayor Frank Jensen's words at the opening ceremony:
"The Cirkelbroen bridge enhances an already lively, and attractive waterfront atmosphere for the people of Copenhagen. This was emphasised today by the presence of such a large number of people at the official opening. The bridge binds our city more tightly together and is a landmark for the entire area of which we can be proud."
Eliasson hopes the structure will be a part of Copenhagen's ever-changing waterfront for many years to come. I think it's safe to say the locals agree.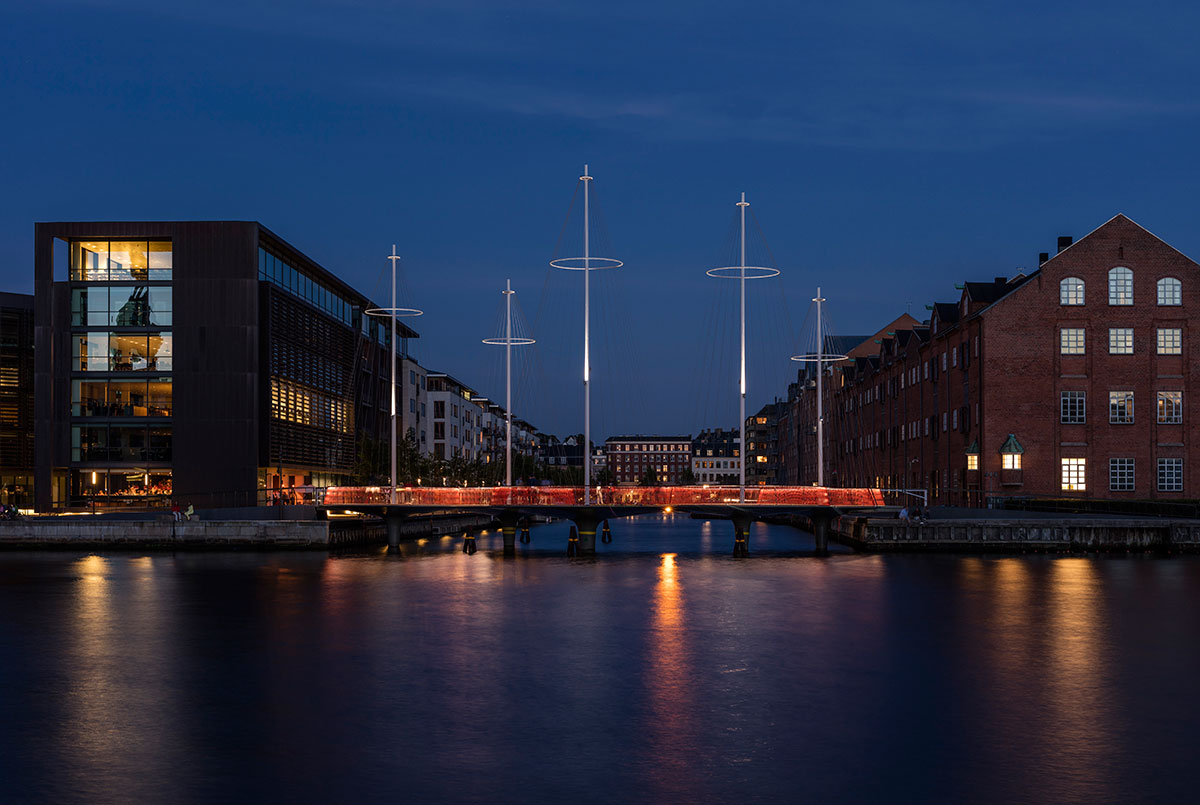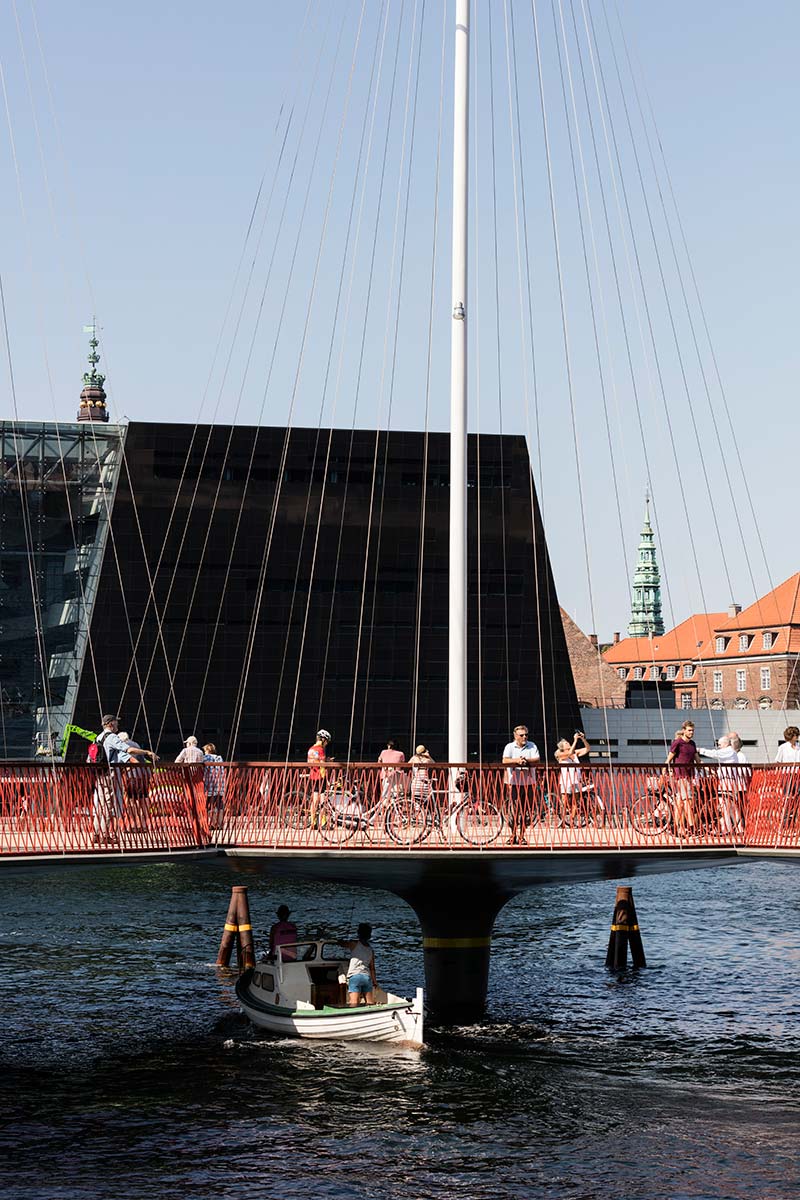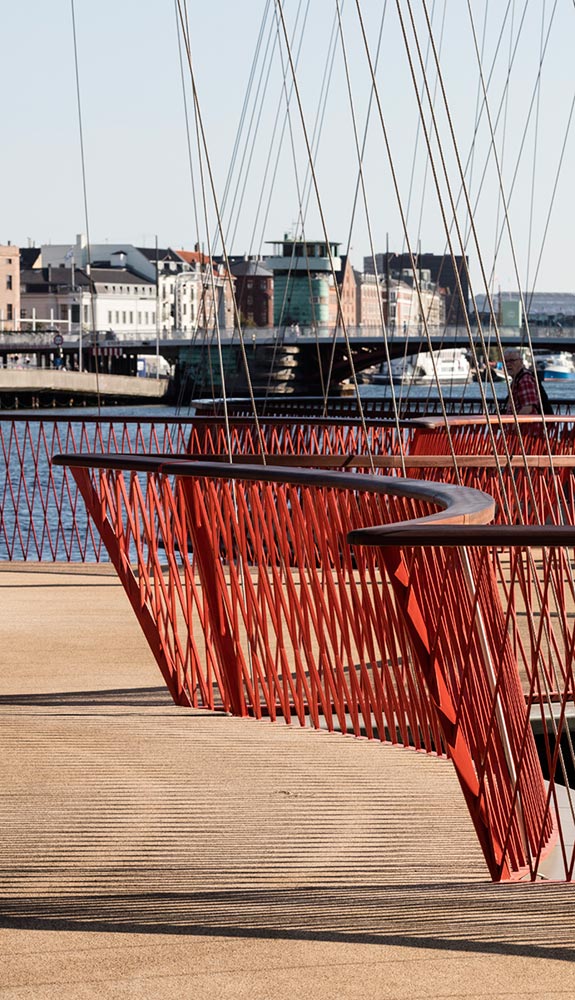 Architects: Olafur Eliasson
Photography: Anders Sune Berg