Sometimes the best way to honor what's come before is to build upon where it left off. That was the notion given to la SHED architecture when they designed this stunning contemporary home in place of a dated, worn, and very much ordinary suburb home. The old home was stripped down to its foundations, which is exactly where la SHED began designing. The result is a stroke of architectural brilliance that is nothing short of extraordinary.
Not only doesn't the new structure pay homage to what was left behind in adapting its footprint, it implements the same split-level design as its predecessor. Split-levels are typically used when two or more areas of the home sit on conflicting elevations. This home is no different.
Three distinct zones modulate specific functions: entry, living, and private spaces. The architect makes efficient and practical use of a modest 1500 square feet, using double height spaces and gaping glazed openings to bring in light and air.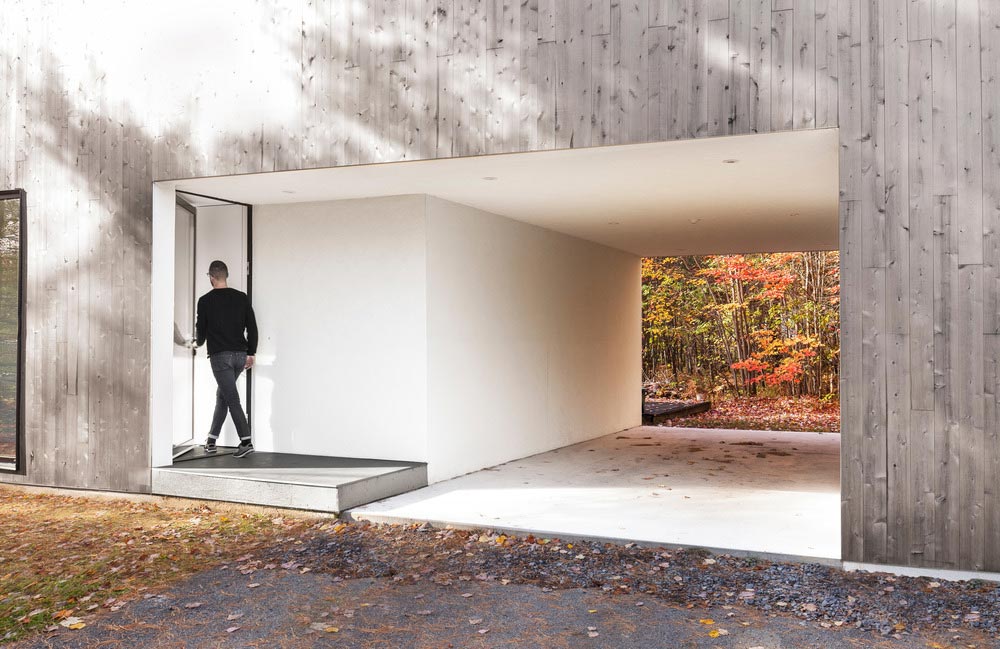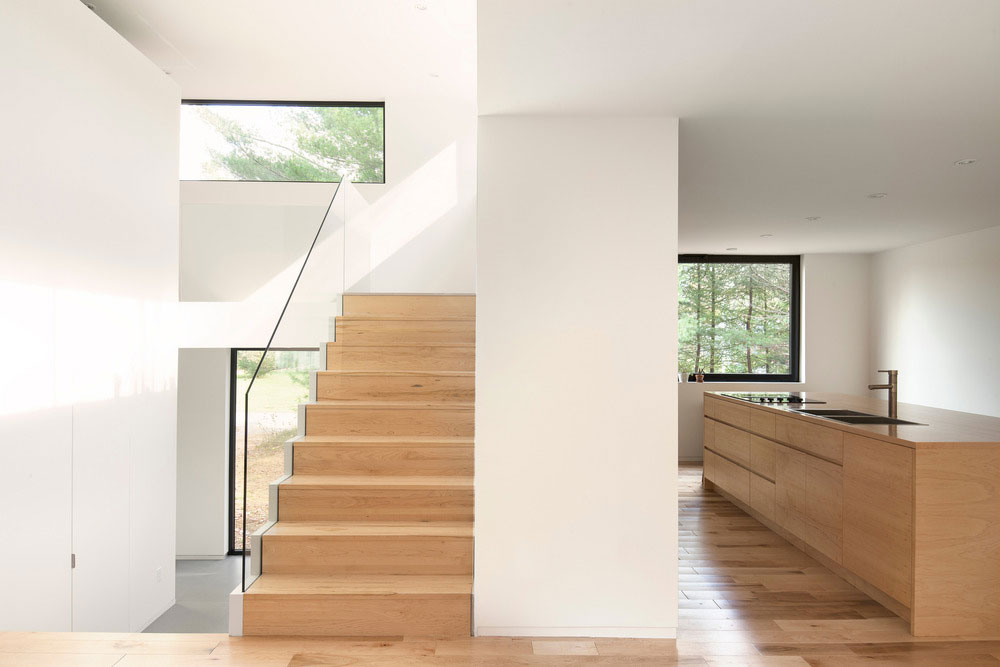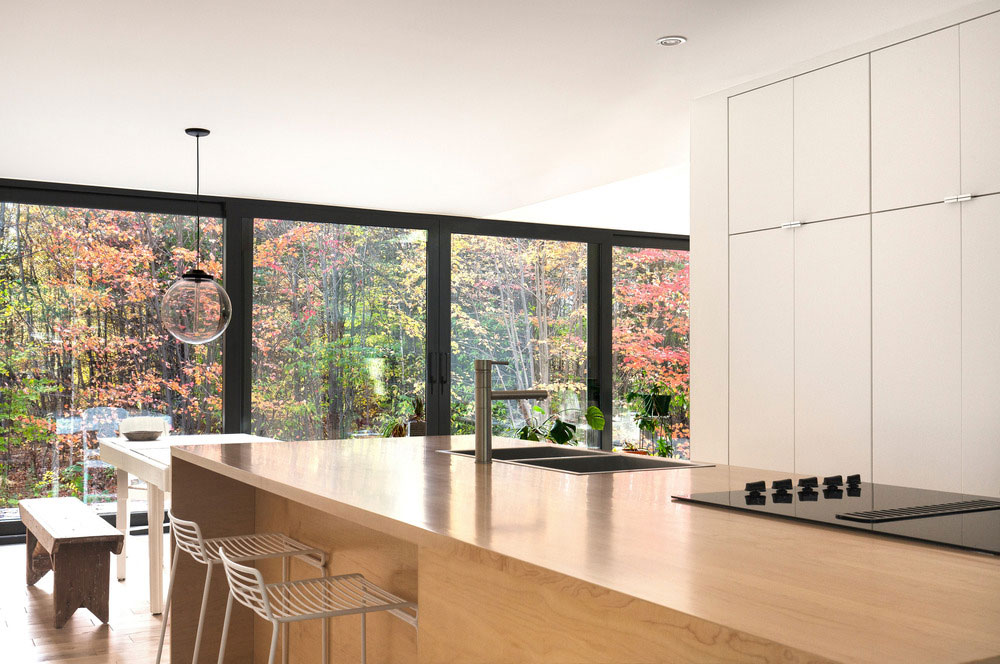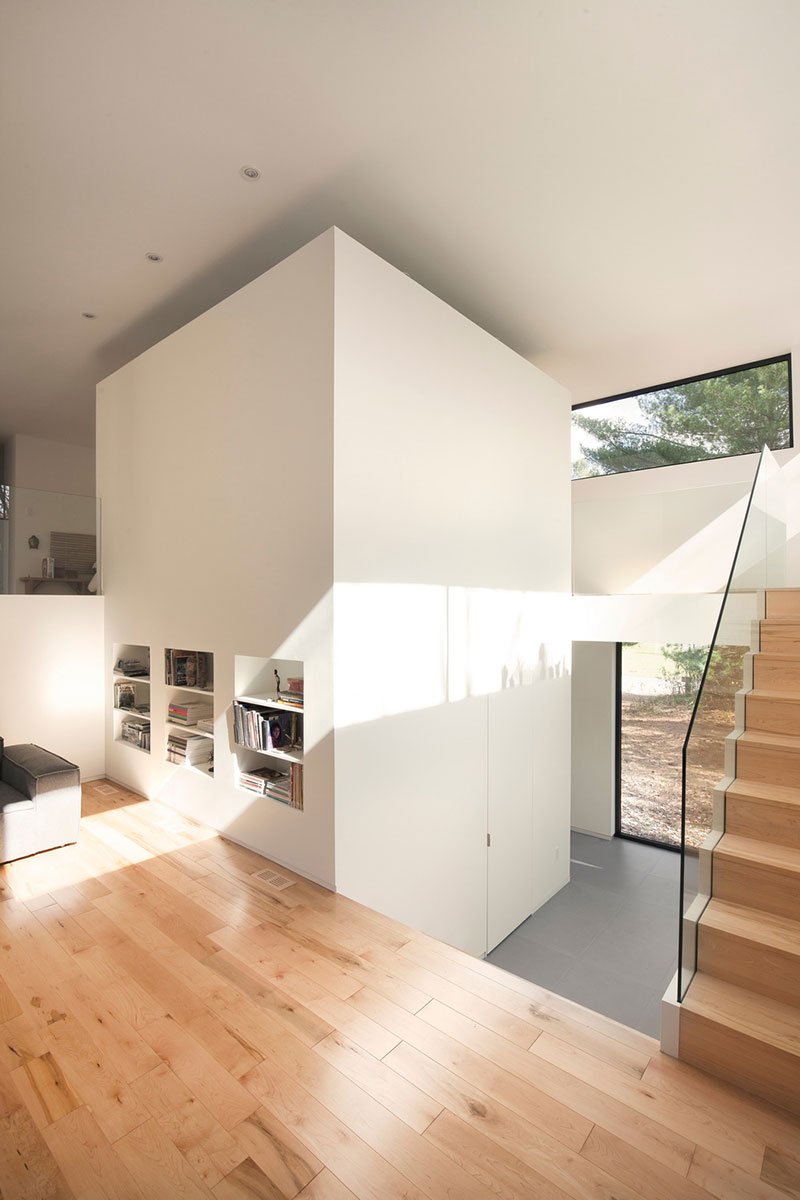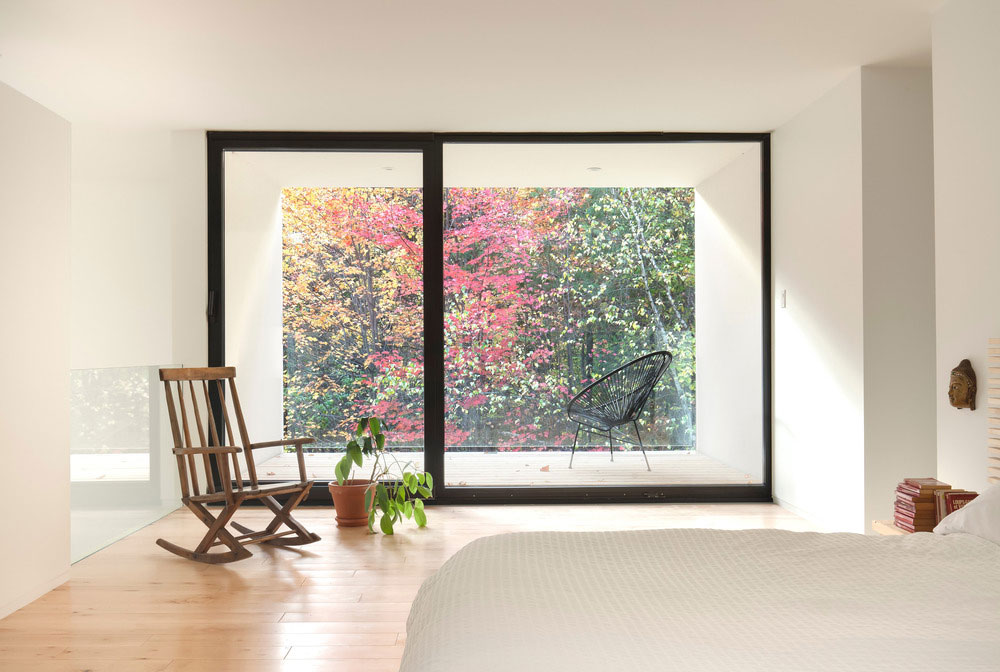 The exterior is clad in eastern cedar, a material that is native to the area. The boards are vertically oriented so as to give the appearance of height despite the homes rather stout frame. The cedar is a pleasant compliment to the otherwise stark and subdued palette of black window frames and untextured stucco soffits.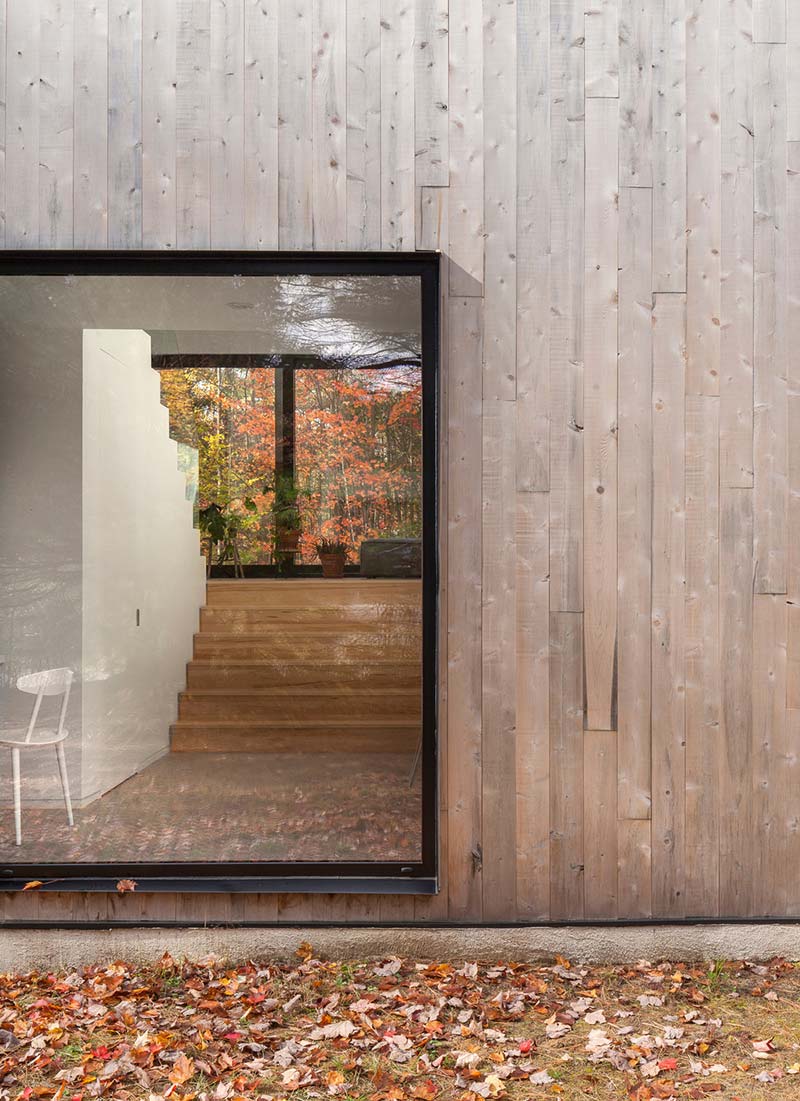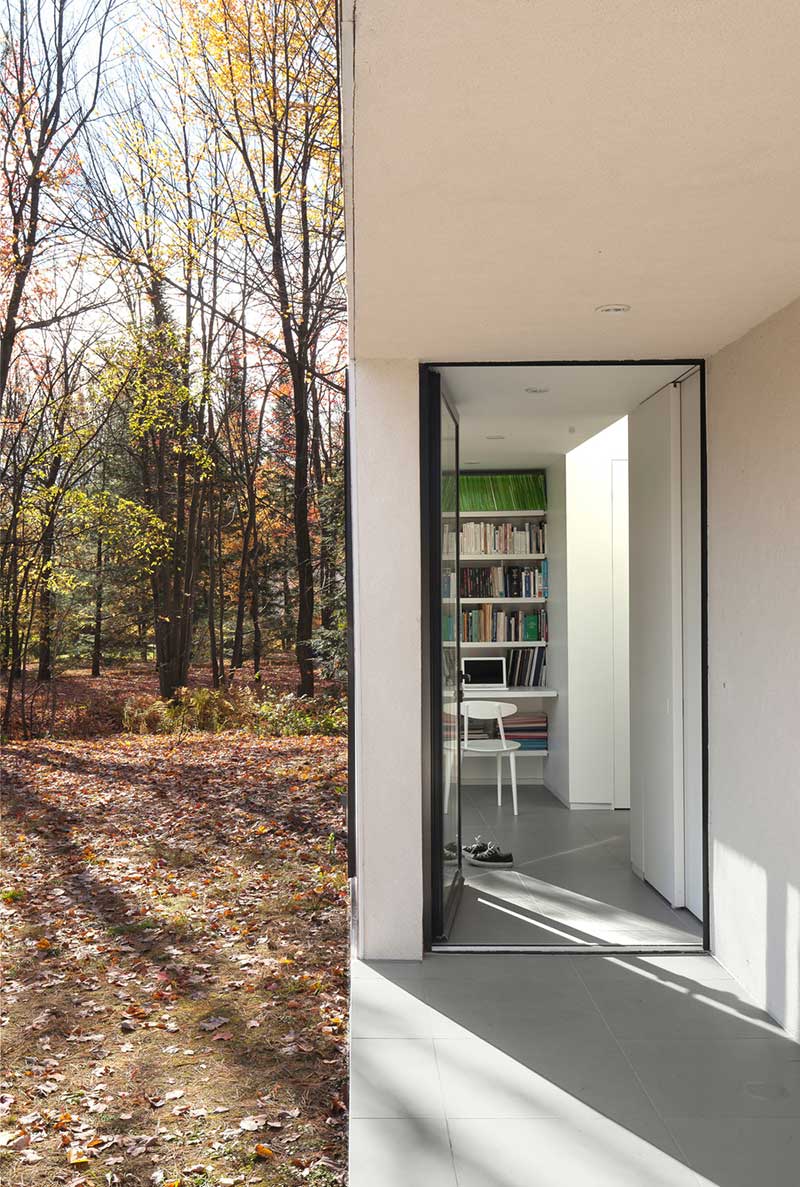 A look inside reveals the same discipline and control in materiality as the outside. There are no outlandish accents or loud colors. Everything is neat and sharp, a move that allows light and space to take center stage.
There is an interesting play between interior and exterior finishes that blurs the separation between the two, and acts to make interior spaces feel bigger as they extend towards the tree-filled yard. In a word: harmony.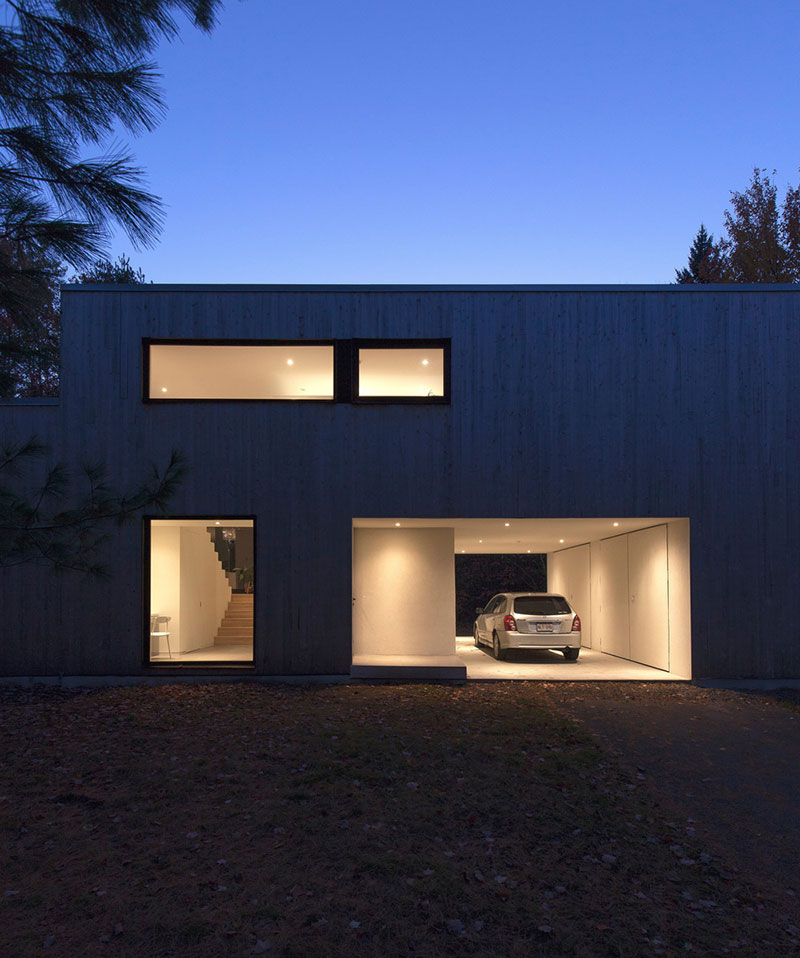 Before: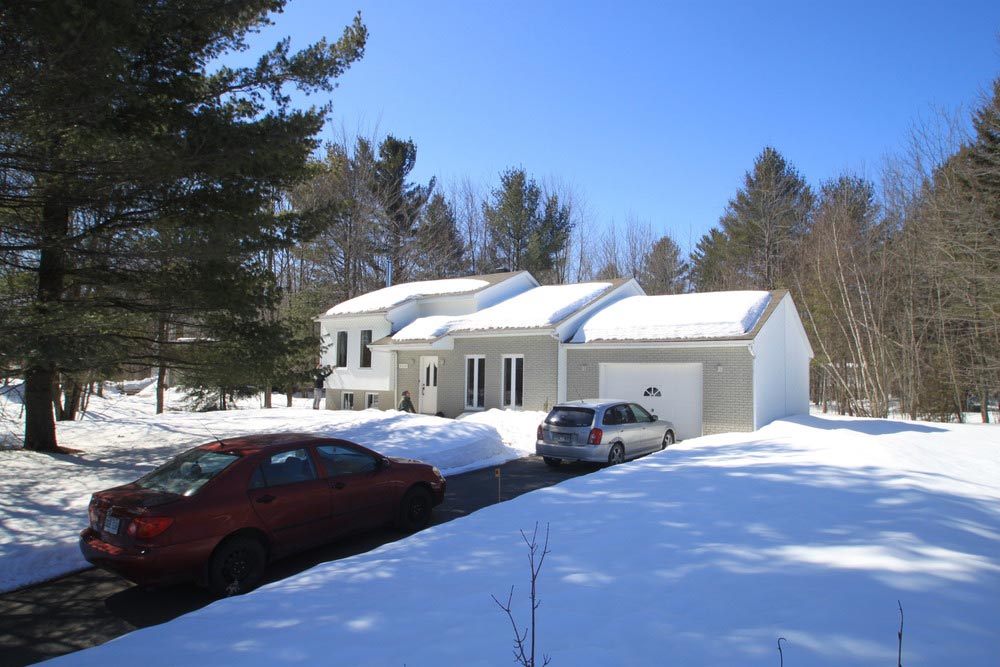 Architects: la SHED architecture
Photography: Maxime Brouillet