Villa K is a wondrous architectural object plucked from the imagination of ARCHITECTENCSK and placed on the landscape so as not to disturb the natural beauty surrounding it. An unusual floor plan curves around the site, following the natural topography where it can and protruding over when it can't. Every existing tree becomes a landmark. Every undulation turns into an opportunity. This luxury home takes advantage of site and stage in a way few are able to do – and it does so with undeniable style.
The home uses subtle curves – both in plan and elevation – to compliment similar lines taken by the existing site. When sharp changes in topography occur, rather than following suit, the Villa K extends horizontally creating pockets of covered exterior space for carports, patios, and entries. This dance creates a harmony that is echoed throughout the design. Sprawling framed views are explored at the cantilevered sections of the home, acting as apertures for which the exterior gladly takes the opportunity to enter through.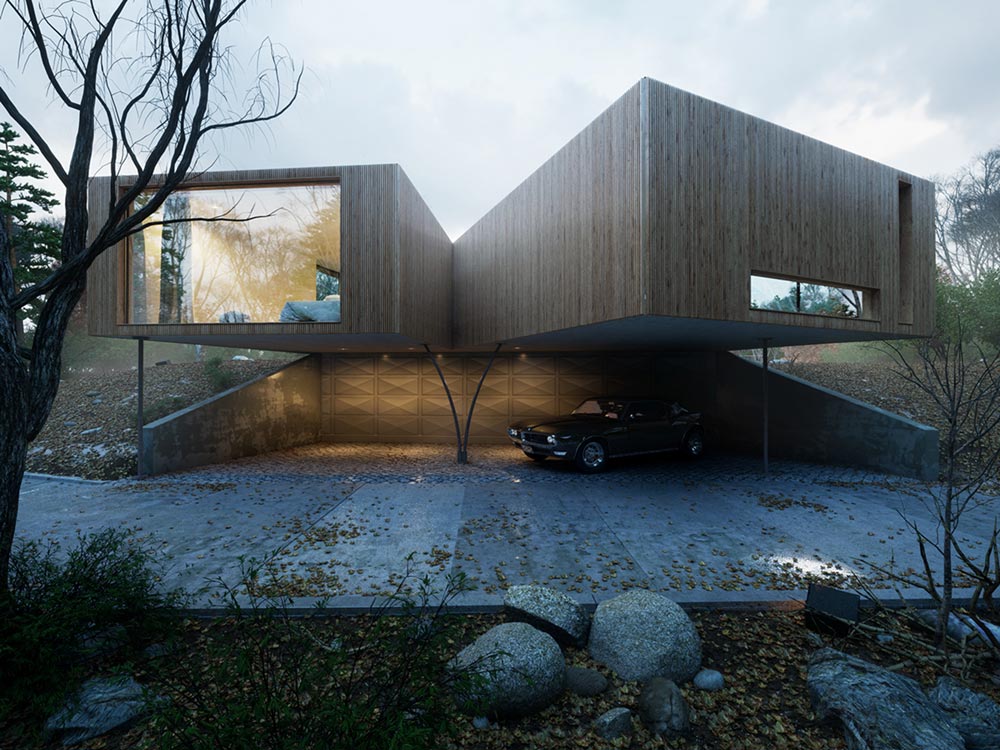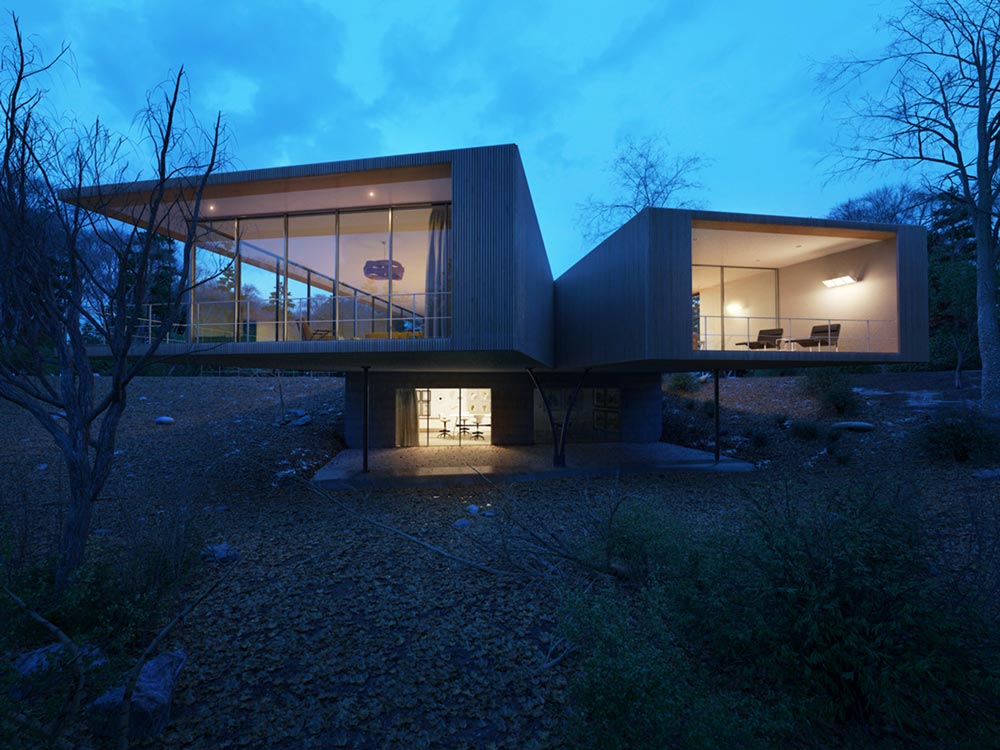 Even when inside, the stunning attention to detail and material expression is dwarfed by the engulfing solidarity of what's happening behind the glazed floor to ceiling openings. The architect considered his canvas carefully, being sure to cut the site only where necessary to make the project a cohesive extension of what was once there.
Much of the home exists buried beneath the looming mass of the primary living floor. Private spaces such as bedrooms, garages, and utility rooms are confined to this subterranean bunker. The move creates an intentional visual and spatial disparity between the more public spaces above. The main living floor is flooded with light and, as mentioned, stunning framed views of the surrounding forest. Villa K is what happens when a well-crafted object of architecture meets a masterpiece by mother nature herself.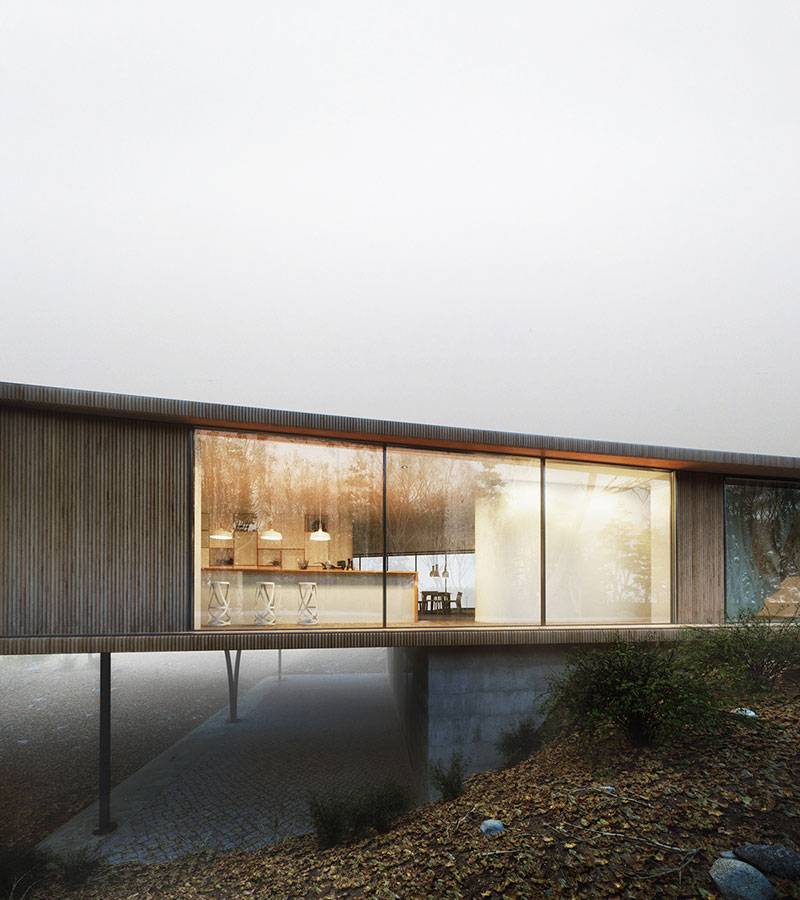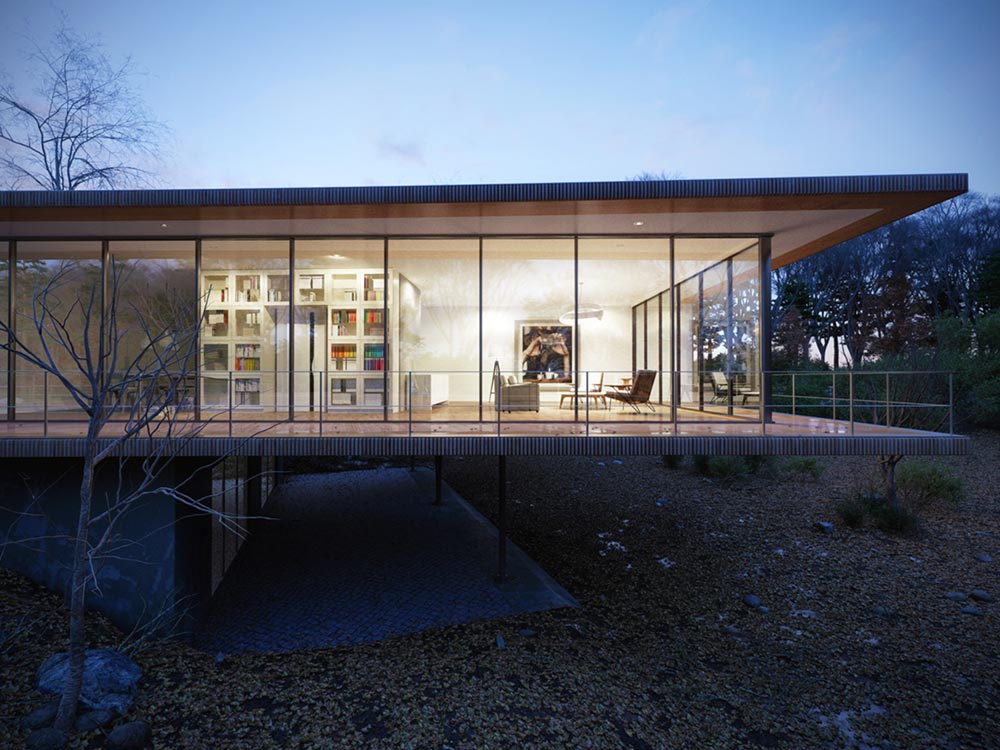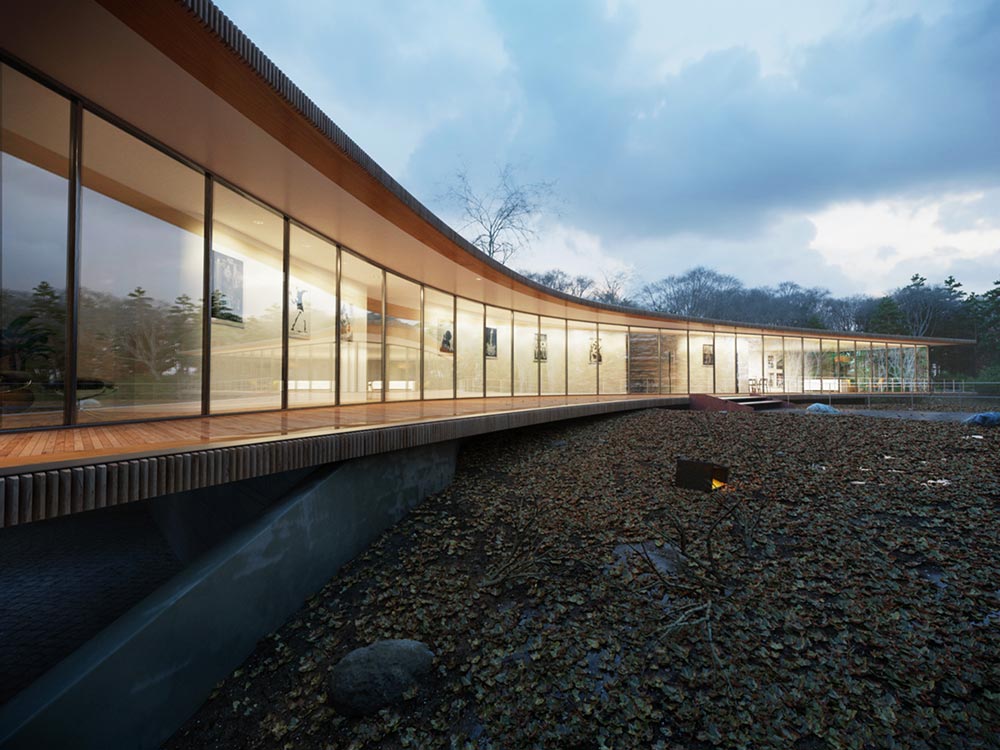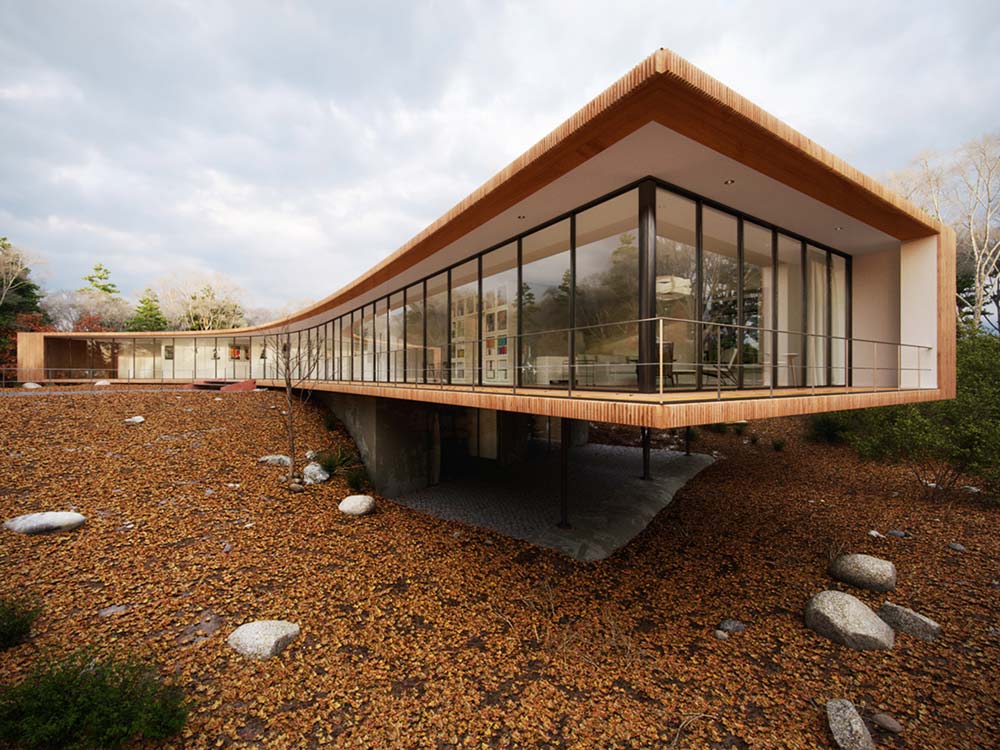 Design: Karolina Chestowska and Rafa Dawlud
Photography courtesy of ARCHITECTENCSK