Nestled amongst churches, collective housing, and an old mansion in Boudry, Switzerland sits a bold statement in modern architecture. Andrea Pelati Architecte created this 690 square meter multi-family residence that is meant to offer pristine views and serene living, all while the homeowners are nearly encapsulated – isolated from the goings on of the neighbors. As seen from the street, Villa Schuler belies its true size due to the dark-colored exterior that sets the home into the background. Additionally, a portion of the home that would otherwise occupy a lot of space, the garage, tunnels itself beneath the home.
Including the garage, the villa encompasses four levels. Each of the levels takes full advantage of sunlight during the daytime hours and the views of the surrounding areas with its well thought out floor plan.
The rental apartment sits on the ground floor, and as such, has the most convenient access to the backyard garden. The upper levels are dedicated to the main apartment, and each floor represents a different living area. The attic is the "daytime" space and the floors between house the kitchen, bathroom, and sleeping areas for the main apartment. All upper levels access a full width terrace that overlooks the grounds and surrounding region.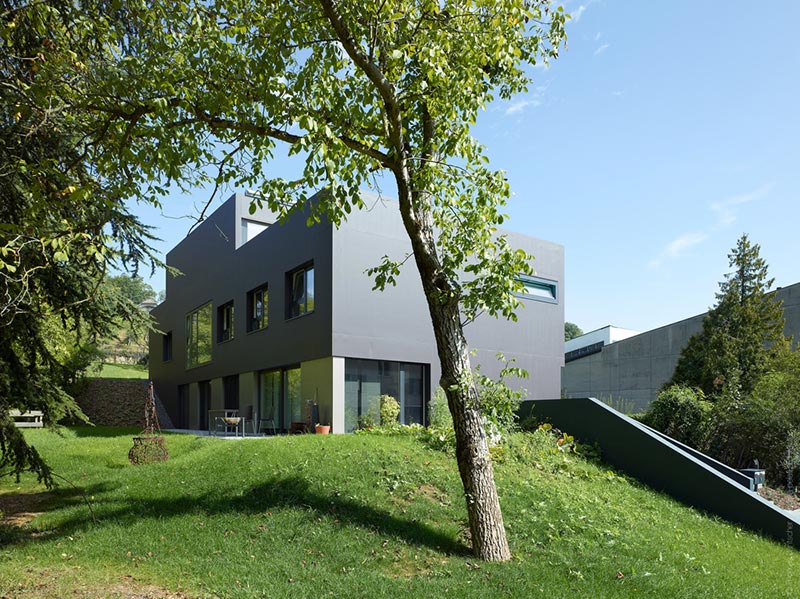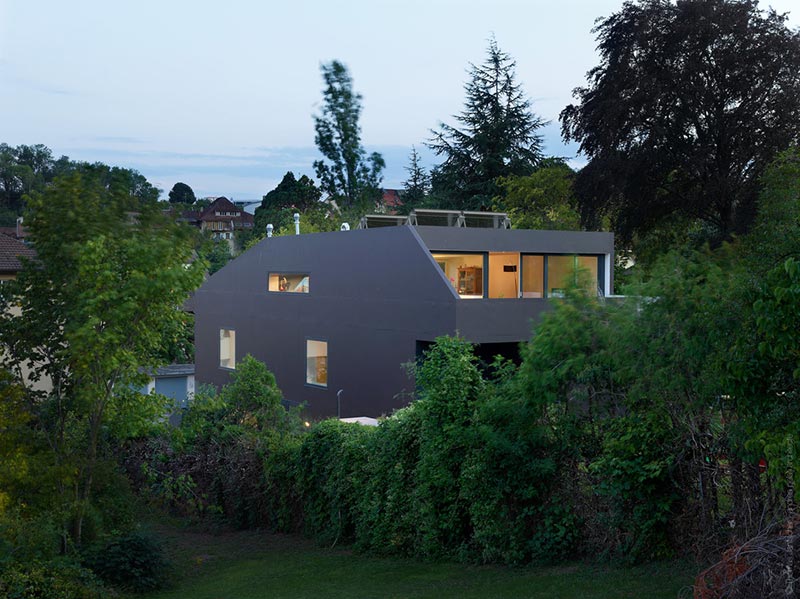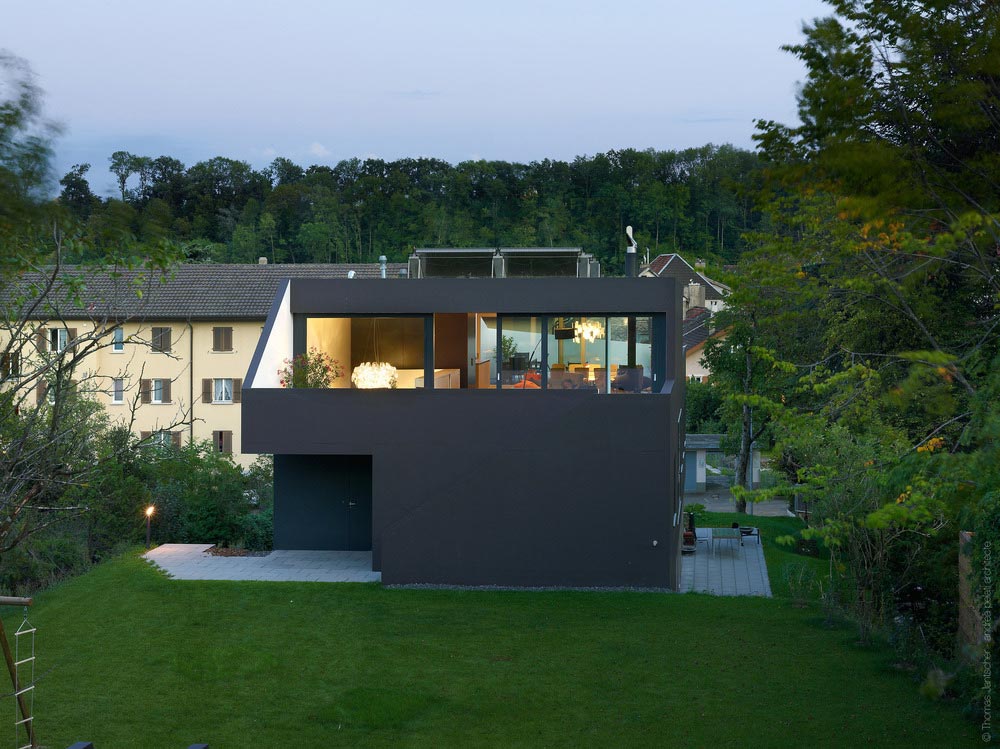 Villa Schuler continues the modern style on the inside, with dark plank flooring offset by semi-gloss white walls and ceilings. The volume inside is expansive – as the unique multi-level floor plan gives way to a sunlit stairwell that bleeds light into the adjacent rooms. A free-floating contemporary fireplace helps add a retro twist to the home's minimalist furnishing style. Villa Schuler is indeed a unique approach to multi-family living. Andrea Pelati Architecte did a wonderful job ensuring that the monolithic structure is well at home within this Boudry community.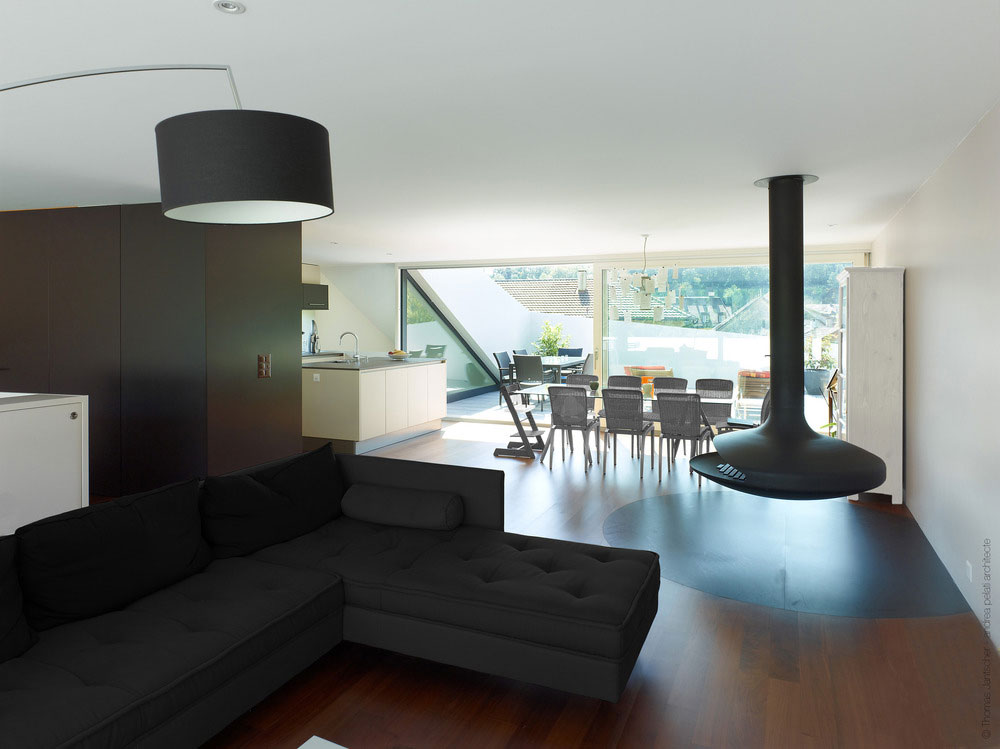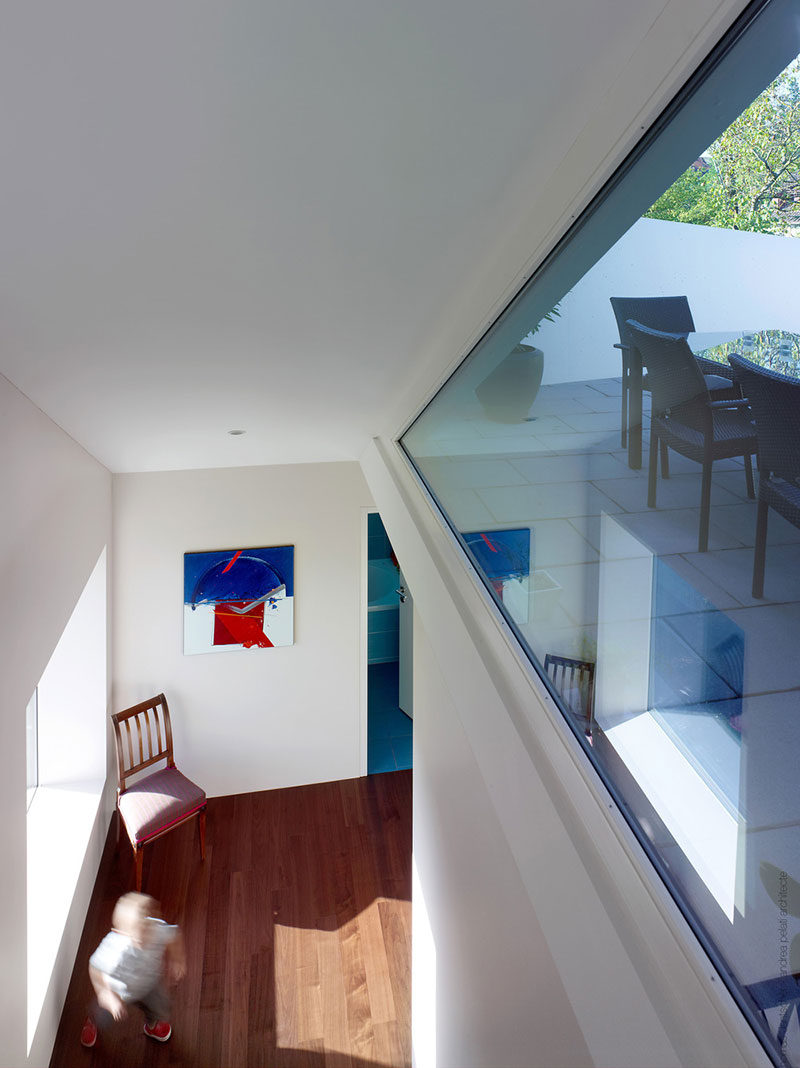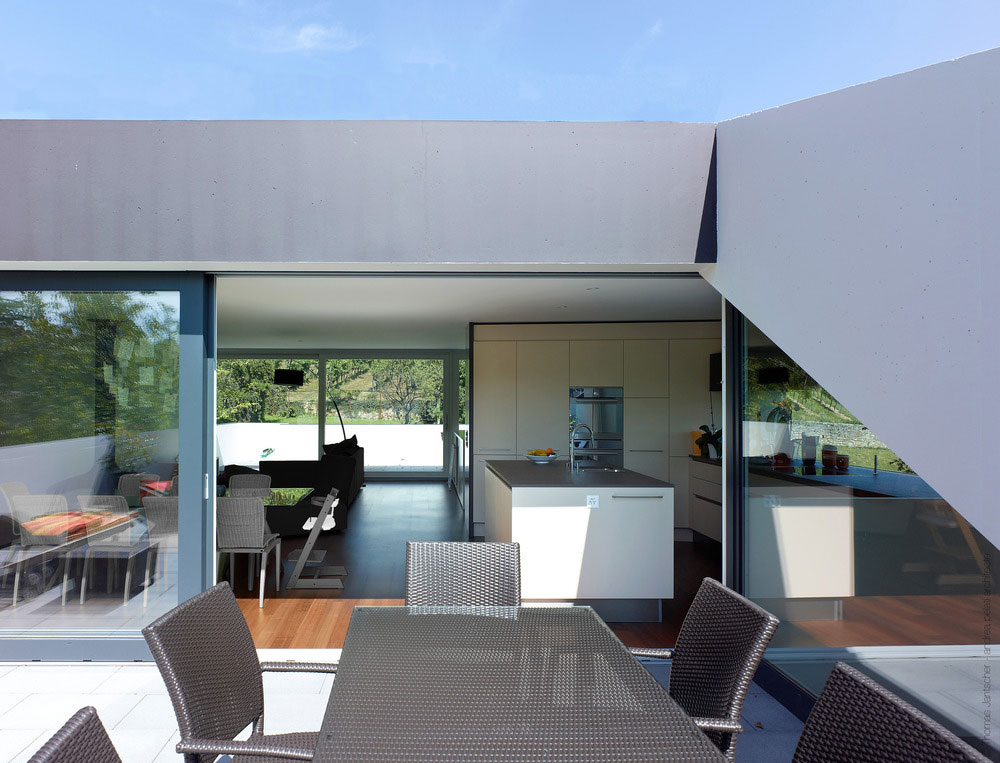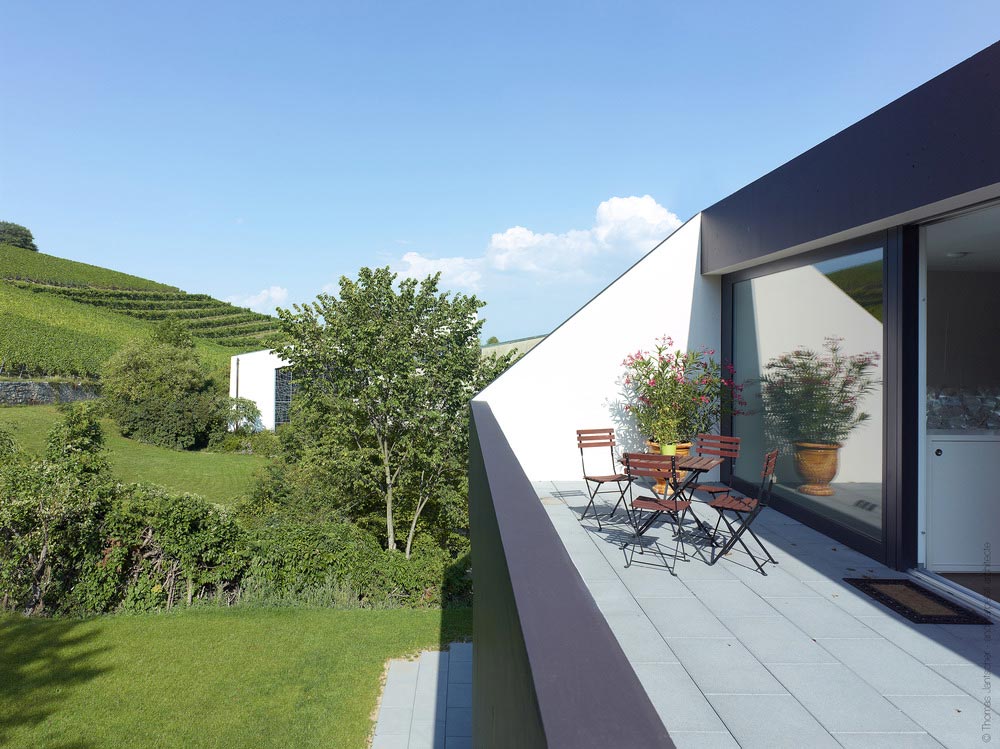 Architects: Andrea Pelati Architecte
Photography: Thomas Jantscher