On a lot that once supported a quaint, brick-clad cottage style home now plays stage to a 3-story modern marvel – a geometric magic act that boasts a kaleidoscope of interlocking materials and overlapping interior volumes. The LeBic Residence by NatureHumaine Architecture dazzles with massive cantilevers and vibrant colors, using the existing spaces as a conceptual springboard that takes it into contemporary architectural expression.
A bright, board-formed concrete plinth follows the perimeter of the lowest floor, providing a visually prominent foundation that anchors the home firmly into the site. On the garage side, the dirt falls off to reveal more of the plinth as the garage door emerges out of the land. The vertical organization makes proper use of the topography, hiding the service spaces behind cuts in the land, and preserving the more attractive views into the public living spaces.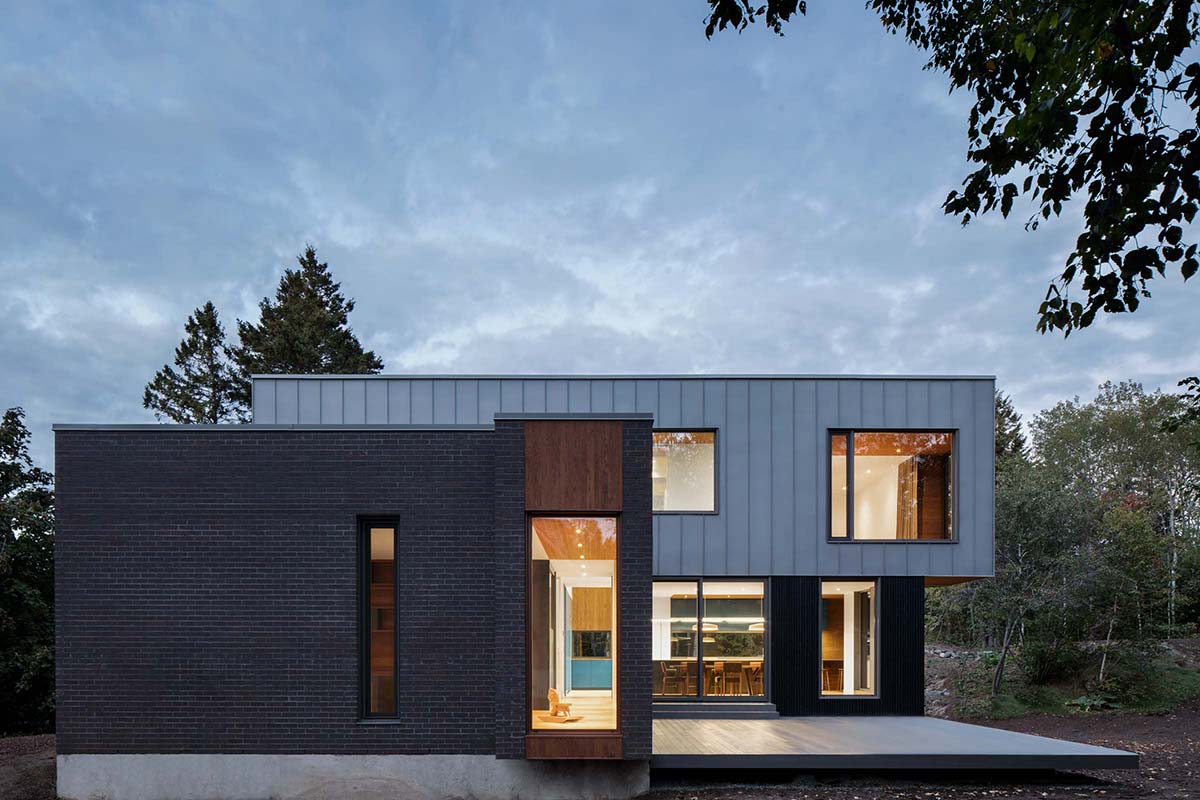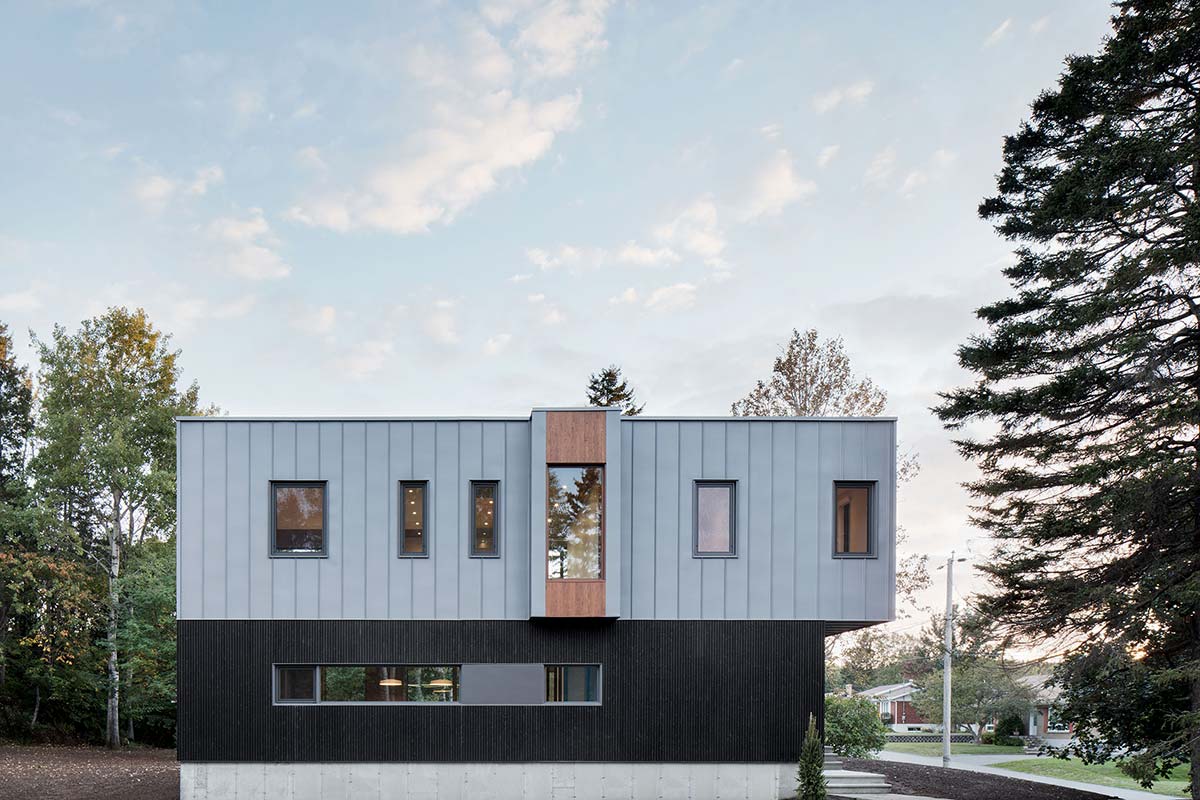 From the foundation up the house is an experiment in complementary material compositions, resulting in a paint-by-numbers presentation of juxtaposing masses. Each rectilinear vessel holds a specific function of space, expressed on the exterior by a single material. Standing seam metal sits next to wood slat siding and above brick veneer. It's a bold collection of colors and textures. And it works.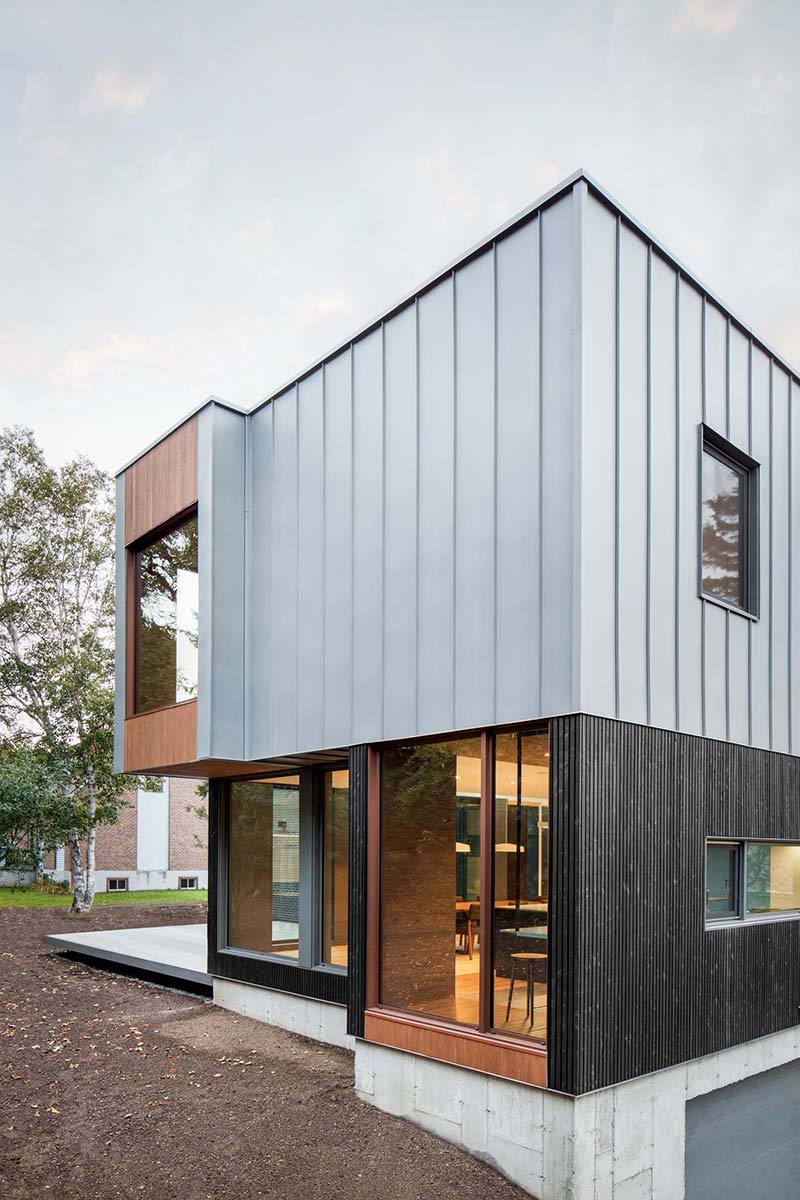 The interiors take similar cues, and are shaped by left over voids created by axial organizational volumes. Variety in material gives each room uniqueness and importance. An example being a bright blue cabinet wall that highlights an otherwise subdued kitchen. The blue permeates the senses, and reflects off every surface like a drop of food coloring dispersing into clear water.
Double height volumes are revealed as vertical caverns, spilling natural light throughout the interior. Looking up to a view of the sky is quickly grounded by large glazed openings towards the landscaped gardens just outside.
The architect took great care in wielding so many contradicting ideas. Architectural bravado never comes at the expense of function. The result of this experiment is a stunning country home that tips its hat to the past while riding a freight train into the future.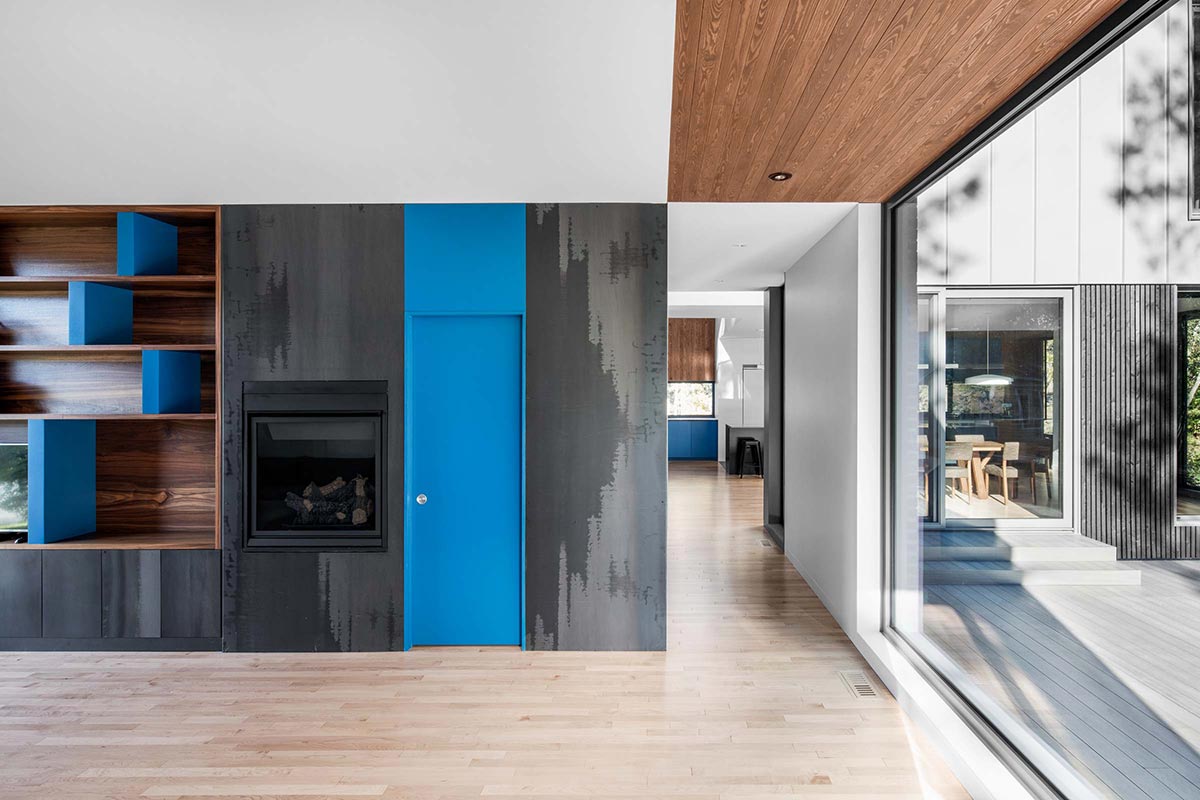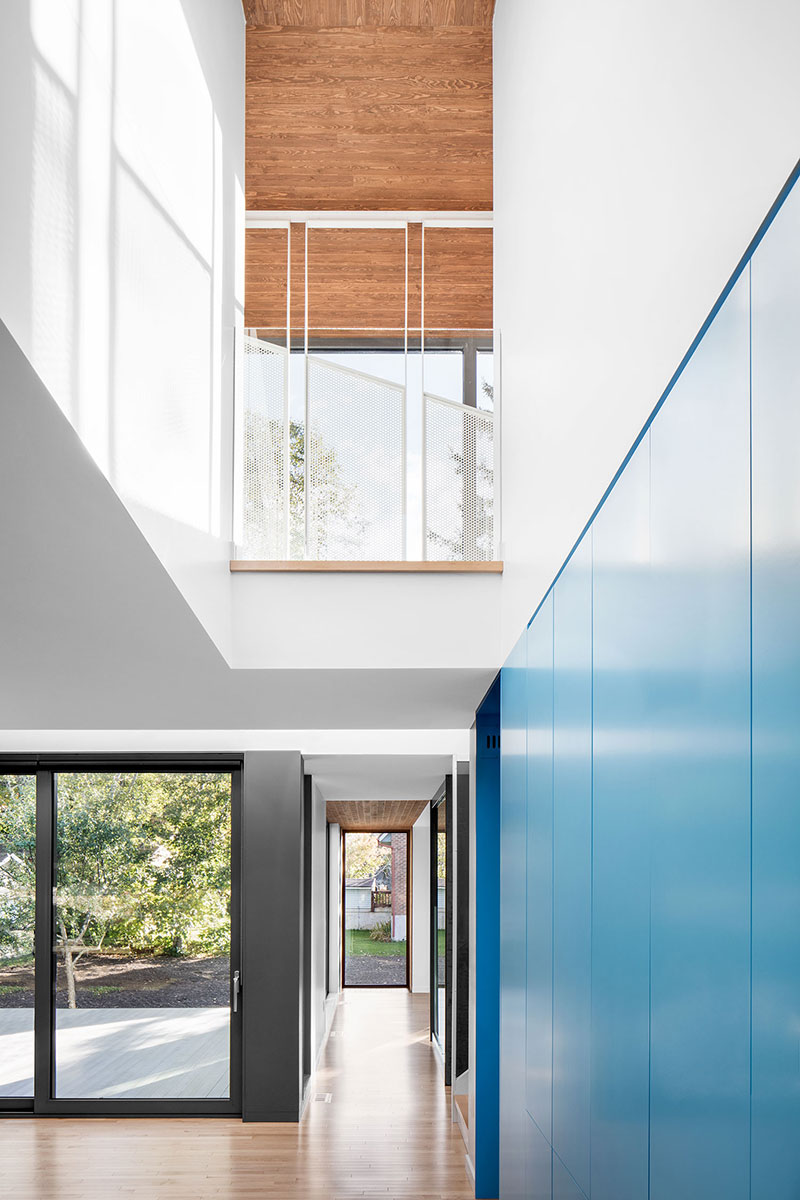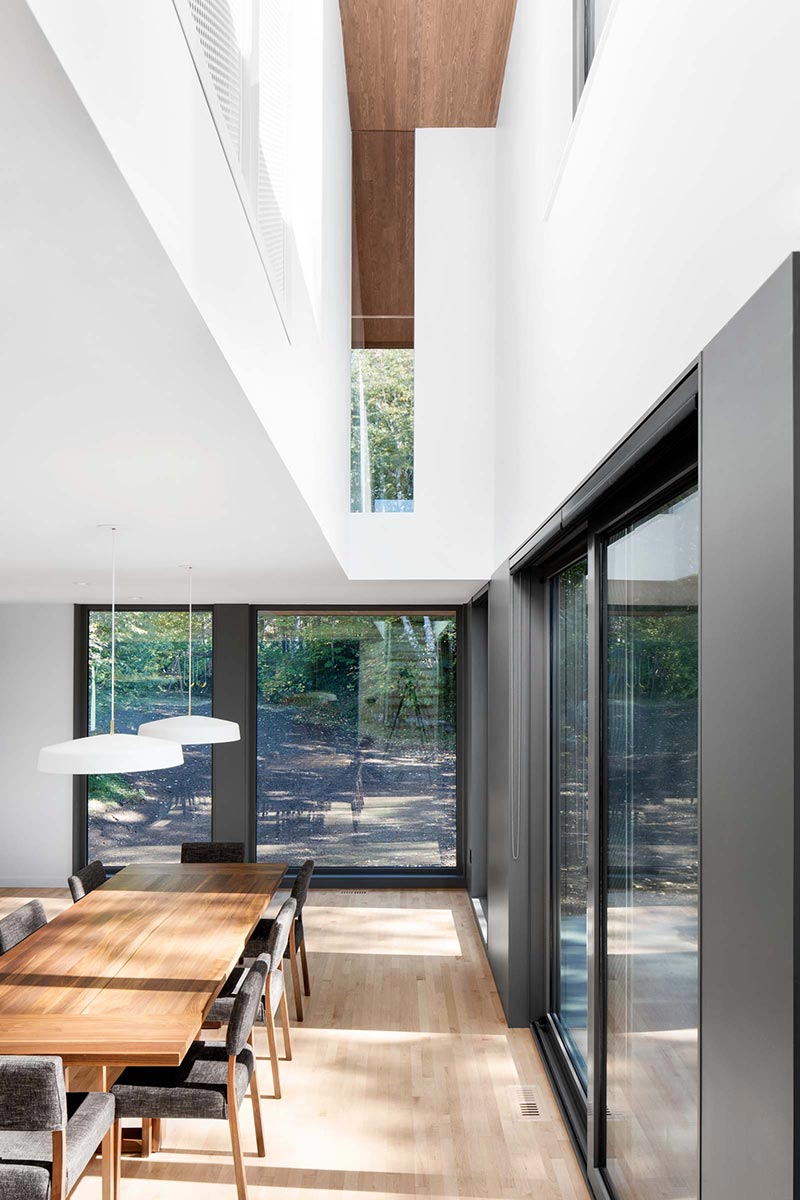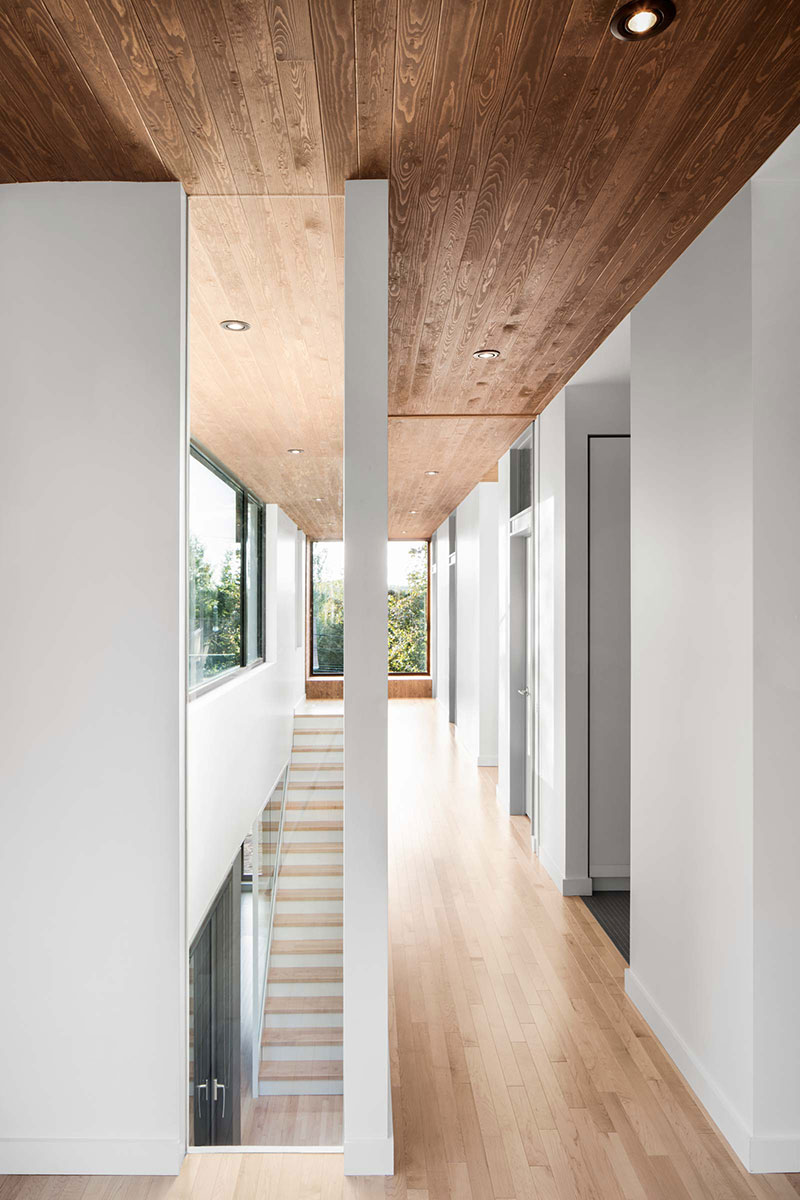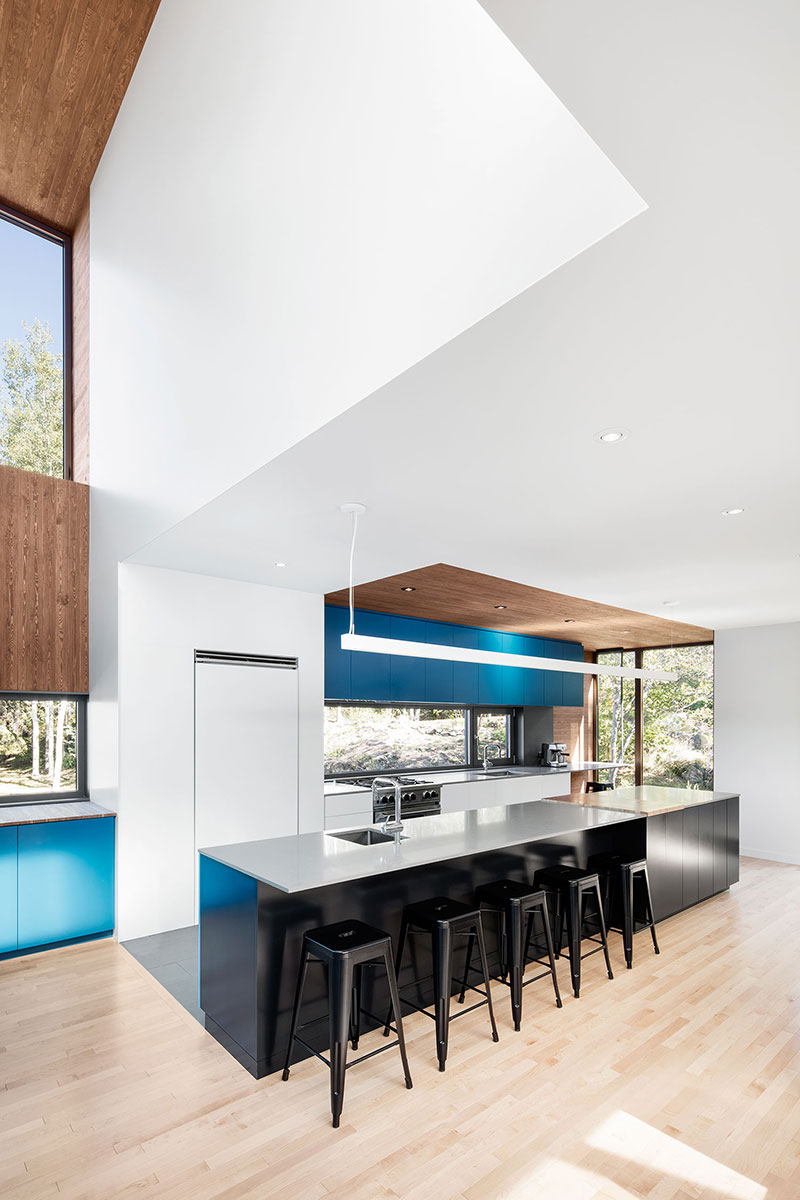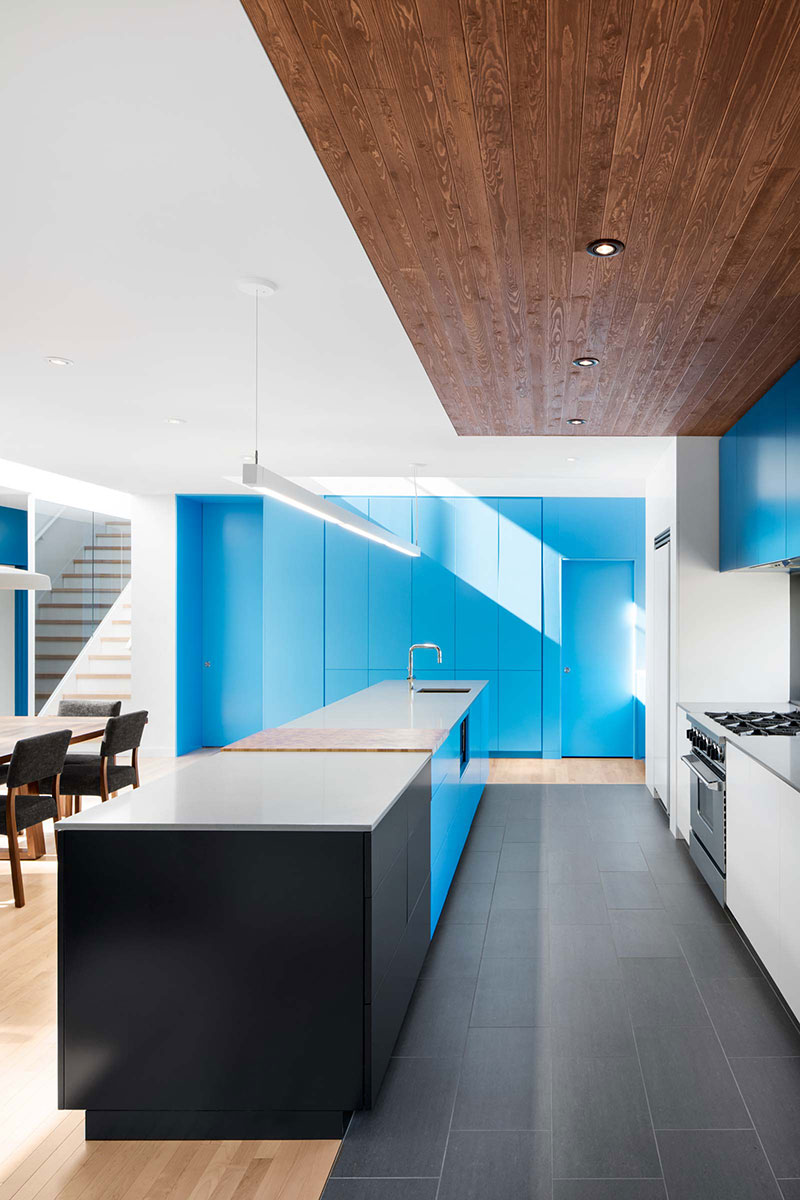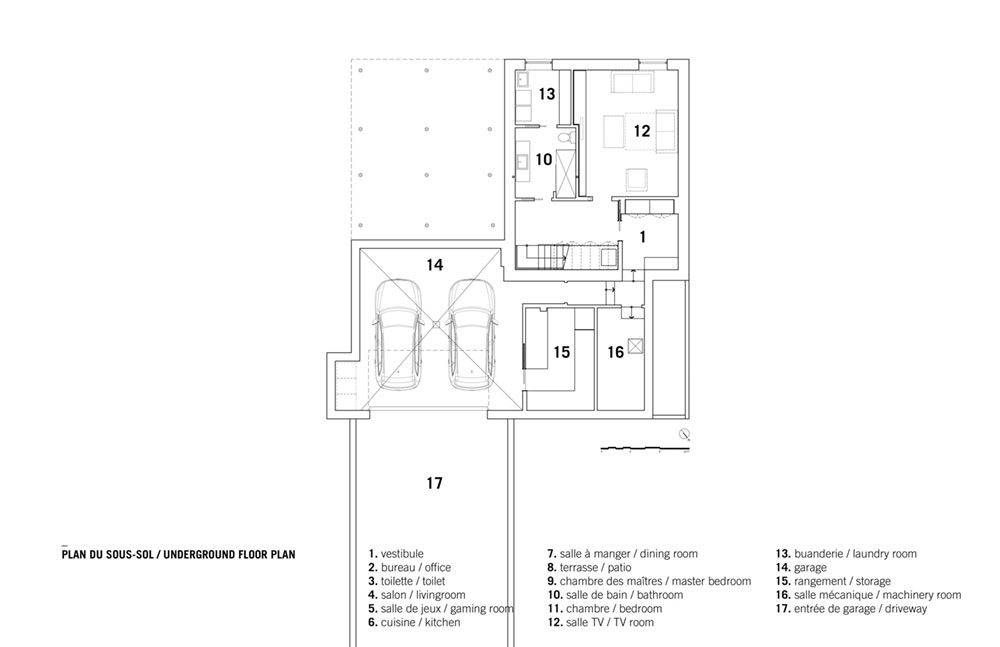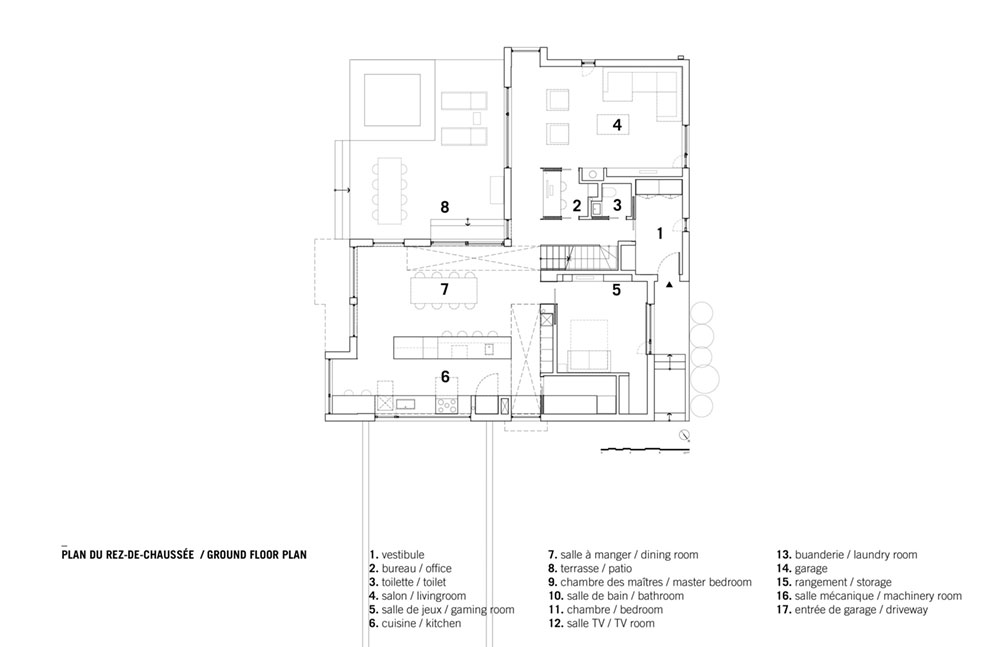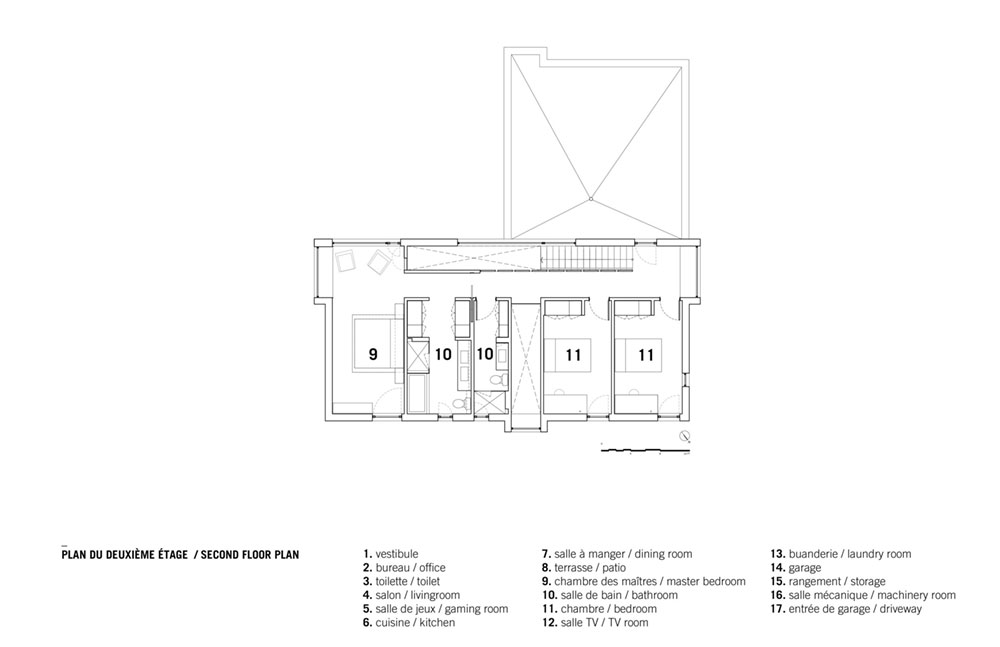 Architects: Naturehumaine
Photography: Adrien Williams