Andrew Maynard is one of the most prolific young architects in the world. His practice in Australia has turned heads with a keen eye for design and wild architectural imagination. The Tower House is an appropriate example to showcase why he's rising to the top among the design communities best. He takes a simple, universally understood vernacular and twists it around to offer a new and interesting result.
You wouldn't know by looking at it, but the Tower house is actually a renovation of a much smaller weatherboard home. The idea was to minimize the scale and impact of the new design by establishing several housing nodes – resulting in smaller interconnecting structures that begin to resemble a small Victorian village. The structures themselves feature gabled roofs of varying heights and a very reduced set of materials and textures. All ornamentation and unnecessary detail has been stripped, leaving only the formal and material expression of each node.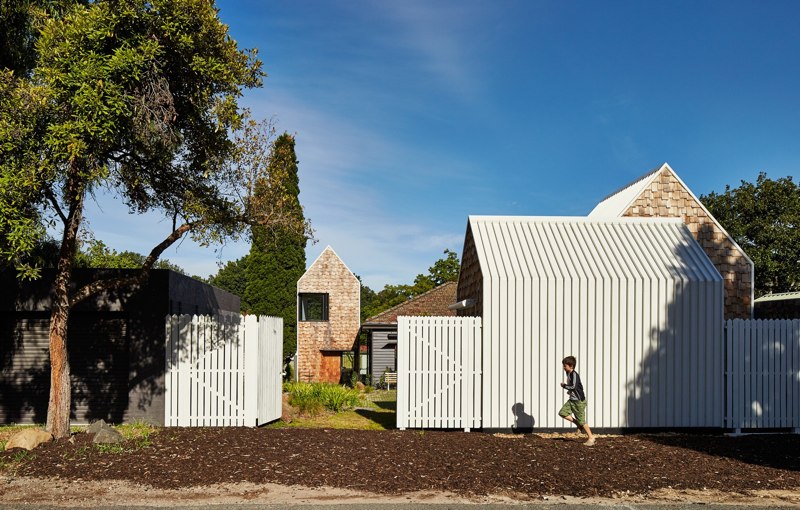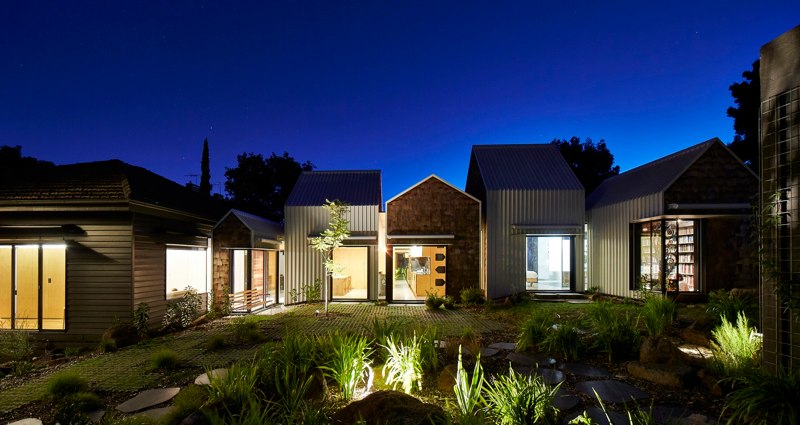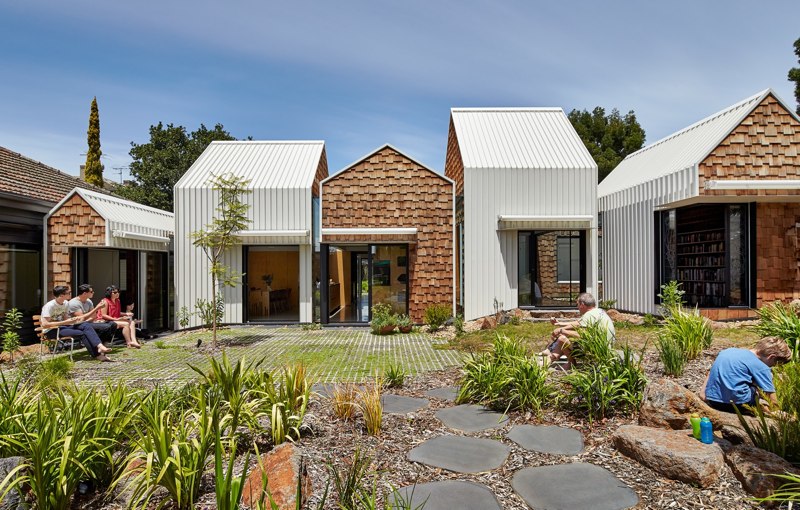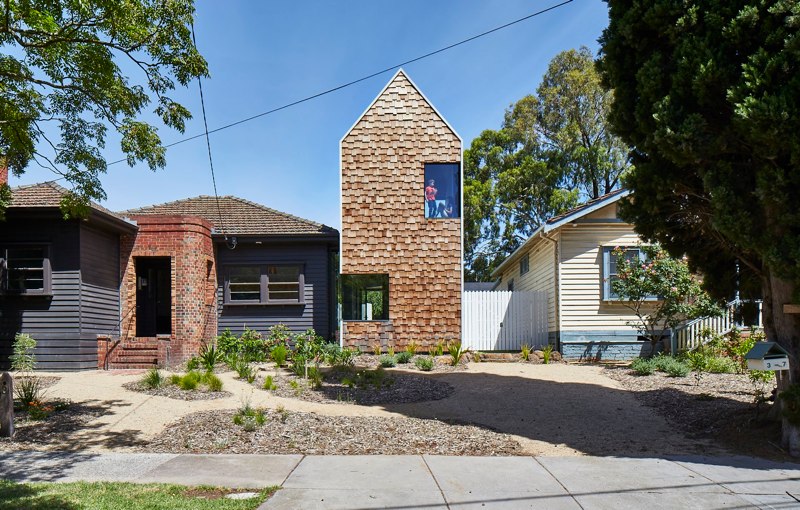 The interstitial space between each of the off-axis structures reinforces a sense of community within the design. Voids provide opportunities for gardens and landscape elements that are enjoyed by all of the spaces at once. Each formal volume opens in some interesting way to these courtyards – some with large glazed walls – others with opportunistic punched openings. There are no particular organizational rules, which plays up a design that never takes itself too seriously.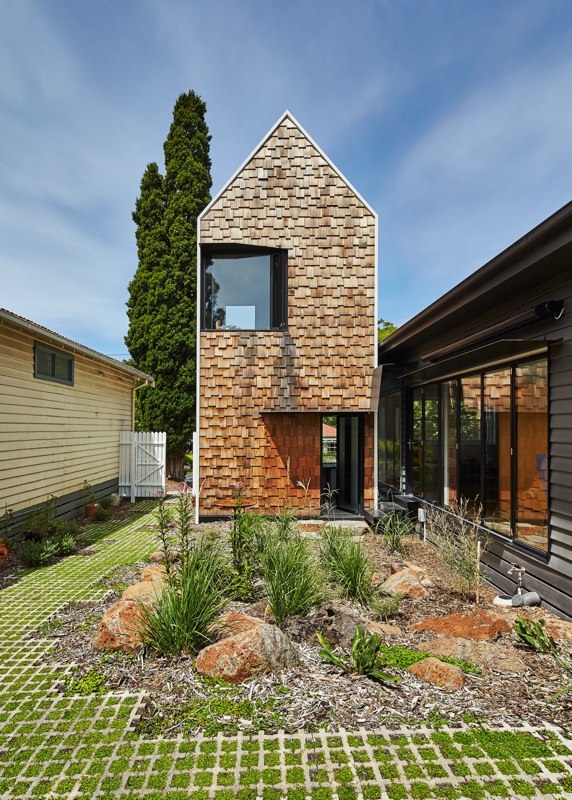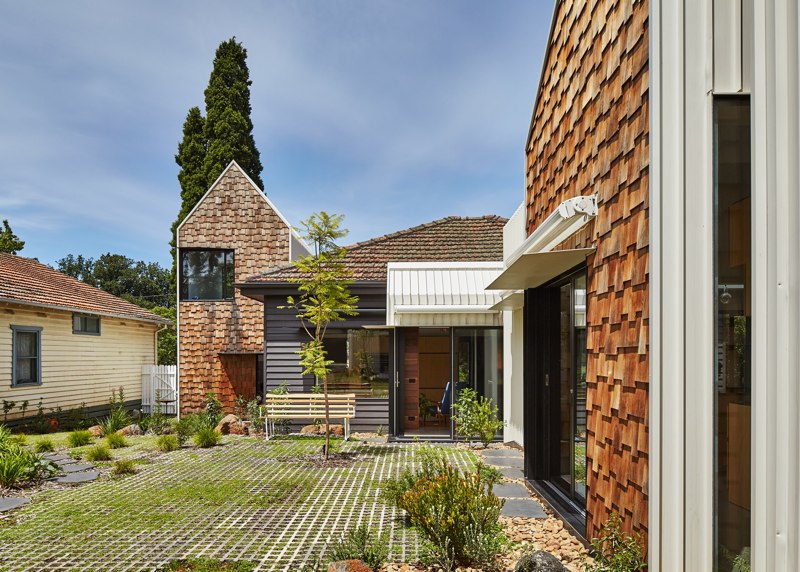 The existing house remains mostly intact. The architect wanted to make sure the addition wasn't a simple extrusion of the traditional structure, rather a contemporary compliment that didn't take away the things that make the original structure successful. The 'village' approach ensured the existing house's place in a design that is expanding the site into the future.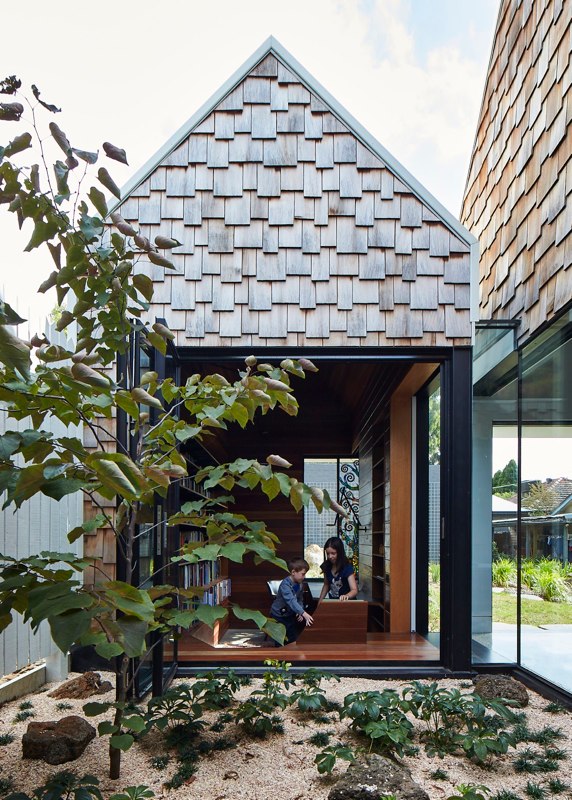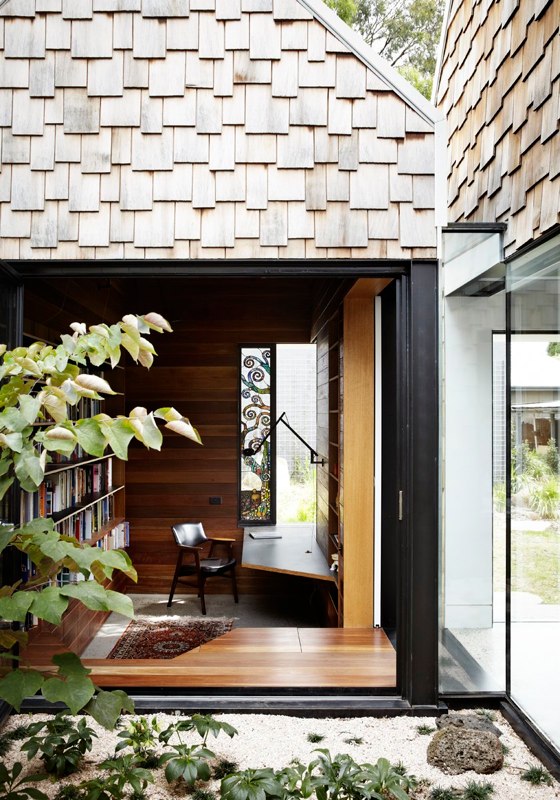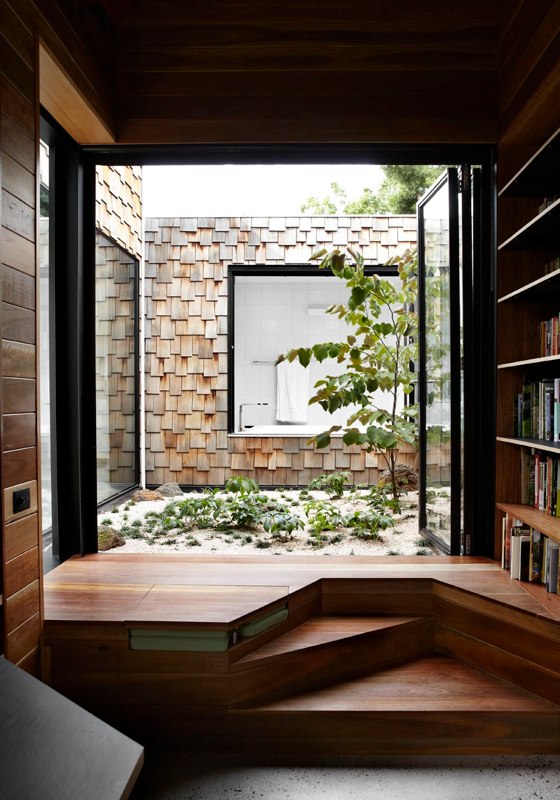 The interiors are fairly clean, and represent the playfulness that drives much of the overarching conceptual force. For example, one of the sleeping lofts consists of little more than a suspended netting evoking memories of Gilligan and his island. Most of the interior surfaces are stark white with sporadic accents of black steel. The limited material selection runs a cohesive thread through each of the separate housing nodes, allowing the formal and spatial interactions to remain the primary focus.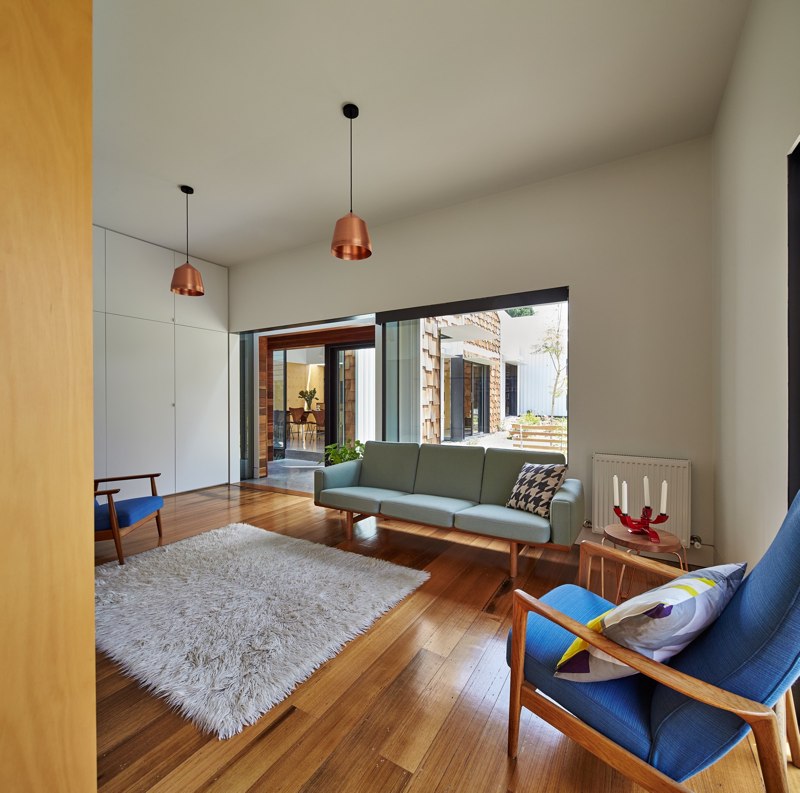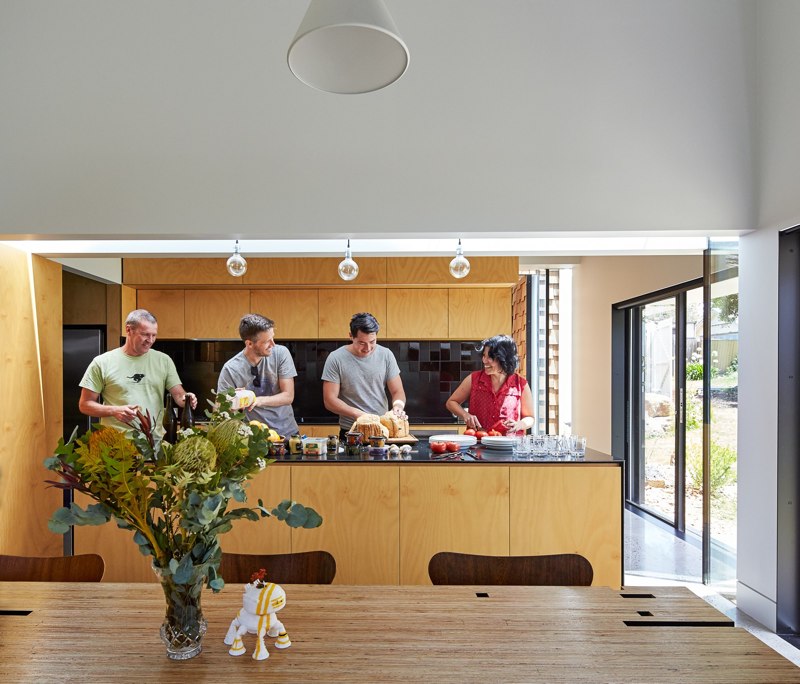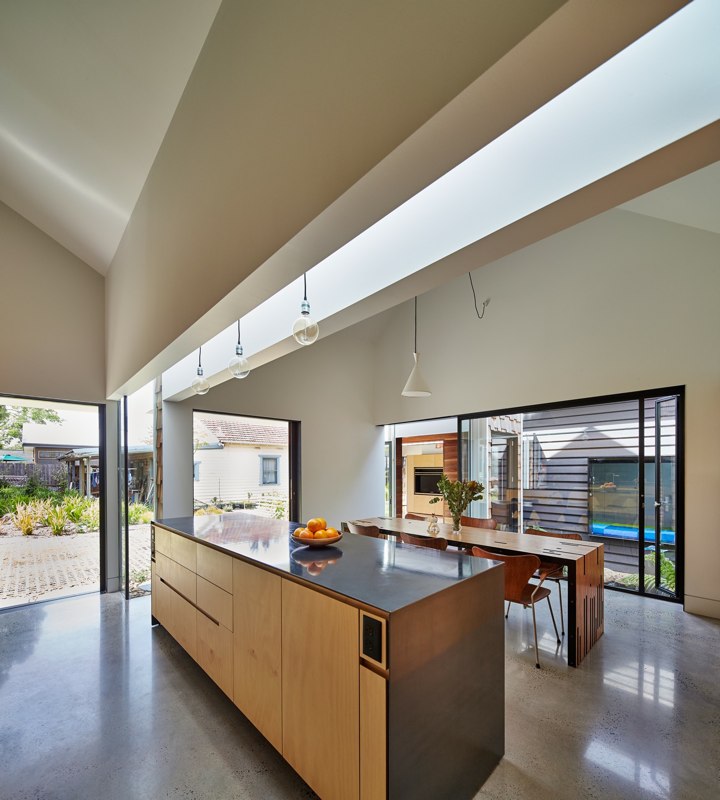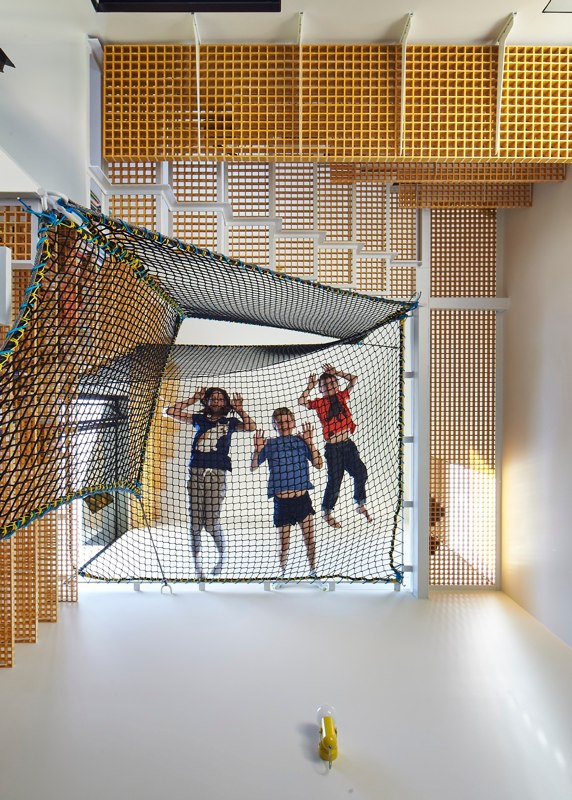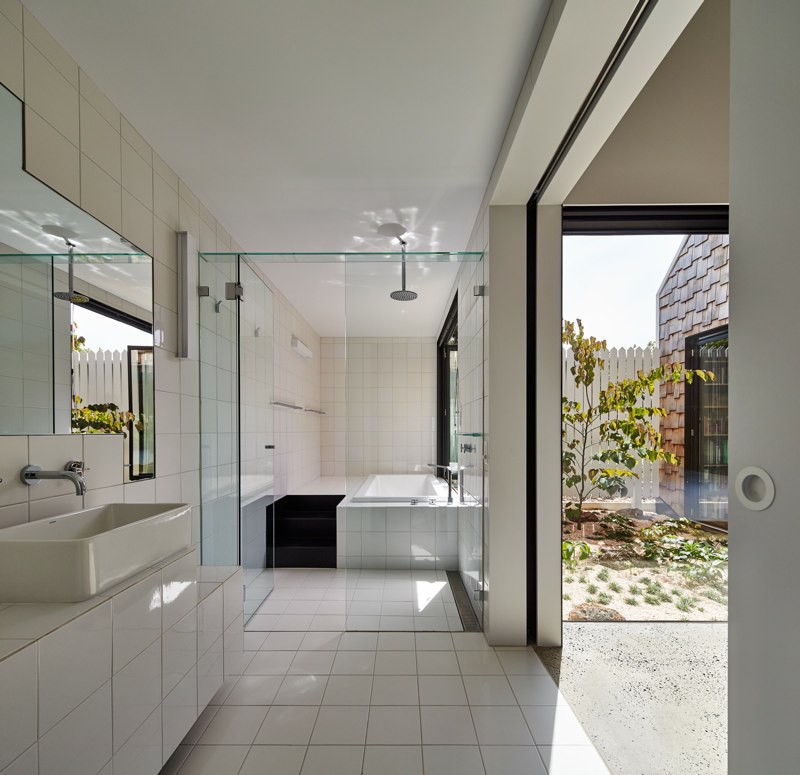 Architects: Austin Maynard Architects
Photography: Peter Bennetts and Tess Kelly