Set against the backdrop of a majestic French mountain range sits the Chalet Soleya: a modern masterpiece wrapped in a glowing ribbon of glass and surrounded by snowy hills and lush forest. Chevallier Architectes started with an existing mountain guide's cabin and were tasked with transforming it into a contemporary home fit for the setting it occupies. They were charged with carrying the quaint charm of the original structure through the new design, careful not to cast aside what made it so special in the first place.
The architect succeeds in this transition, adding a horizontal volume that expands views out towards to stunning mountain setting. The interior space is complimented by a perimeter deck space offering an exterior appendage as an extension of the climate controlled floor plan. Perhaps the most accomplished aspect of the design is the seamless integration of the existing cabin. While it's clear the addition is new, it doesn't undermine the aesthetic presence of the more traditional architecture the preceded it.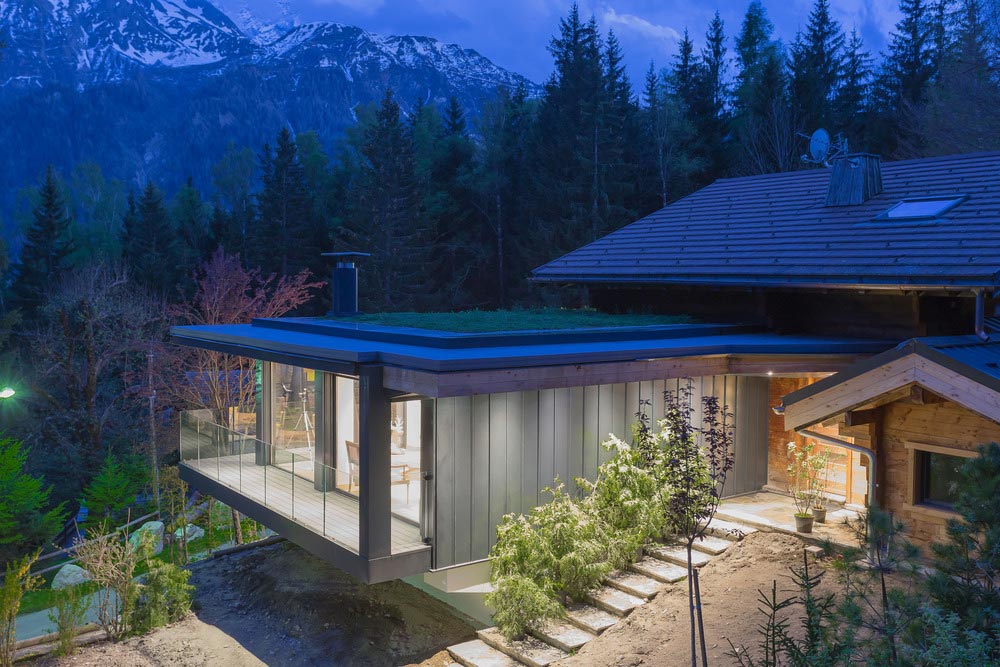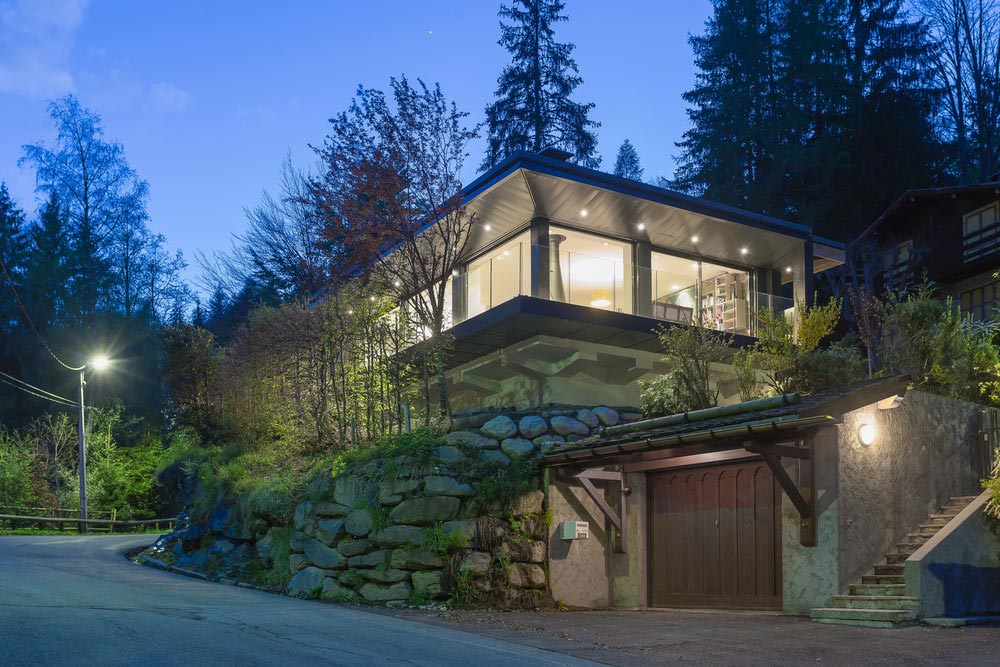 The material palettes are analogous, but not identical. A heavy dose of both sprawling, reflective glass and subdued natural wood make offer a well-adjusted addition to the towering mountain range that sustains it. Flat metal trim with a dark bronze patina accents the crisp edges of the addition, creating bold lines that frame the floor to ceiling glass from the outside, and the incredible views from the inside.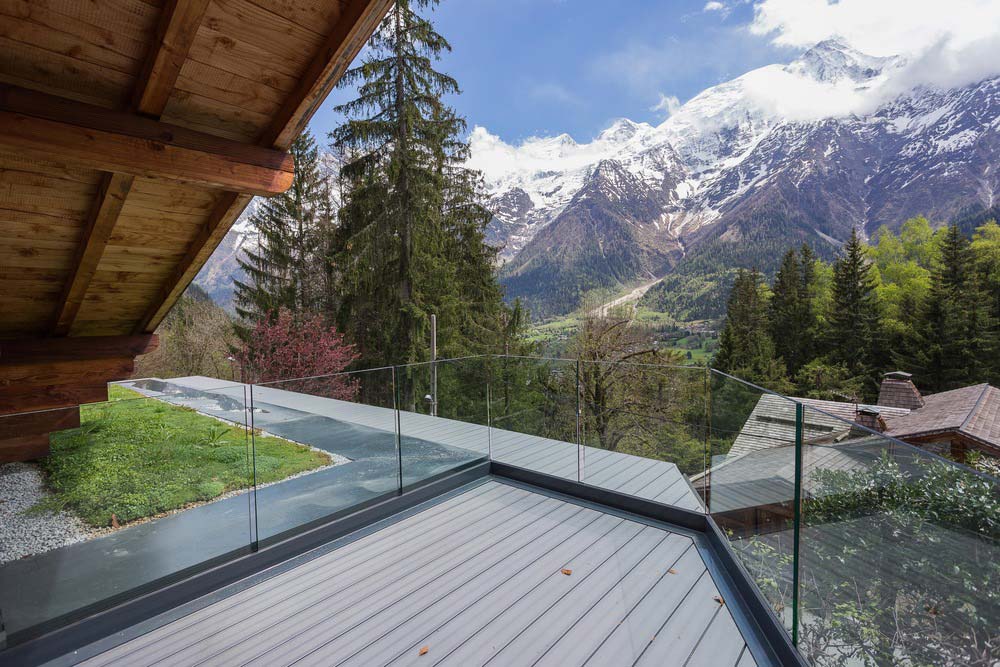 The exterior deck cantilevers off the prominent corner of the addition and does well to add variety and a natural accent to the strict materiality of the primary massing. Areas of the decking are pulled back to reveal tiny rock and grass gardens that equate to an experience that rivals a hike through the mountains themselves. The same can be said to the new pedestrian path that was sculpted out of the topography to create a unique entry procession. The design hovers above the land, but also works closely with it in order to manifest a symbiotic relationship between natural and built.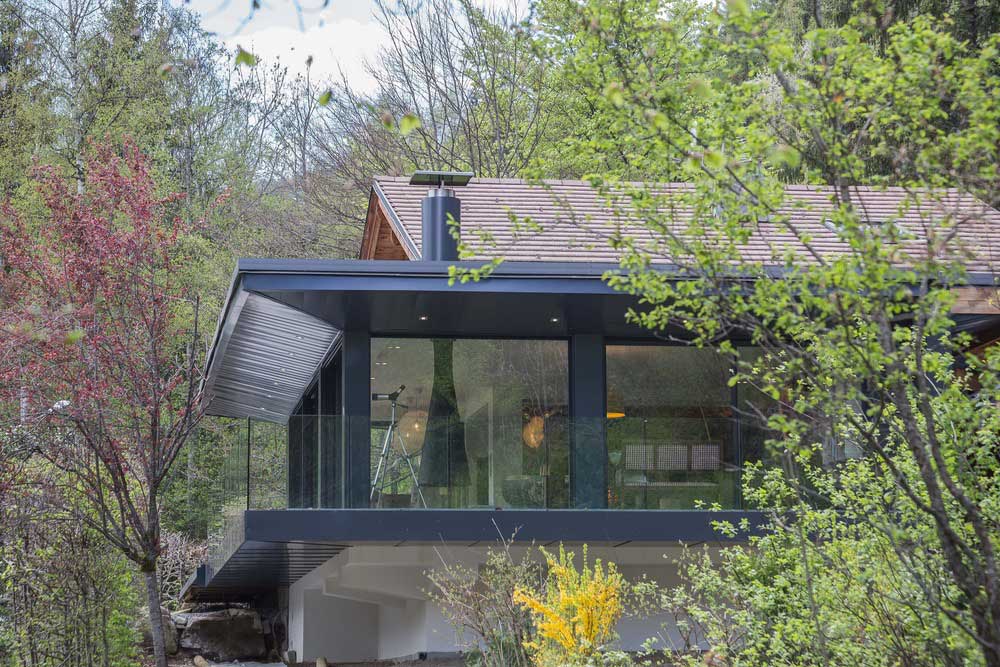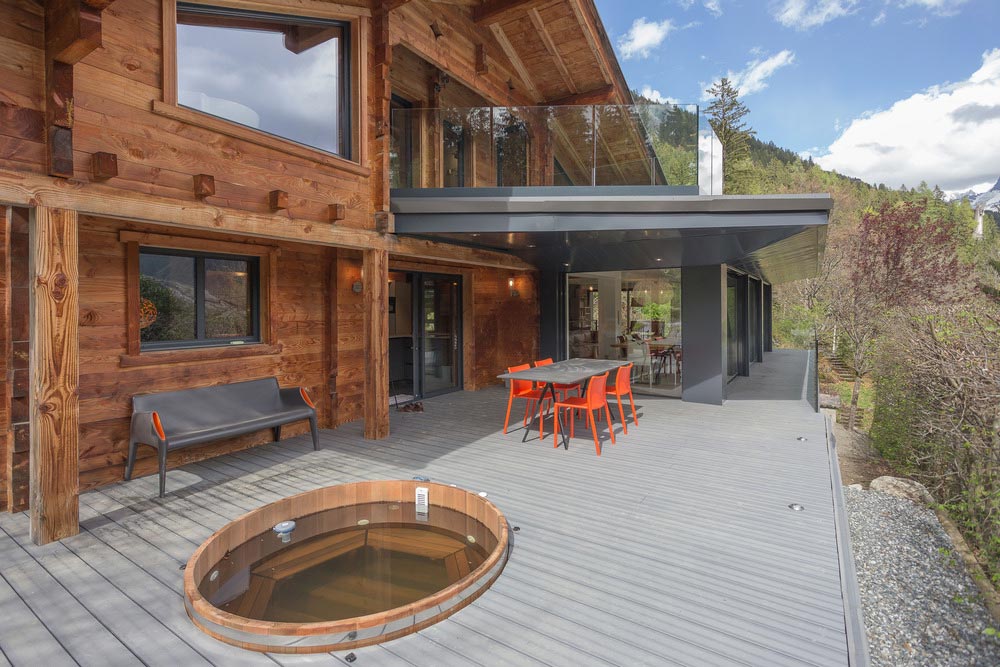 The interiors are tidy and clean, relying heavily on slatted wood walls and natural stone accents. The design embraces the lodge vernacular without fully exploiting it. It's a contemporary twist on a well known typology. The intersecting volumes reinforce the harmony achieved by the exterior siting, both with the existing structure and within the addition itself. Once inside, it's difficult to notice where the old cabin ends and the new begins. It is a self-aware design that does well not to forget where it came from as it shifts the architecture into the future.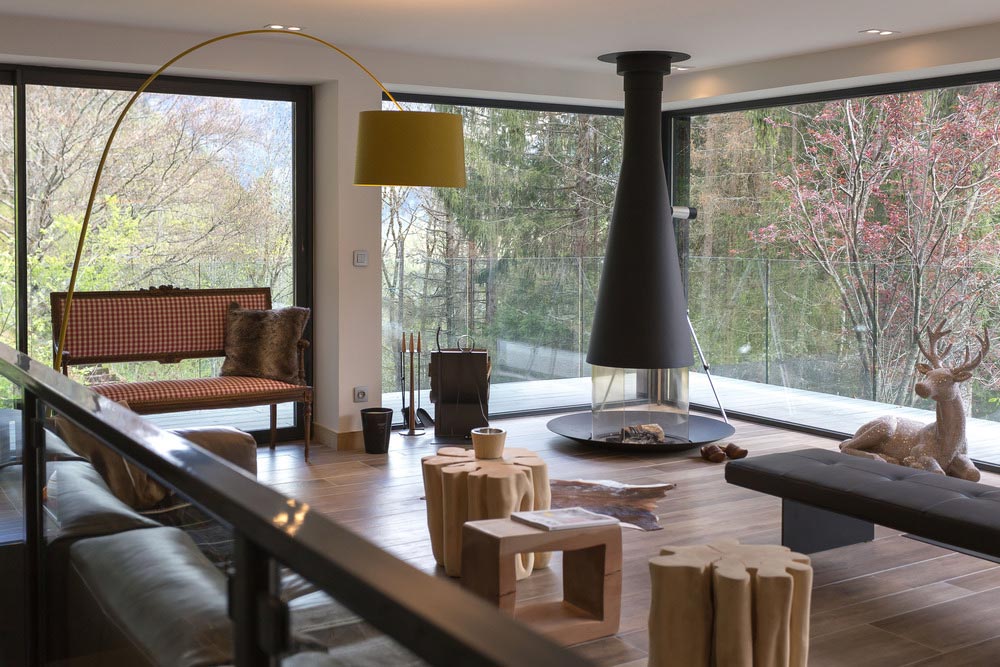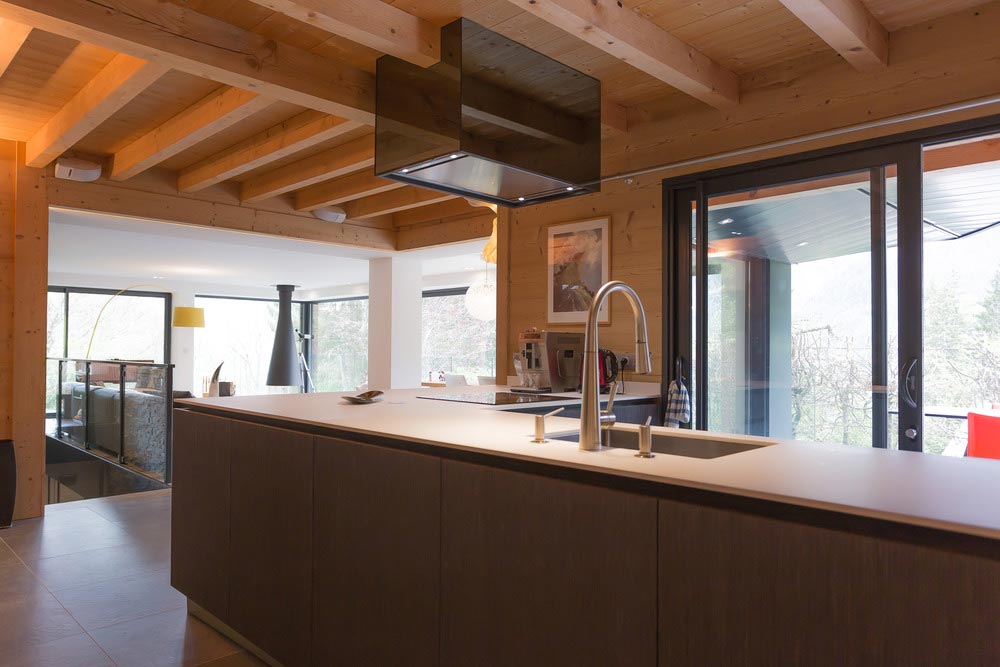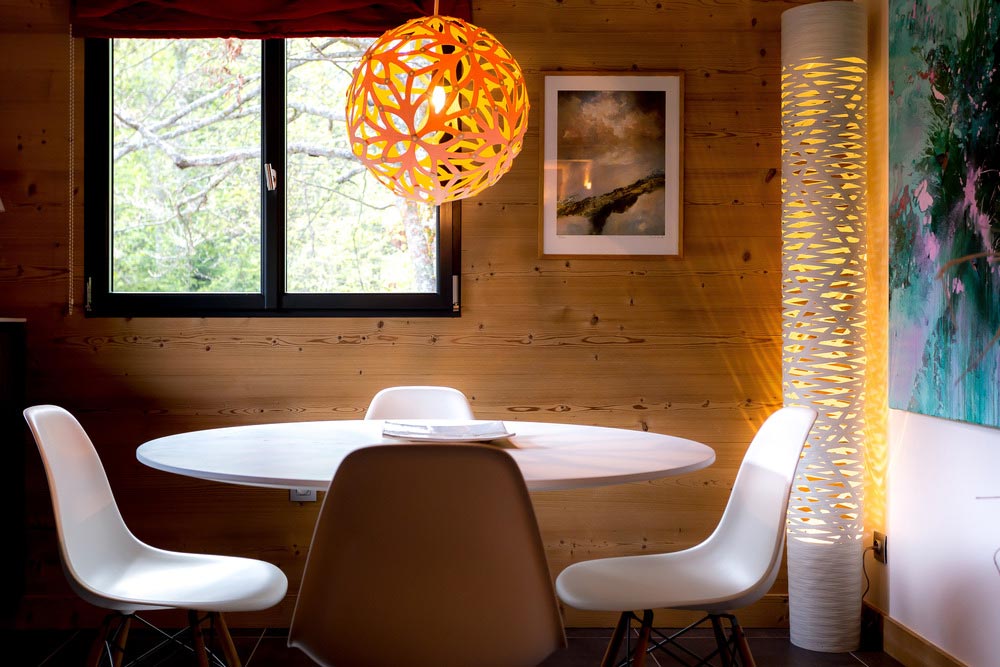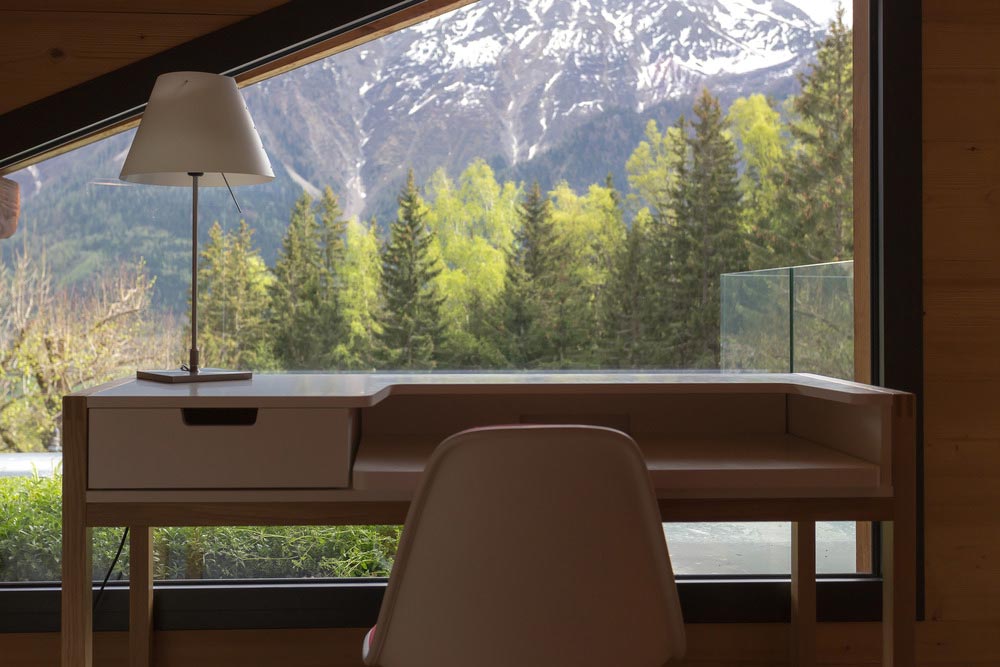 Architects: Chevallier Architectes
Photography: onixstudio.com Alexandre Mermillod