The Riverview House by Studio Dwell jumps off the page – not because it does any one thing the best, but because the perfectly crafted sum of its parts results in a modern masterpiece that embraces its surroundings and defines what it means to live in comfort. The home sits neatly on a low ridge that overlooks a grassy slope down to the Fox River in Wayne, Illinois. Views and transparency are central to the design, but what happens within the walls is what sets this project apart from other contemporary homes.
In order to best emphasize the transparent nature of the interiors, the traditional organization of public and private spaces was inverted. The kitchen, dining and primary living spaces are shifted to the second floor where they can best enjoy the sprawling views out towards the river. An exterior deck cantilevers over the patio below, providing protected outdoor space as well as a visual frame that defines the clean, modern look of the building's primary facade. At the more opaque entry side of the house, a pedestrian bridge carries people off the natural grade and across to the main living floor. The architect used this drop in terrain to the benefit of the homes program and organization.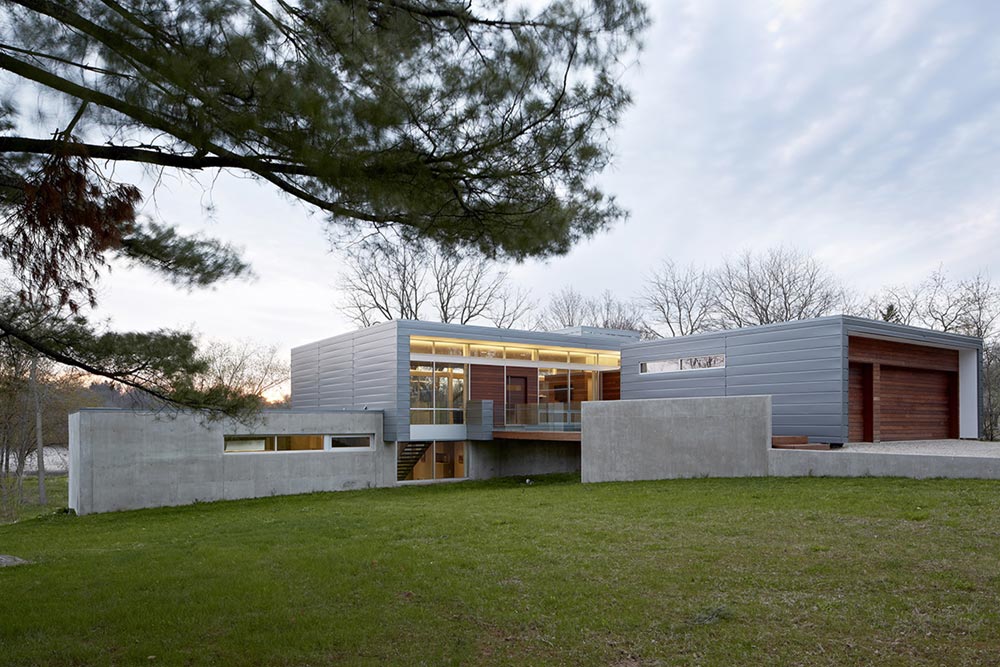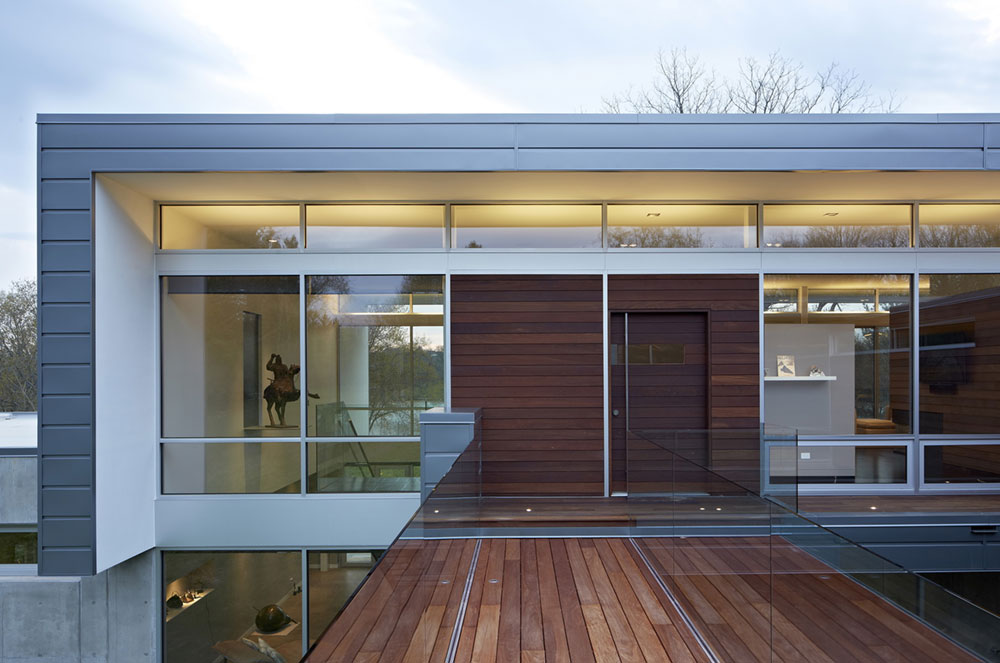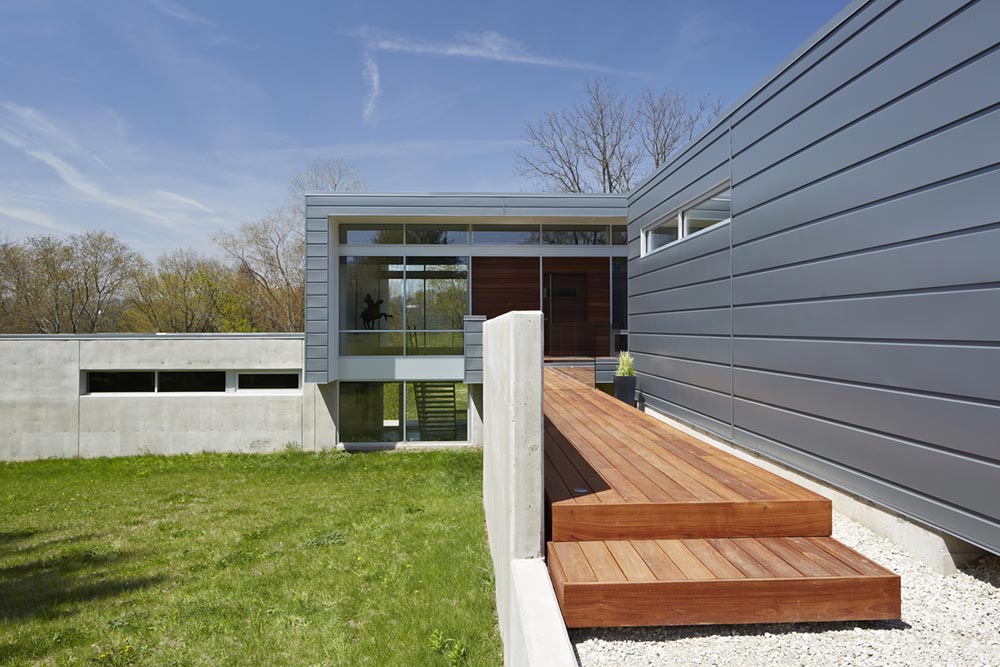 Even though the private sleeping and bathrooms were reserved for the lower floor, that doesn't mean they aren't treated with the same amount of care as the spaces above. The spaces step directly off onto the rear patio and are flooded with light without sacrificing privacy.
The exterior shell consists of a juxtaposition of material represented by metal panelling adjacent to dark wood siding. The two primary components are joined and separated with accents of white stucco and large glazed openings. The composition is never at odds with itself, and presents a visually demanding aesthetic that's easy to love.
But for all its success, the designers were careful that every exterior move also served the interior. The family wanted a home that sat on a modest footprint that focused on their love for the outdoors. It had to be about the site, and the end result makes no mistake about it.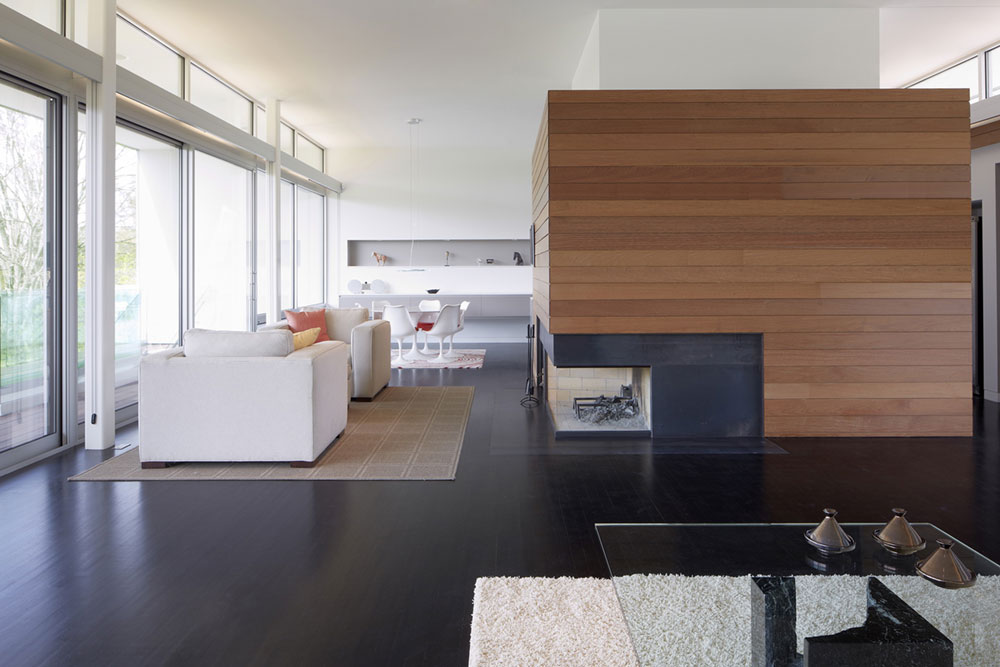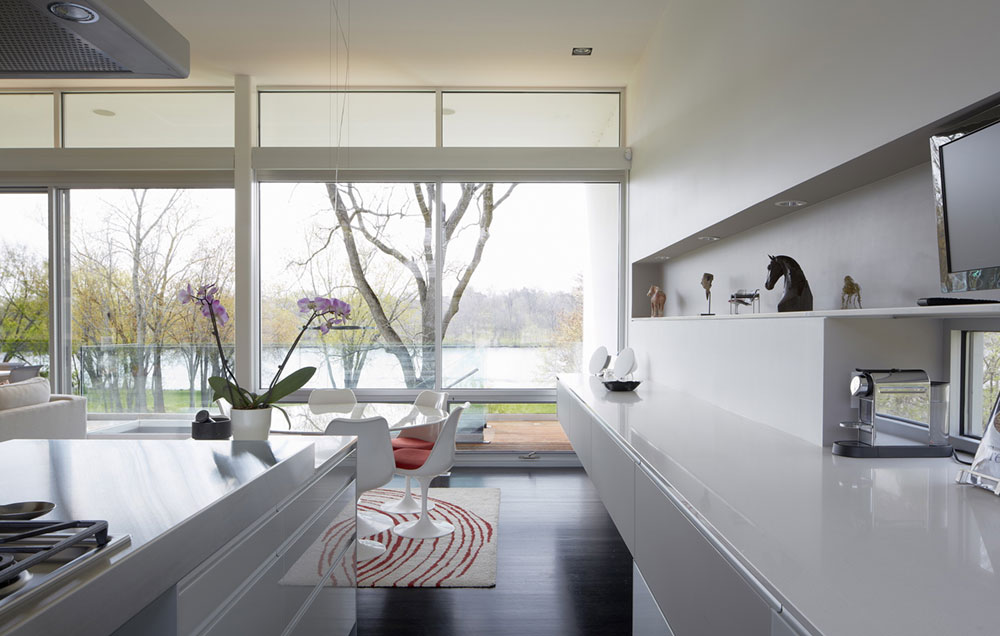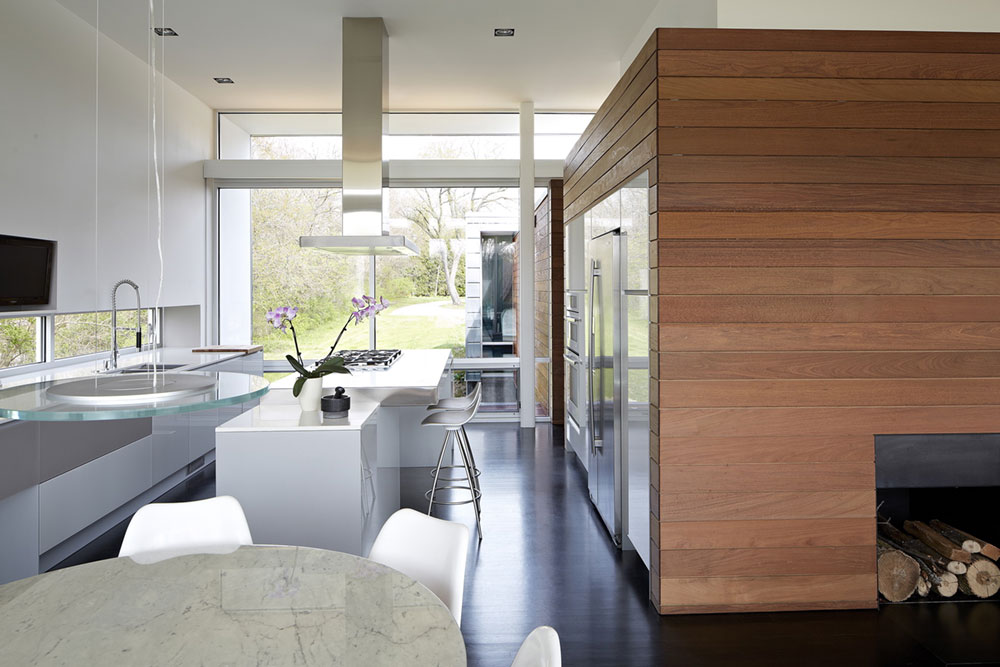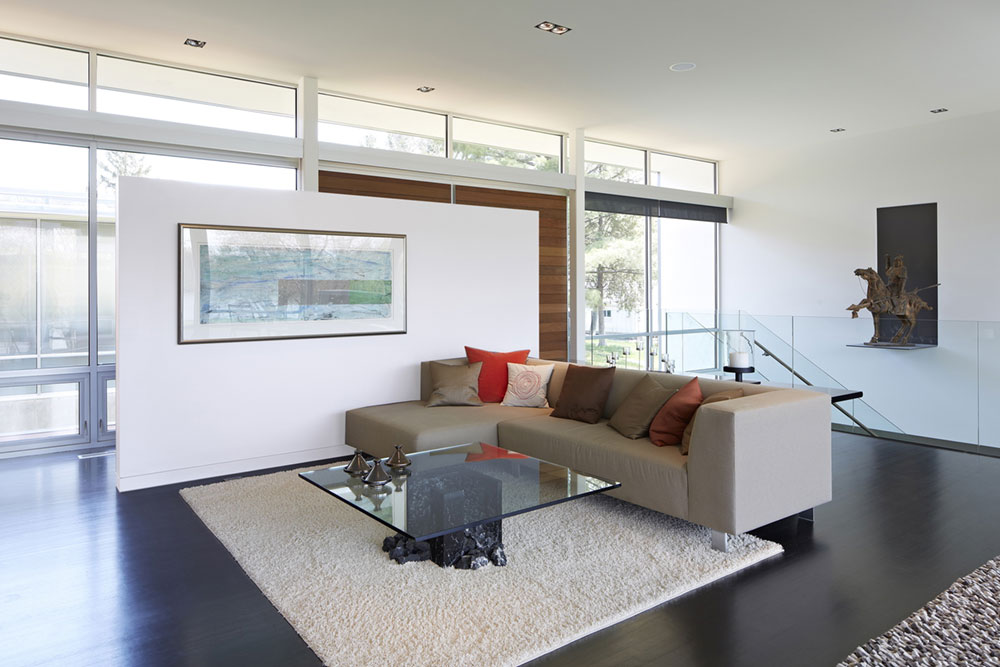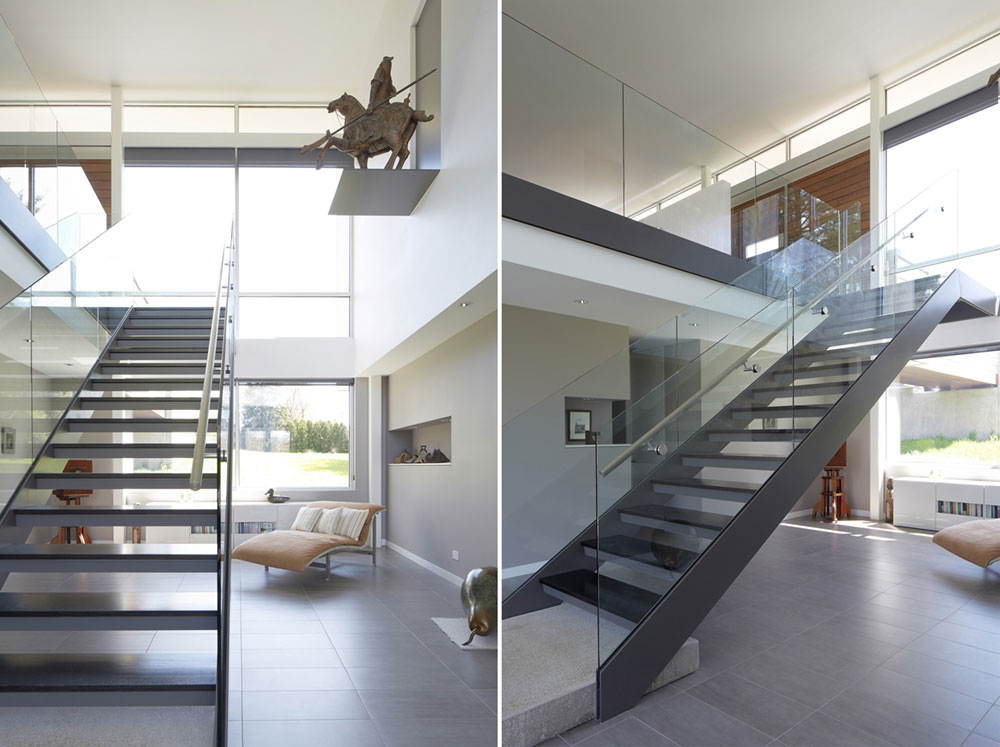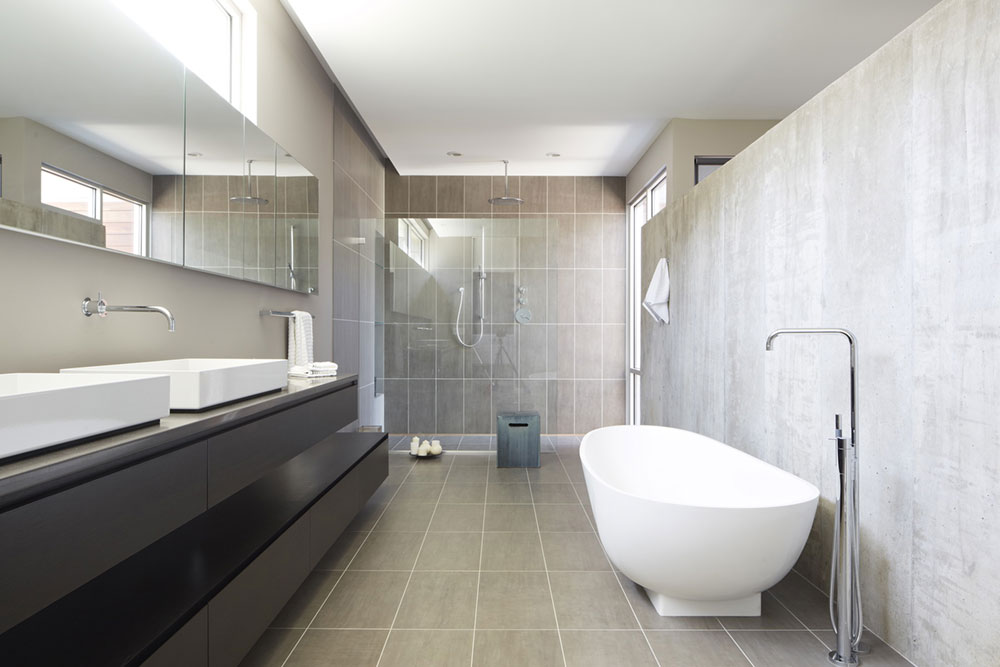 Architects: Studio Dwell Architects
Photography: Marty Peters