The KL house embodies a quintessential architectural dichotomy: design something bold and interesting without sacrificing formal and cultural tradition. The clients wanted a house that, put bluntly, looked like a house. Bourgeois / Lechasseur Architects succeeded in establishing a firm compliment of old forms and new ideas. It is a house with character, functional logic and a stern sense of place. It is a house that looks like a house, but also shows what's possible when you teach an old dog new tricks.
Upon approach, it's clear the design wanted to focus on the surrounding cedar forest. The top floor massing draws immediate visual attention, representing tradition with a symmetrical pitched roof and is covered in a blanket of weathered cedar shingles. Dark openings are carved into the monolithic second story, which overhangs the sleek contemporary language of the main living floor, creating opportunities for desirable covered exterior space with which to experience the adjacent density of trees.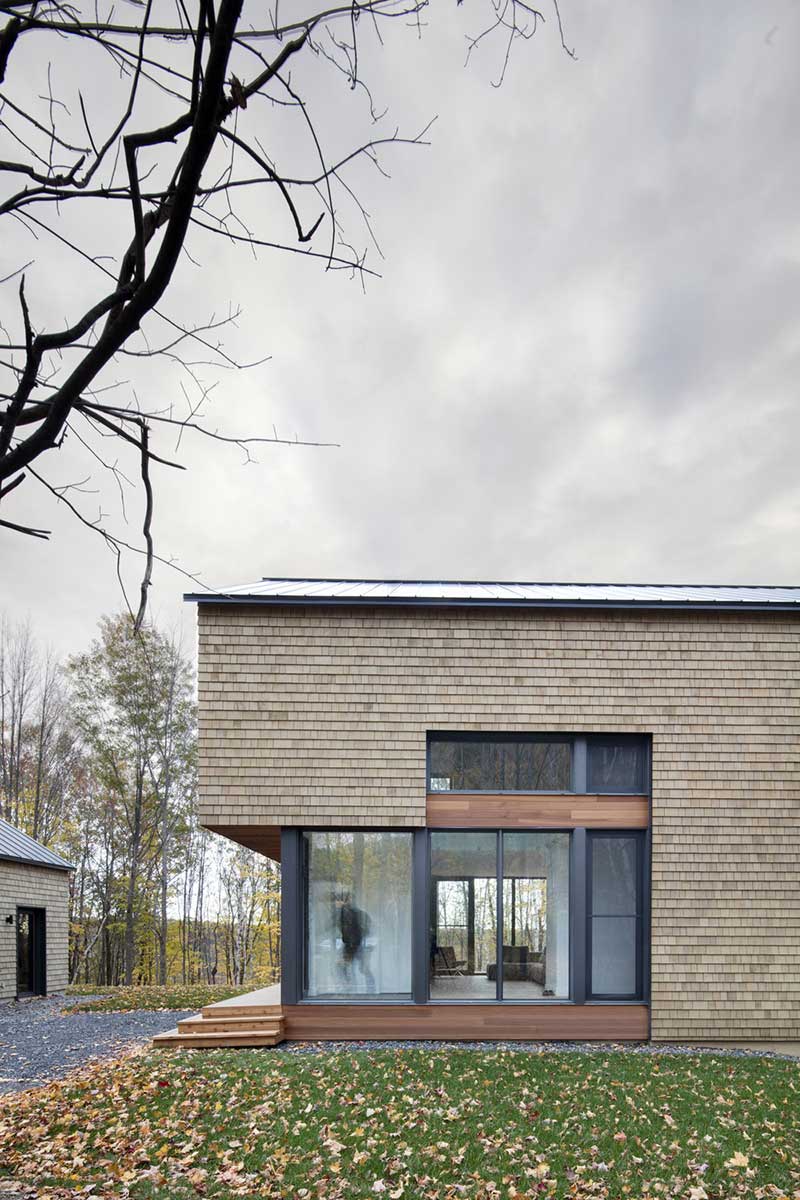 There is axial directionality to the floor plan, choosing simplicity over what would traditionally be a more compartmentalized procession of spaces. Generous glazed openings make sure the inhabitants are never far from nature, providing unhindered views and blurring the lines between indoor and out.
The exterior is mostly void of elaborate detail and articulation, allowing the cedar shingles to take center stage. They float precariously above a glass box and melt away into the forest that surrounds them. It's this level of poetic nuance that makes the KL House stand out.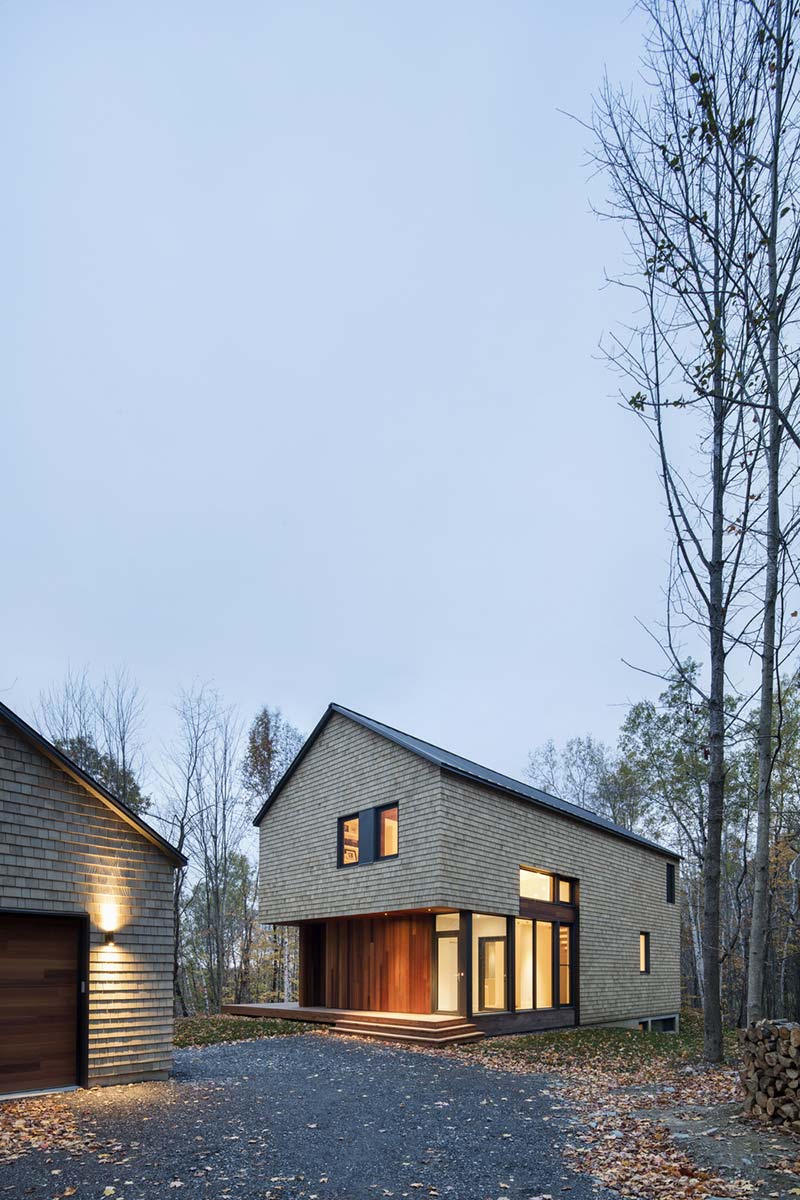 That nuance is matched in the interior fit and finish as well. Every material and programmatic decision was made to reinforce the site. Large glazed openings flank every side of the main living spaces, while more strategic ones pop through the private spaces above. Spaces flow naturally into one another while never failing to point the view out towards the forest. It's an experience appropriate for the land it occupies.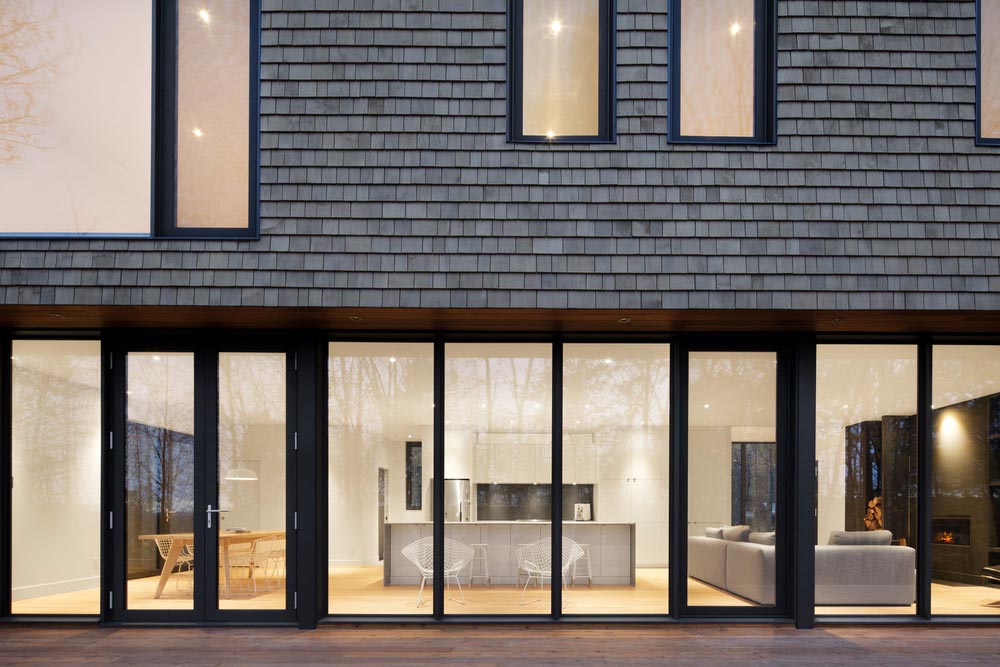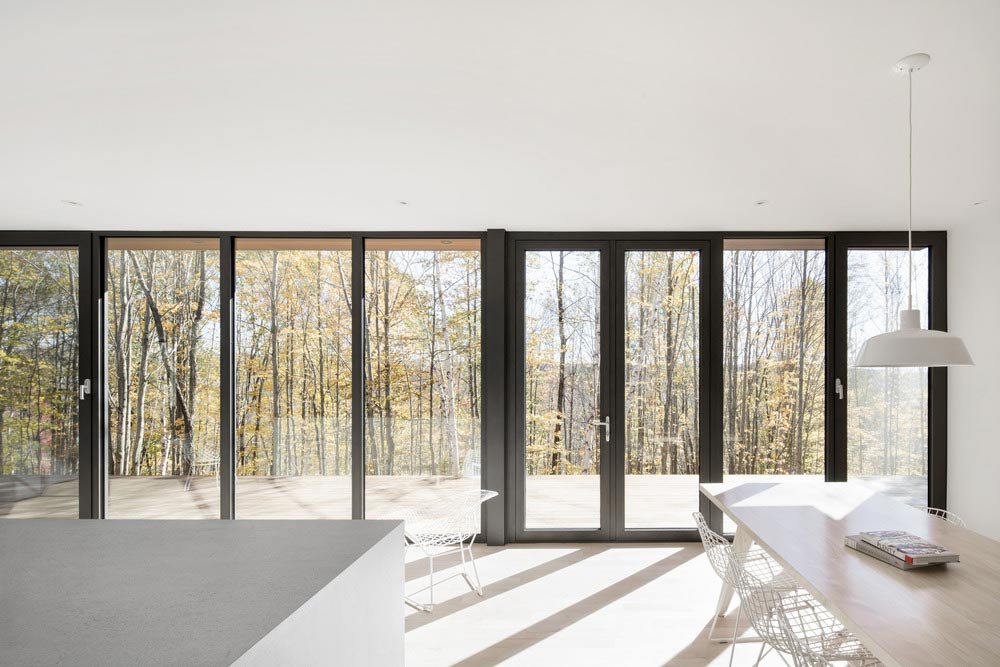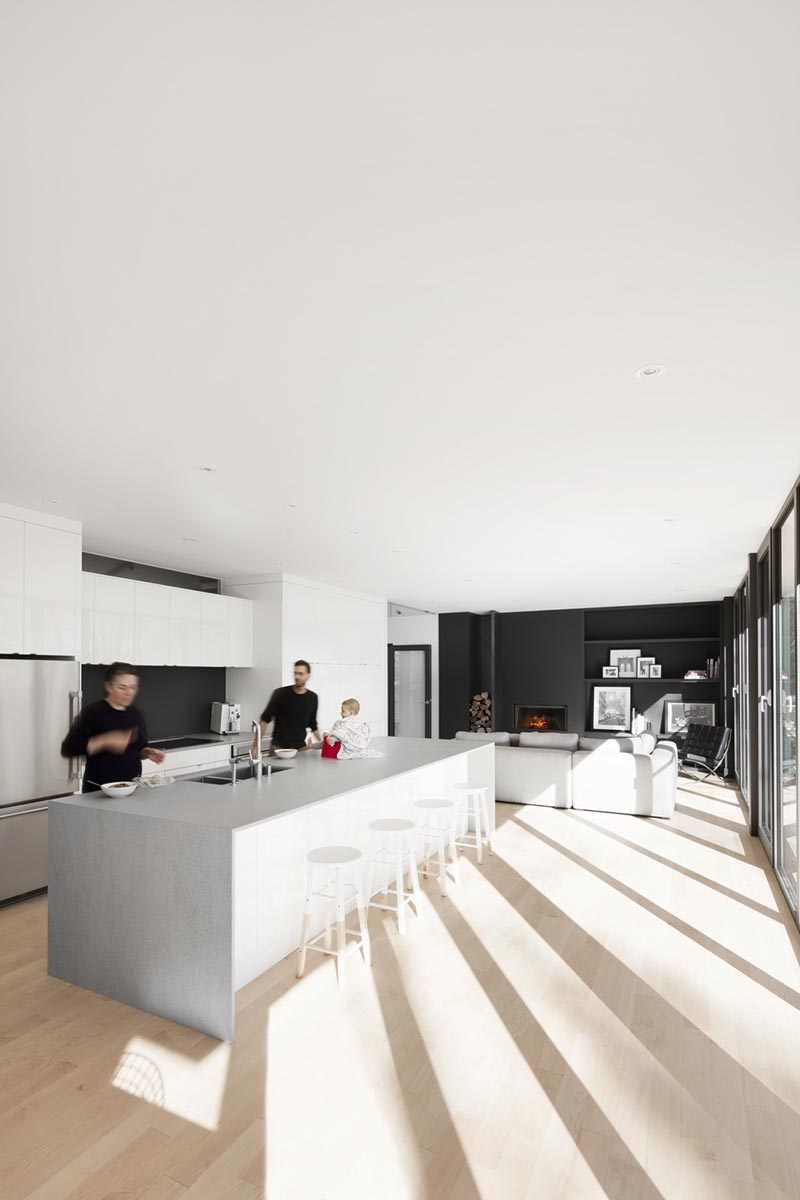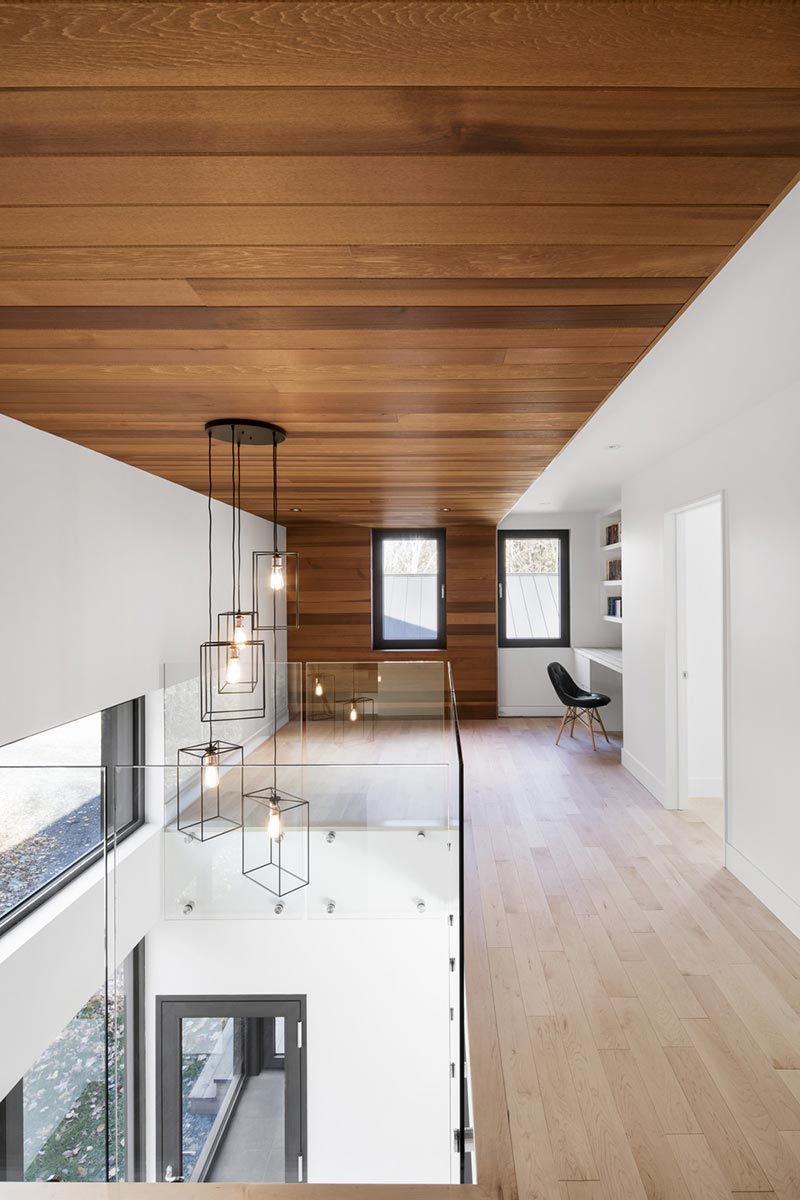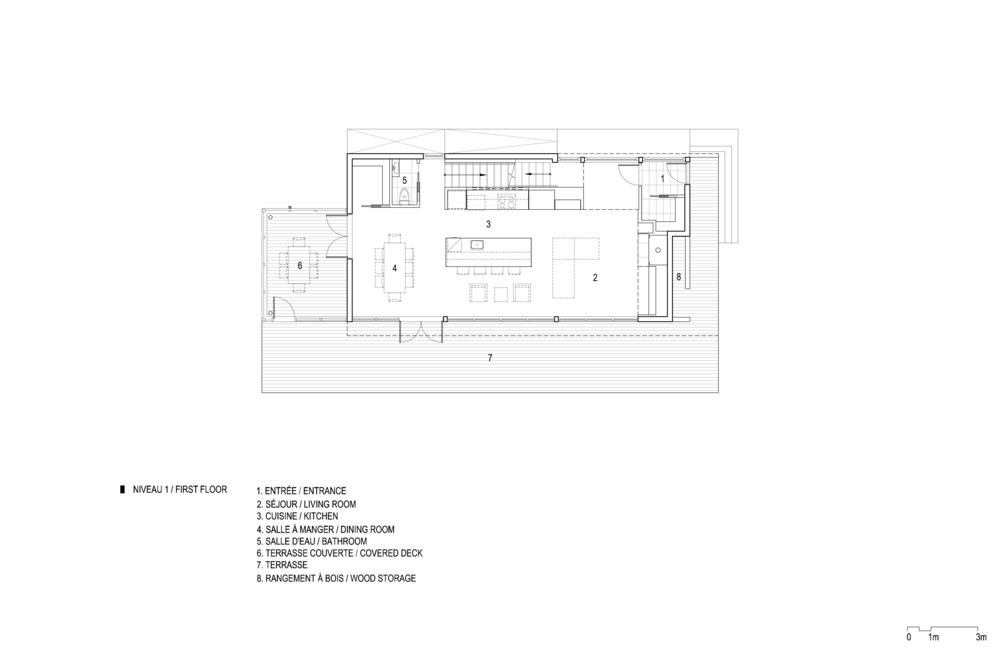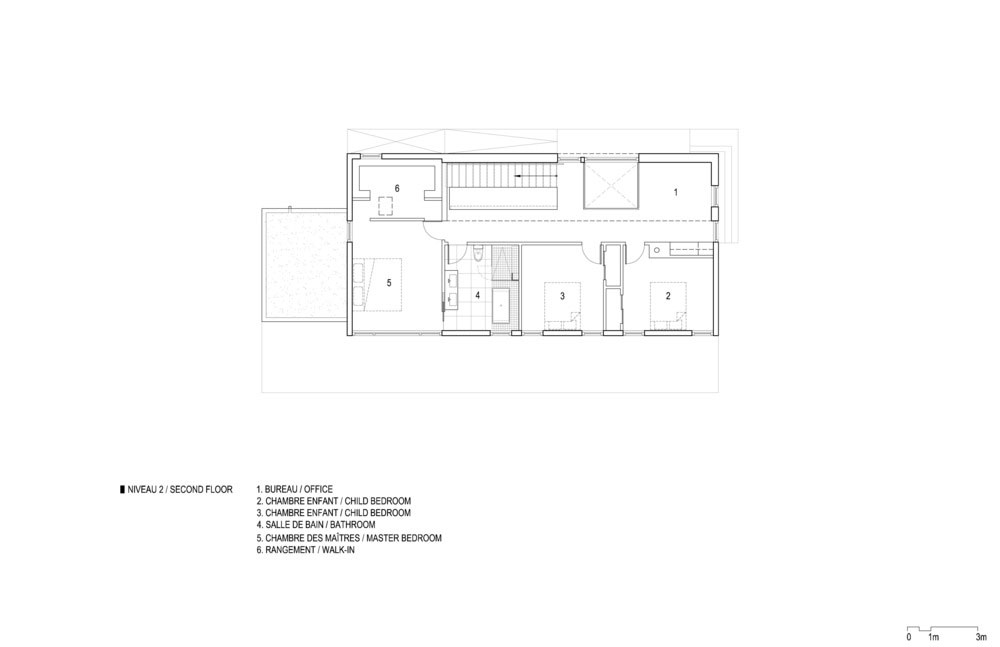 Architects: Bourgeois / Lechasseur Architects
Photography: Adrien Williams