With strong conceptual ties to the International style of legendary architects such as Mies Van Der Rohe and Walter Gropius, the Rosenberry Residence by Les architectes FABG converges its clean, modern lines and subdued formal expression at an apex of contemporary architectural wonder. The structure occupies a site populated heavily by towering trees, yet it finds place in being a stoic man-made structure that never loses respect for the majestic countryside.
The homes dark, metal clad exterior is interrupted only by sprawling panes of taught glass and the occasional wood soffit. Overhangs and a few programmatically demanding vertical towers combine to present something out of an unsaturated Piet Mondrian painting.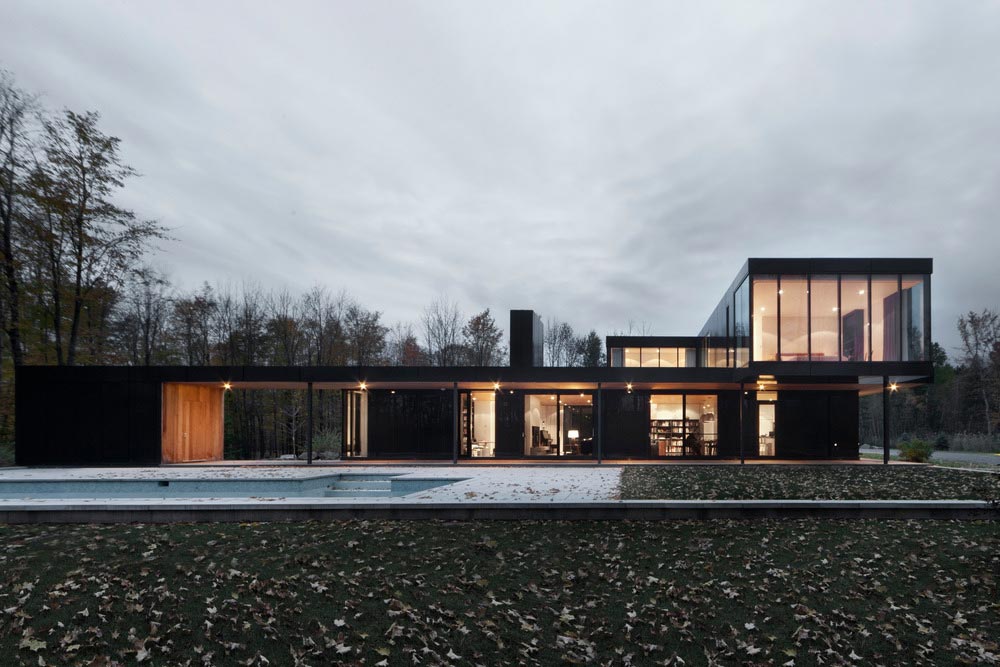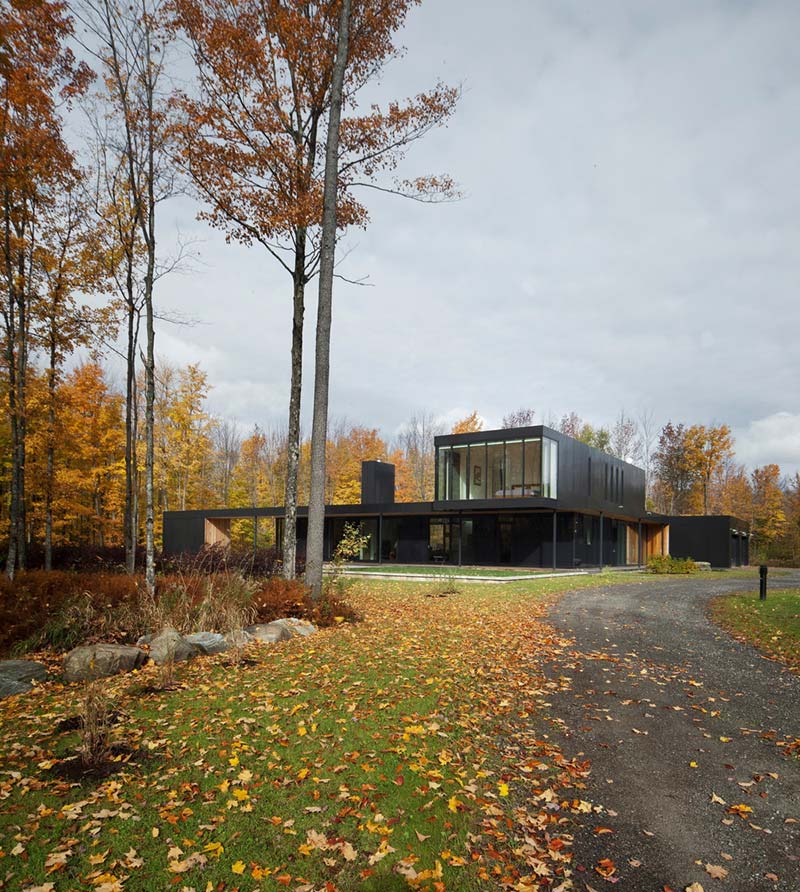 These formal geometries define the hierarchy that's also prominent in the home's interior. Space is open and light, yet deliberately defined by sharp rectangular edges and material transitions. All views scrape along the leaf-covered ground as they reach as far out into the wooded darkness as light will permit. The views aren't overplayed – they only reveal themselves at opportune moments of procession by demarcating important spatial functions.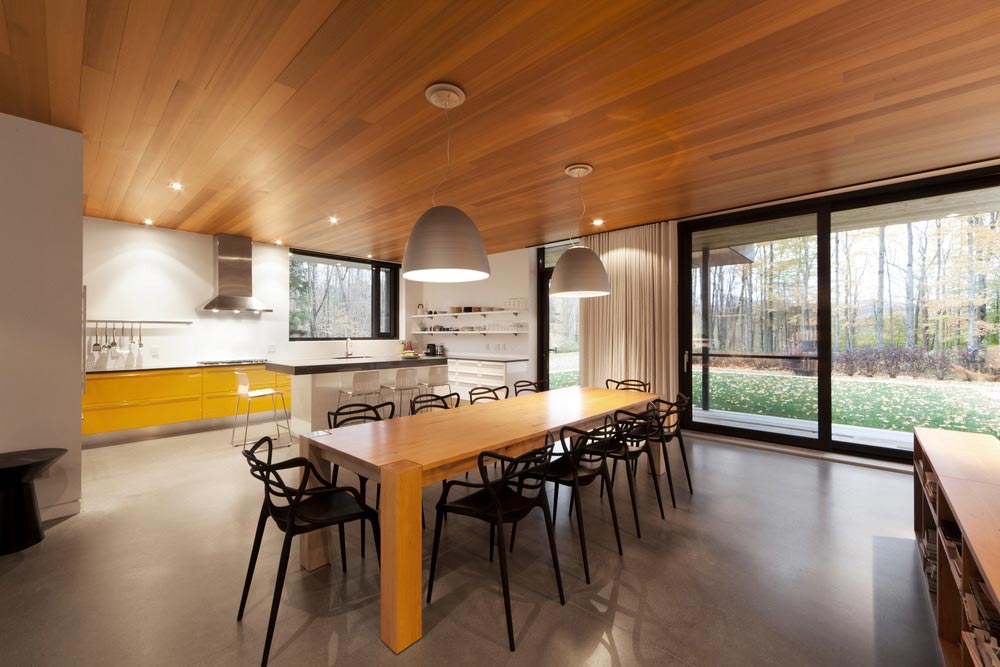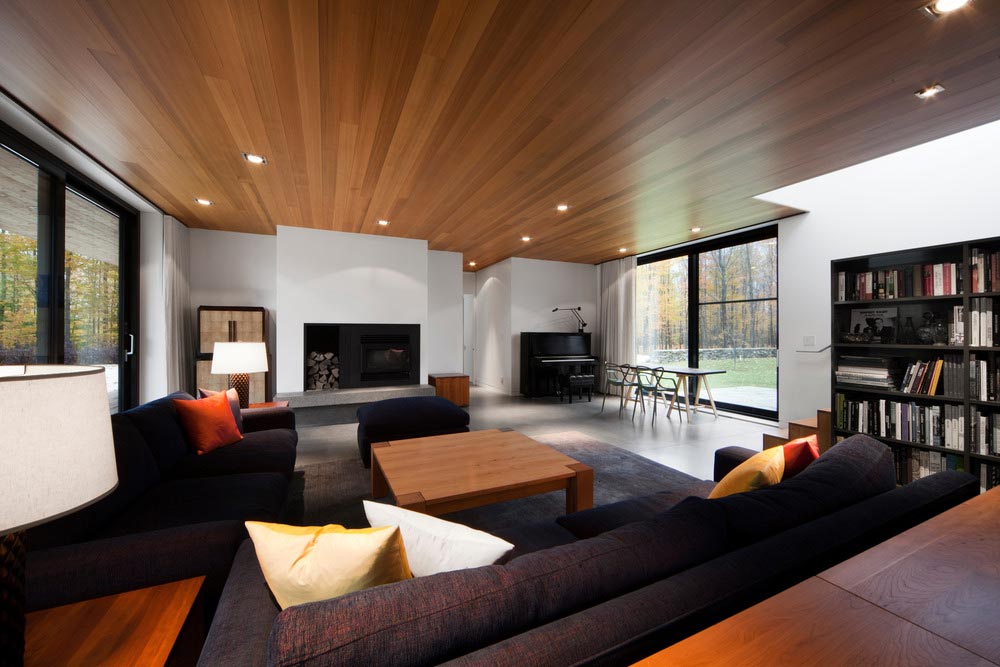 The private rooms and baths are reserved for the upper story, which is reached via a grand wood staircase set adjacent to a dark bookcase. This brand of material juxtaposition is found throughout the interior, and provides a bit of visual complexity not readily seen from the outside. The interiors are much more playful in that way.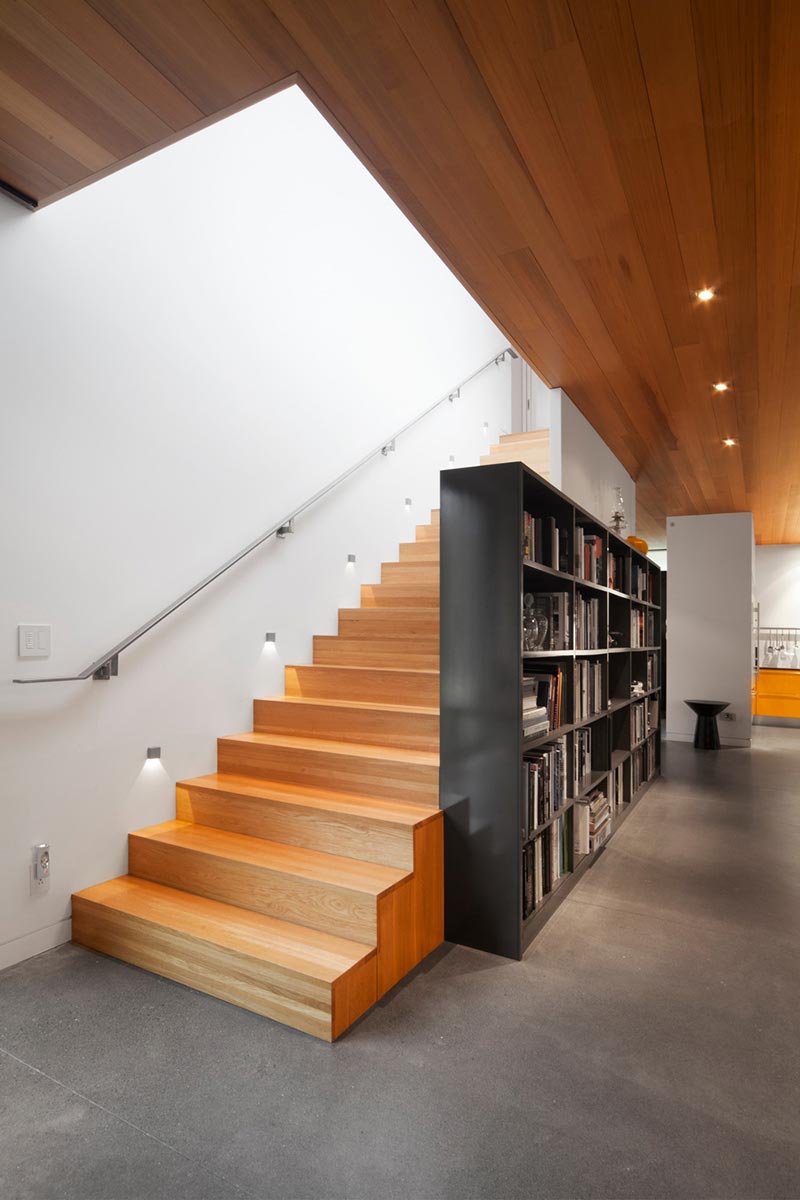 The Rosenberry Residence is a proper modern homage to the architects that made modern famous. The spectacular and serene building site is handled with the respect and tip of the cap it deserves. From the colors to the views to the overall composition, this home shines true inside and out.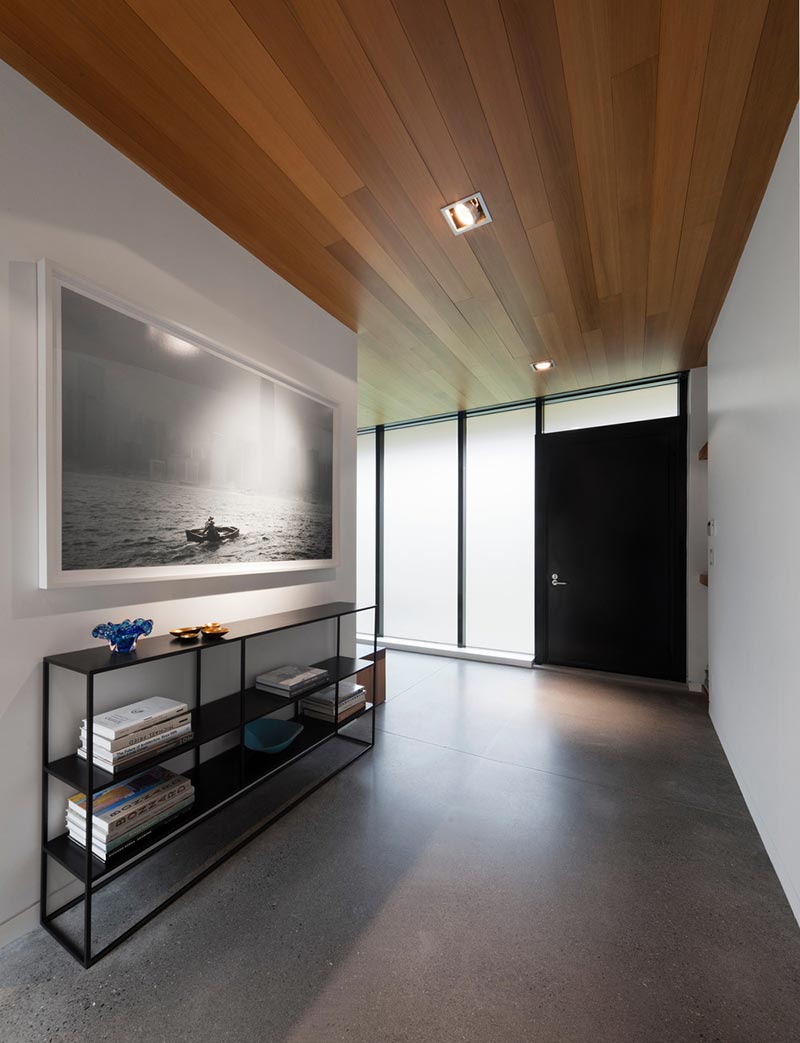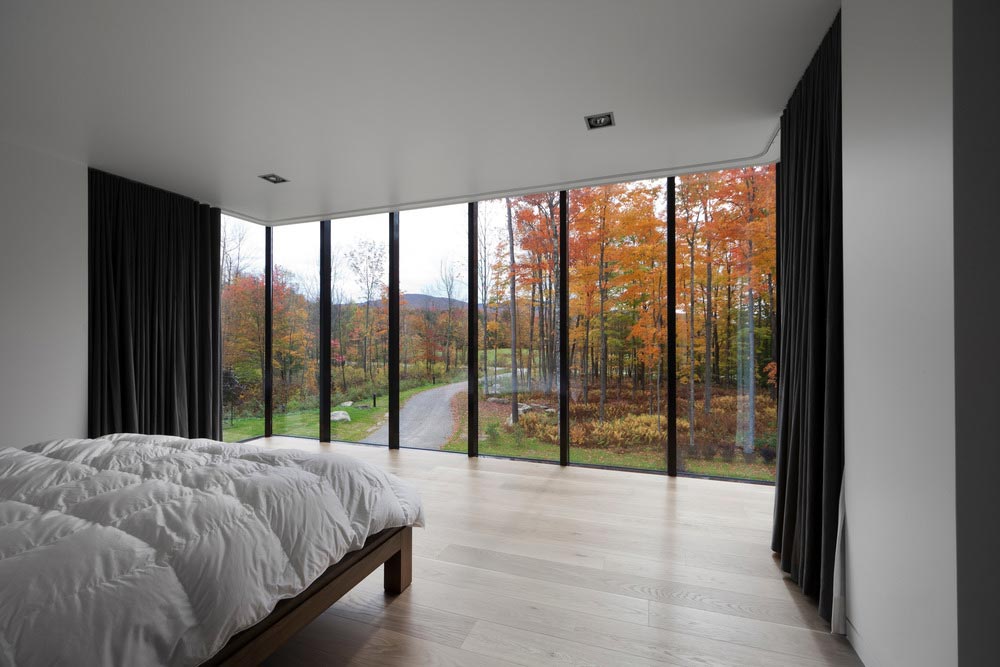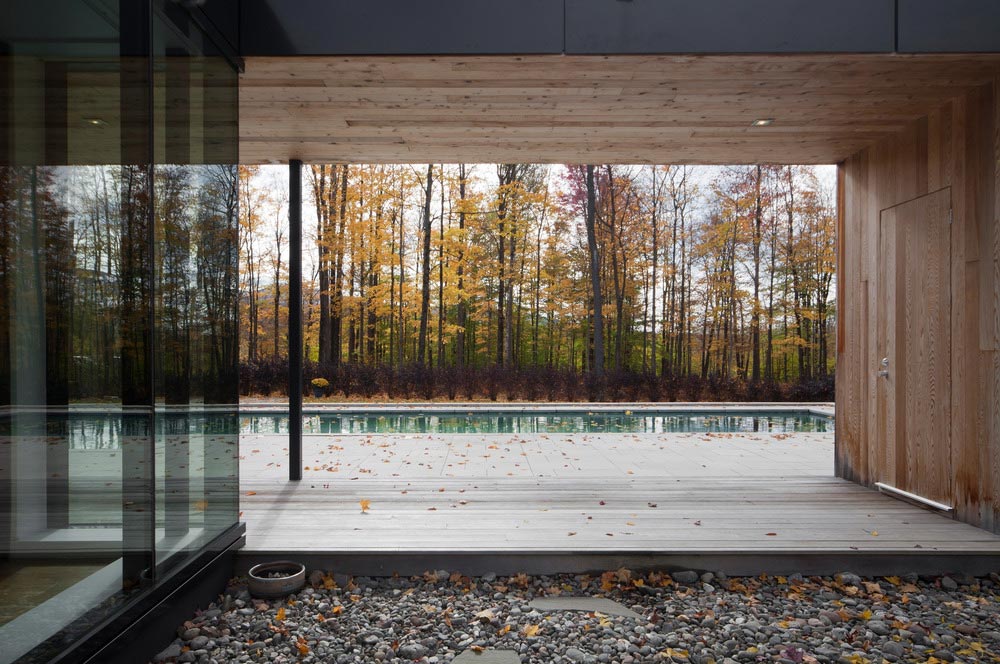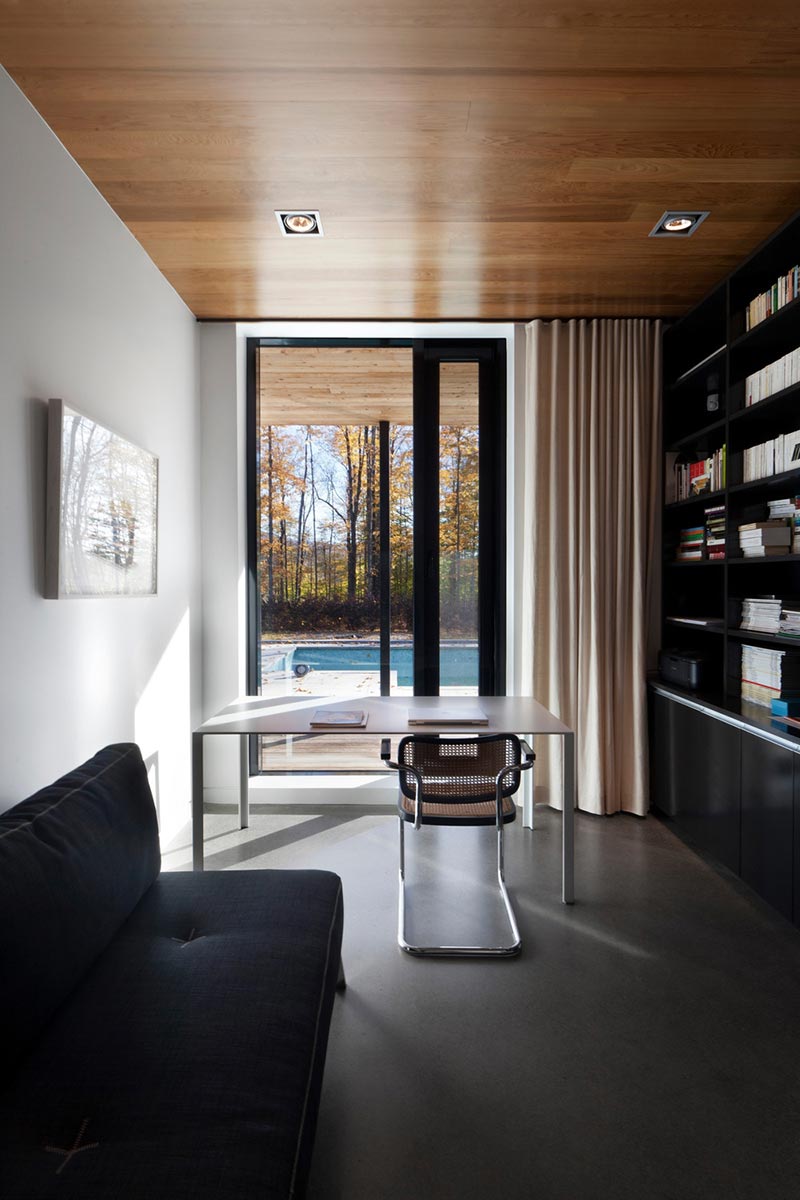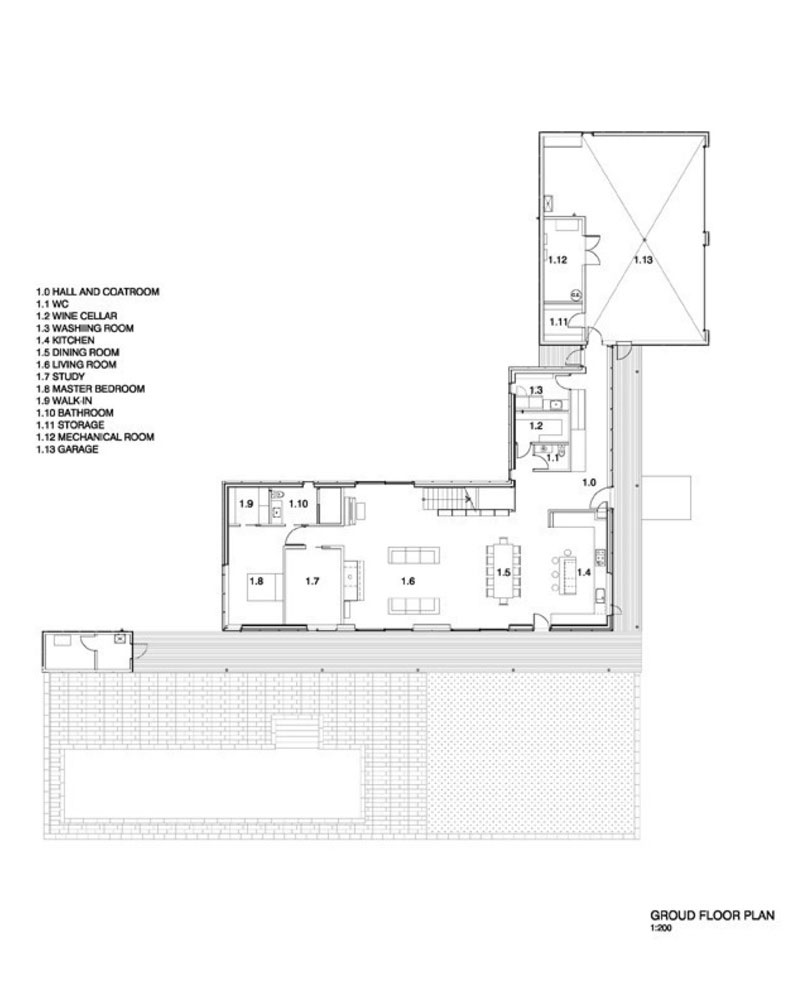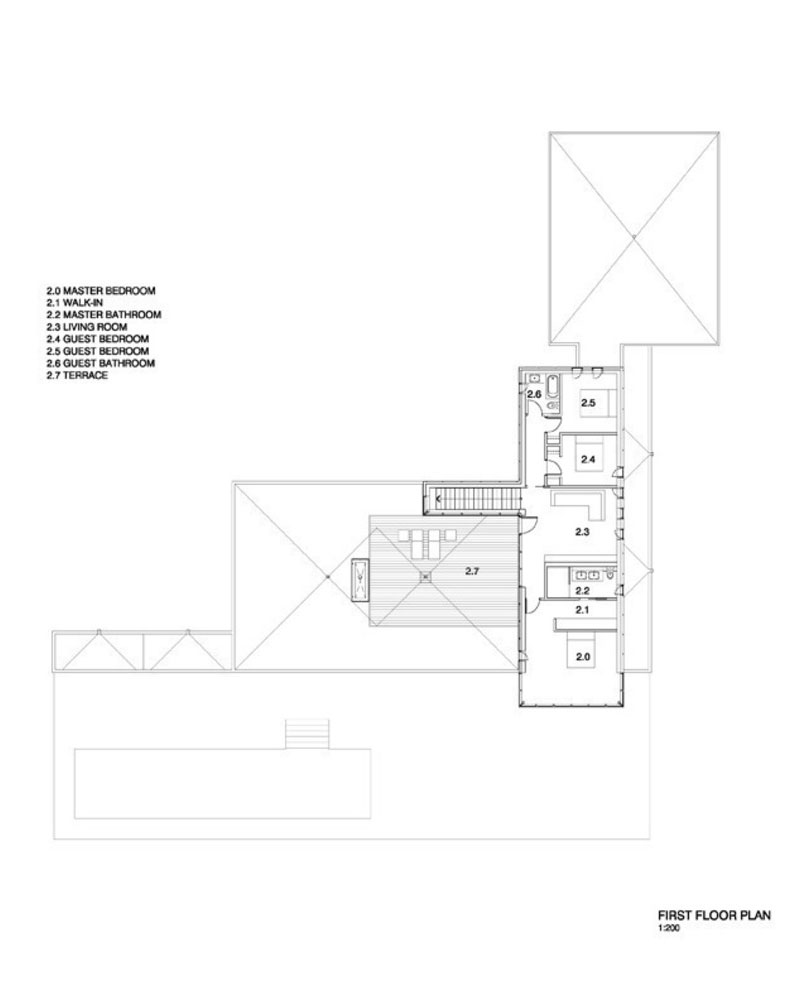 Architects: Les architectes FABG
Photography: Steve Montpetit