The Main Stay House is a prairie-style inspired home that uses directional materiality to organize space and bifurcate interior functions. The design by Austin, Texas based firm MF Architecture contrasts an almost century-old vernacular against modern amenities and an open floor plan to create something truly unique. It is site specific, regionally appropriate, and just the right amount of insane.
Approaching the home provides a glimpse at the overarching formal organization by way of a paint-by-numbers approach to massing and materiality. Dark masonry is used in abundance to solidify primary massing elements such as the circulation core – a central staircase that divides the private spaces from the public. The brick can be read from both outside and in, giving guests a two-way appreciation for the programmatic maneuvering.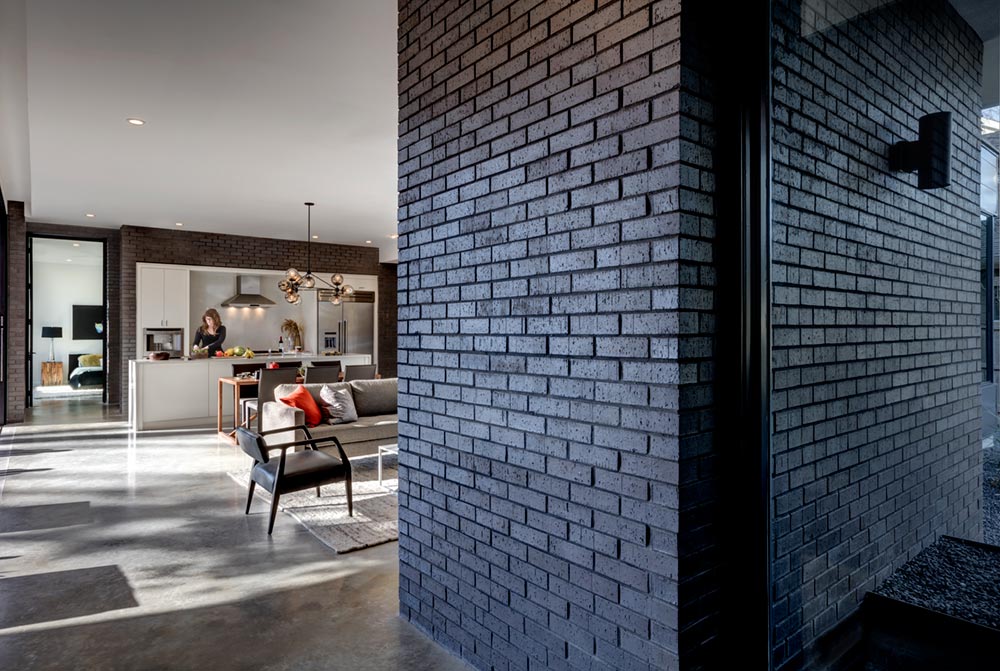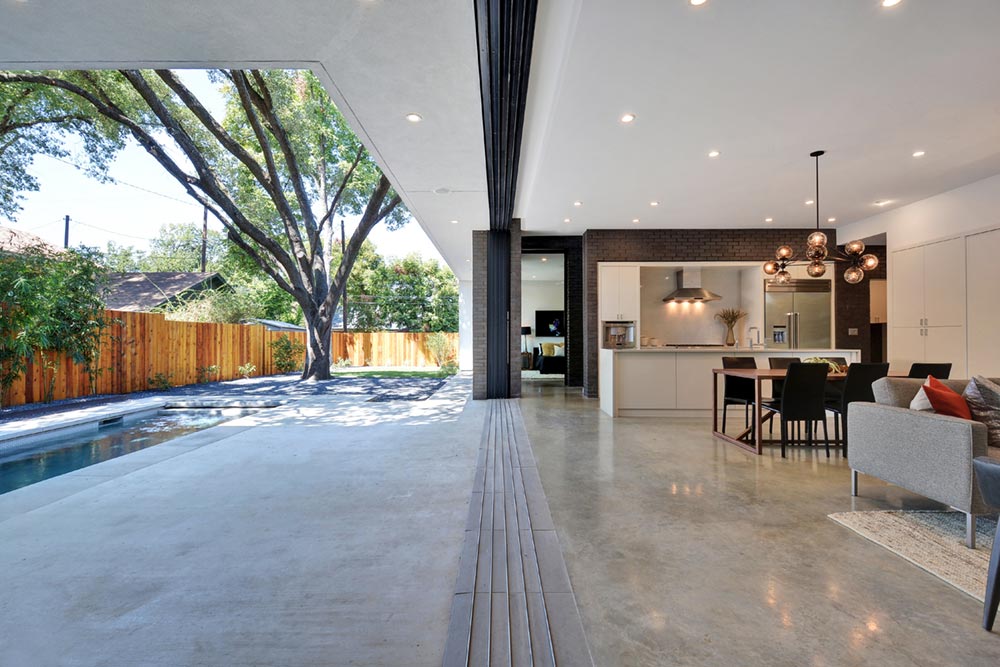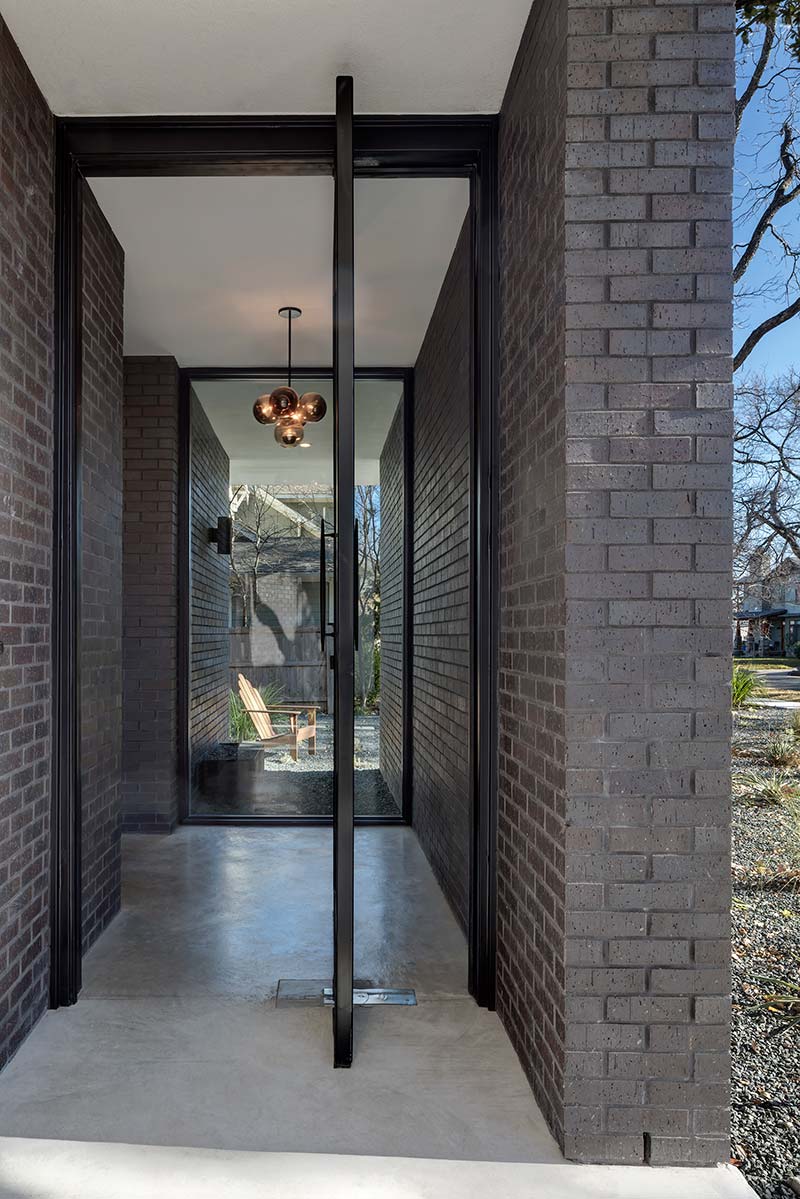 The focal point of the interior is an expansive living and kitchen space that opens completely to a central courtyard. There are few lines that separate the interior environment from a stunning modern yard complete with a patch of mowed grass, a perfectly rectangular swimming pool and one picturesque tree for shade. The lone vertical wing of the home extends out from the circulation core and provides a secondary level of bed and bath spaces. The master remains on the lower floor with only a massive brick intervention separating it from the living areas.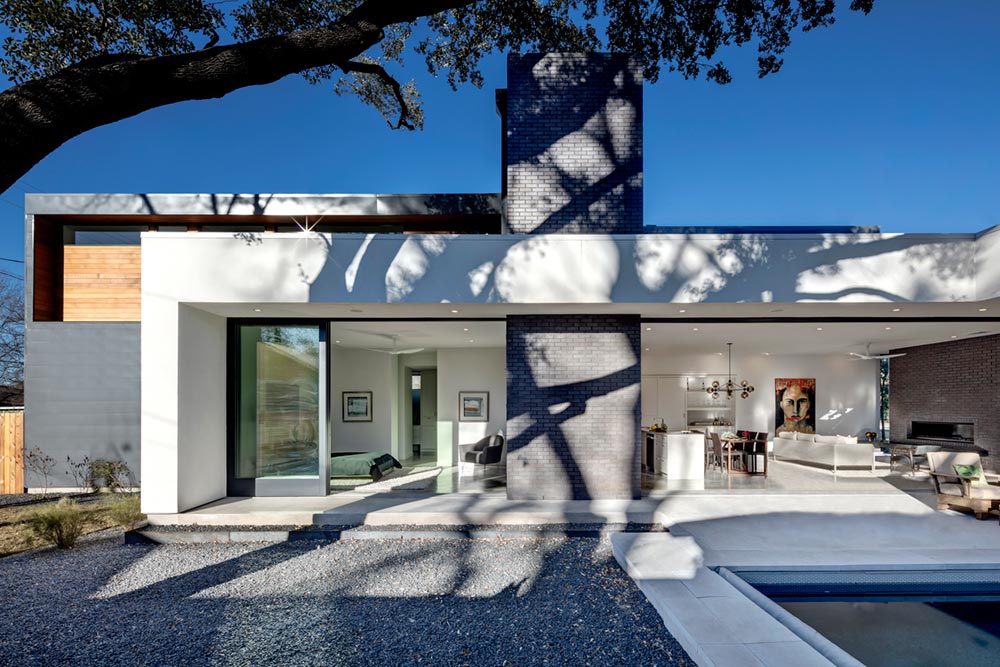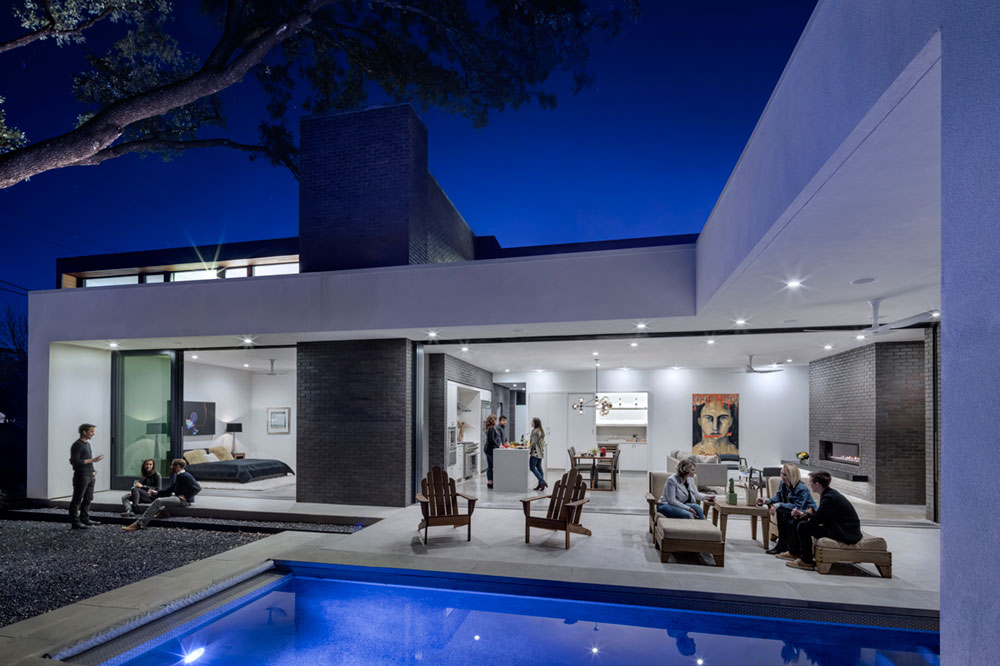 The Main Stay House represents a playful juxtaposition of exposé vs. concealment. The most private of spaces are hidden in plain sight but also just out of view. The architect's understanding of how we perceive spatial procession is on full display, resulting in an experiential dichotomy that spins a thread throughout the design.
Aside from the thematic use of horizontal brick, the material palette is otherwise muted with white walls, grey accents and the occasional wood flourish. It makes the brick feel that much more special, not held back by the lesser flavors but allowed to stand out against a serene backdrop of drywall and stucco.
Not a detail is out of place in the Main Stay House. It is a wondrous piece of suburban architecture that captivates a number of senses on it's way to being a modern homage to a style made famous by Frank Lloyd Wright himself. I dare say he'd approve.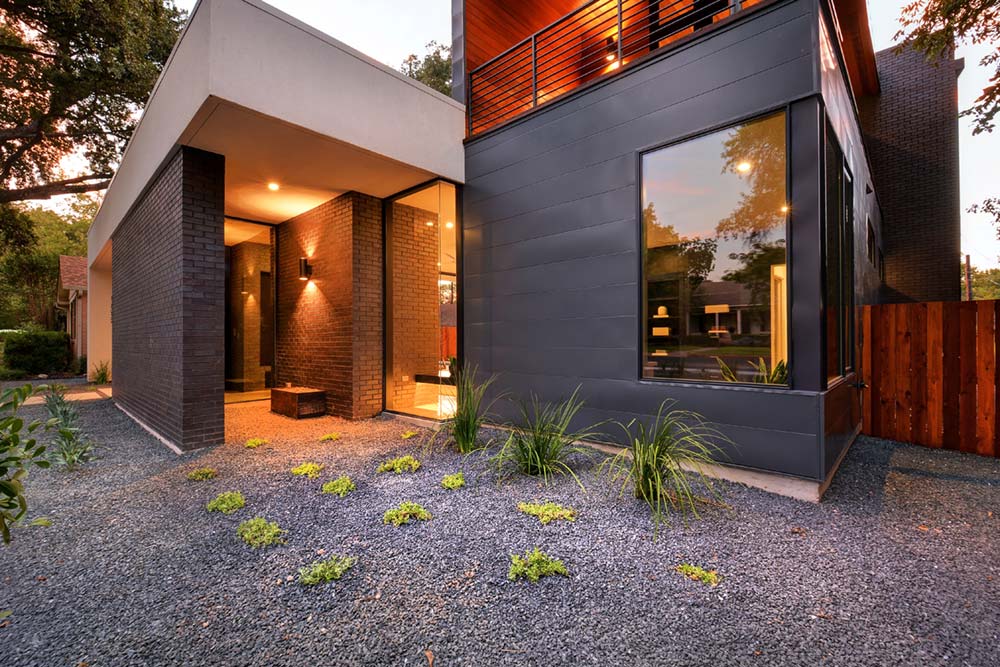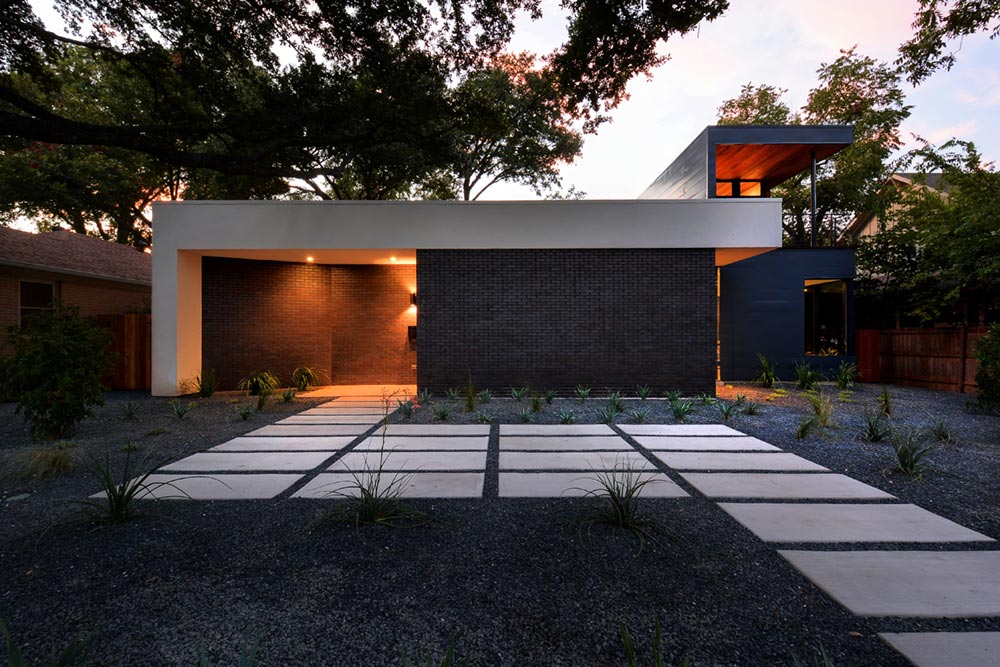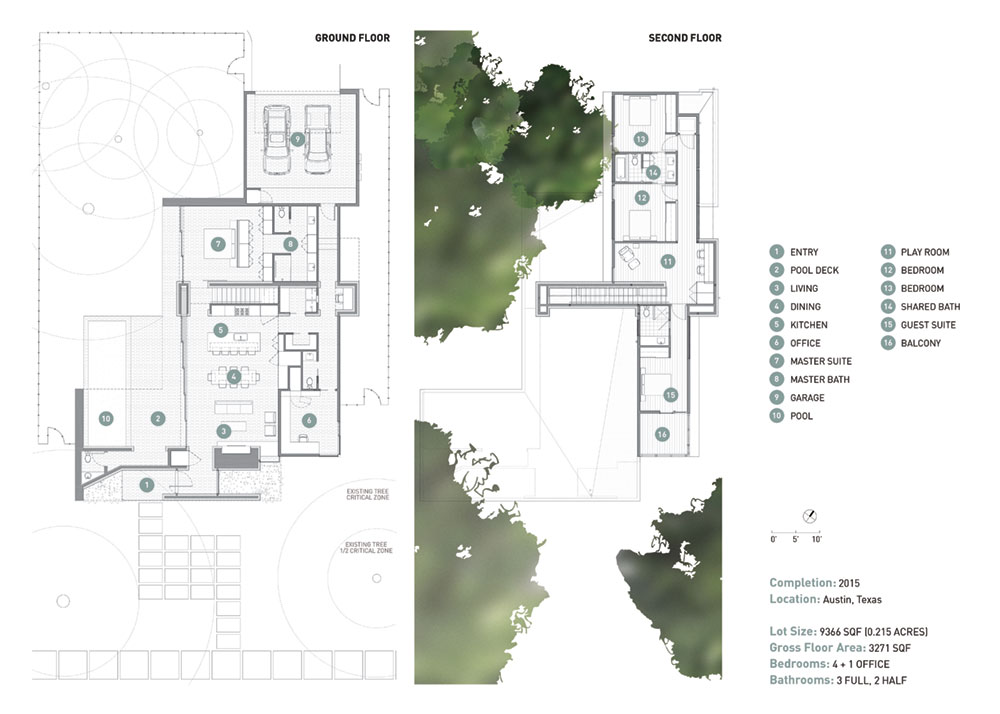 Architects: MF Architecture
Photography: Allison Cartwright (Twist Tours), Charles Davis Smith, Bryant Hill