A modern home fit for a winery. This is the Red Hill Residence – a stunning contemporary masterpiece that rests perfectly and gently on the Red Hill Winery in Victoria, Australia. Finnis Architects designed the home for the owners of the winery after they successfully finished working on the winery itself. The owners were so impressed with their design of the primary winery structure, they enlisted the architects to give them the same treatment for their on-site home.
And just like us, they came away impressed once again.
The home is low to the ground and clad in a rather reserved material palette so as not to detract from the natural beauty of the surrounding vineyards. It's stature is stark, but in texture and material complementary to the greens, reds, and browns of the rows of growing grapes. Long panels of glass are cut into the boomerang shaped floor plan that not only open up the living spaces to spectacular views, but reflects the scenery from the outside.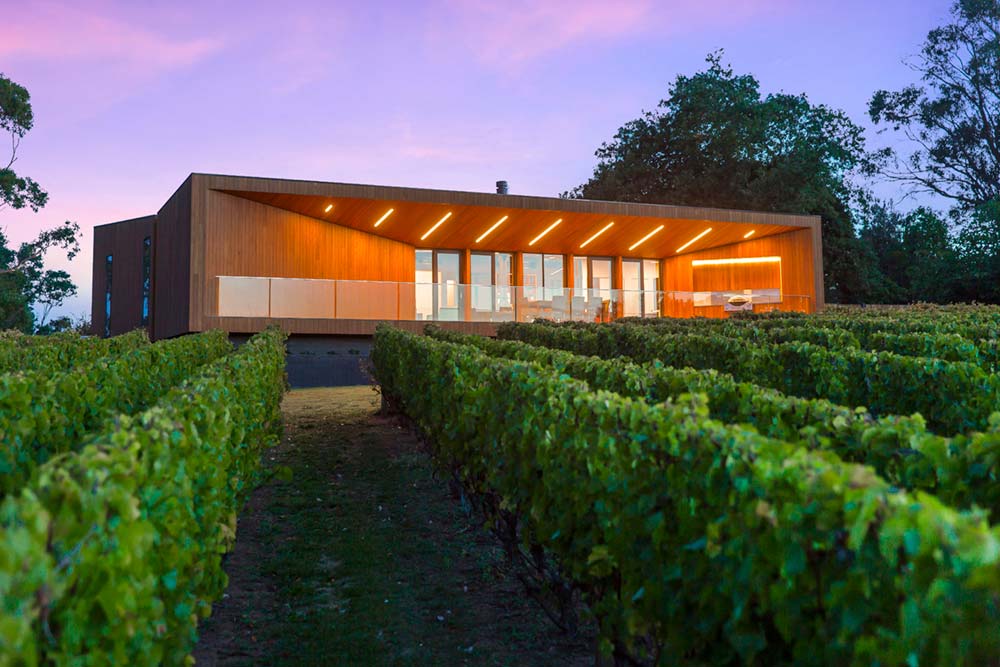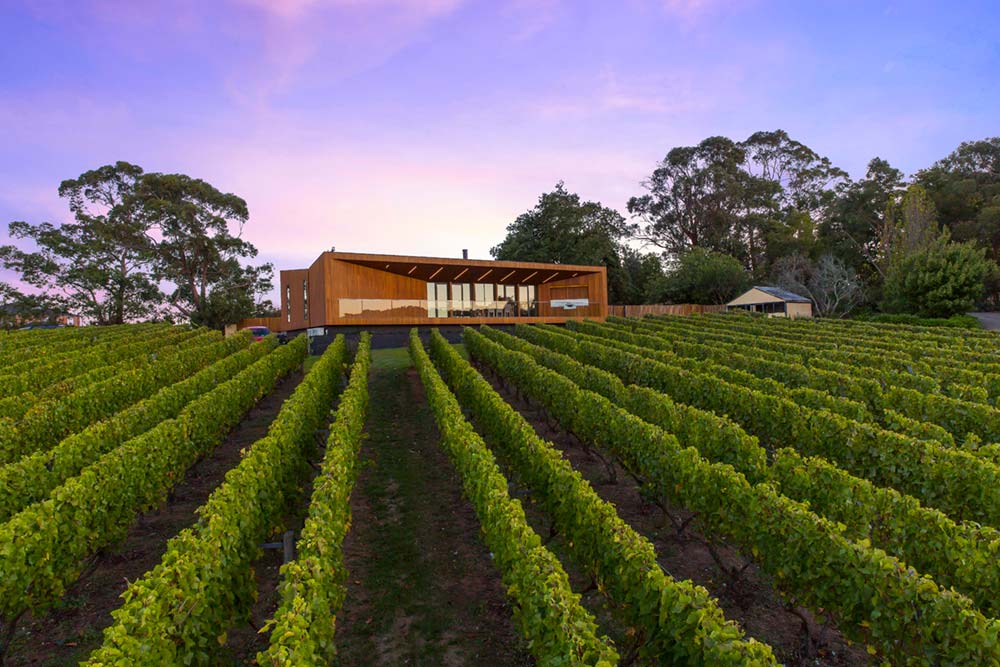 The entry faces away from the main cluster of vineyards, and features a dark metal clad volume that differentiates itself from the primary mass of the rest of the home. It establishes a beacon for people to find their way to as they fight the distractions provided by the majestic countryside. The spaces flow together nicely on the interior, always pointing out towards the winery. Much of the walls and ceilings are clad in a wood slat finish, which gives the interiors an inherent sense of warmth.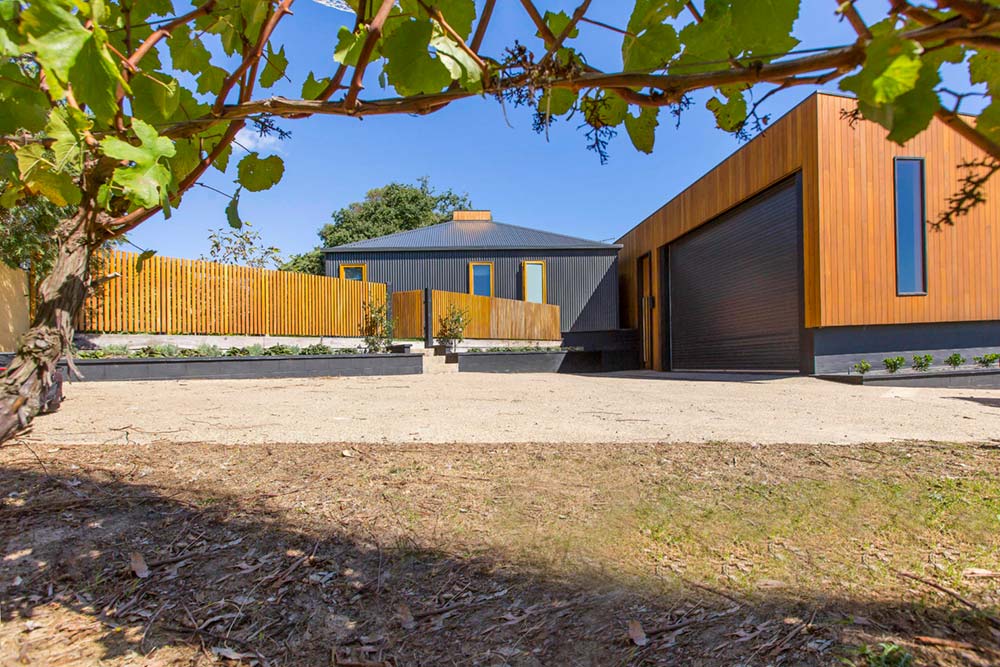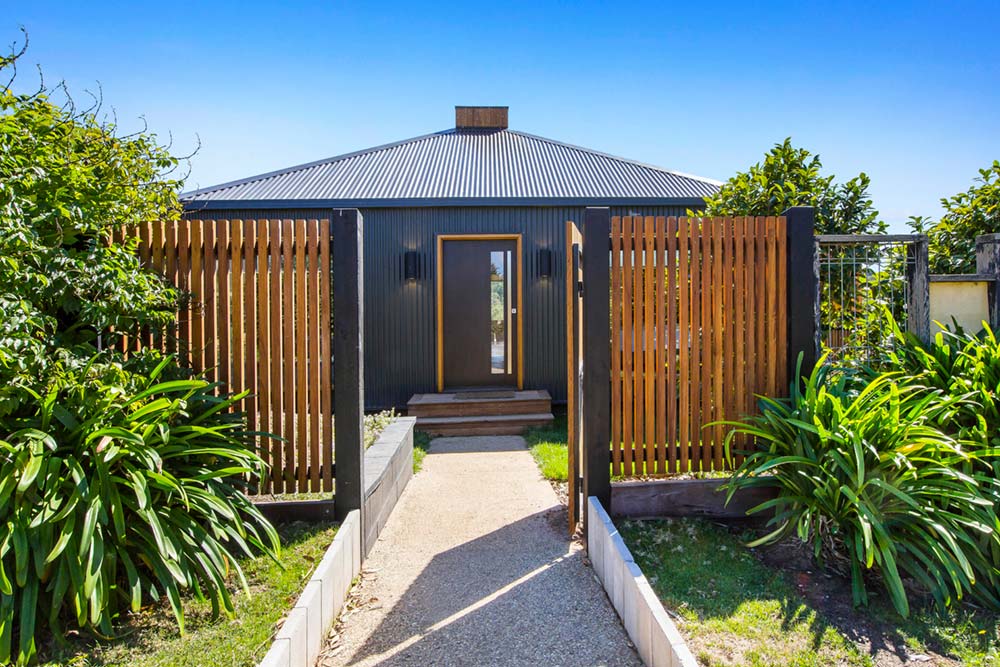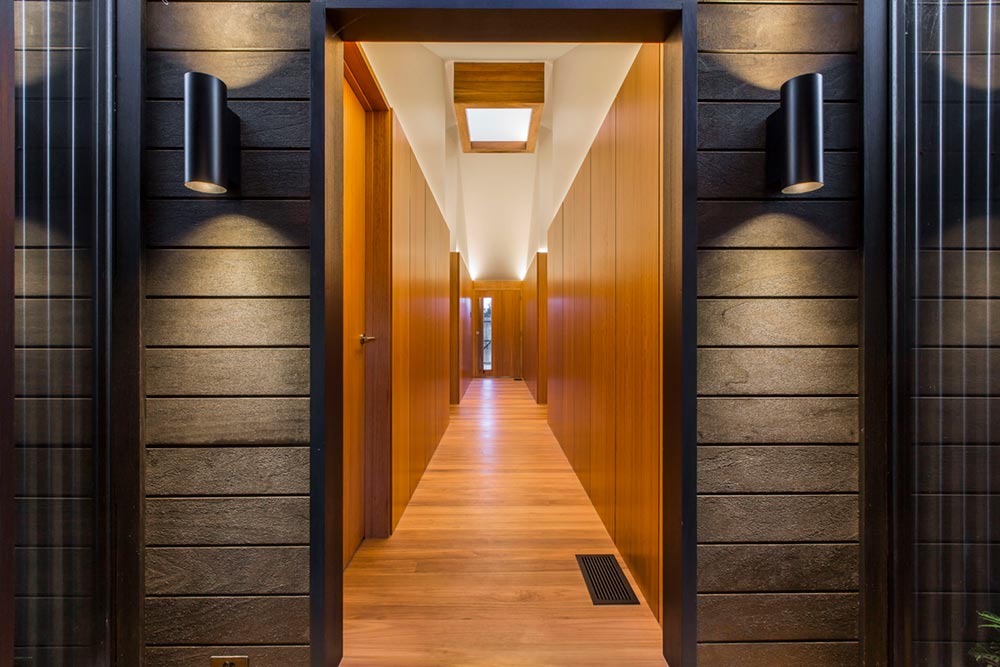 But, the best part about the Red Hill Residence can't be enjoyed untill the home further transitions and matures. Over time, the exterior wood cladding will fade and patina, with each year blending it more and more with the vineyard. This is the intent. It is a home that, much like a fine wine, only gets better with age.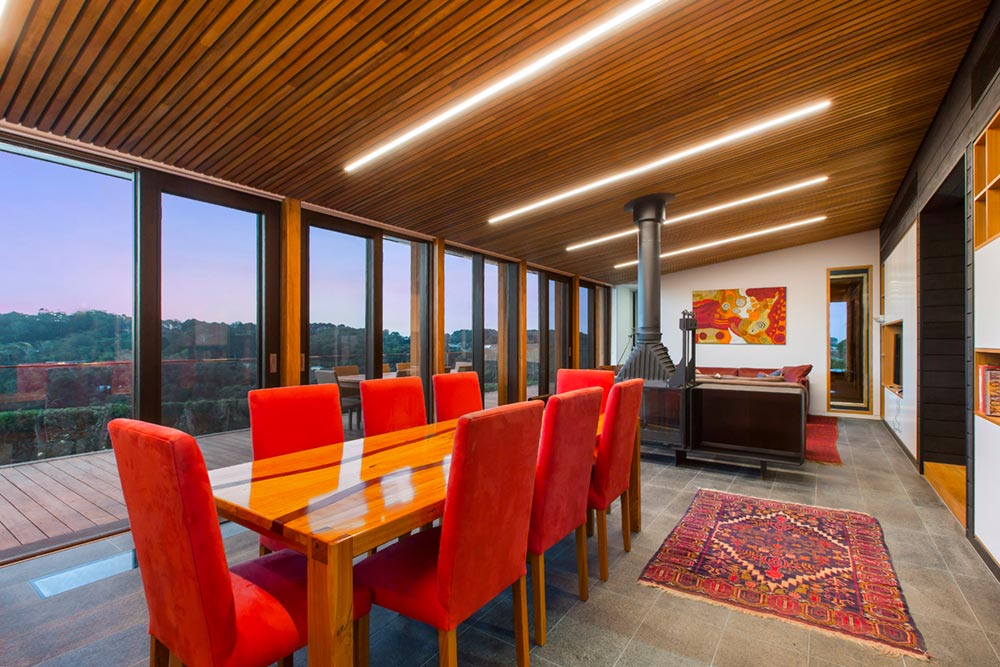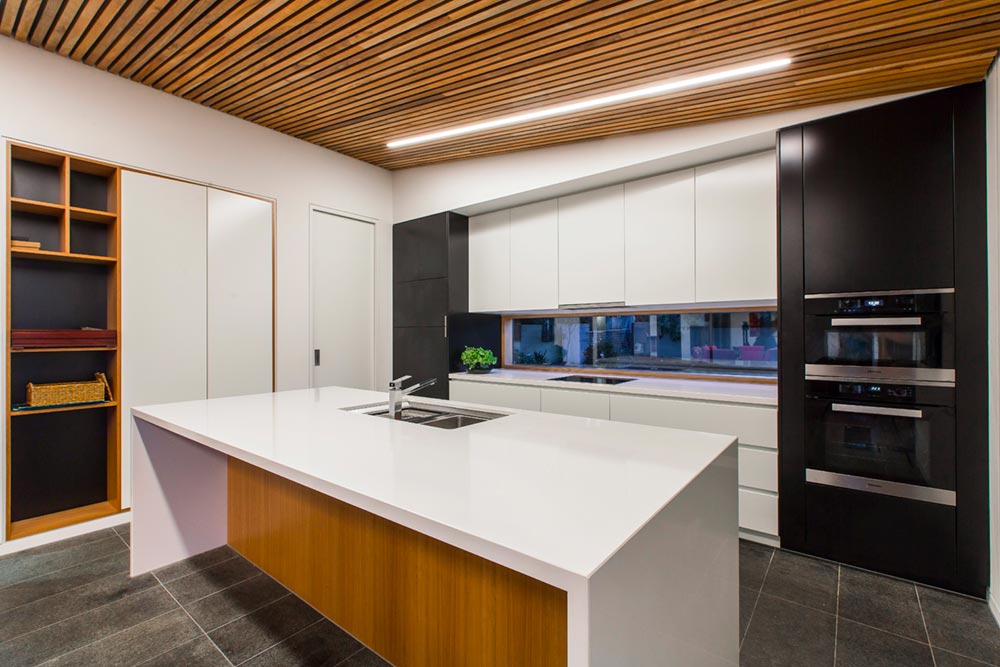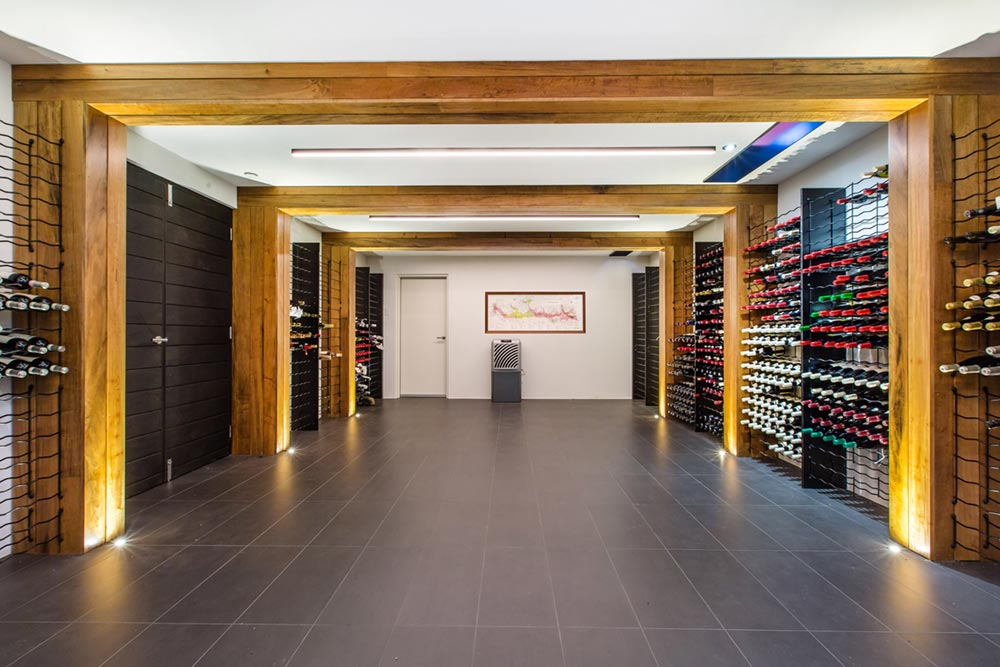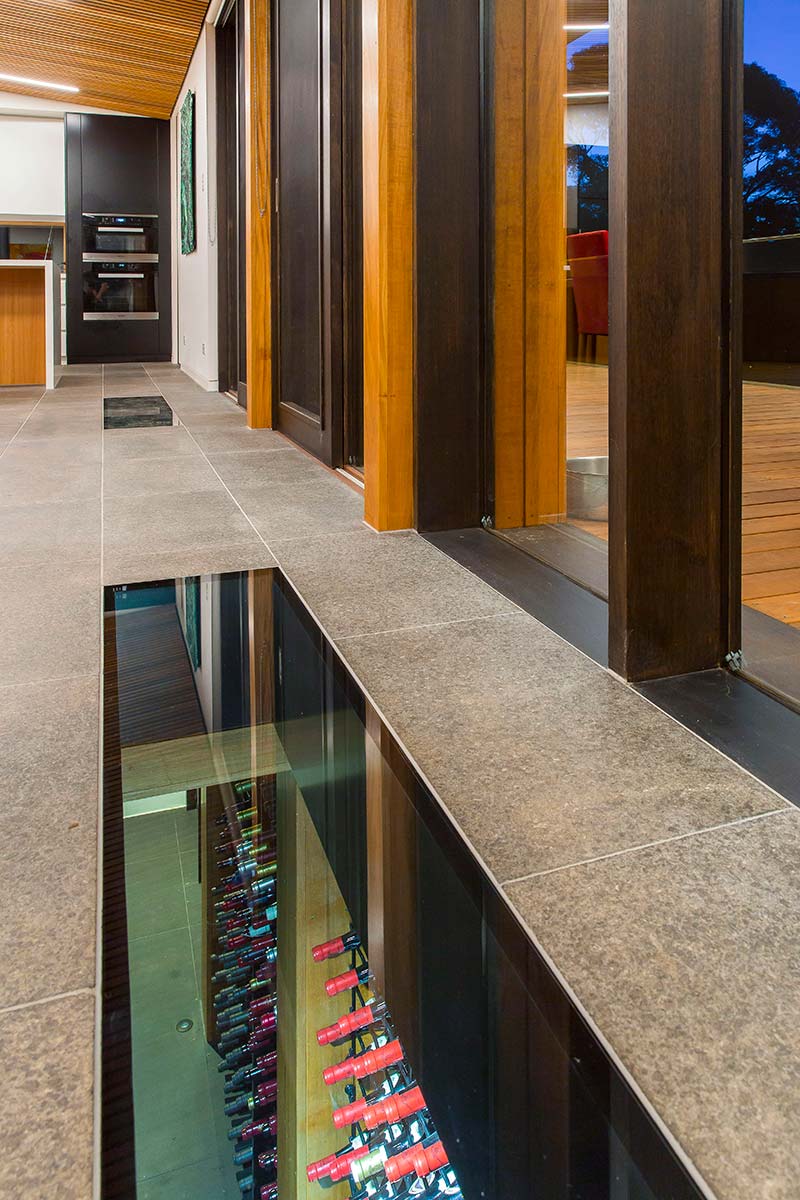 Architects: Finnis Architects
Photography: Les Hams