The Newberg residence skips softly over a serene pond in the middle of a quiet forest in Oregon. It's connection to nature isn't simply visual – it's deeply rooted in the conceptual force that allowed Cutler Anderson Architects to bring this vision to life. The client wanted his home to reflect the emotional connection he's always had to the living world. The home's modest stature, in all it's spindly glory, reinforces this symbiosis while standing on its own as a remarkable achievement in residential architecture.
The project consists of two structures: a 1,440 square foot main house spread over a single story, and a 550 square foot guest house that fits snugly next to the primary attraction.
The adjacent pond is the architects foremost inspiration. Its surface is smooth as glass, reflected elegantly in the carefully composed glazing panels that emerge at the pond's bank. A few wispy reeds anchor the homes rear-facing facade, while towering evergreens jut behind, up and around both interlocking structures on the otherwise overgrown site.
Wood and glass were the only material expressions needed, and they act to create a literal echo of the surrounding landscape that you'd have to be blind to miss. The entry side of the home is more private, reserving the expansive views for the public spaces that face the pond. An exposed joist ceiling extends the interiors out towards the water, further cementing the inherent relationship to nature. Interior materials don't take away from this sensation, rather compliment with accents of wood and steel.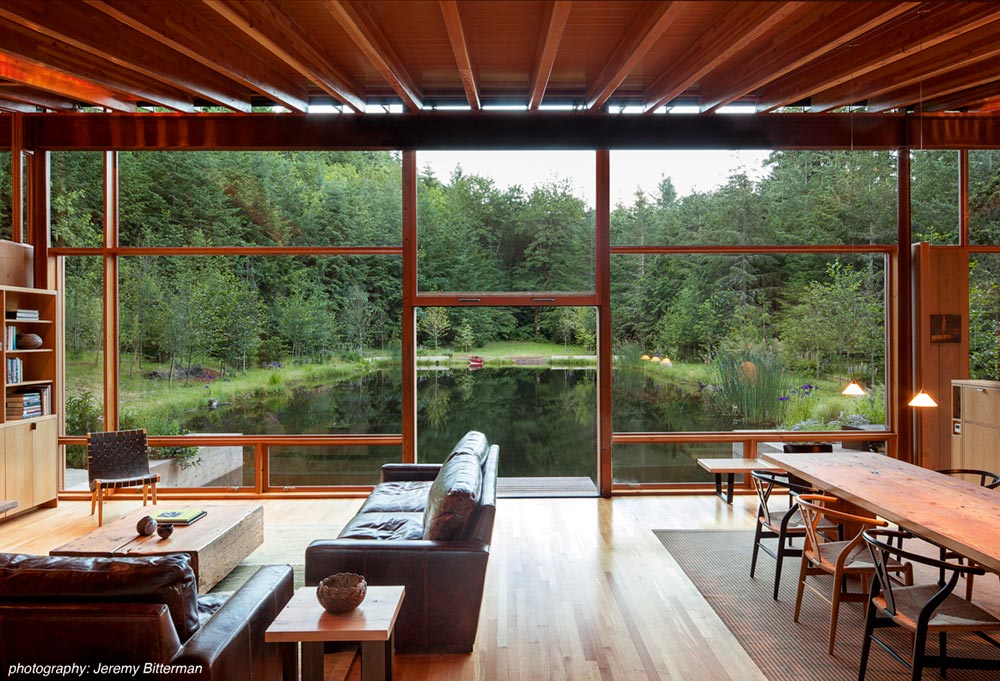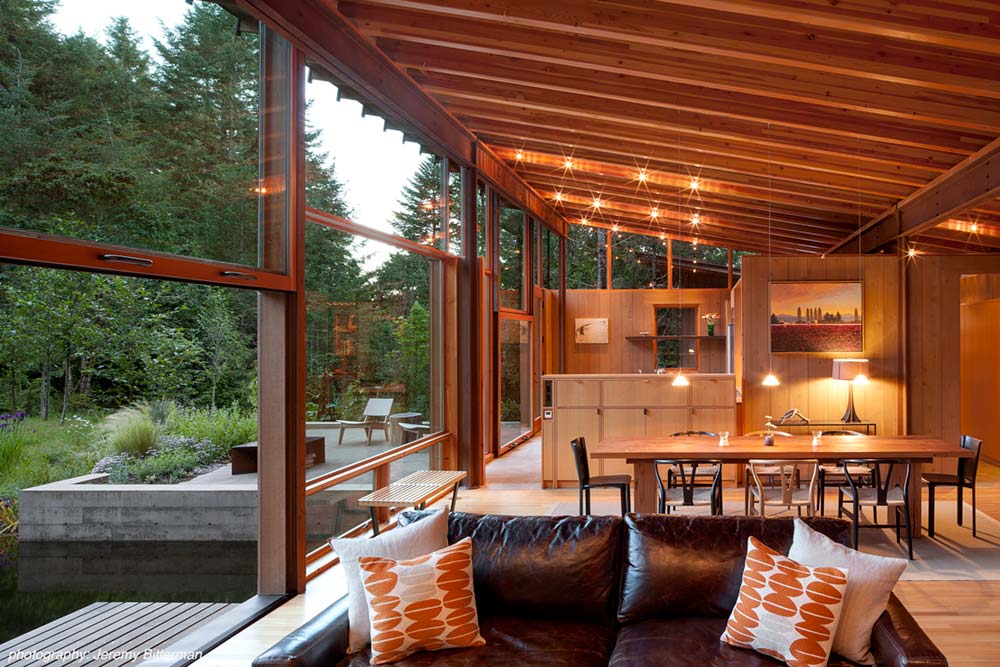 The interior focal point is the open-concept living space, which consists of a contemporary kitchen and dining area. The soft concrete floors act to contrast the redness in the wood, but also pick up on tones of local stone that can be found throughout the site.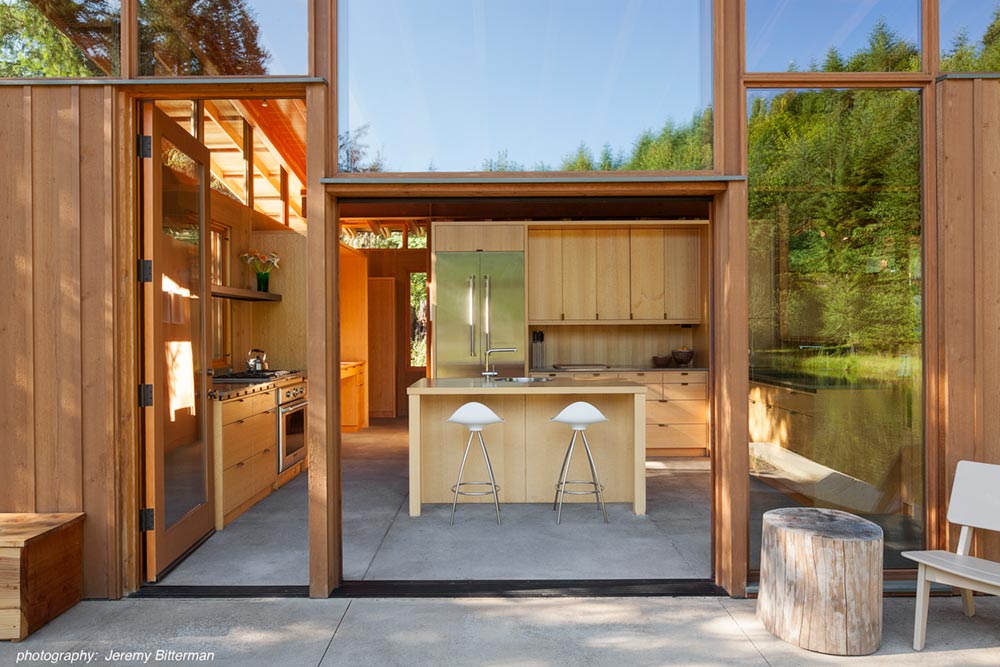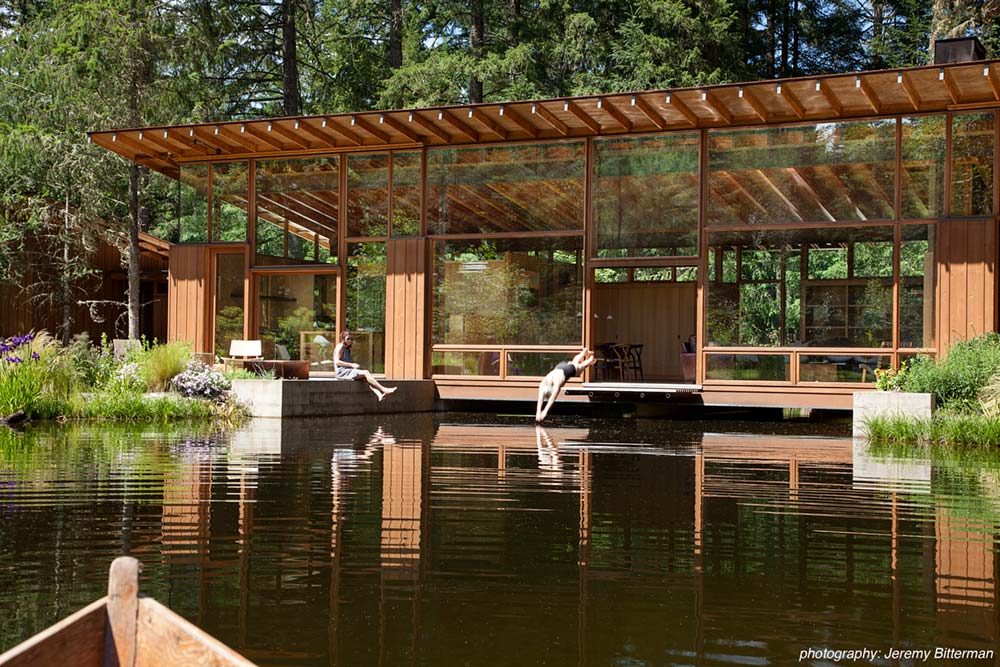 This home could be anywhere in the world and be considered a beautiful architectural creation. But it isn't anywhere, it's placed perfectly exactly where it should be placed. An architect's greatest responsibility is to the found context with which to nurture an idea from concept to reality, and Cutler Anderson has done just that.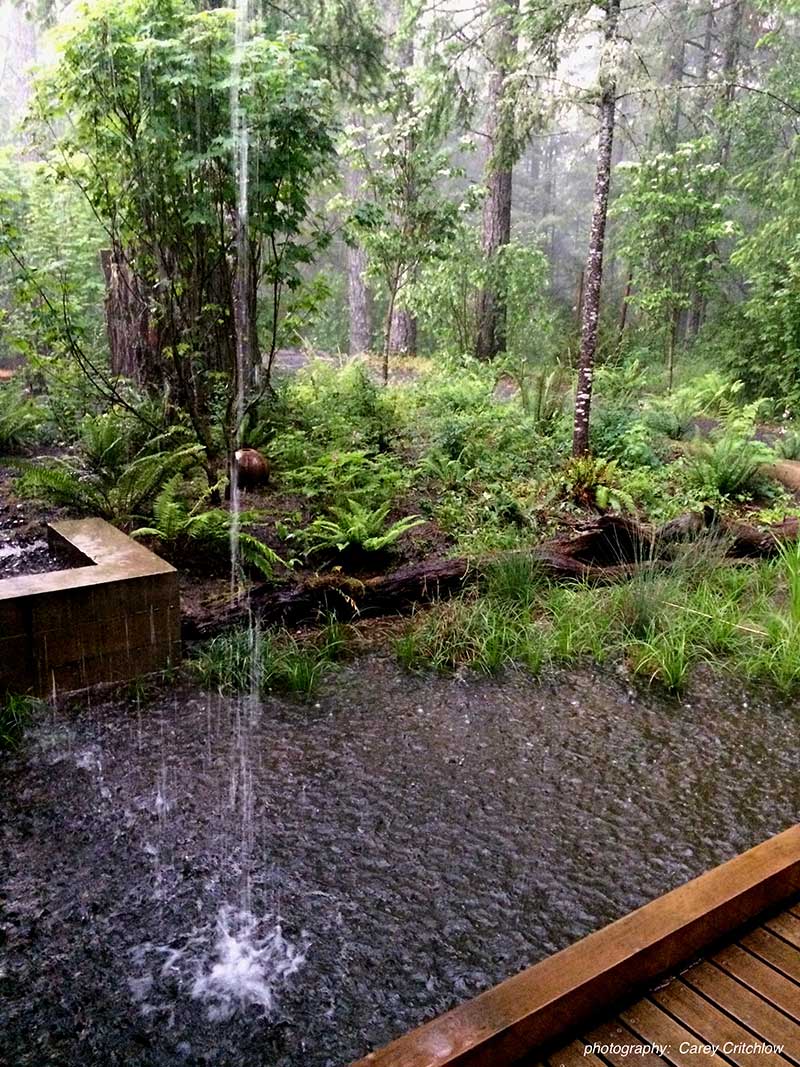 Awarded an American Institute of Architects 2016 Housing Award for excellence in housing design.
Architects: Cutler Anderson Architects
Photography: Jeremy Bitterman
Courtesy of The American Institute of Architects (AIA)