If legendary modernist architect Ludwig Mies Van Der Rohe ever had his body reanimated and moved into a roadside home near the city of Hobart, Tasmania, it would probably be the Highway House. Designed by architecture firm Room11, the single story home boasts a modest rectangular frame that appears gently hung from the clouds as it hovers over a daunting ravine below. The simplicity in its execution harkens back to a time when "less is more" went beyond trite cliche and actually held artistic meaning. The beauty of the Highway House lies in it's simplicity, giving credence to the mantra of a time too often ignored in today's residential design.
At first glance the home appears intent on defying gravity as it sits uncomfortably on a series of lightweight steel columns. The backside of the home is anchored back to the hillside in a way that preserves both the natural landscape below and the impressive views beyond. Each primary living space is angled out over the valley, providing the interiors with plenty of natural light and air.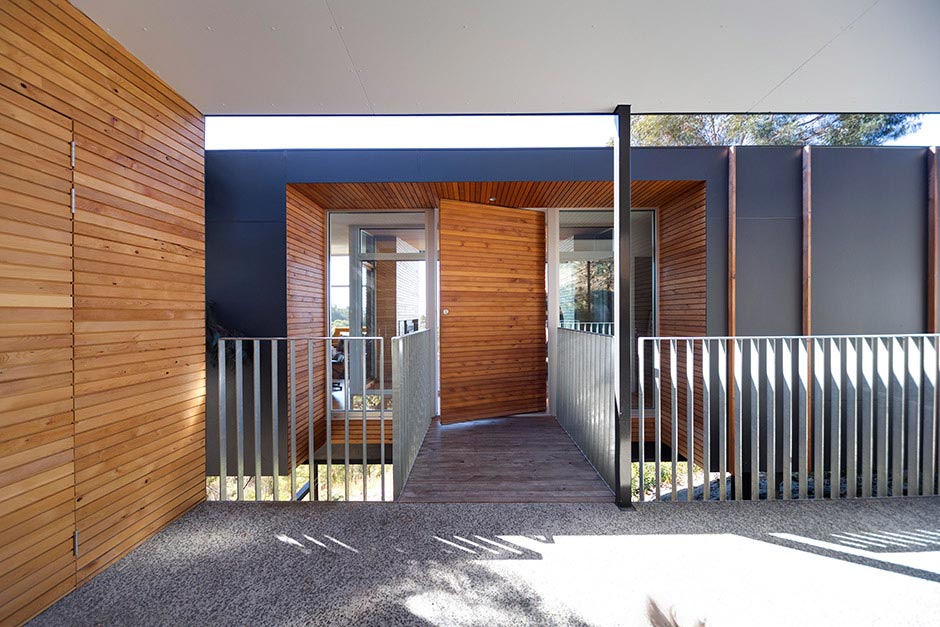 The private spaces hide back into the hillside and are separated with an exterior walkway that bridges over the cascading fauna below. This stark separation between public and private is nothing new to home design, but it makes sense here not only in function, but in site organization as well. Even though the bedrooms are more hidden, they still give enough of a view to make them part of a cohesive whole that's reinforced by consistency in material and scale.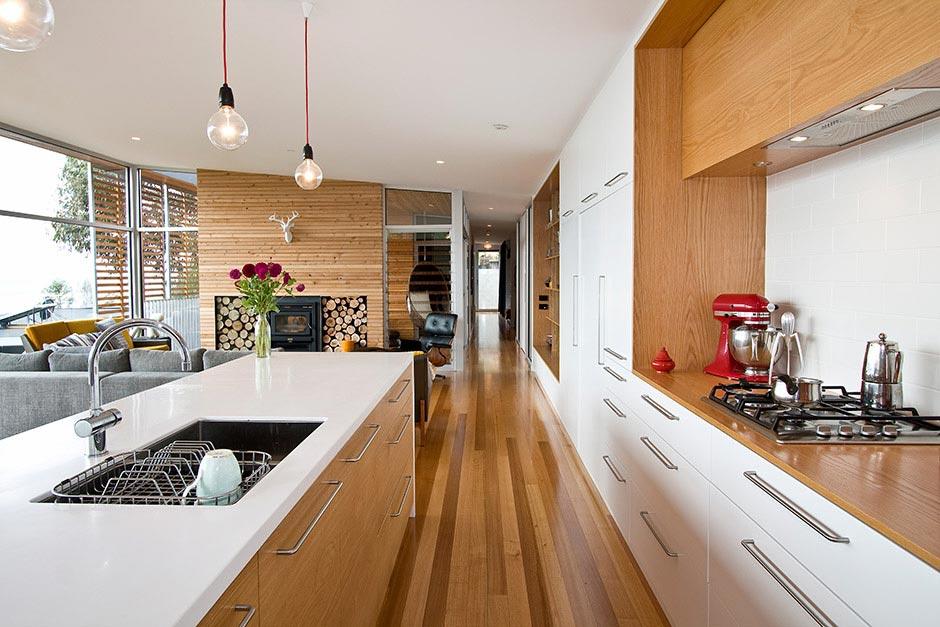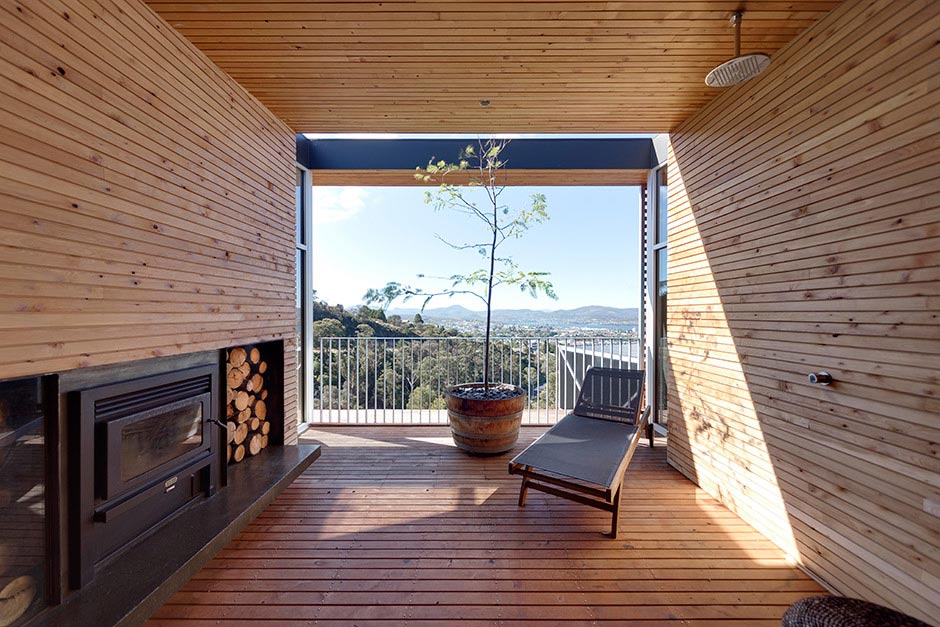 Much of the interior is finished with horizontal wood slat siding, connecting the spaces to the landscape beyond while adding a bit of architectural warmth to the otherwise sterile formal volumes. There is a clear organization and hierarchy of space being played with by abrupt changes in texture and color. The clean, reflective glass sits adjacent to walls wrapped in grainy wood, interrupted only by expansive views framed in brushed aluminum mullions. The result is a well-composed collage of soft and harsh, smooth and rough, man-made and natural.
The Highway House is an architect's love note to one of the most important design movements in history – a modern take on modernity, if you will. Take a thourough step into each carefully crafted corner and you'll quickly realize that less truly is more.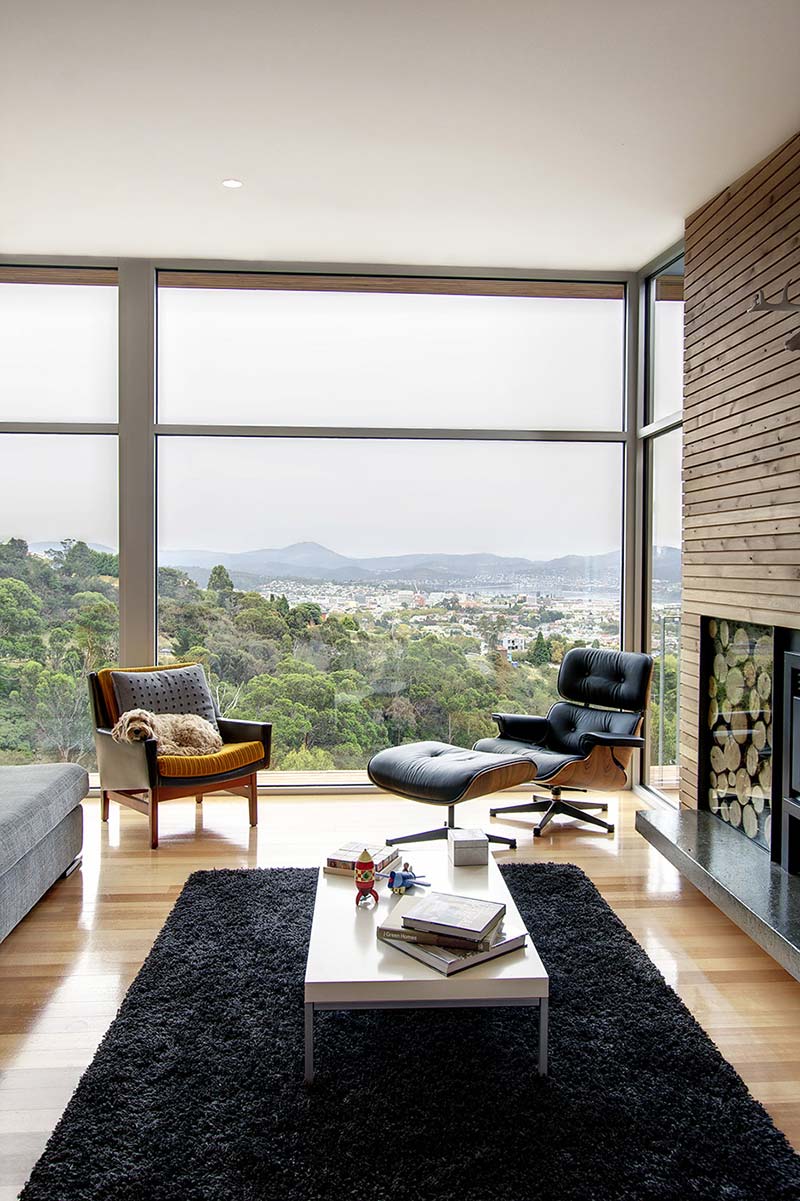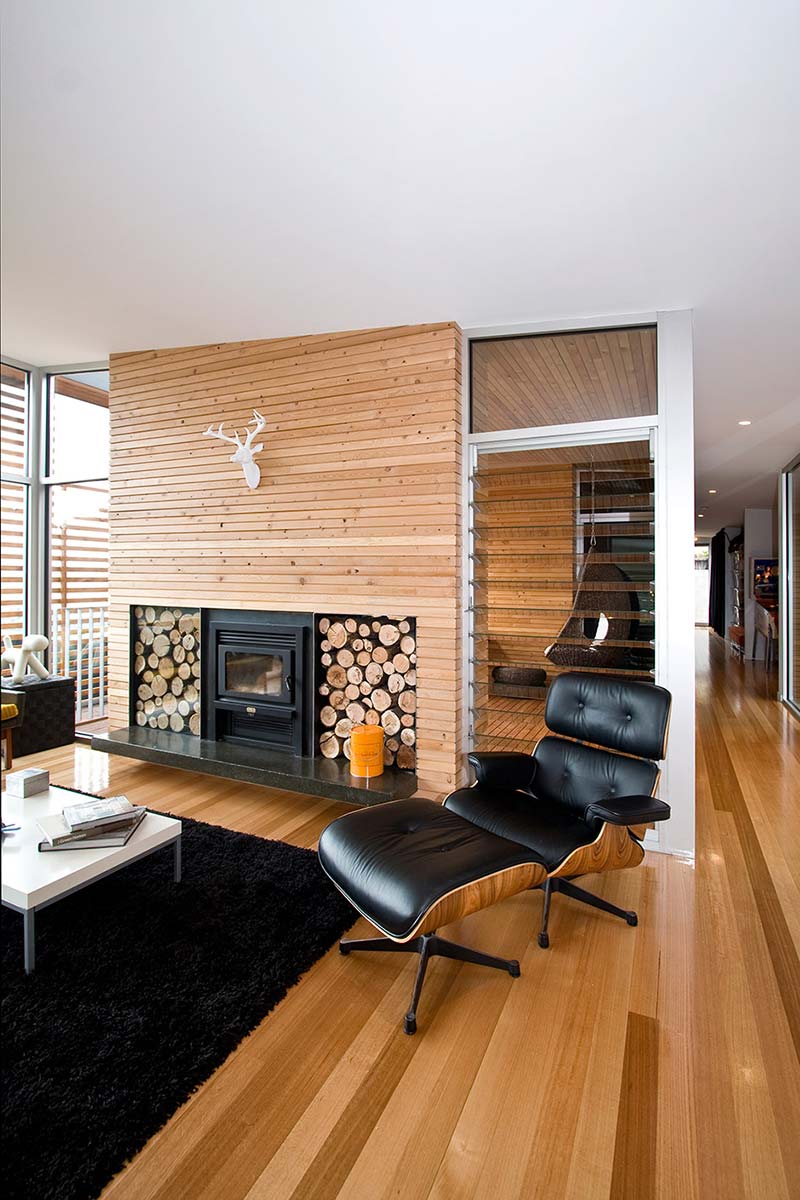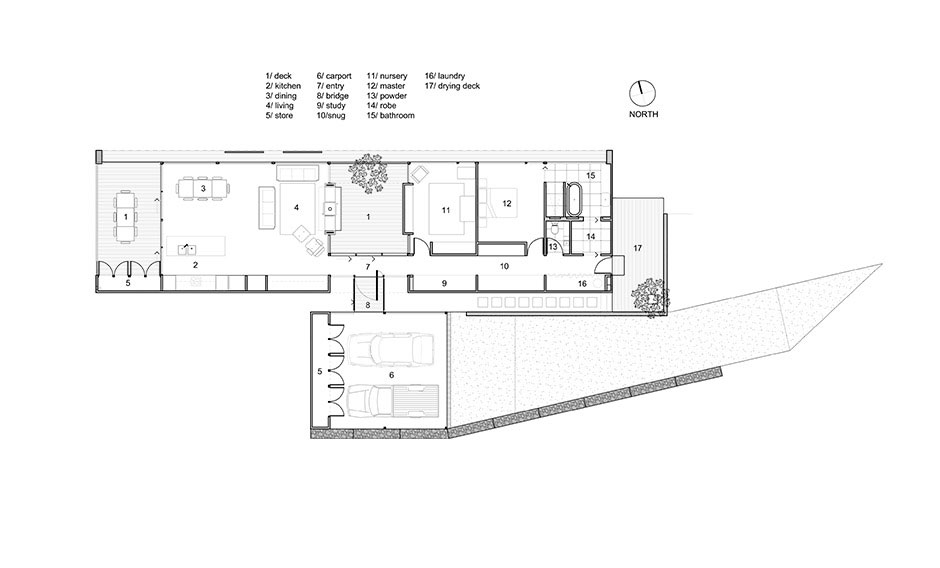 Architects: Nathan Crump / room11
Photography: Jasmin Latona, Ben Hosking