The Bracketed Space House by Matt Fajkus Architecture is what your dream home looks like. I don't even know you, but this much I know is true. It presents clean, contemporary design sensibilities, a perfectly conceived sense of spatial balance, and an awareness of view, site, and place that makes you feel as if you've been plucked out of real life and placed on the set of a Ryan Gosling movie. Dream home, indeed.
The home consists of several interlocking volumes that wrap around, cascade down, and linger over the falling hillside. Two of these volumes are 'bracketed' around a rear courtyard that looks out towards the vista below. It contains a patch of manicured grass, a sunken patio, and a geometric swimming pool that extends the functioning program from the interior spaces. The home boasts tall ceilings and expansive panes of open glass, while simultaneously maintaining a low profile as it tucks neatly into the dry Texas landscape.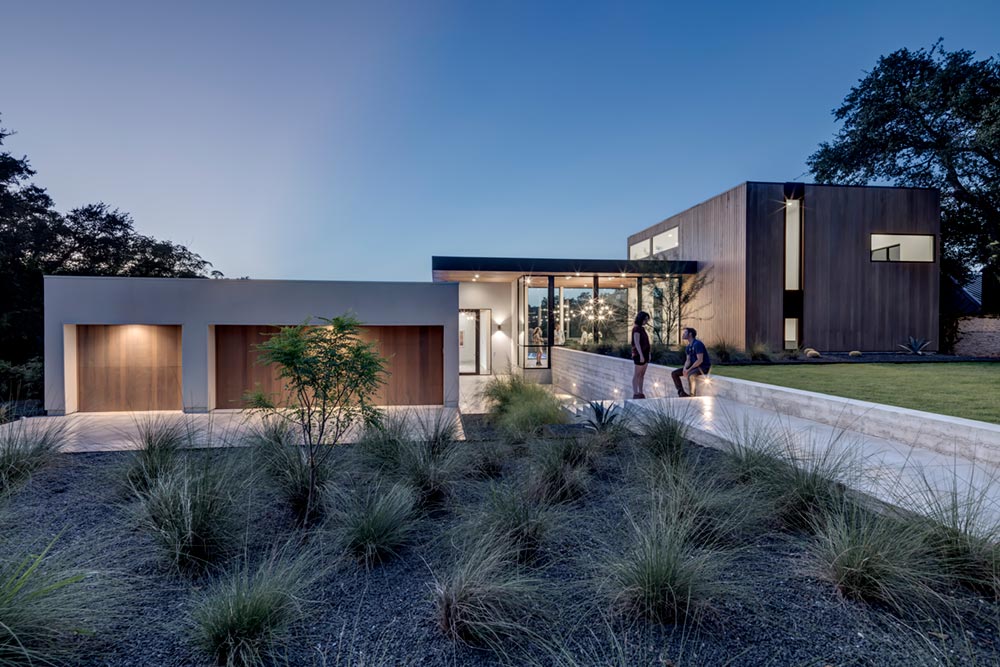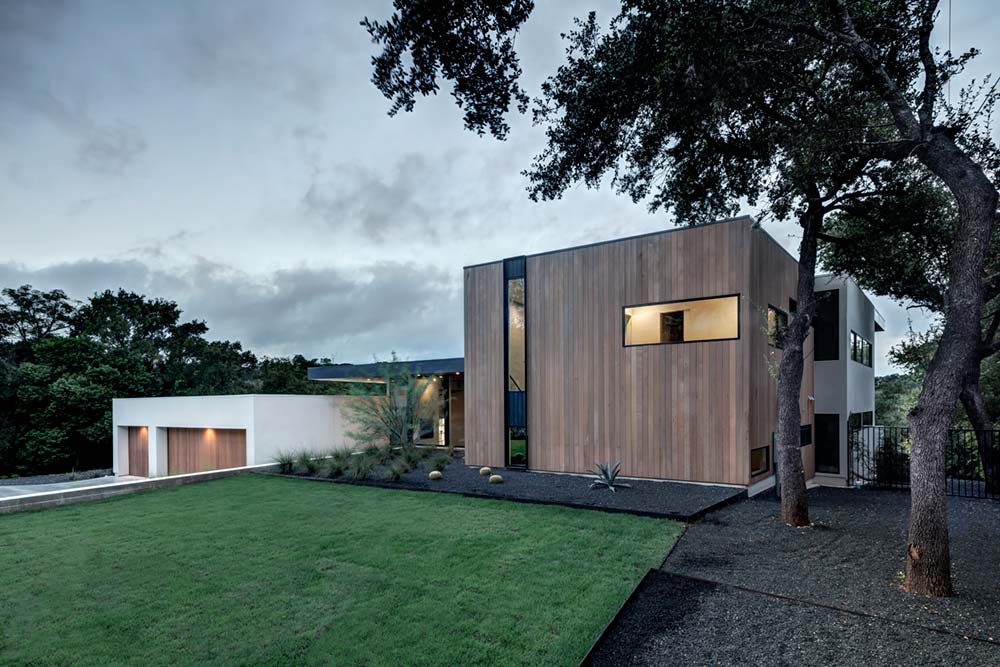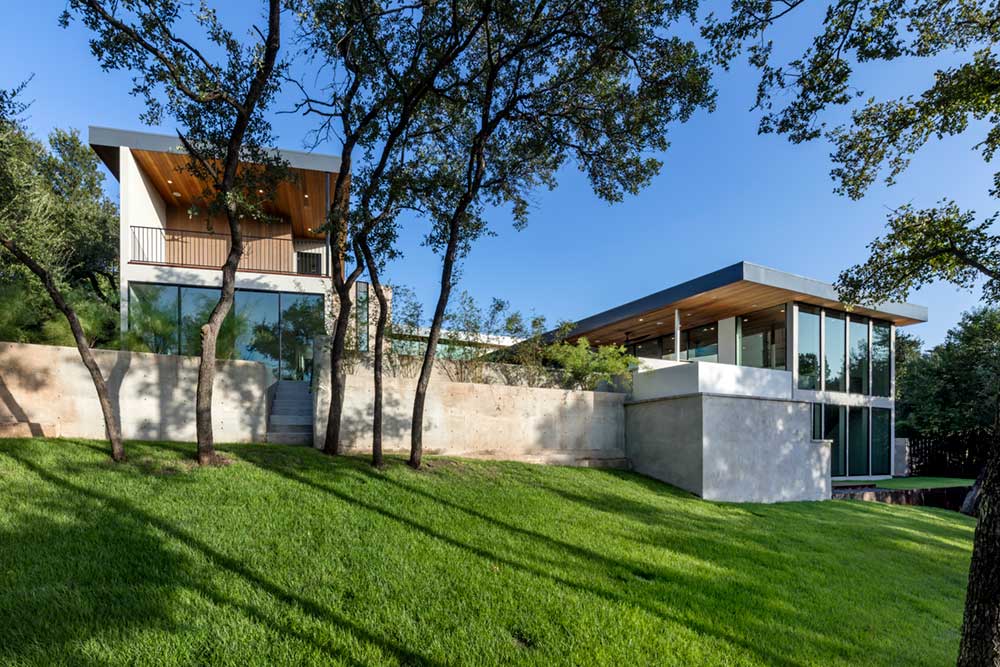 A series of terraced gardens spill off the rear courtyard and seamlessly melt into the ground. This feeling of falling happens throughout the architecture, as roof lines overlap and cross in congruent harmony with the natural topography of the land. It's as if the structure is locked in an infinite dance perpetuated by the soft breeze and ever-changing quality of light. If it's abundance, indulgence, and elegance you're after, you'll find it here.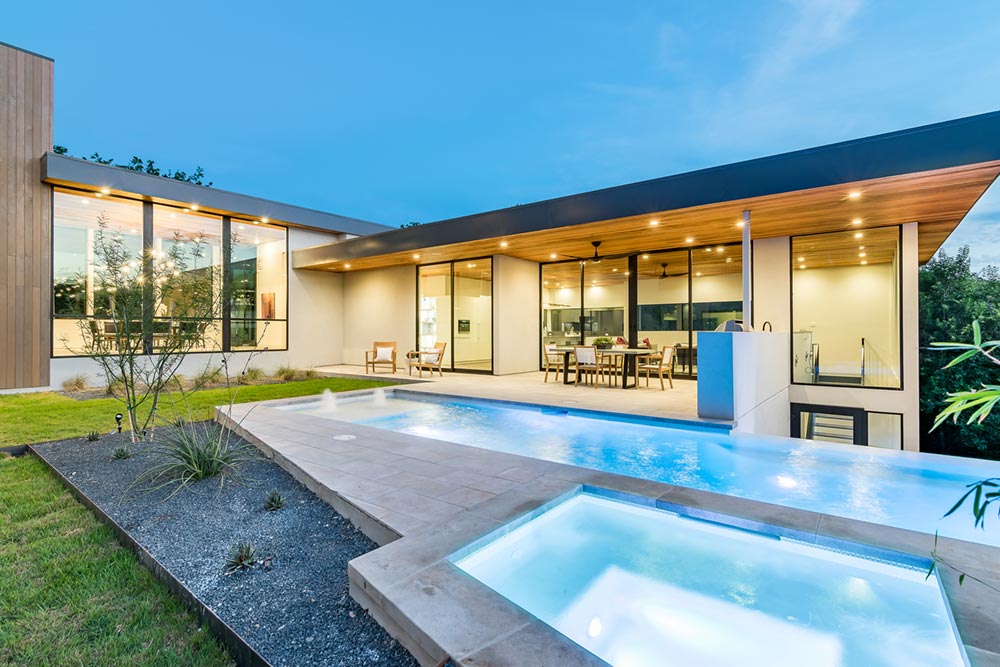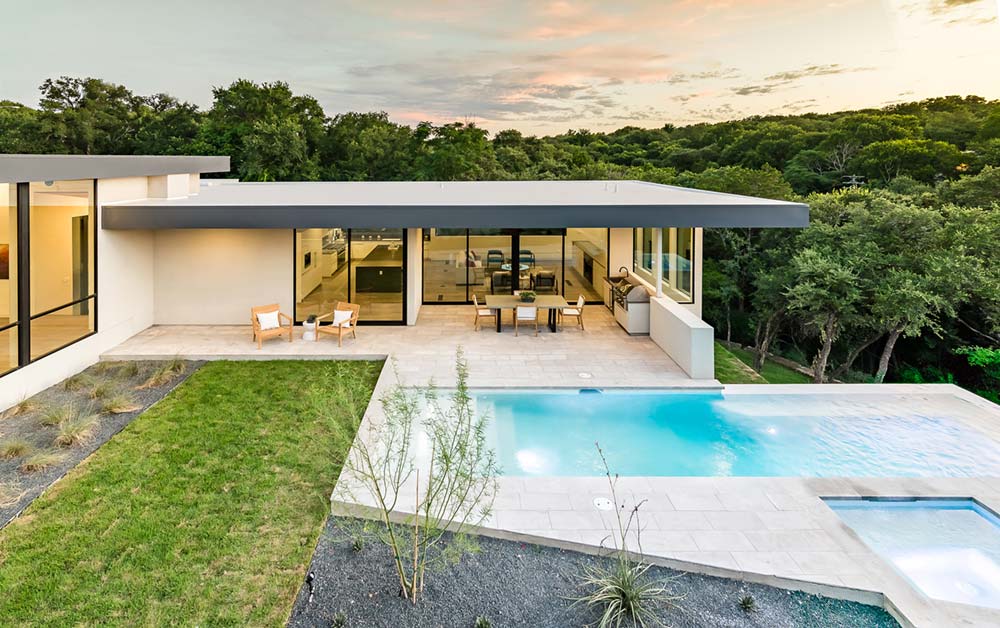 Interior materials are light and varied, giving a each functional space it's own unique grasp for the user's attention. The kitchen is the focal point, providing the interior with an anchor where all other spaces are tethered. It has an unobstructed view of the valley floor, and a direct line of sight to the activity that undoubtedly swarms the patio/pool area. Spaces are connected by path, view, and a cohesive material experience that allows for a blending of space, light and air.
MF Architecture has designed a comfort zone – a home with anything and everything an owner could ask for. It's perfect for parties, potlucks, and peerless architectural journeys into lavish delights. A spectacular view is never more than a head turn away, giving this modern mansion the soul it might not otherwise enjoy.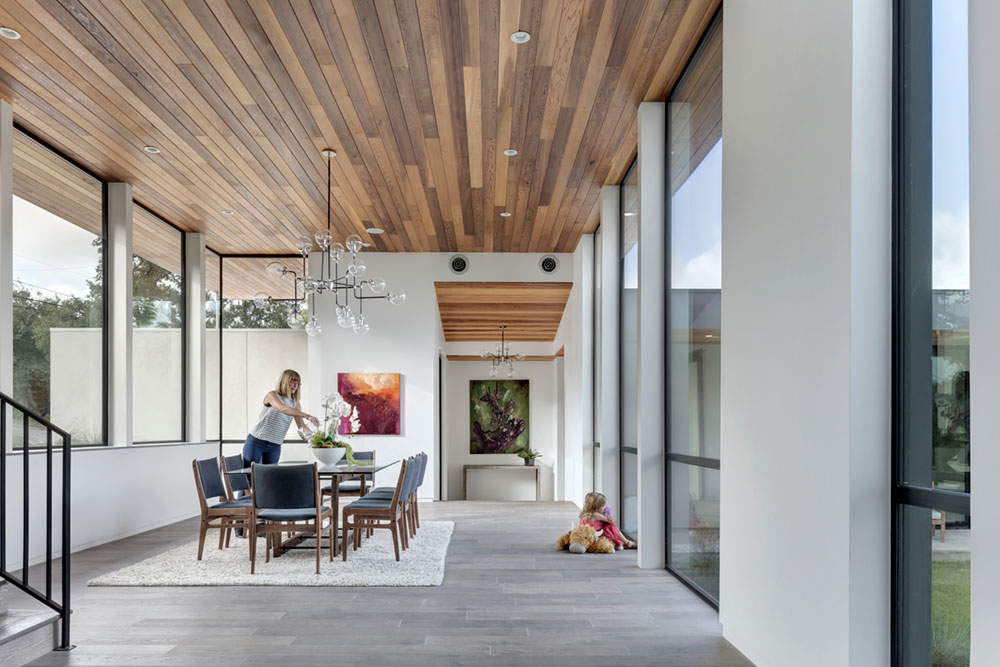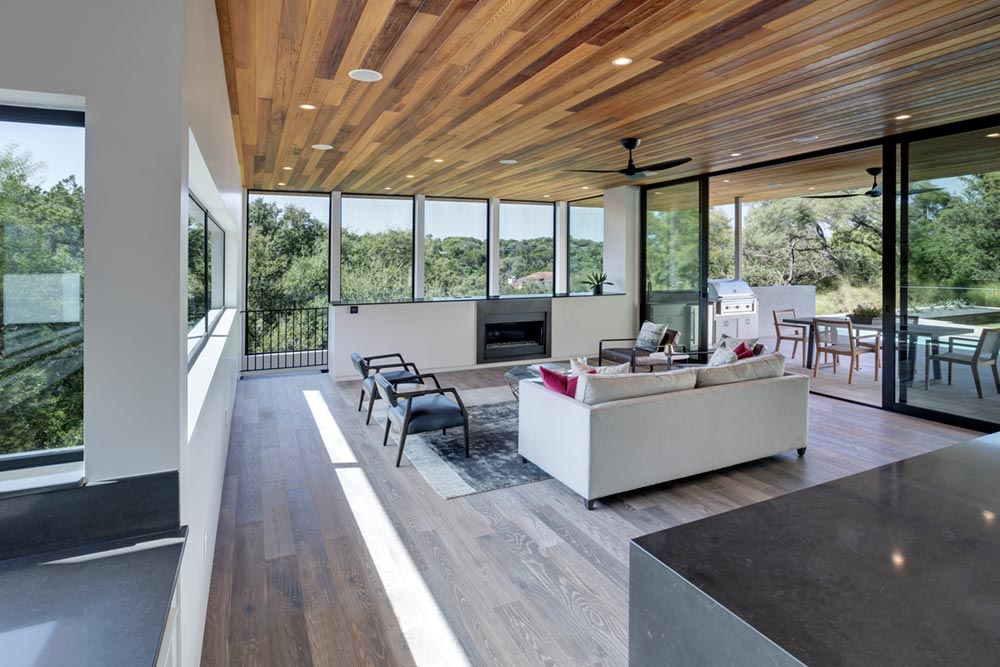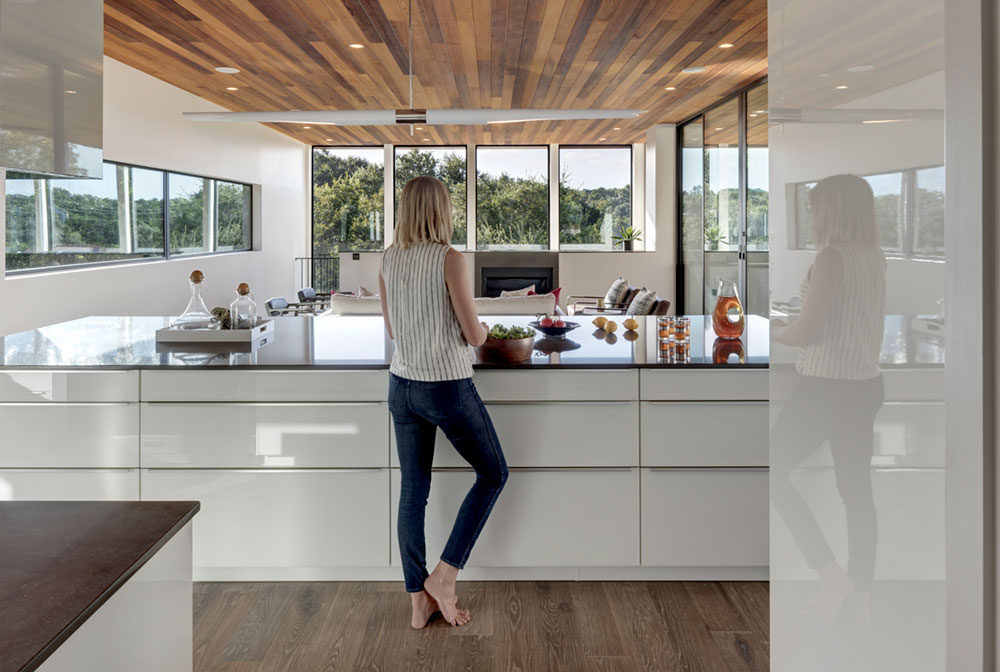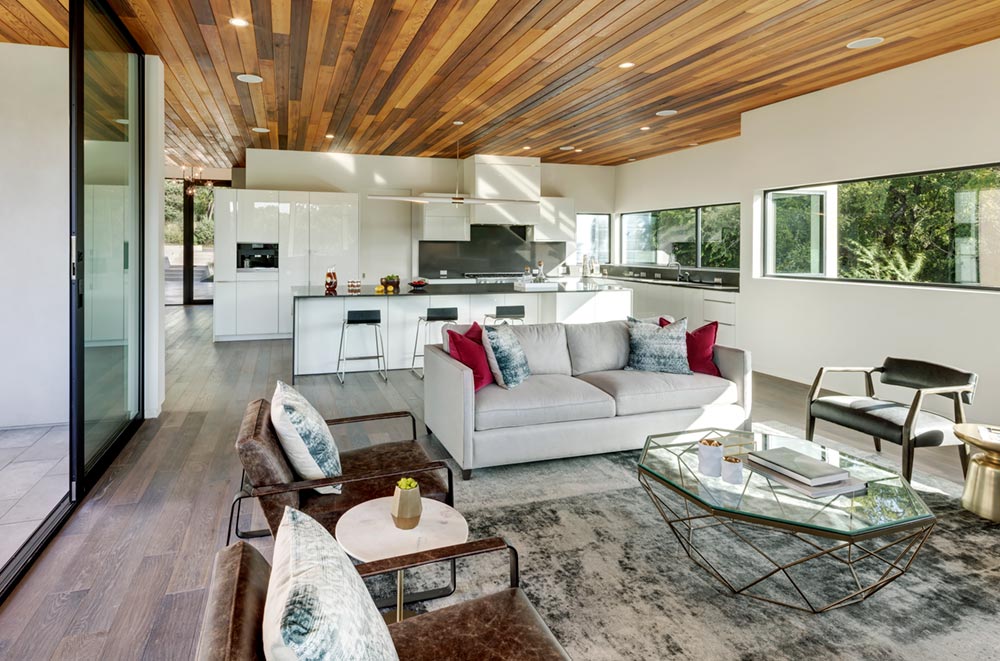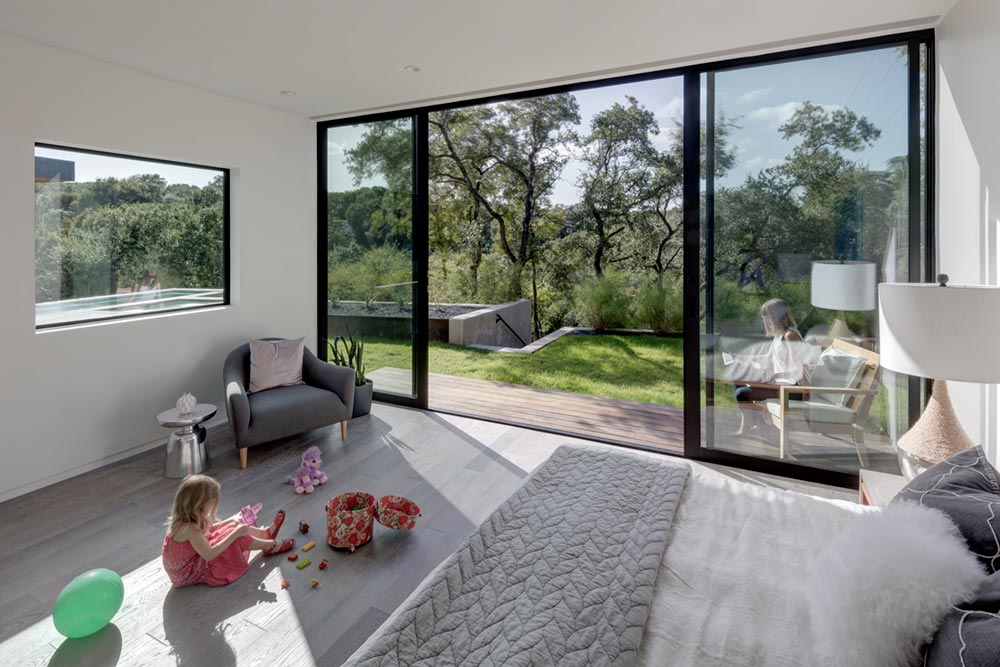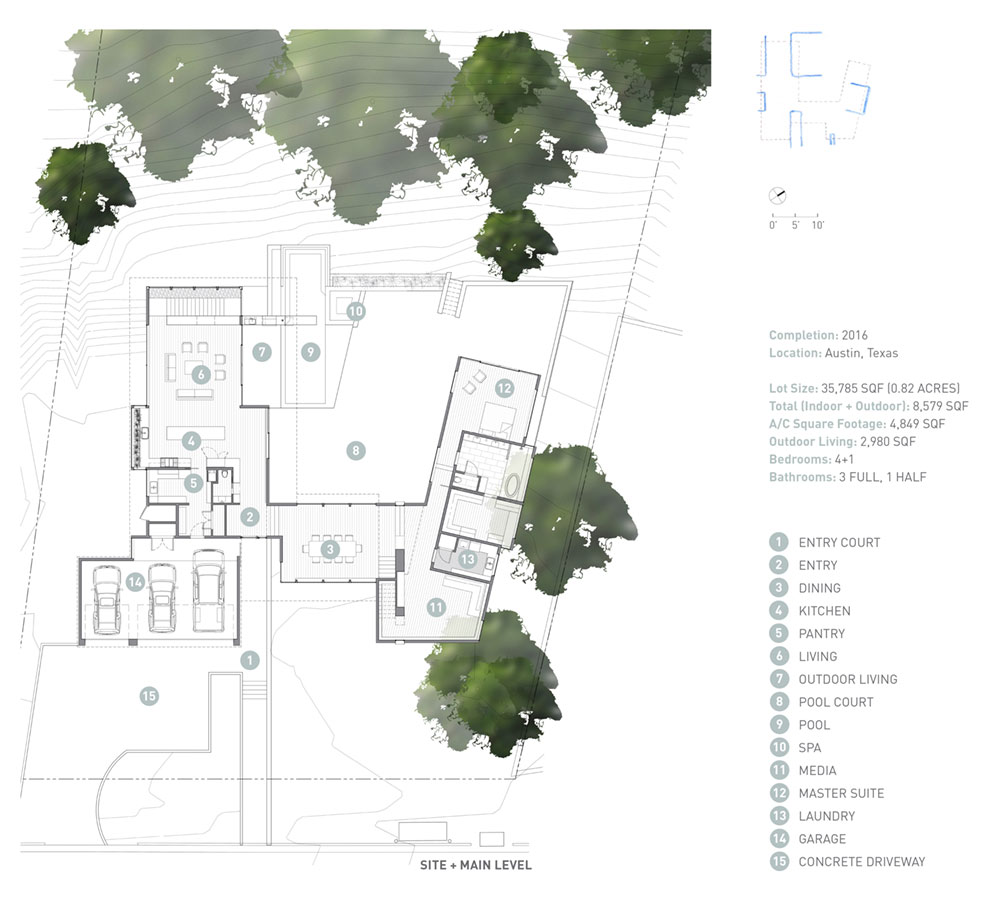 Architects: Matt Fajkus Architecture
Photography: Charles Davis Smith, Spaces & Faces Photography