Pressed firmly against an overgrown grassy mound sits the Villa Schoorl, a work of contemporary wonder from Paul de Ruiter Architects. The home occupies a humble plot in northern Holland, where it not only dazzles with sweeping translucency and exposition, it sets itself emphatically within the furry landscape. The modern structure riffs off the traditional farmhouses that populate the surrounding area – being careful to only take design cues that both respect and progress what came before it.
The most visually prominent feature of the Villa Schoorl is its three-pronged pitched roof. Each gabled point demarks three interior volumes that organize the primary structural backbone. Just below the rooflines are equally expansive panes of glass – completely opening the public living spaces that occupy the home's street-level story. Periodically the ground is sunk, exposing just a glimpse of the private spaces below. A vertically oriented rainscreen clad in analogous local materials tie the unorthodox stature of the home into the surrounding trees.
The kitchen, living, and dining areas wrap in a perfect square around a central exterior courtyard that opens only to the sky. A single delicate tree pokes through, offering an organic touch of visual flair to an otherwise static, man-made ensemble of concrete and steel. Accents of wood on cabinets and casework soften the palette, help to bring a bit of the stunning surrounding environment into the home. There are no shortage of views, which extend interior space at almost every angle.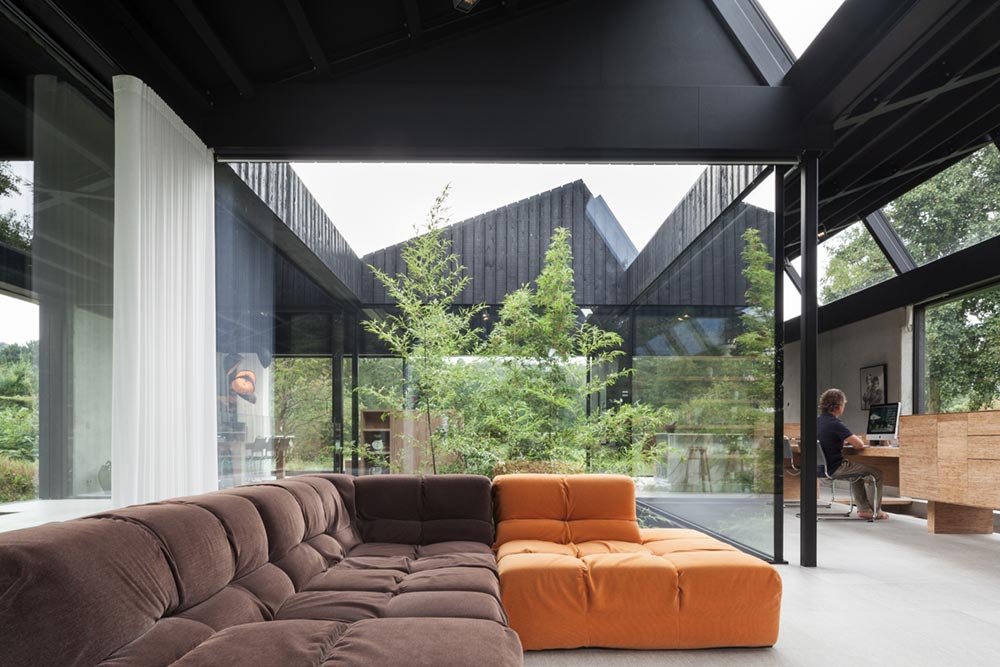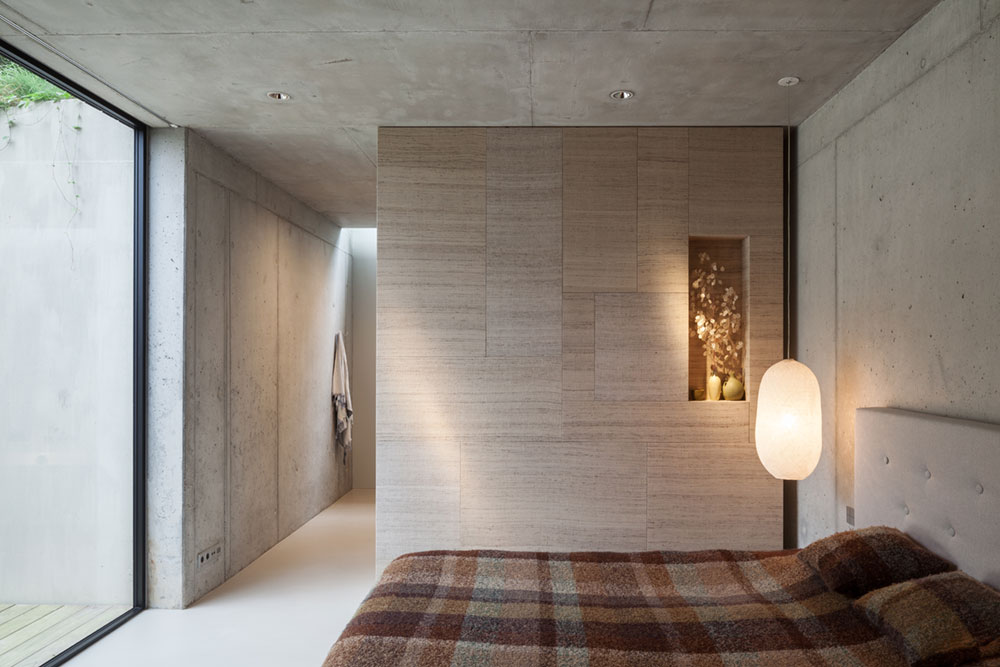 The private quarters occupy a daylit lower floor that delicately, yet sternly cuts into the grassy hillside. Exposed concrete walls reinforce the feeling of being underground, and are complemented with various colors and textures of stone tile. Natural light coats every surface. The corners neglected by the view to the back are saved by an abundance of cascading rays from the central courtyard.
The Villa Schoorl is a love letter to building design. It is simple and clean, yet never ceases to do something you've never seen before. Paul de Ruiter Architects have accomplished a marvel in design technique and material expression. It is a modern home for a new age of residential architecture.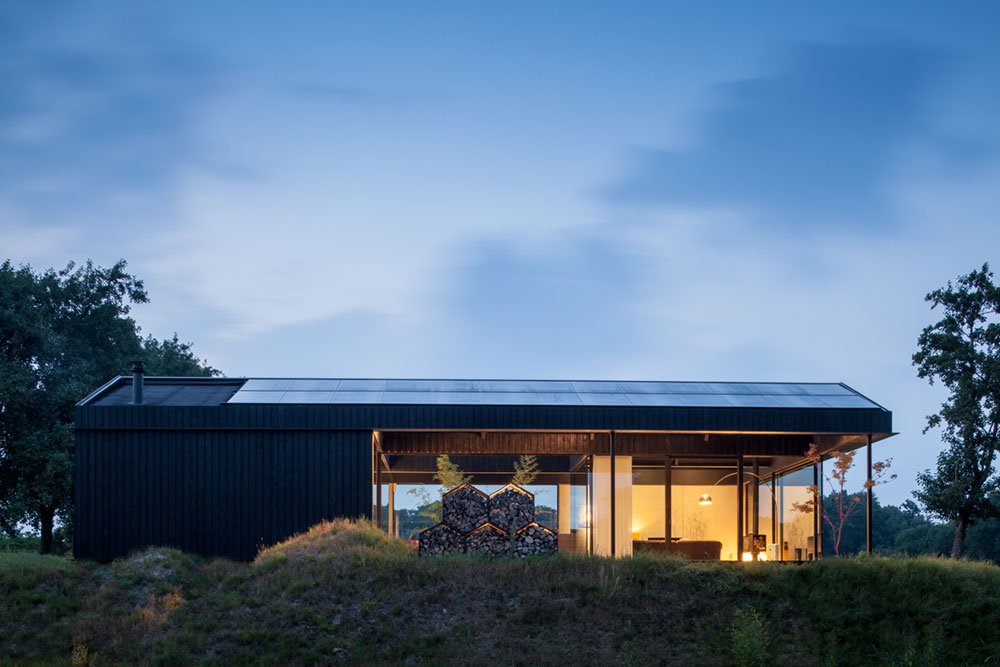 Architects: Paul de Ruiter Architects
Photography: Tim Van de Velde