The Courtowers project represents a paradigm shift in Lebanese residential architecture – wrapping a discerning focus on ecology and preservation around an expressive series of towering homes and sunken courtyards. The project occupies a neglected neighborhood on the Aamchit coast, and provides a man-made landscape that blends the sea into the mountains in both form and sensitivity to surrounding environmental forces. Hashim Sarkis Studios have breathed new life into the area, giving it four identical homes that cut, carve, and loom over the landscape in ways rarely seen in such a place.
Each home contains two major components: a sunken courtyard that opens on one side towards the sea, and a three story rectangular tower. The two opposing volumes act and react off each other to establish an ever-changing symbiosis of climate control and environmental protection. The tower naturally ventilates and pulls hot air from the courtyard in the summer, while also shading the lower spaces from the southern sun. Tower and courtyard – one cannot properly function without the other.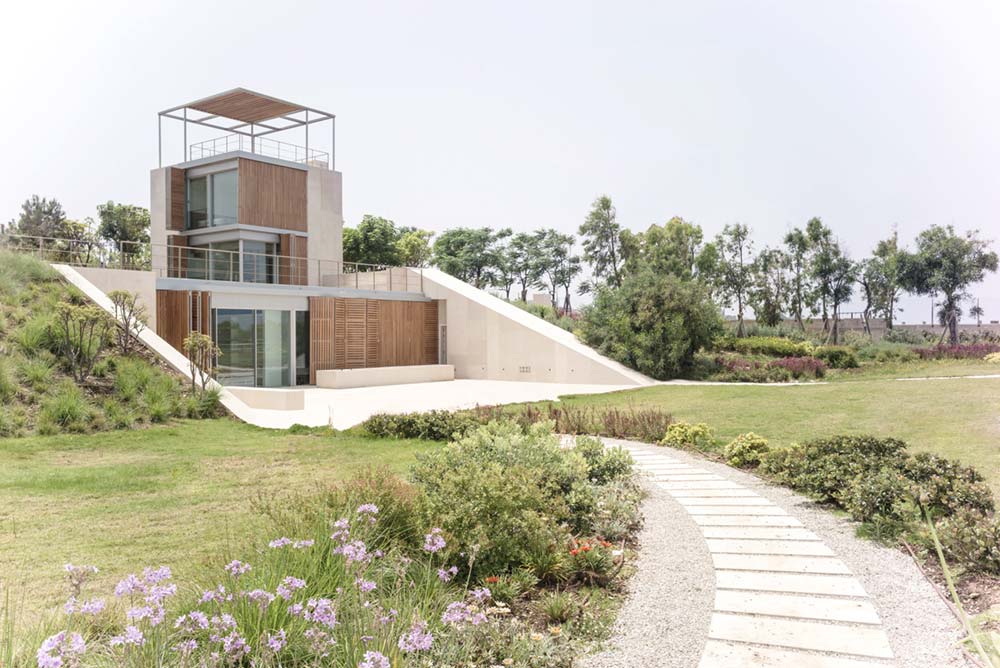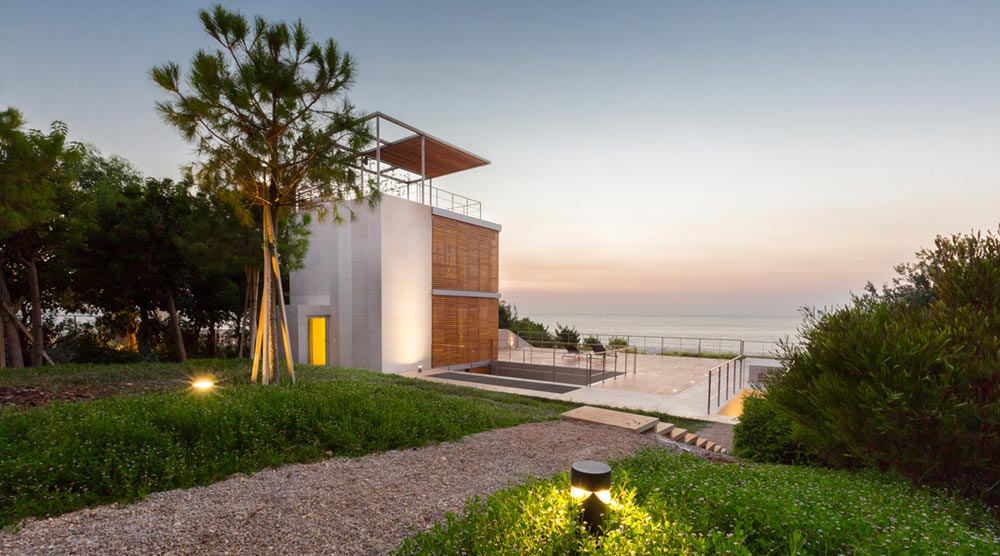 They also create a rather stark, yet appropriate separation of public and private spaces. Bedrooms occupy the upper floors of the tower where views, natural light, and spatial confinement provide an ironic sense of exposed protection. The main living space opens to the sunken courtyard, where grounded views to the sea can be easily attained. Each home is positioned on the site in a way that each gets a view of the water, but not of each other.
The homes present a rather muted color palette that is dominated by exposed concrete, peppered sporadically by strategic accents of glass and wood. The composition does well to compliment the arid environment.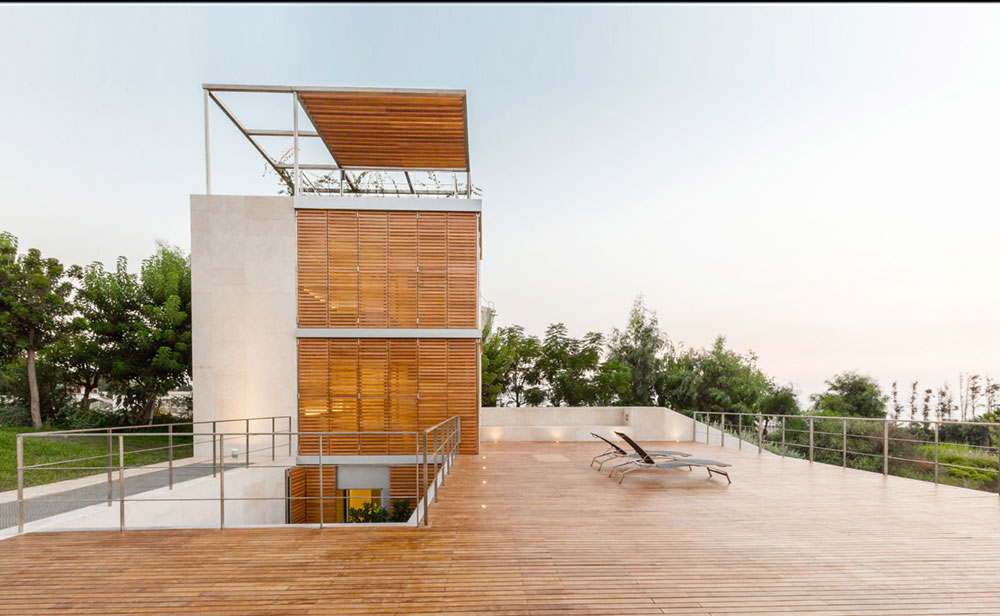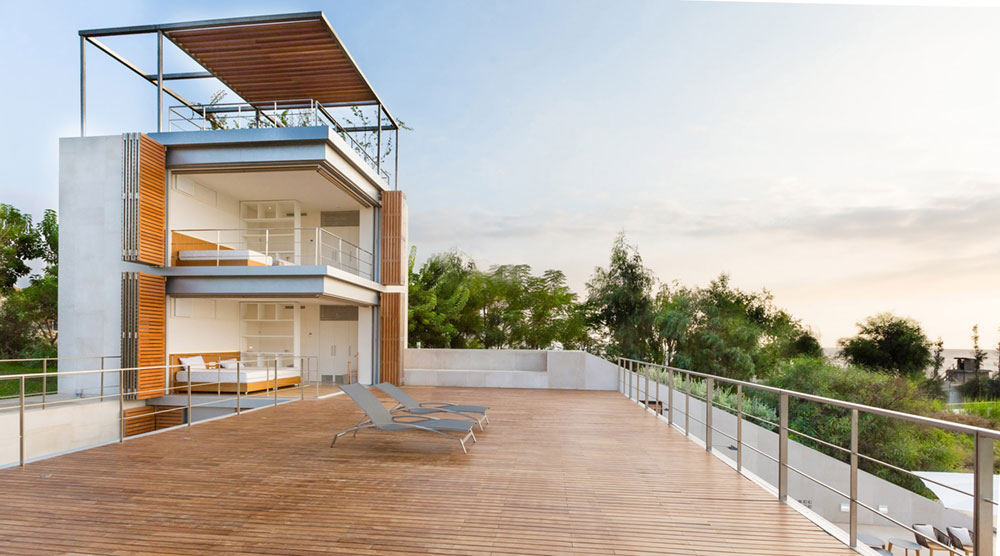 The development is landscaped intentionally to create a xeriscape – or the transition between beach and mountain. The homes themselves embody this idea, giving ample credence to both the sea and the land. The materials all work in unison to reinforce this transition, being careful not to be too bold.
No, that boldness shows through only in the conceptual force behind The Courtowers – a perfect blend of up and down, exposed and hidden, ground and sky – culminating in an architectural experience best savored on a quiet summer afternoon with a good book and a cold drink, only interrupted by the wonder of a beautiful union between man and nature.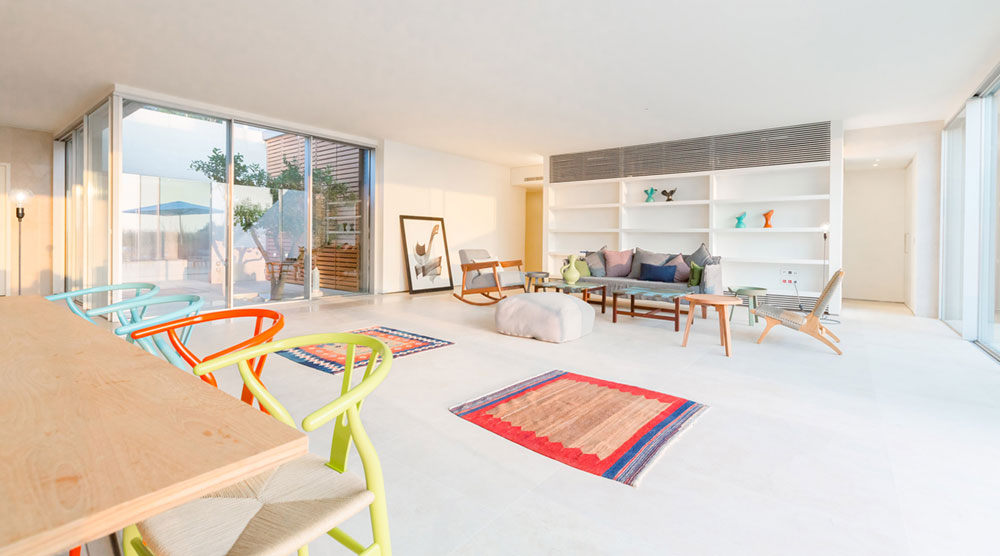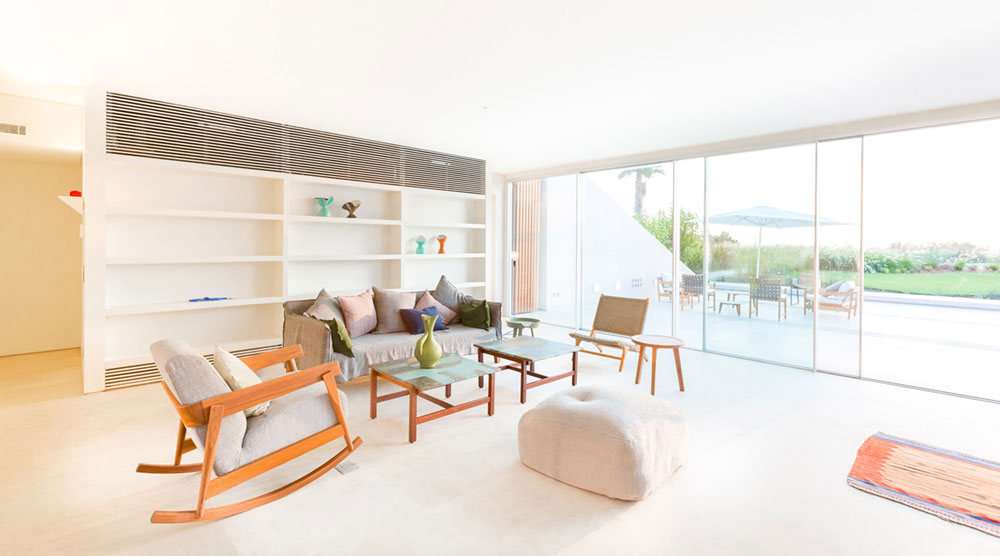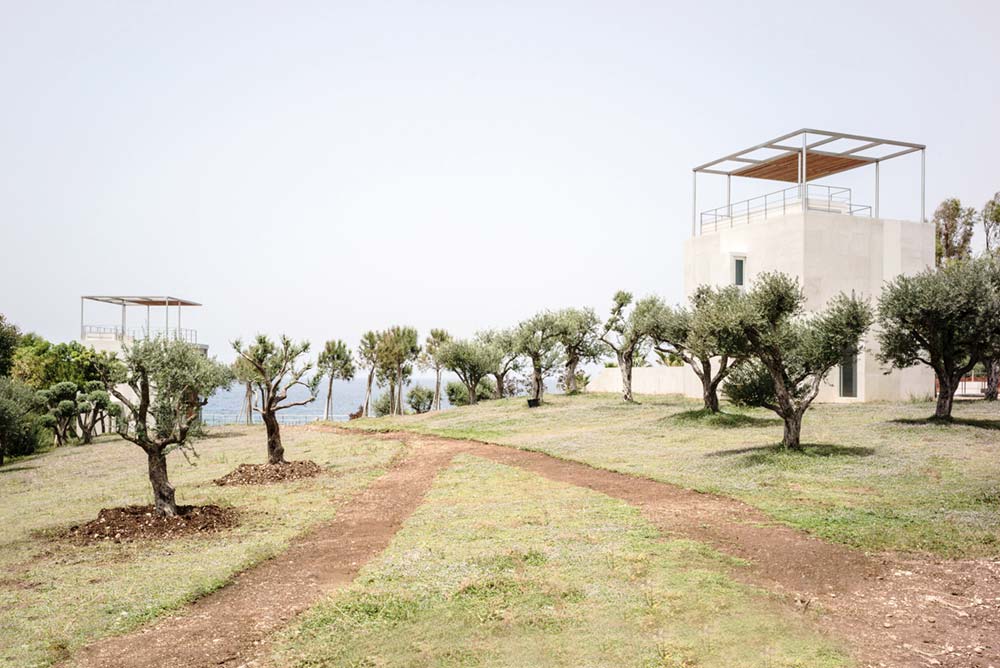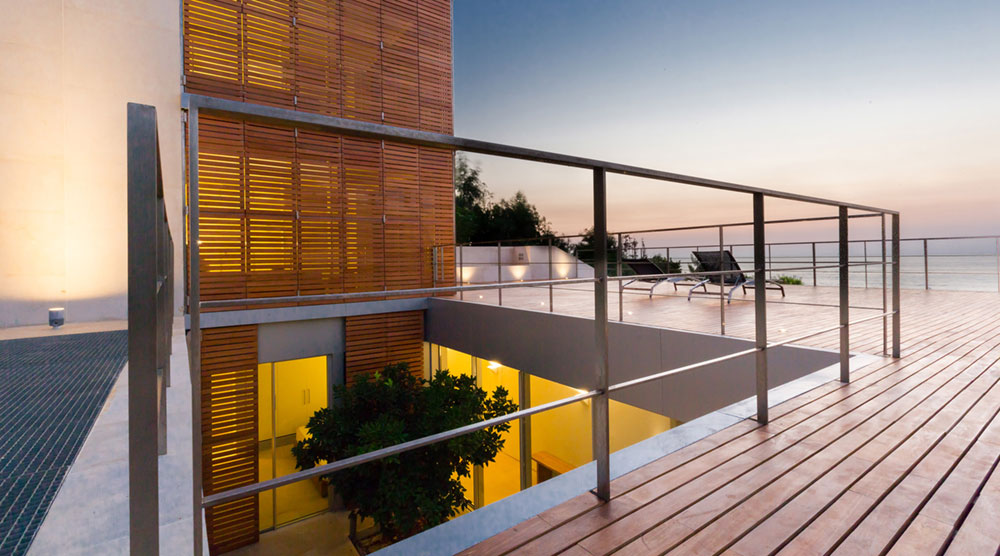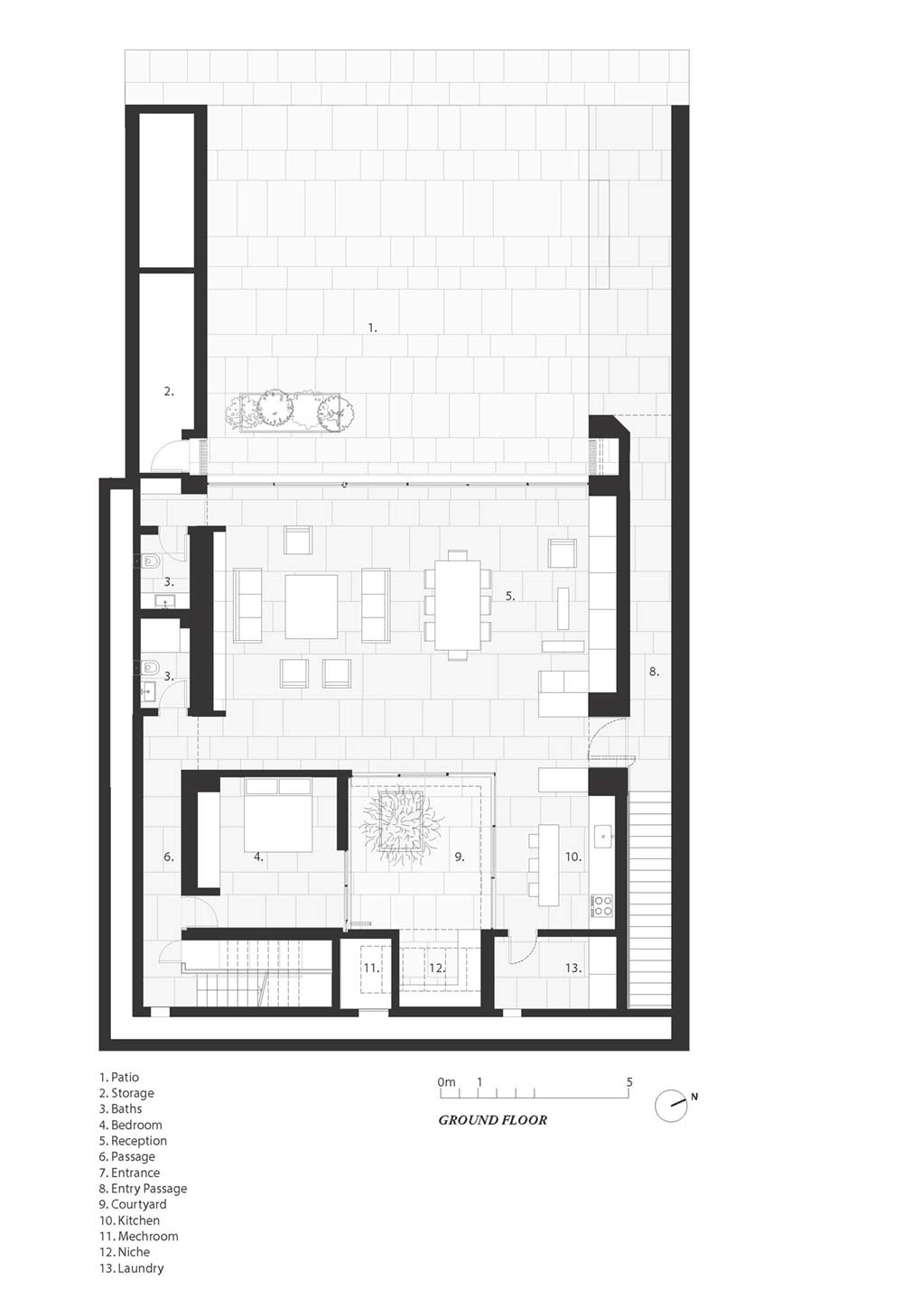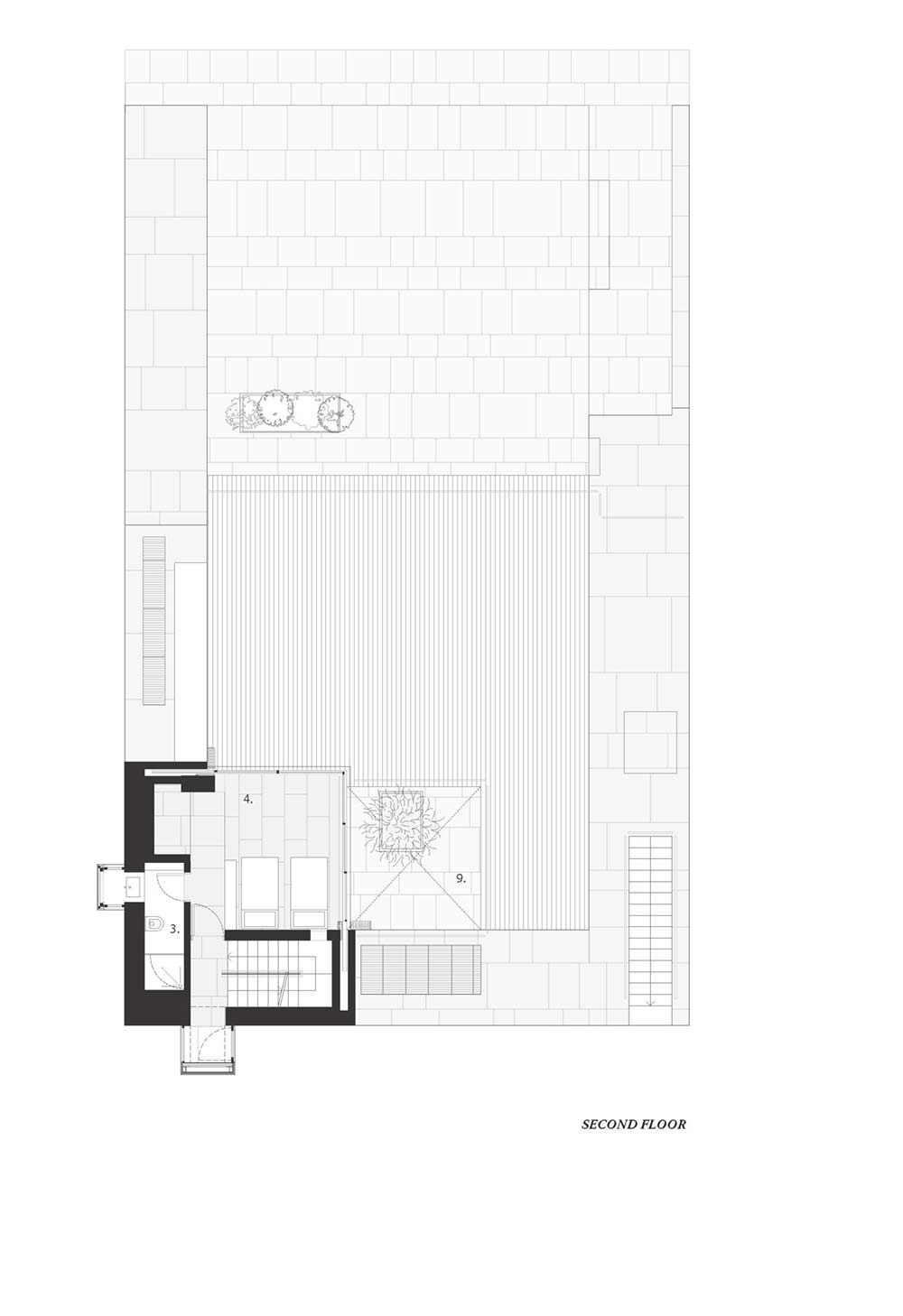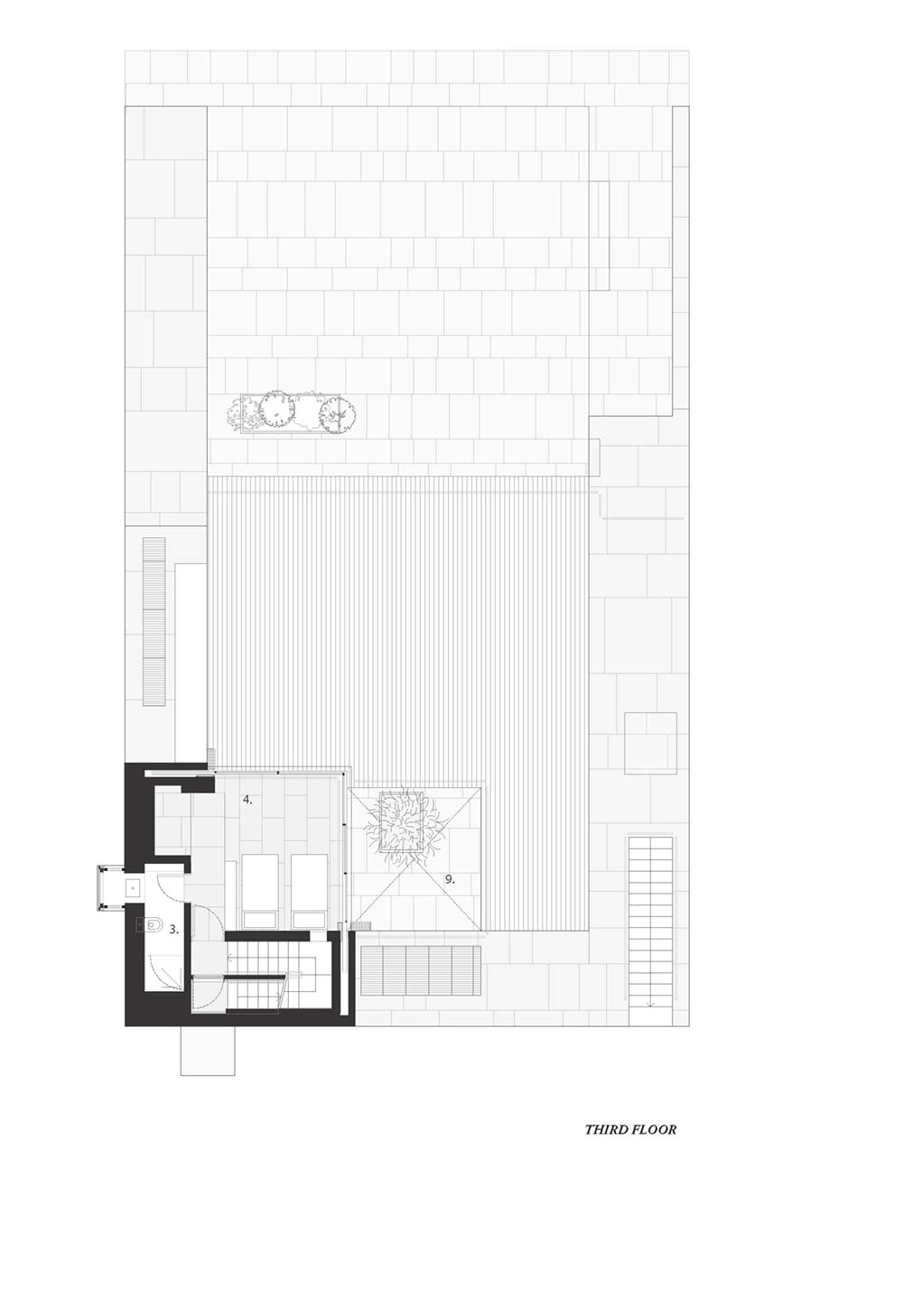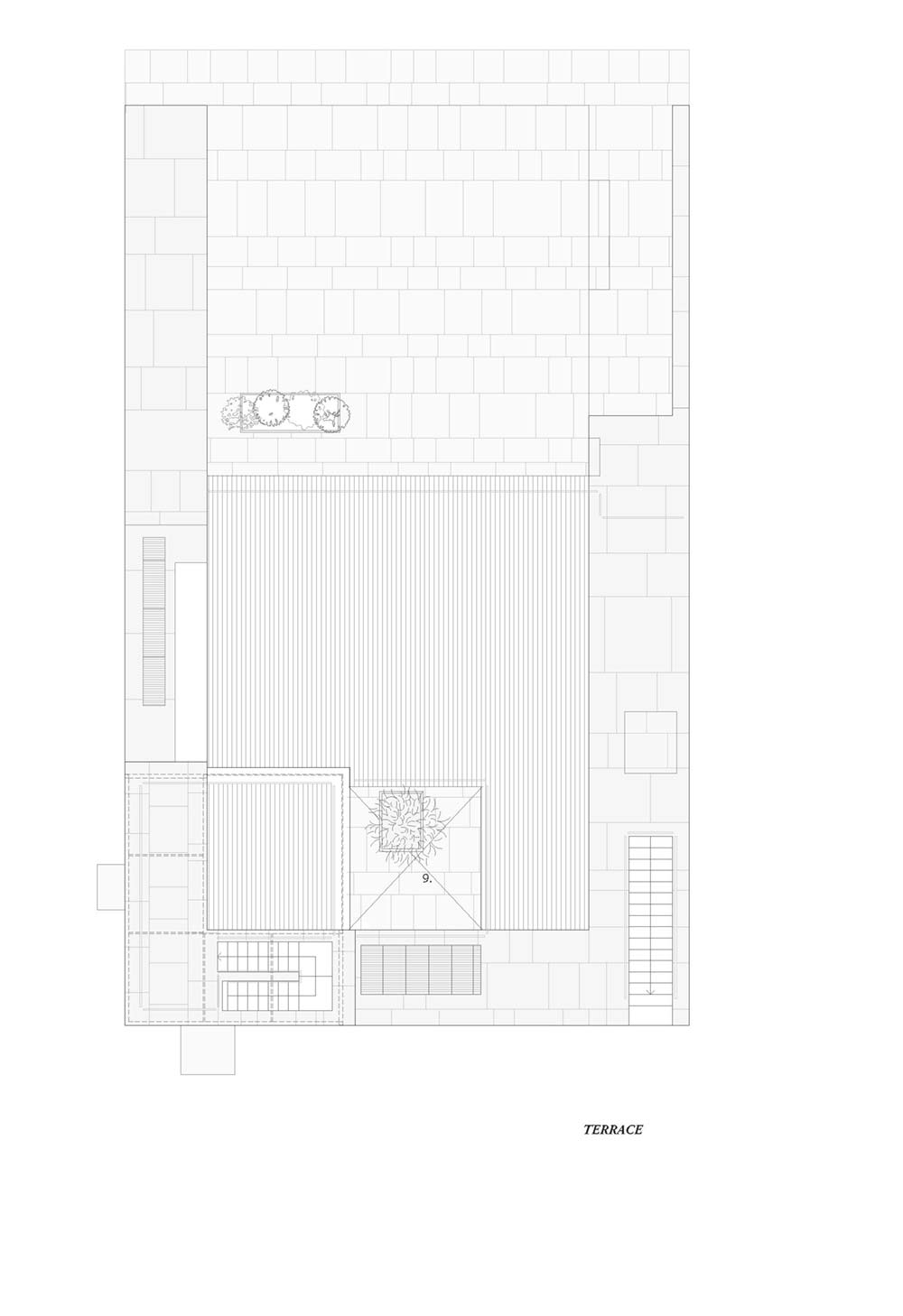 Architects: Hashim Sarkis, Boulos Douaihy (Project Coordinator), Rola Idris, Sandra Frem, Wissam Chaaya, Samir Bitar, Pablo Roquero, Cynthia Gunadi, Penn Ruderman, Christopher Johnson, Charif Tabet, Helena Briones.
Photography courtesy of Hashim Sarkis