Uprooting your life in the city for a quiet home in the country can be challenging. However, finding yourself resting your head in this contemporary farmhouse goes a long way to easing an otherwise jarring transition. The Hemmingford House by SIMARD Architecture embodies the slow-paced life of country living, while carrying a modern edge that is unmistakably new – offering a farmhouse vernacular for a new generation of urban deserters.
The home takes cues from the rustic and traditional appeal of the surrounding area, which is lush with crumbling stone roads, weathered wooden fences, and enough old barns to fill the next Crate and Barrel catalog. The home's entry facade presents a neatly organized composition of vertical elements – some stone, some wood, some massive sliding glass doors and windows. It does well to attract the eye, but also add a sense of place to a geometric form you might not typically find on the prairie.
The designers even made use of the old stone foundation from a long-standing structure that once occupied the site. It remains as a low retaining wall, guiding visitors from through the front landscape to the entry door. It's a nice nod to the past that would have otherwise been buried under beauty bark, sodd, and the memories of their children's scraped knees and elbows.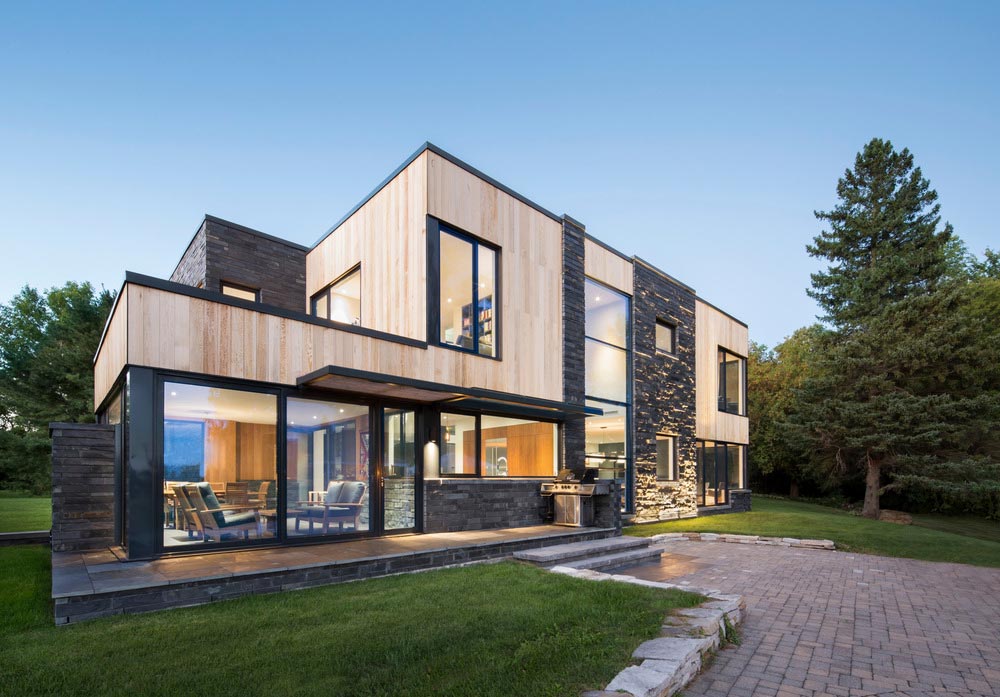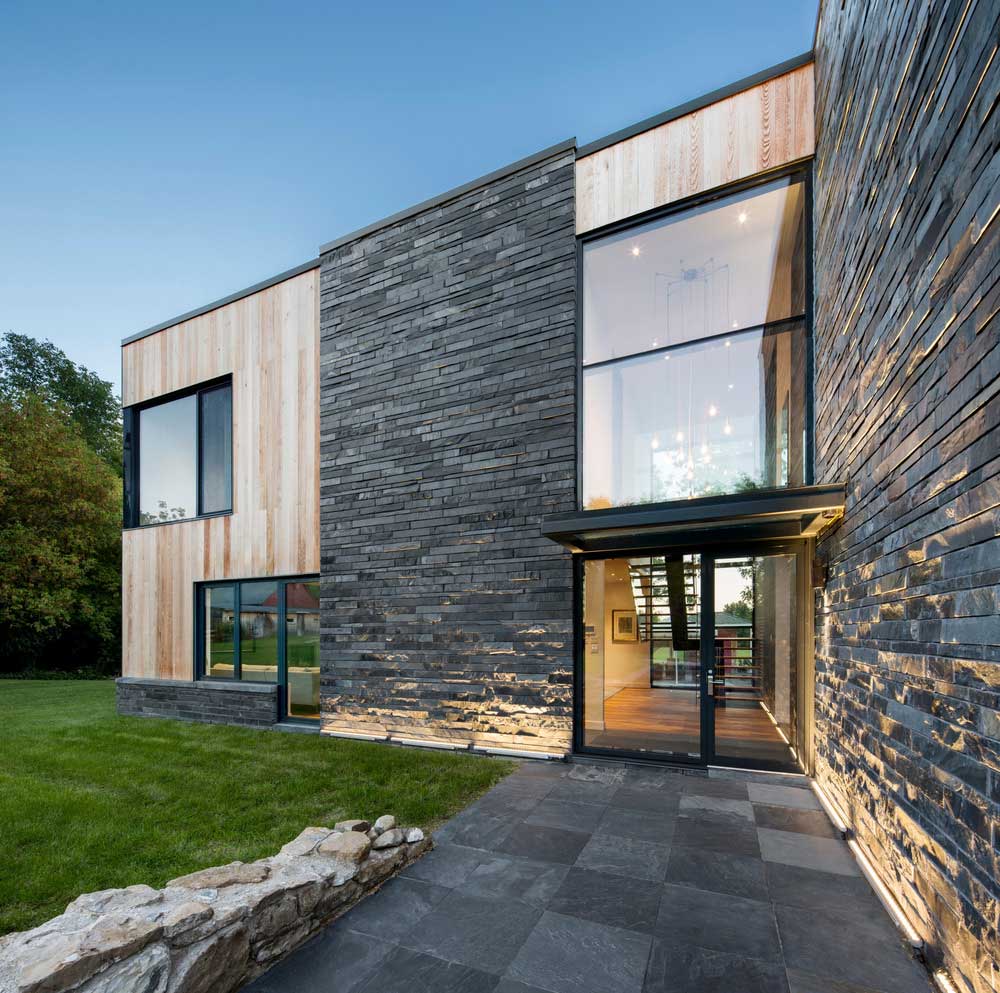 The home is situated on the sight to perfectly catch the passing sun – low light in the winter penetrates every corner of the interior, while the high summer sun is blocked by carefully considered cantilevers and canopies. The home appears to be uprooted in a single move from the green country grass, forming crisp square edges at the looming three story roof line.
Interiors do well to match the grand display of material composition that wraps the exterior. Floating stairs create a focal point that terminates at a see-through catwalk, punctuating a central double height space that allows light to flood the more public areas. The floor plan is segmented yet cohesive, using overlapping material accents to create a unified experience throughout.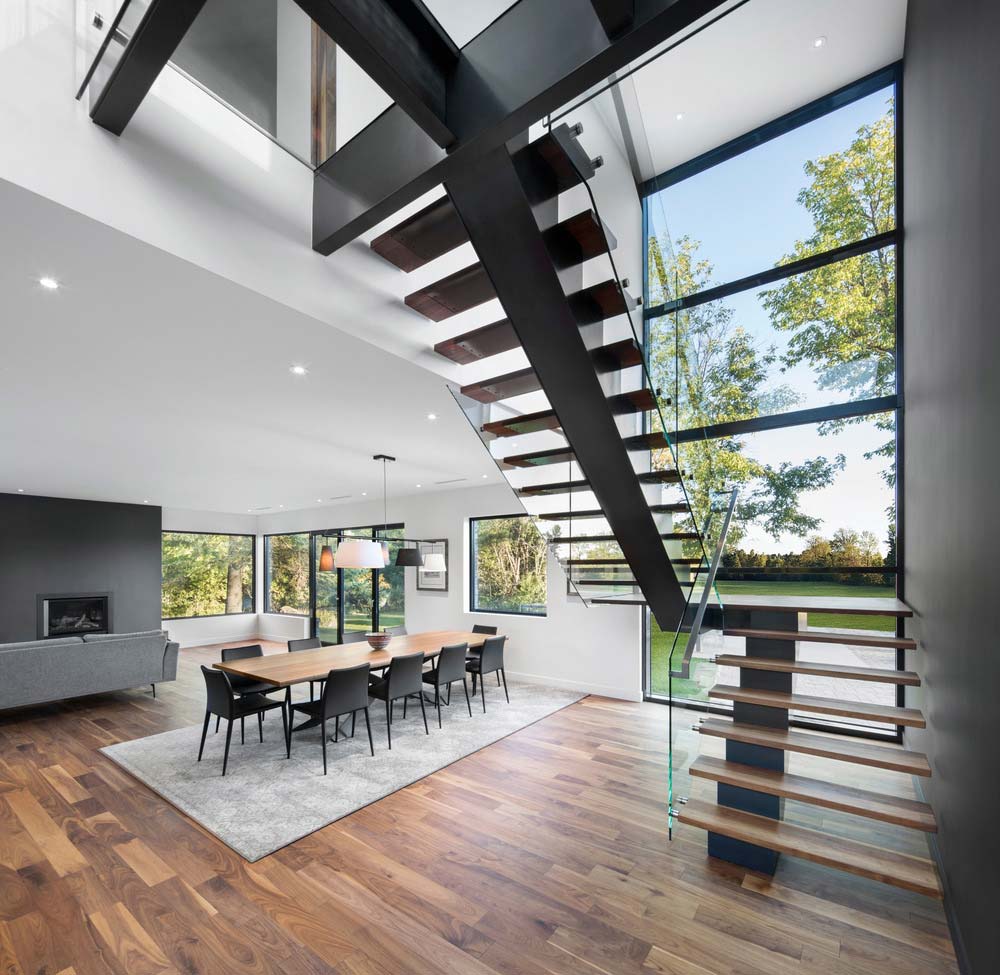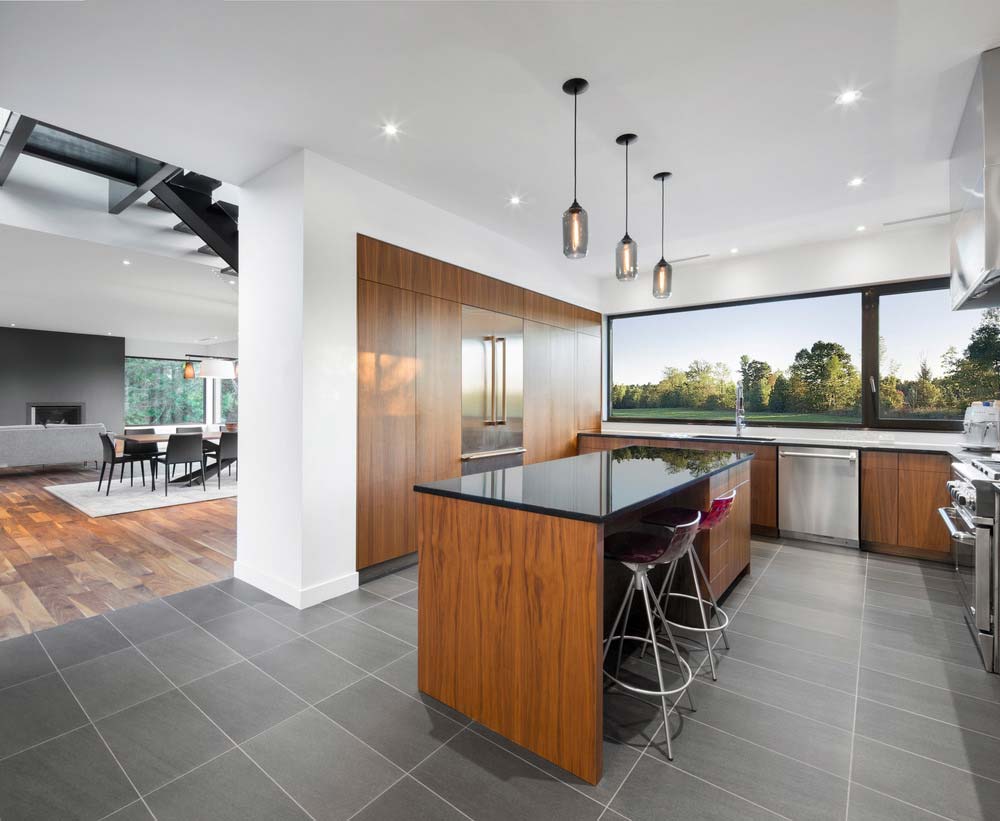 The Hemmingford House embodies new age country living without needlessly adhearing to farmhouse norms. The designers made bold decisions to create a contemporary object that manages to never forget its sense of place. It's a country home disguised as an urban palace, perfect for a family transitioning into something a bit less busy.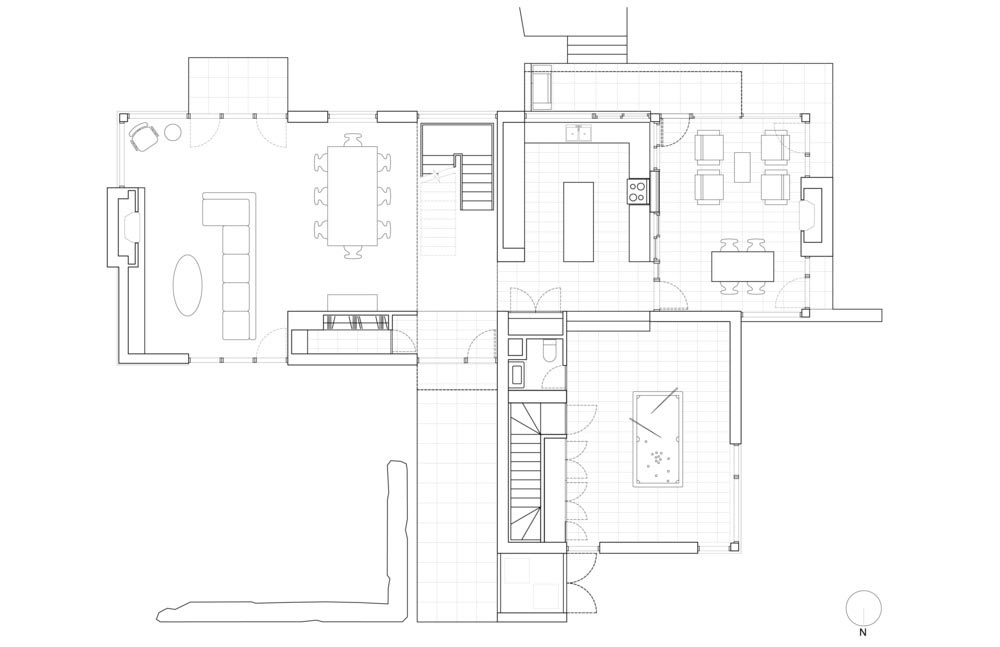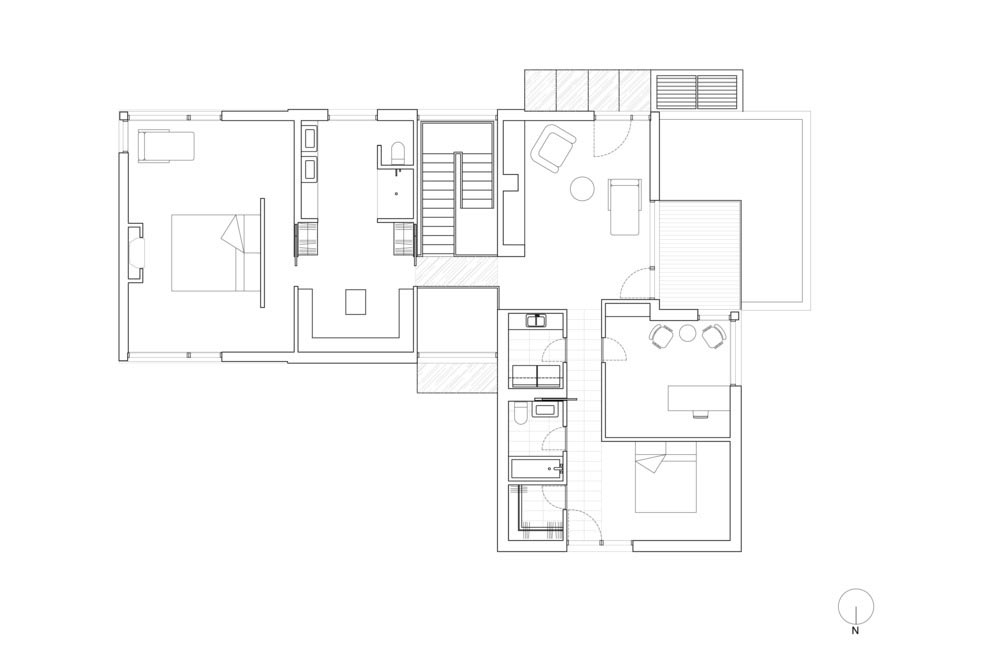 Architects: SIMARD architecture
Photography: Stéphane Brügger