On the fringes of one of the world's most congested and overpopulated locals hides this stunning residence by Ayutt and Associates. Sitting lakeside just outside Bangkok, Thailand is the LSR113 – a home organized around traditional Thai appropriation of space and function, but given a modern jolt of electricity. The result is a decidedly contemporary piece of architecture that doesn't forget the history and culture that surrounds it.
The client's didn't want the architect to depart too far from the roots they grew up on, but have always been enamoured by the bold geometries and simplicities of the modernist movement. They tasked AAd with combining these two conceptual force s into an explosive interior and exterior tour du force. Echos of Southern California's Case Study Houses are heard loud and clear upon approaching the front facade. A gravity-defying flat plane juts out of the garage that sits adjacent to the primary mass of the structure. The entry is carved into a series of converging linear expressions that are carefully composed as if ripped from the canvas of a Piet Mondrian painting.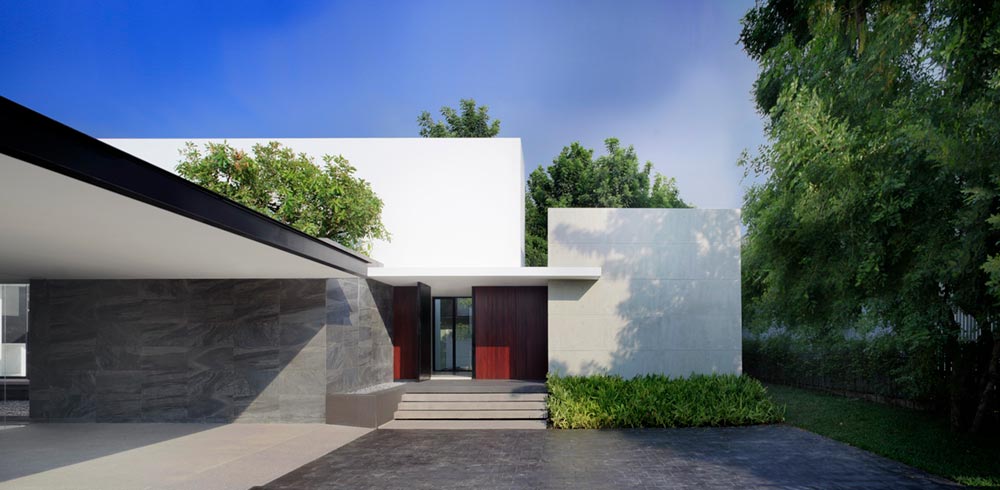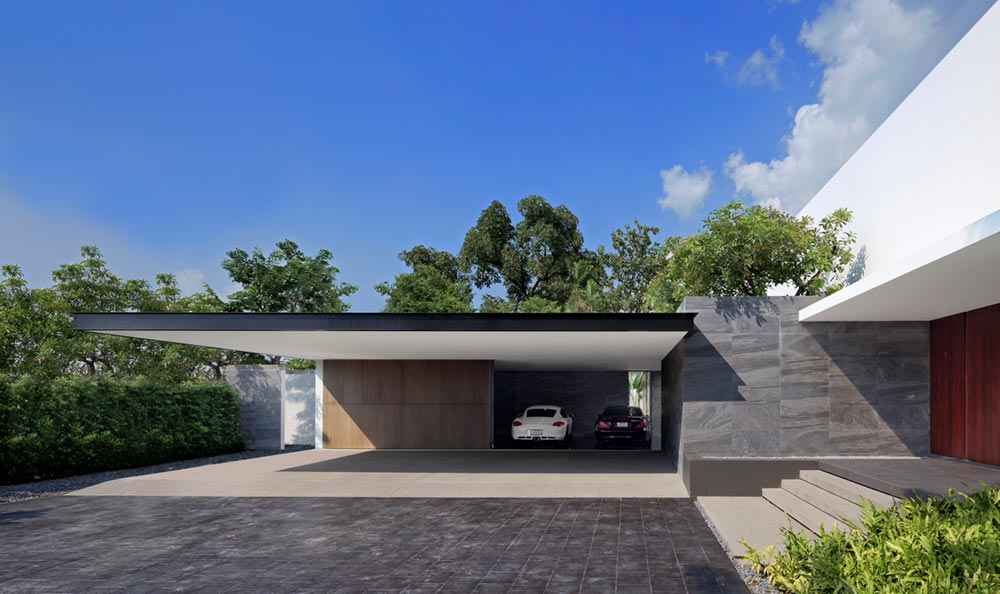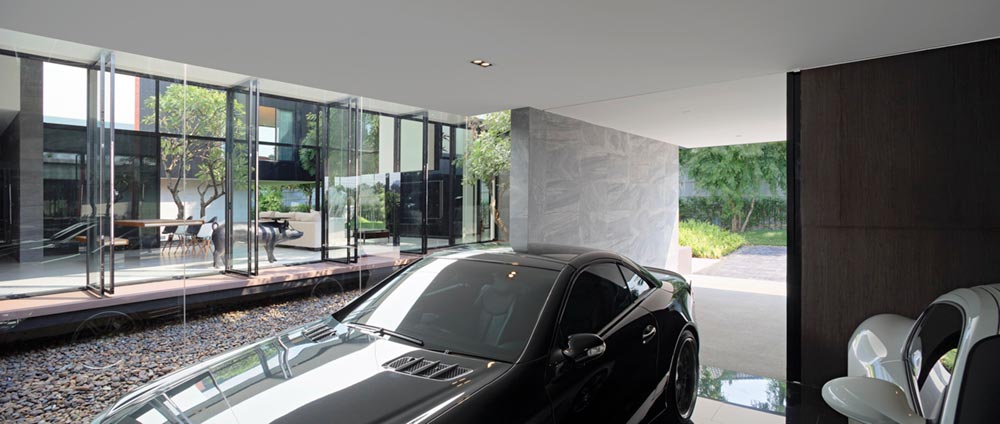 Each rectangular volume is expressed purely. The selection of exterior materials rarely distracts the eye from marveling in the whimsical way the boxes are stacked, scaled, and extruded around each and every corner of the exterior. Dark-framed window openings are void of any extravagant articulation – simply set softly into the apertures they occupy only to provide translucency and view. Cantilevered blocks hover precariously over a rear courtyard that features a crystal clear private pool that can be seen from almost every room in the house.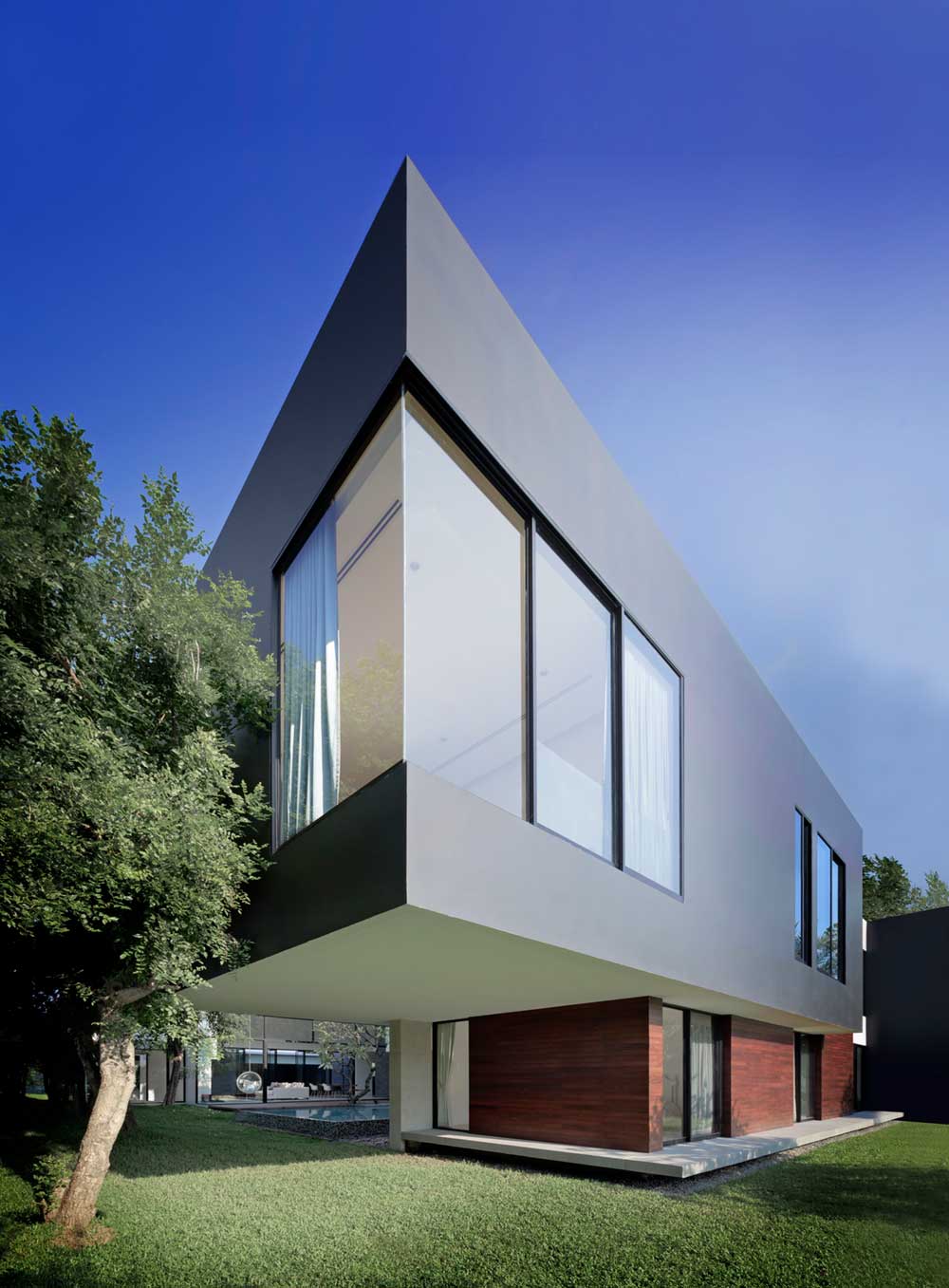 And it is in this "focal yard" the Thai tradition begins to shine through. Each interior space – full of light and cleanly detailed – centers it's exterior view on this shared, exterior public gathering area. It is a sacred place the rest of the home is anchored to. The architect certainly took some liberties in the visual expression of the "focal yard," but the cultural sentiment remains intact.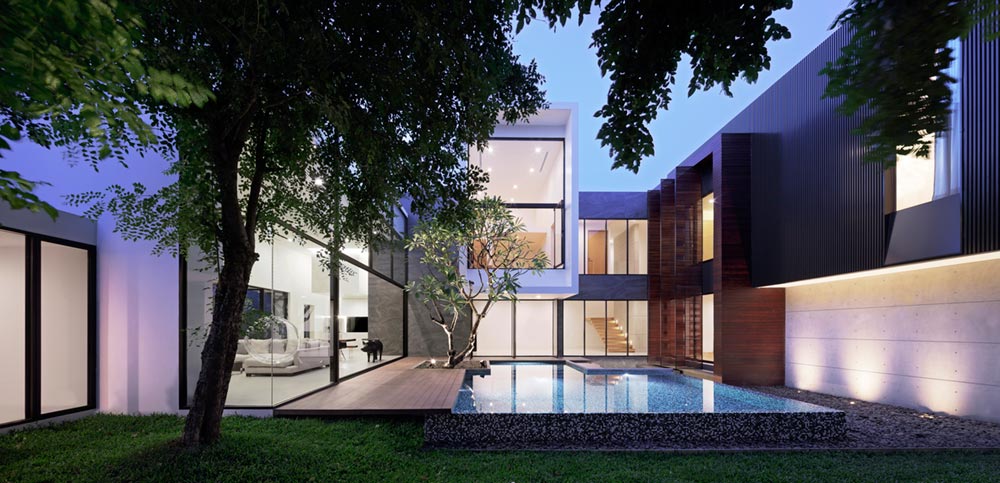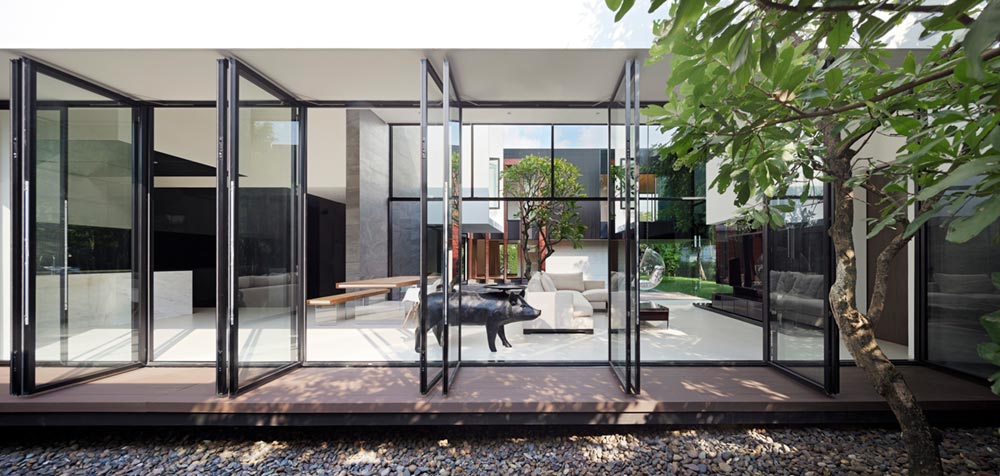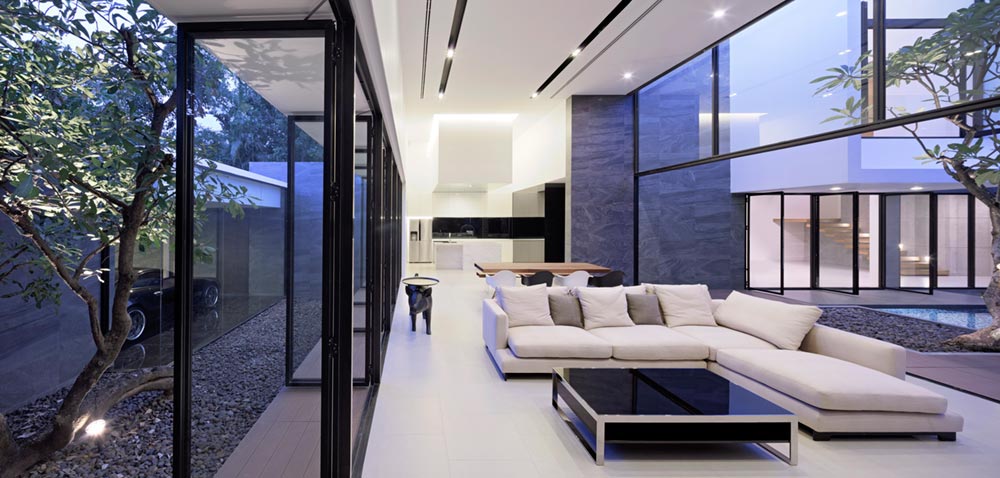 Amazingly, the amalgamation of coexisting geometries seem to resolve themselves neatly on the interior. What appears to be a faceted rectangular jungle from the front facade transforms into open spaces, rational alignments, and sensible program once you pass through the door. AAd have done well to marry tradition with modernity. The LSR113 misses few steps in it's perfect mixture of wonder and practicality.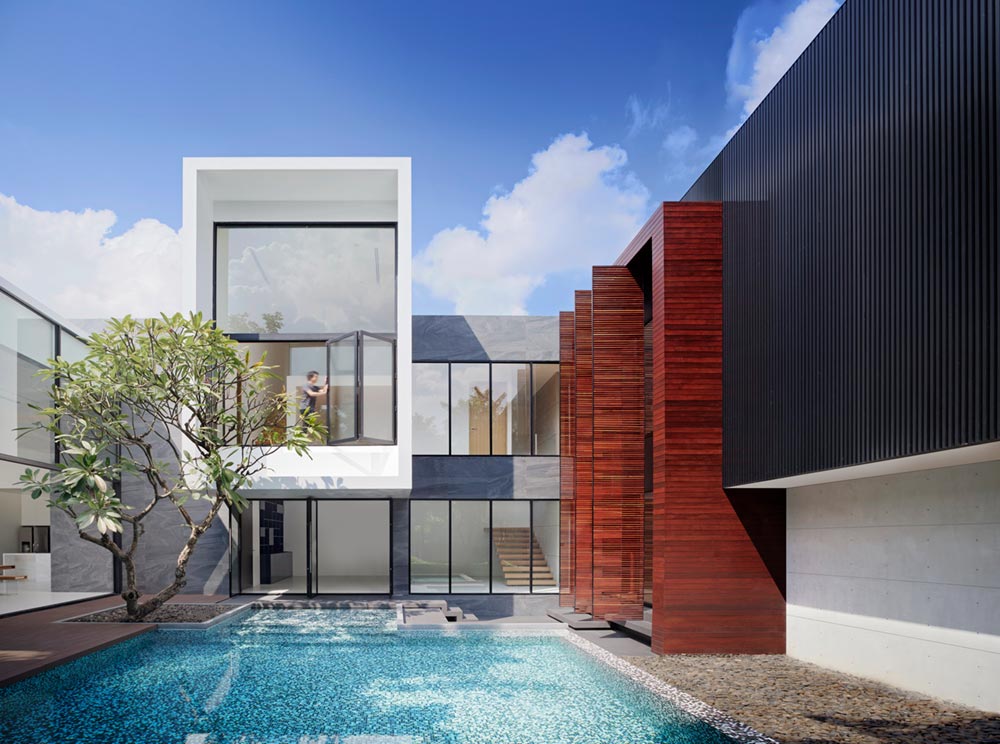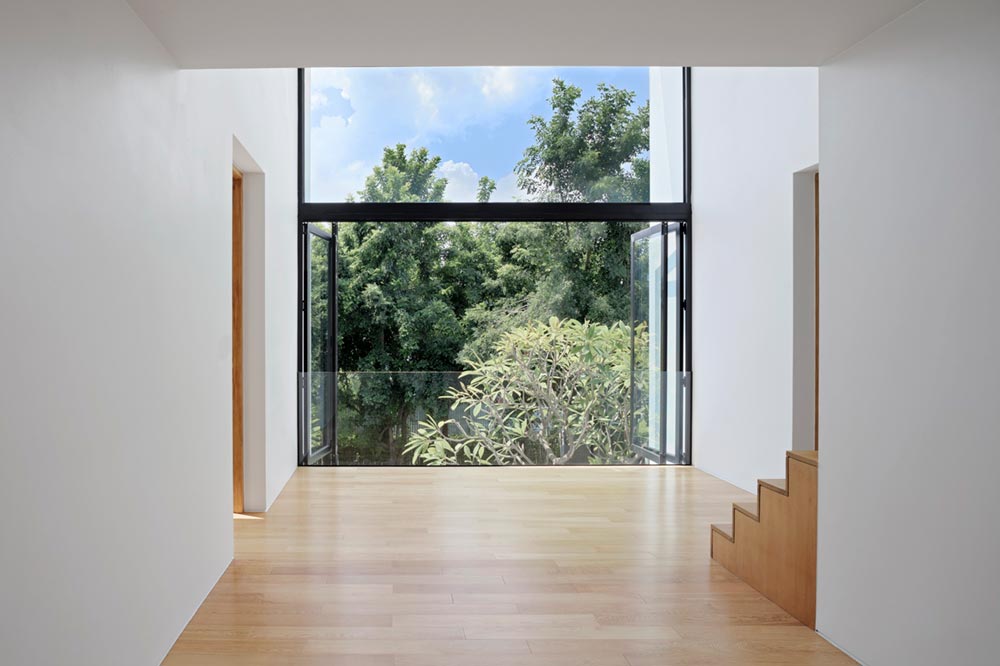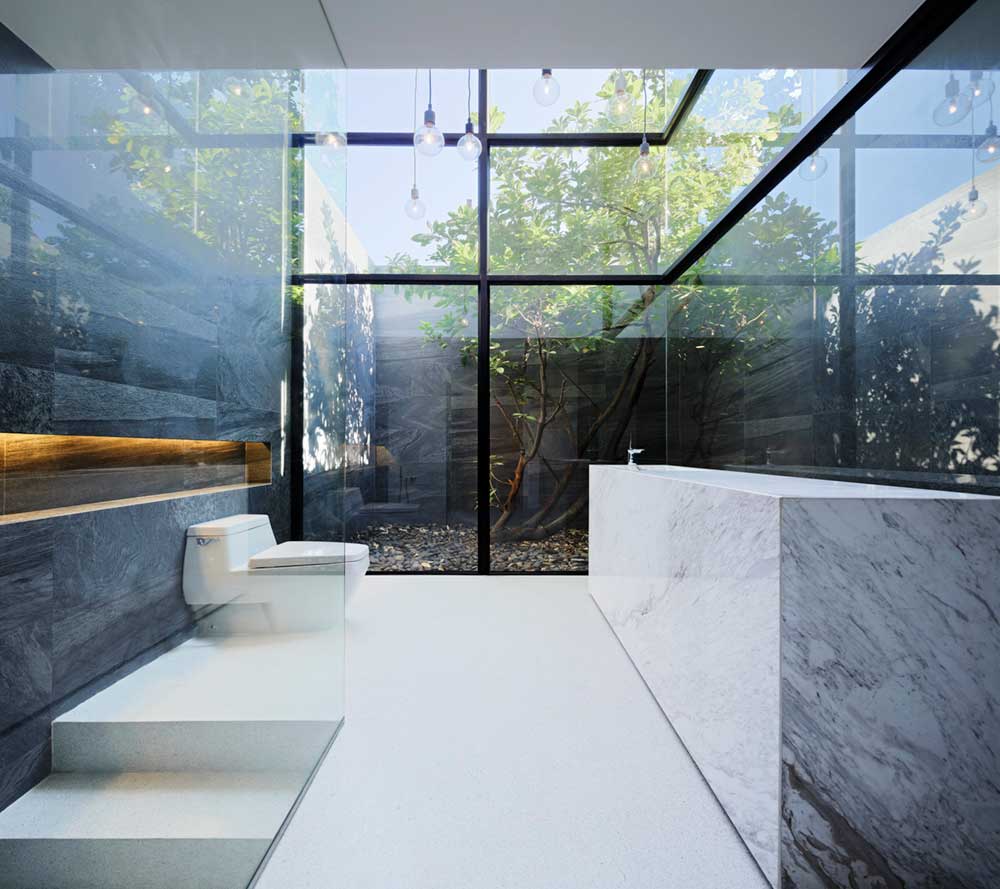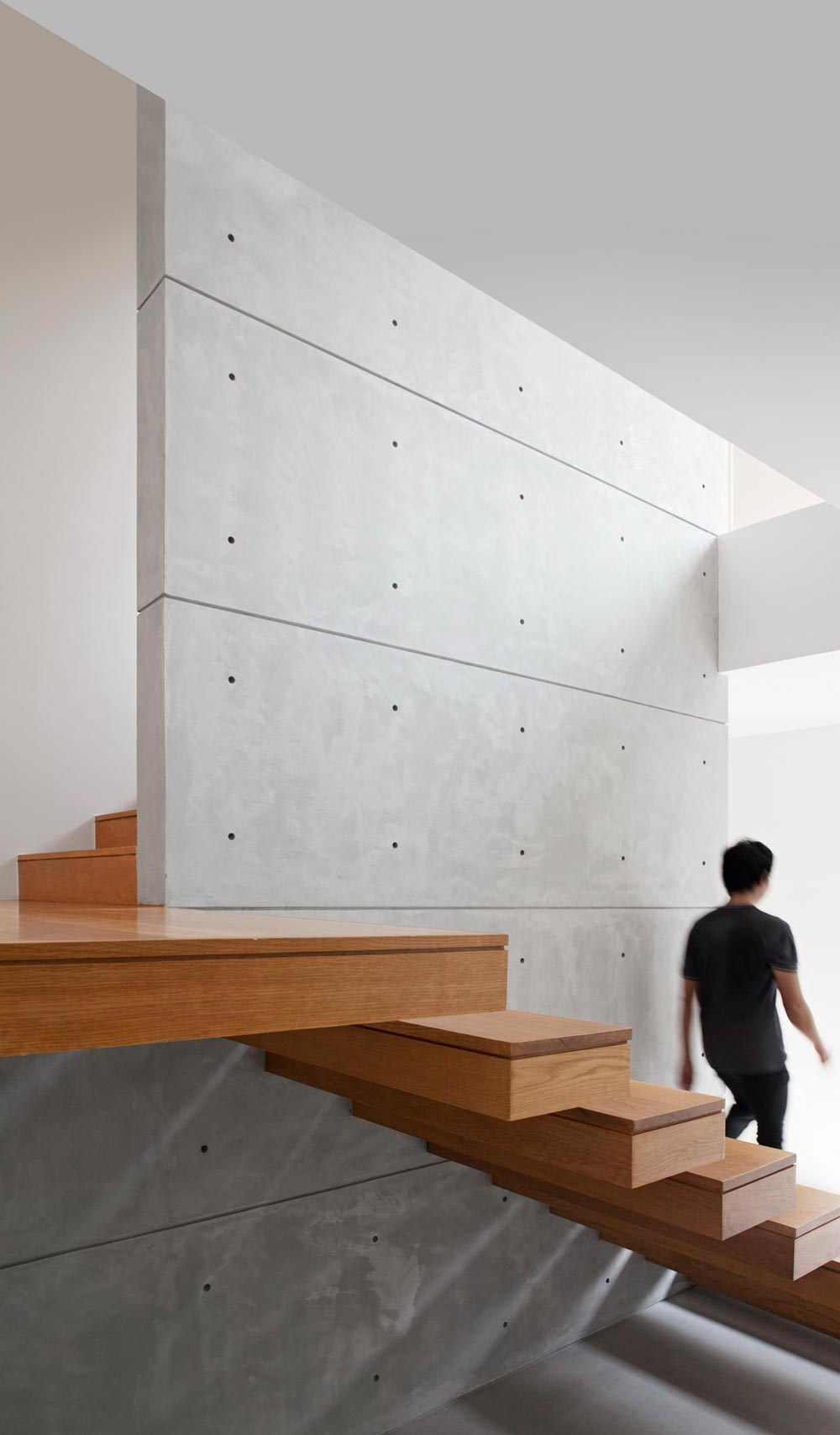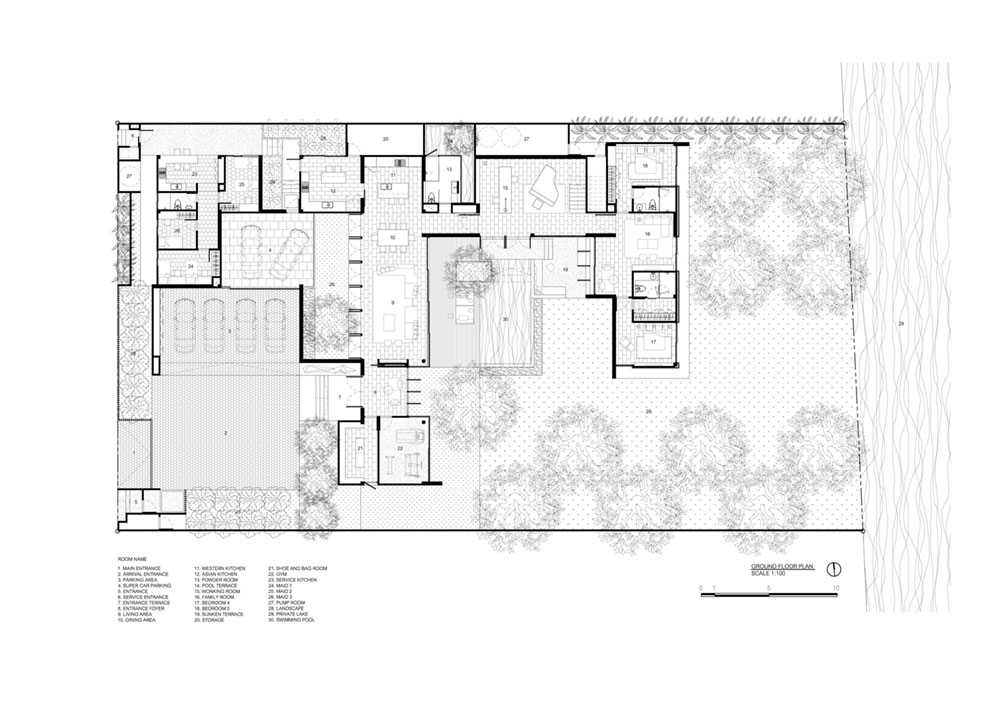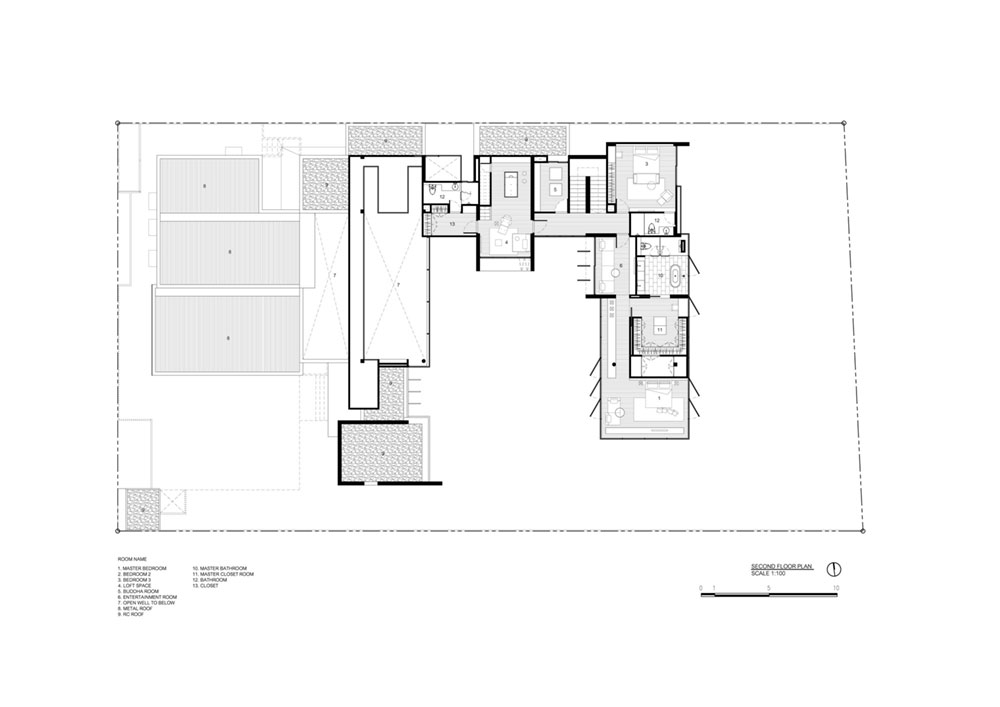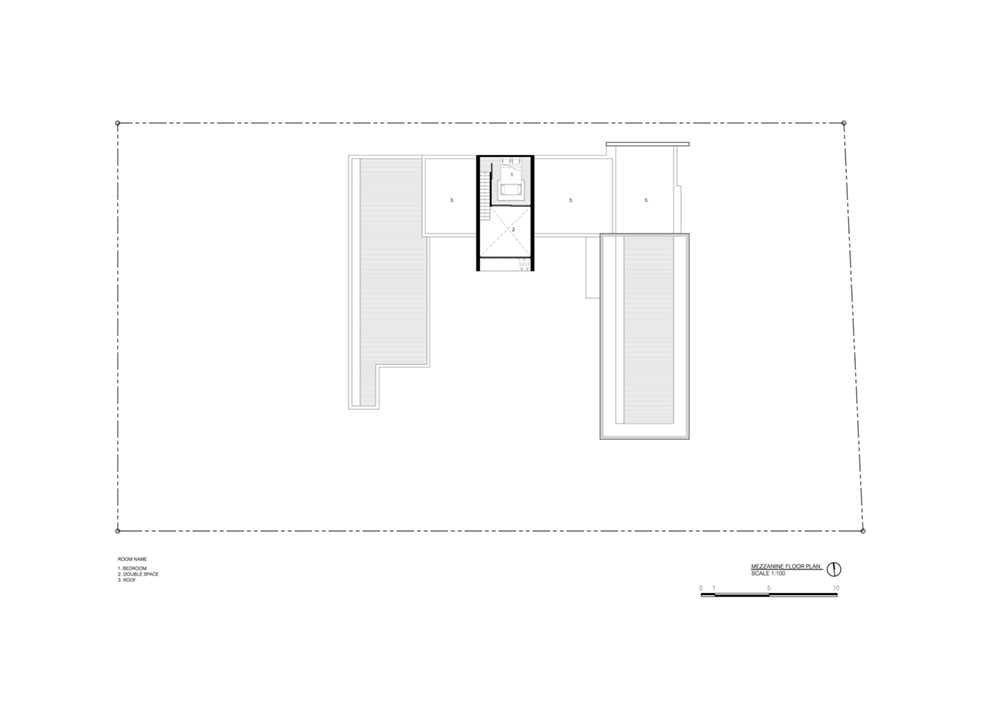 Architects: Ayutt and Associates design (AAd)
Photography: Soopakorn Srisakul and Ayutt Mahasom