Luxury apartments rarely enjoy such a playful sense of place. Just BE is an incubation project by Arqmov Workshop, situated in the Colonia Condesa neighborhood in Mexico City – and area well known for its social identity and thriving nightlife. The designers incorporated these cultural undertones with a contemporary structure that isn't afraid to also embrace a more traditional Mexican vernacular.
The passing street edge presents a monolithic base level that adds weight and privacy to the structure as passersby turn the corner on the adjacent intersection. It occupies a block that includes several prominent historical structures, including the old Bella Epoca cinema – an iconic 1940's landmark that features an imposing 20-meter tall tower. This historic context provides design cues the architects used sparingly but effectively. The visual focal point of the exterior street facing facade is an undulating tile wall that spans the upper four stories of the apartment building. It's a traditional material put to contemporary use, and it grounds the entire project as an appropriate new object in an otherwise patina'd surrounding.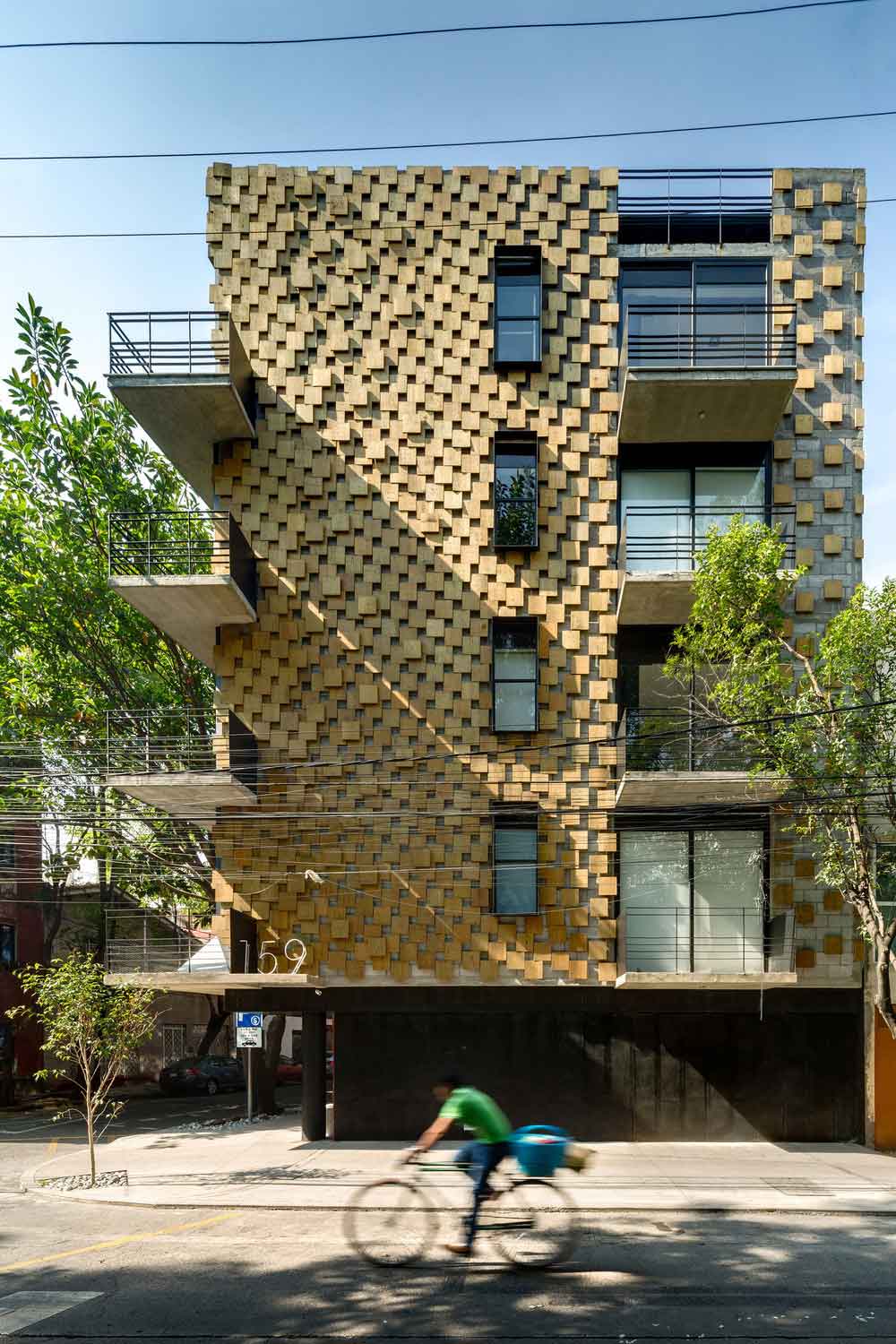 A series of cantilevered balconies help wrap the corner of the upper floors, providing renters with a bit of bright exterior space that is partially shaded by a few towering street trees. Each floor consists of a single two bedroom unit, complete with modern amenities, clean use of finish material, and an abundance of natural light. The balcony-facing kitchen and living areas open completely to the outside with a series of floor to ceiling sliding glass doors.
The building efficiently occupies as much of the trapezoid-shaped lot as is permitted. This results in a creative use of sometimes awkward acute angles that do well to anchor the street-facing corner pointing towards the busy intersection. A central courtyard adds a bit of light and air to the center of the structure, which can be enjoyed by each unit as it passes vertically through to the roof.
The Just BE Apartments are an example of contemporary design that isn't afraid to make a significant nod to its historic context. The tile brick facade looks both like nothing you've seen before and something you've seen a million times. It teters on the line between old and new like few buildings are able to do, giving an already thriving neighborhood something fresh to take in.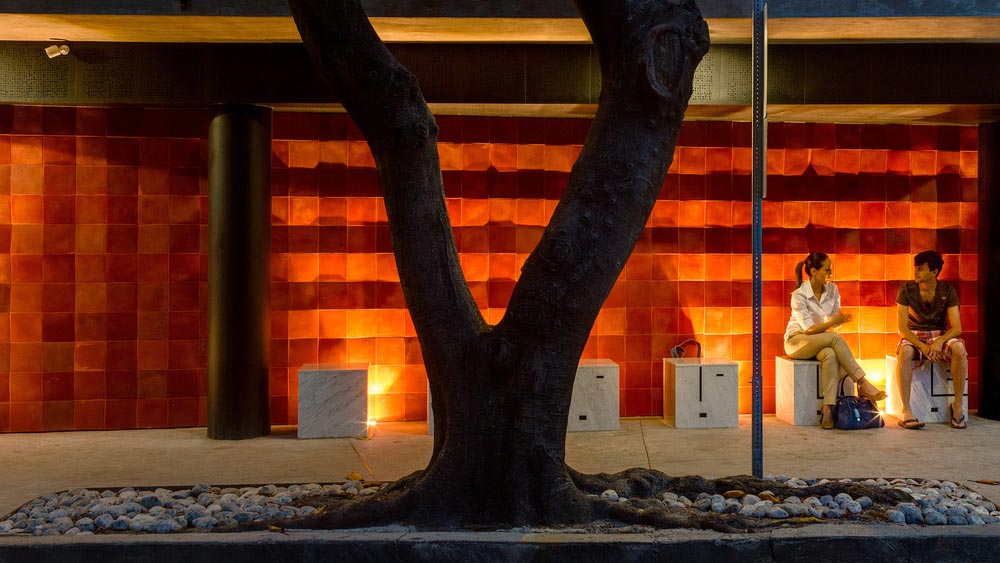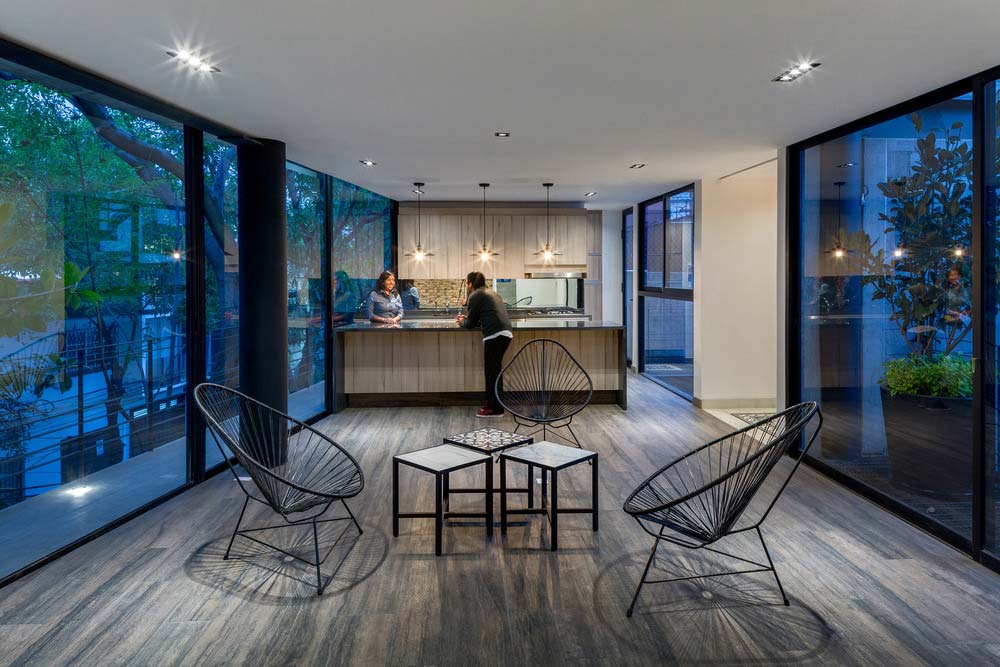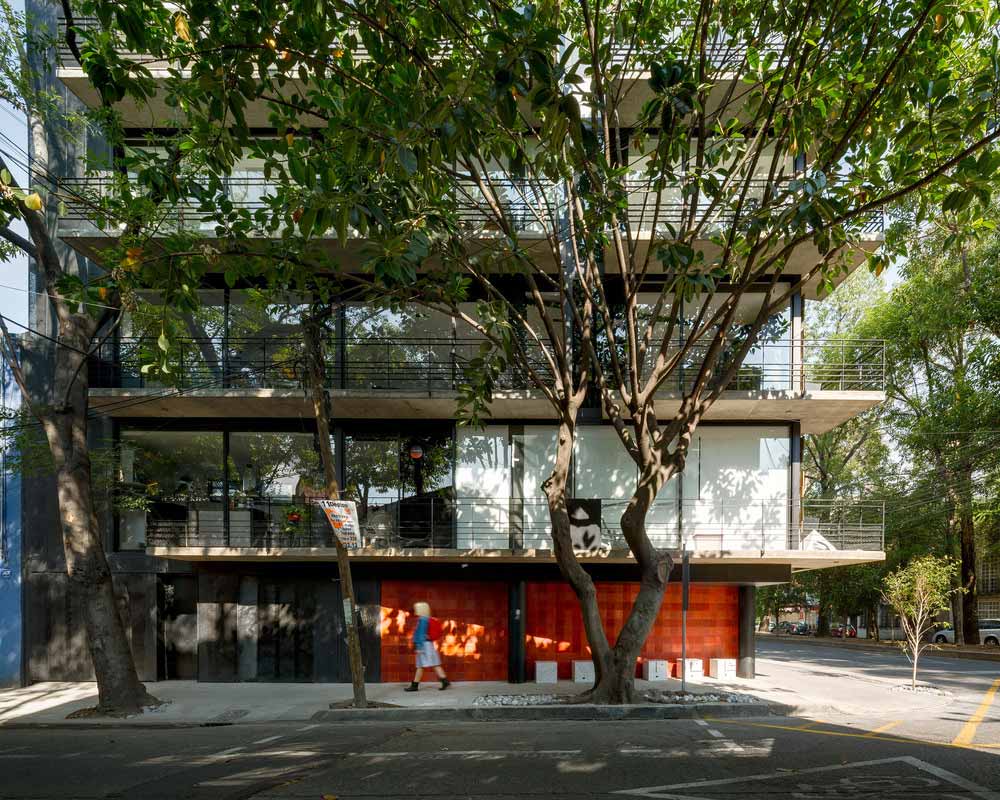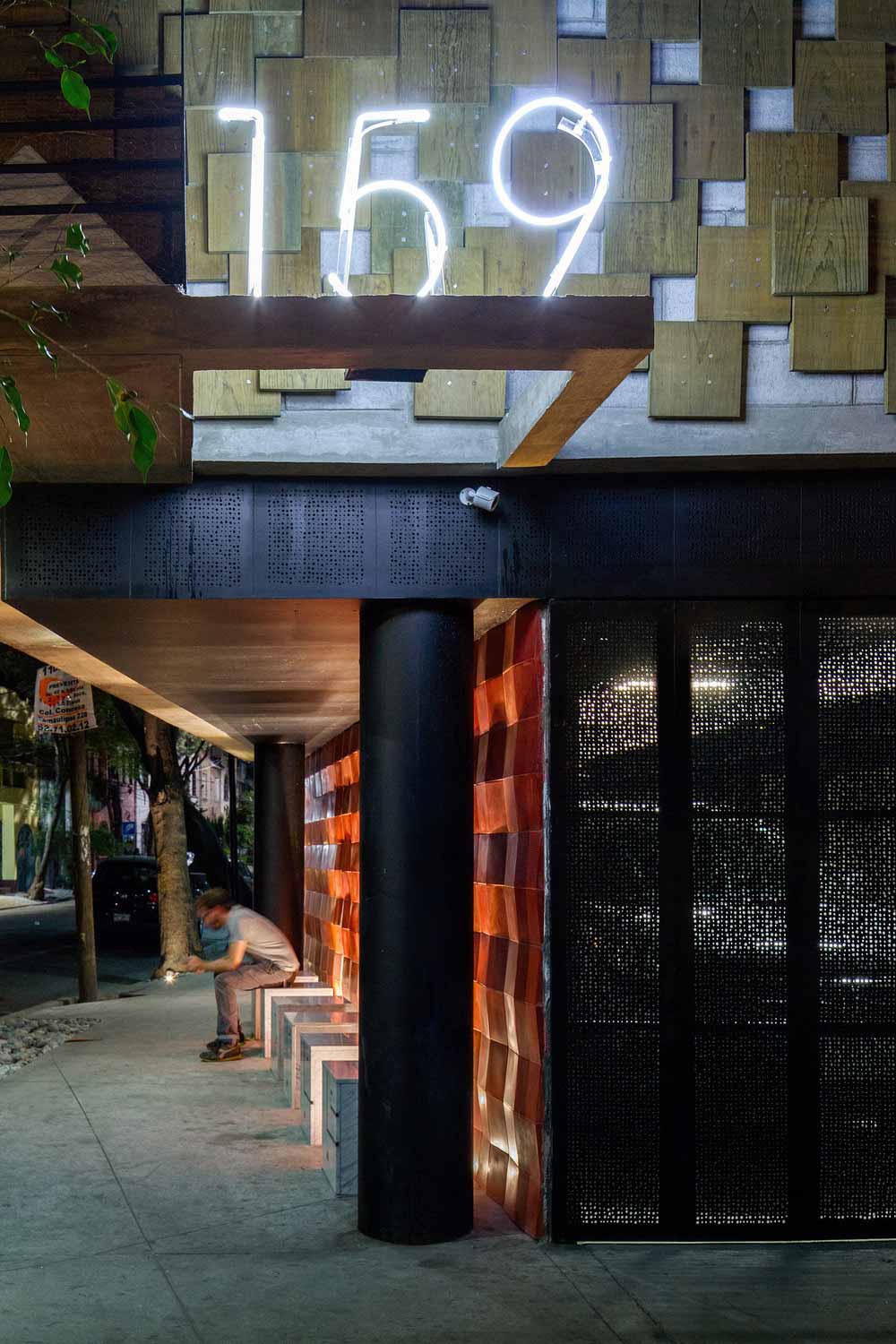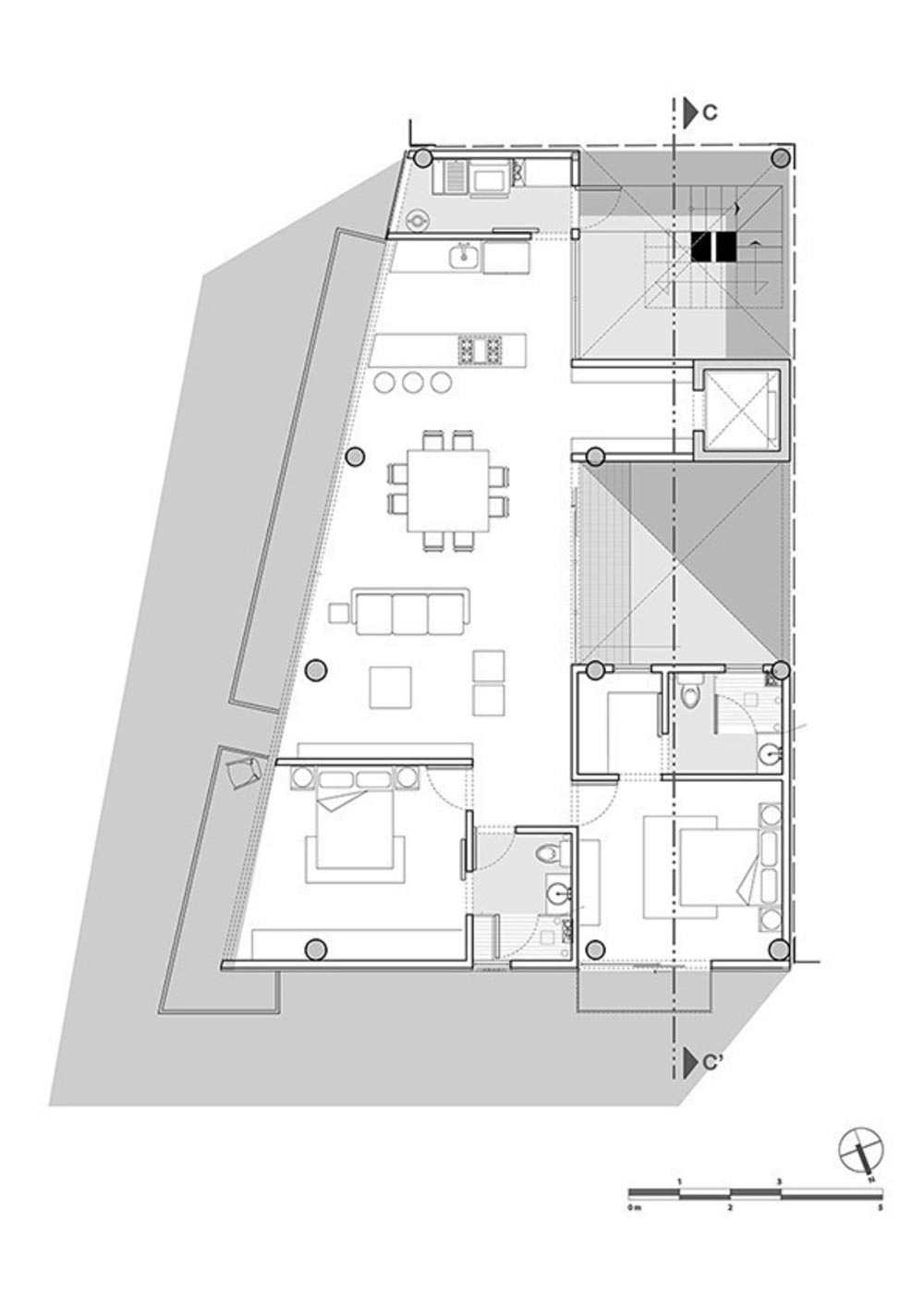 Architects: Arqmov Workshop
Photography: Rafael Gamo