The Oak Pass House by Walker Workshop breathes new life into site-responsive architecture. It combines contemporary design sensibilities with an innate sense of place, resulting in a unique hillside home that embraces its surroundings while offering a few new and interesting things itself. As an architectural object it's stunning. As a home on a distant plot of land surrounded by over 130 Coast Live Oak Trees, it is something incredibly special.
Entering the home at the top of a low, rolling hill reveals a clean separation of several volumes that make up the kitchen, living, and dining areas. This upper floor is surrounded in sweeping panes of glass, providing ample opportunity for light, air, and view to seap in. Each of these functional components are slightly shifted and rotated so as to pick up on the most desirable views, and giving the floor plan a bit of deliberate modulation in an otherwise open space.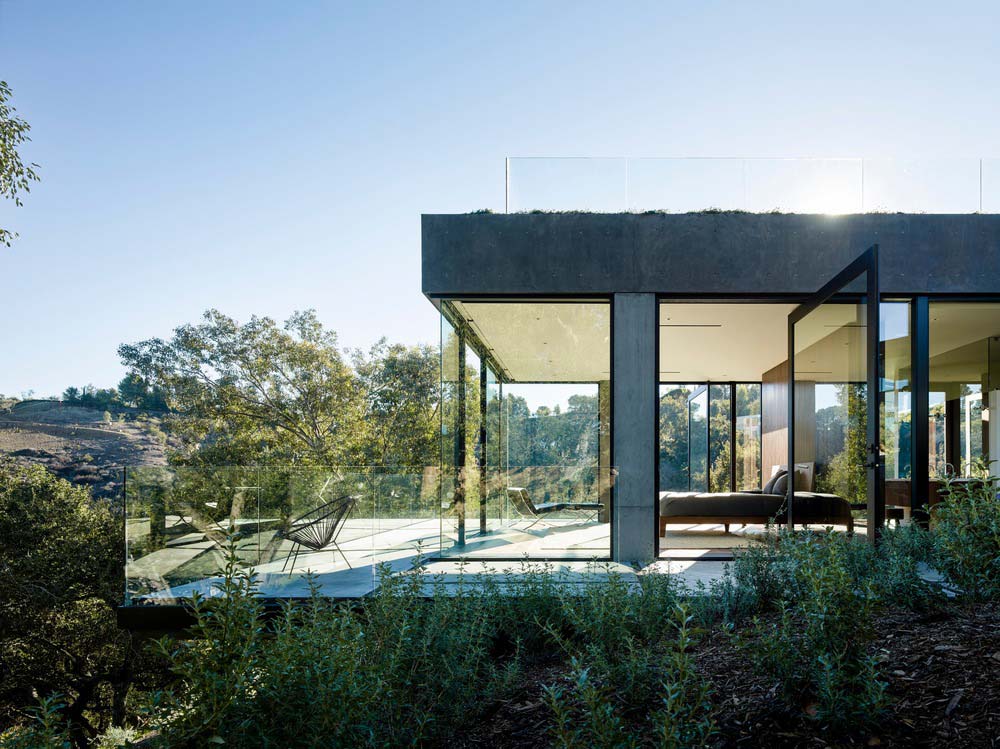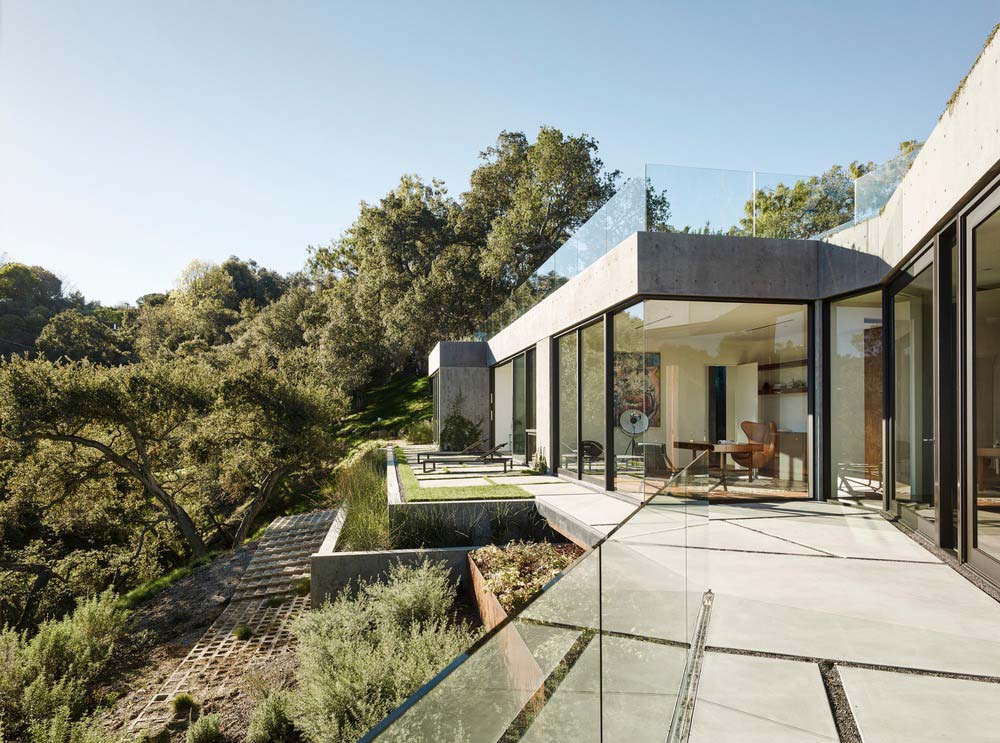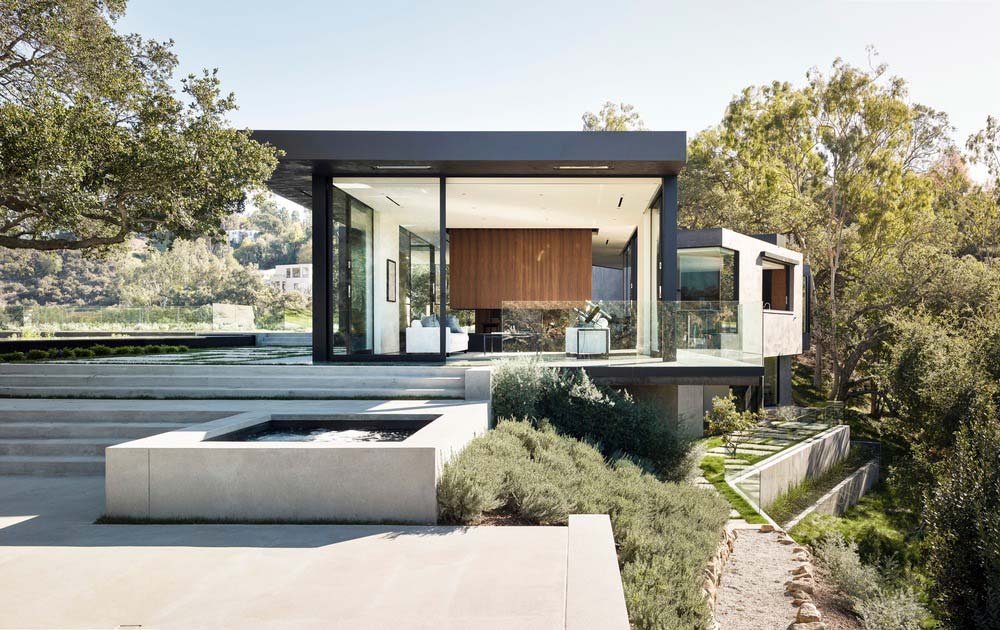 Just outside the upper floor is a reflecting pool. And just beyond that is a towering oak tree that gives the entire design a grounded focal point, and further reinforcing its inherent connection to nature. Additionally, the entire roof is covered in not only green roof, but a winding path that makes it occupiable. From up there, guests enjoy a 360 degree panorama of the entire property. It's probably the most impressive feature in the entire home, which is saying something considering what has come before it.
Moving downstairs, the lower floor spills out to a series of sunken patios and gardens. The precession from roof to rear patio is an important one – moving in and out of scale to offer a greater appreciation of how special this particular plot of land really is. Few designs are able to provide such an experiential range.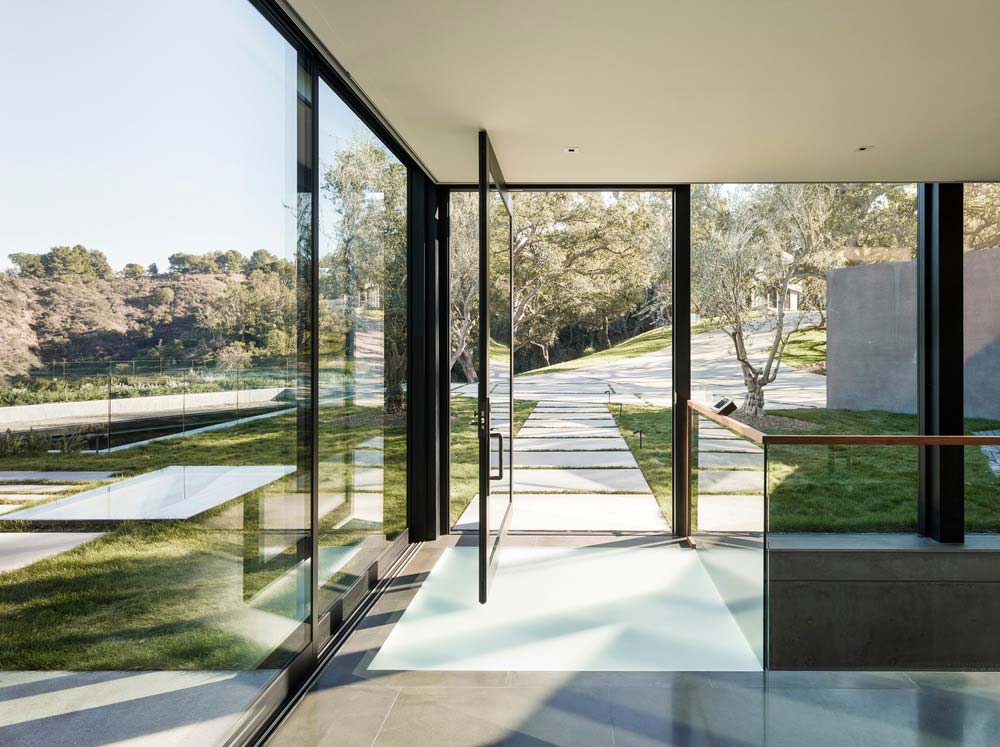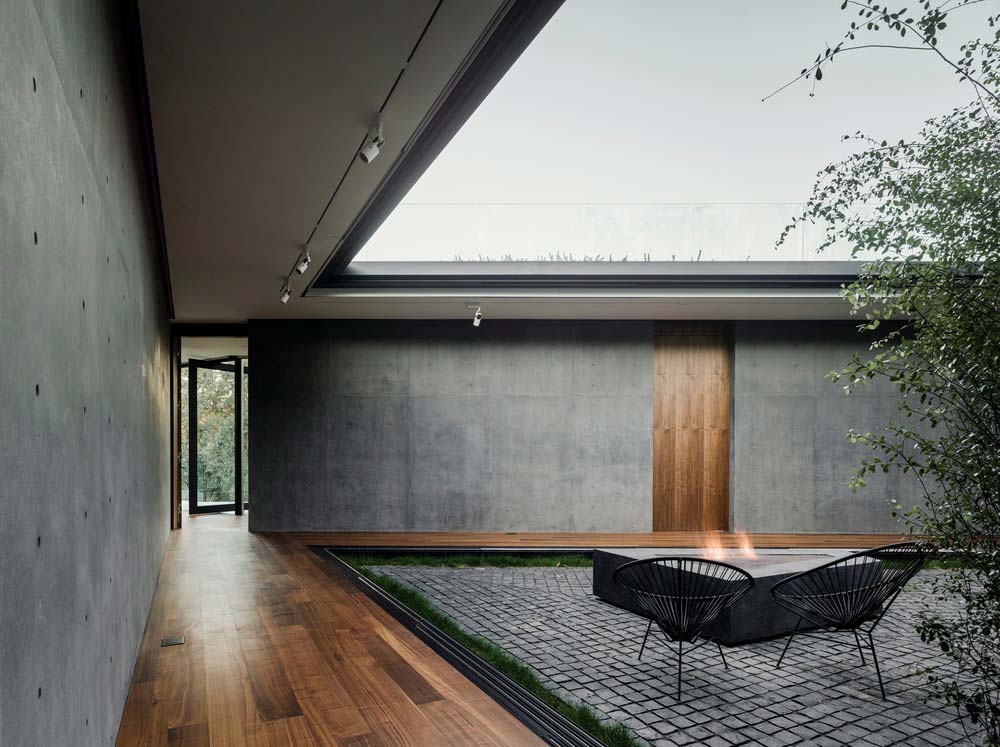 To further reinforce the connection to the landscape, natural earth tones were selected for both the interior and exterior material palettes. Dark metal, concrete and a few interjections of wood provide each facade with a balanced composition of manmade and natural. The same can be said for the interior, which relies on mostly stone and wood to amplify the processional experience.
Walker Workshop has done well to marry architecture with landscape in a way that never feels forced. They've introduced the two simultaneously and with equal pressure, resulting in a home that feels as much a part of the site's past as the oak trees themselves.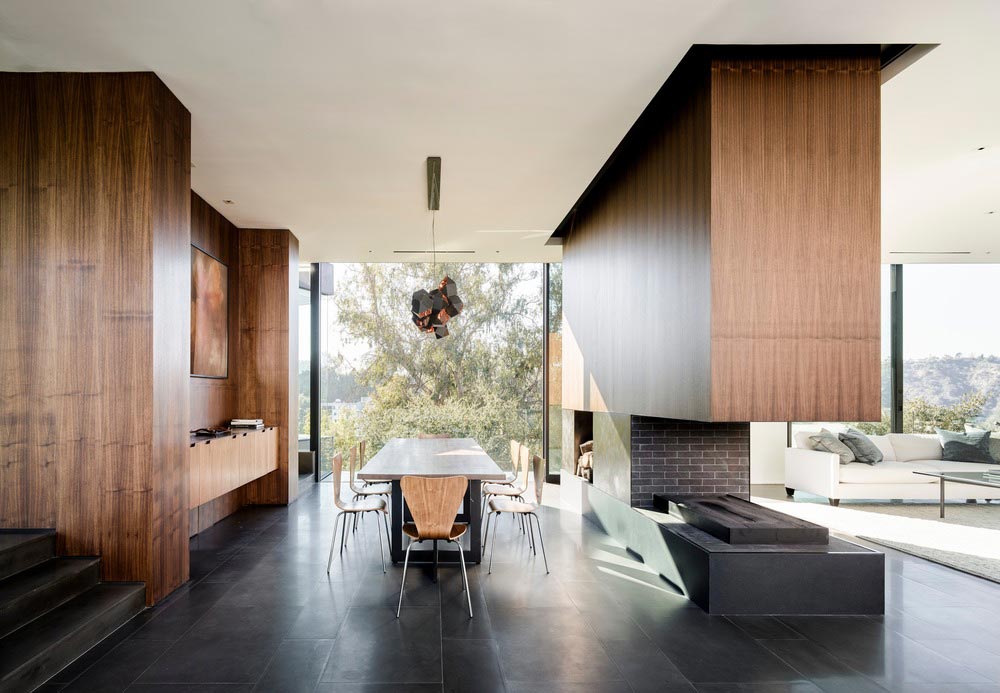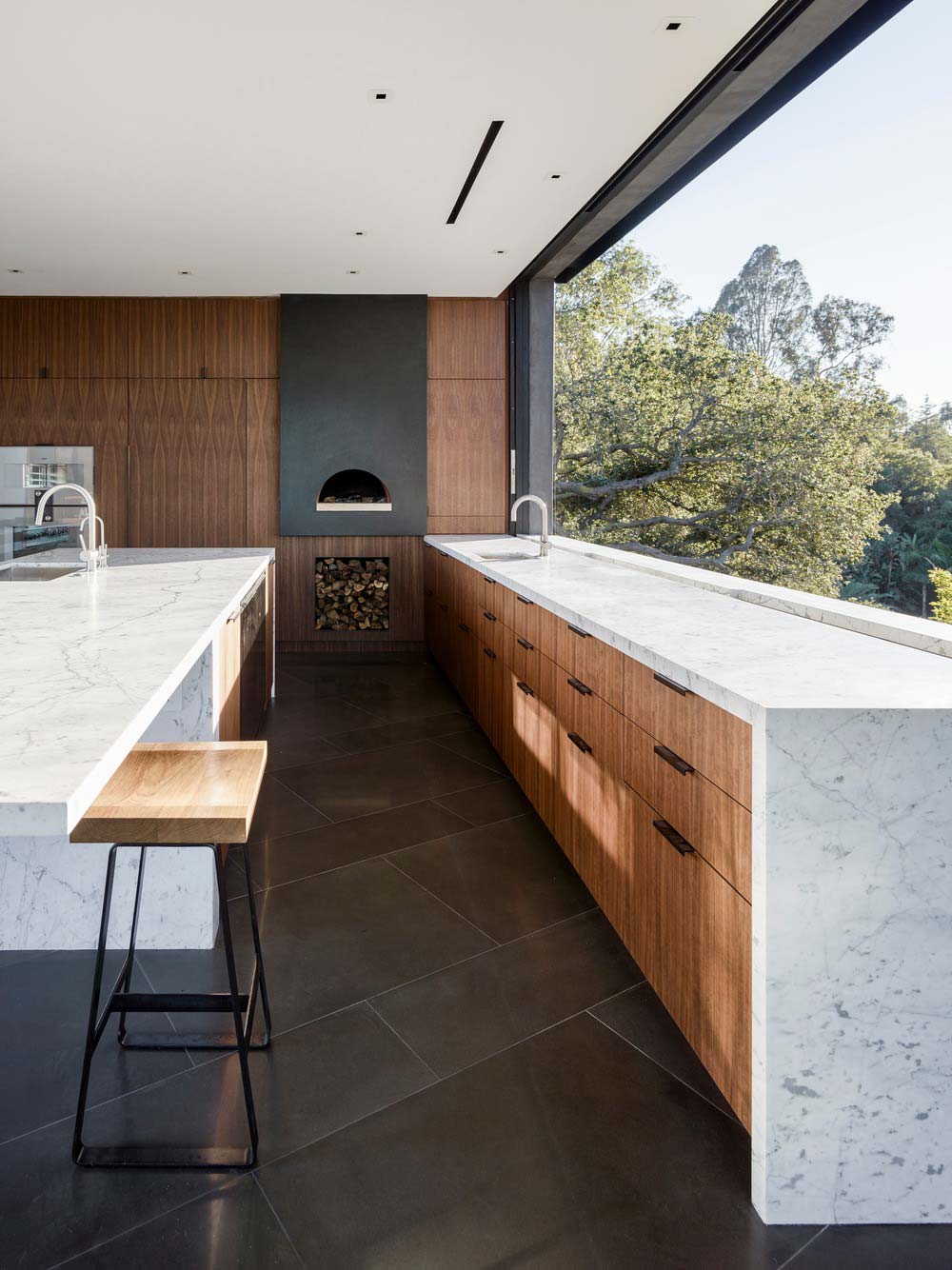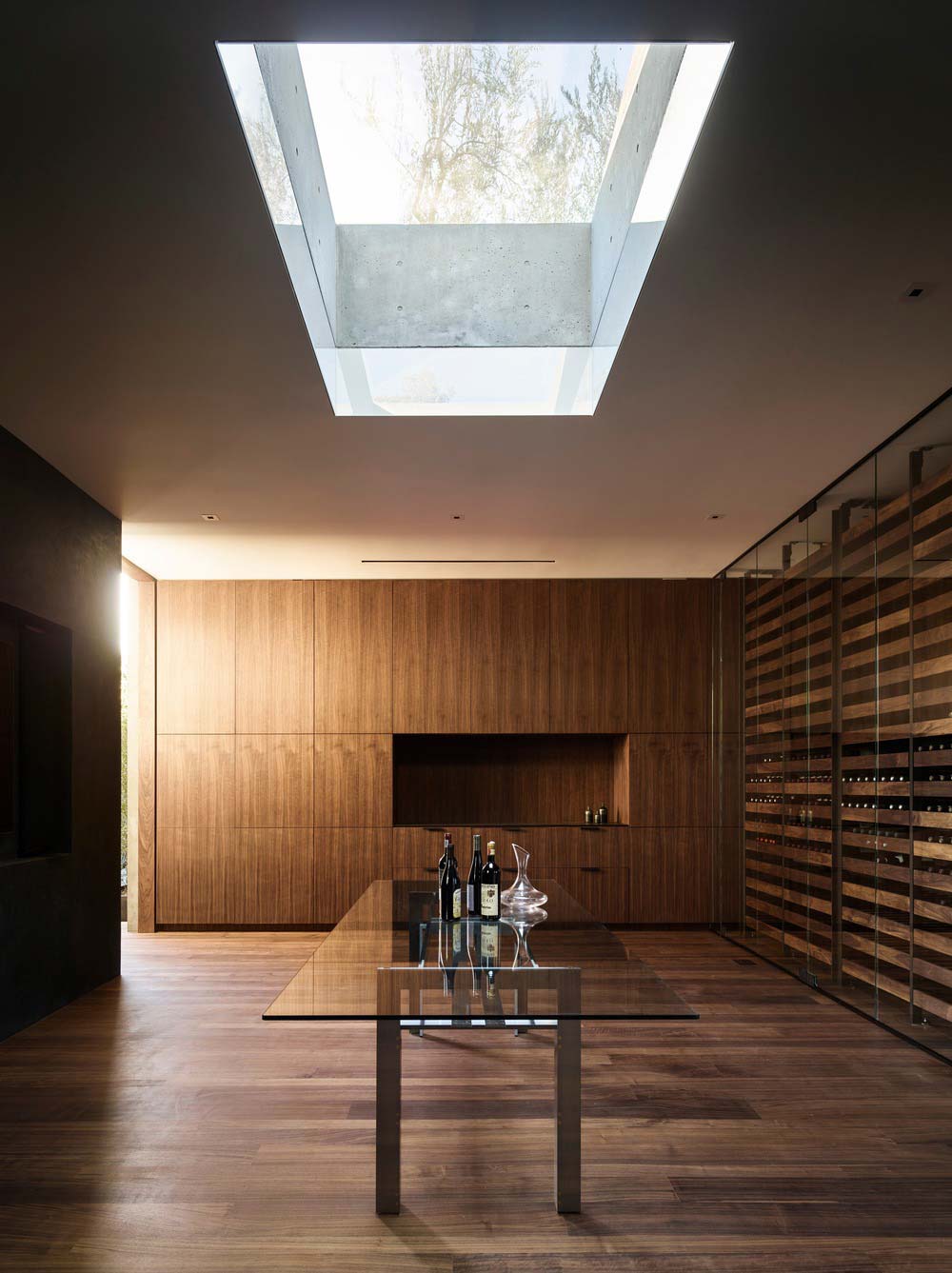 Architects: Walker Workshop
Photography: Joe Fletcher