Office PROJECT architects collaborated with painter and writer Doctor Xu Hongquan to reinvent the use and spatial expression of an old factory building transformed into a modern home and studio. They conceived the Hall Within Cloud, a reinvention of material appropriation and functional orientation to breath new air into a crumbling, outdated structure that carried an enormous amount of sentimentality. It is a project rooted in preservation and the healing properties of natural light.
The adaptive reuse design has a complicated program to coincide with an artistically complicated client. Dr. Xu is a man of many talents and mediums, and as such required very specific uses for the various kinds of art he produces. This called for several different varieties of studios, a sleeping room, tea room, study, and ample gallery space. Luckily, the old factory had plenty of existing space to throw around, but the way in which each flowed into one another became a chief concern for the designers.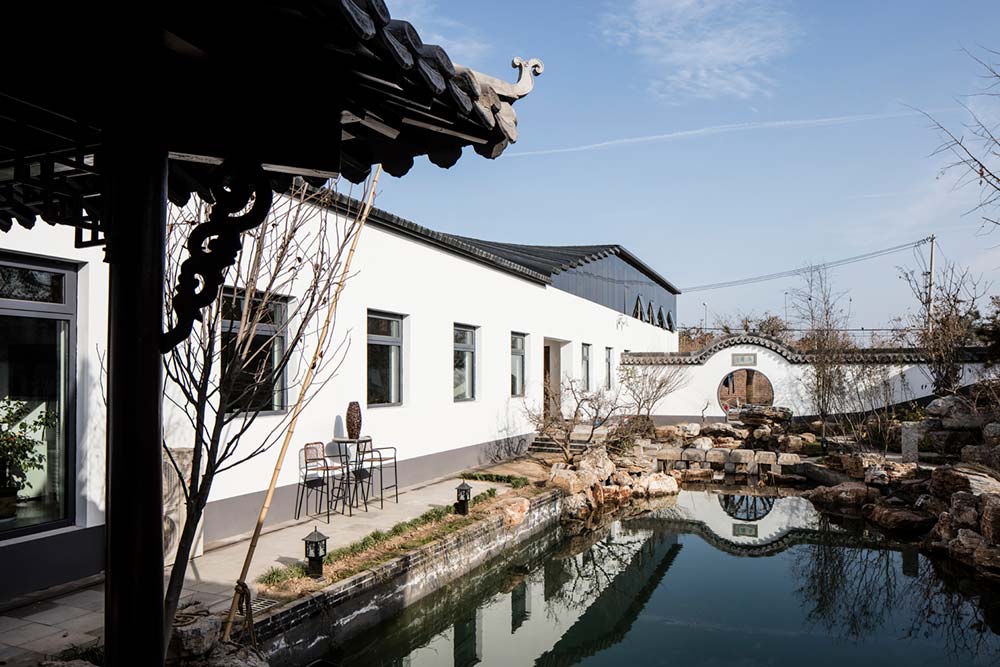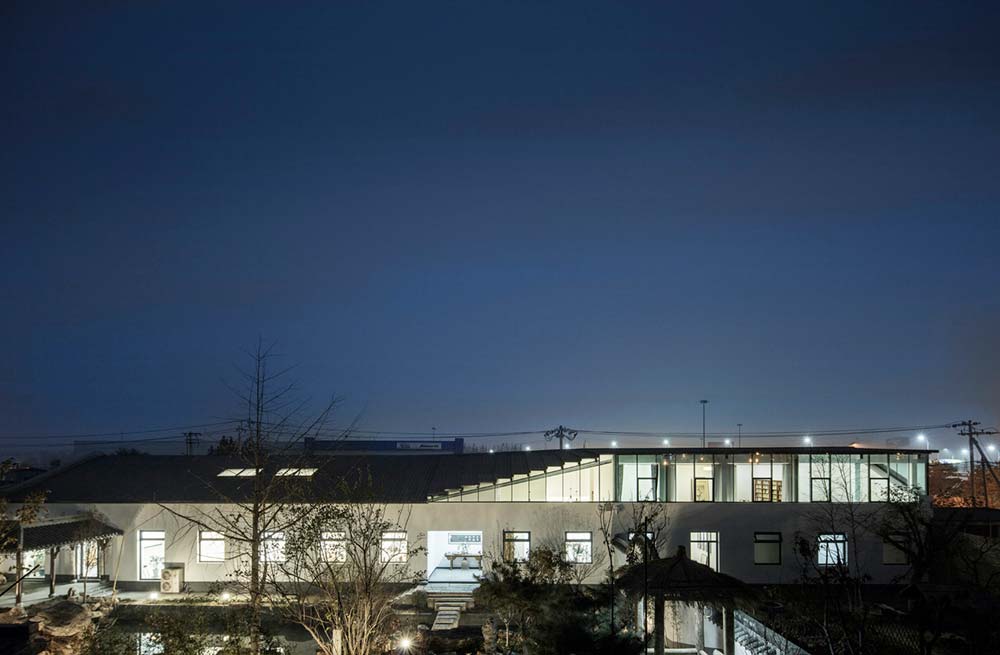 In order to alleviate some of the stresses of creating a cohesive design language for such an amalgamation of uses, they painted almost every interior surface in white. The soft walls float above a small recessed baseboard, and die into the exposed, existing steel truss structure that suspends the ceiling above. A polished concrete floor adds a bit of material depth to each space, which then transitions into a more intimate stone tile when moving into the private living quarters. If it appears more like a well-curated art gallery, it's because it's supposed to.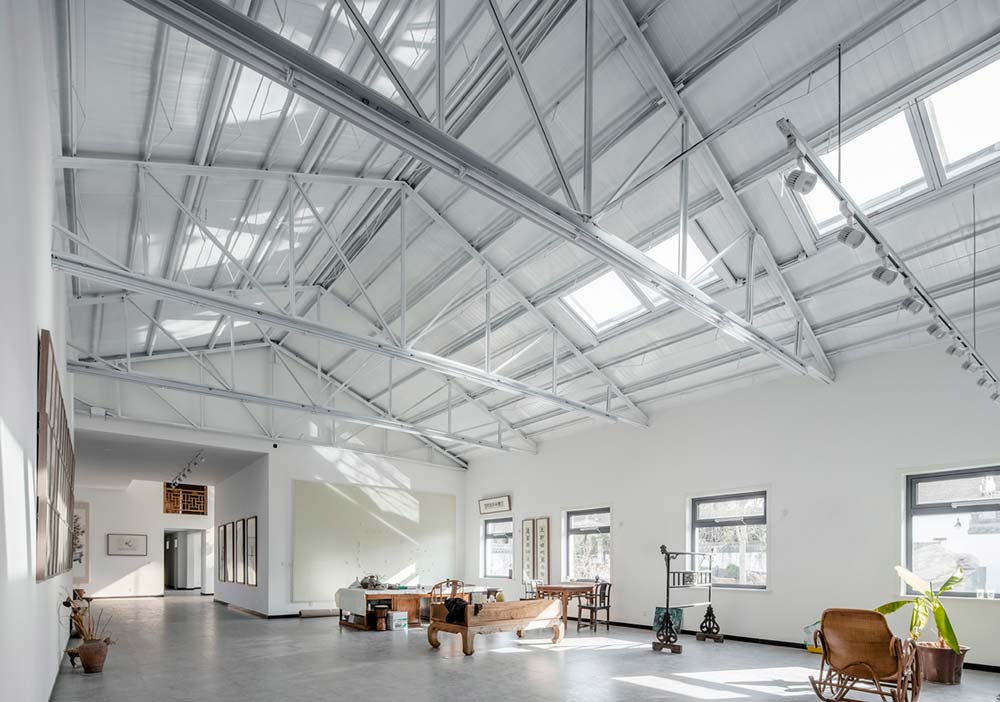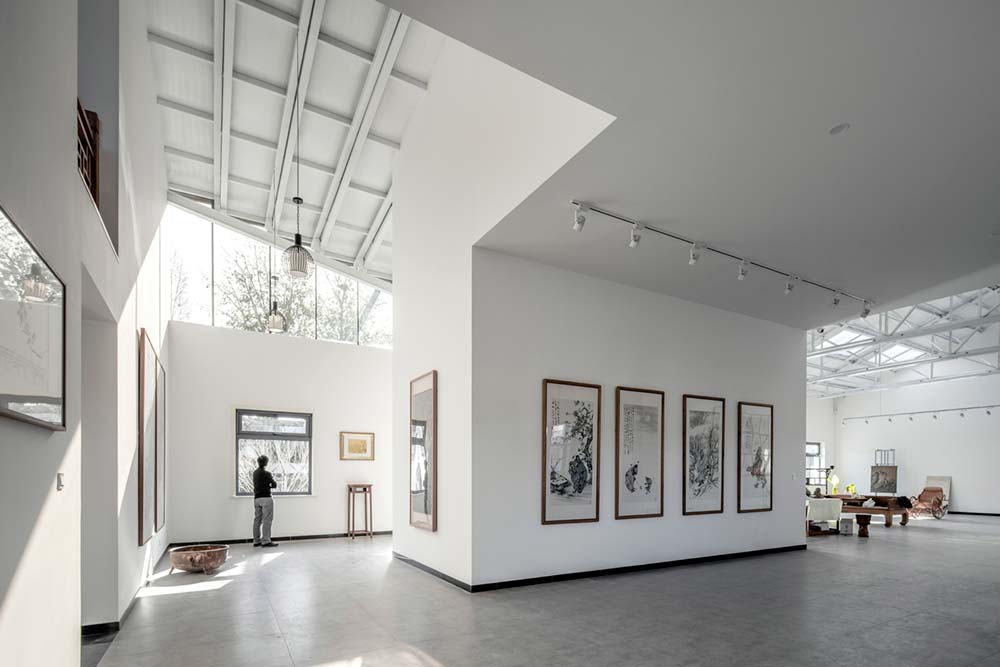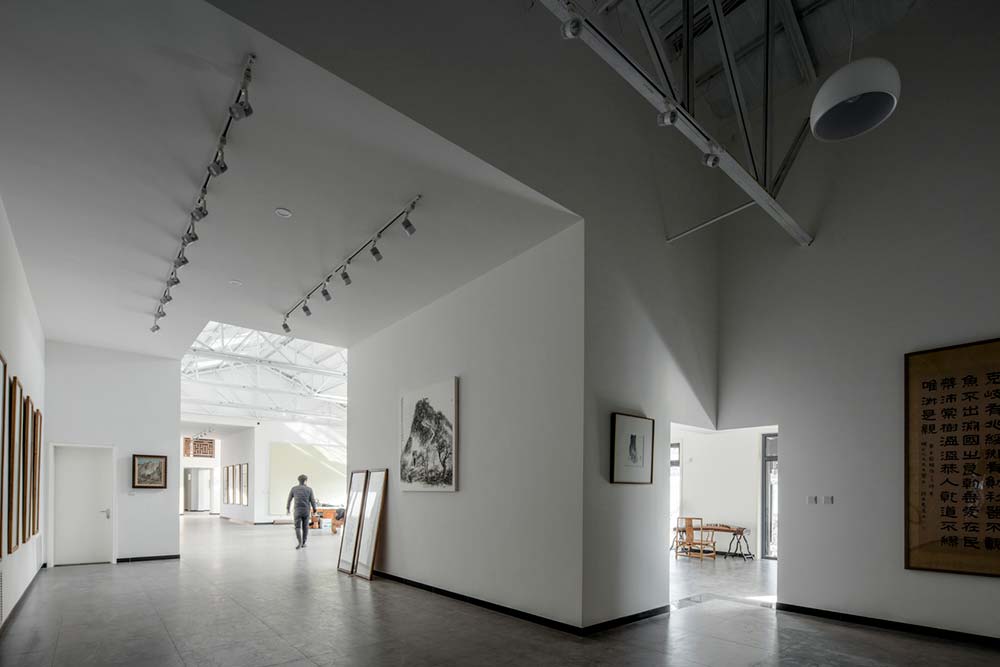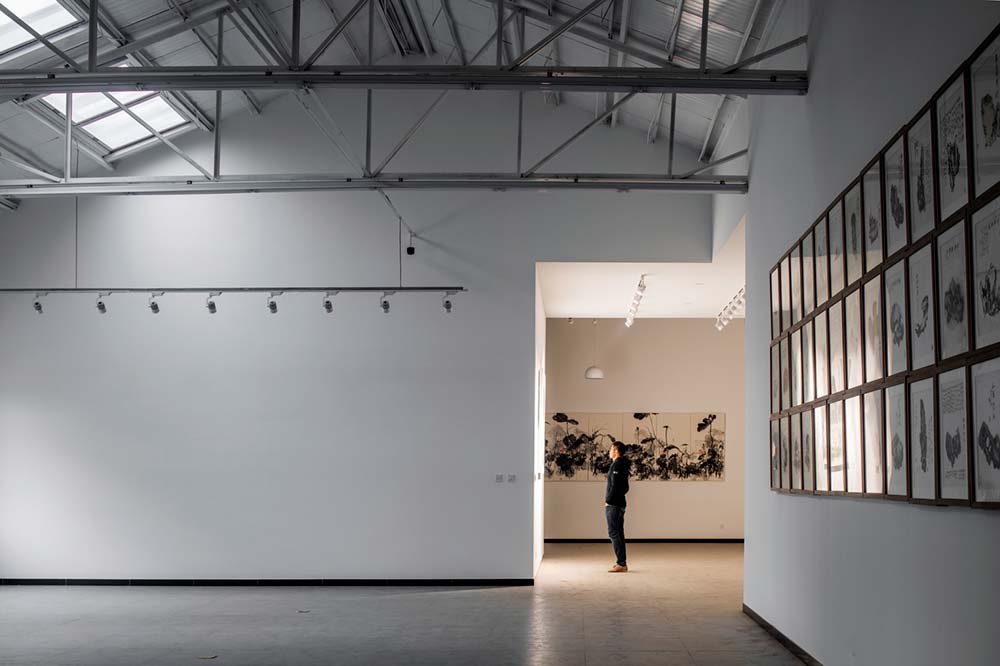 Dr. Xu's paintings, calligraphy, and other work populate many of the blank white walls. And where there aren't walls, there are vast openings that flood the interior spaces with an abundance of natural light. At one end, the roof pitches up to reveal a tapered line of clerestory lights that preserve the view towards the artwork while keeping things light and airy. In other locations skylights puncture the pitched roof in perfect harmony with the rhythm of the white-washed structural components.
The Hall Within Cloud studio achieves an aesthetic and conceptual alignment that perfectly serves the name it was given. The old factory that Dr. Xu had such a fond nostalgia towards was preserved and transformed into something that not only shows off his work, it warms his eternal spirit.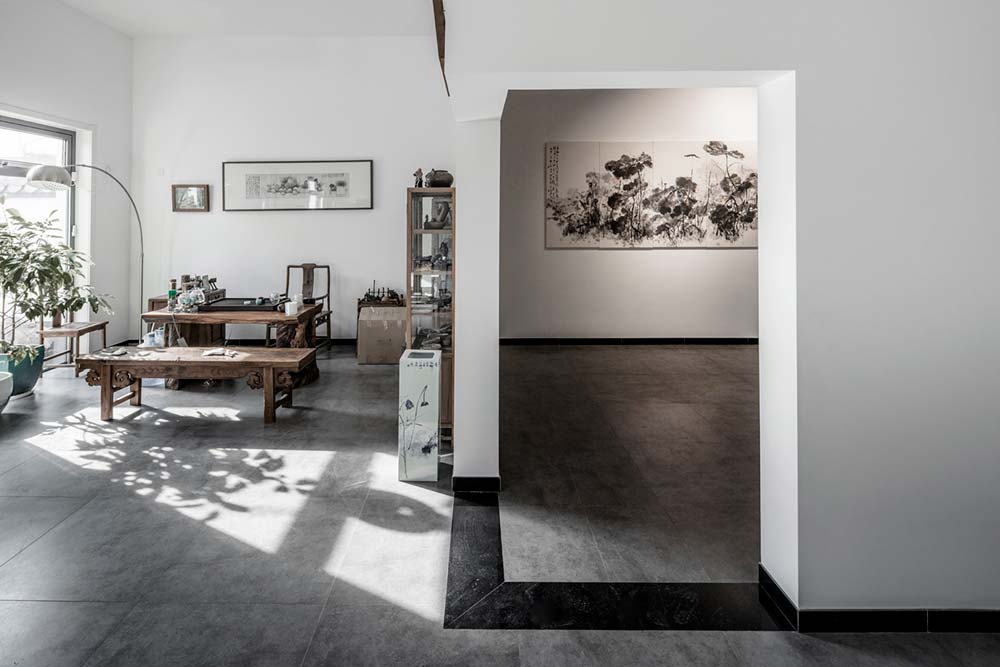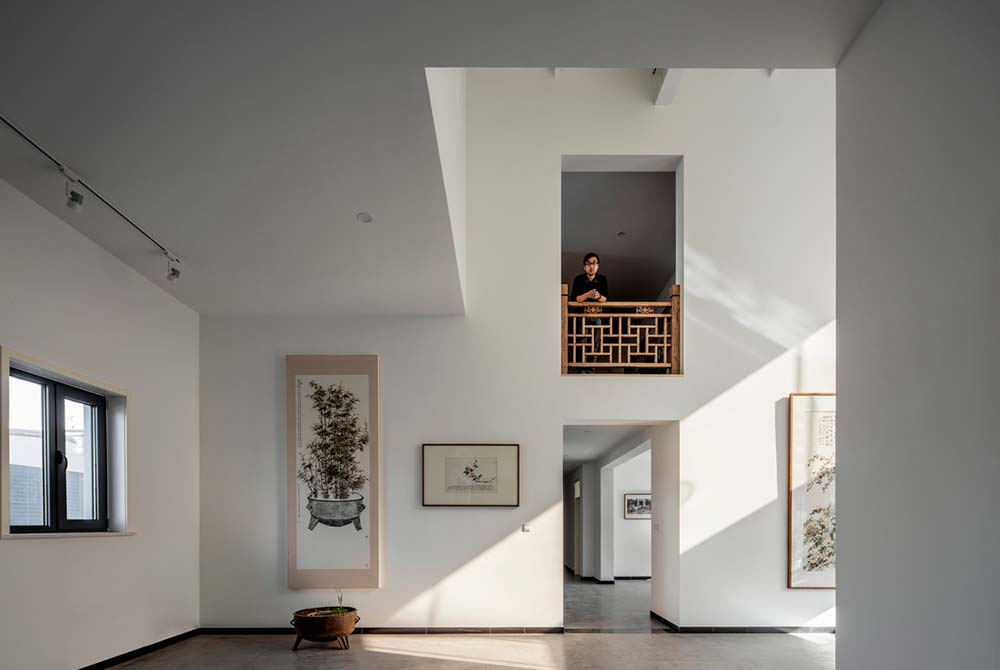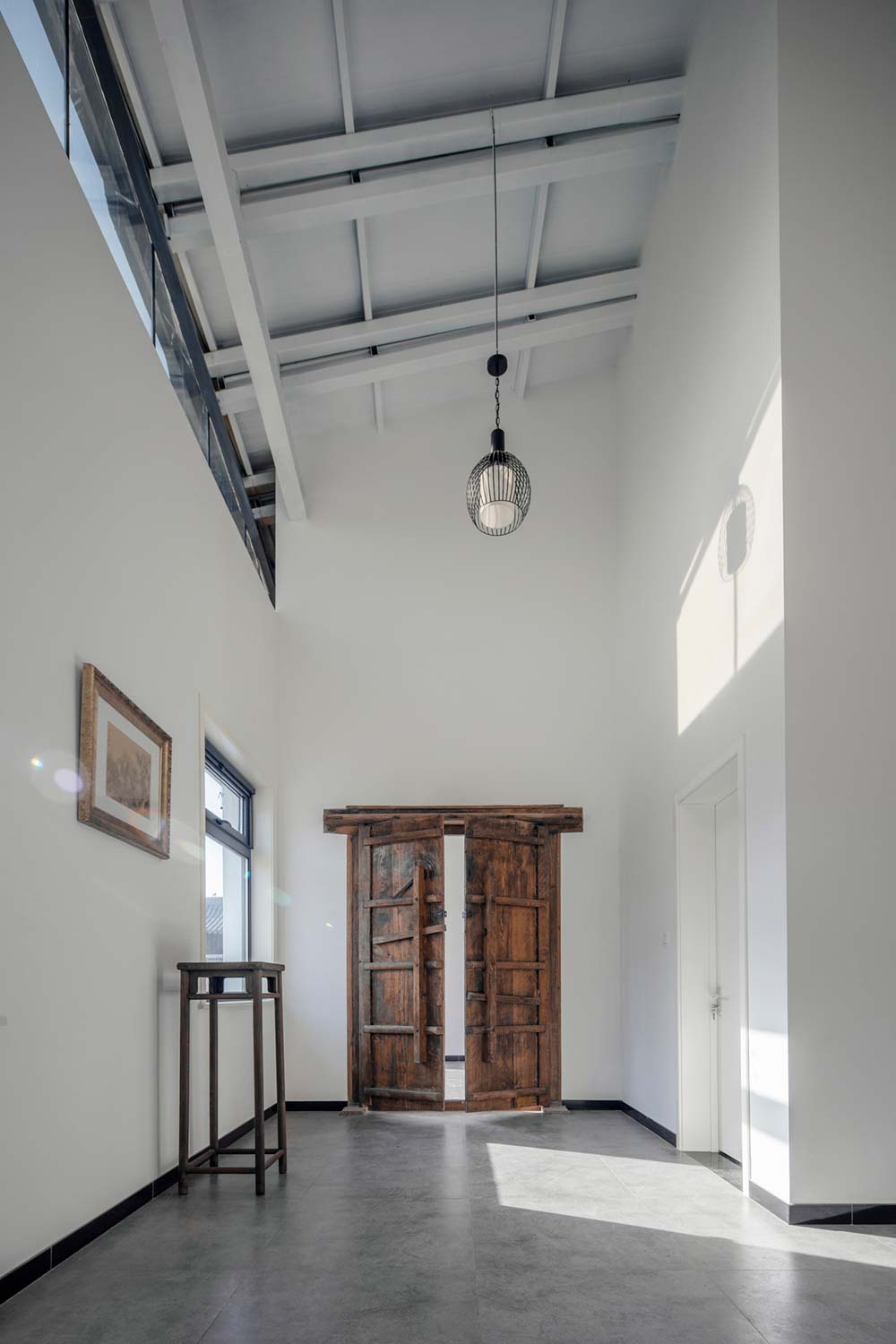 Before: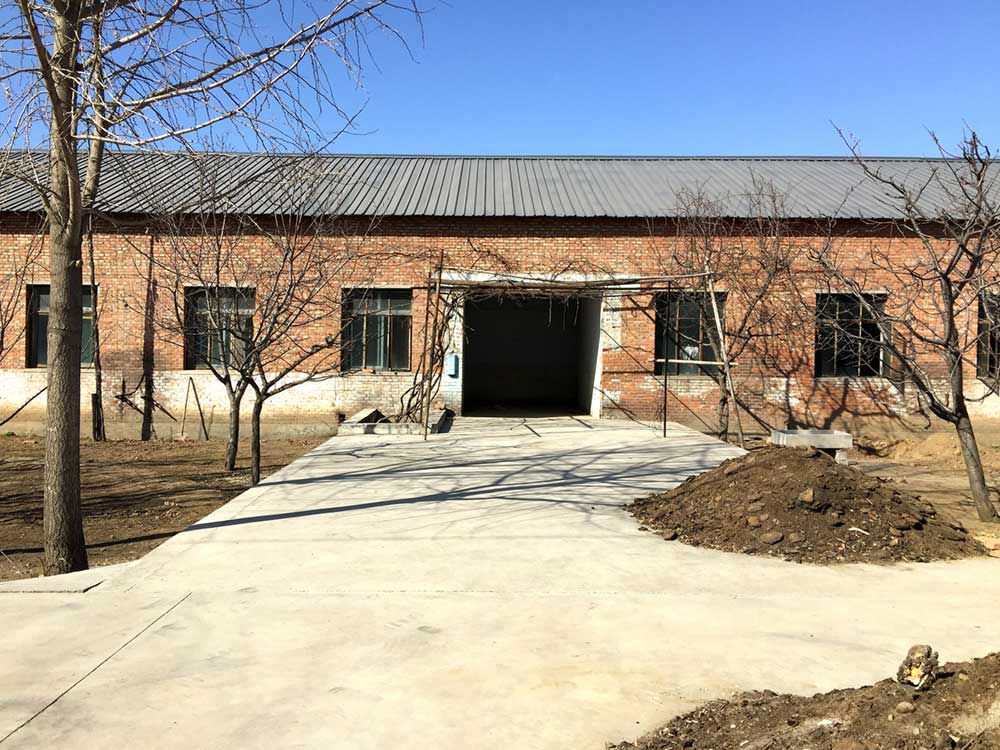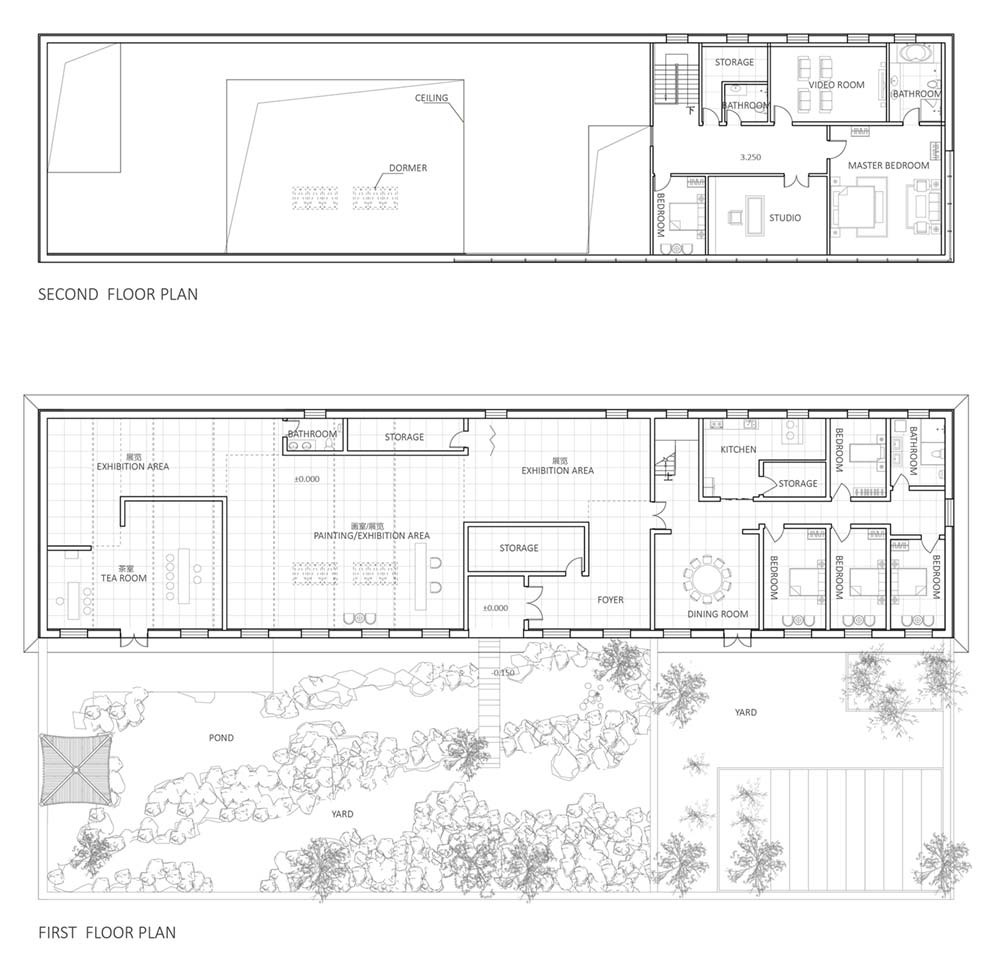 Architects: office PROJECT
Photography: Sun Haiting