The ZA City Villa uses materiality and the sculptural qualities of light and shadow to create an architectural experience that culminates in a vertigo-inducing view across the sprawling city of Cape Town, South Africa. It's the latest home design from ARRCC, and sits perched atop a cresting steep slope that provides all the inspiration the architect needed to craft a contemporary work seeded in the subtle power of natural modernism.
The design allows the slope and the view do most of the leg work, keeping a two-story profile that is composed of a series of interlocking and overlapping concrete planes. From the driveway, the home appears as a single geometric extrusion that welcomes visitors in with the promise of clean details, minimalist expression, and a focus on what happens outside the walls of the interior.
This project is as much about the space surrounding the home as it is about what's contained within it. These concrete planes ground the design in sturdy fundamentals of construction and they do well to control program, modulation of light, and the connective tissue between passing thresholds.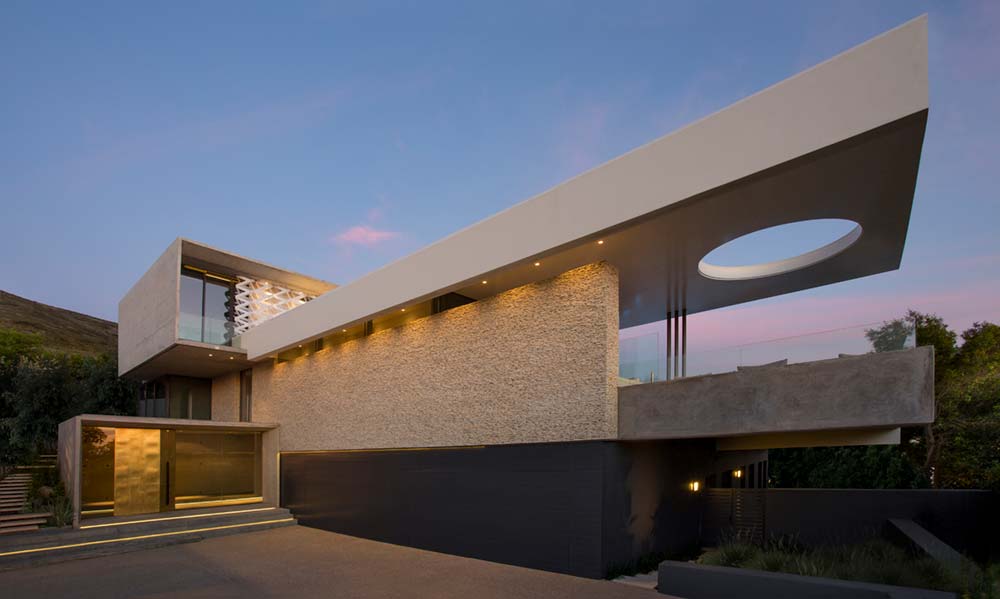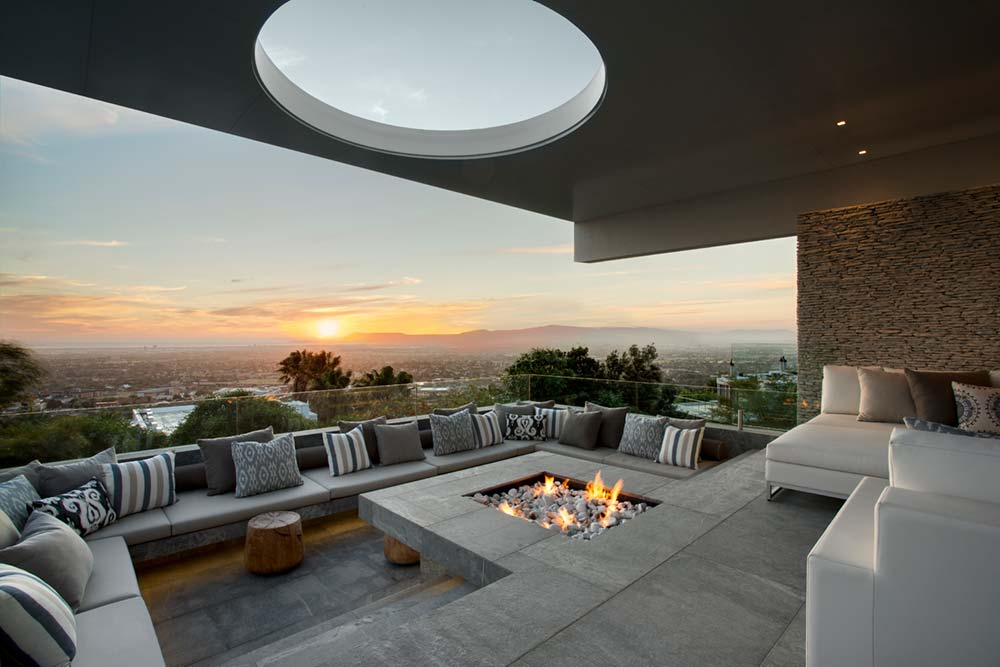 In many instances, the only thing separating the inside from the out is a thin layer of floor-to-ceiling glass. These invisible barriers don't do much to interrupt walls, floors, or roofs from continuing their compositional force as they weave in, out, and around the home's perimeter. Concrete, once again, creates a homogenized interior palette that allows for articulation to occur in placement of furniture, insets of light and view, and the occasional softness of wood.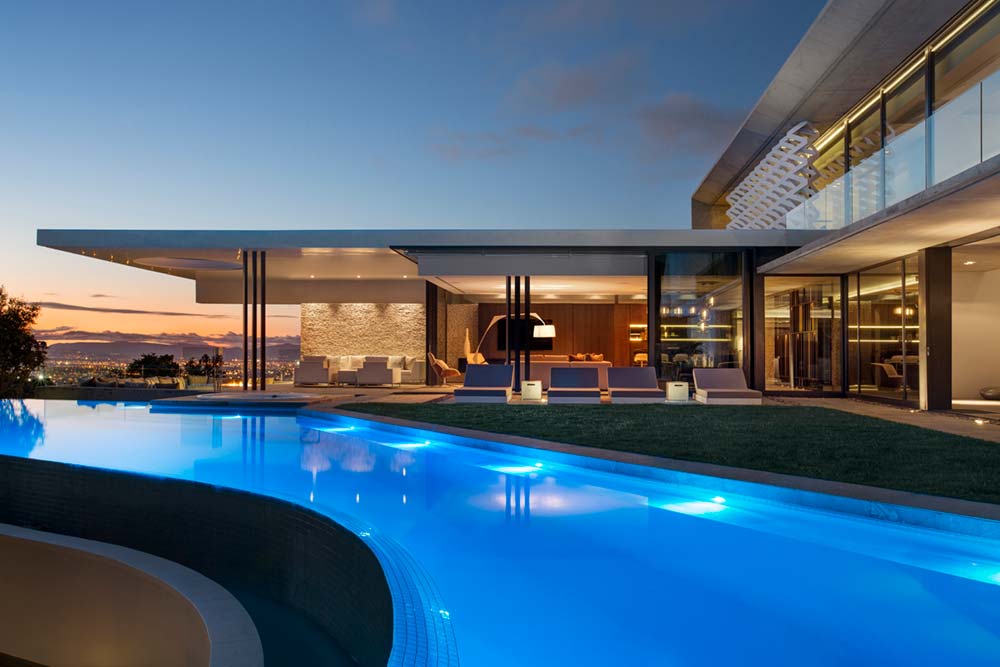 The rear patio features an extension of the roof plane that is supported only by three spindly steel columns offset slightly from its furthest reaching corner. Above a built-in outdoor seating area is a circular oculus that allows in light, and allows out views of the starry night sky. A sunken fireplace anchors the edge of a pool, which consists of several organic curves that nicely juxtapose the rectilinear rigidity of the home.
The Za City Villa reminds us that luxurious residential housing is indeed alive. It's a project that shows impressive material restraint while focusing on the natural elements that make the site so special. It's a project that never tries to do too much, yet succeeds in almost every way due to a design focus on quality of space, material, and light.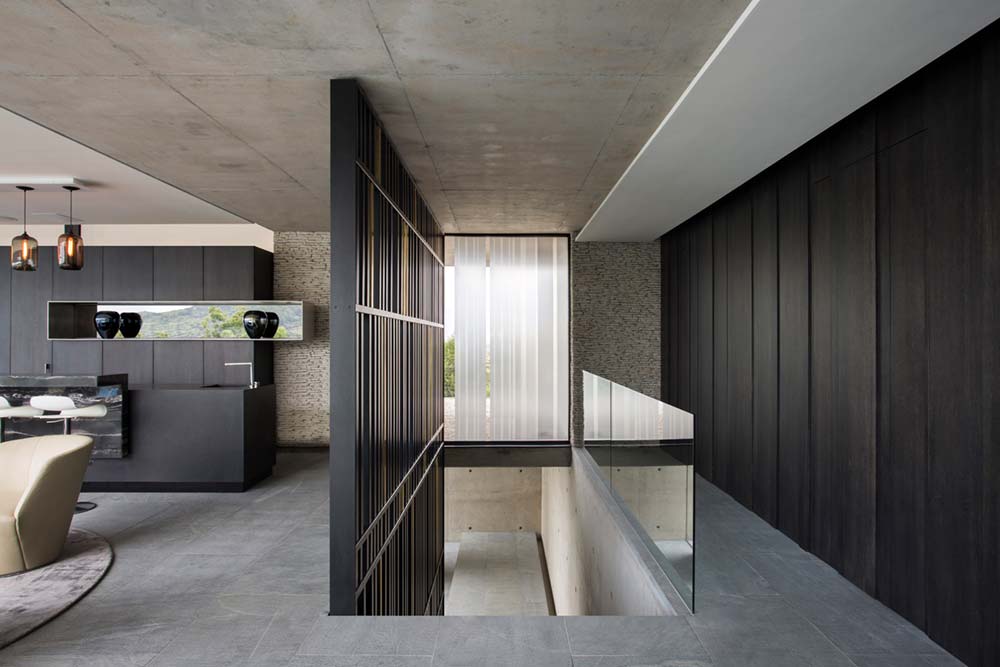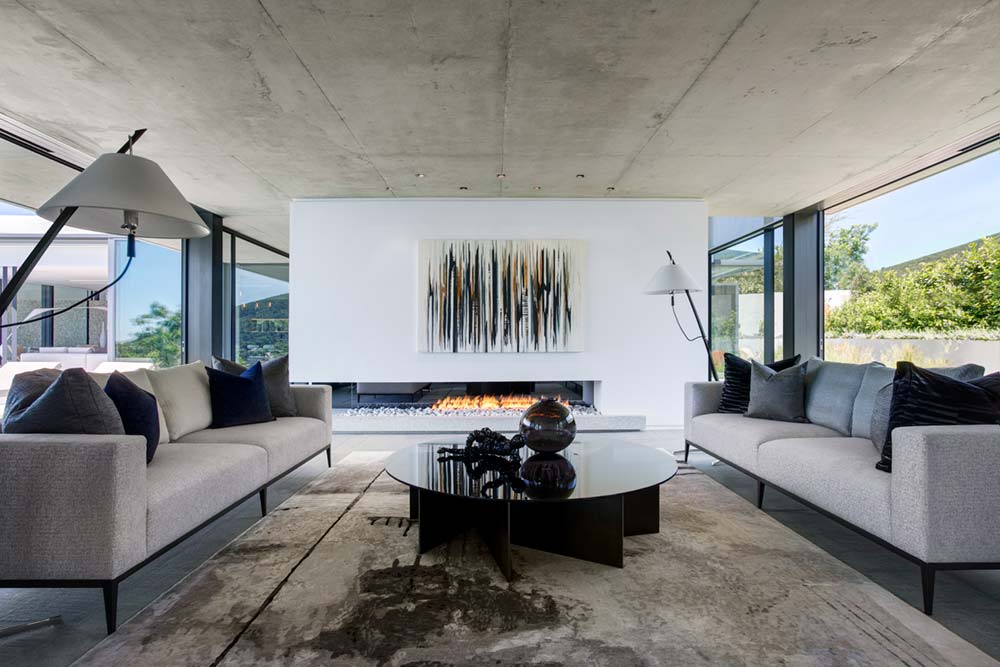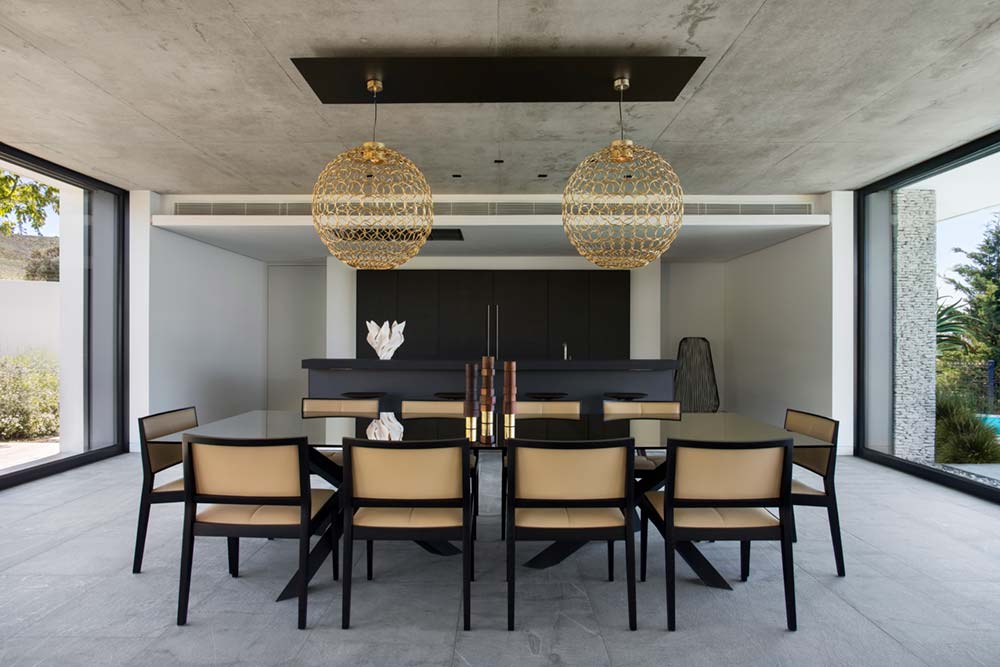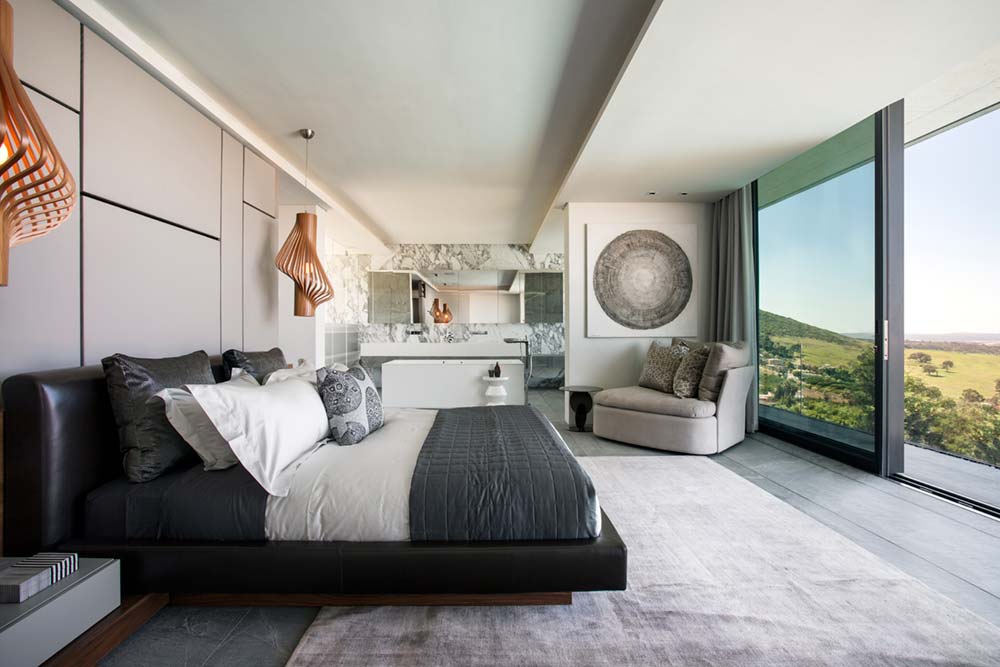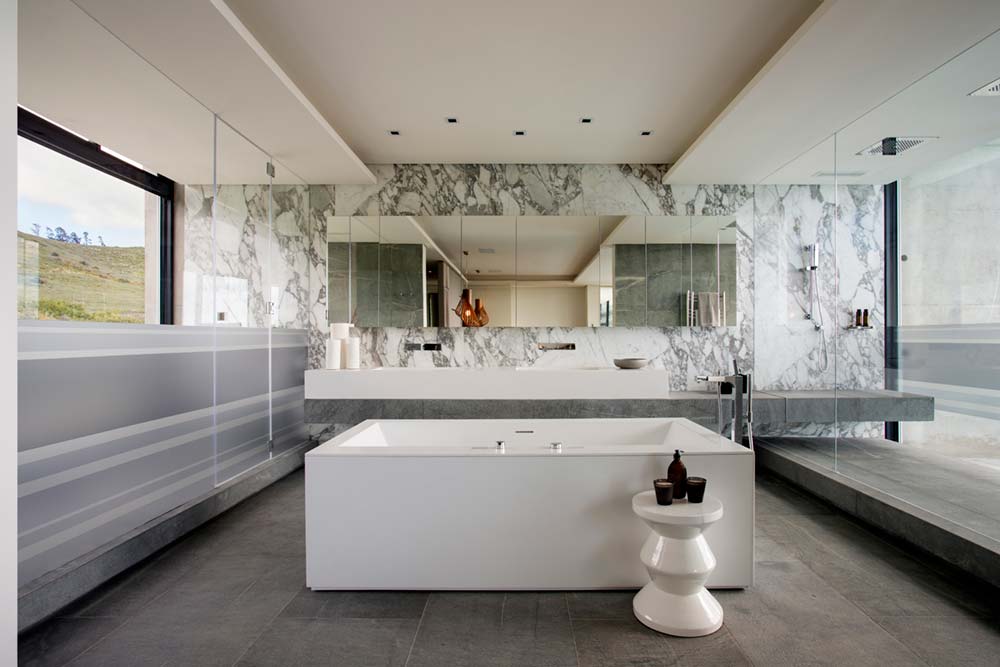 Interior Architects: ARRCC
Project Architects: Mark Reilly, Brian Bernhardt
Photography: Adam Letch