Maynard Architects has made it their mission to reinvent the suburban landscape with architecture that matters not only in form and aesthetic, but in sophisticated understanding of place. This multi-generational home is an example of how to enhance a traditionally boring streetscape by poking fun at the rather thoughtless approach most take towards mass produced residential architecture. It has character, flair, and an unfettered desire to be like nothing you've ever seen. All this theater is wrapped around a beautiful house that simply makes sense in the ways that really matter: form and function.
A neatly manicured grasscrete driveway leads visitors to a front-facing facade that looks like someone tried to stuff a Scandinavian sauna inside an armadillo. Vertically oriented, dark wood slats occupy the bottom portion of the exterior, while a shell-like grey shingle undulates around the top. It's about as unusual a juxtaposition of primary building materials you'll see, but it somehow works in being simultaneously absurd and stunning. A few mismatched windows hover around the facade offering the interior functions plenty of light and view.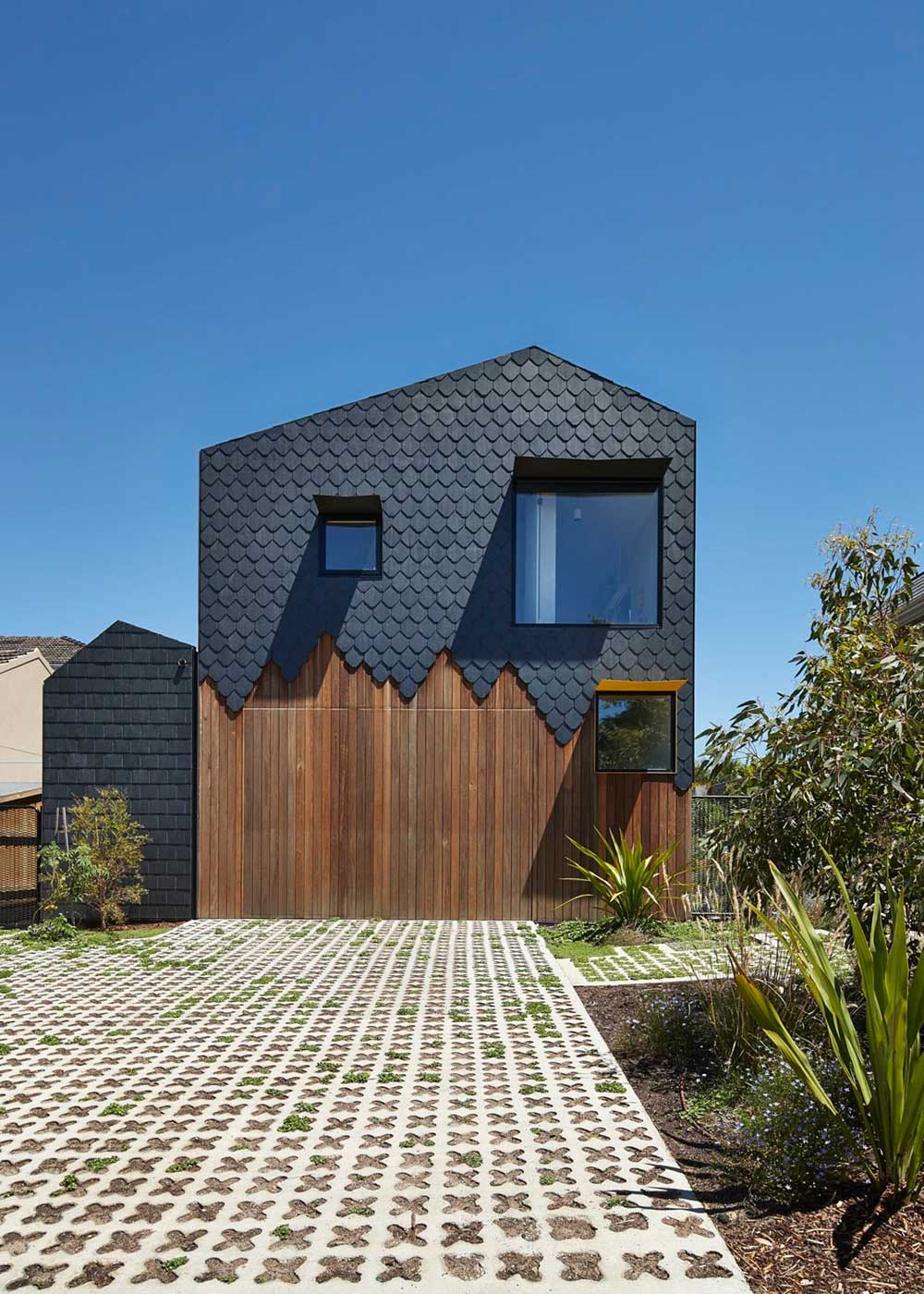 Sidle up along the side of the house and you'll notice the patterning of the exterior cladding changes at almost every turn. The shingles transition into a brick pattern which then switches to some medieval diagonal etching that might feel more at home in a pane of stained glass. It's all held together by the fact that each patterned wall has the same underlying hue and texture, adding a bit of cohesive playfulness to an otherwise mad amalgamation of yin and yangs.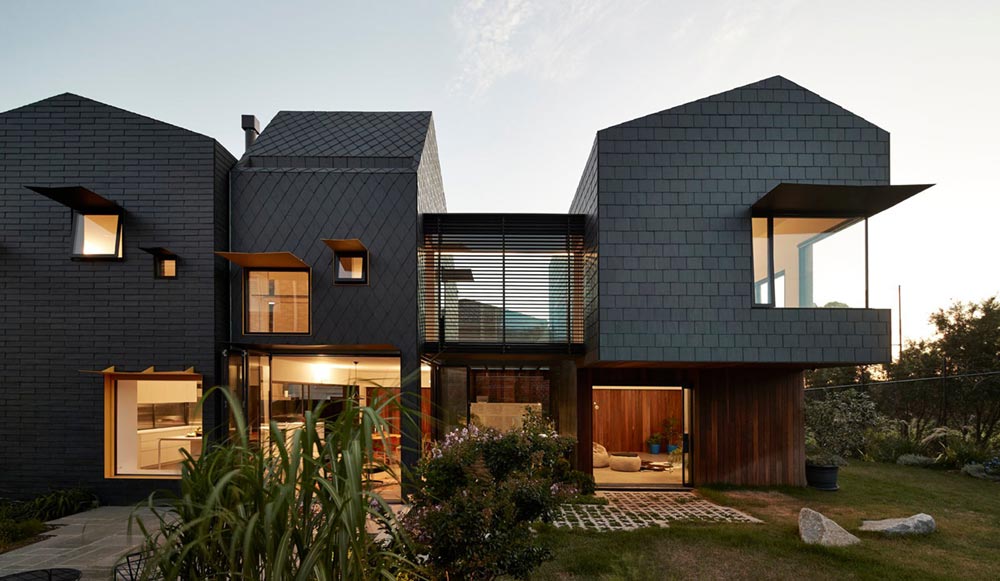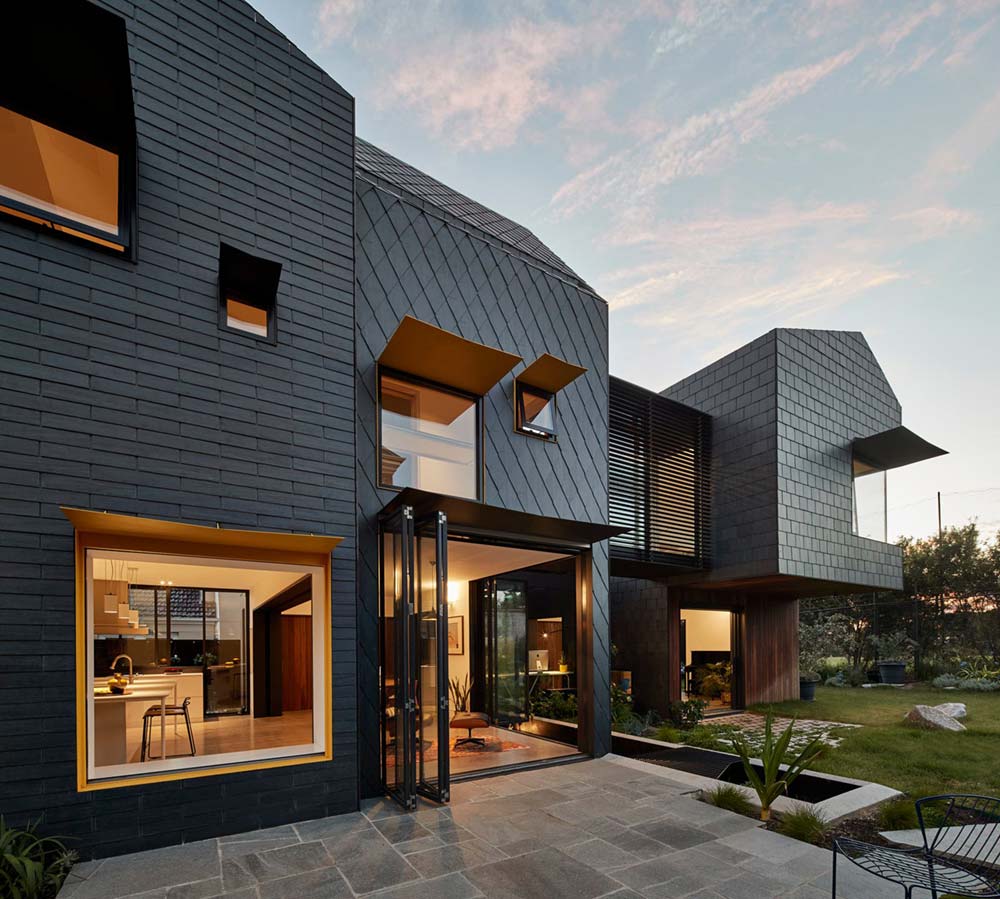 Hiding behind this unusual exterior is an incredibly well organized and meticulously detailed interior. The playfulness never ceases to show itself with peek-a-boos and hidden passageways at almost every turn. Among the controlled chaos is a bright and airy kitchen/dining space that can be fully opened to a rear courtyard via a series of sliding accordion doors. This is a house, after all.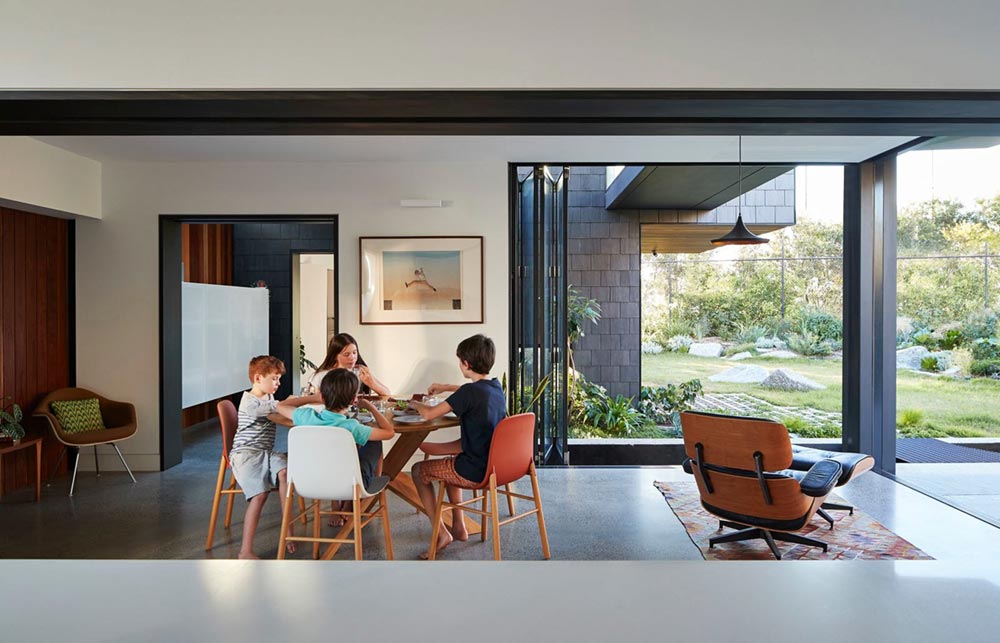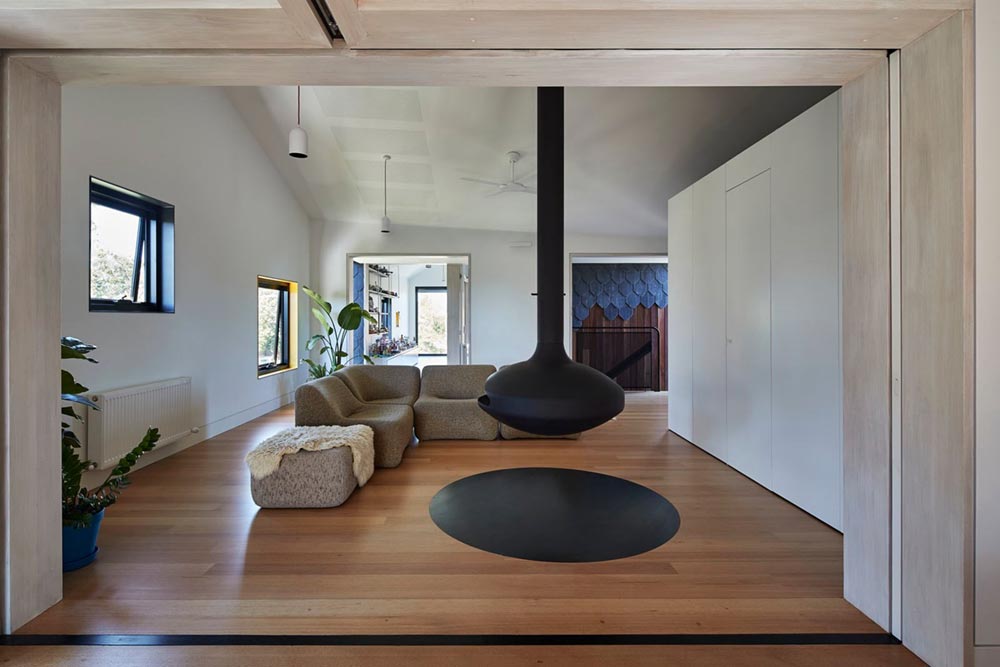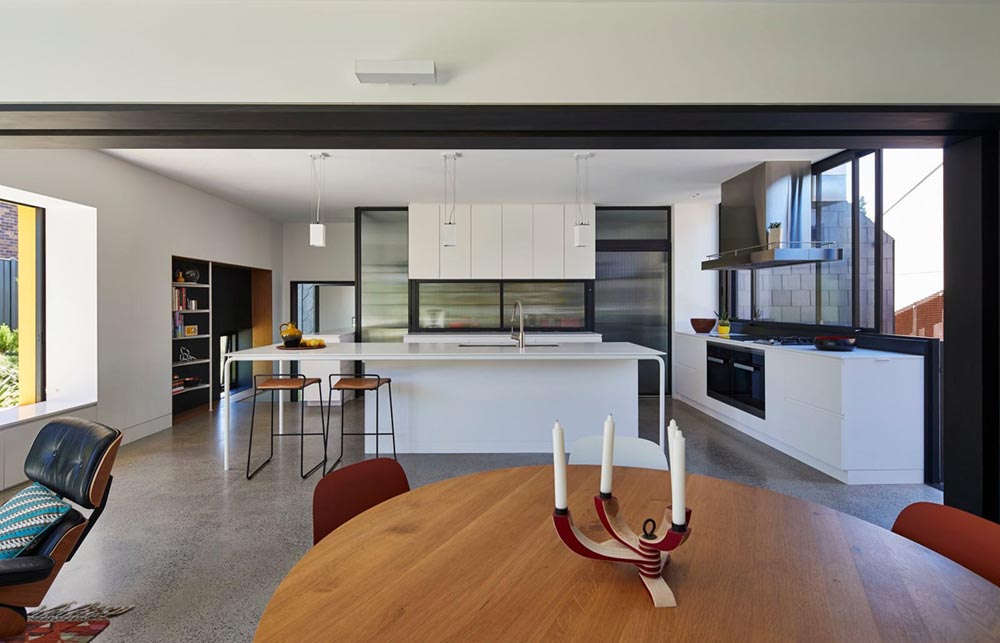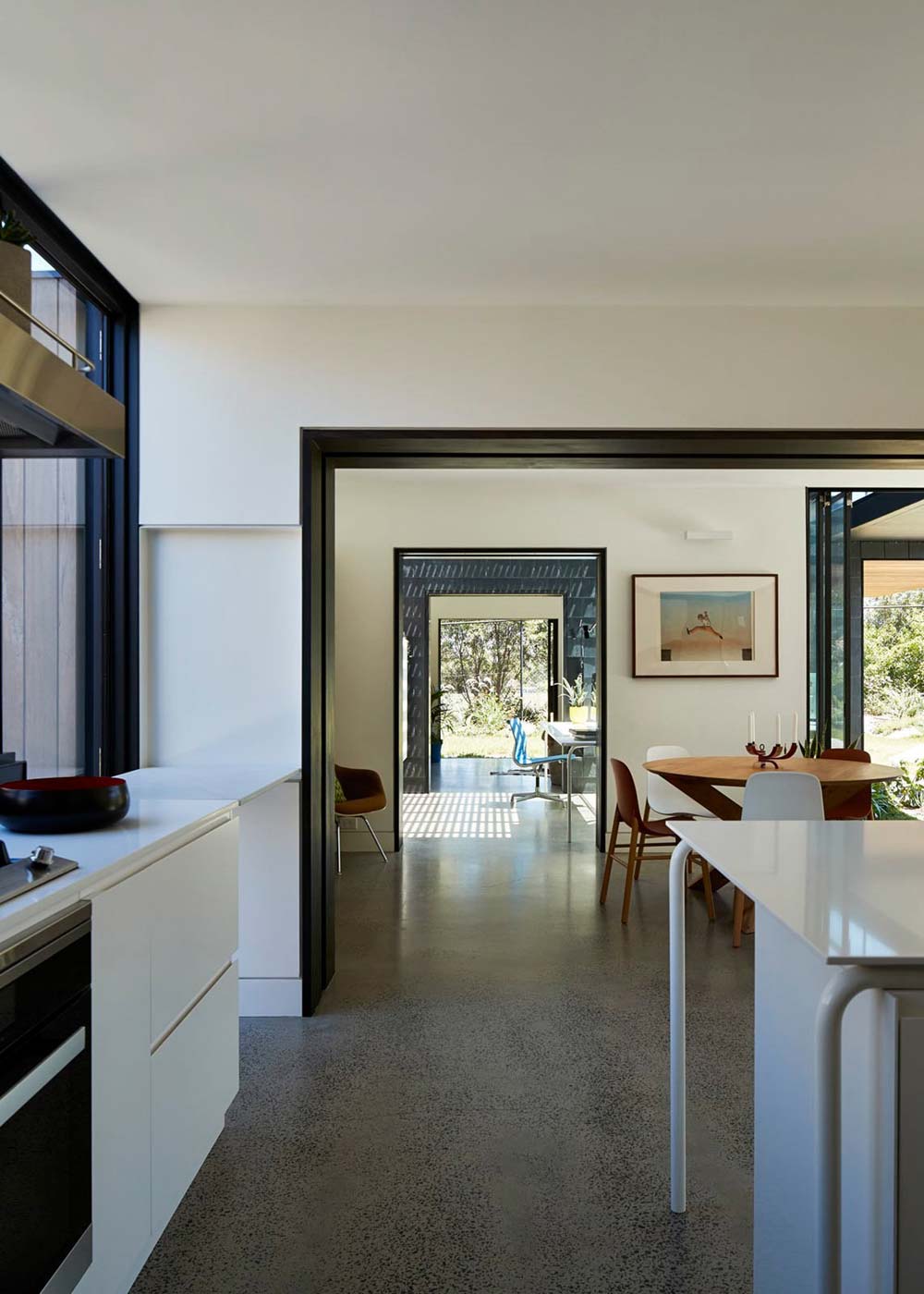 Maynard Architects has delivered another case study in how to do things differently. However, unlike other envelope pushing designers, there always seems to be some obvious purpose for why he makes the decisions he does. It all informs the concept and never fails to meet the demands his clients have imposed on his work. Bravo, sir.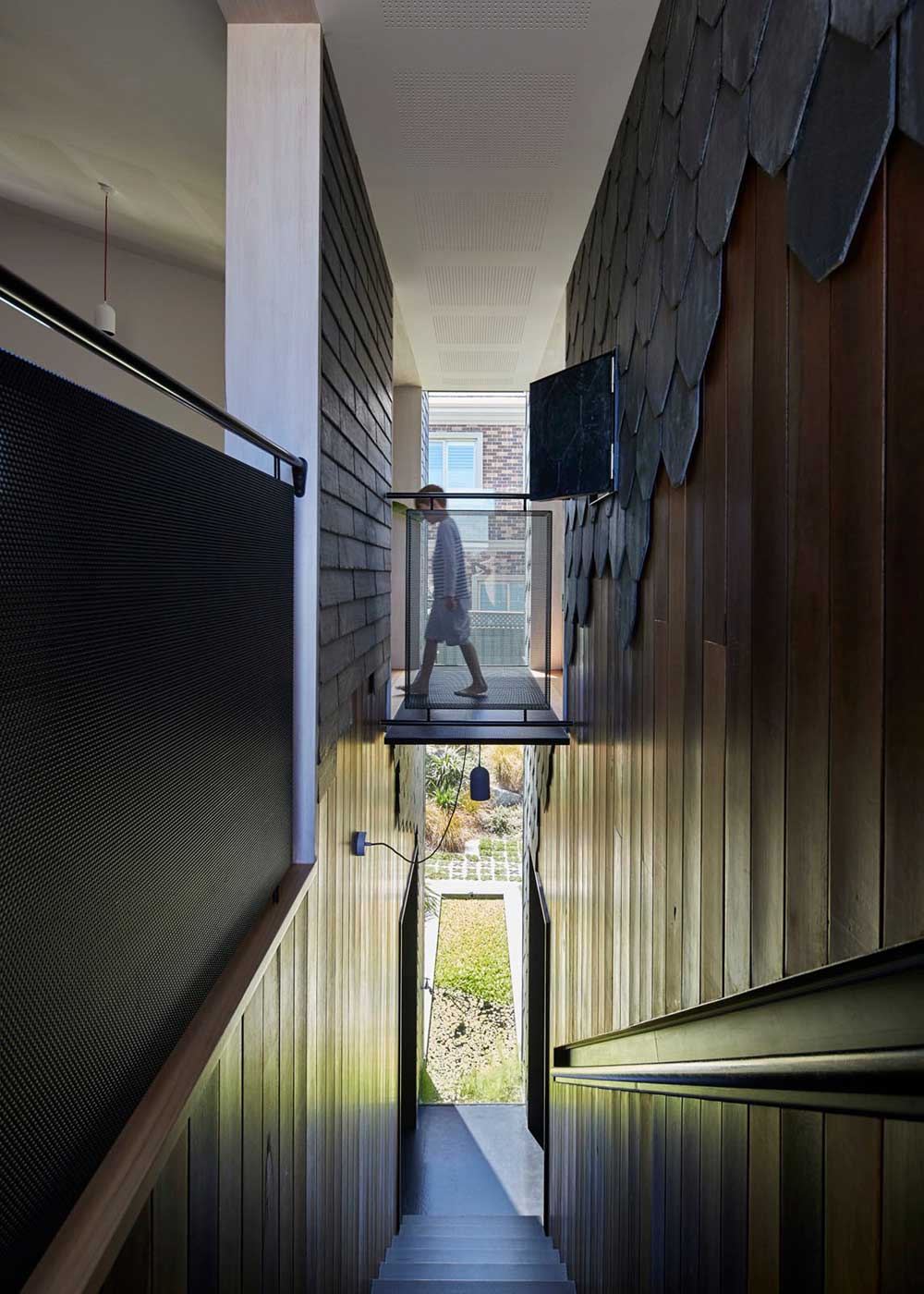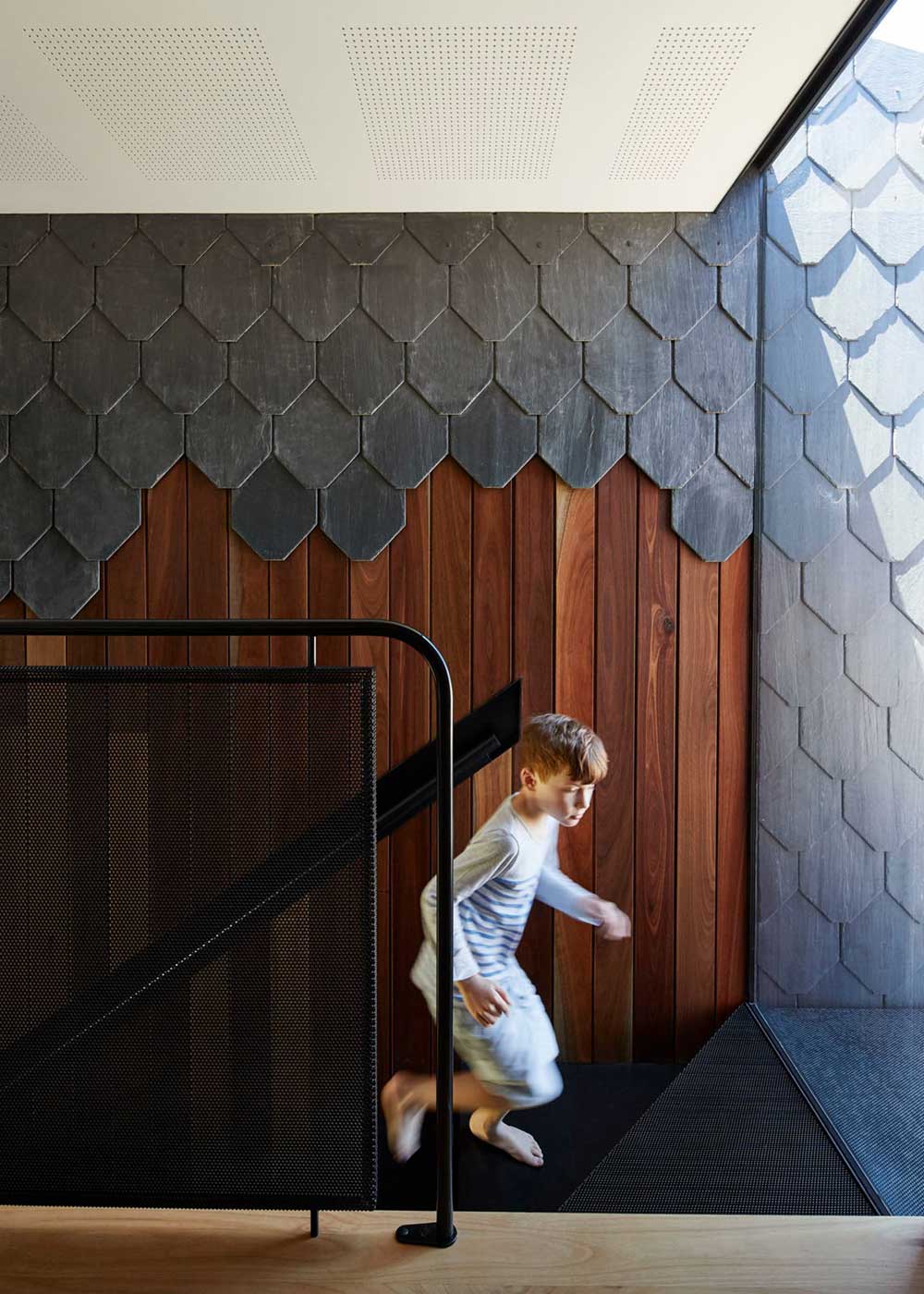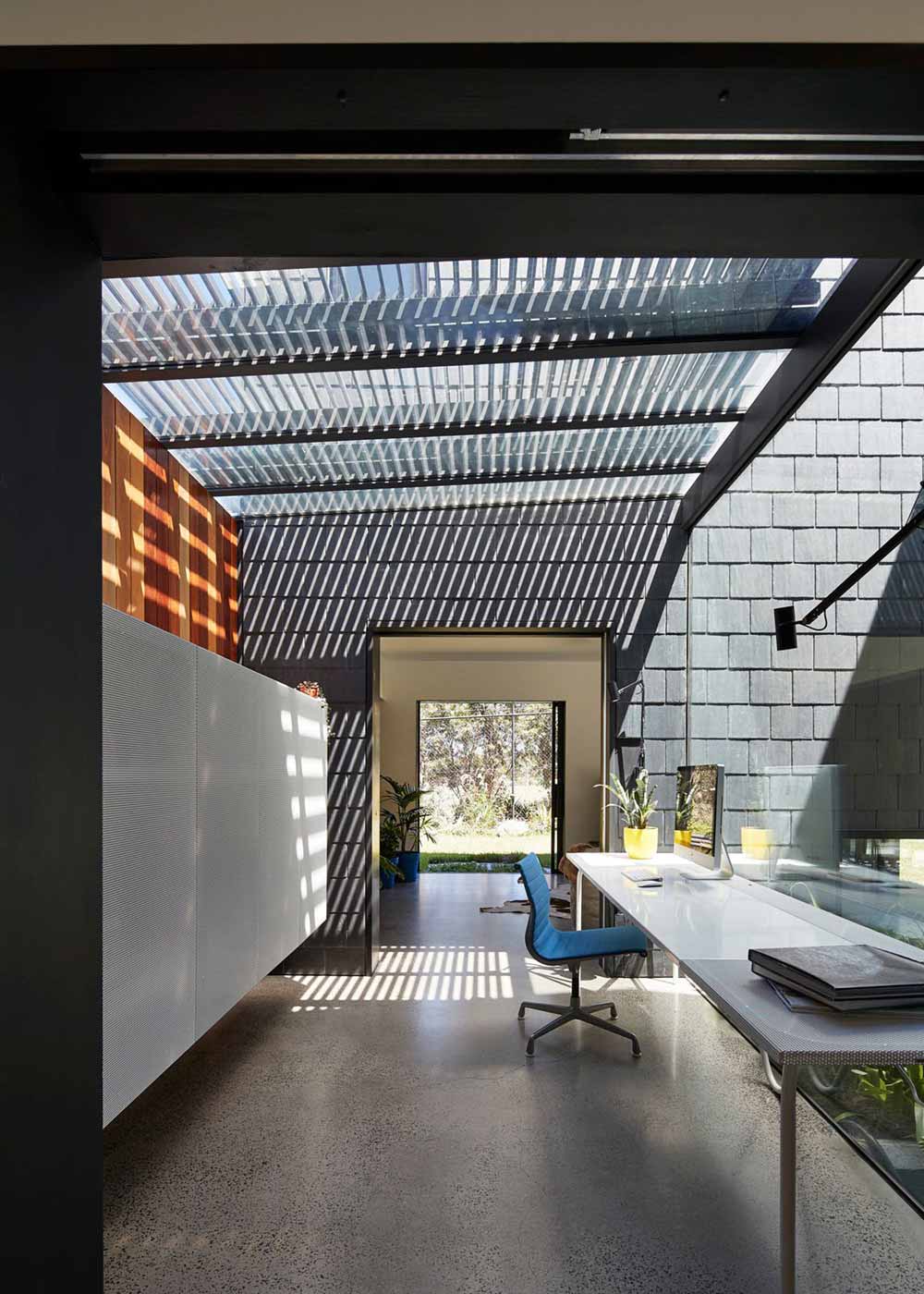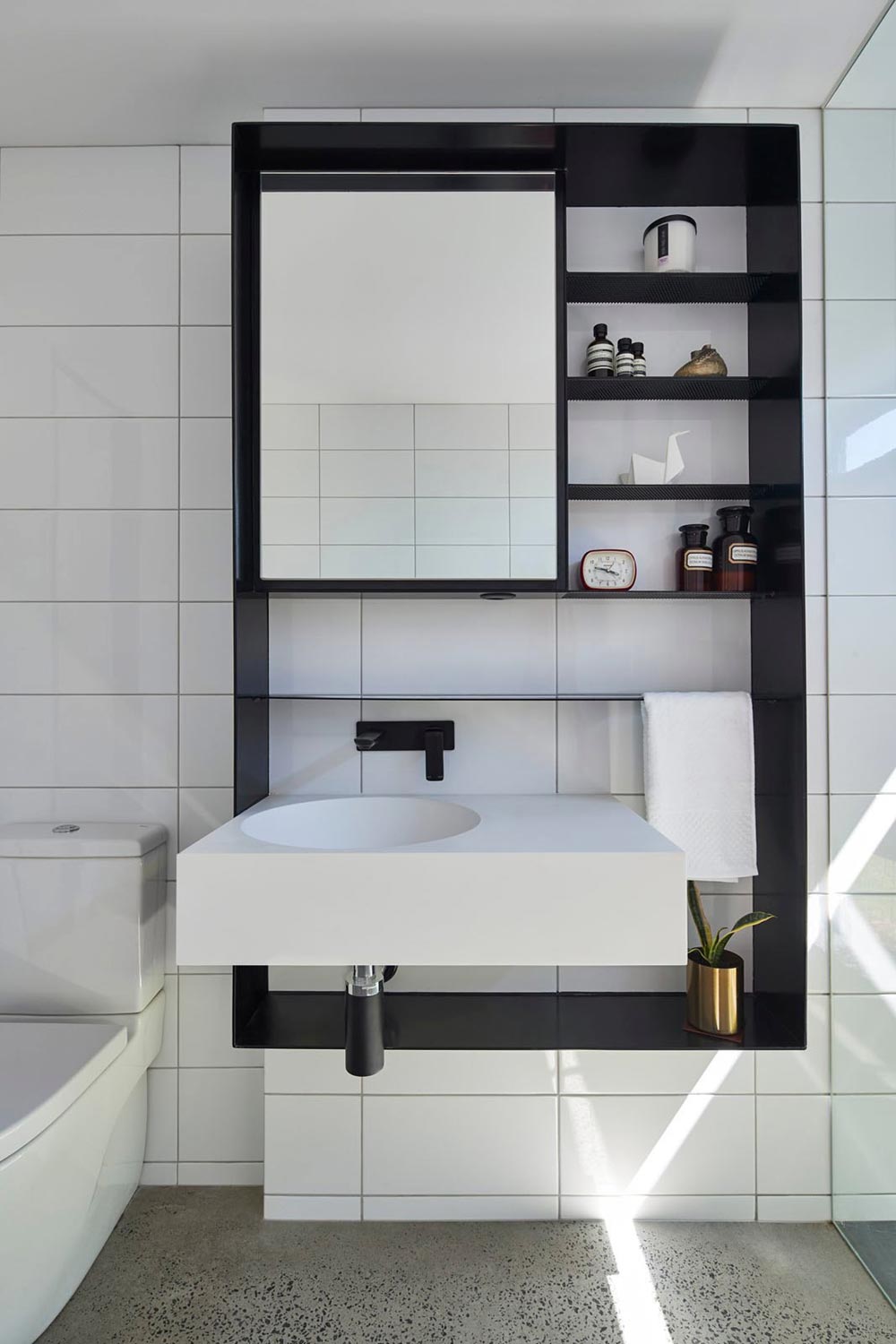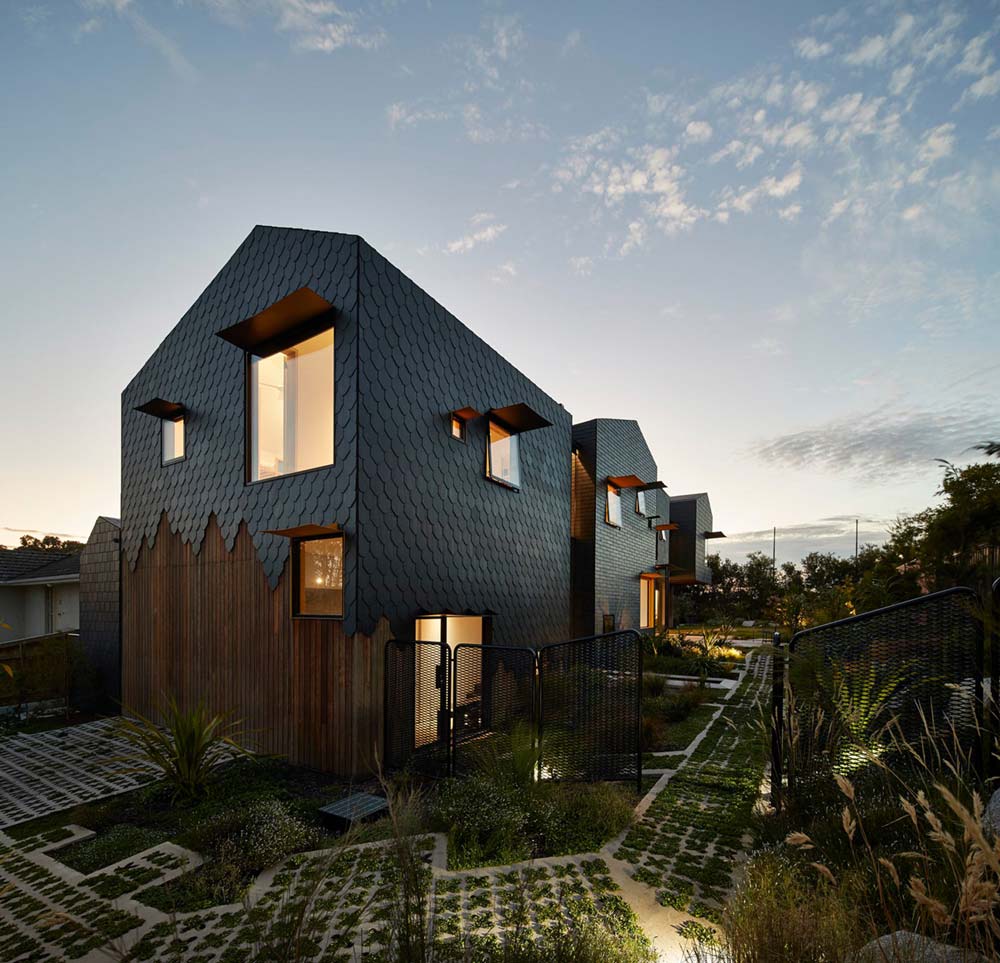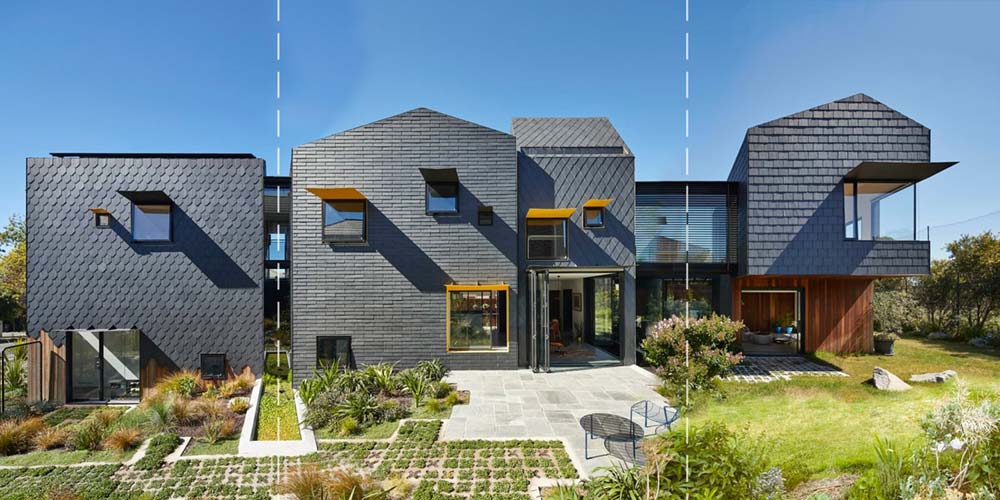 Architects: Austin Maynard Architects
Photography: Peter Bennetts. Peter Bennetts Studio