With real estate prices on the rise in most major metropolitan areas around the world, developers, architects, and designers are teaming up to think up new and interesting ways to promote increased density. The Double Duplex by Batay-Csorba Architects is one such project, investigating a more appropriate allocation of valuable land and making an emphatic architectural statement in the process.
It's evident at first appearance that the Double Duplex's ornate and unusual front facade that this isn't any ordinary infill house project. Two mirrored screens composed of a pseudo honeycomb-like material that modulates light and presents an interesting urban interface that harkens back to the traditional bay and gable vernacular of Toronto's Victorian ancestry.
The entries to the two units are pushed out to the far opposing end of each front facade, while the ground floors open to the street via a massive wall of uninterrupted glass facing a sunken front courtyard.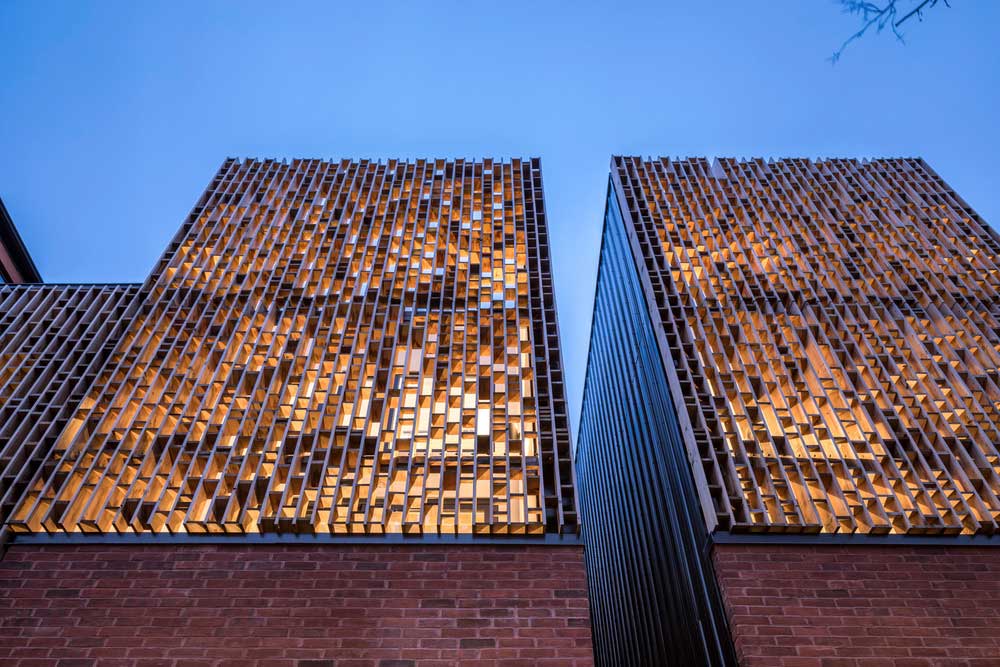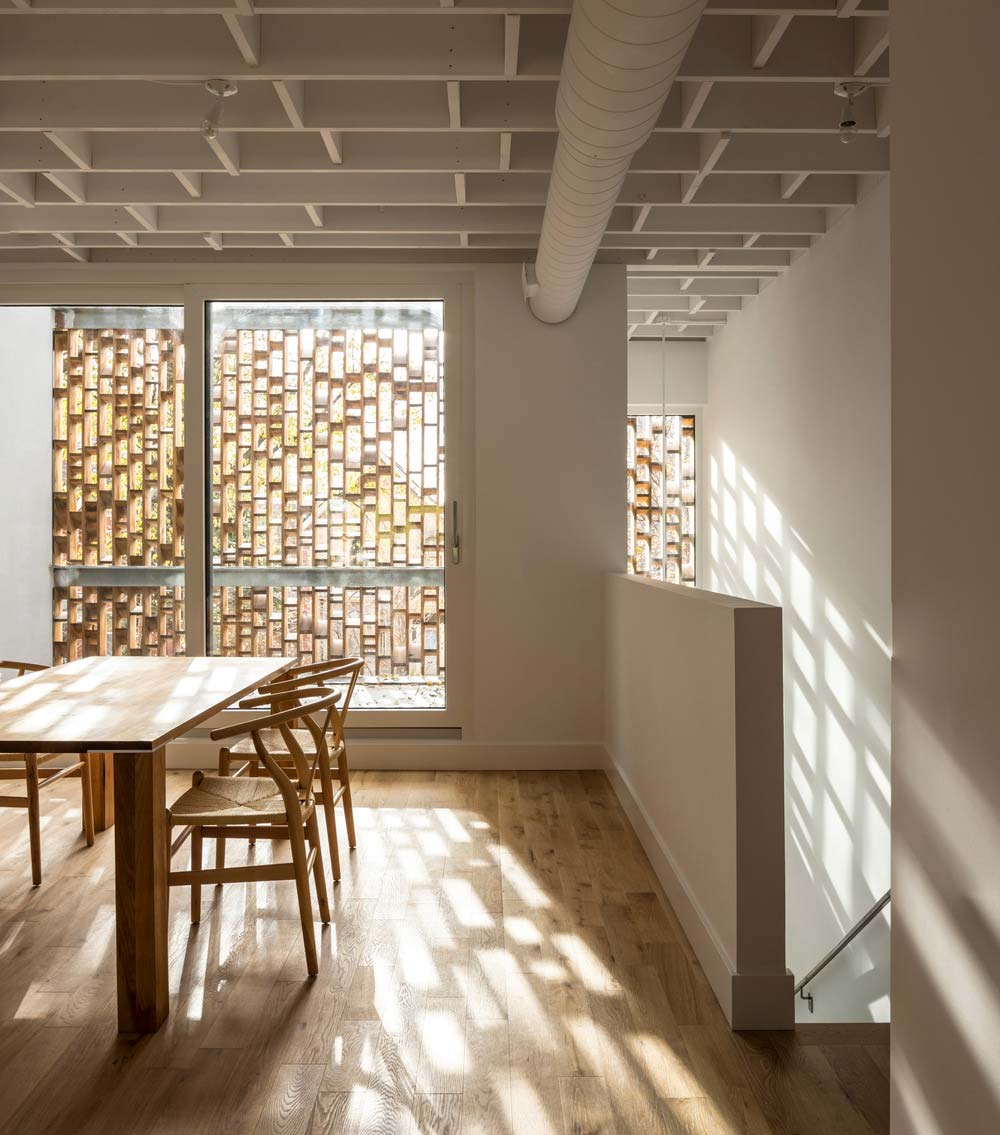 Between the units is a full-height vertical gap that provides necessary visual relief, and breaks down the scale of the project into easily digestible pieces. The facades are composed well, with elements of material ambiguity and translucency that seems appropriate for its urban setting.
The living space might seem narrow from the exterior, but the units hold true to traditional townhouse organization and never feel left wanting for usable space. Light floods in from the front, rear, and through a large skylight that penetrates all the way to the kitchen level. A few quirky modern design elements, like whitewashed exposed floor framing and a large graphic 'X' at either end of the kitchen island add a playfulness to the interior that rivals the front exterior facade.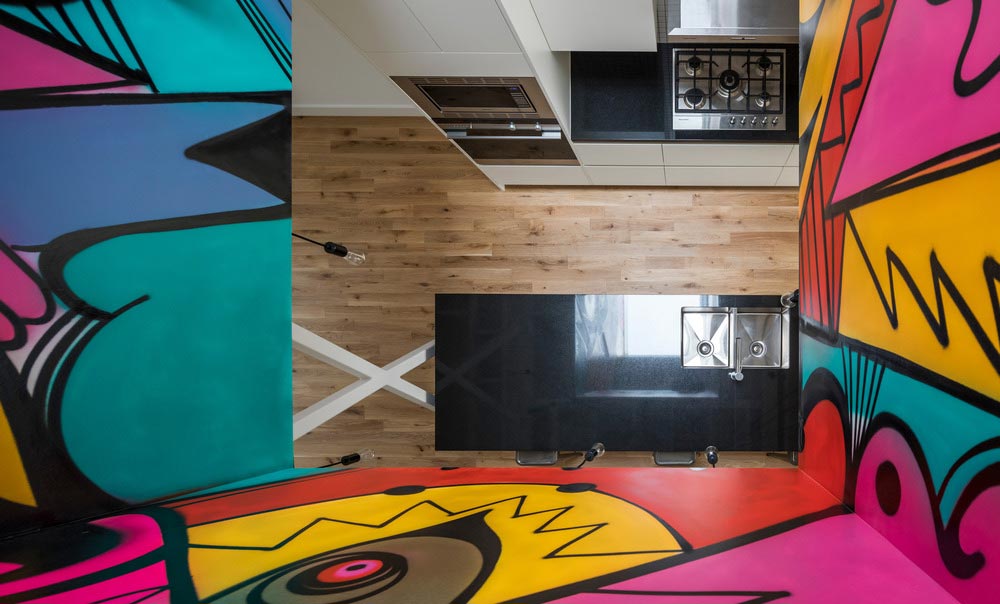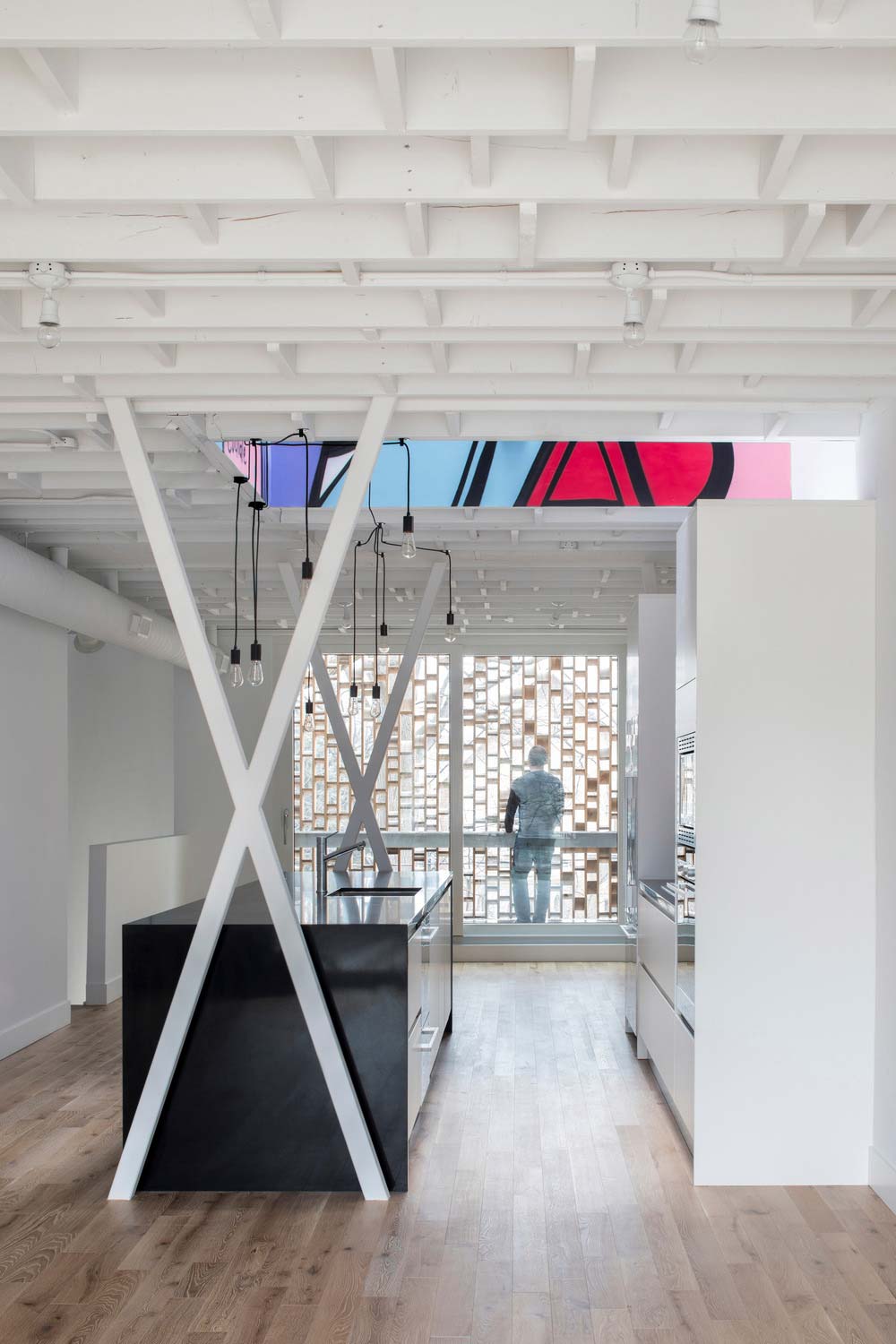 The Double Duplex offers a pressing look into the future of residential neighborhoods in large cities. While perhaps not as dense as say an apartment building, it makes important use of land that is becoming increasingly scarce, especially considering the rate at which people are moving into cities. It's fun, interesting, and gives other designers something to strive for when making our cities more livable.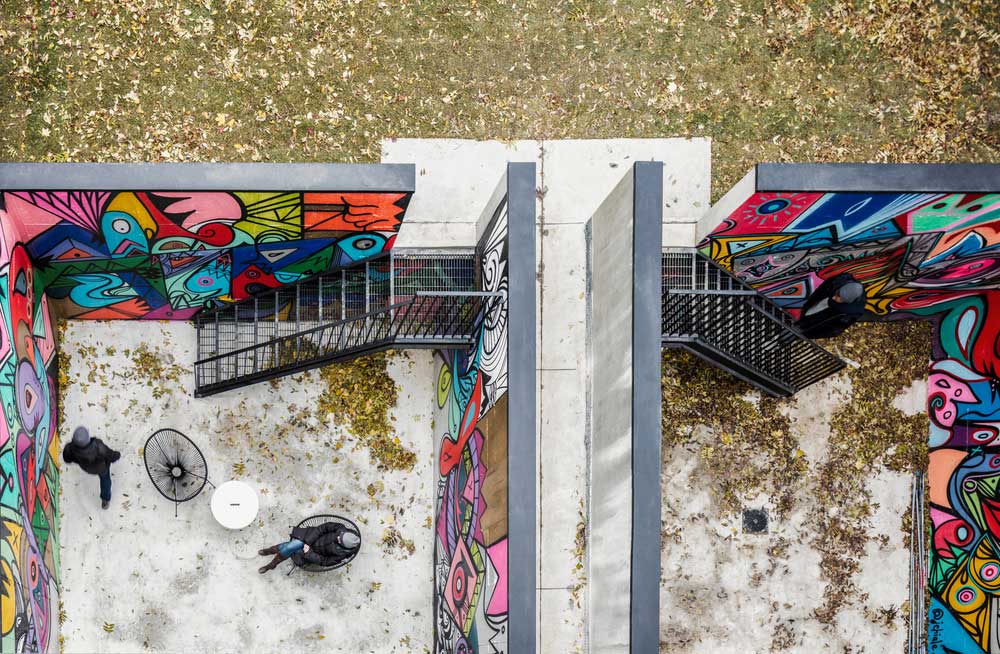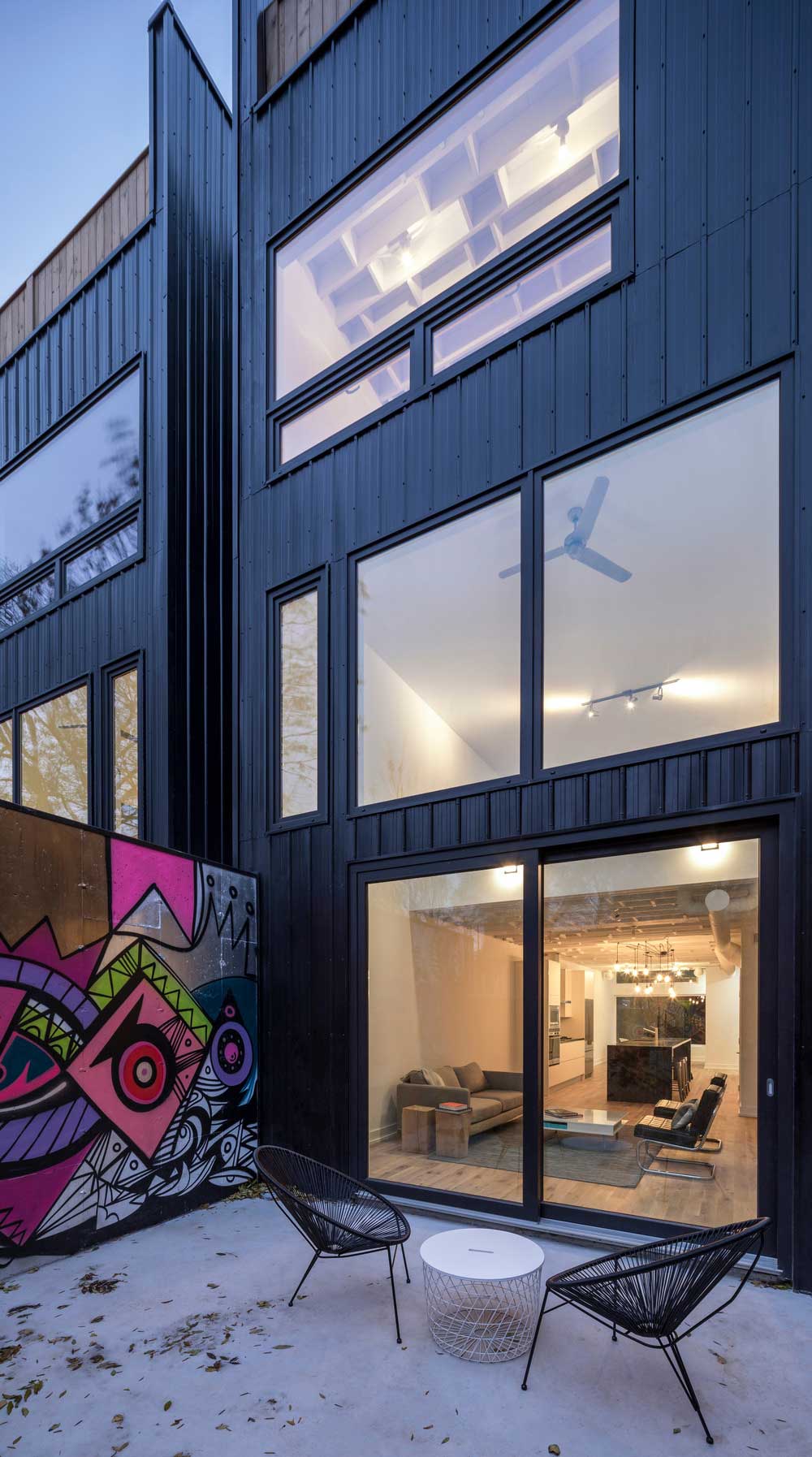 Architects: Batay-Csorba Architects
Photography: Doublespace Photography