Stuck firmly within the urban fabric of bustling Montreal is this contemporary work from Architecture Microclimat. It challenges the traditional residential street front that is mostly comprised of gabled roofs, cracking lap siding and once tidy picket fences. There's nothing conventional about the 1st Avenue Residence, as it's monolithic geometric facades and deep set insertions are poised to reinvent the cityscape and infuse modern inspiration into the directly surrounding areas.
The 1st Avenue Residence sits adjacent to a historic two-story brownstone rowhouse and is immediately distinguishable by using a darker colored brick as its primary exterior material. A white steel staircase takes visitors up to the front door, which is setback under the cantilevered second story, and presents an inviting entry point to the main living floor. The facade represents a modern take on the traditional feel of the neighborhood, and only really starts to give way to extreme simplicity once the front door is opened.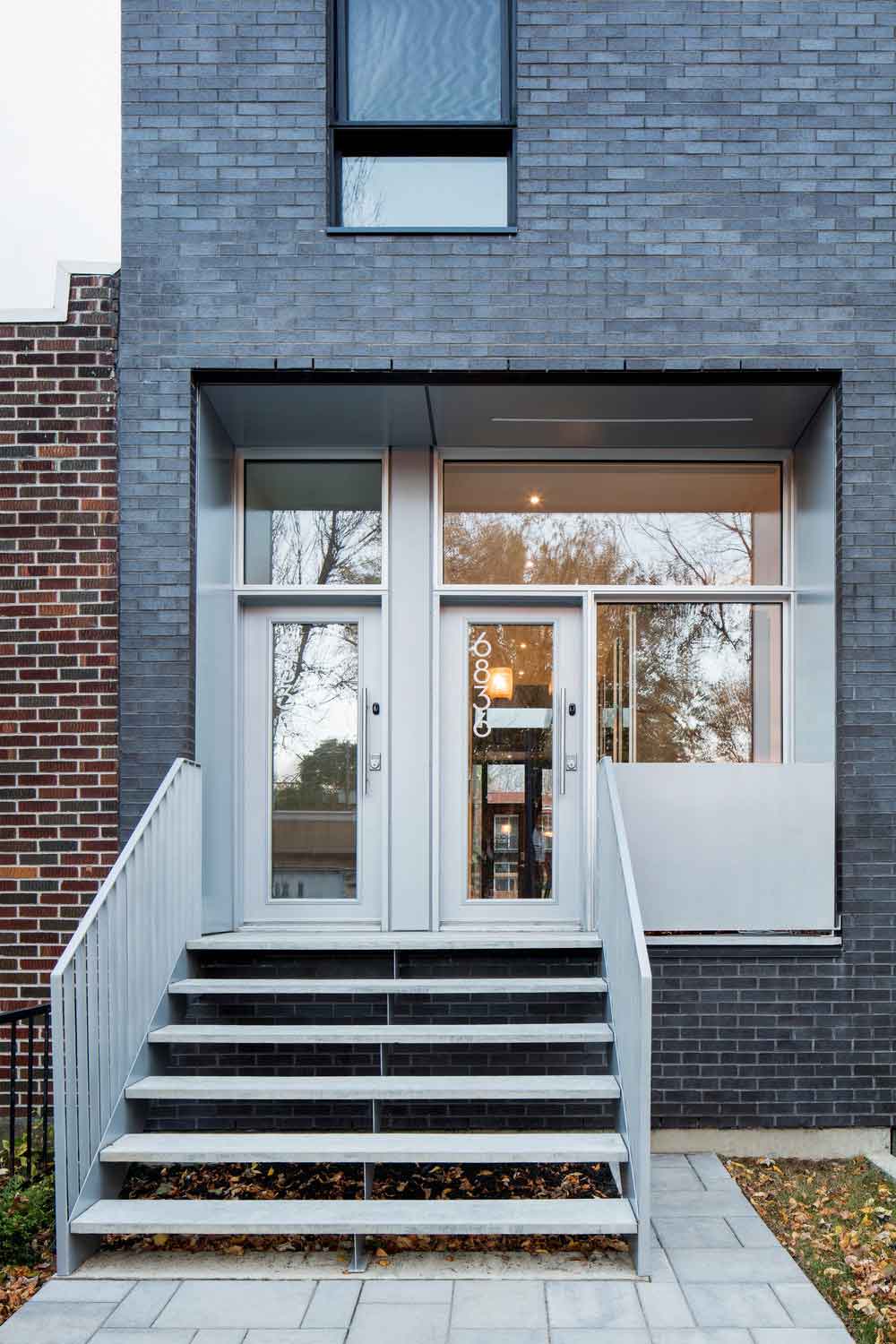 The main living floor is elegant and discreet. A polished concrete floor grounds the space in a cool, comfortable pool of hardened rock that sits beneath elevated wood platforms that begin to define the interior's functional space. The kitchen lays against one of the long walls opposite the circulation core and features a long, white island with plenty of room for a kitchen entertainment.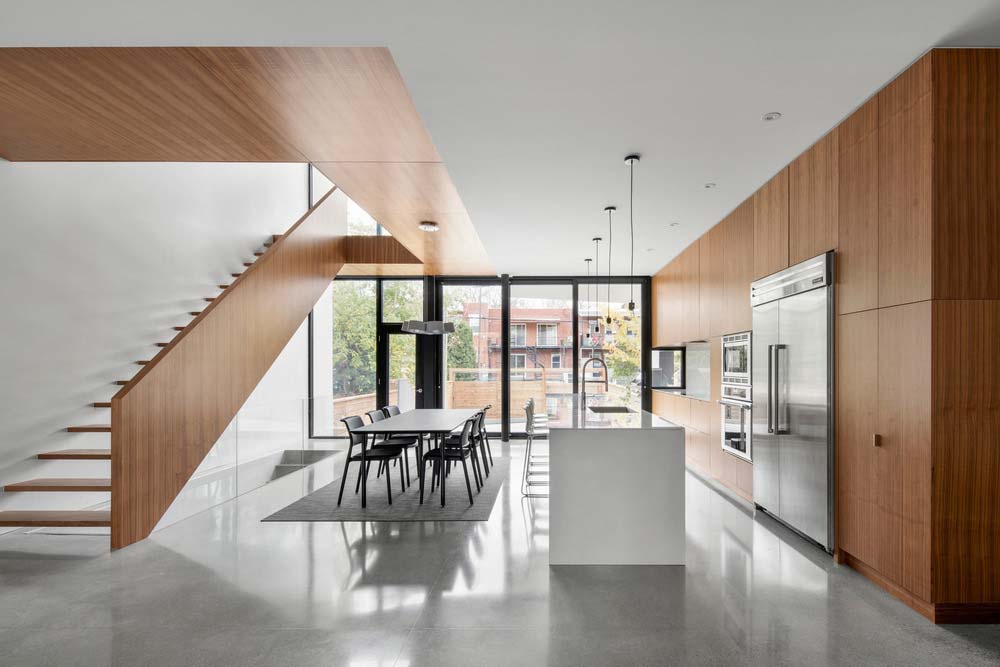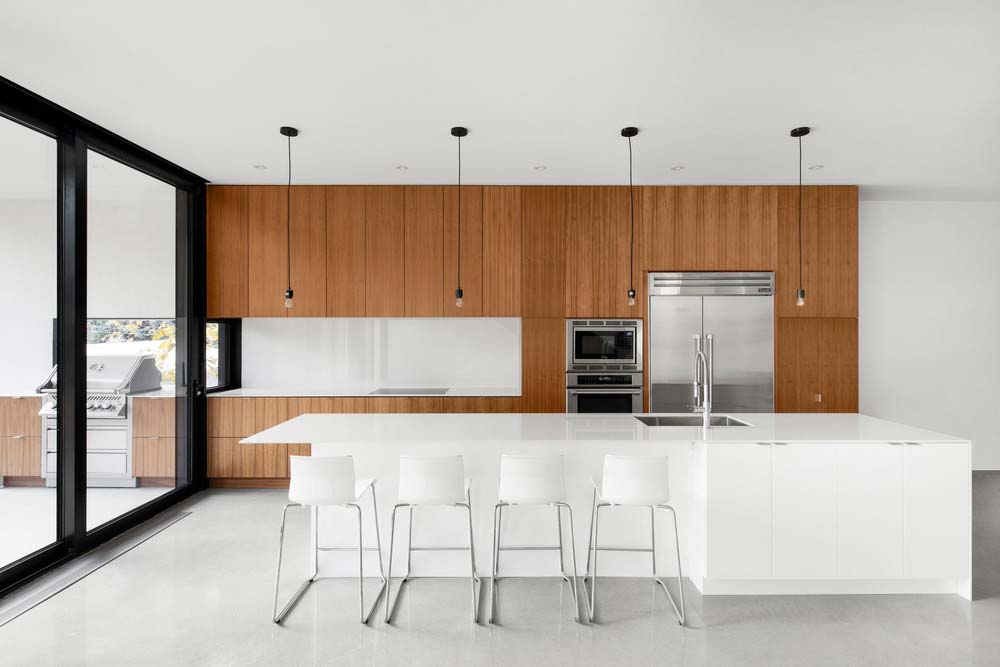 The stair is composed of a monolithic, wood clad railing that appears to rise from the concrete floor and take people up to the sleeping rooms, or down to a daylit basement that provides the home with an expanded third level that frees up valuable floor area.
The rear facade is composed similarly to the front, but with smooth white stucco as the primary material expression. A curtain wall rests deep within the angled exterior plane, and provides views from the double-height stair corridor down to the courtyard below.
The 1st Avenue House is full of intriguing surprises. It manages to maintain its place among the adjacent historic structures but also stand alone as a stunning work of residential architecture. It is quiet, calm, and the perfect way to usher in a new era of building typologies in the Montreal area.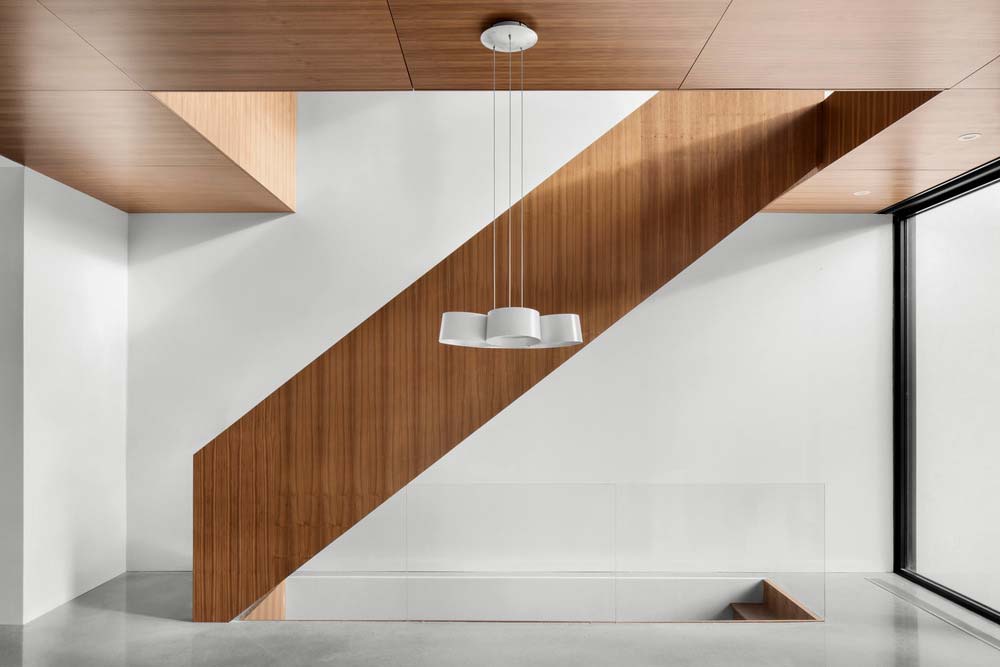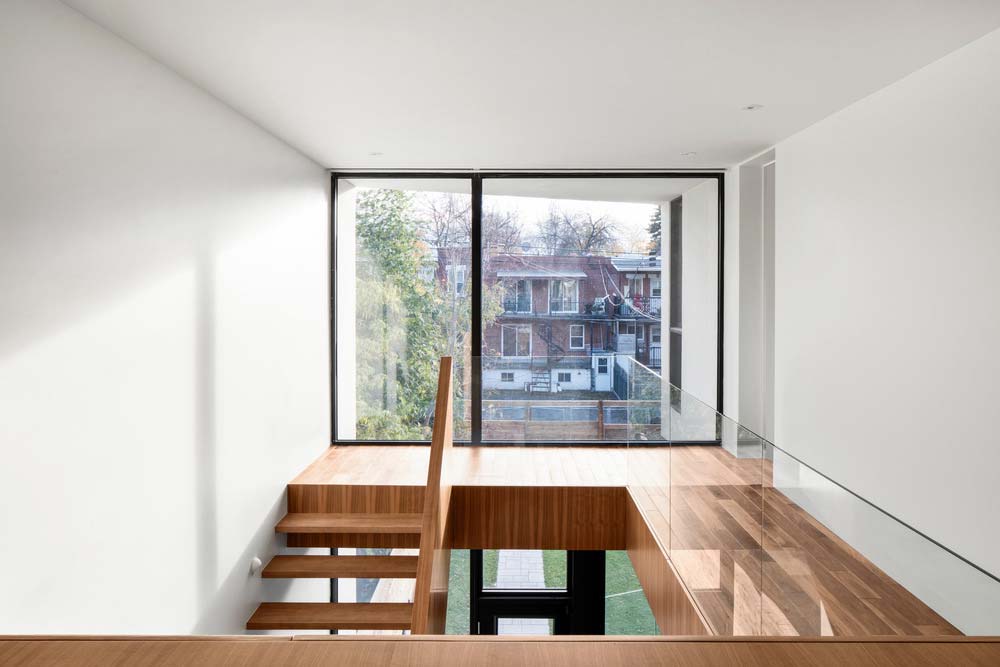 Architects: Architecture Microclimat
Photography: Adrien Williams