The Avocado Acres House by Lloyd Russell Architects is a modern homage to the case study houses of the 50s and 60s that put Los Angeles on the architectural map. It is defined by a long rectangular interior and a single shed roof, made visually interesting by a large u-shaped void strategically removed from this primary form. The home is programmatically simple, and relies on a richness of light, space, and materiality to produce a worthy contemporary take on the early modern classics.
The Case Study Houses were defined by their clean architectural expressions and experimentation with interstitial, transitional space. LA was the perfect laboratory for such ventures, as the arid, Mediterranean climate made it easy to construct spaces that were comfortable as being both interior and exterior. The Avocado Acres house embraces these tenants, organizing the interior around a courtyard interfaced by massive glazed openings that, when parted, establish a single free-flowing space that straddles the line between in and out.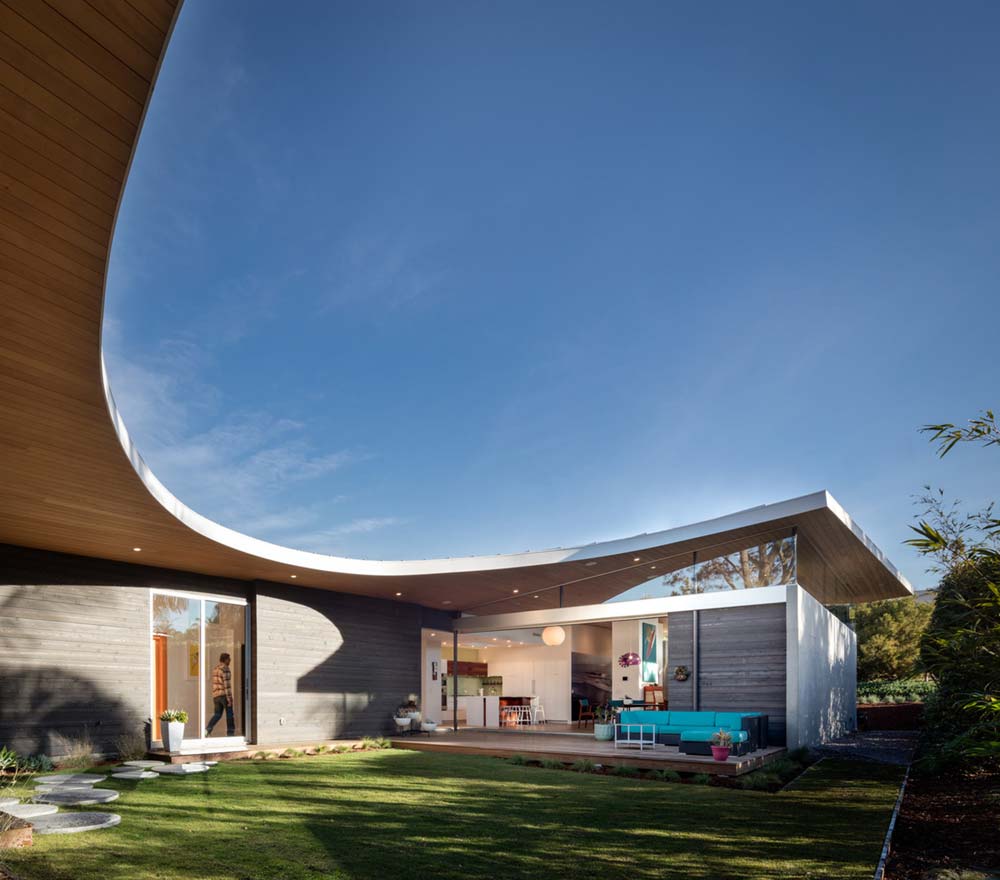 The street-facing facade features an entry for both vehicles and pedestrians. The shed roof is shown in profile, vaulting up on one end to reveal a gasket of clerestory windows above a concrete mass that wraps around the side yard. It is an inviting first impression, and contains within it every material expression that is then repeated throughout the home. The aforementioned concrete is paired in most cases with slatted wood siding, offering a timeless dichotomy that has stood up well over the past half century.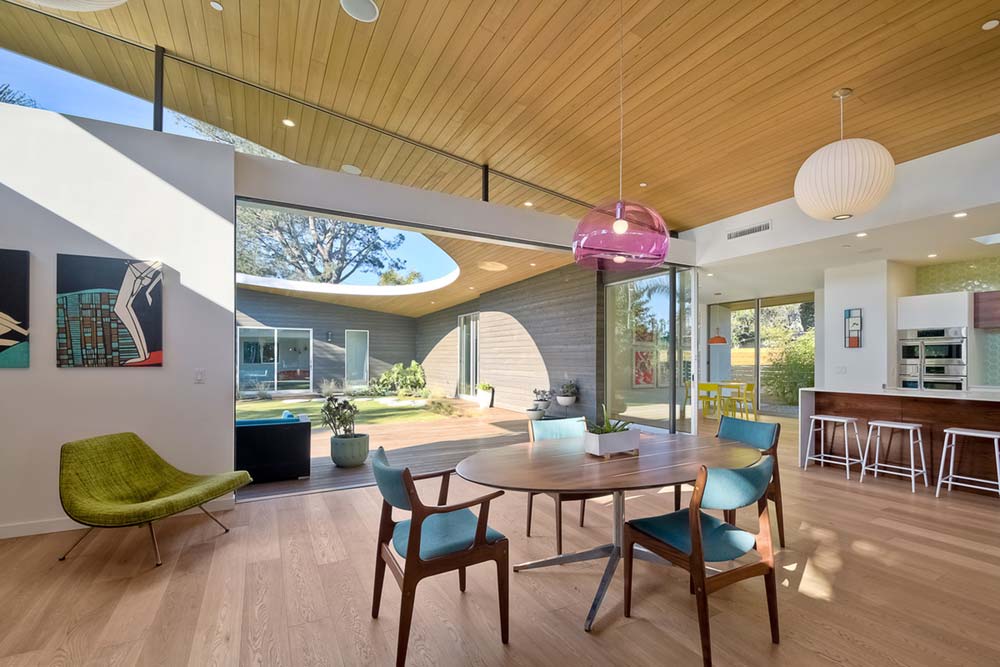 Even without being opened to the courtyard, the self-contained interiors are open and bright. The vaulted wood ceiling permeates through each space, a material expression that is mirrored on the floors in the main living space. The clerestory windows sit perched atop thick concrete walls providing light deep into the home's more cavernous spaces. The floorplan is clean, simple, and marks an efficient use of square footage. In certain functional spaces like the kitchen and bathrooms the ceiling is dropped, effectively establishing a division of use without the need for a wall or partition.
Lloyd Russell Architects have achieved a benchmark in urban infill with the Avocado Acres House. It echoes the architectural ideas of a distant artistic movement, but does enough to firmly cement its own design validity as a contemporary masterpiece.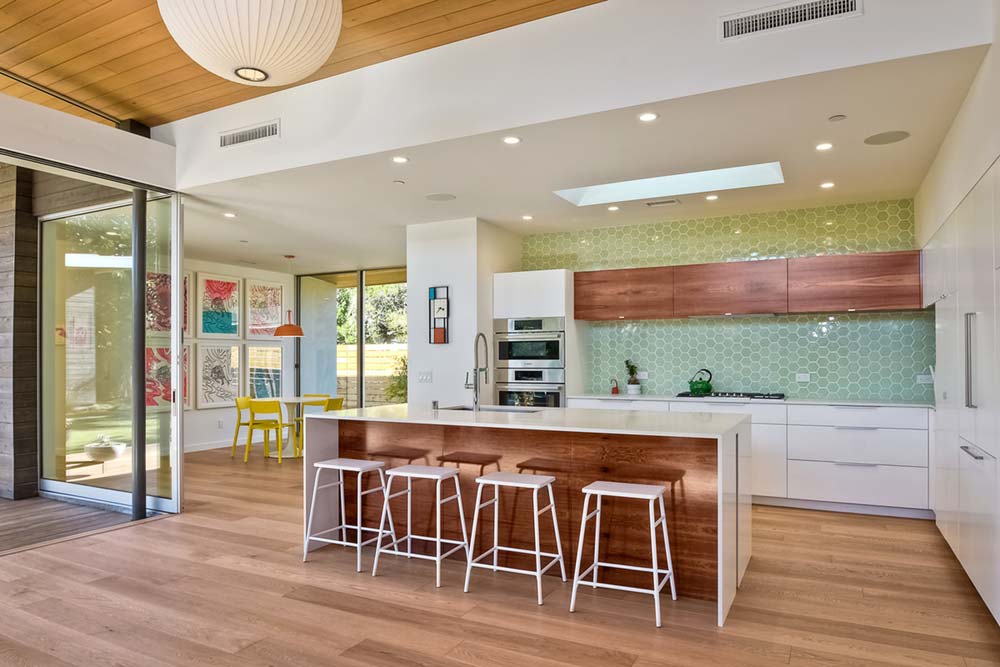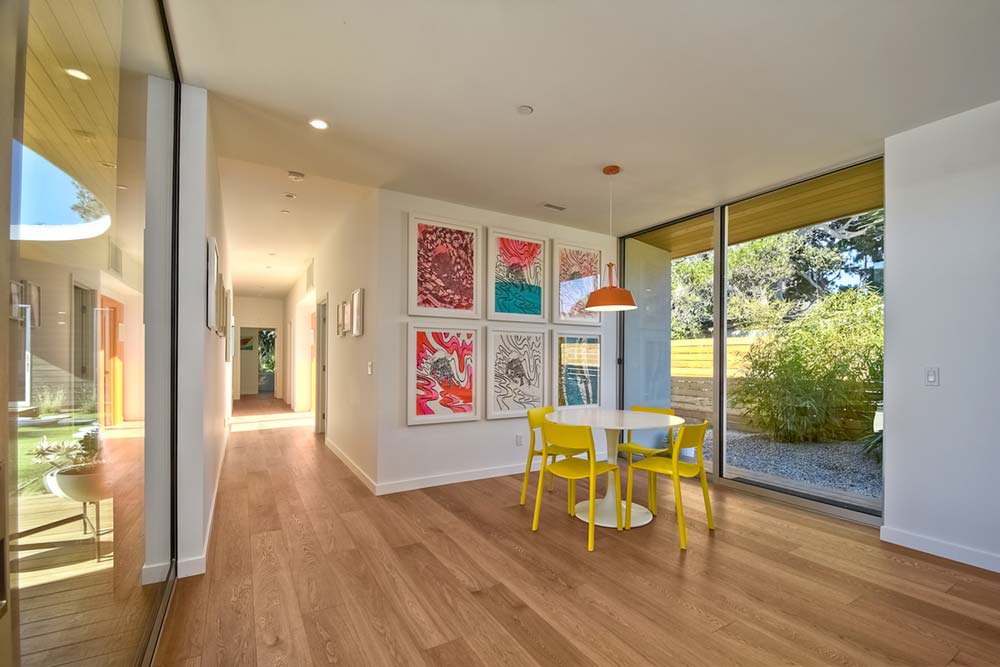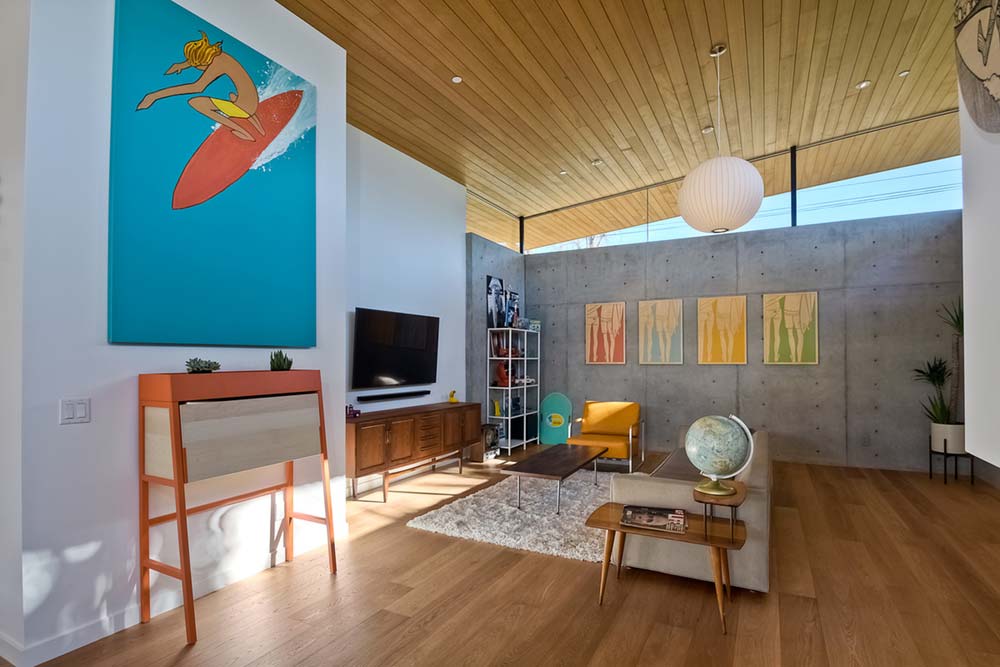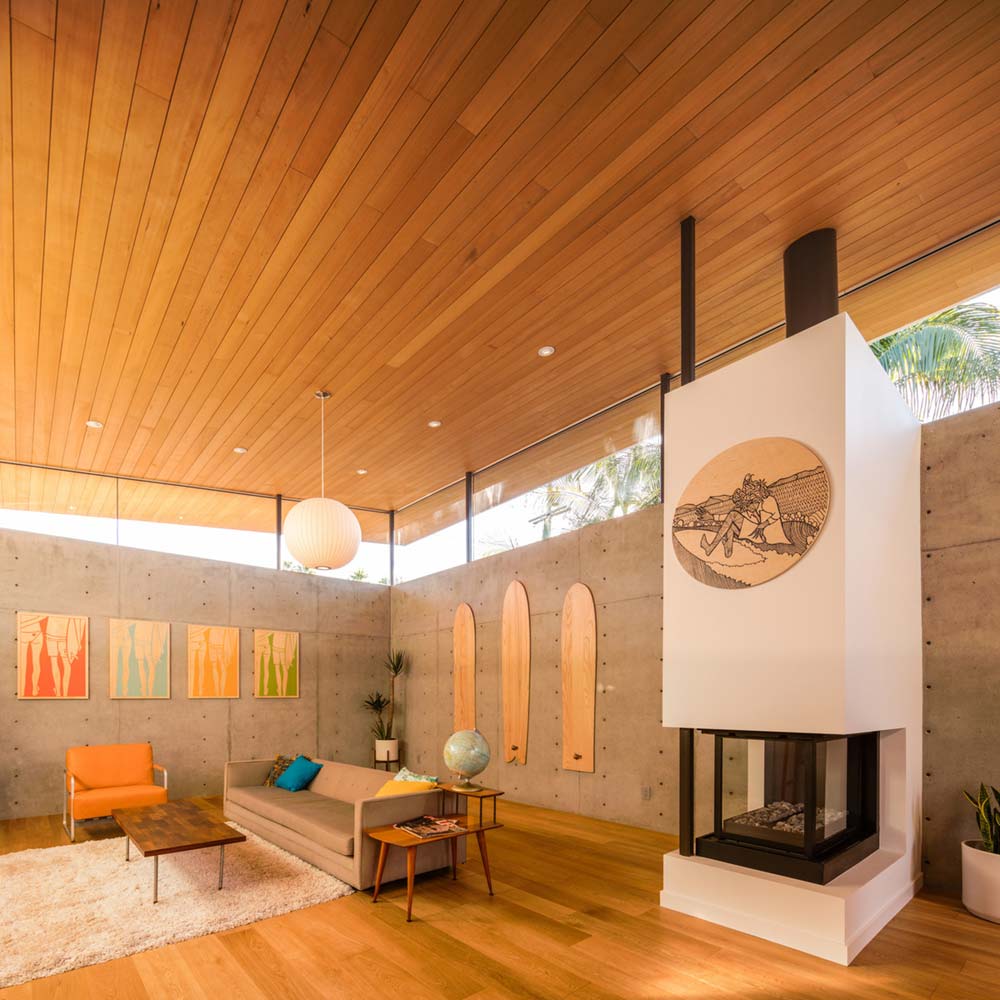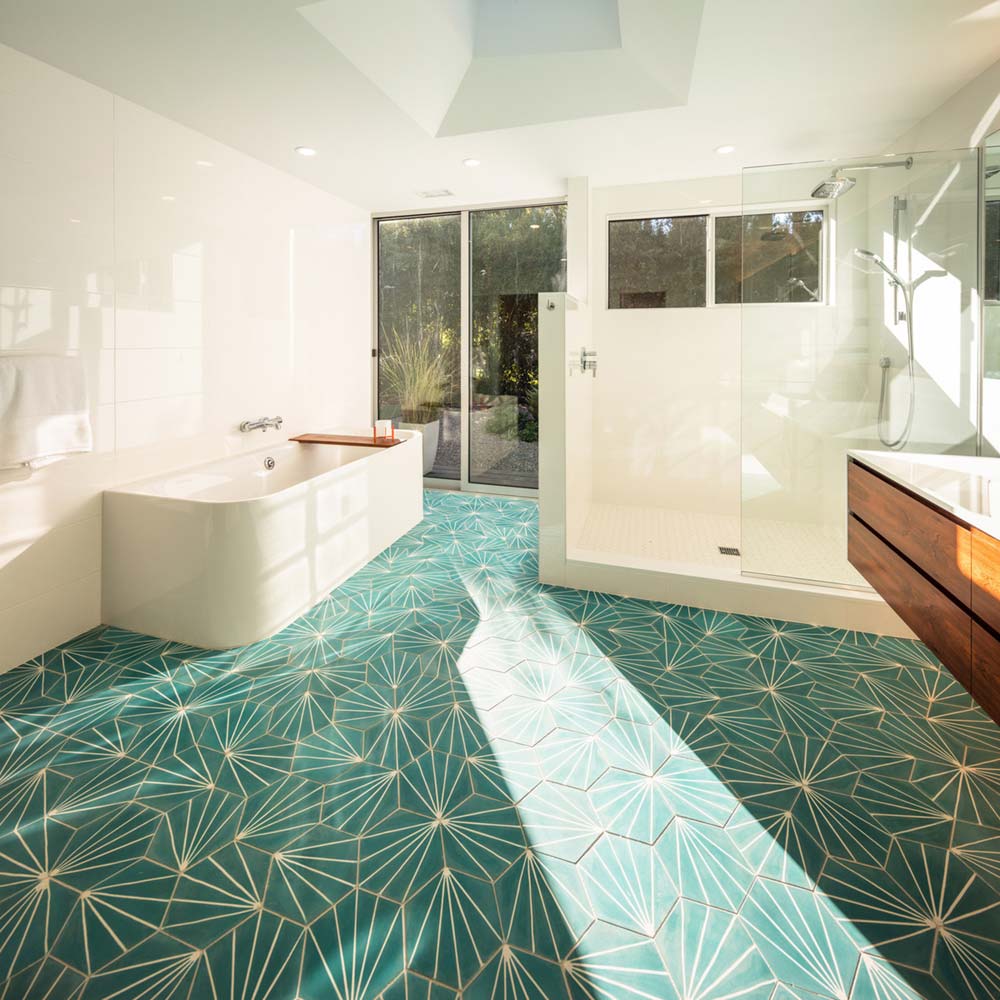 Architects: Steve Hoiles and Lloyd Russell Architects
Photography: Darren Bradley