The Gemma Observatory is a bit of an enigma. It is a private astronomical observatory, perched high atop a remote mountain peak in New Hampshire, and presents itself as a twisting, folding, serpentine structure wrapped in decorative steel panels, designed to not only champion our place in the universe, but to marvel in what's possible in architectural expression. Gemma was designed by Anmahian Winton Architects and bucks tradition in favor of something entirely unique that brings together earth and sky in a way few man-made structures are able to achieve.
The Gemma Observatory's exterior is comprised of a collection of faceted geometric surfaces that are all clad in the same stark, horizontally oriented, grey panels. The material choice homogenizes the facade, and allows the geometry itself to steal the show. There are a few carefully punctured openings that offer glimpses of the landscape from the interior. However, these instances are scarce, as this project is all about what happens when you tilt your head and look up.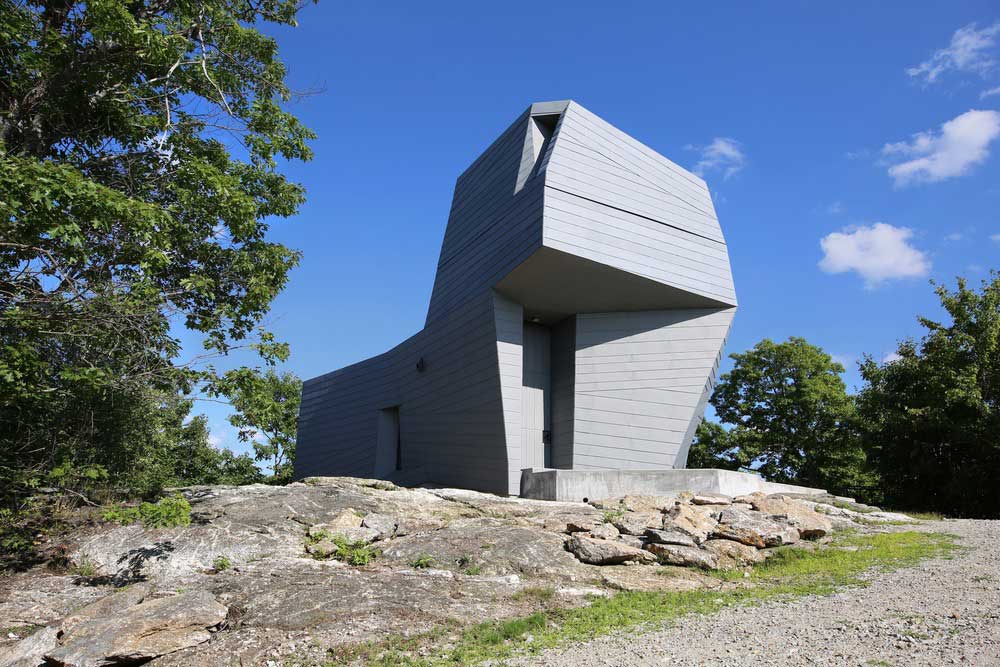 The interior is mostly dark and inconspicuous, featuring a few odd corners and a spiral staircase that winds up to the telescope room. If the structure weren't so modest in stature, one would surely get lost in the confusing interior volumes and uncertain path to the top of the observatory.
But, once there, a small slot in the ceiling opens up for one to view the night's sky in all its unimaginable vastness and glory. A single telescope sits in the center of this room, and can be rotated, pitched, and canted to observe a wide aperture of the sky. The telescope room also opens up to a rooftop deck, where a weathered wood floor provides a nice material contrast to the faceless nature of the steel.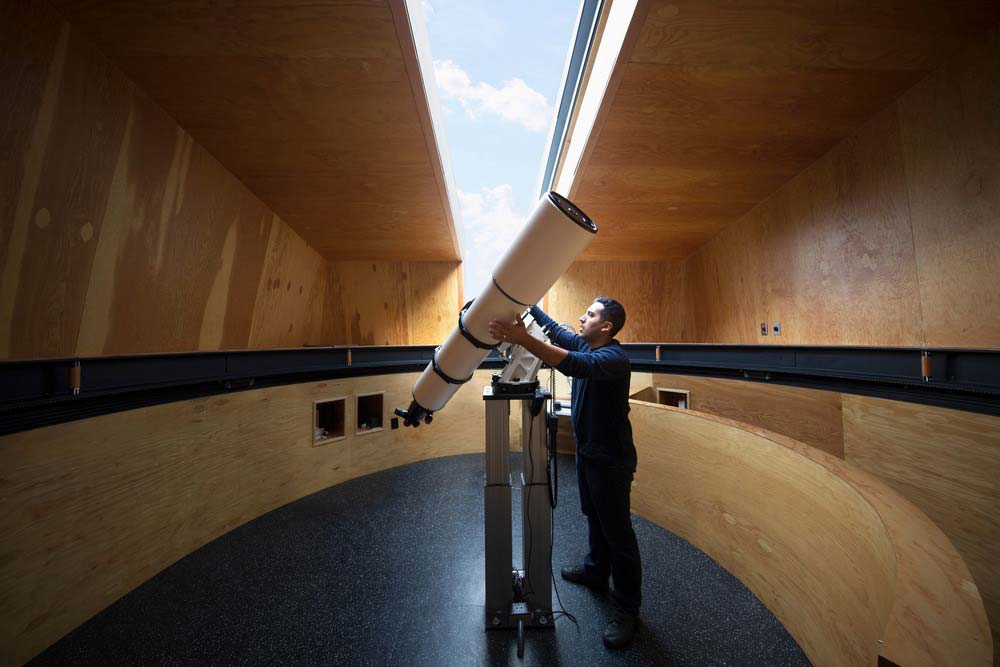 The Gemma Observatory does more than just provide the perfect place to view the heavens, it established a new vernacular of architecture that has little place in the past. This is a structure of the future, and strays away from normalcy in favor of something completely new. From the twisted geometries to the maddening wayfinding, this observatory is one of a kind, and a masterful work of architecture that forces visitors to forget what they know about their place in the world, and commit to look for something more.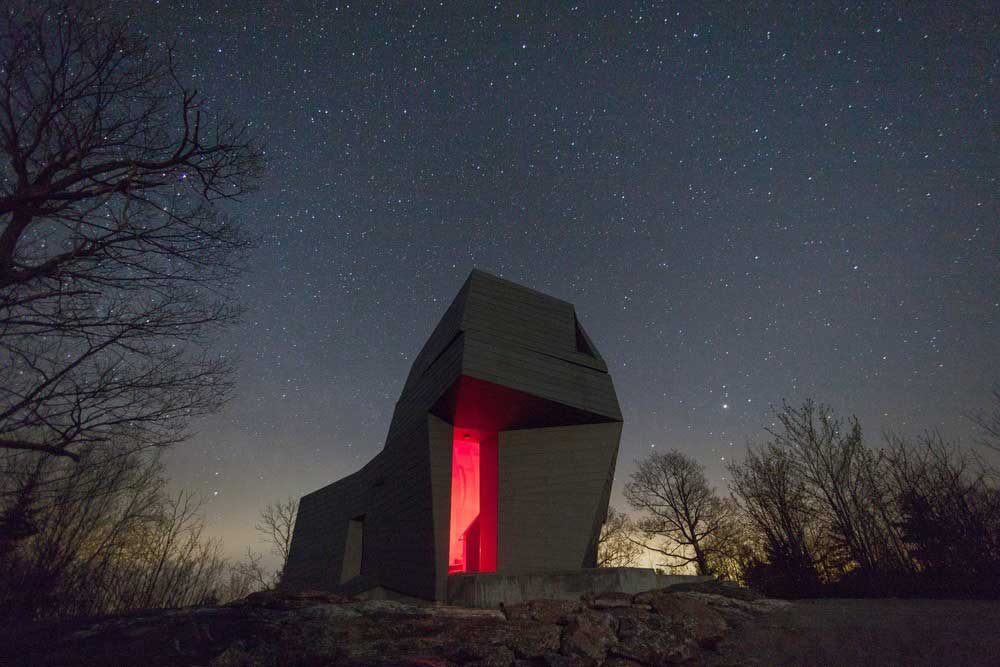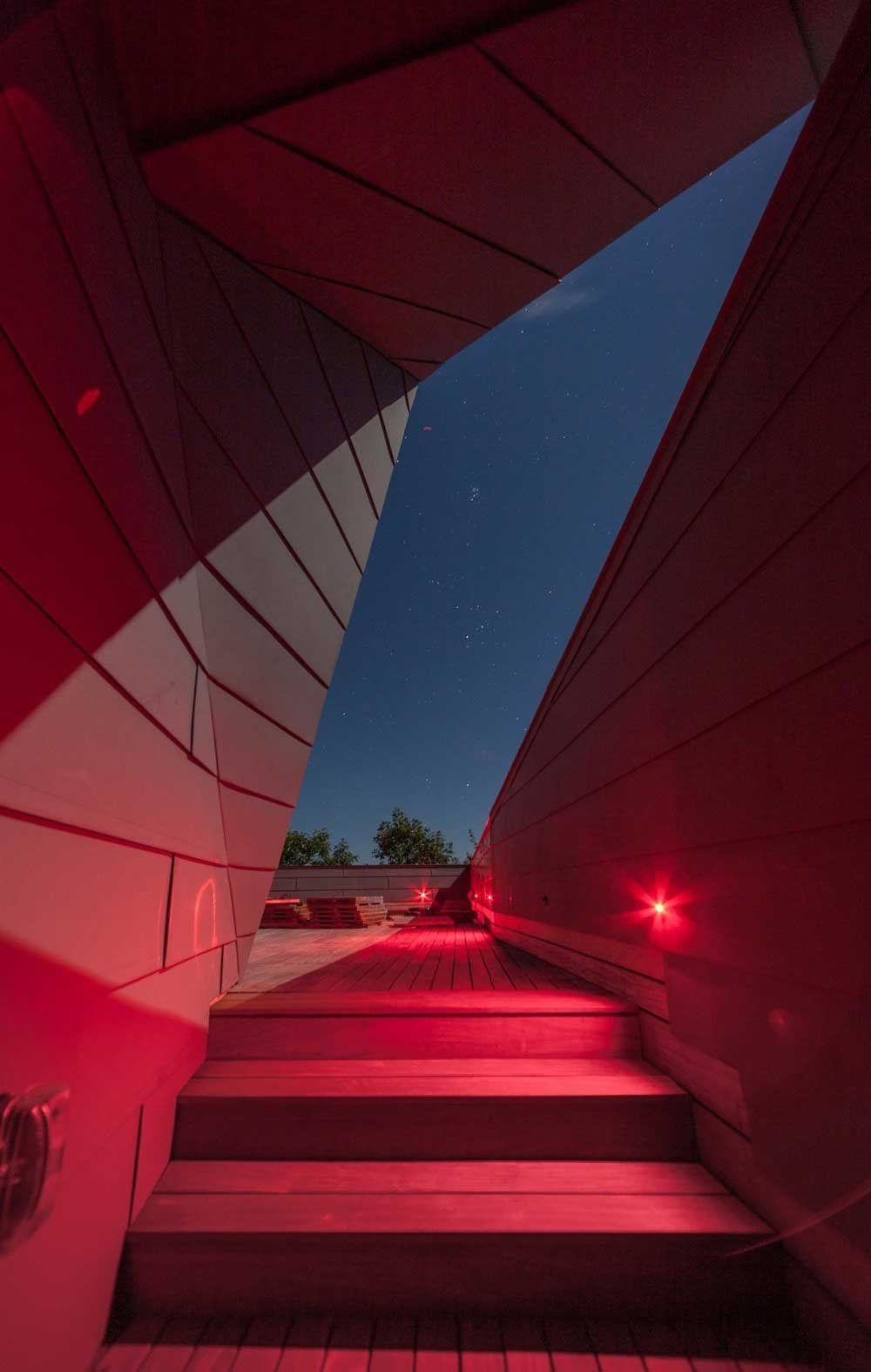 Architects: Anmahian Winton Architects
Photography: Anmahian Winton Architects + Client