The Professor's House is just that: the professor's house. It was designed for a prominent author and teacher of Native American studies after she lost her husband and was looking for something smaller, more maintainable, and contemporary. She certainly got it. The home was designed by Arielle Condoret Schechter, an architect based out of North Carolina, and embodies the spirit of the professor with efficient spatial planning, refined palette, and a keen eye for clean lines and tidy detail.
The exterior features three primary masses that form a U-shape around a rear deck and landscaped area. There is a neatness to the massing and composition, which is profiled by a careful application of exposed wood structure, open panes of glass, and painted horizontal siding. It is distinctly modern, and provides plenty of eye candy for those viewing it from the street.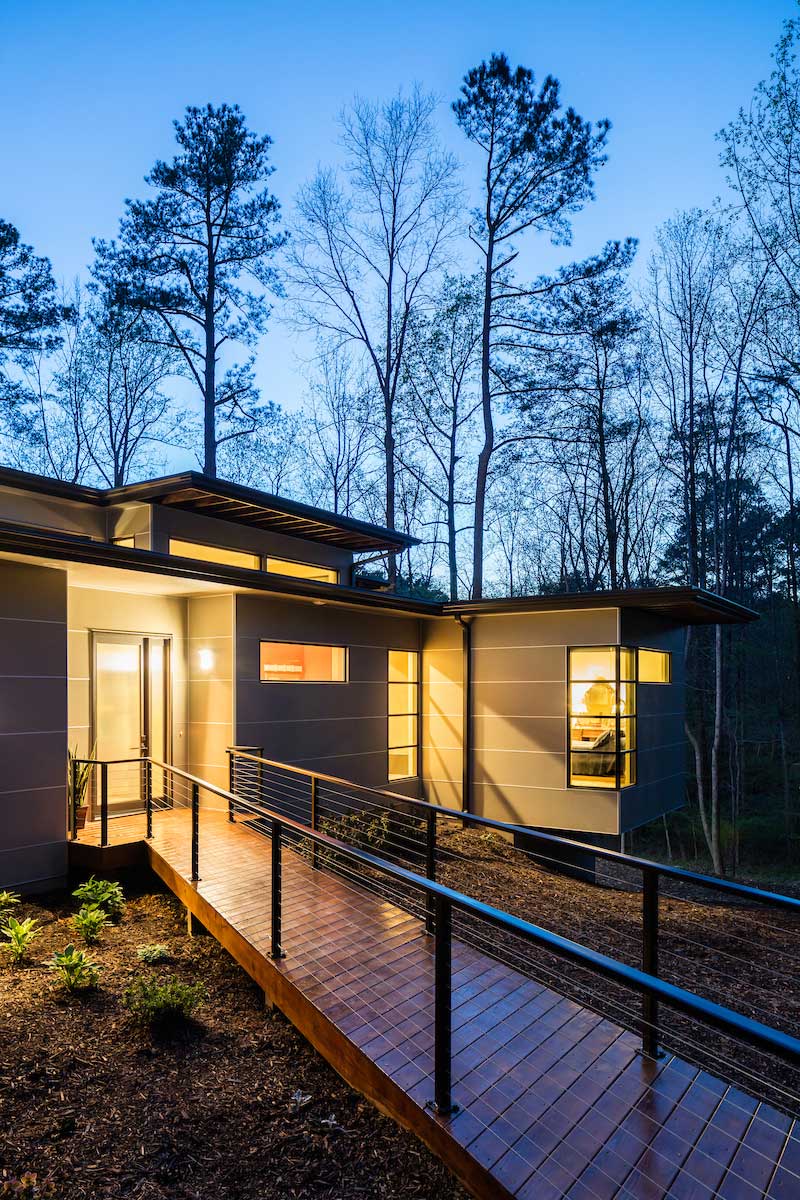 The rear deck is the main focal point of the exterior space. It opens into the public areas of the home via large sliding glass doors, and points out over the adjacent landscape with unhindered vistas and an abundance of natural light. Blackened steel cable rails wrap the outdoor space, which leads down to a pool surrounded by soft wood decking and a subtle immersion into the land.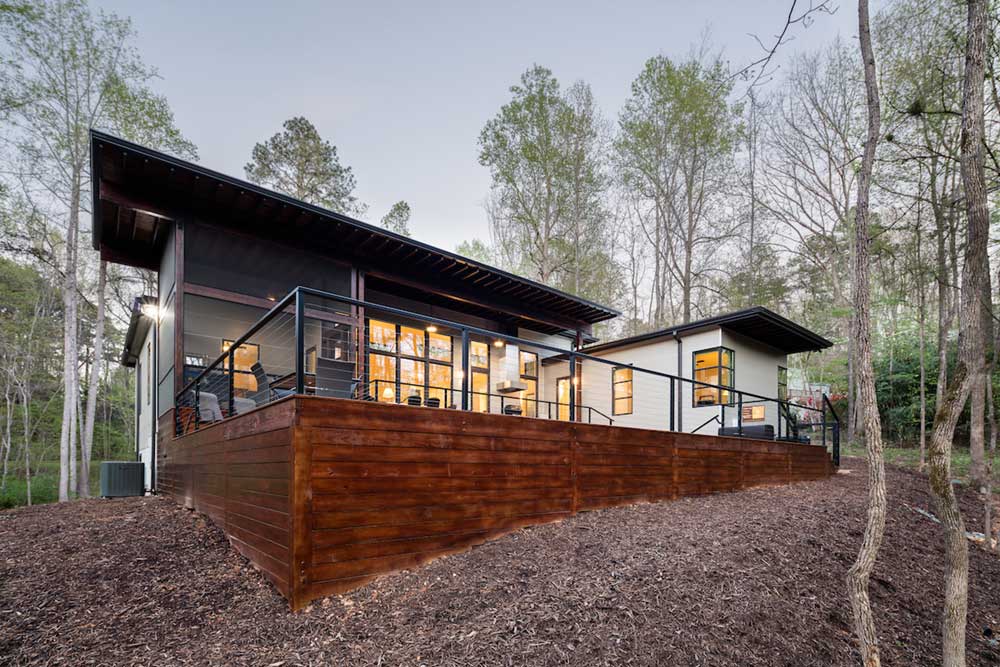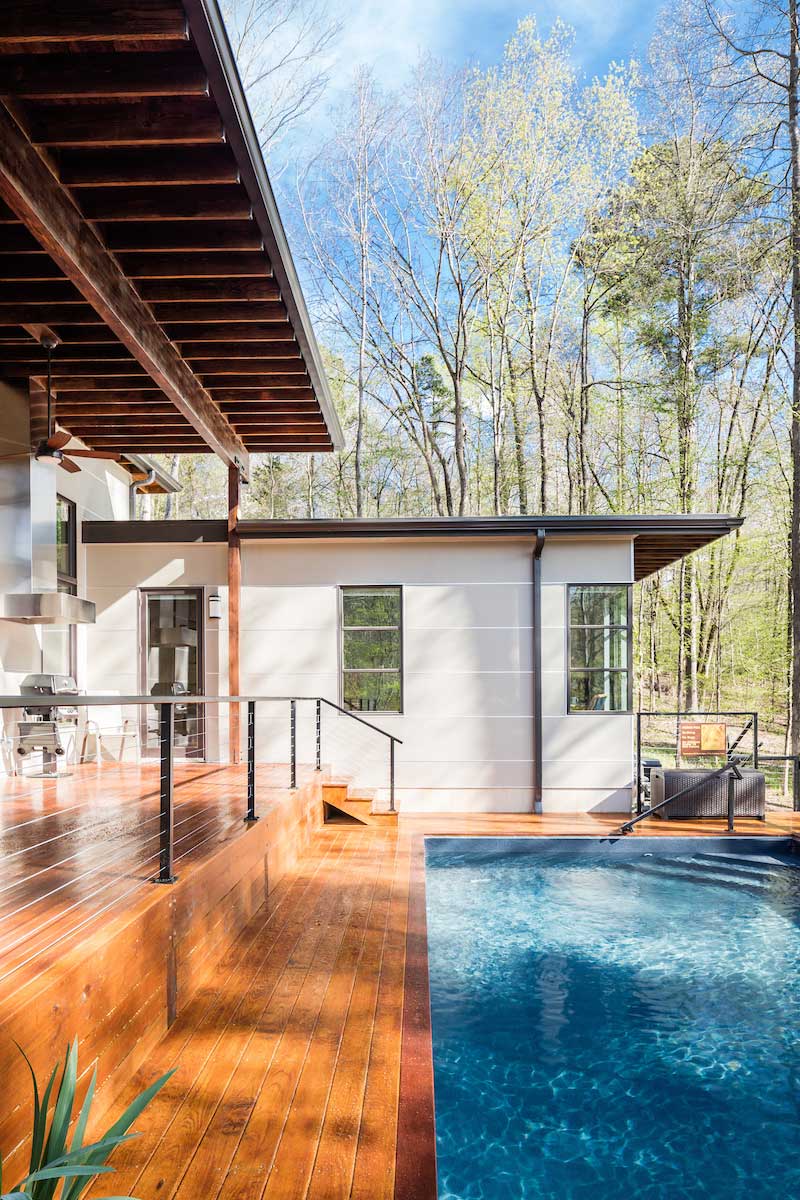 The interior is an amalgamation of white walls, wood details, steel flourishes, and even a bit of natural stone to tie things together. The home is organized by its three primary zones, wrapped around the entry and public spaces such as the kitchen and dining rooms. Everything is bright and well situated to enjoy the surrounding tree canopy. The footprint is modest at around 1500 square feet, but gives the professor all the space she needs as she readjusts the next phase of her life.
There are few things that stand out about The Professor's House other than it excels in everything it sets out to do. It represents an architecture of the people – a refined and developed design concept that fits the person who ends up enjoying it the most. You could say it has heart, and you'd be right. ACS handled the task admirably, and gave the professor just what she asked for in a comfortable place to rest her bones at night.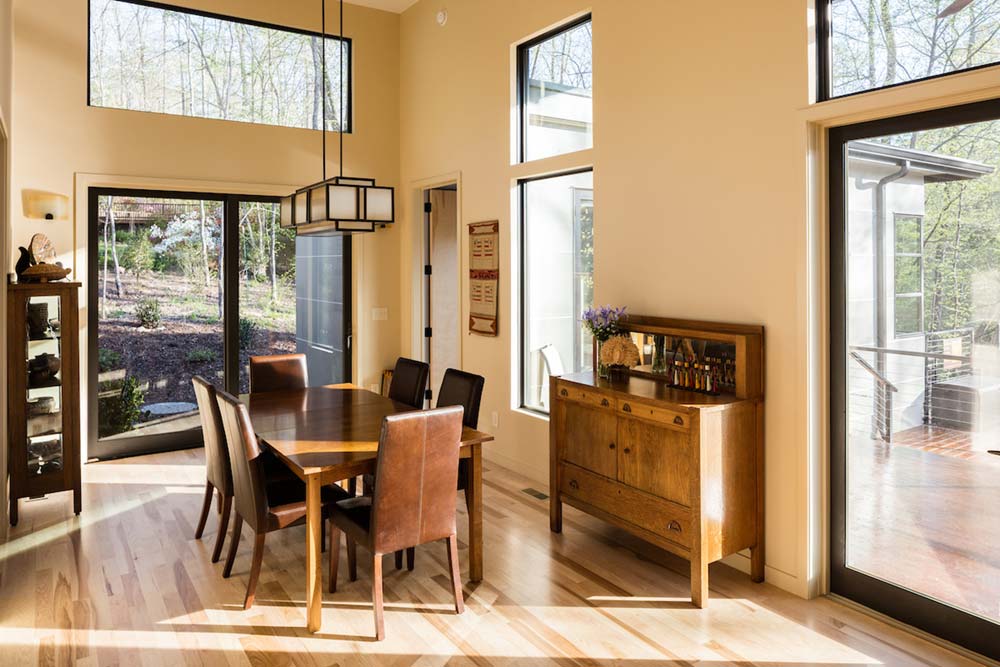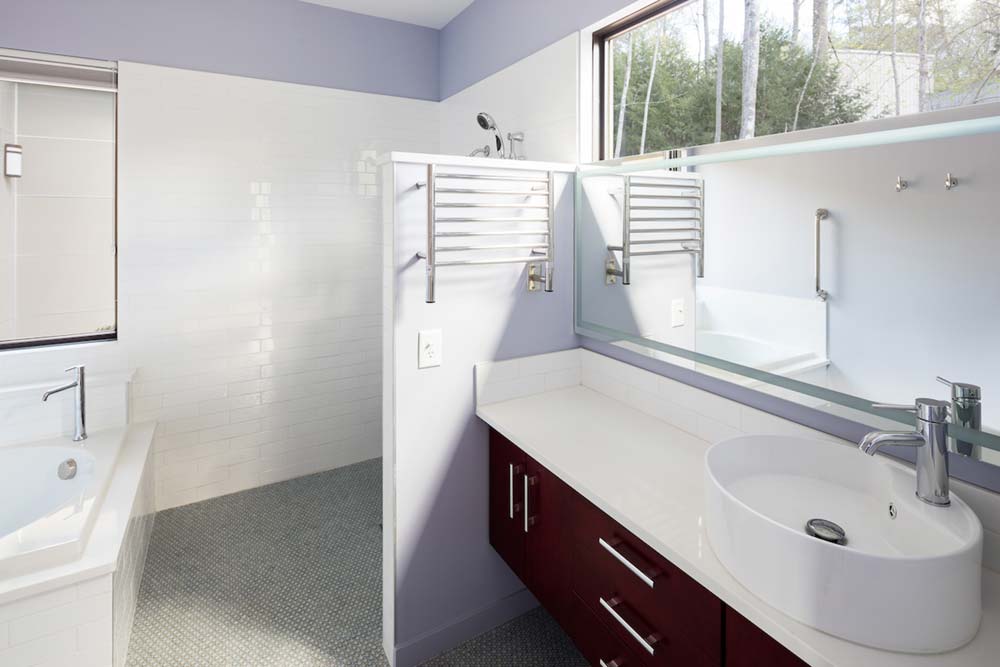 Architects: Arielle Condoret Schechter, AIA, Architect
Photography: Keith Isaacs, Raleigh, NC