The St Kilda East Townhouses are an example of architecture that embraces the established aesthetic force behind contemporary building design, but also goes against modern trends towards technology, self-sufficiency, and total privacy from the outside world. The pair of residential units was designed by Jost Architect for his young family of five and his parents, taking a careful look at how his family lives, and how they hope to interact with neighbors, the street, and within the building itself.
At a glance, the exterior of the St Kilda East Townhouses is a striking collage of contemporary building materials. It occupies a prominent street corner in St Kilda East, Australia, and follows a massing strategy where the second floor mass is clearly distinguished, and cantilevers over the lower floor on both ends. The two units are situated next to each other and sit parallel to the street, which creates an imposing horizontal facade that commands attention from passersby.
A vertically oriented wood fence wraps around and tucks under at certain points along the facade. It provides privacy from the street, but not so much that it feels totally isolated. The clients wanted to be sure not to turn their back on the street, and avoided this by opening up in various places, exposing the home to view, light, and natural ventilation.
A ribbon of operable windows – very much reminiscent of Le Corbusier's Villa Savoye – track around the entire second story, giving the facade distinct directionality with just a hind of rigorous simplicity.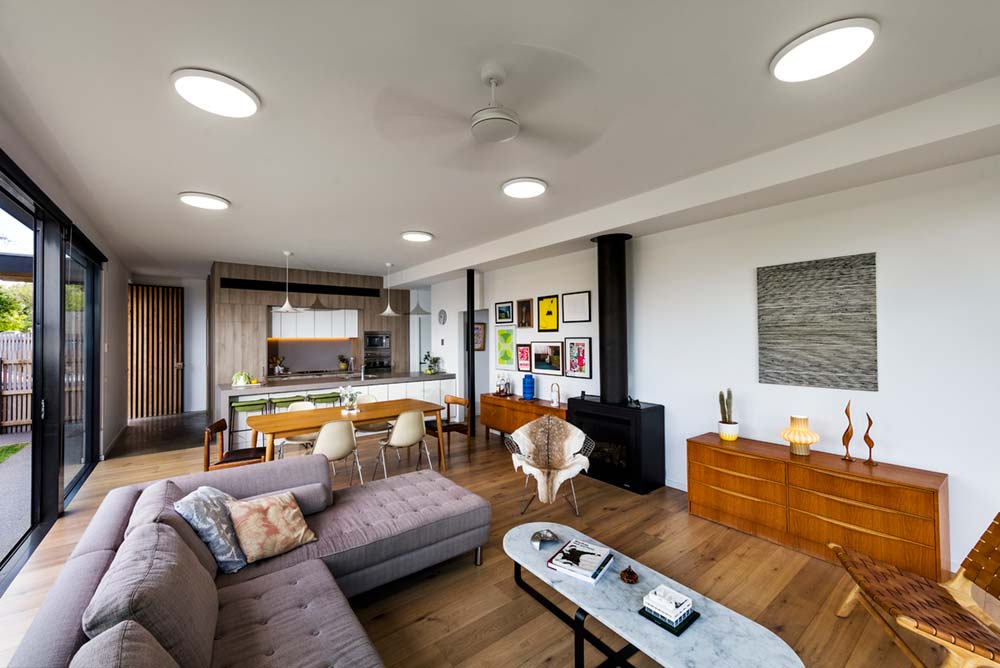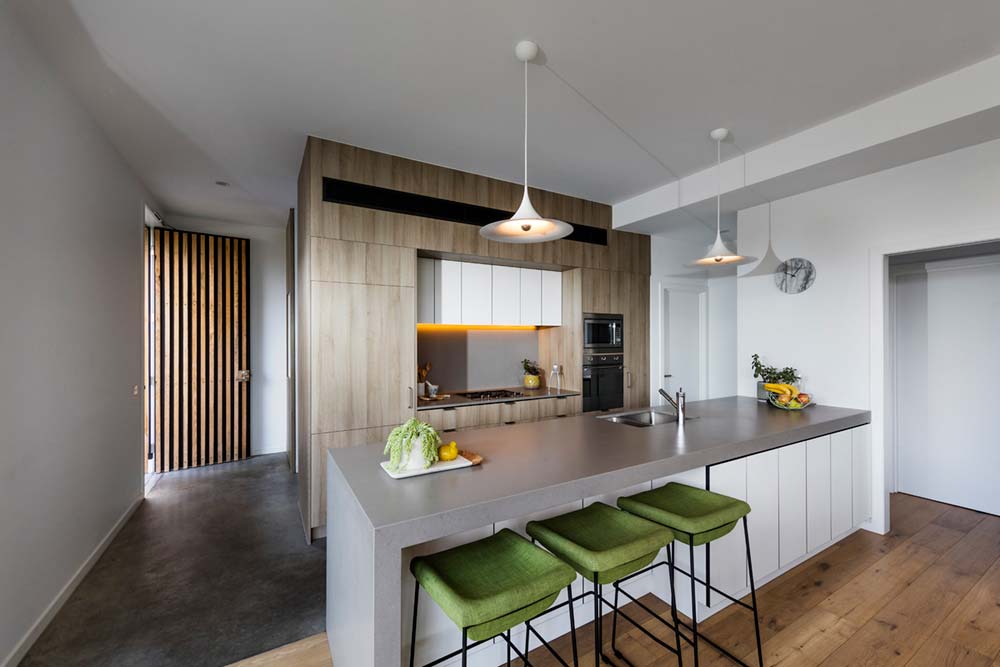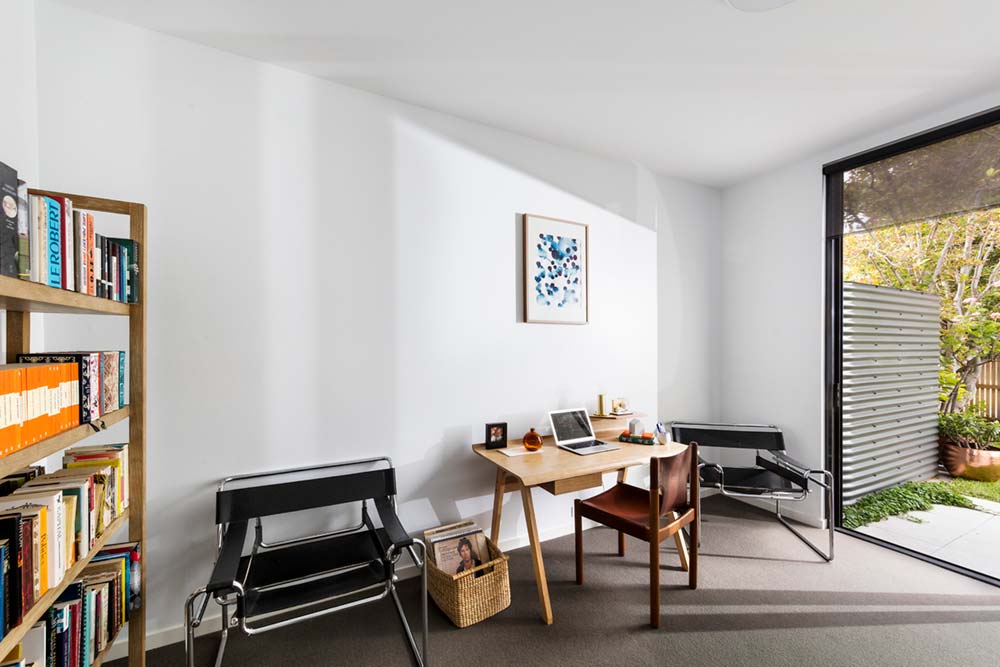 The interiors are clean and bright, and they open up to a shared courtyard space via a series of corner windows and sliding glass doors that create a proper indoor/outdoor experience when fully opened. These areas are protected by the cantilevers above, and give the home a much desired feeling of openness that can be shared by each of the residential units.
The St Kilda East Townhouses are another fine example of residential architecture done right. The massing, materiality, and interconnection of interior space is enough to merit praise for design and execution, but that little something extra of old school embrace of the neighborhood culture is what truly sets it apart.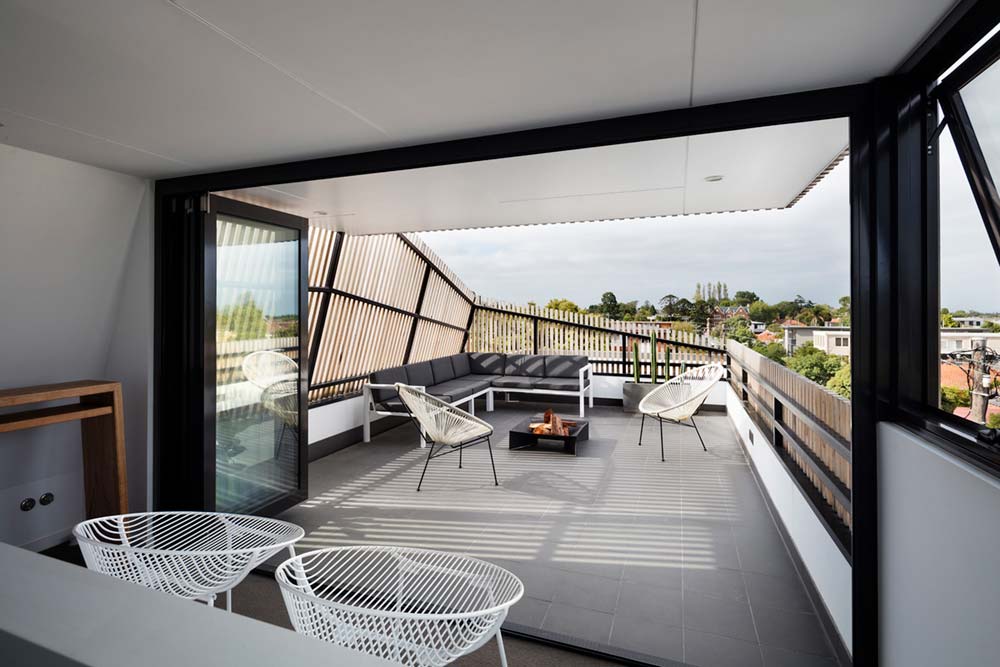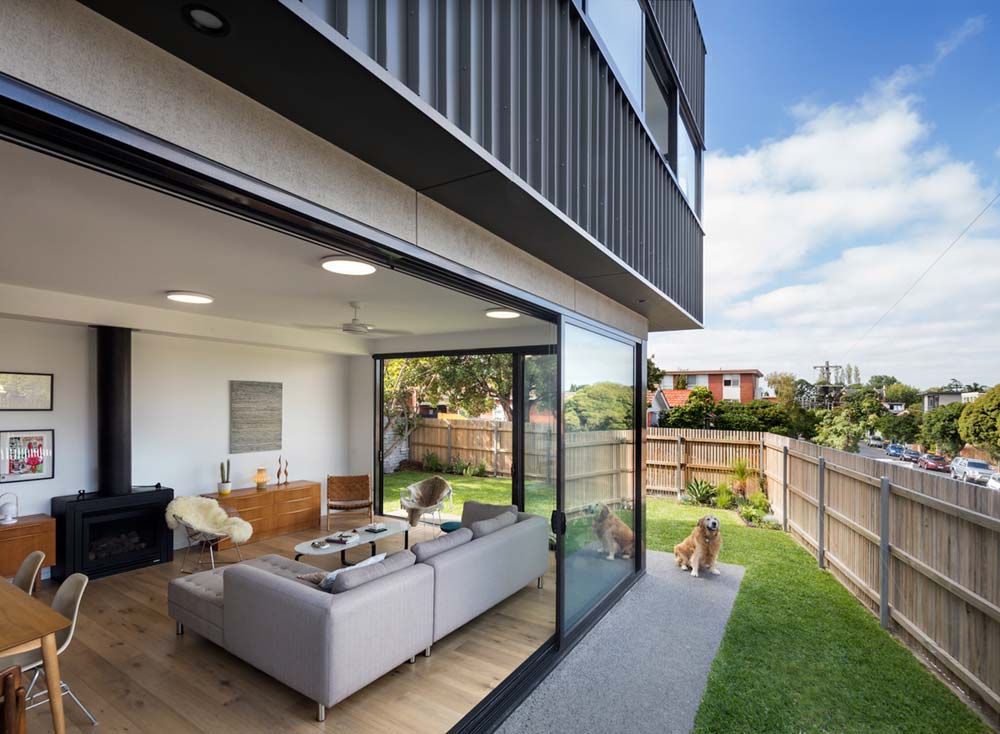 Architects: Jost Architects
Photography: John Gollings