Located amidst a pasture in Pt Wells, New Zealand, this is a newly built home, designed by MRTN Architects, that has taken an old concept and turned it into a fresh layout. Wander down the halls of this house, and be transfixed by each custom piece perfectly placed, painted and positioned within.
With a layered appeal flowing through the home, each space feels like its own individual area; while offering a large black roof to protect against the elements, and thick cedar walls for durability and aesthetics, the exterior is as appealing as the interior.
Step inside and that same black roof creates the framework for the scenic outdoor landscape, along with large black-framed doors and windows.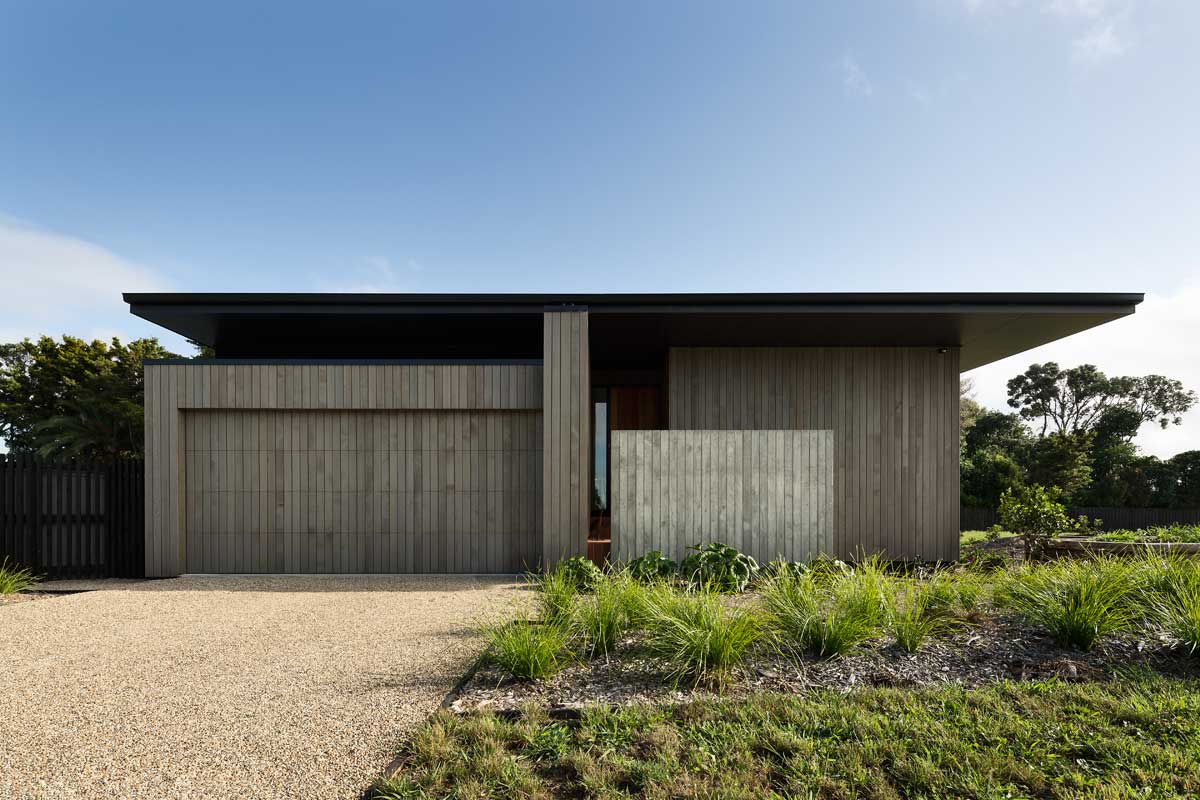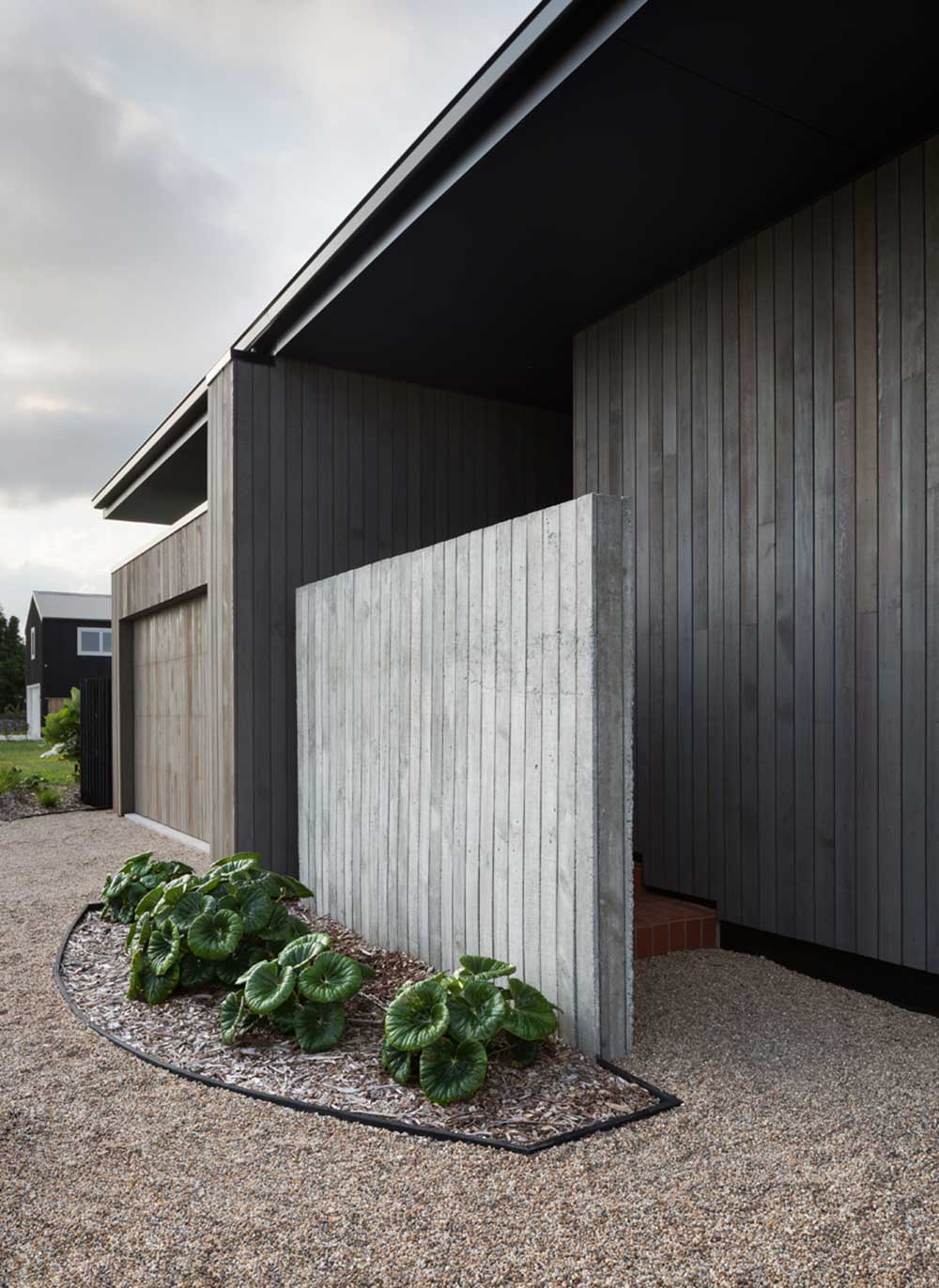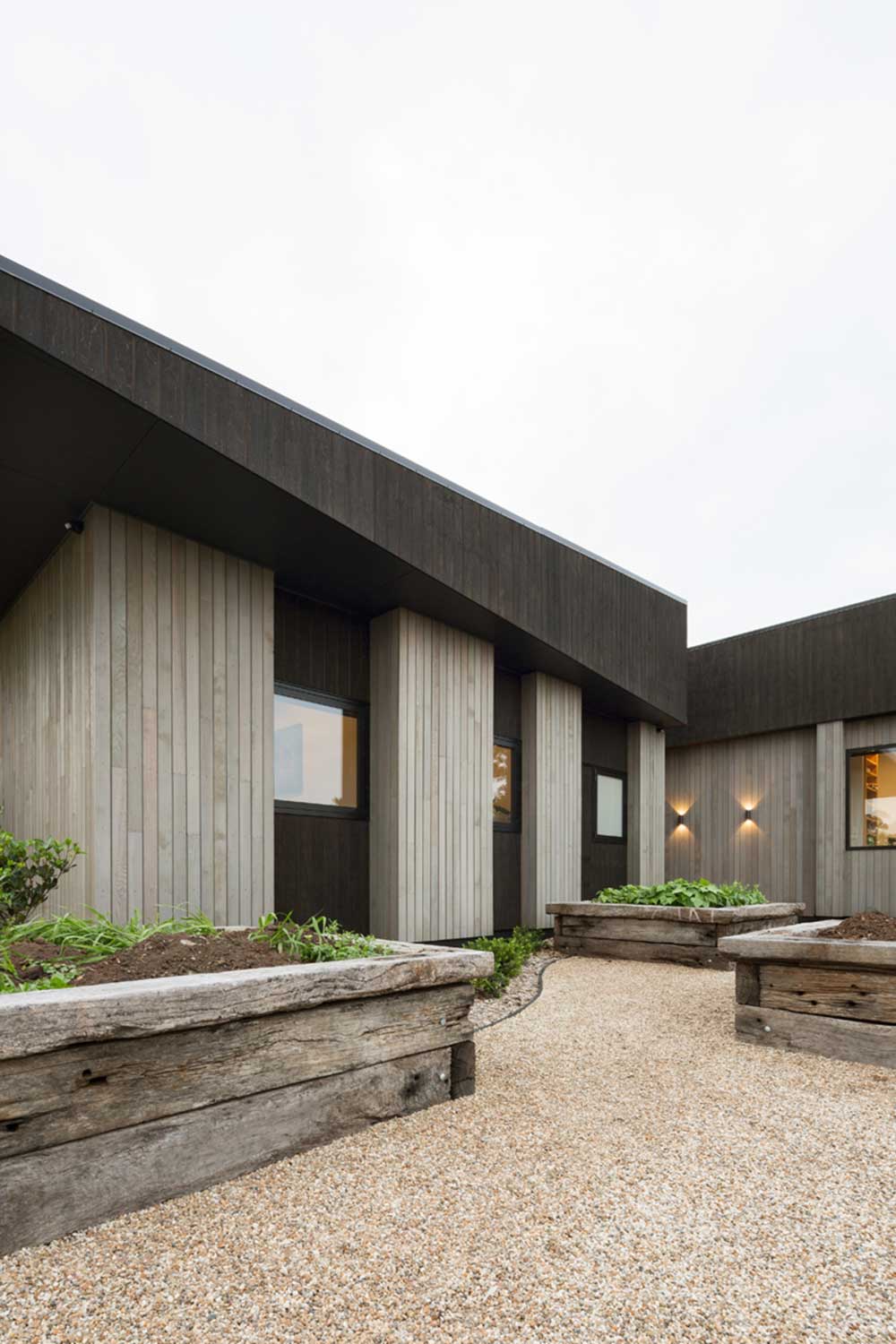 Split between the street entry and guest bedrooms at the front, and a cozy area clad in wood, white walls and ample windows in the back, this home gives a new meaning to "split level", with much of the living space at a lower level from the kitchen.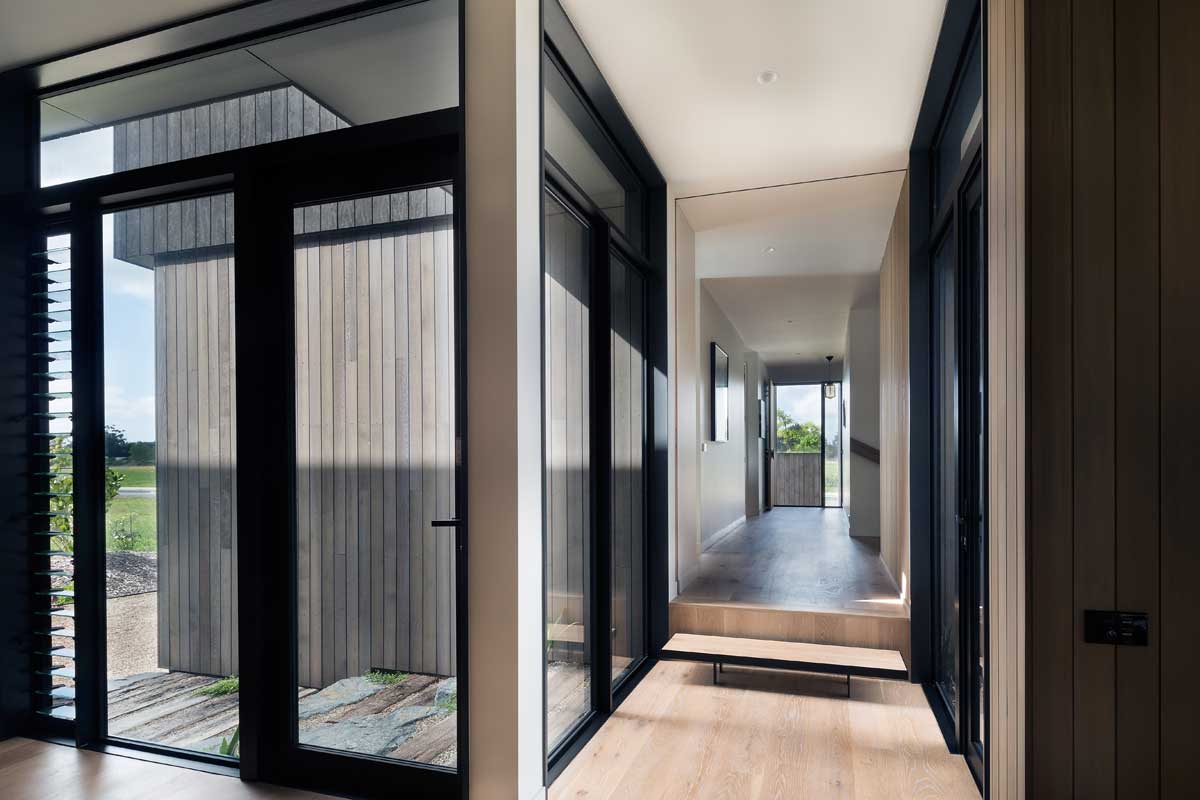 The kitchen has a beautiful window seat, green and brown tiled wall, and an island for eating and food prep, while the dining and living rooms are joined together in one space, with exposed rafters and a wood feature wall.
Although from the outside it may appear as though this is a standard home, it is anything but, offering an exquisite interior retreat.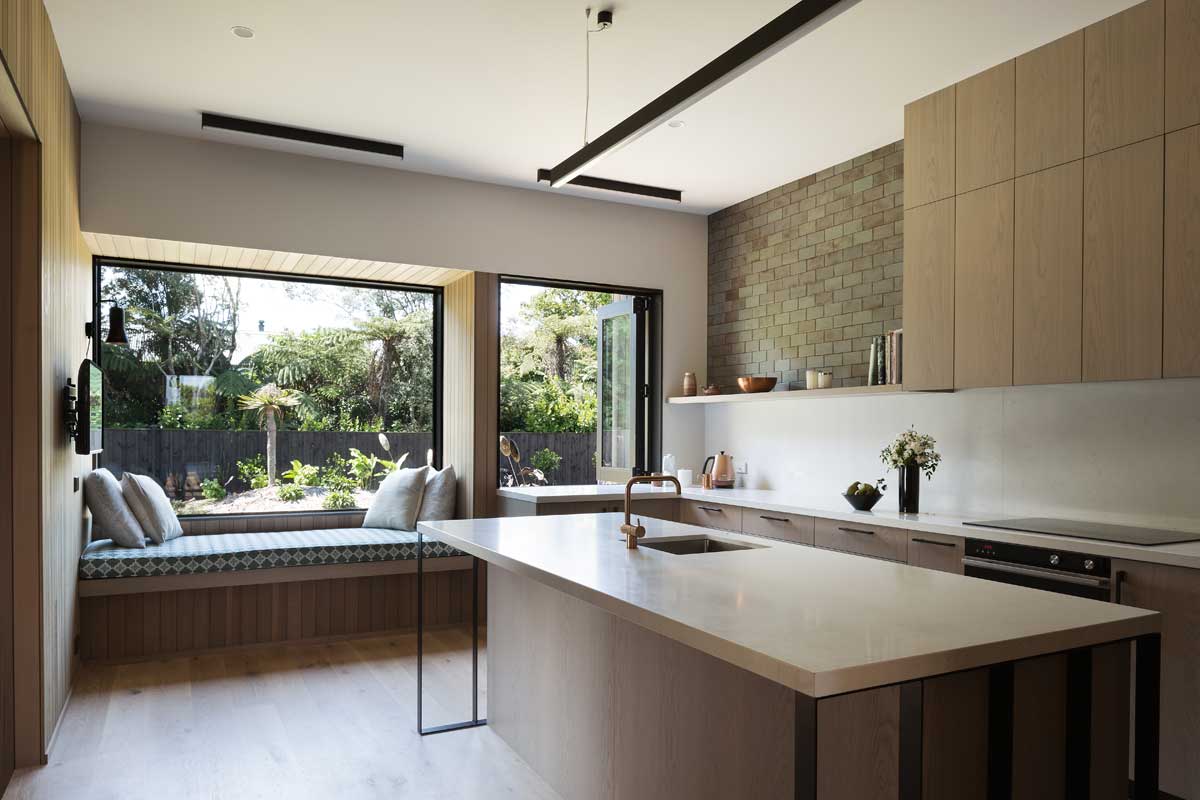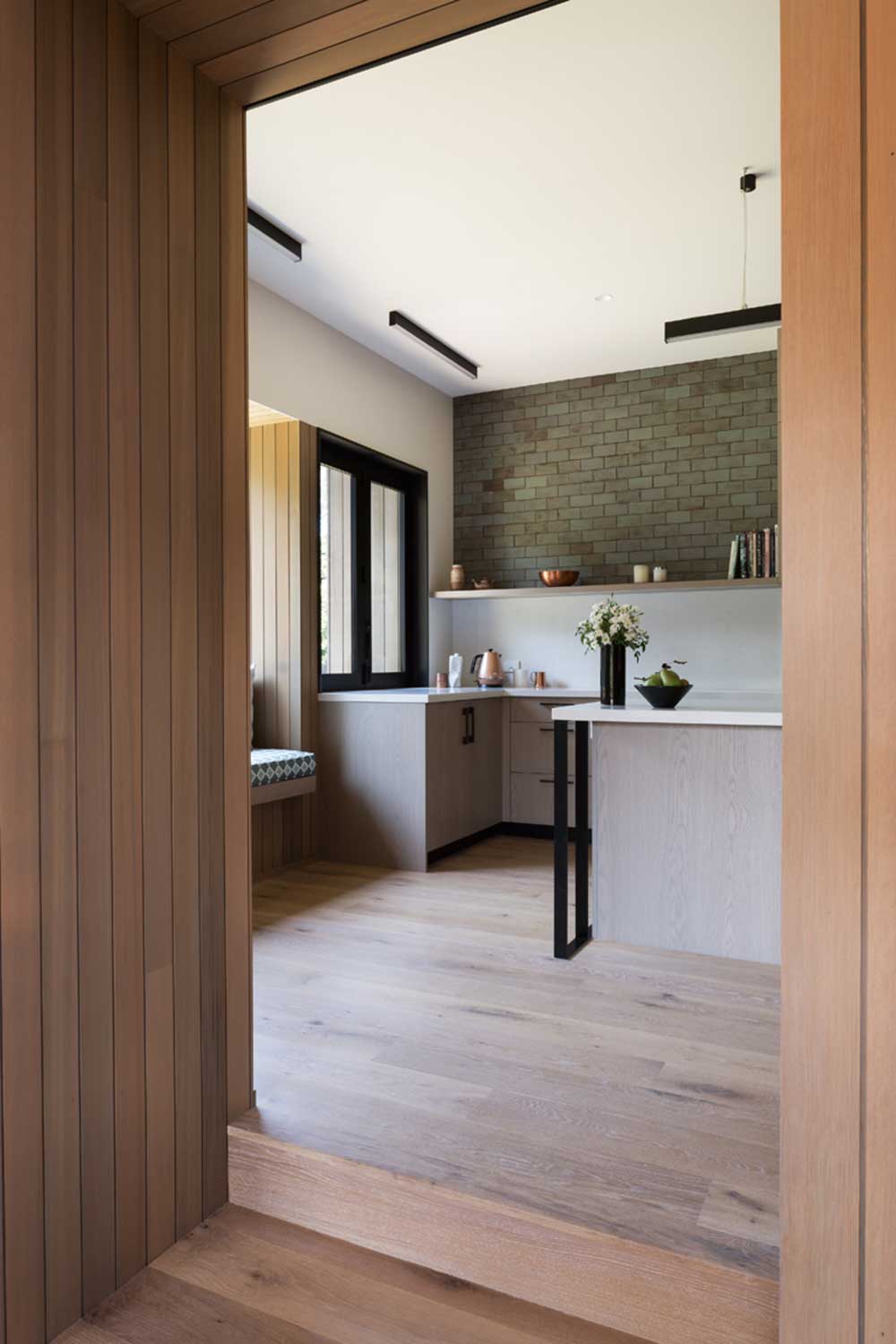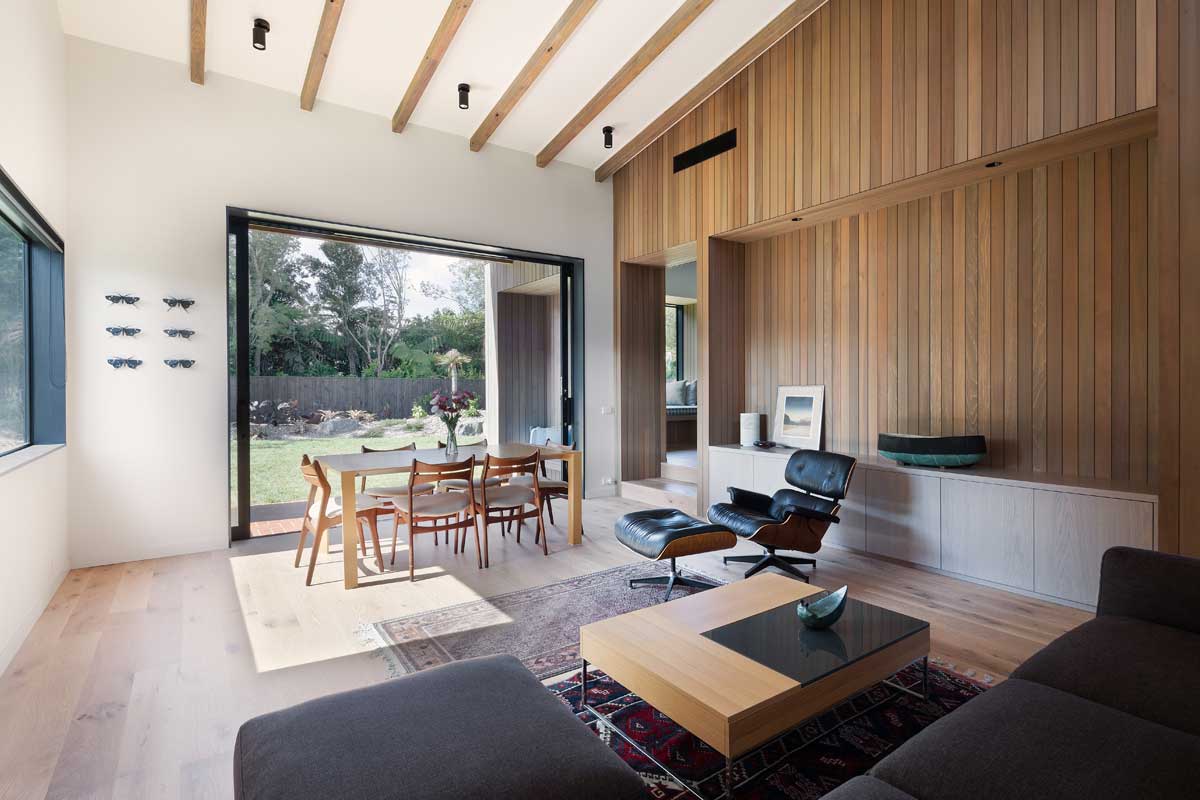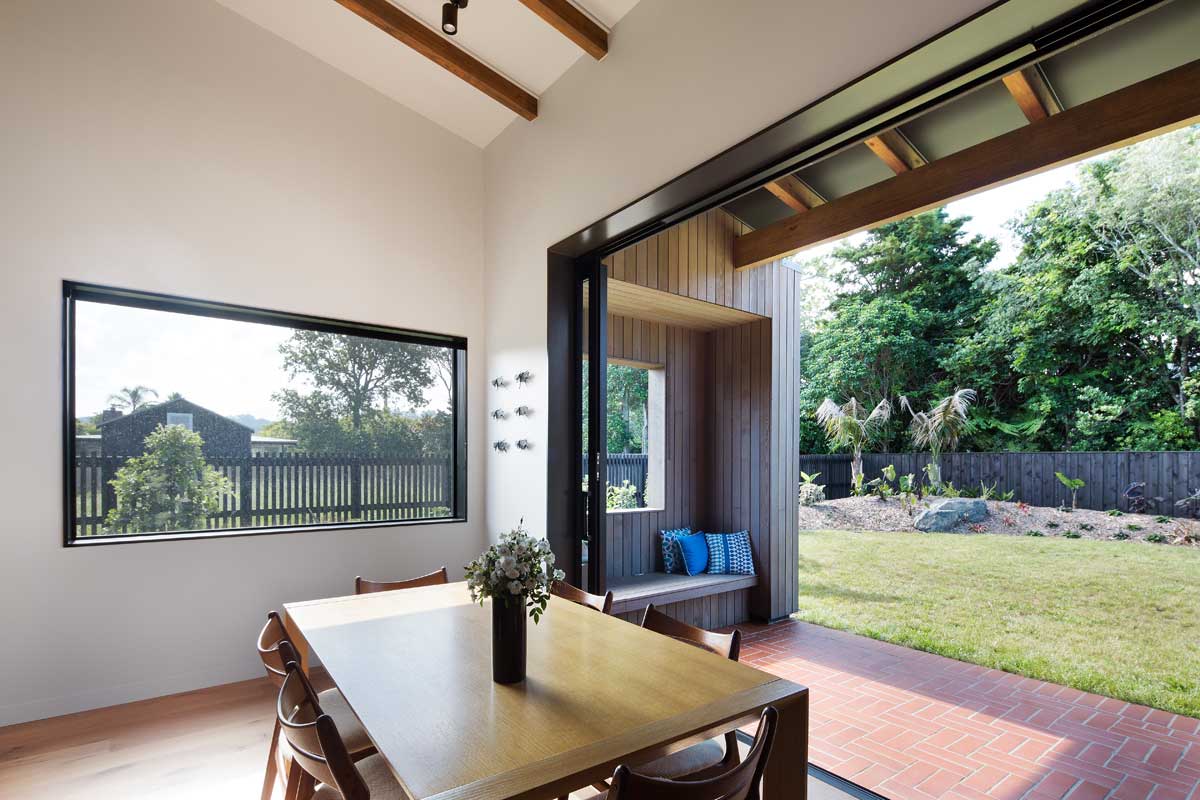 Architects: MRTN Architects
Photography: Anthony Basheer