Welcome to the bright beauty that is the Chino Canyon House; where palm trees are as plentiful as the view they are a part of. As a 1954 original home, set in the San Jacinto Mountains of Palm Springs, California, it was important to keep the authentic era appeal of this house while improving upon the energy efficiency and functional flow.
With twice the space added to the house, this L-shaped home is now an A-grade space enhanced by the addition of multiple outdoor living areas; including a courtyard, fire pit, pool, and private patios off each bedroom that delivers a sky view as far as the eye can see.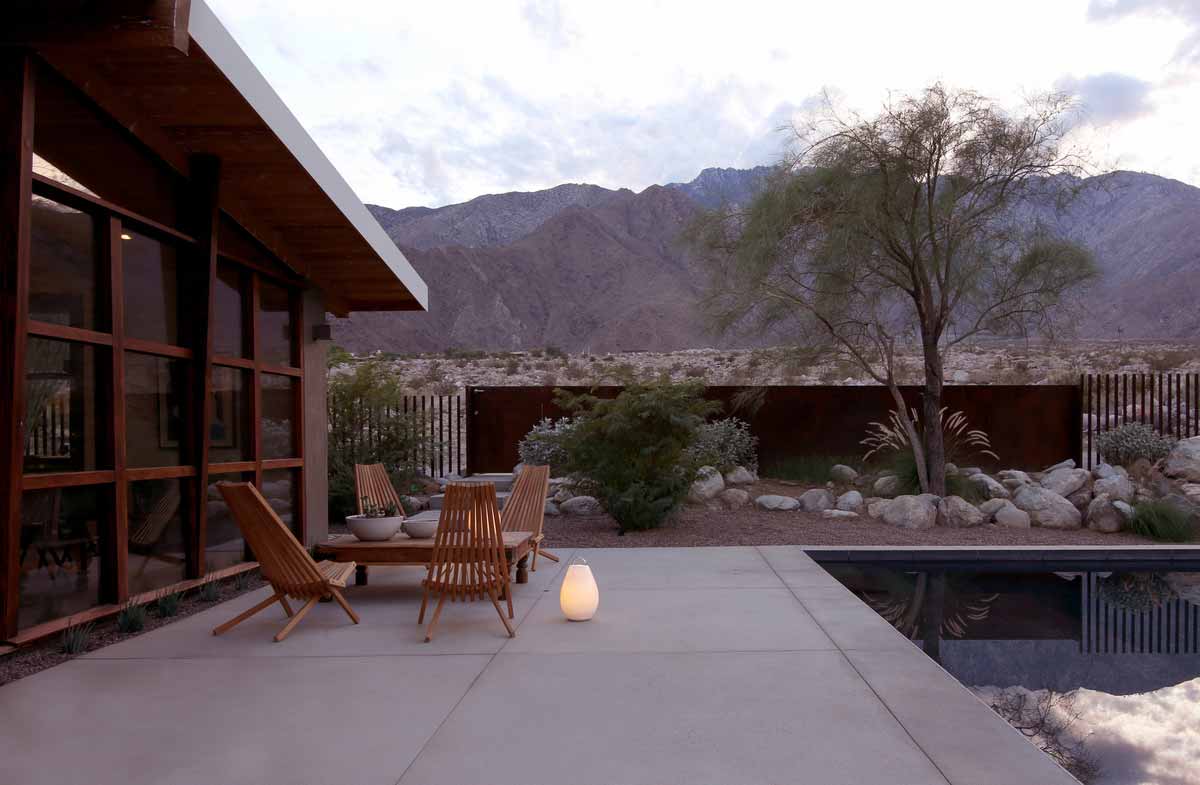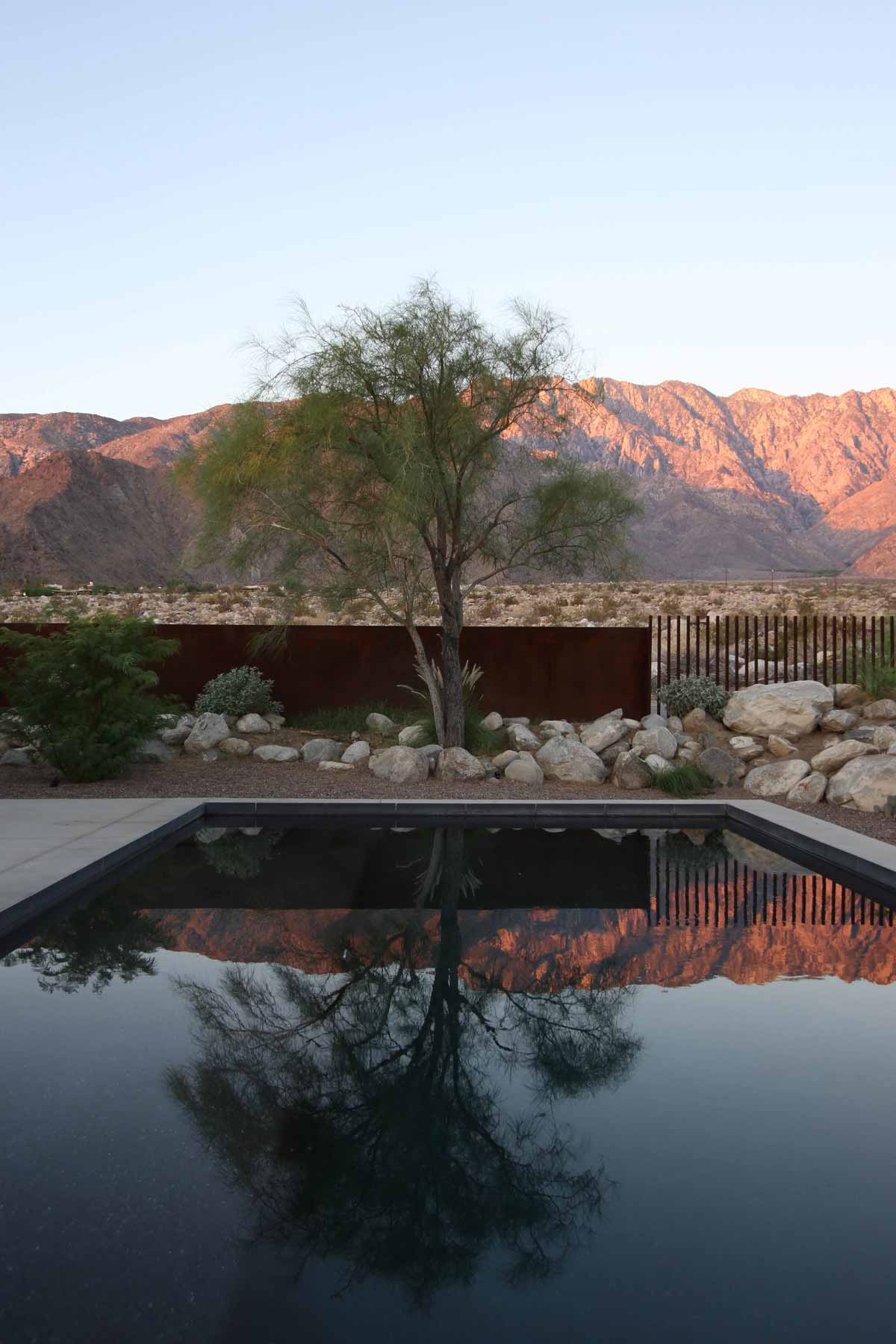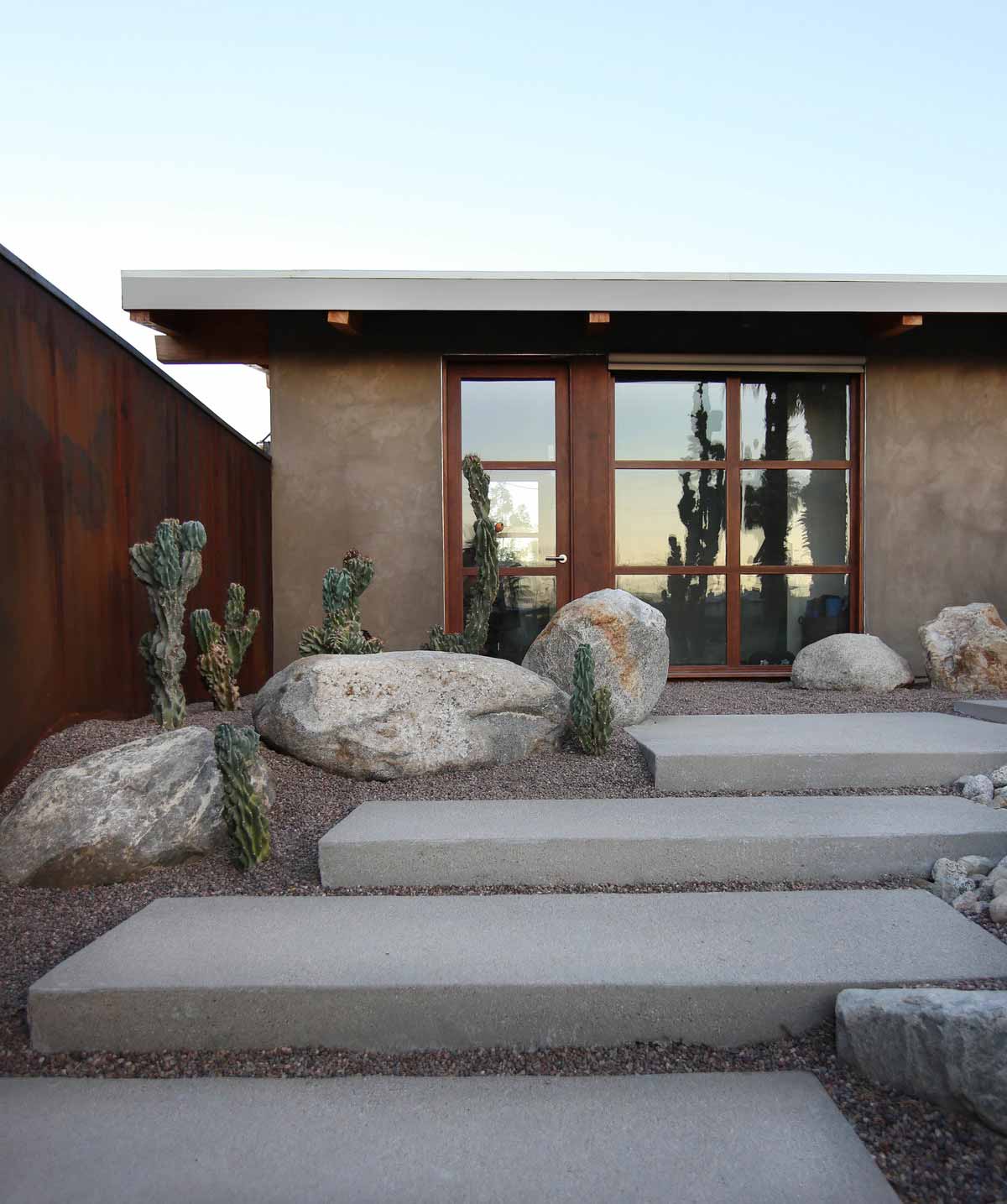 Whimsical lights hang overtop the island and kitchen table, while a monochromatic backsplash creates visual appeal, all of which is surrounded by natural light from maple windows and comes together to create the ideal place that is often the most popular in the home – the kitchen.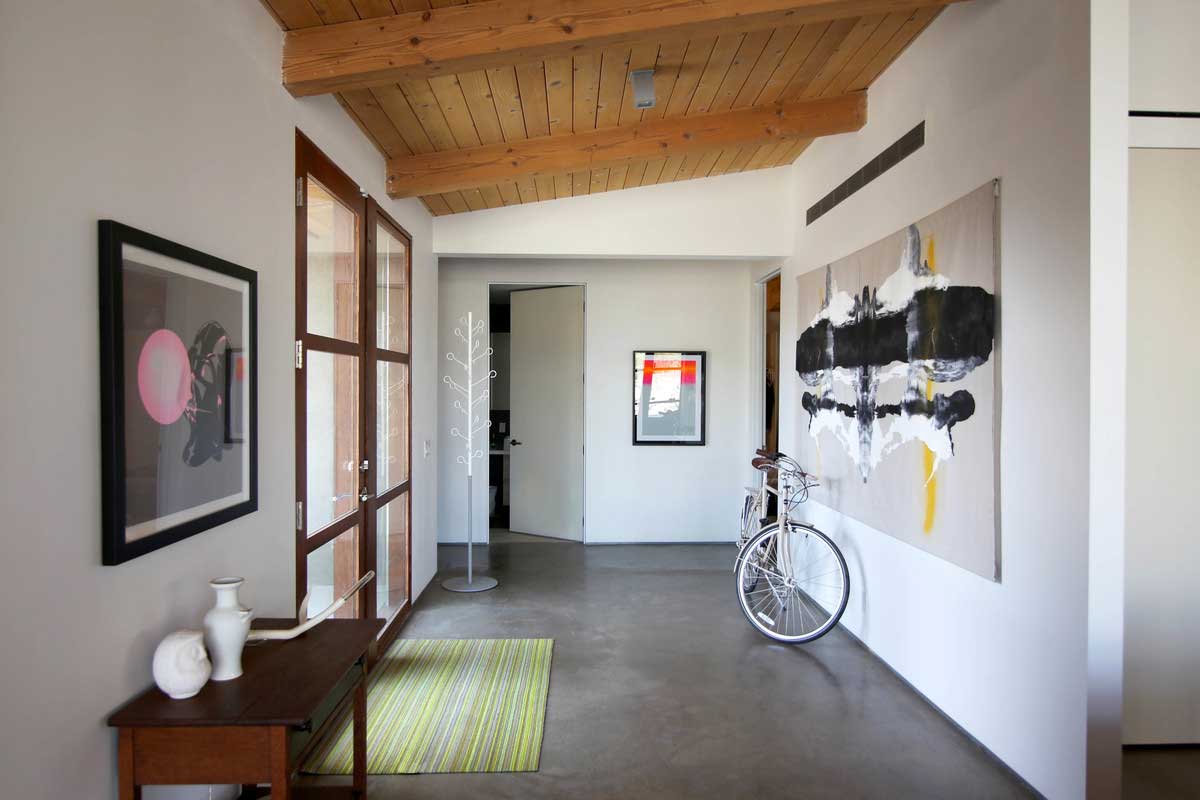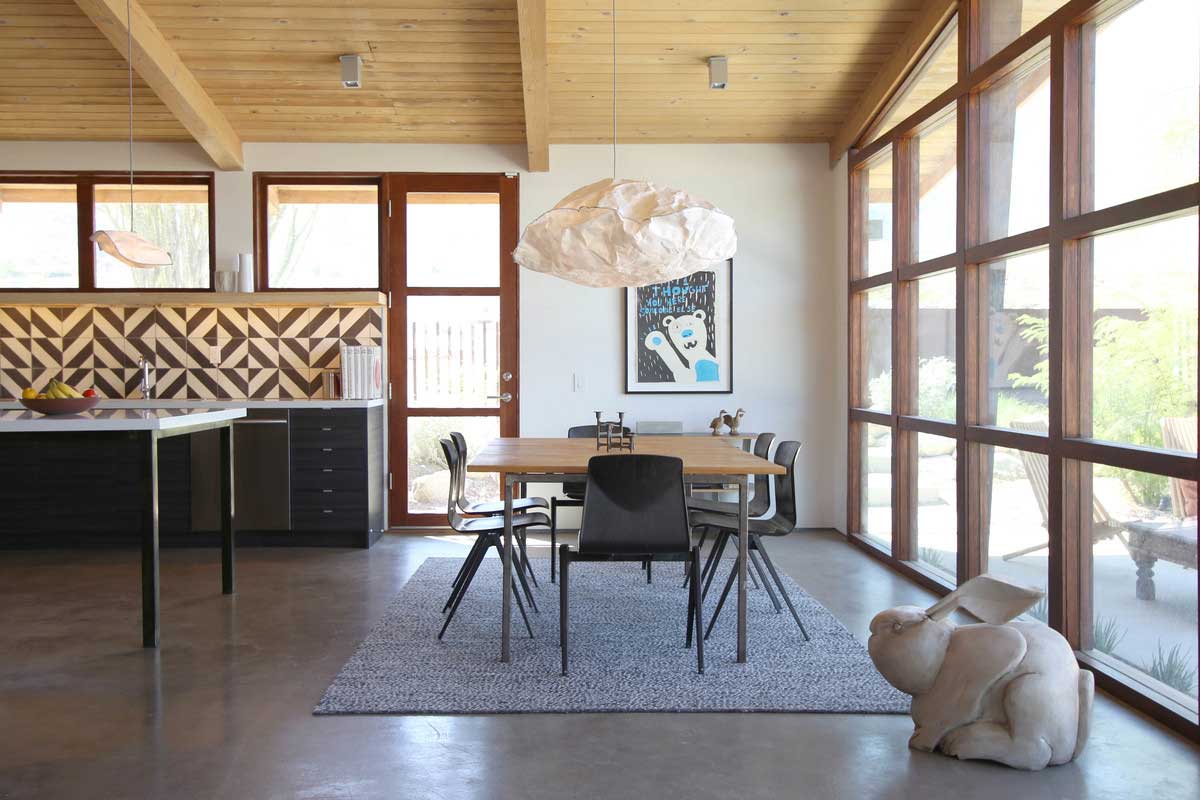 The adjacent living room also sits in full glory of this well-lit view, resting next to the pitch-black chimney that hosts a small cutout fireplace. Polished concrete can be found throughout much of the space, along with a slanted wood roof, a glassed enclosed walk-in shower with slate black tiles – all of which flows together nicely to deliver a clean modern appeal.
Simplistically raw and stunningly beautiful is how Chino Canyon could be described, all wrapped in a rusted steel fence that finishes off this handsome home perfectly.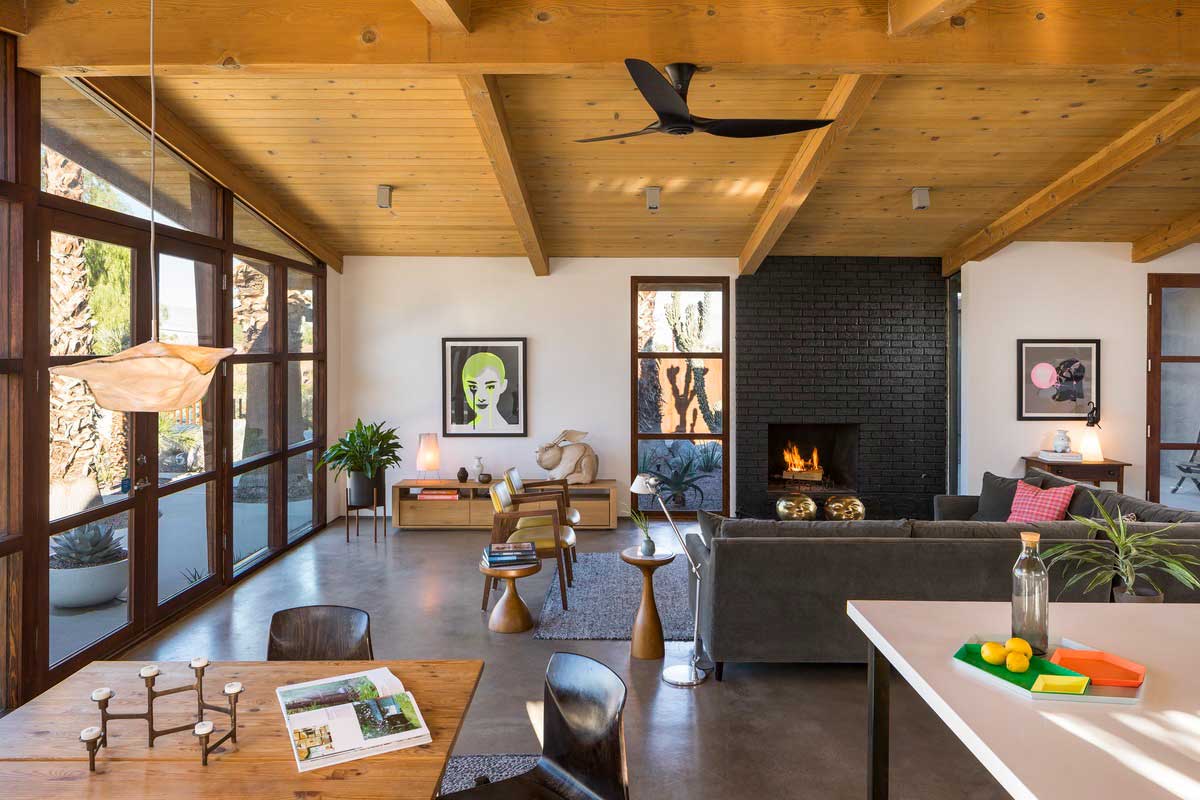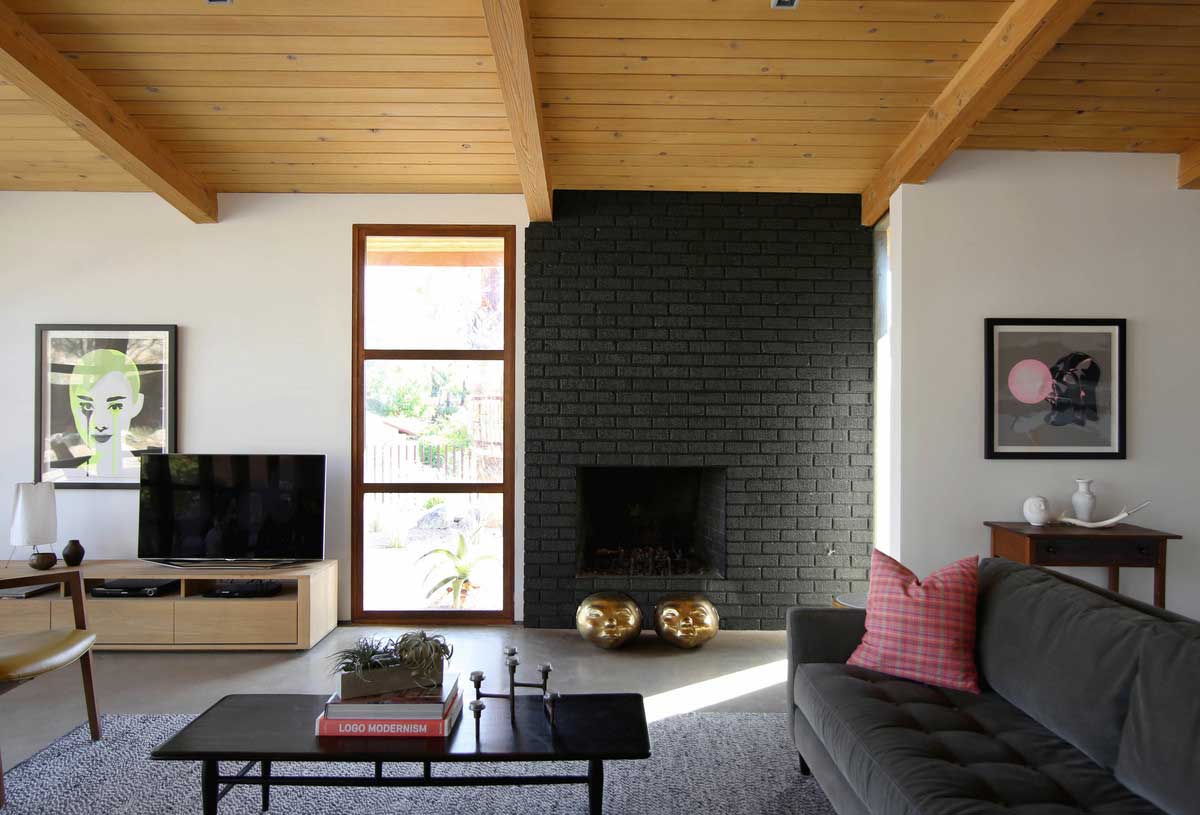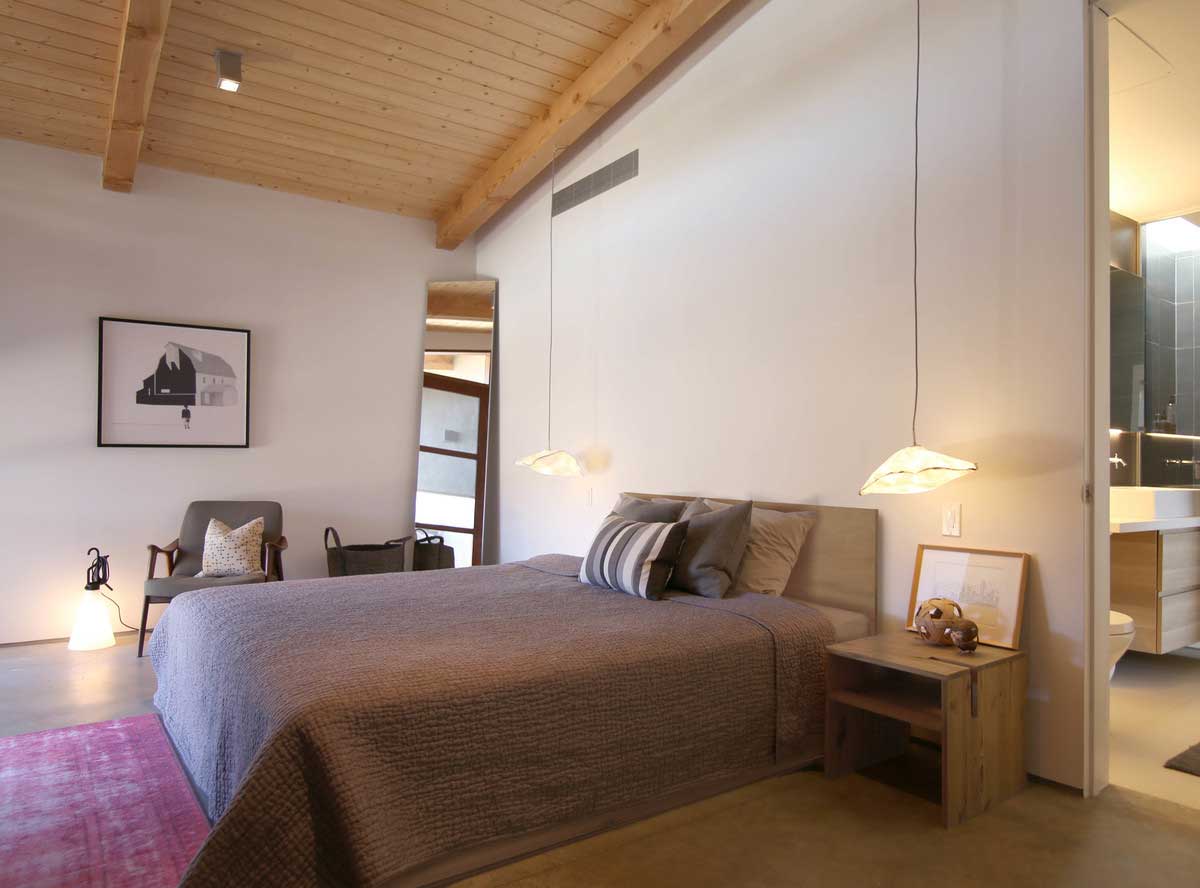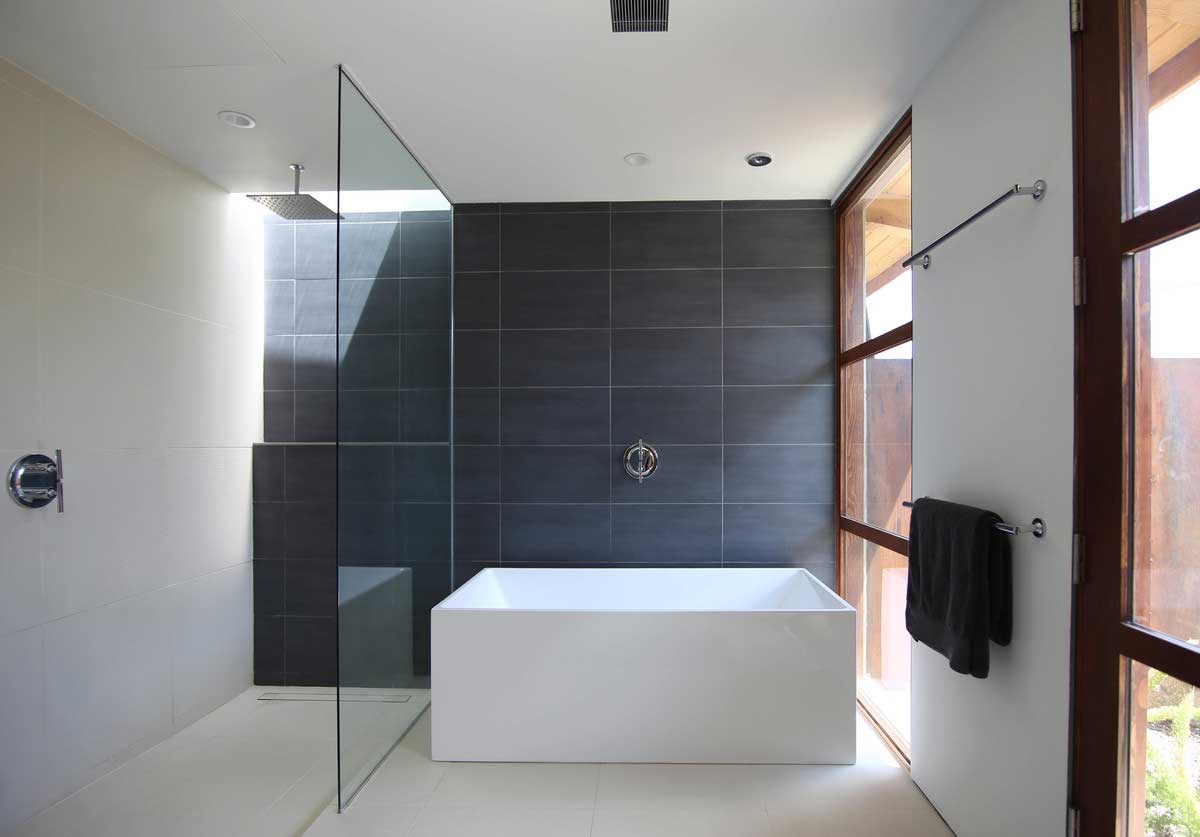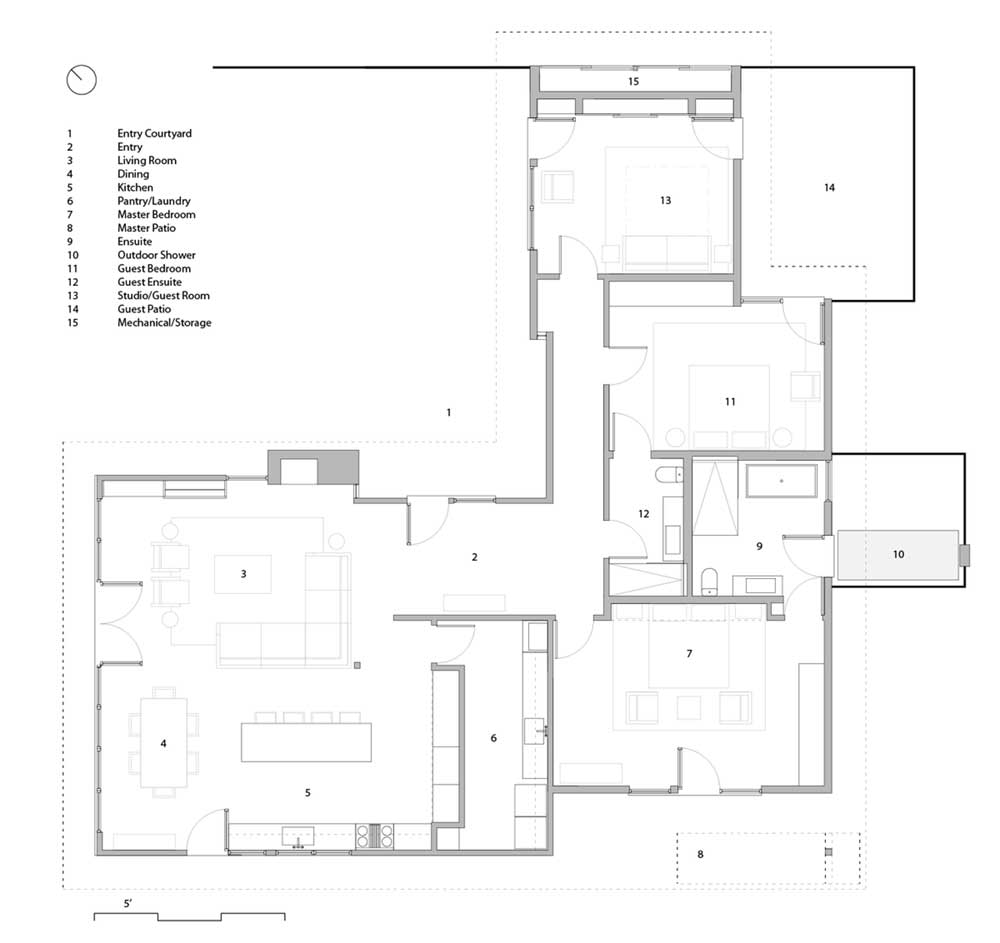 Architects: Hundred Mile House
Photography: Lance Gerber