Sitting on an extremely sloped site, this modern house offers 2100 sq. ft. of slightly shifted, elongated stacked volumes, overlooking the Silver Lake Hills community of Los Angeles.
Fueled by 3 levels of living space, inserted into the hillside amidst equally modern neighbors, much of the main space resides on the second floor. This is where an open-concept living room can be found, graced by a massive long black leather couch of mid-century style origins, while various shades of wood within the flooring, tables and cubbies intermingle between the living room and the kitchen.
The kitchen is a concoction of clean white countertops and a paneled wall, contrasting with the stark black cabinets and custom island space.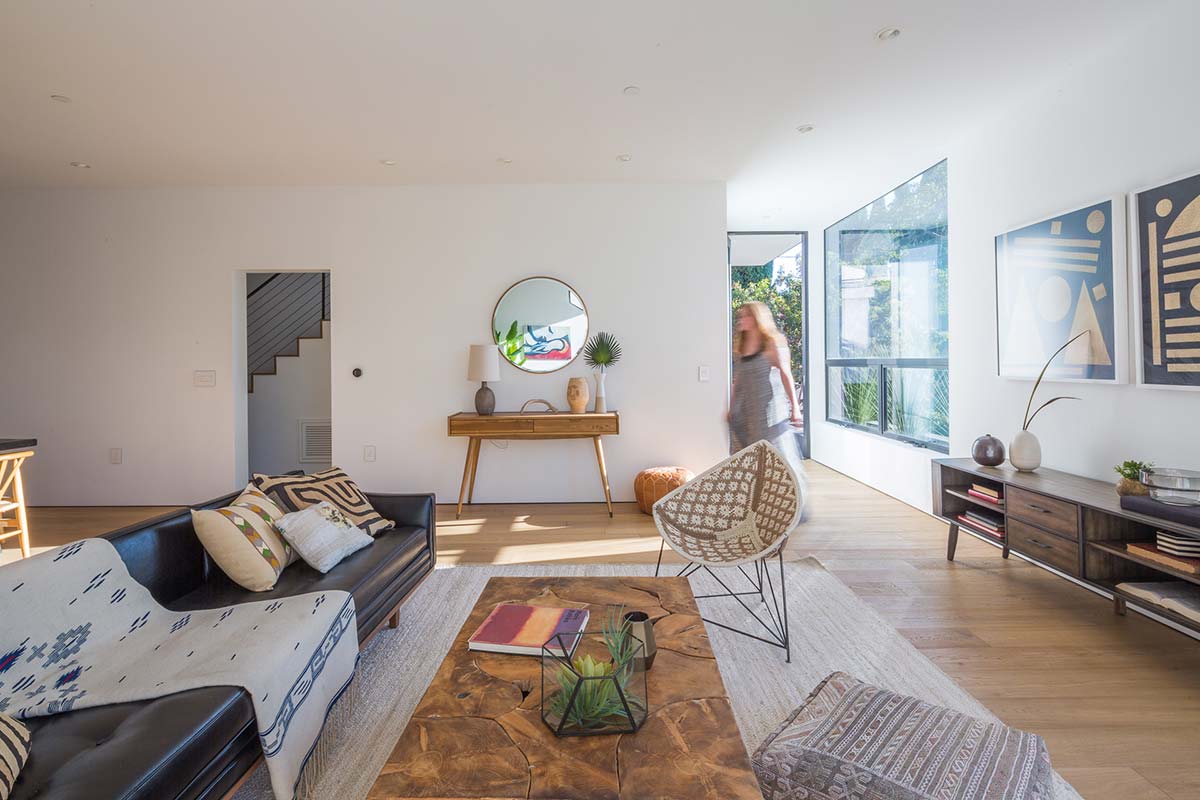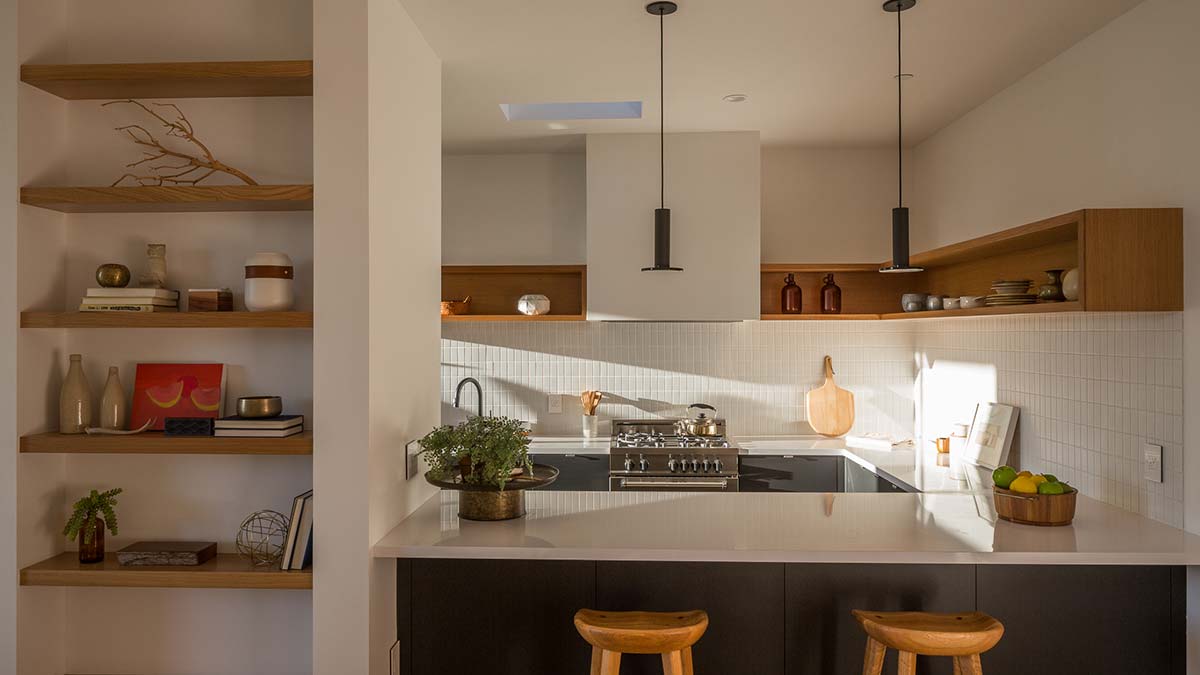 Meanwhile, the master bedroom mirrors this wood, black and white theme, with rich black tiles in the bathroom, along with a thick wood dual sink base and a white square tub in full view of LA. It also opens up through a wall of windows onto a patio; a sweet retreat that has an additional outlook spot you can climb to for an unencumbered view of the city below.
The Tilt Shift House is a multi-level breath of fresh air, and in a city not known for such things – it brings modern elegance to a whole new level.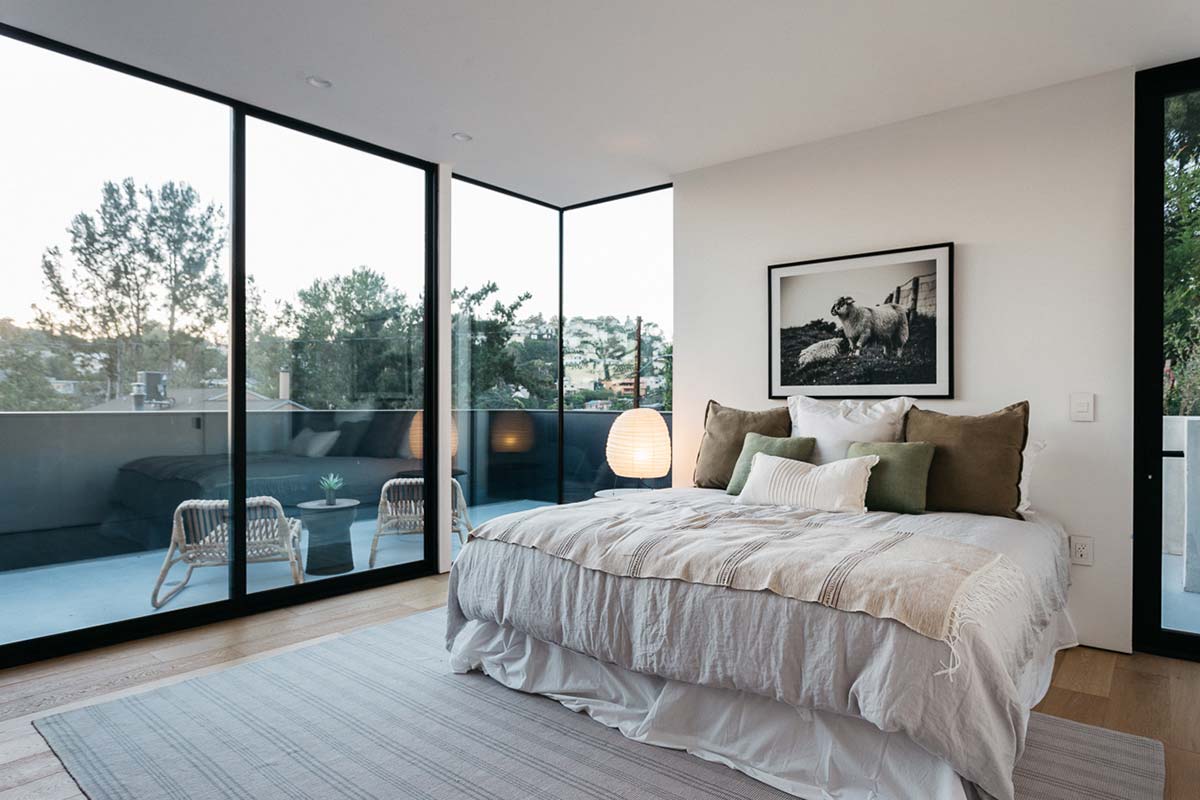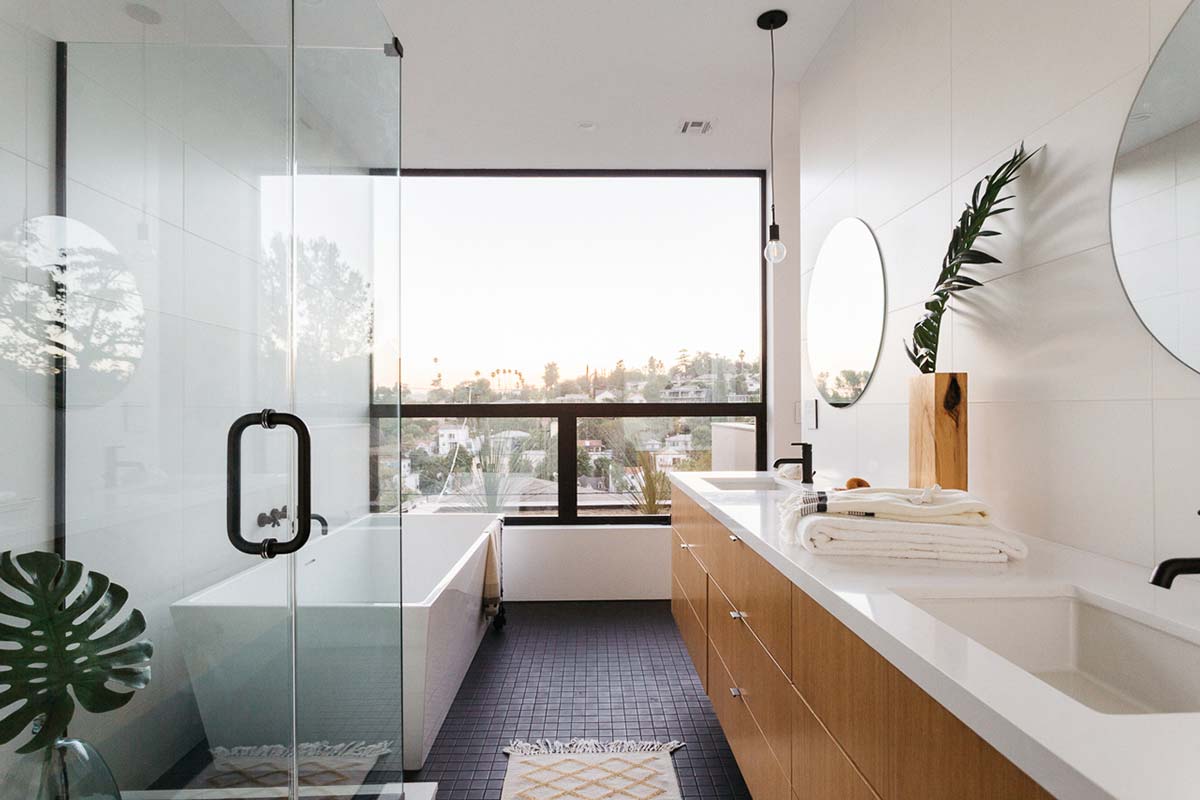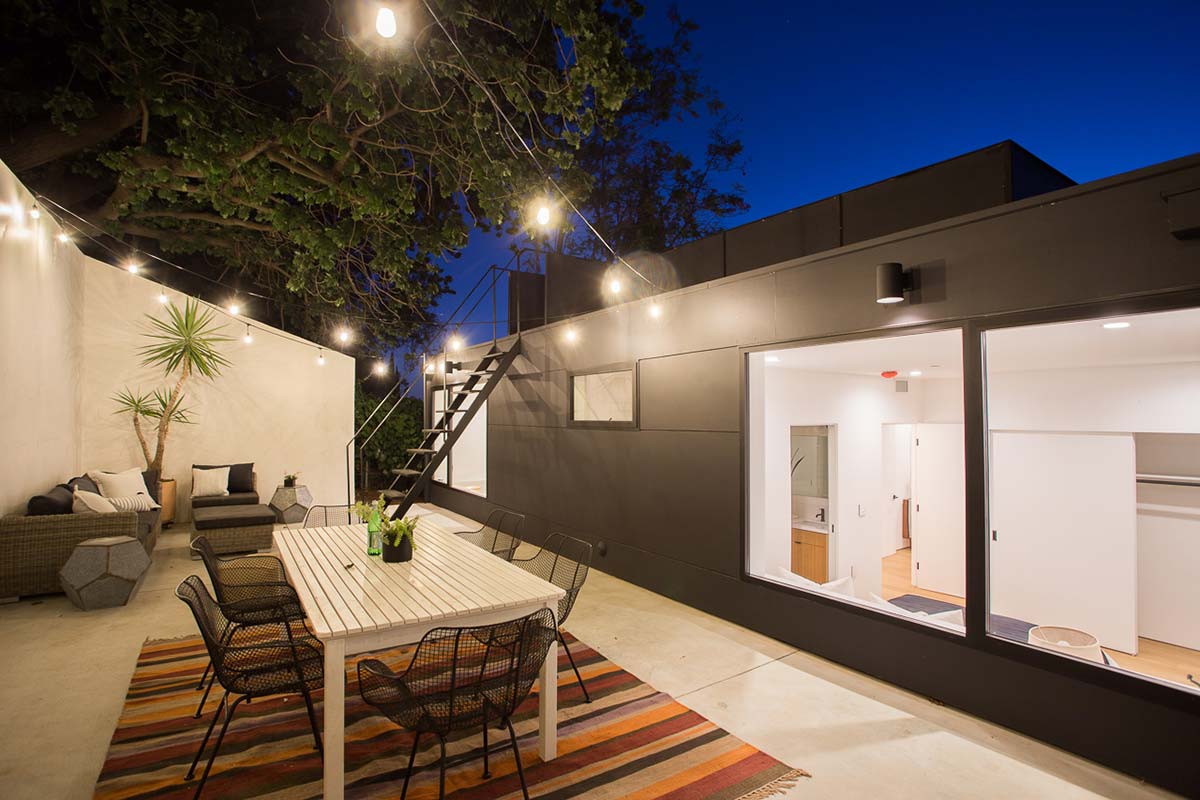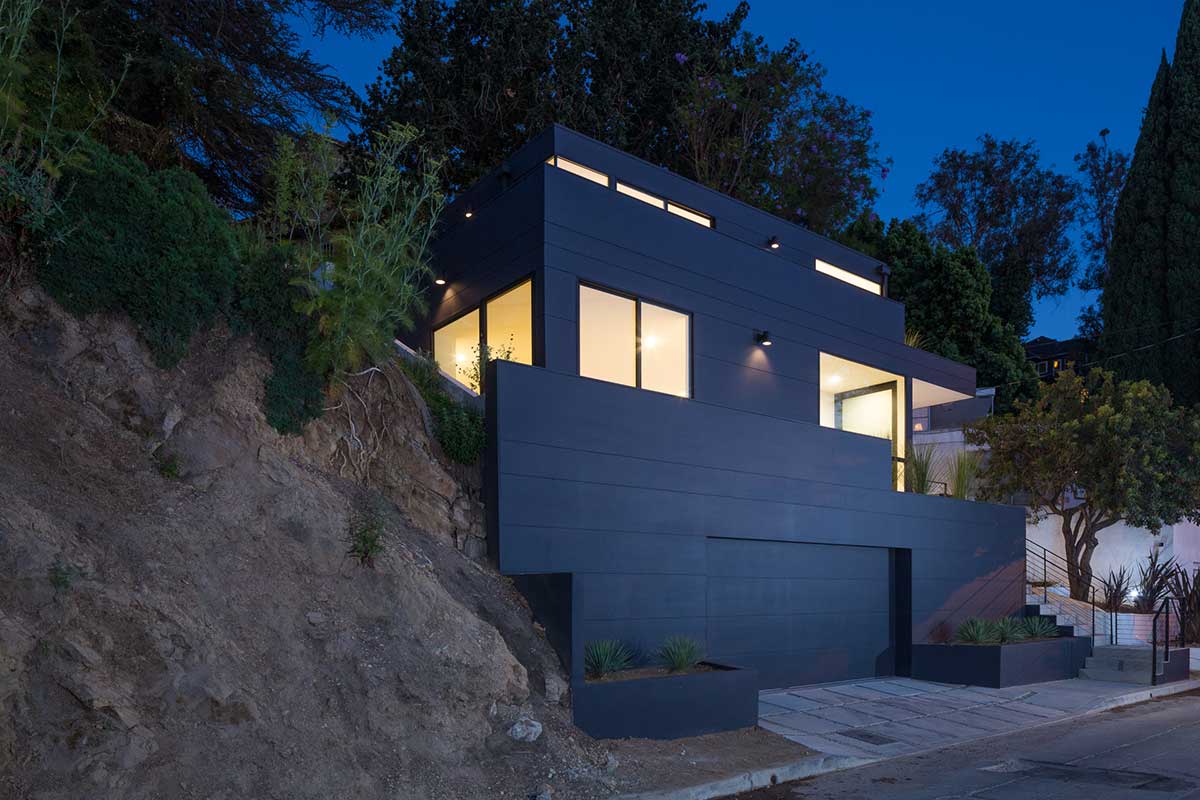 Architects: Aaron Neubert Architects . ANX
Photography: Brian Thomas Jones and Alex Zarour