Never has a rust-colored box filled with wood and concrete looked so good as it does in the case of this modern CorTen home. Located in a quaint village in the Czech Republic, this home has transformed the collective outlook on how a space can come to life – no matter the shape, size or color.
Polished concrete floors create the groundwork for this home, with the modern element of galvanized steel maintaining its form, while sheet metal layered with concrete tops off the ceiling and wall space.
It is almost comical to conclude building an exterior with pre-rusted sheet metal, but that is exactly what has been done – turning funny into fabulous. And although the neighbors were not initially pleased, adding greenery to the outdoor space has helped to blend the home in with nature.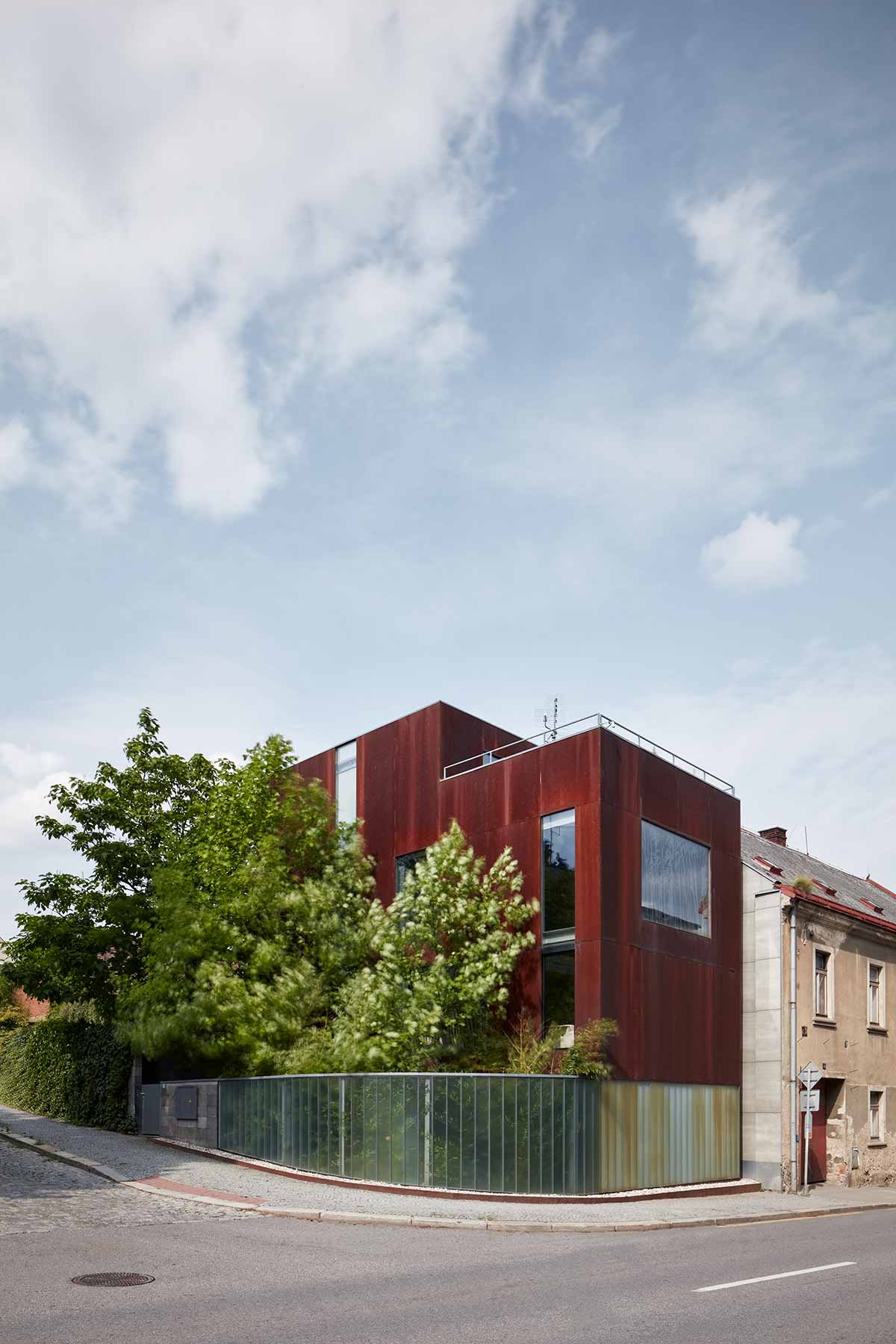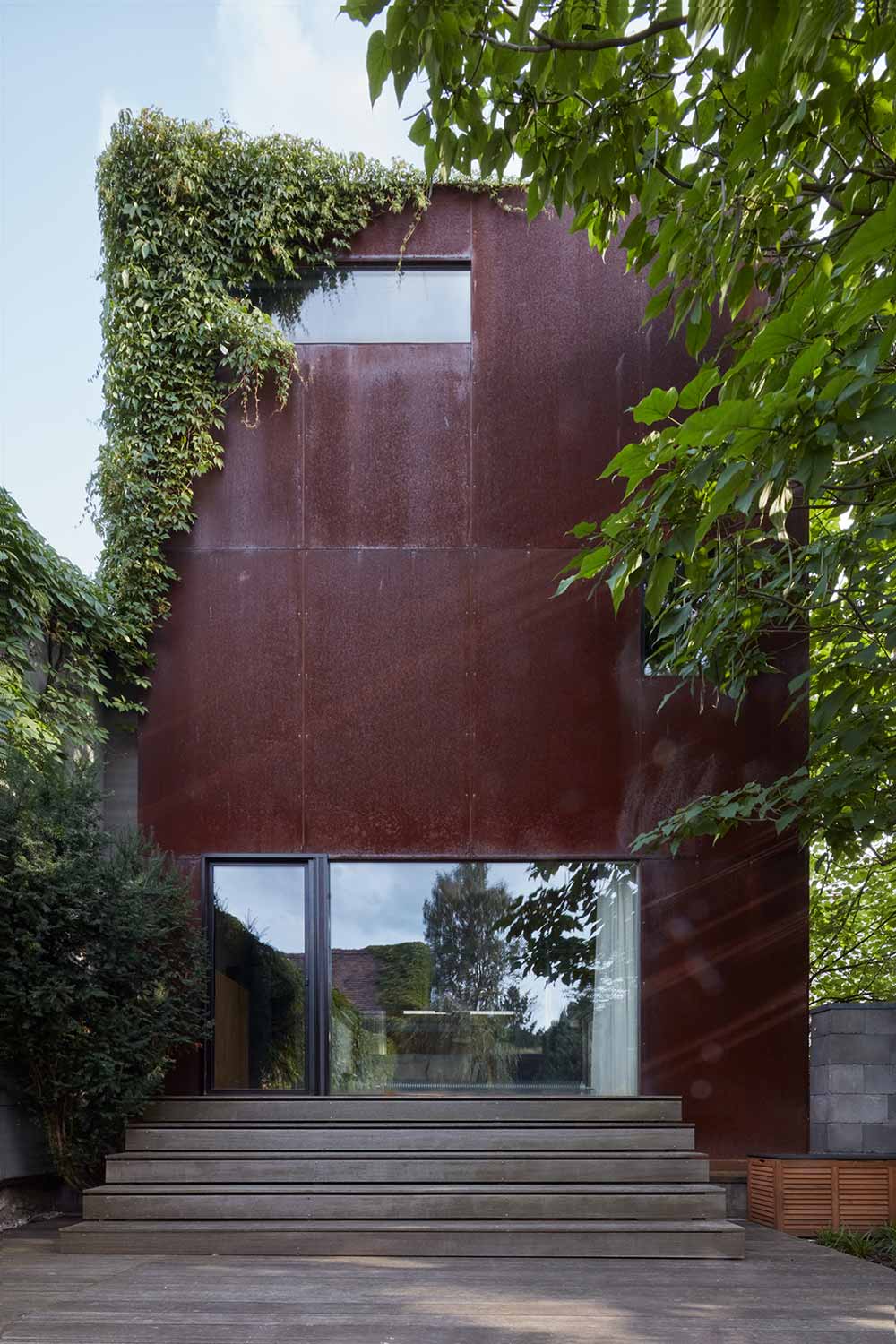 The owner of this space, who has lived here for 12 years, had the desire to update his home both for aesthetic reasons as well as overall purpose. Part of why oak ceiling panels were installed – in order to improve the acoustics of the home, while keeping this wood-clad theme consistent throughout.
Head on over to the living room and enjoy the ambiance of the newly implemented pitch-black fireplace, making a bold statement while also serving as a heat source for the home.
The grate-style staircase also delivers an artistic flair to the space – among other quirky elements found throughout this house; making this industrial-style home a convincing choice of dwelling spaces despite its rough start.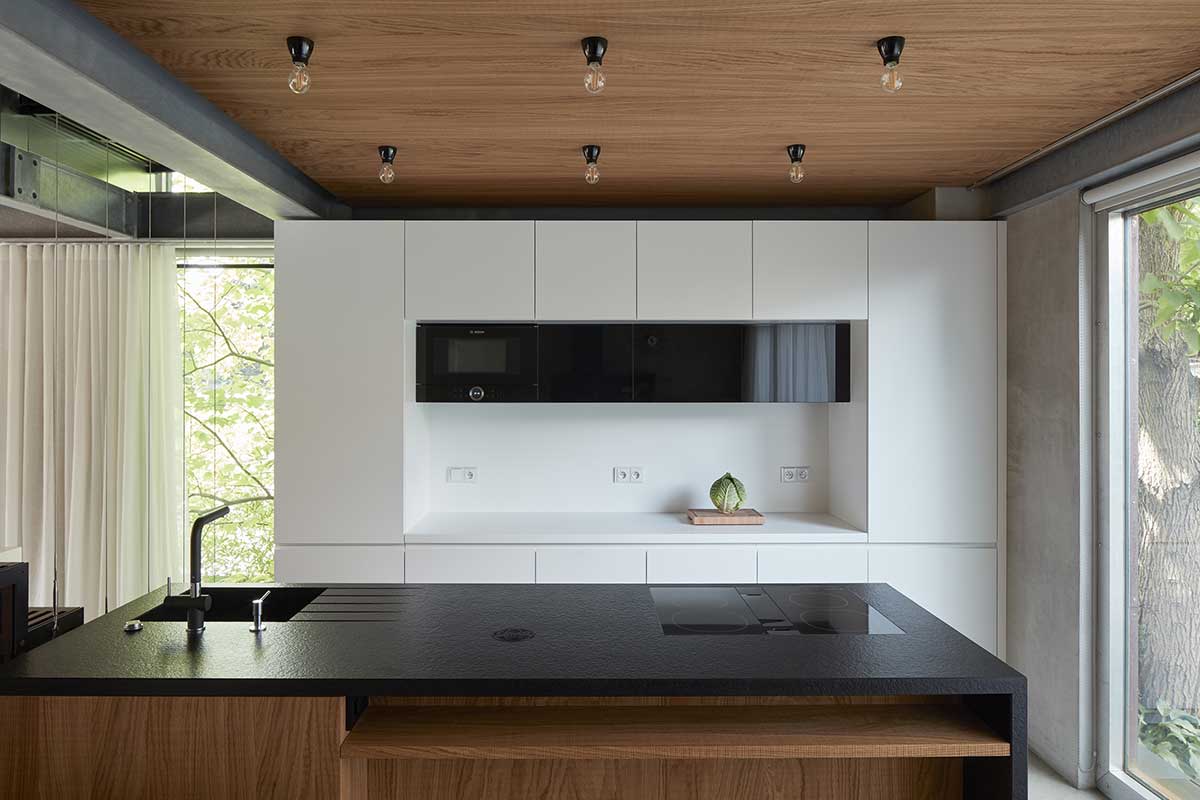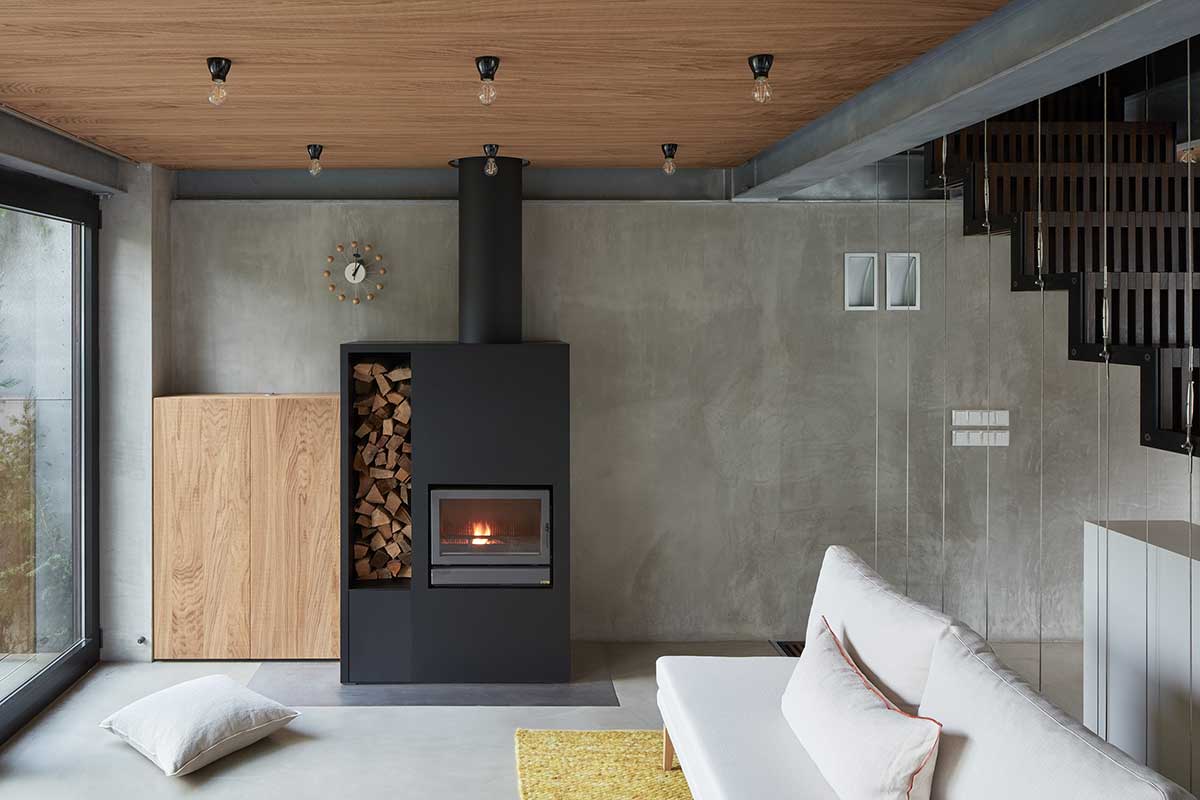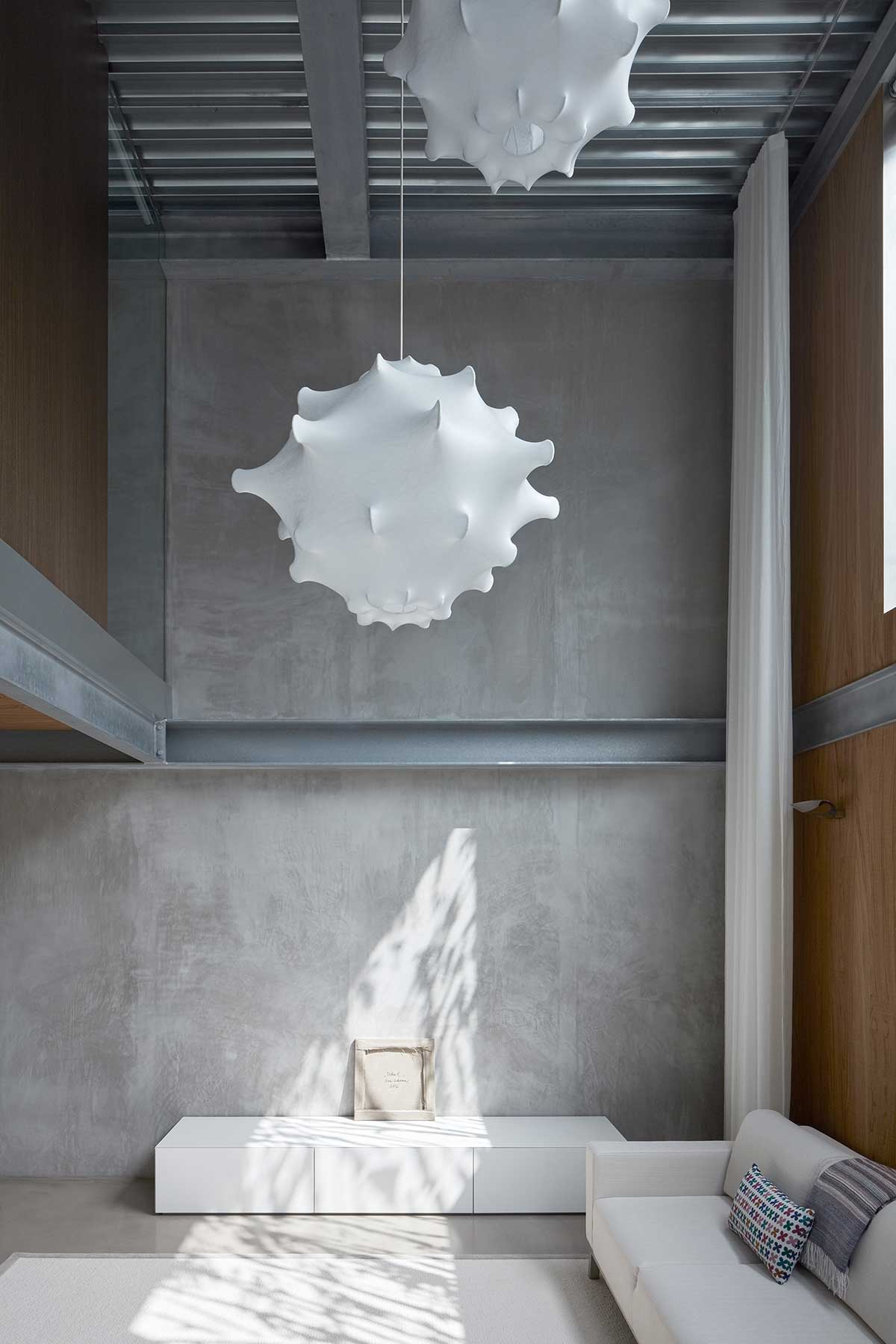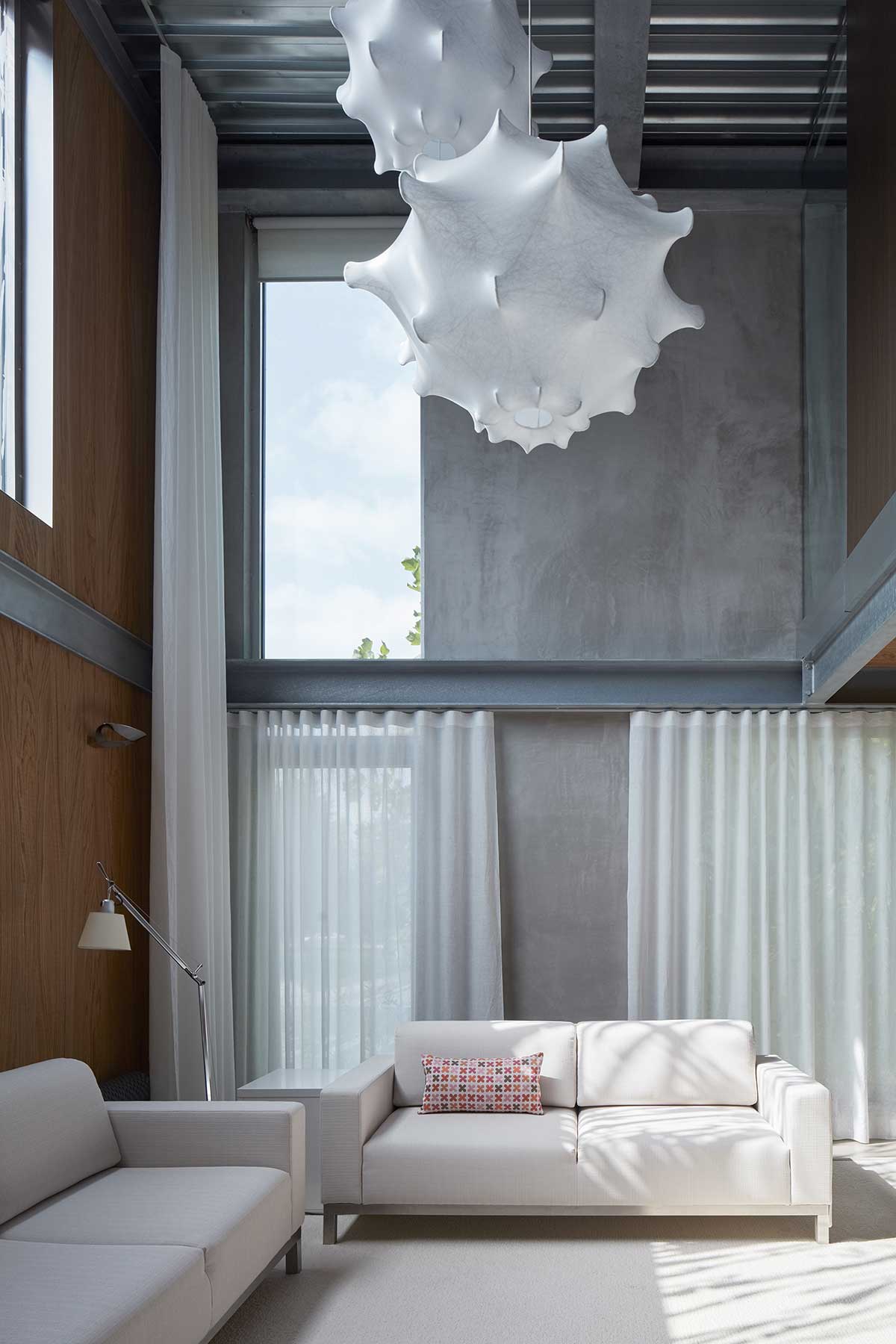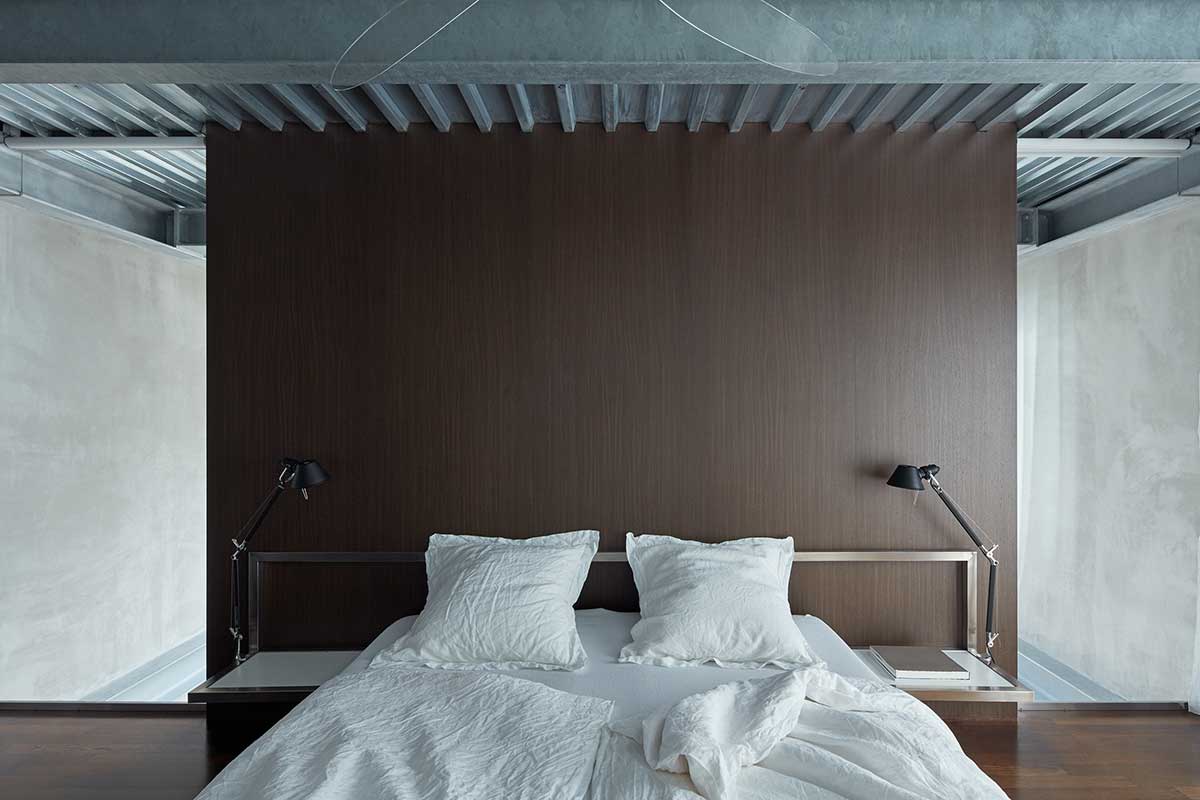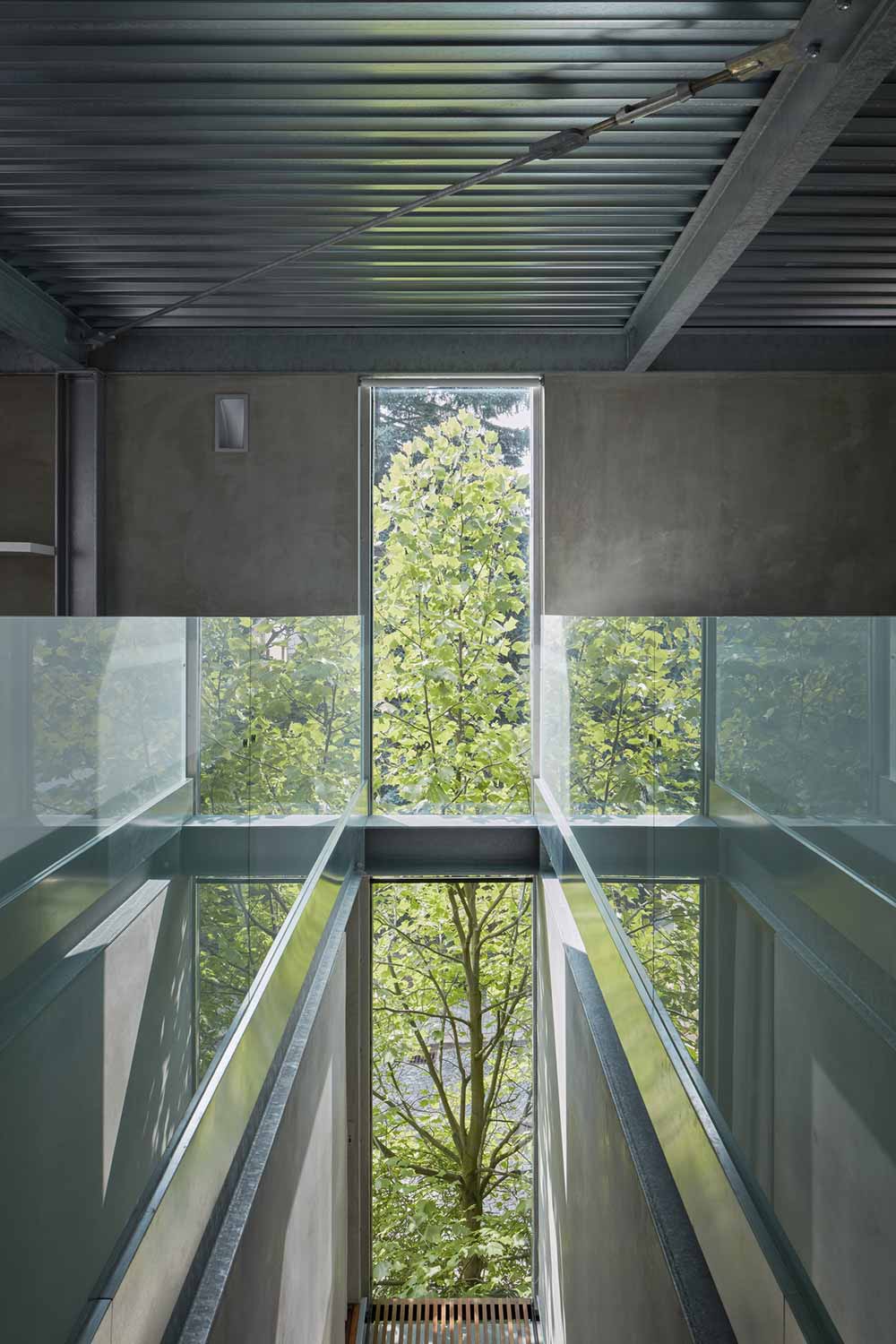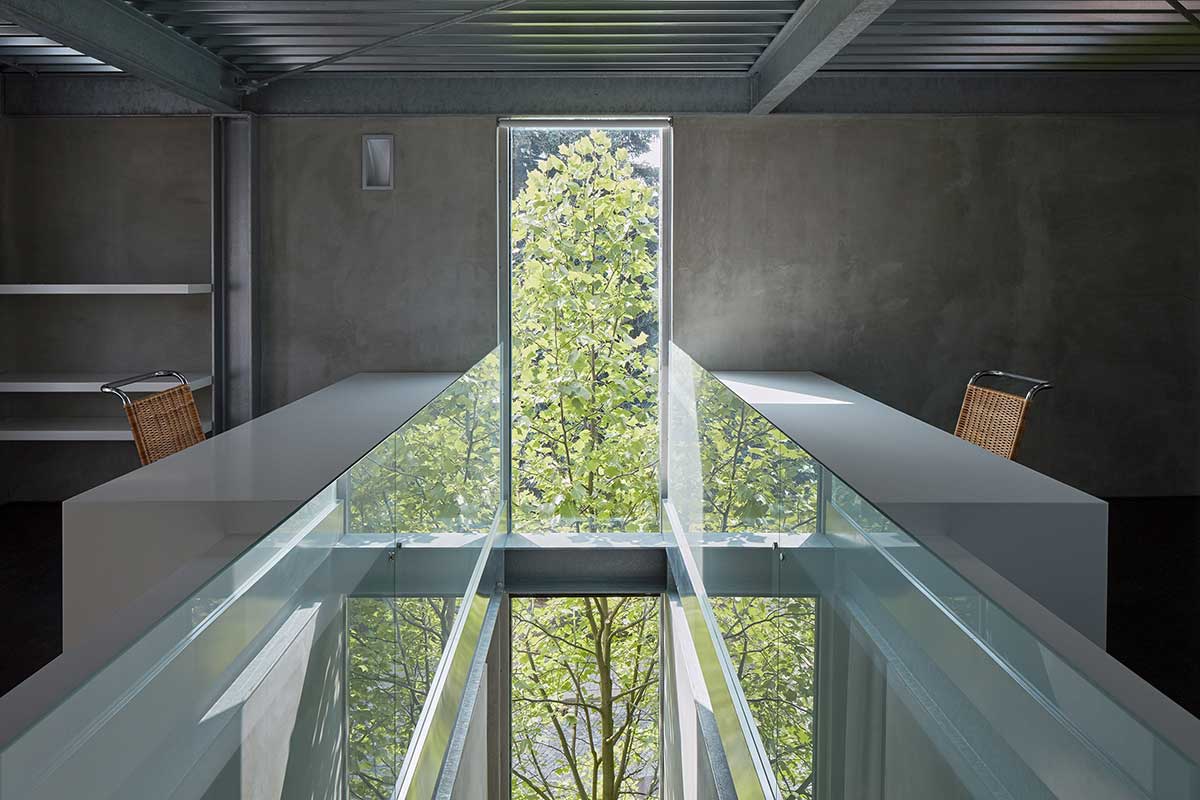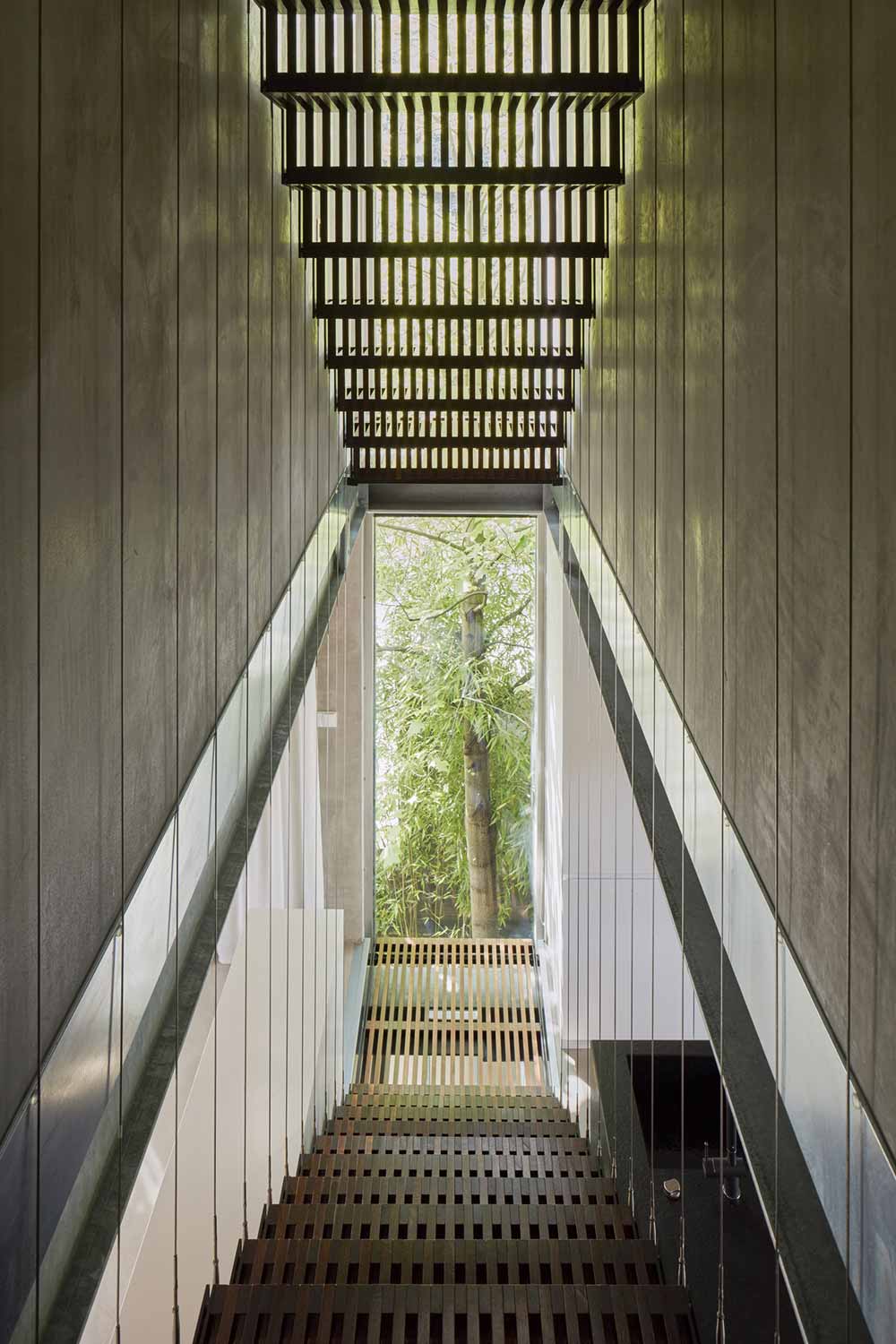 Architects: OK PLAN Architects
Photography: BoysPlayNice