I've never wanted a house more than I do this river home. Please and thank you! Designed by Gardner Architects LLC, this home is located between the picturesque Atlantic Ocean and the Gulf of Mexico, on the US side of the Lewes and Rohoboth Canal, and is set upon scenic splendor. Between the waterways, the sand dunes, the grassy marshes and the flower riddled wetlands; the lay of the land is breathtaking unto itself.
Both the interior and exterior is reminiscent of the cabins that once graced this land. With a plentiful porch riddled with windows, the natural light adds to the scenic allure, causing me to quote Little Red Riding Hood: "Better to see you with my dear…".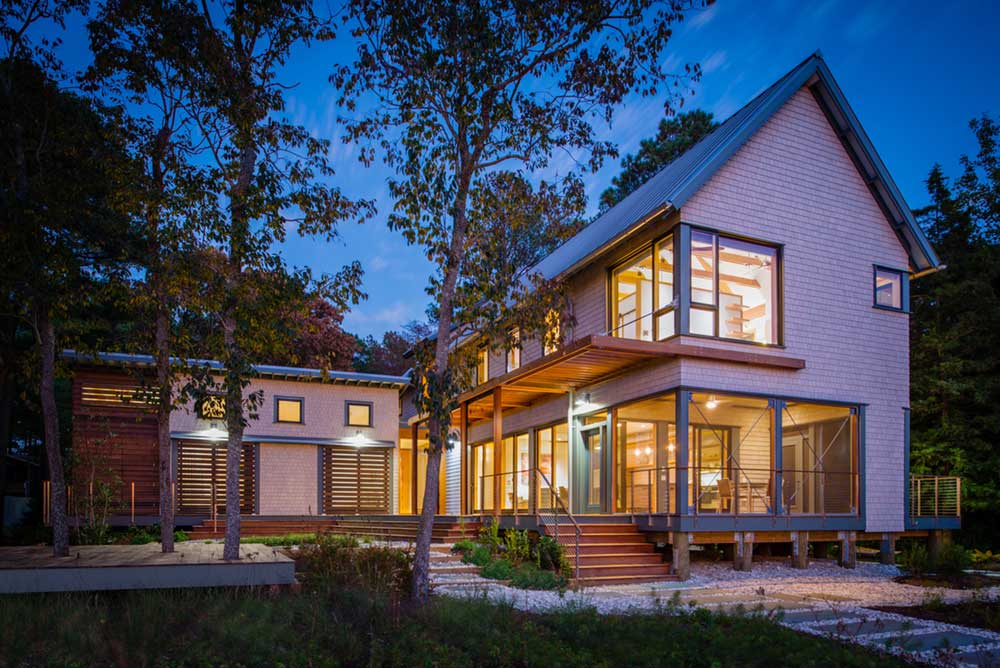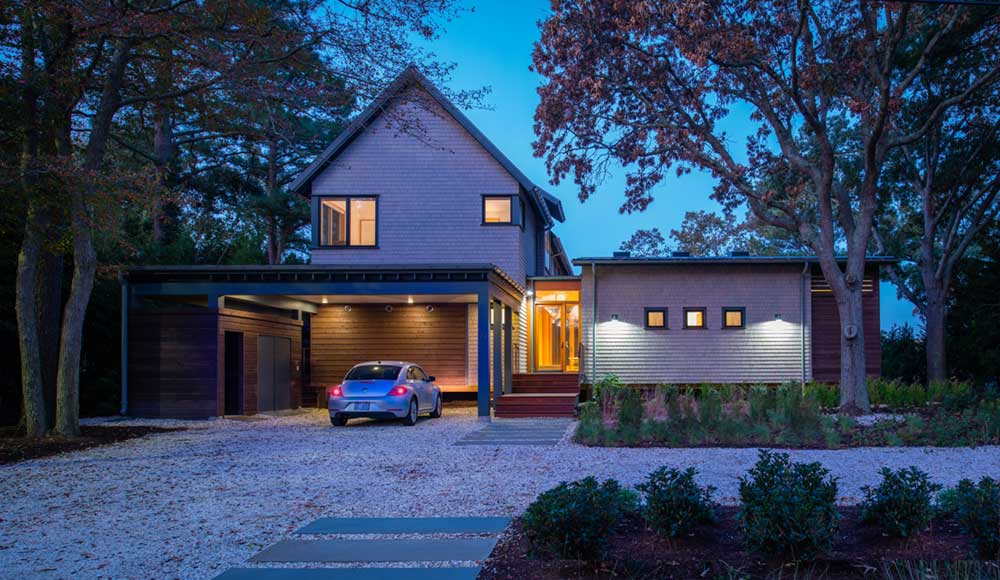 And see you must …the barnyard style plank flooring within the kitchen and dining area, along with a slightly different shade of wood for the cabinetry that sits beside the closed-in fireplace, all setting the scene for the sitting area and providing ambiance galore.
A glassed in shower and soaker tub drenched in grey, along with wood material for the beams, cupboards and sink base, create a warm glow within the bathroom.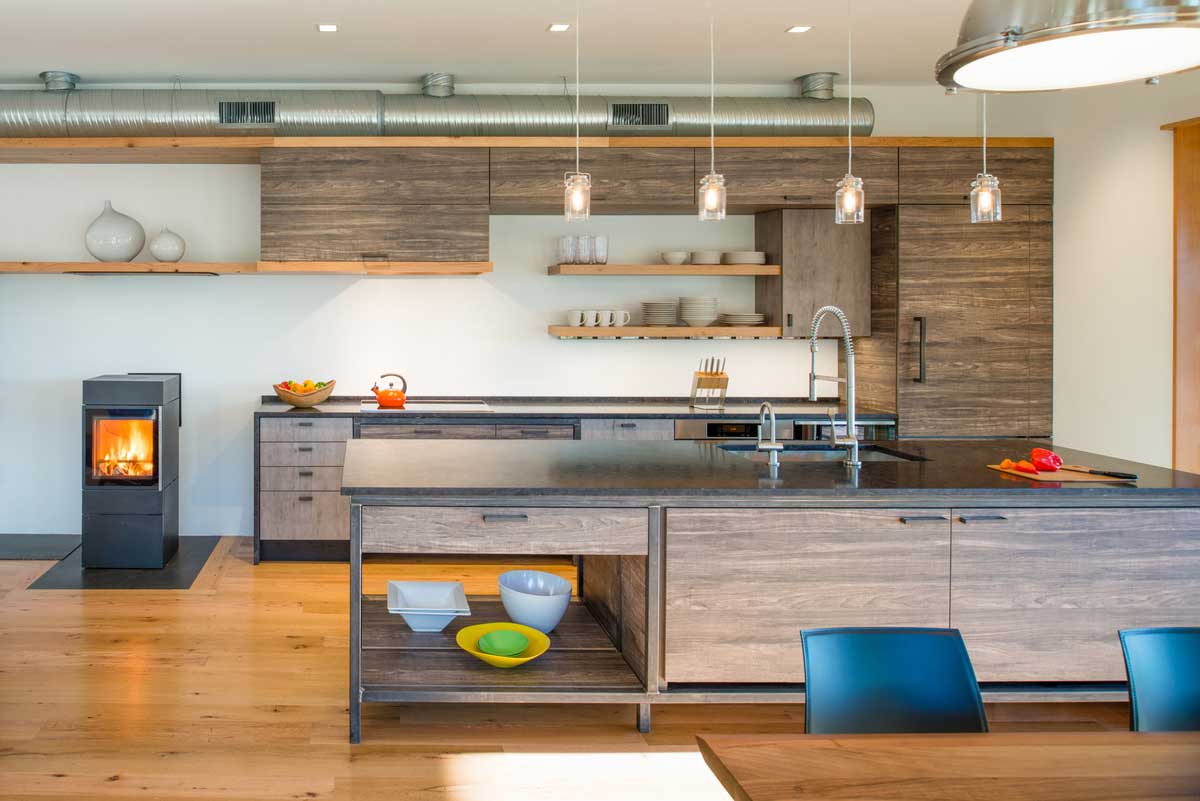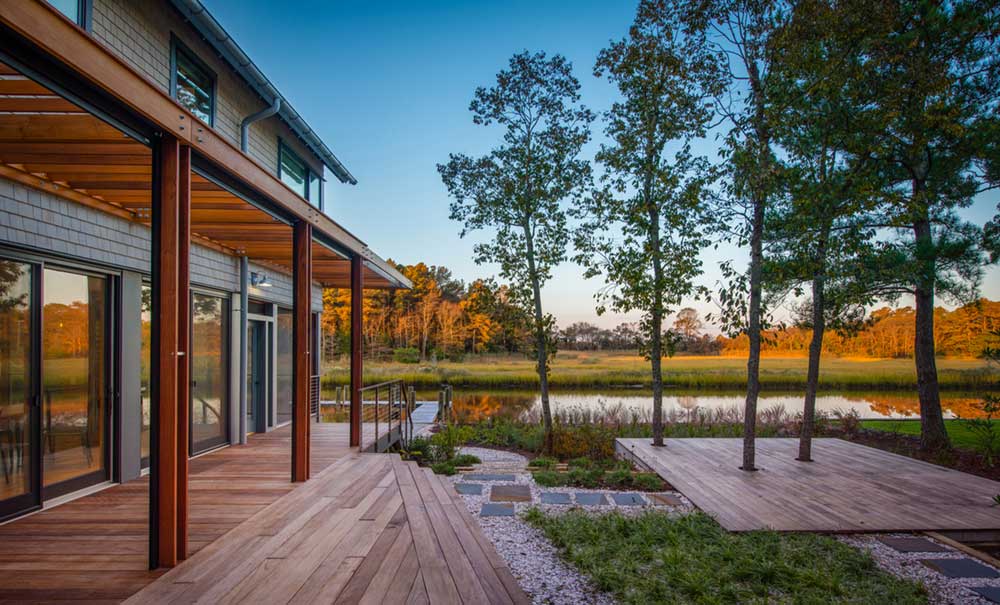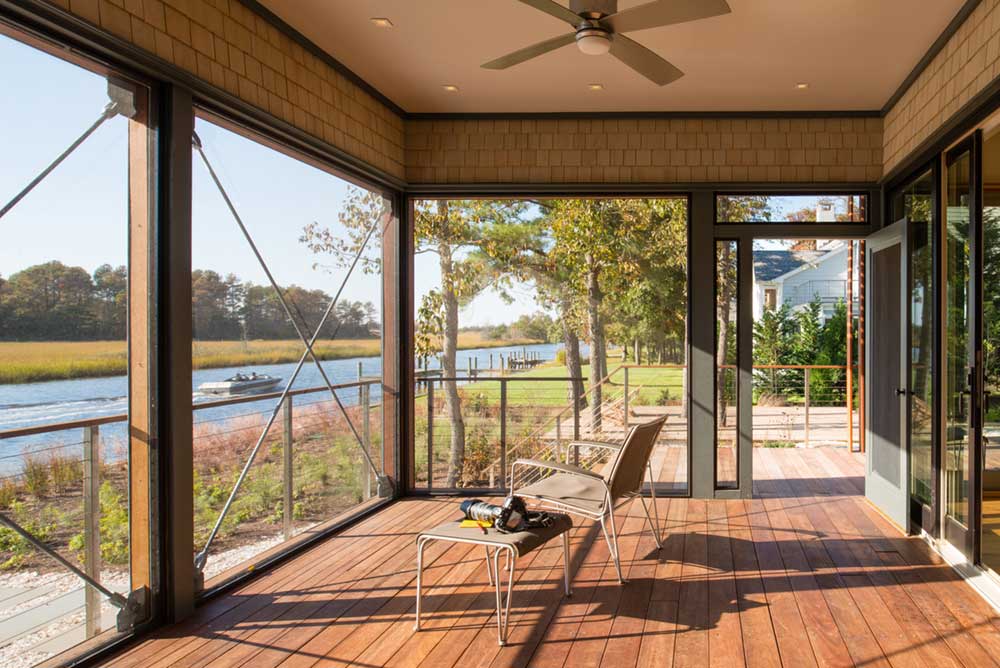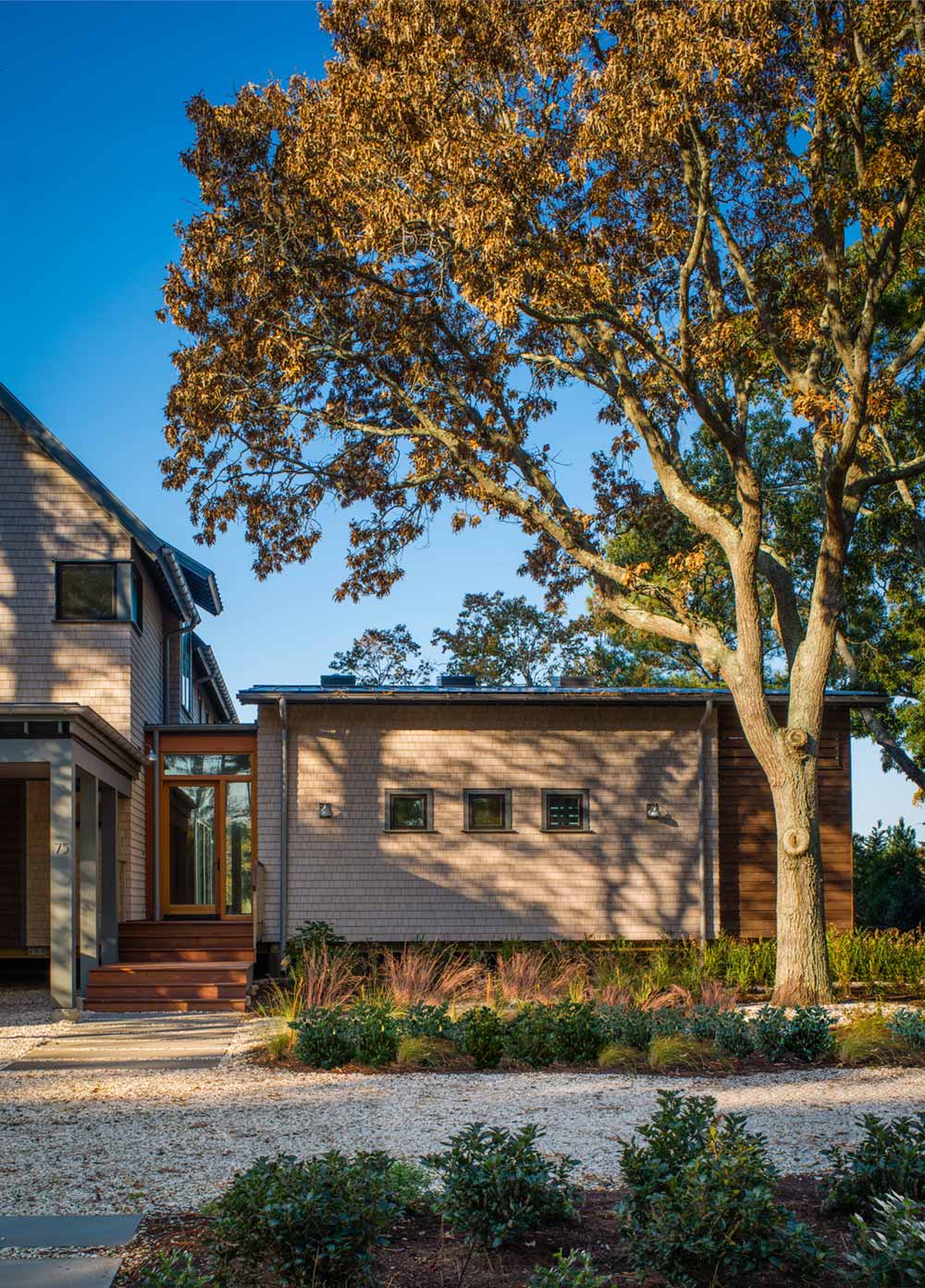 Similar wood beams can be found throughout the house, including the hallway, where custom built-in desks run nearly its full length. And the woodwork doesn't stop there; floating wood steps from the main living area take you to another level, which is truly the essence this home embodies – another level of design bliss!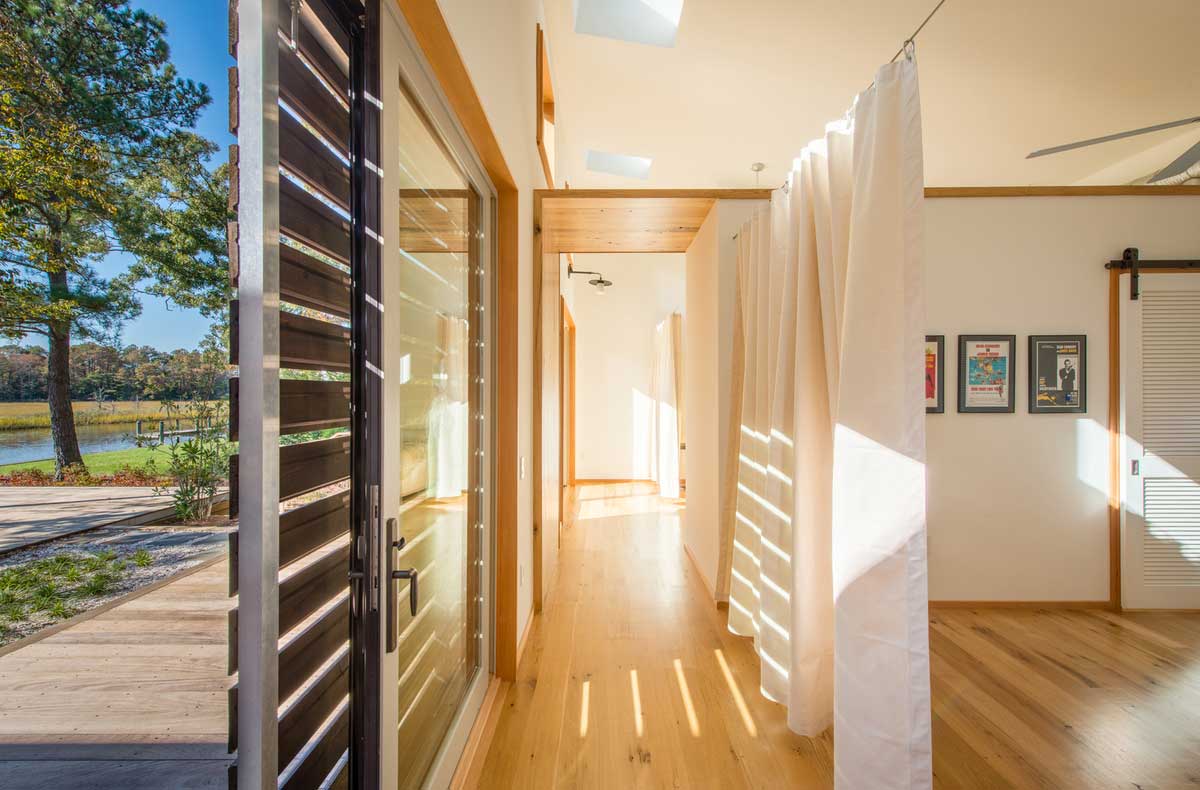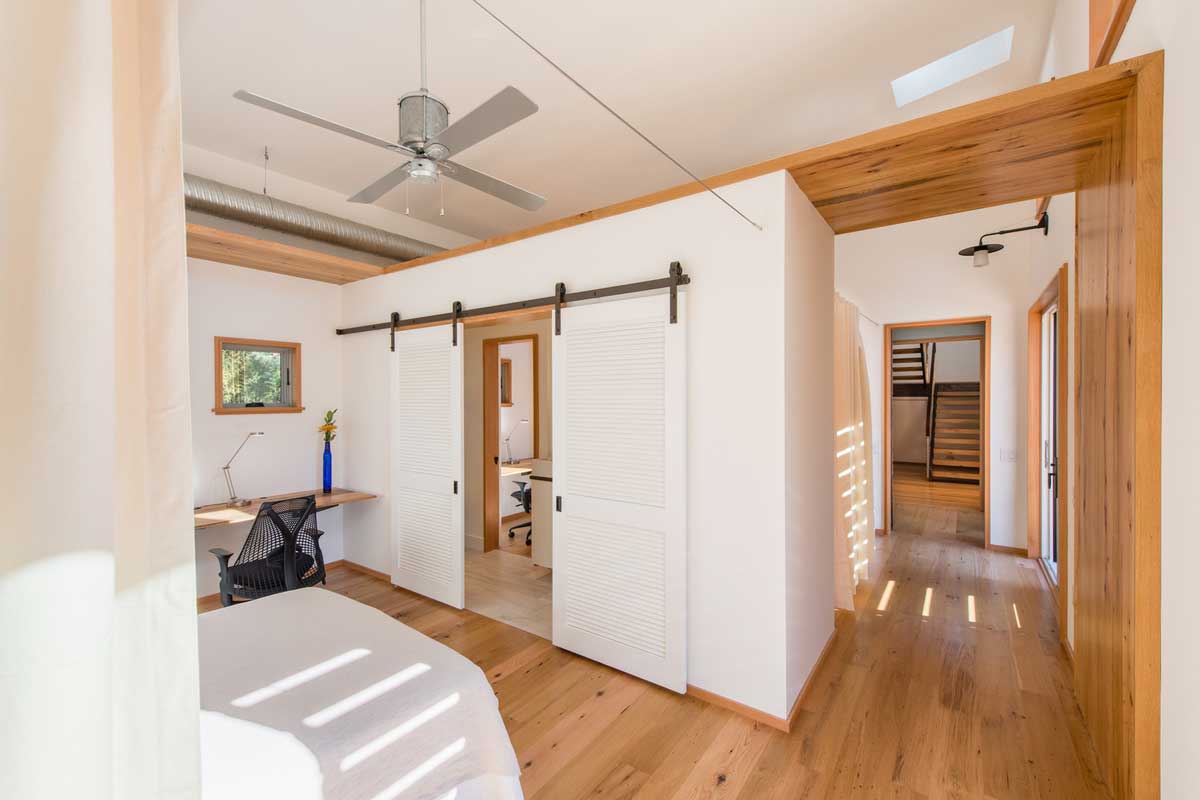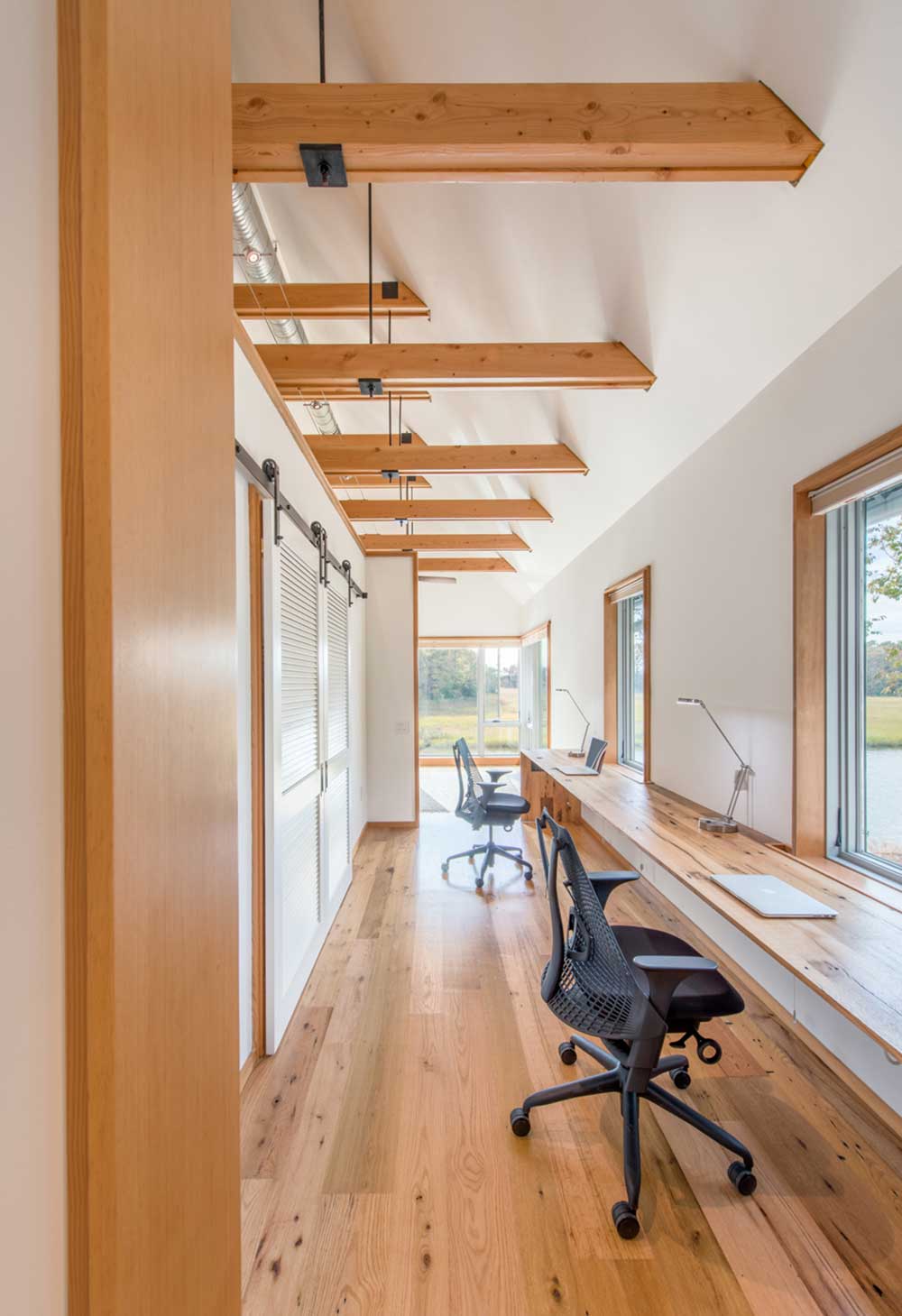 Architects: Gardner Architects LLC
Photography: John Cole
Structural Engineer: 1200 Architectural Engineers
Landscape Architect: Jordan Honeyman
Kitchen Designer: Jennifer Gilmer Kitchen & Bath
General Contractor: Beachwood, Inc.