Montreal, Canada, never seems to fail in surprising and delighting its audience with architectural wonders – as is the case with this modern mountain home by Atelier Général. Built slope-side along Mount Shefford, this home delivers both an aerial view and a hillside one, looking out upon Canada's rugged mountain tundra while offering a warm oasis inside.
Fueled by polished concrete, a coyly placed cast iron wood stove, black metal elements and white pine veneer, this home is a modern retreat that appears as a stoic structure from the exterior, courtesy of the rich ebony color it is drenched in.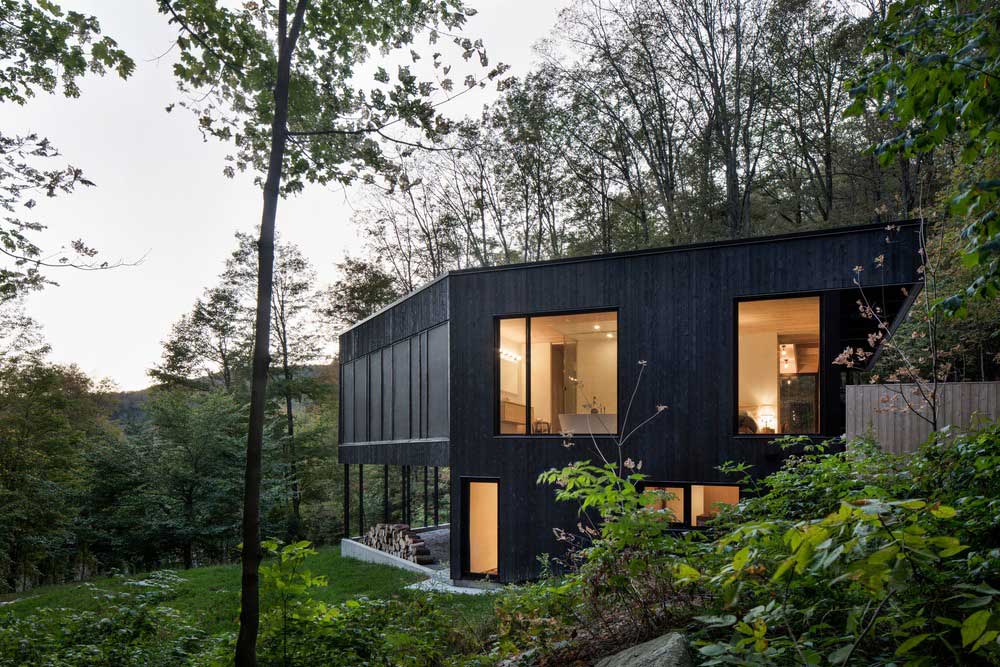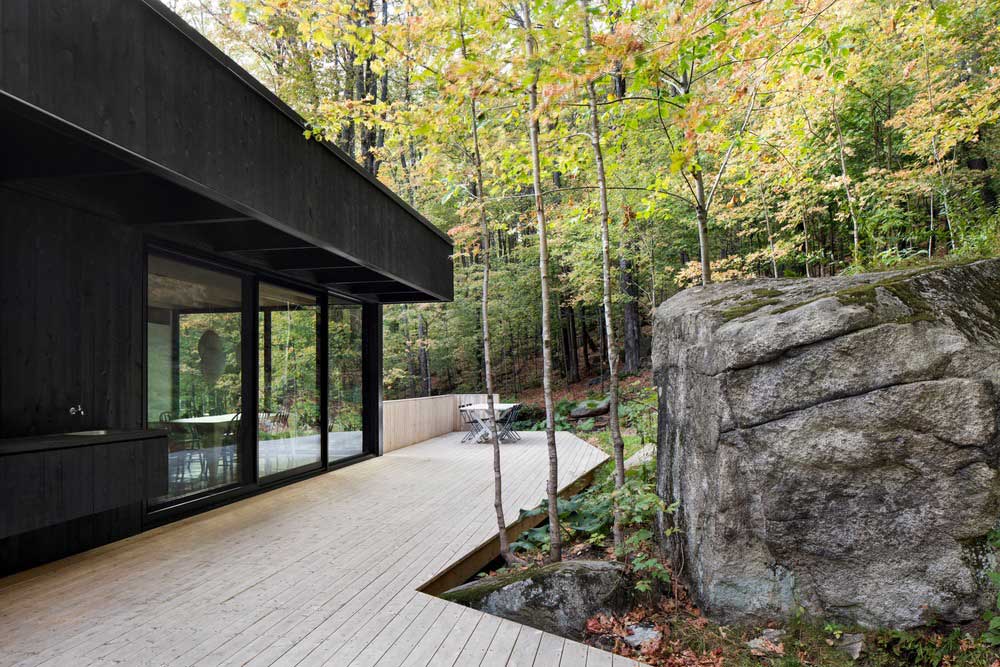 With a large terrace offset from the kitchen and dining area, it provides an outdoor space easily accessible from the home, nearly inserting nature directly into the house itself. Meanwhile, the sitting area sits beneath a floating wood roof, and is in full view of nature once again, melding materials from interior to exterior.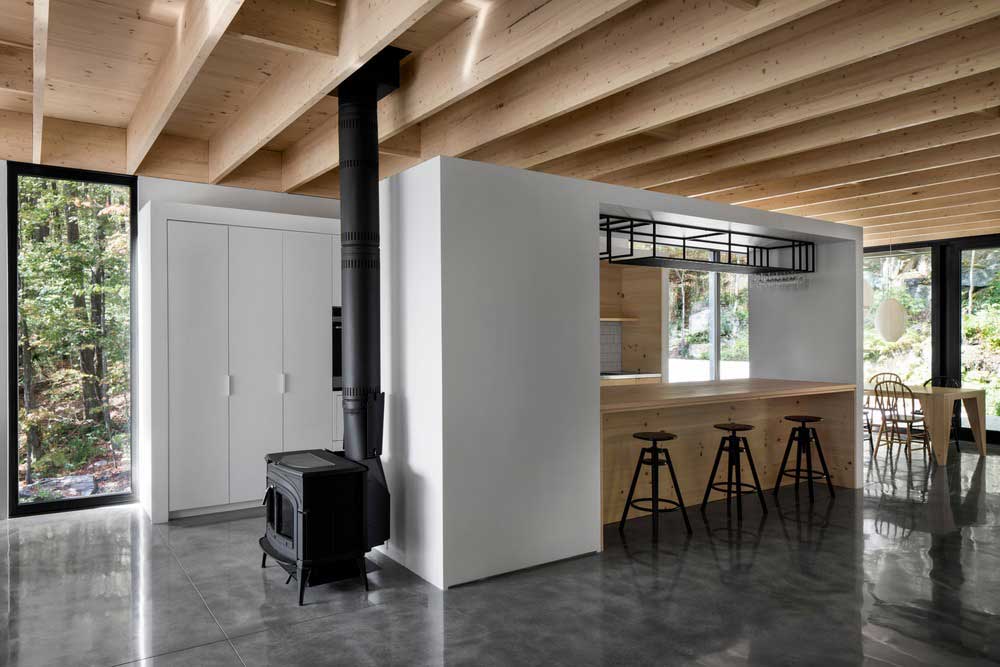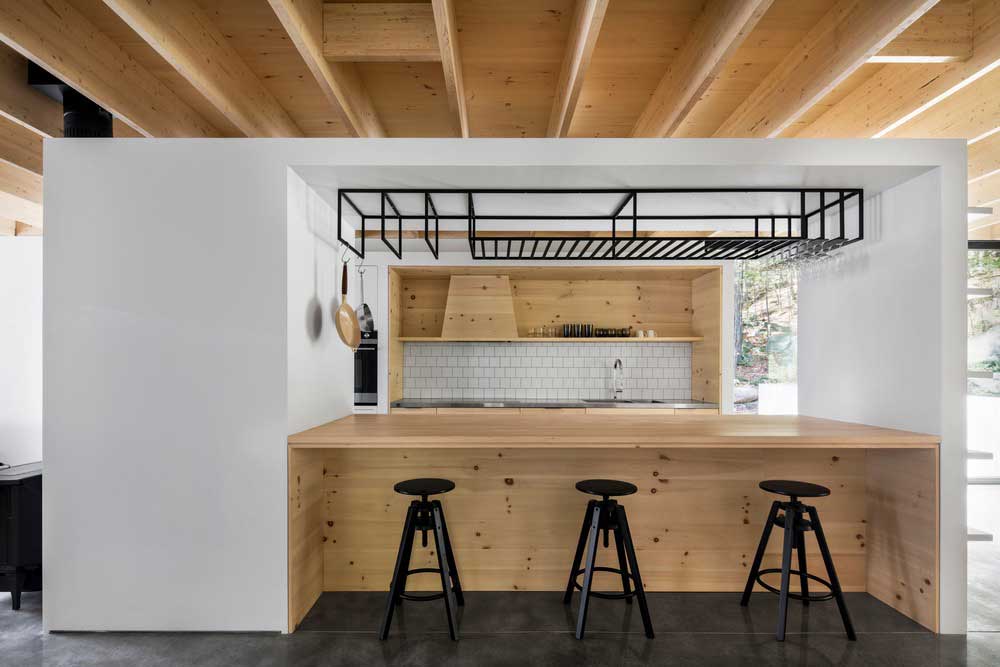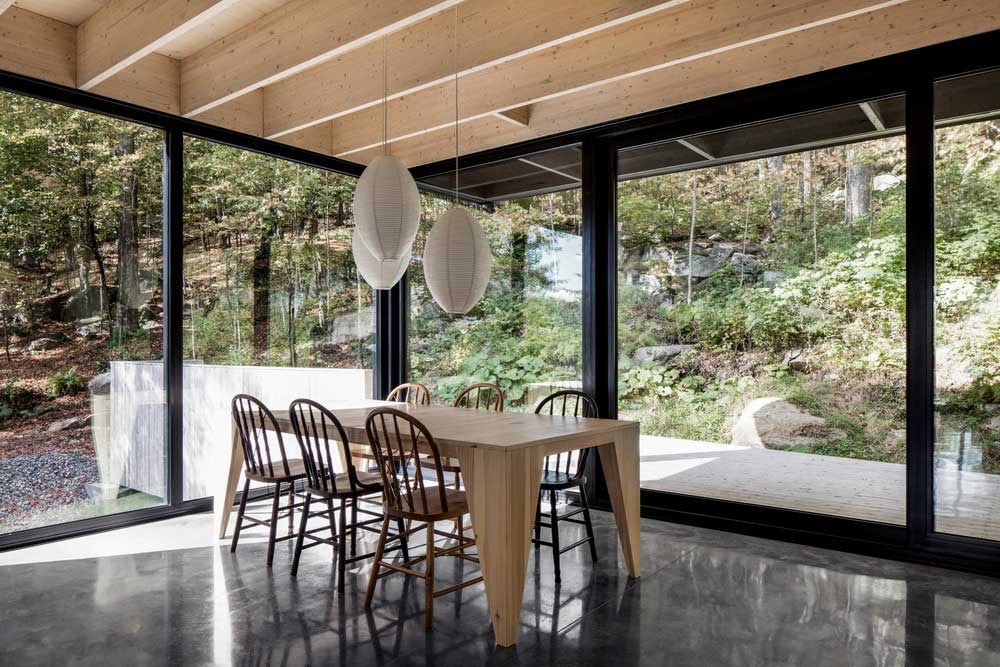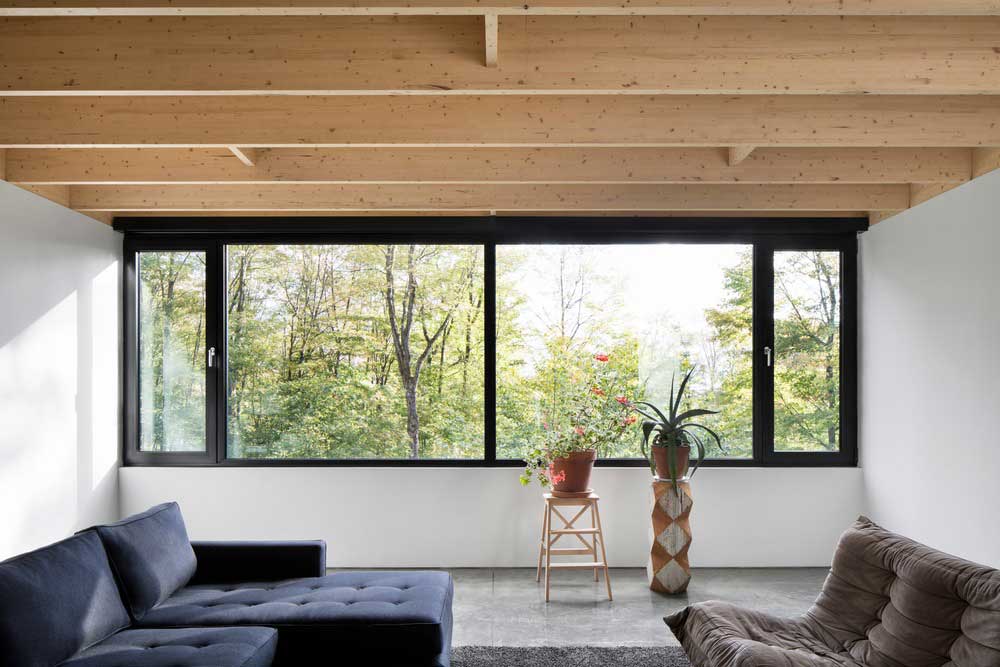 The open concept master bathroom, which offers a soakers delight white tub, almost feels "as nature intended" with it's vast openness, while delivering enough coverage as to not entirely become one with nature.
A triangular veranda is also a sight to behold, and completes this picture of modern tranquility, creating another outdoor oasis all your own, and turning The Rock into an ironically soft space in which to call home.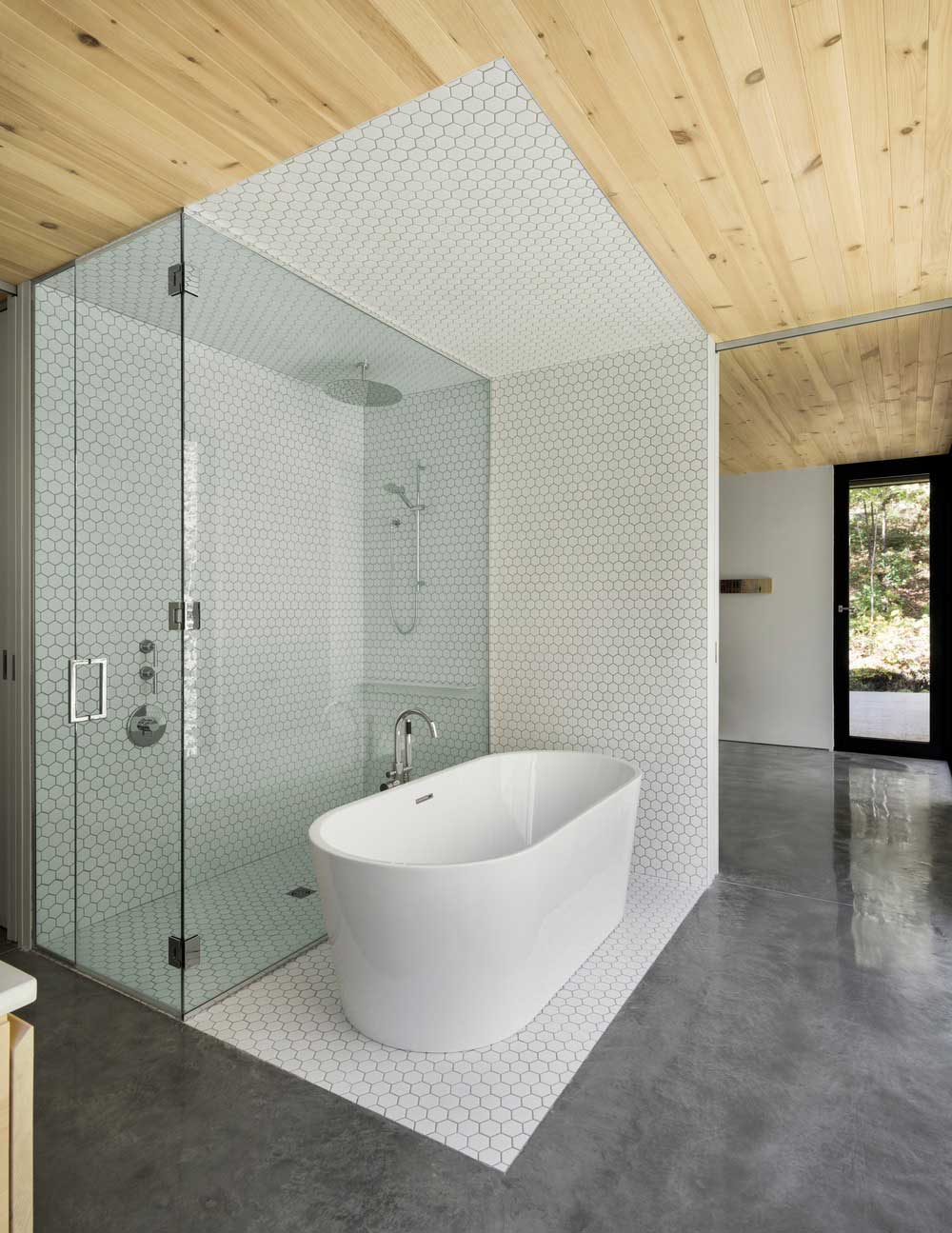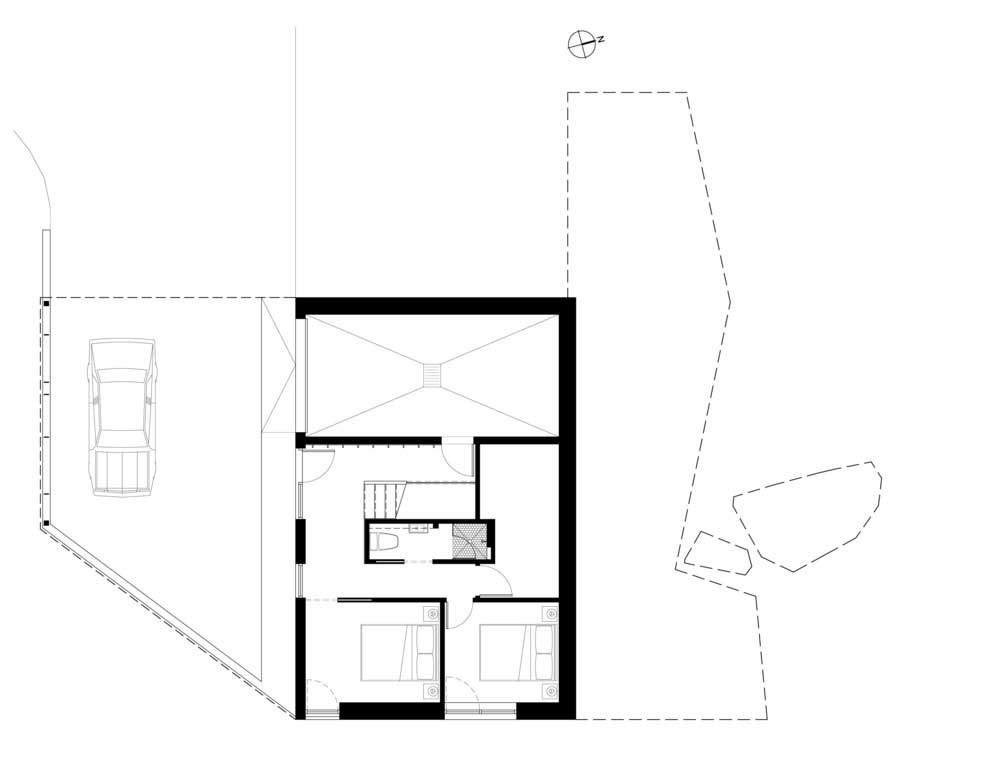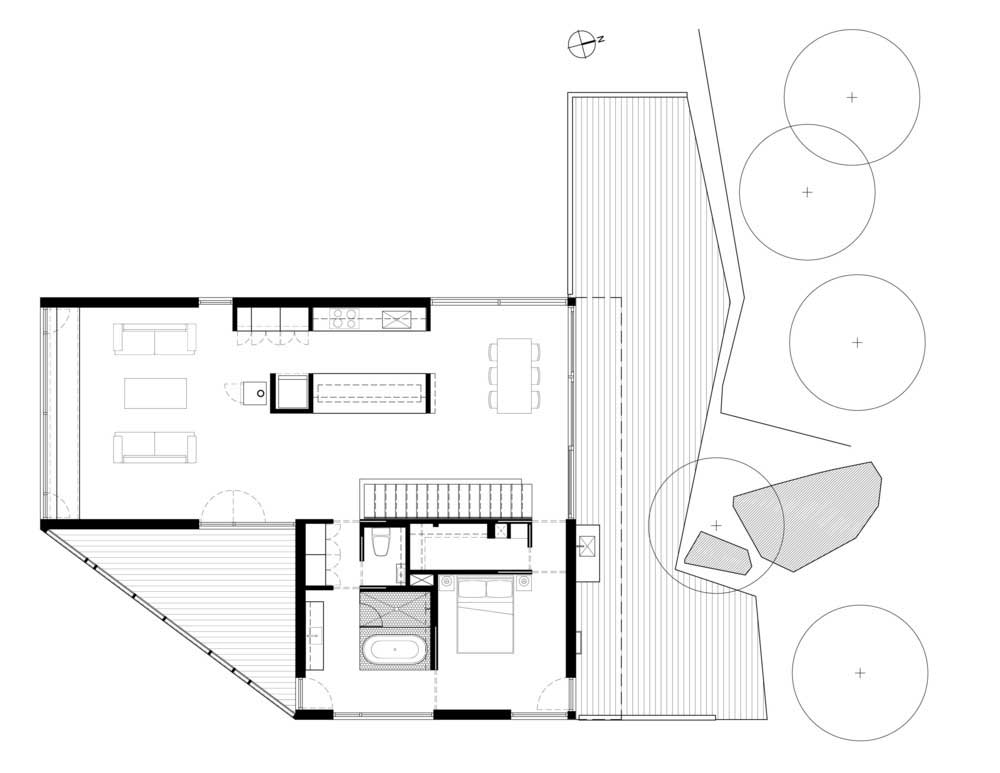 Architects: Atelier Général
Photography: Adrien Williams