Step inside the whimsical styling of Deep Point Road House, and find yourself immersed in a water-laced view that goes on for a country mile!
Although the original 1950's ranch house was torn down to its cement slab, the foundation of the house was kept intact to maximize the view alongside the whopping 17 acres it sits on in the state of New York.
Fitted with a wraparound deck, this lake house offers a breezeway courtesy of the outdoor living spaces, where there also sits a personal swimming hole apart from the lake; yet still in full view of it.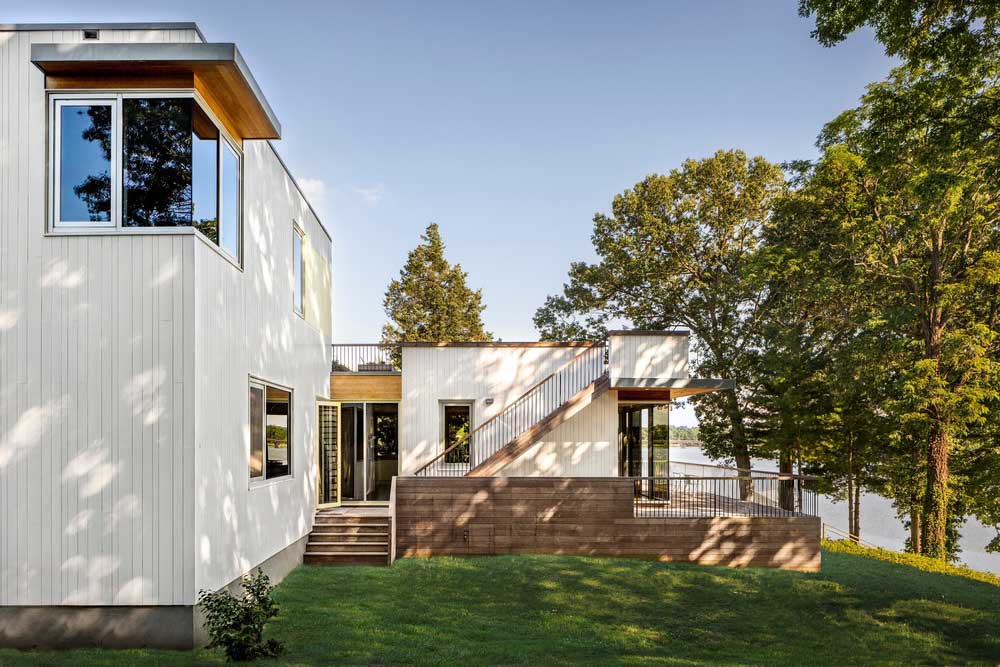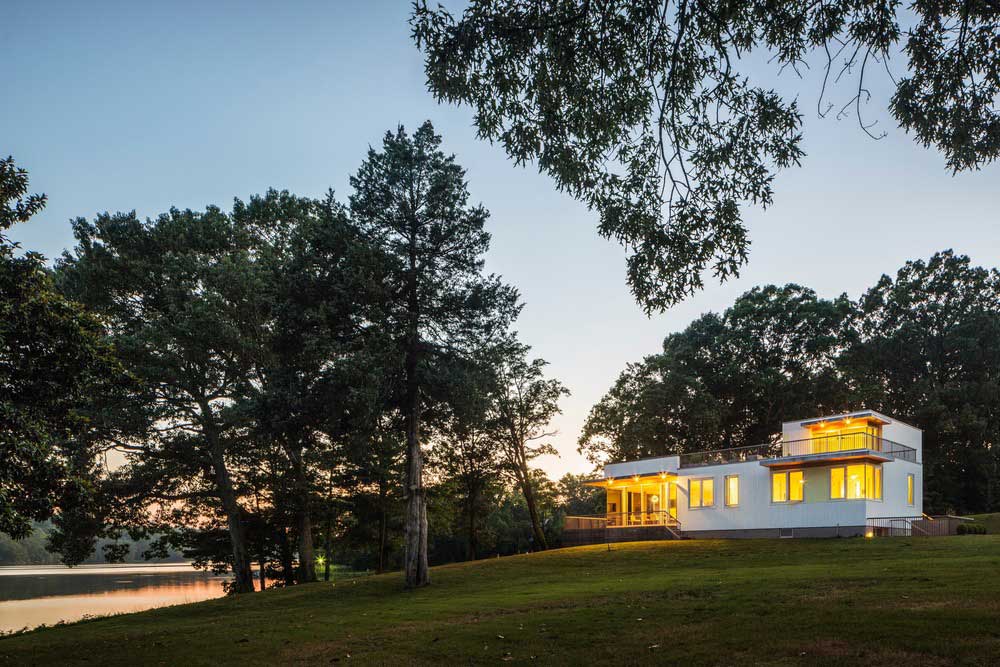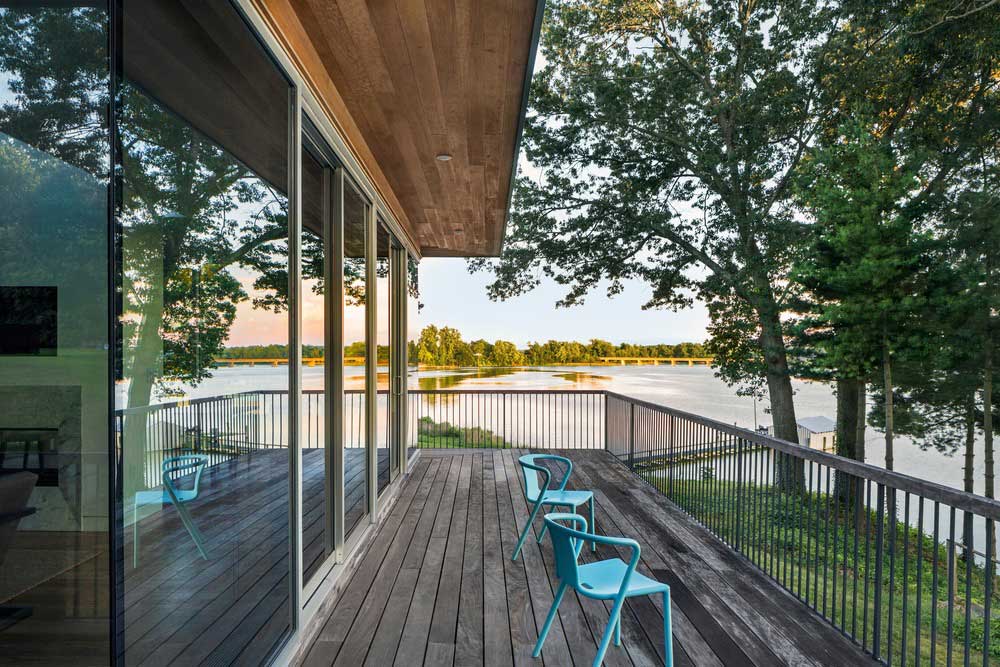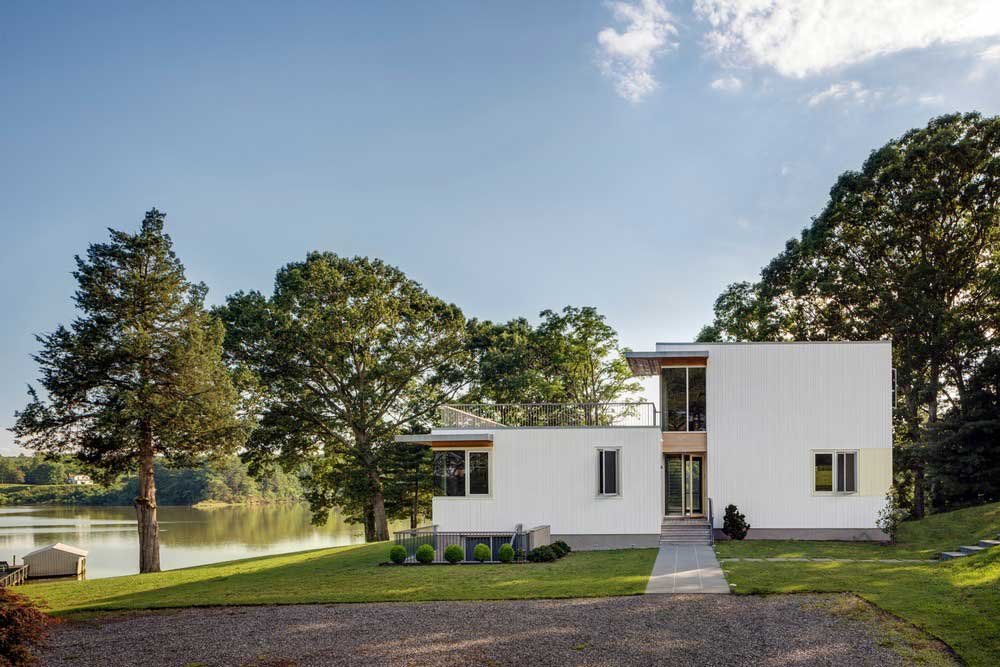 Meanwhile, the interior also sits in full view of the lake from nearly every room in the house, with 3-sided windows in the dining and living area, dual skylights, and a 2-sided fireplace enjoyed on both sides of the dining and living space.
Wood flooring runs throughout much of the home, and white floor to ceiling cabinetry keeps the kitchen a bright area in which to prepares daily meals.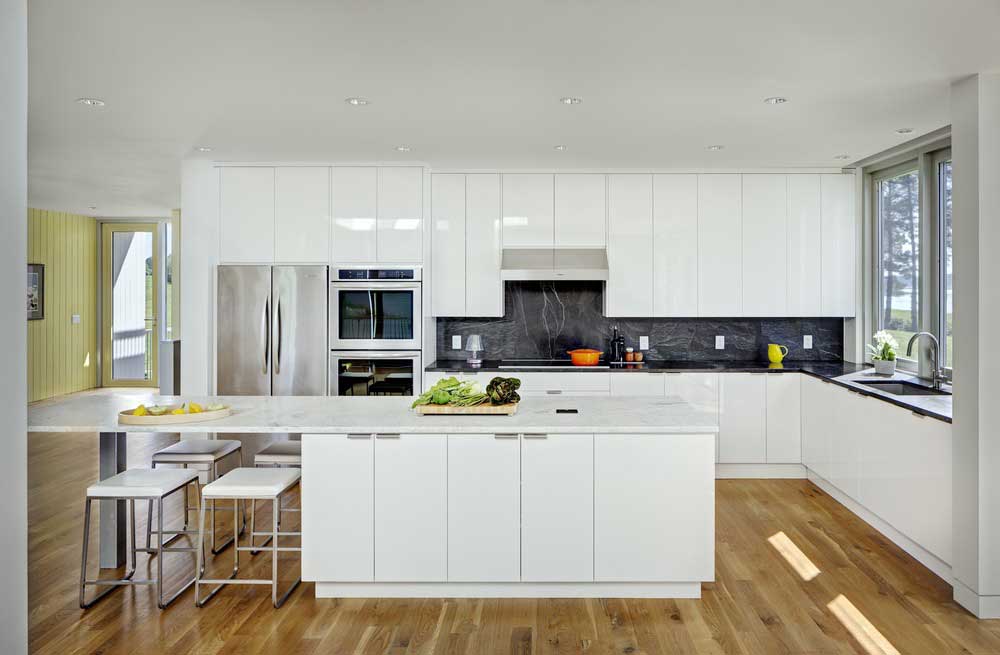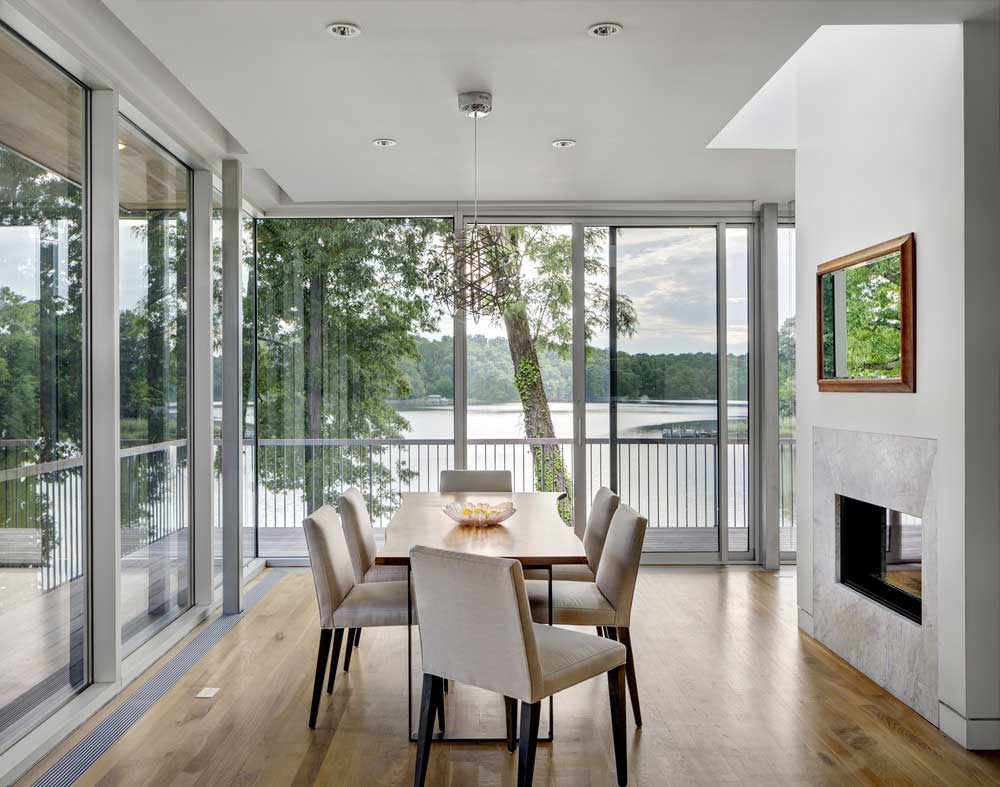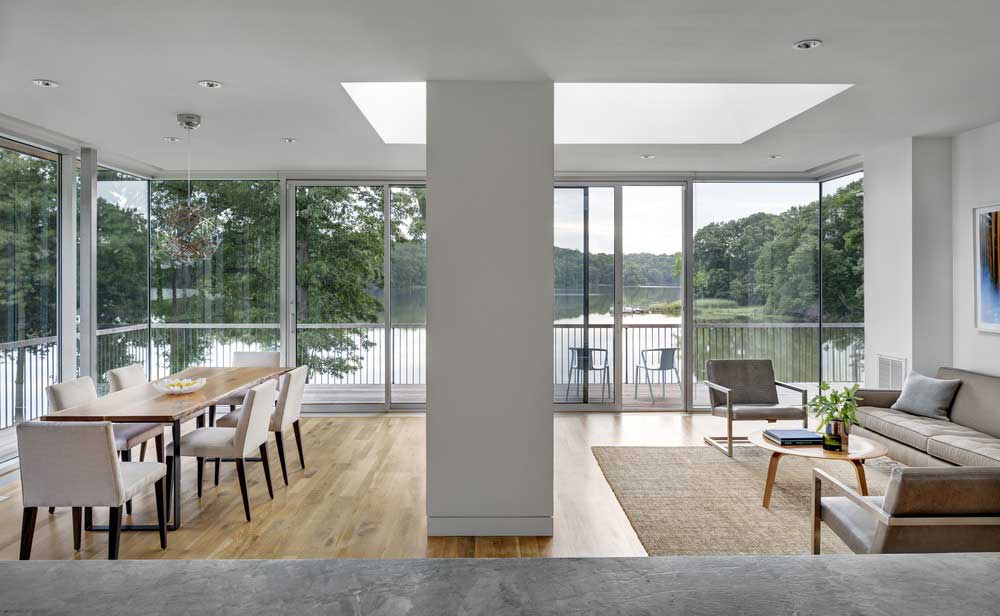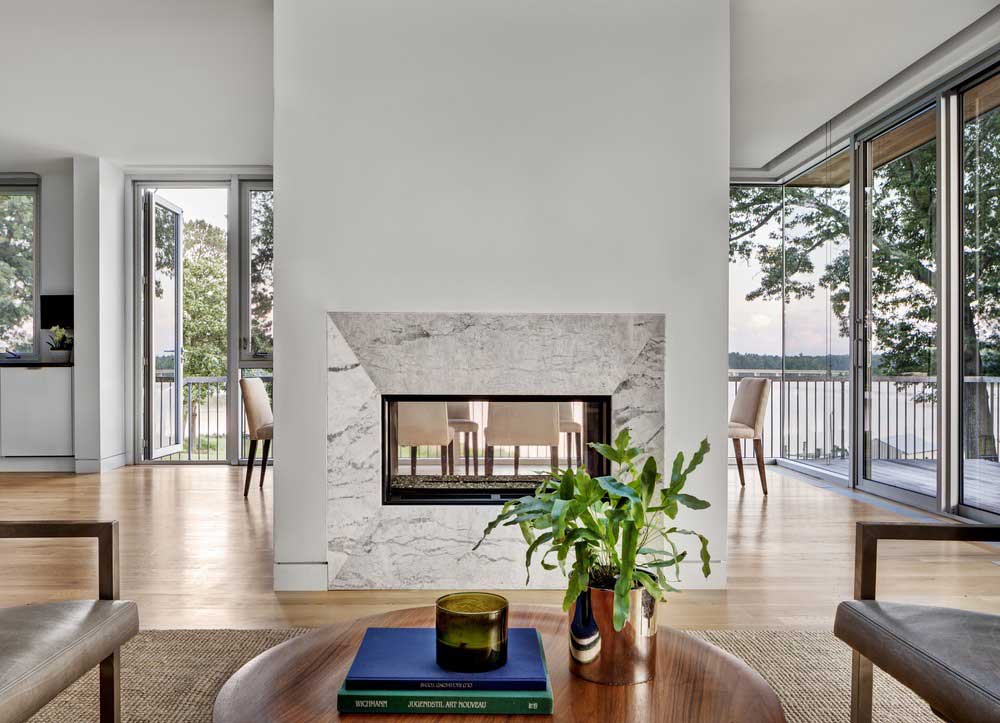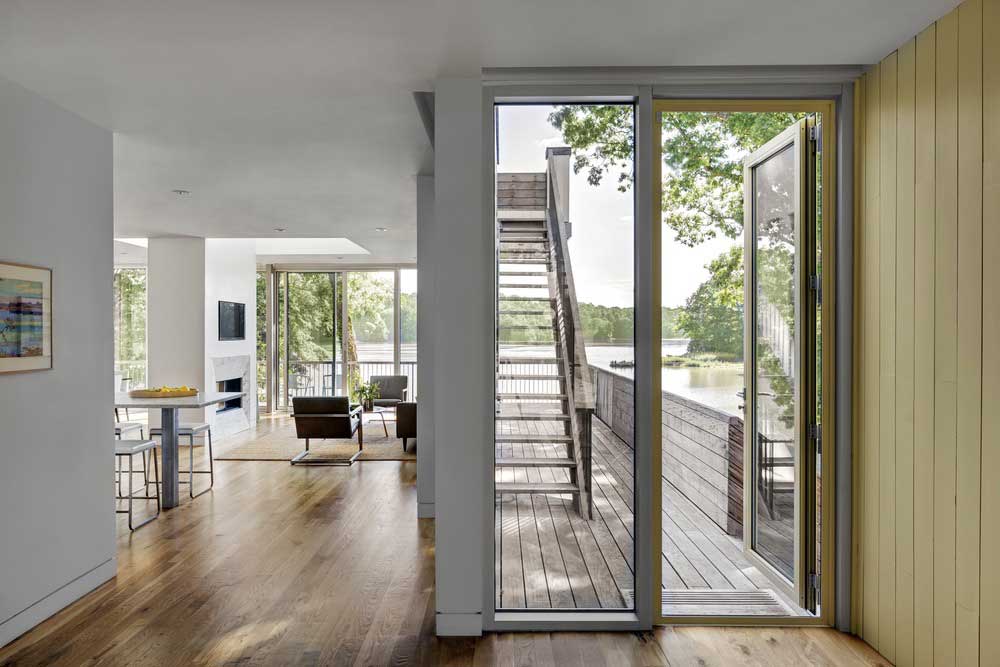 The guest bedroom offer the same amazing view this home is fitted with, and has a floral headboard backsplash and a bathroom set in a sea of turquoise and custom painted fish.
Head on up to the rooftop where you will find a stunning array of wood, windows and breathtaking vista, with the master bedroom just off the side; where the sunshine yellow paint offers a soft glow enhanced by the skylight above. Not to mention the turquoise master bath, with its gloriously beachy tiles, raised tub, and – once again, the same brilliant view this home is fueled by.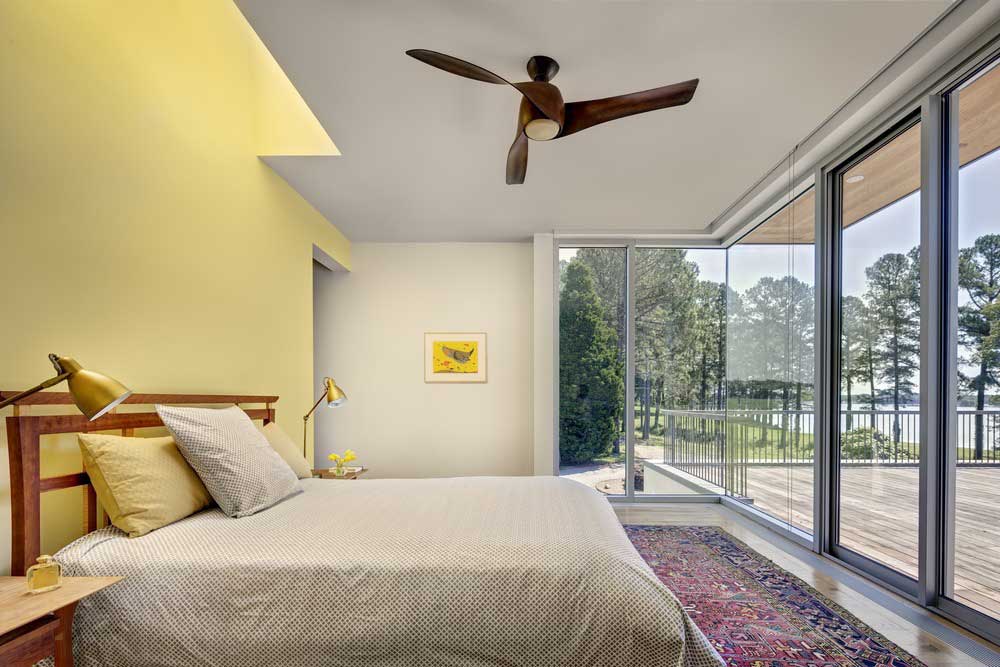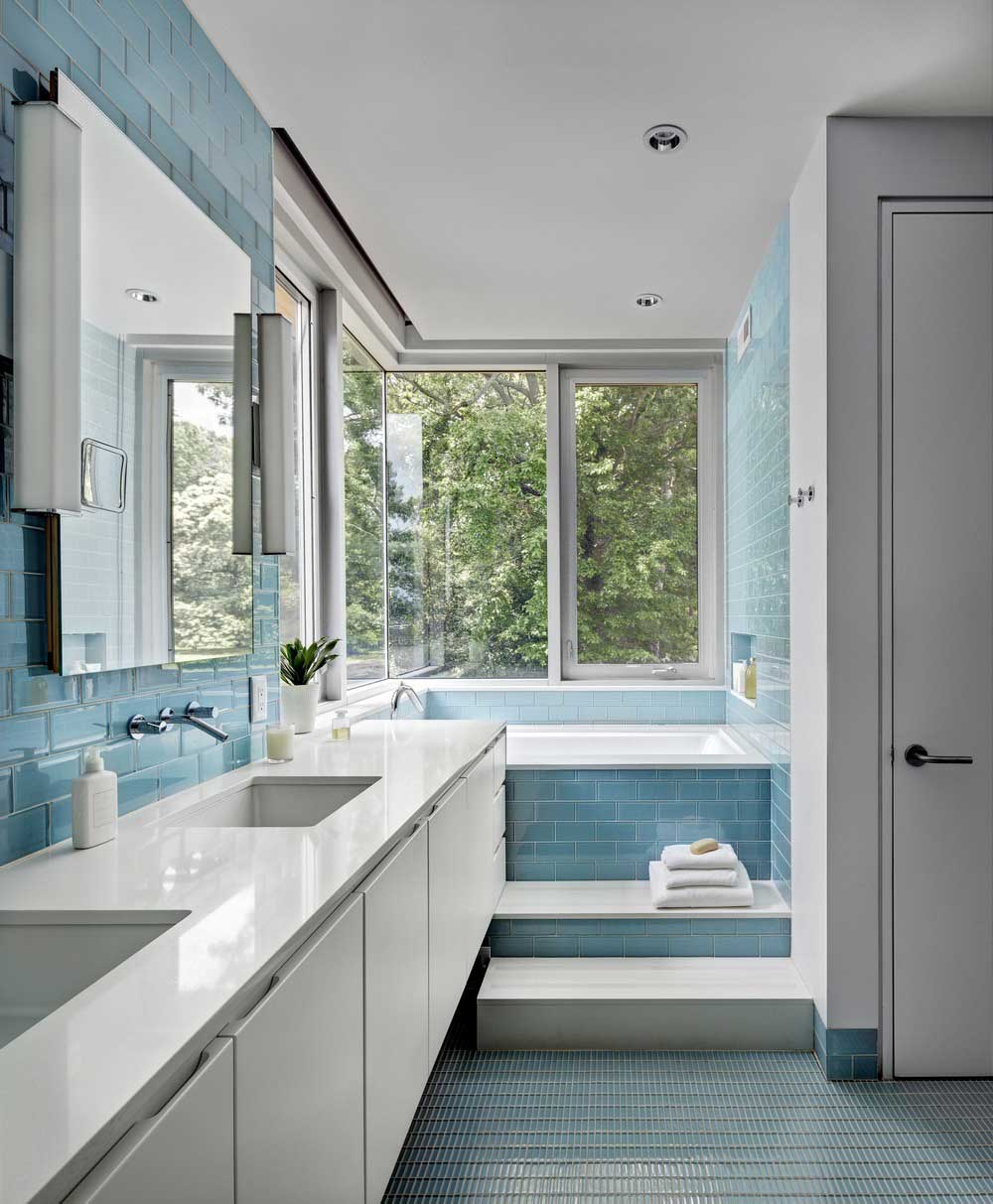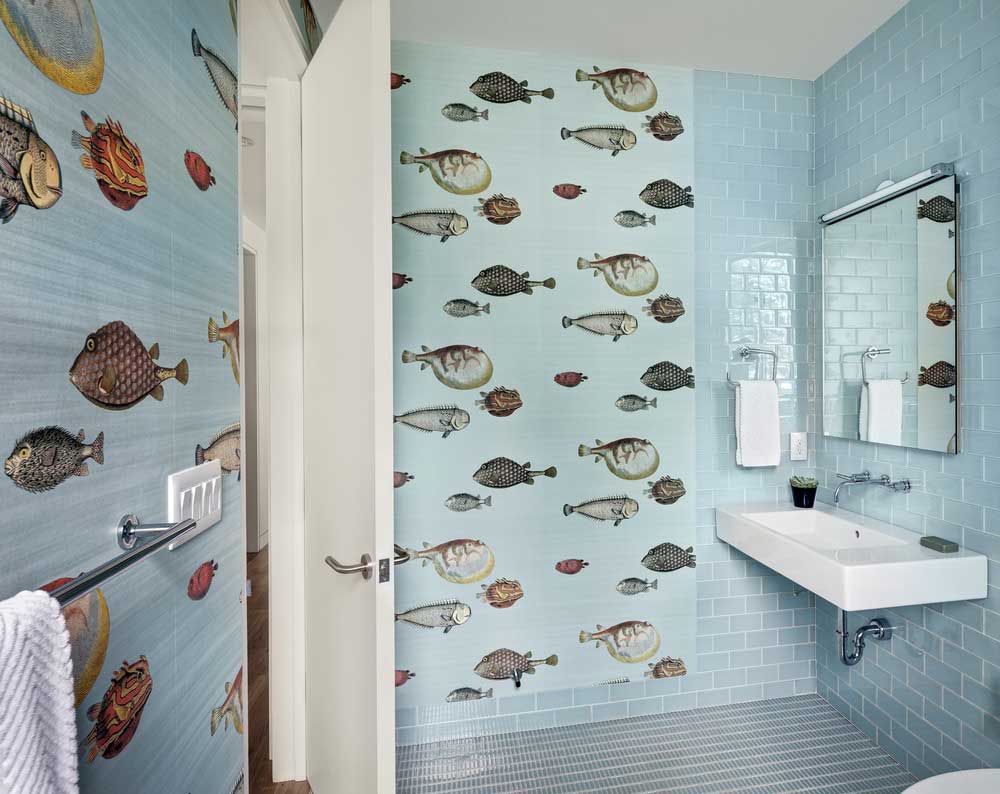 Architects: BFDO Architects
Photography: Francis Dzikowski/OTTO