Take a wander into the woods and discover this forest villa; a beautiful, hidden away home located just outside of Prague in the Czech Republic.
This nature-inspired gem curves delightfully with its surroundings, while maintaining one visage or another from the interior walls. Such as the kitchen and dining room that looks past the allure of its pine cabinets and wood table and chairs, through the black dome lights and polished concrete floors, and beyond the rollaway glass door the size of the entire wall – all looking out onto the wooded yonder.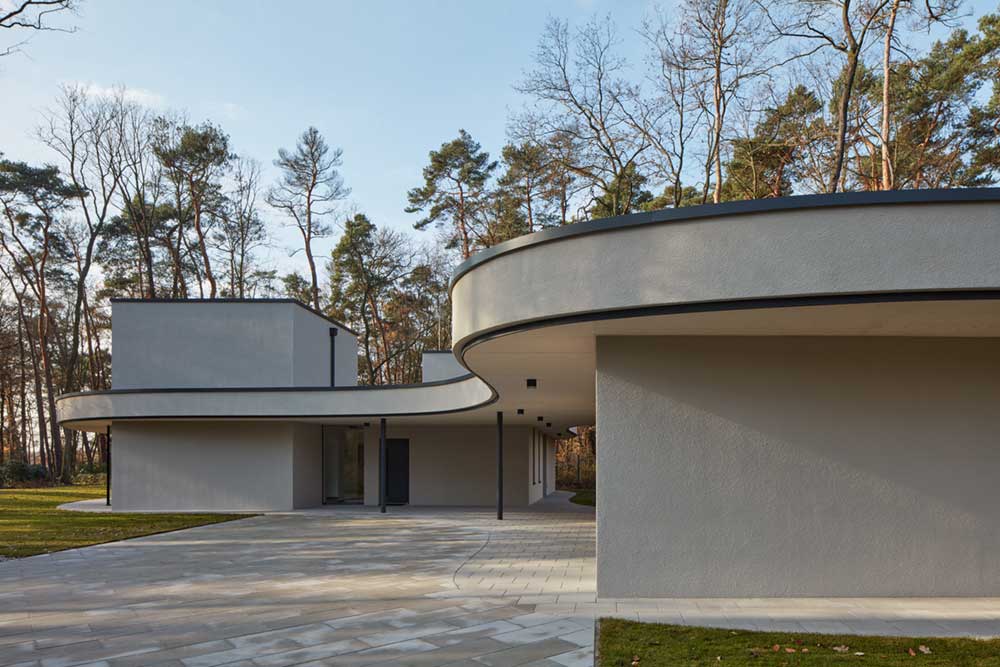 Knotty pine wood floors maintain the natural theme in the living room, with a two-sided fireplace breaking up the space between the dining room and living area, while providing ample shelving and a window sit; set to a simplistic tone this chic home serenades itself to.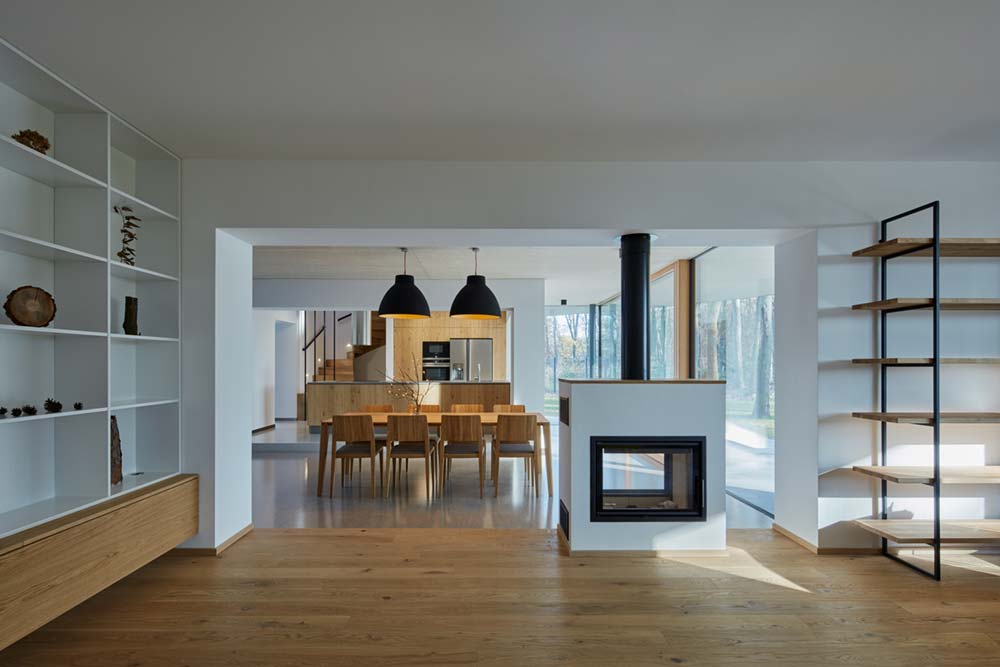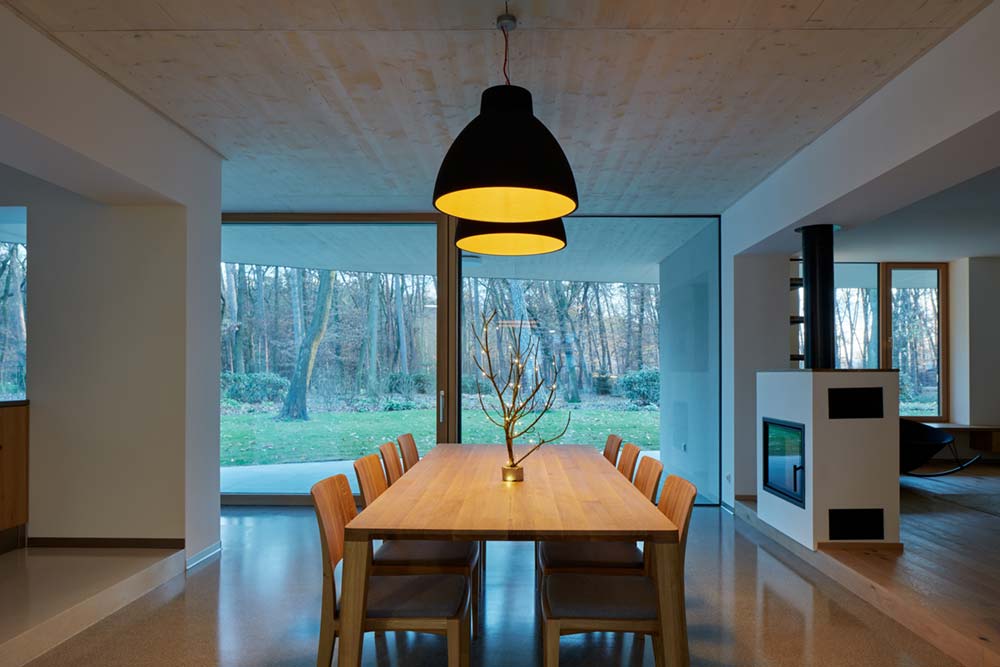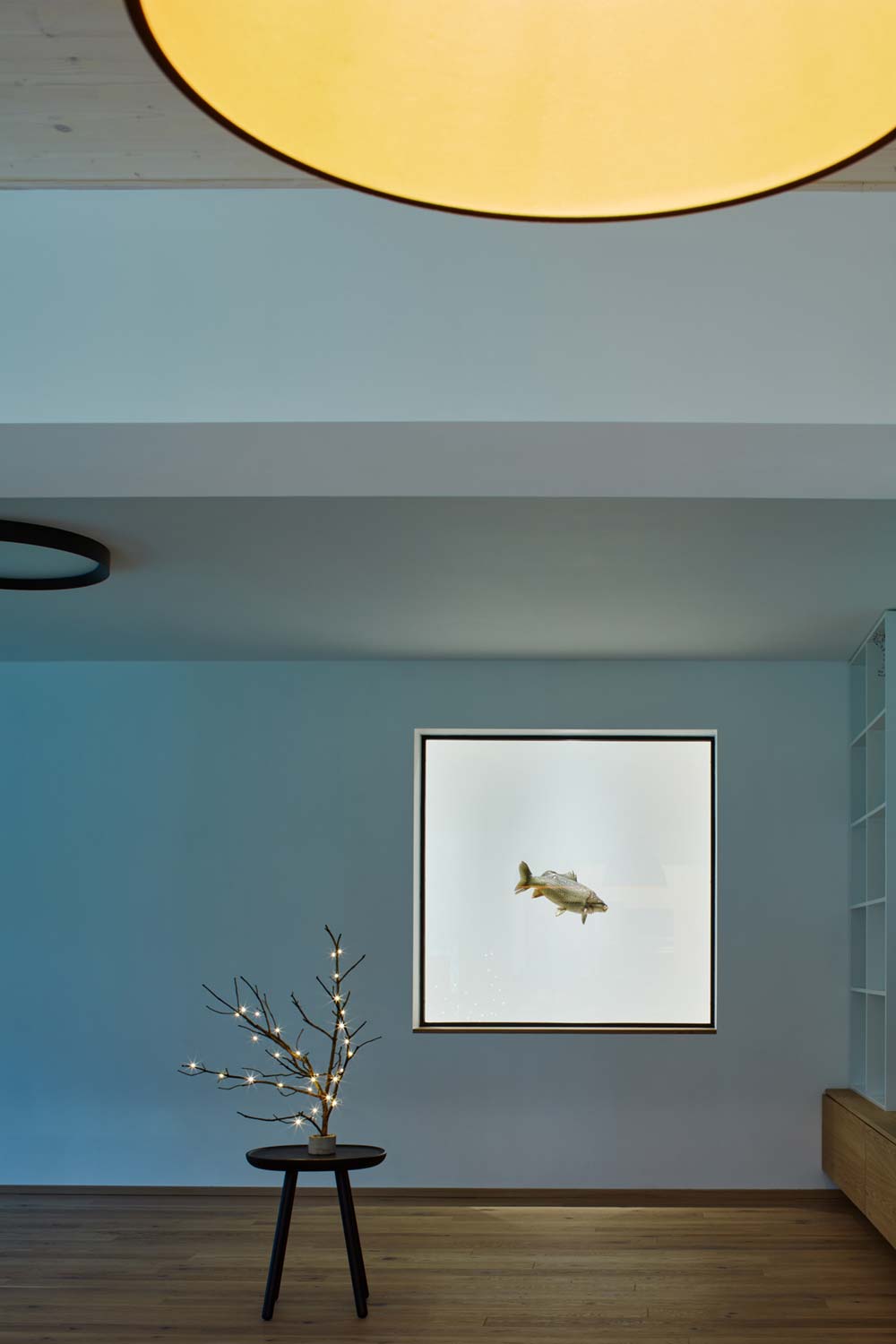 The master bedroom is also a sight to behold, with a pine backsplash wall acting as a headboard, fitted with black custom lights, while glass partitions keep the room feeling open.
Meanwhile, the en suite bathroom offers dual sinks that sit on a pine pedestal overlooking nature, once again bringing this home full circle amidst its flowing design, not missing a beat with the rhythm that nature sets.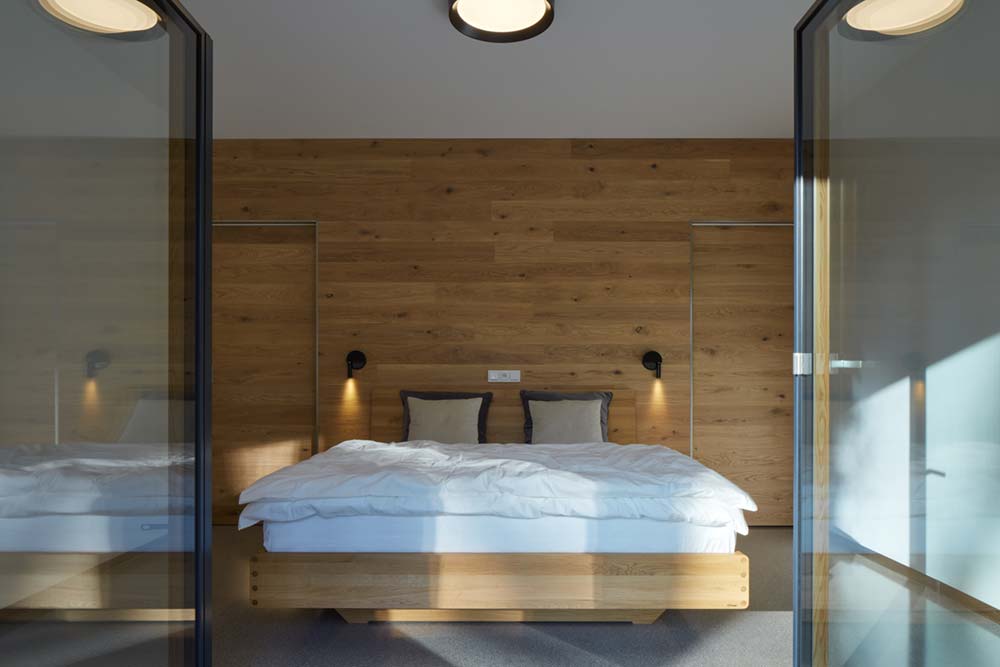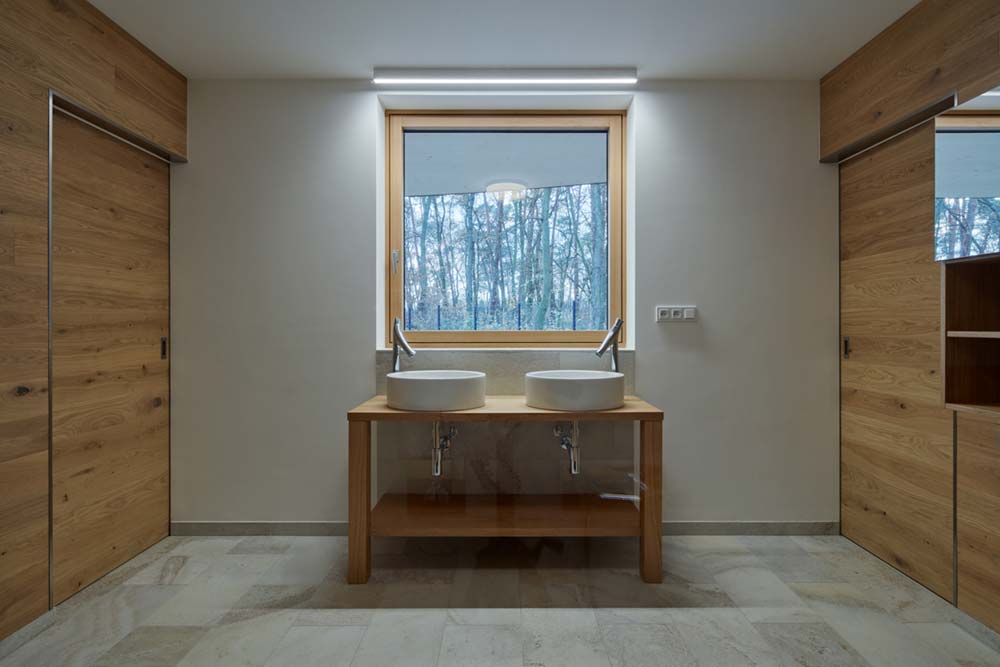 Architects: Mjölk architects
Photography: BoysPlayNice