Wood, and concrete, and vistas – oh my! This is just one of many things someone might say of this hillside family home; a delightful abode designed by Molony Architects.
Known as 'home' for a family of 6 from Ireland, personally I would refer to this space more as 'heaven', especially with its re-location to Victoria, Australia, where it can now be found perched on a hillside just outside of the township of Ballarat.
Rectangular in shape, this long lean beauty promotes the natural flow of air from the many windows, while using ceiling fans and skylights to move this air in an Eco-friendly manner.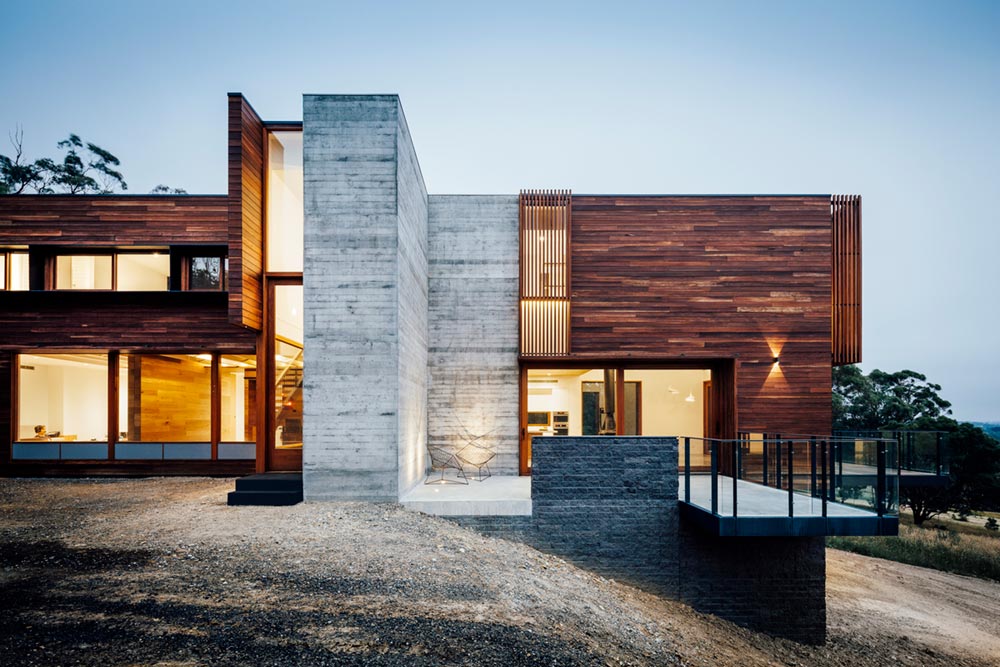 With timber and concrete being the staple materials used throughout the home, they meld beautifully together – inside and out. While the plethora of window placements create the illusion of endless space, and the suspended nature of the home delivers a weightless appeal.
The black-as-night fireplace almost seems haphazardly strewn amidst the living space, but in the most ideal sense, anchoring a design element and providing natural warmth as well.
Which is in-line with the overall warm feeling of this home. Despite the cool concrete flooring, walls and walkways, the wood-clad ceilings, office space and bedroom nook, along with the floating wood staircase wrapped in black metal; it all comes together like lavish design teamwork, melding modern and traditional in a way that seems timeless.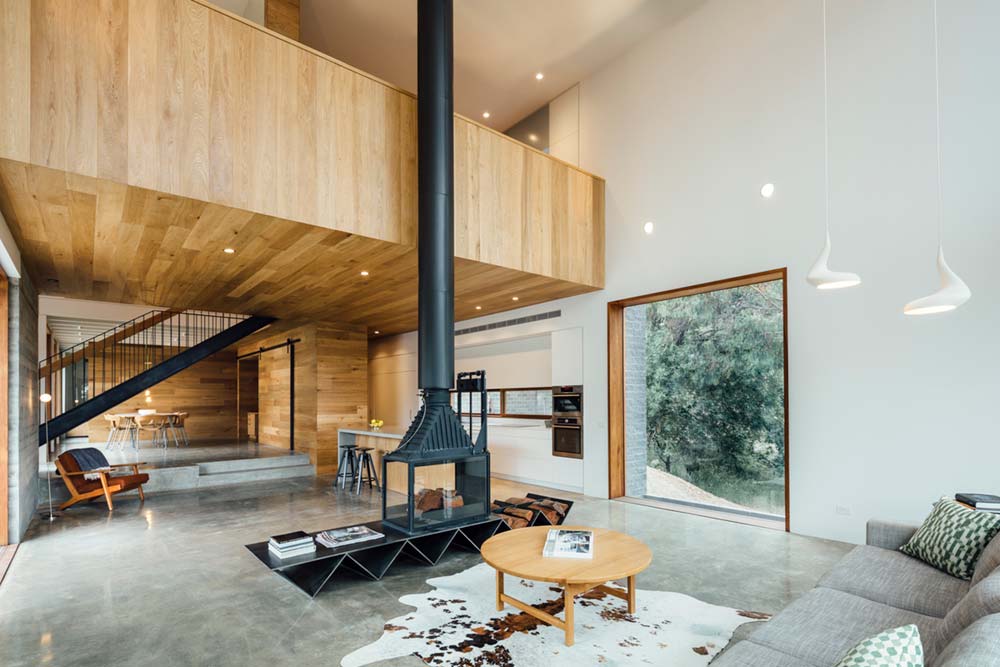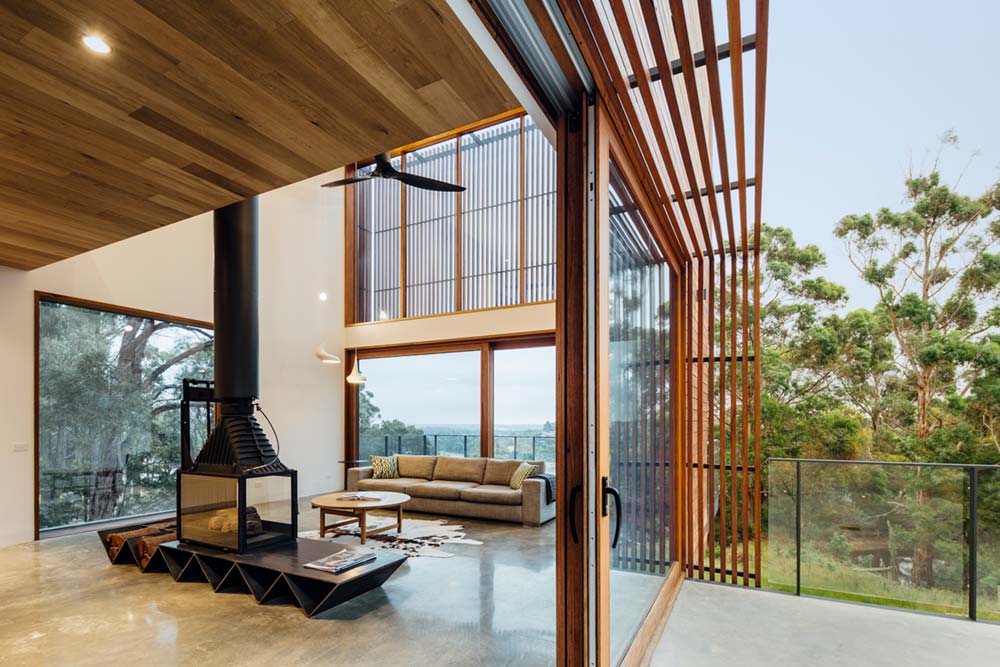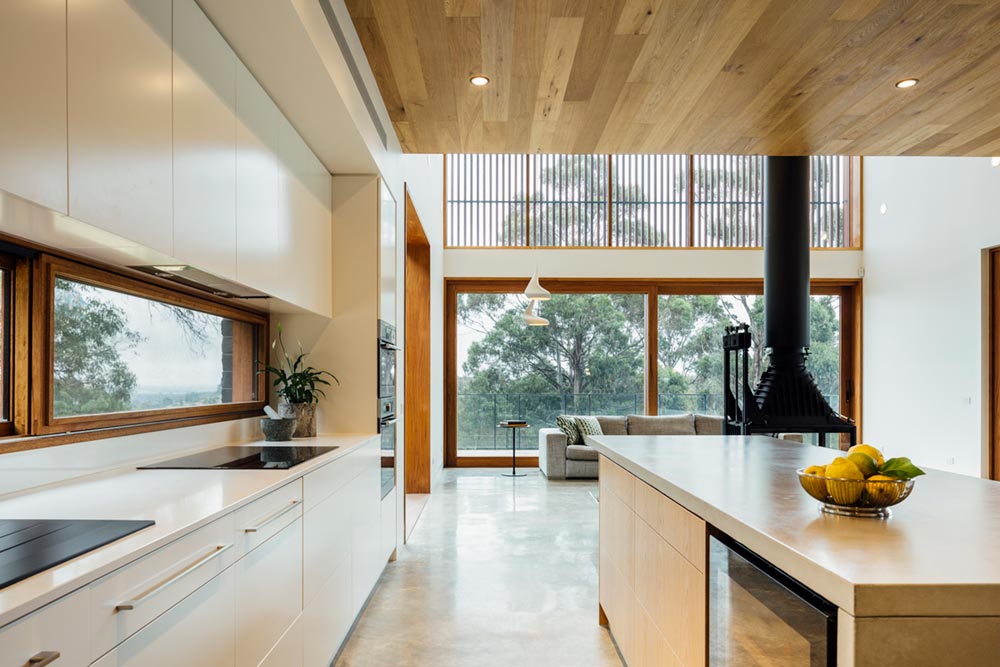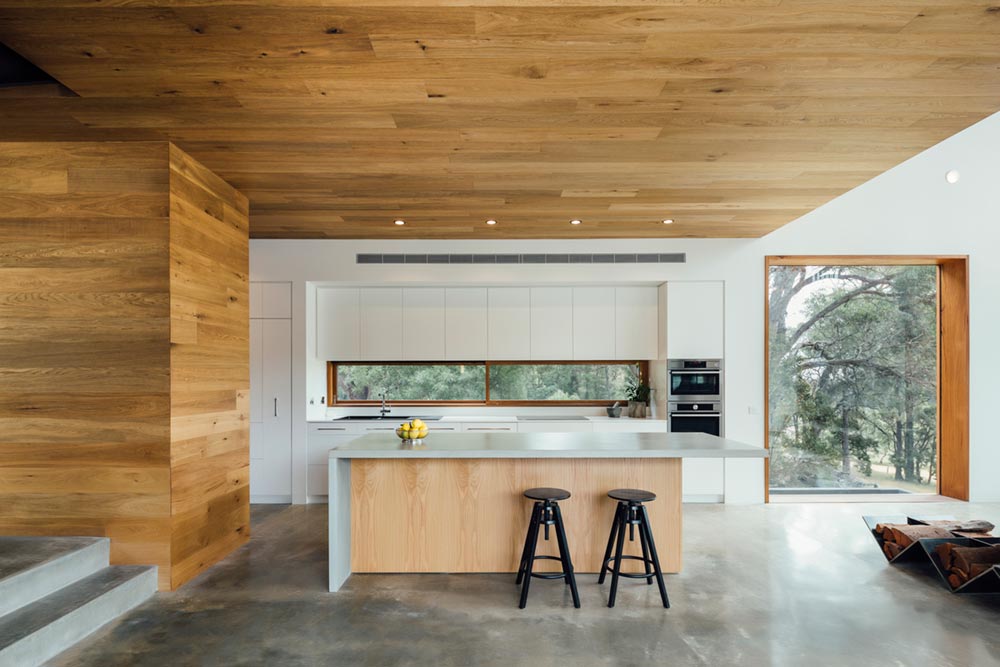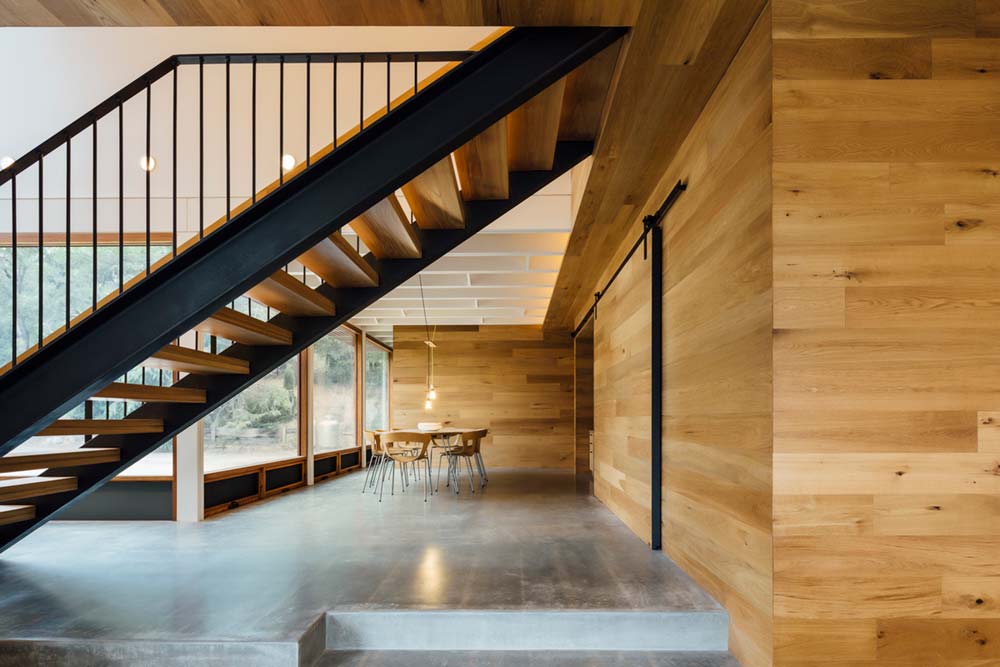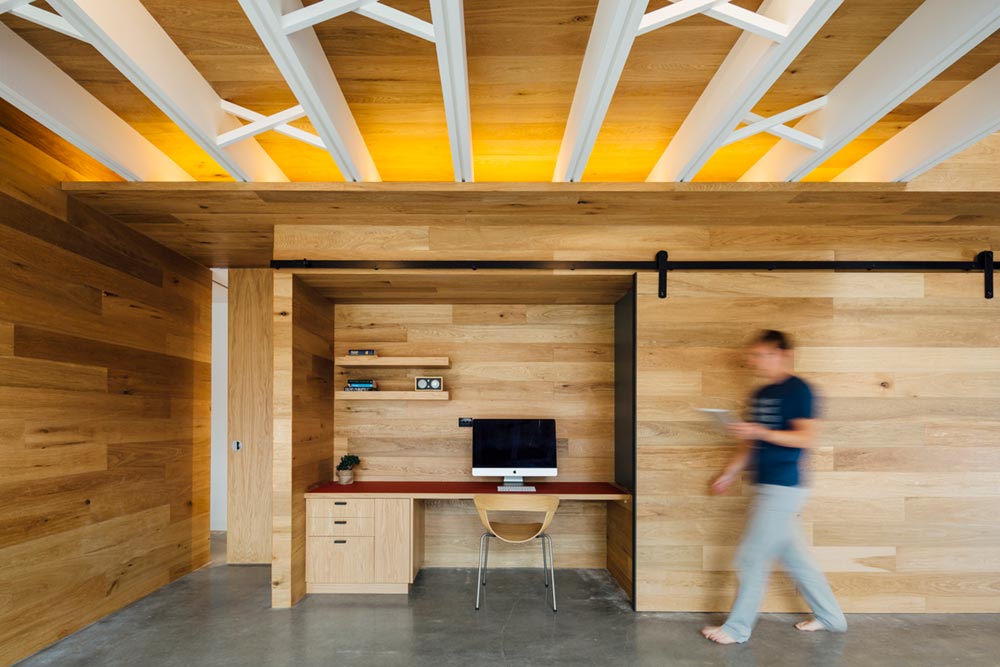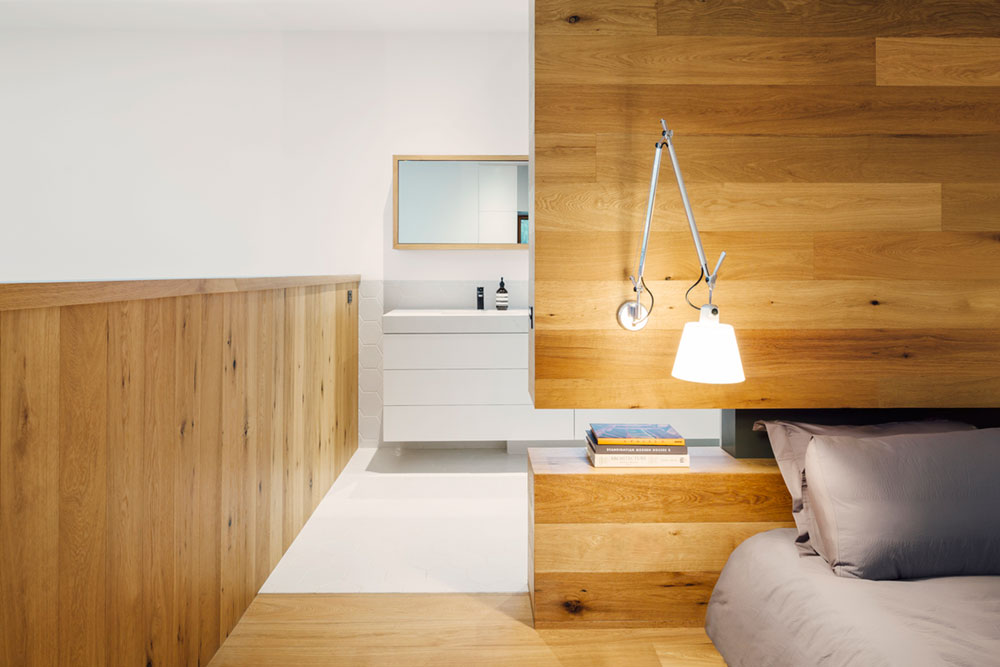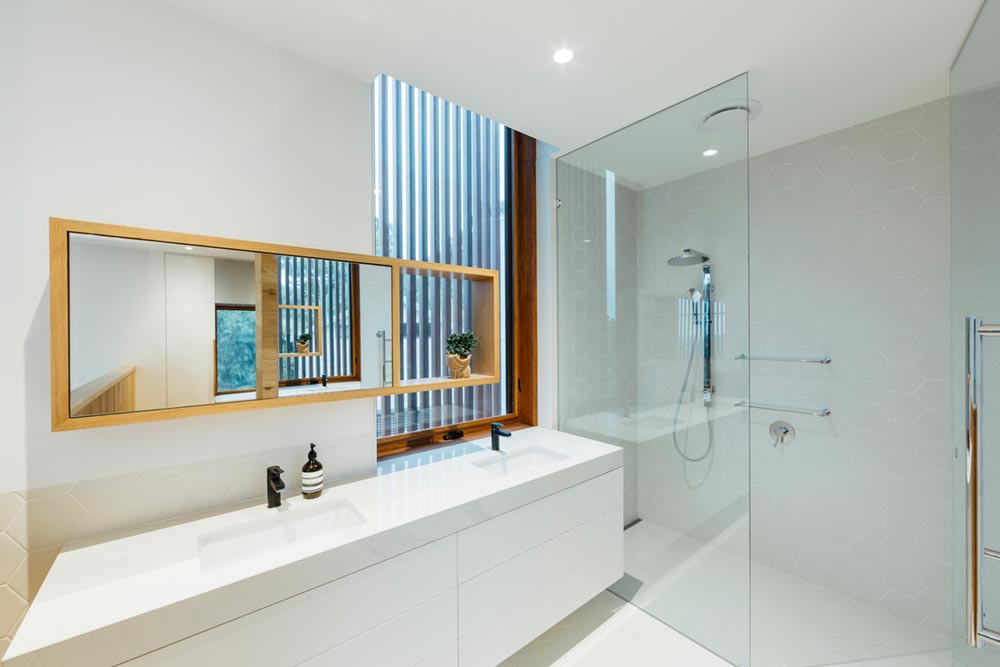 Architects: Moloney Architects
Photography: Michael Kai