Oh the delicious abode that is Chalfont Beach House. Sitting along the Rye Nature Reserve in UK, a once seabed, is now the stomping grounds for this sustainable modern beachy family home.
Slit-like windows peer out onto the lush landscape, while various skylights open up the roof to the sky overhead, and rollaway windowed doors add ample natural light throughout this modern bungalow.
Constructed from something known as 'vertical larch boarding', the exterior texture of the home is almost that of perfectly sanded driftwood – soft in nature and appearing as a worn grey without looking weathered.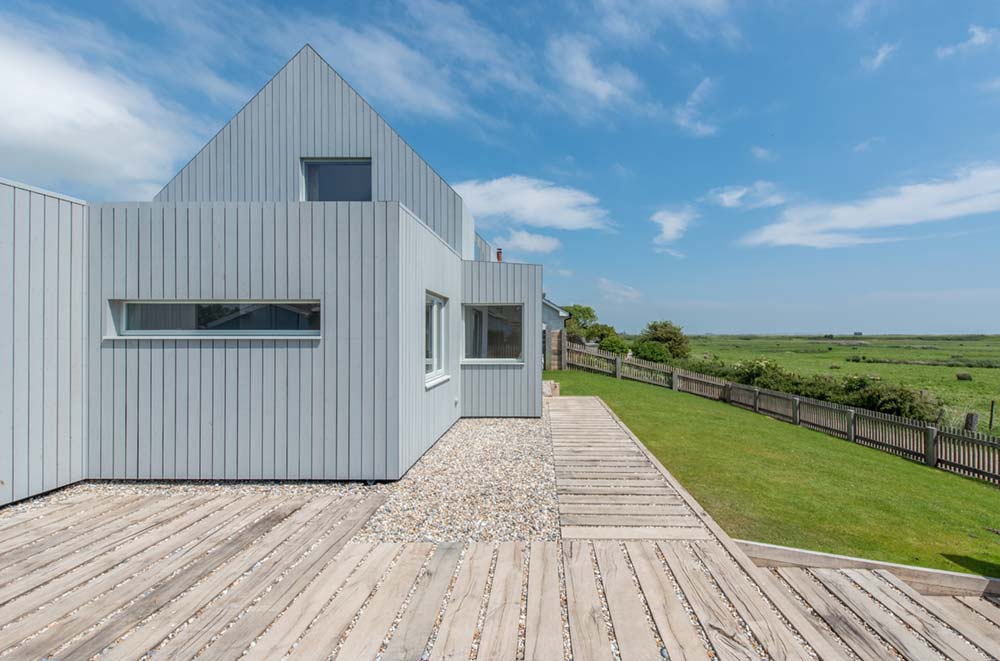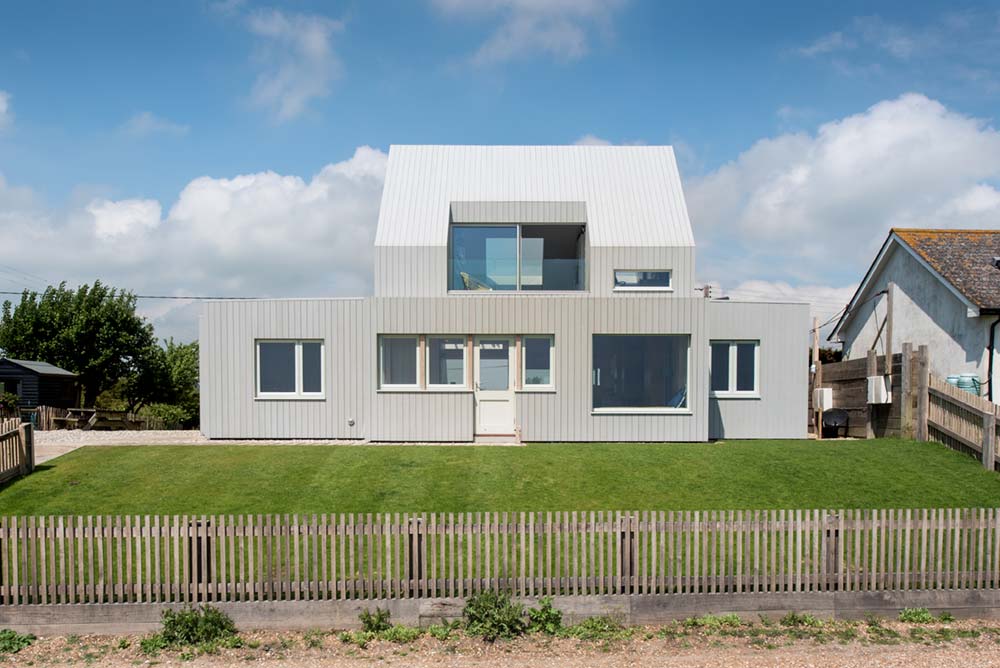 This same larch boarding is carried into the home, but offers a more a golden, white-washed hue amidst the walls and the kitchen island, with the same coloring found in the wood flooring also.
The bright yellow custom cabinets that sit along the dining area, add a splash of color like that of one's first glimpse of a sunrise, while the dining table chairs are all clad in fur – further adding soft elements to the home.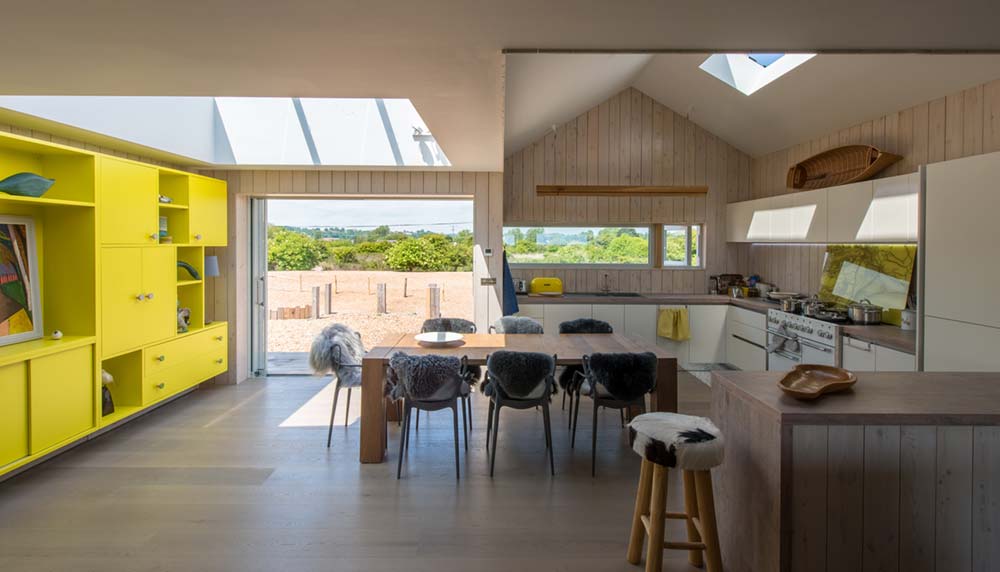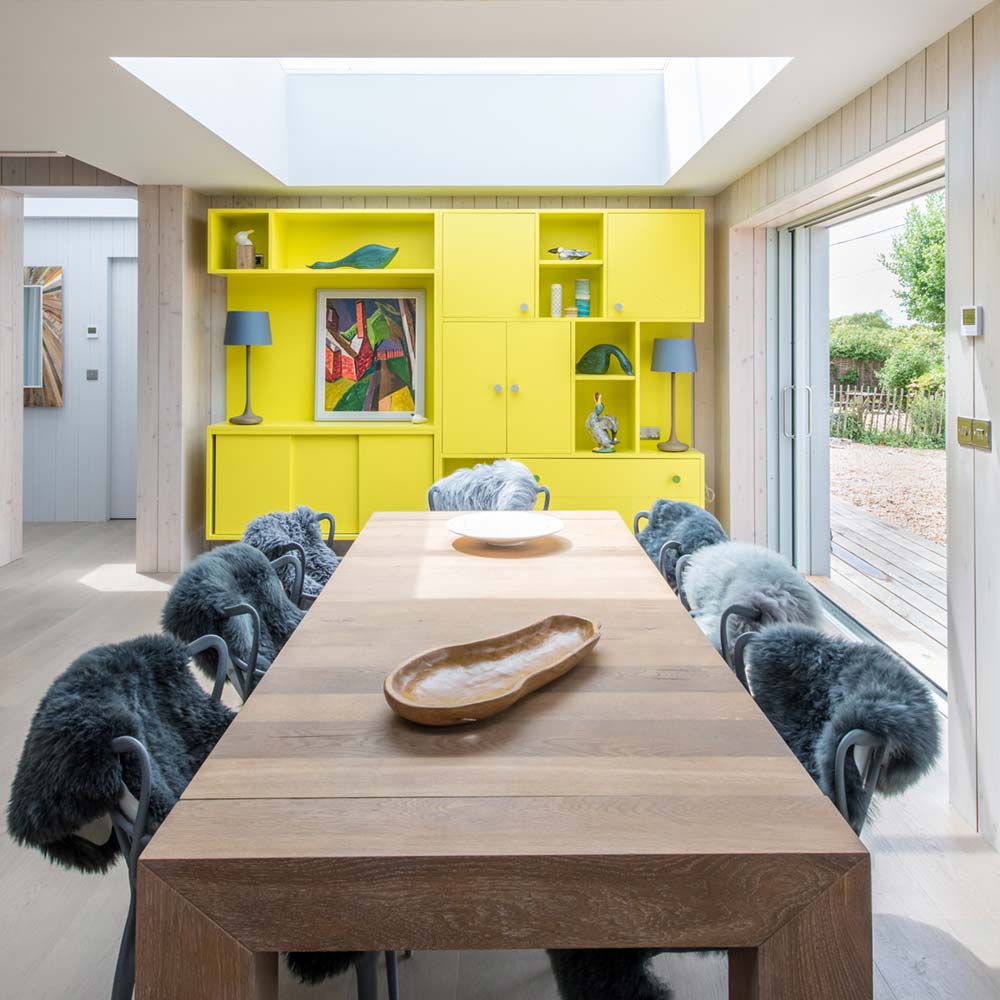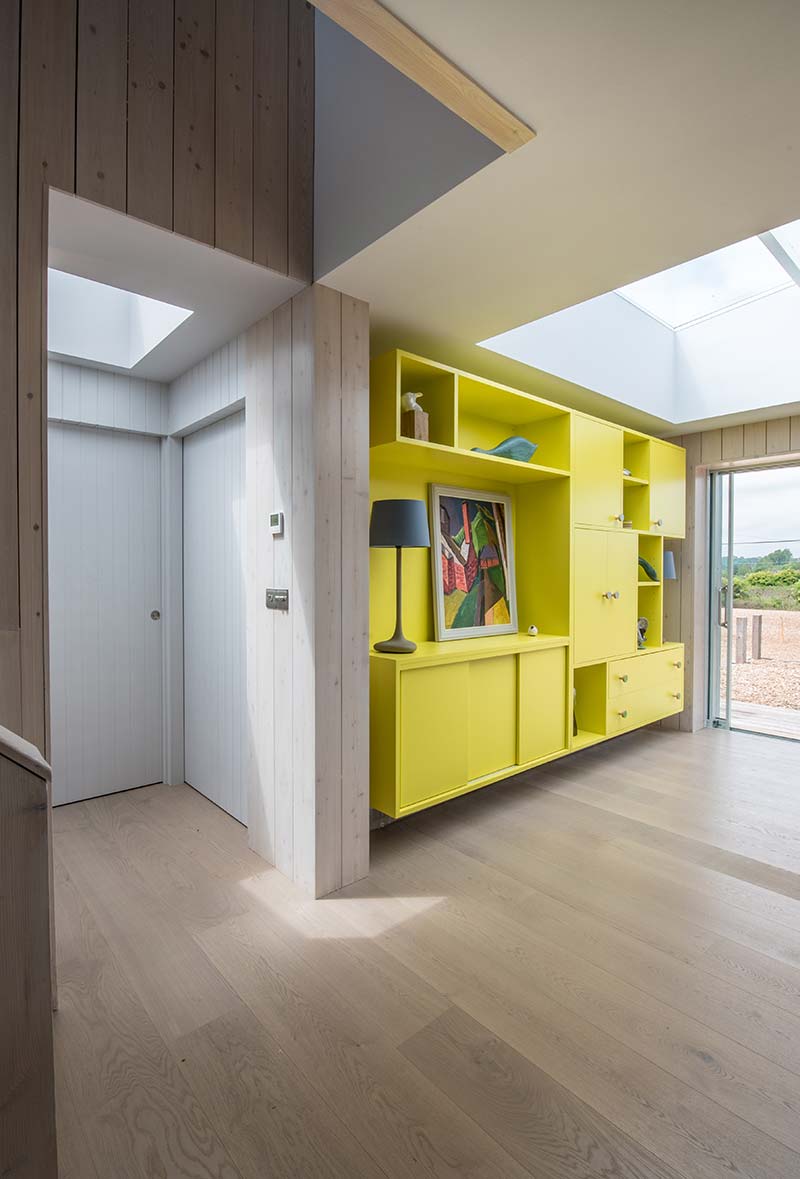 A window seat looks out onto the ample rolling landscape, providing a comfortable spot to read a book, or simply take in the glory of Mother Nature and appreciate the creative value that goes into making such beauty …inside and out!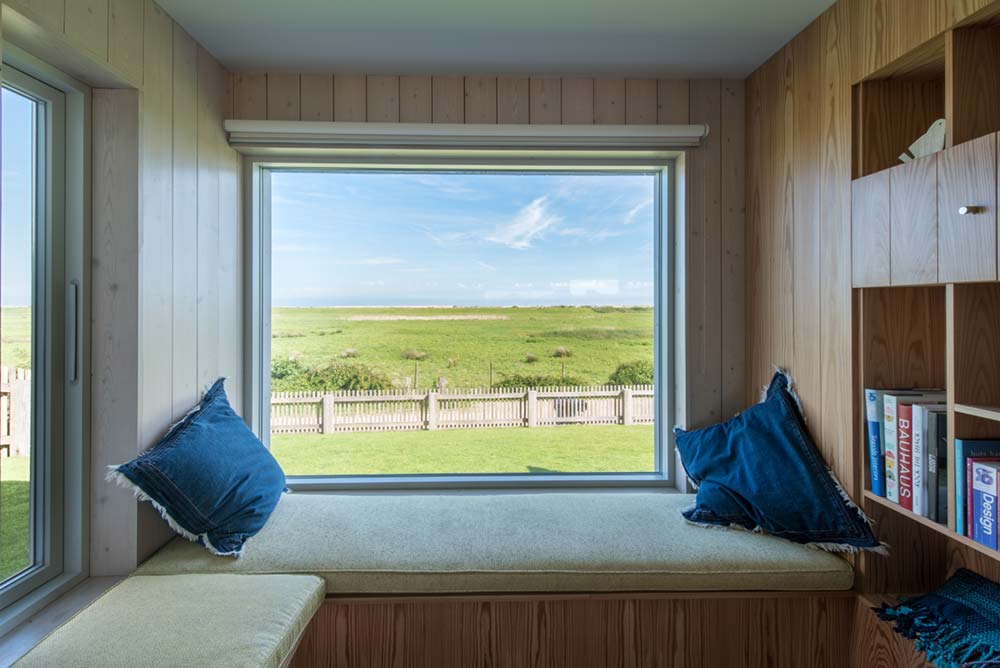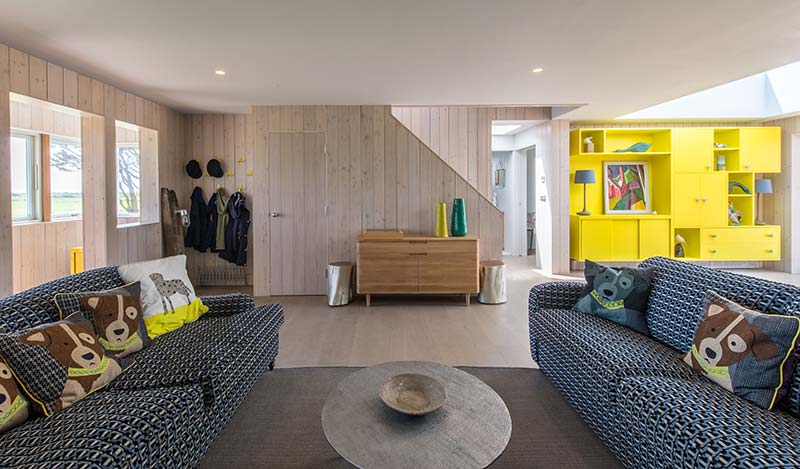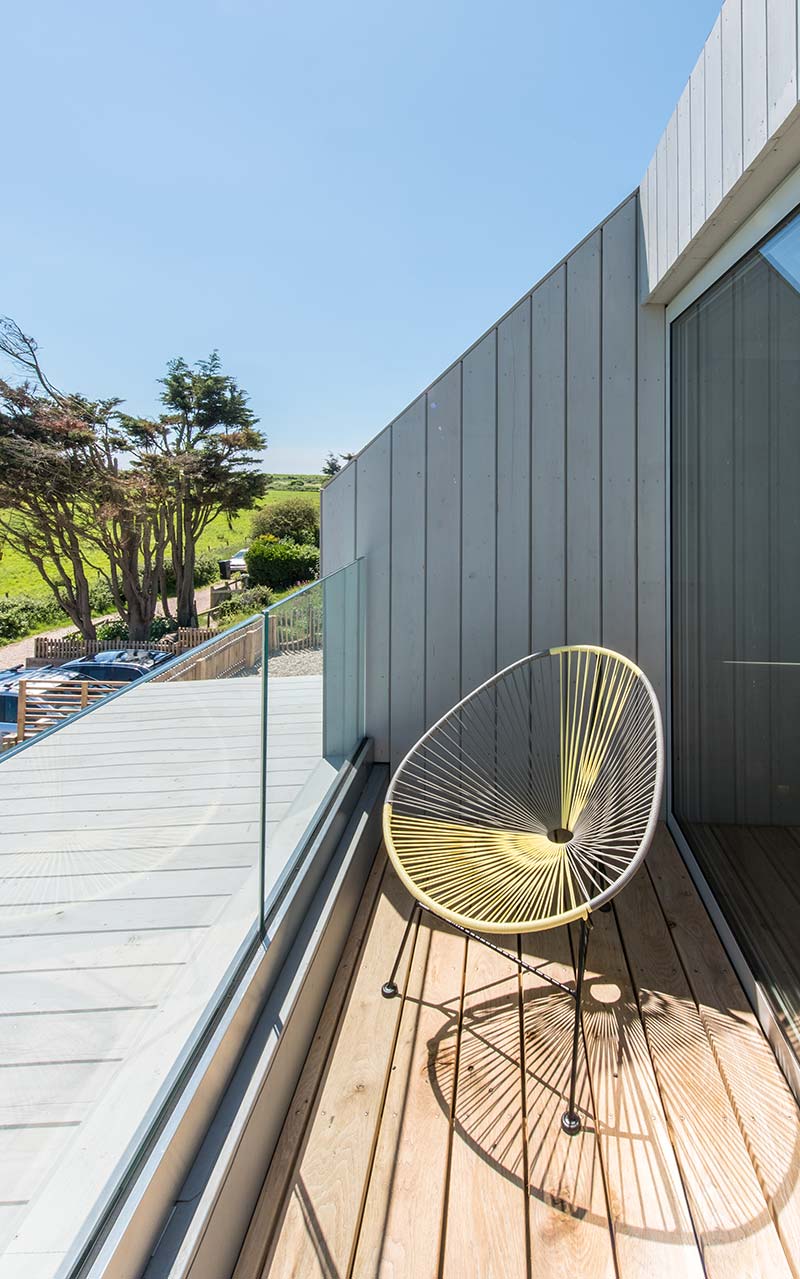 Architects: RX Architects
Photography: Ashley Gendek