Greenacres is a gem-filled space with surprises around every corner, in every cupboard and looking back at you through every window – thanks to the amazing Austin Maynard Architects.
Located in Newcastle, New South Wales, this home is perched on a steep block with an outer facade that delivers a curious version of what awaits you inside. With varying heights to work with, this three-level house provides you with earth and sea all in one space; nestled against a grassy knoll while looking out upon a breathtaking ocean view and the city of Newcastle below.
This view also comes complete with a patio, extending out past the dining area, while the green space behind it extends off the kitchen and living room, leading to the back part of the home that is drenched in recycled brick that still dons 20% of the original graffiti it contained before demolition.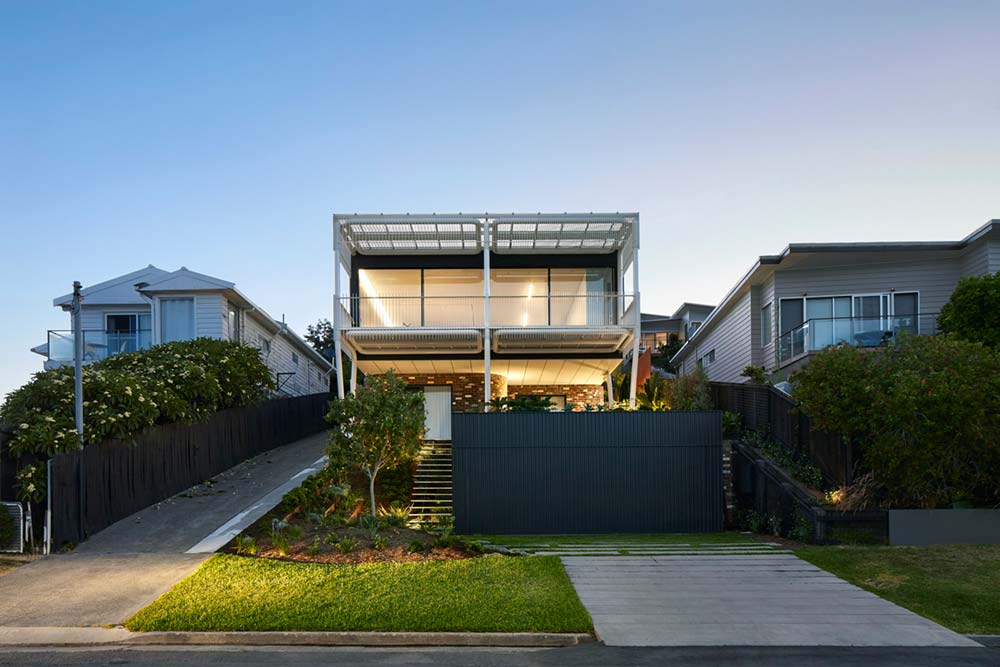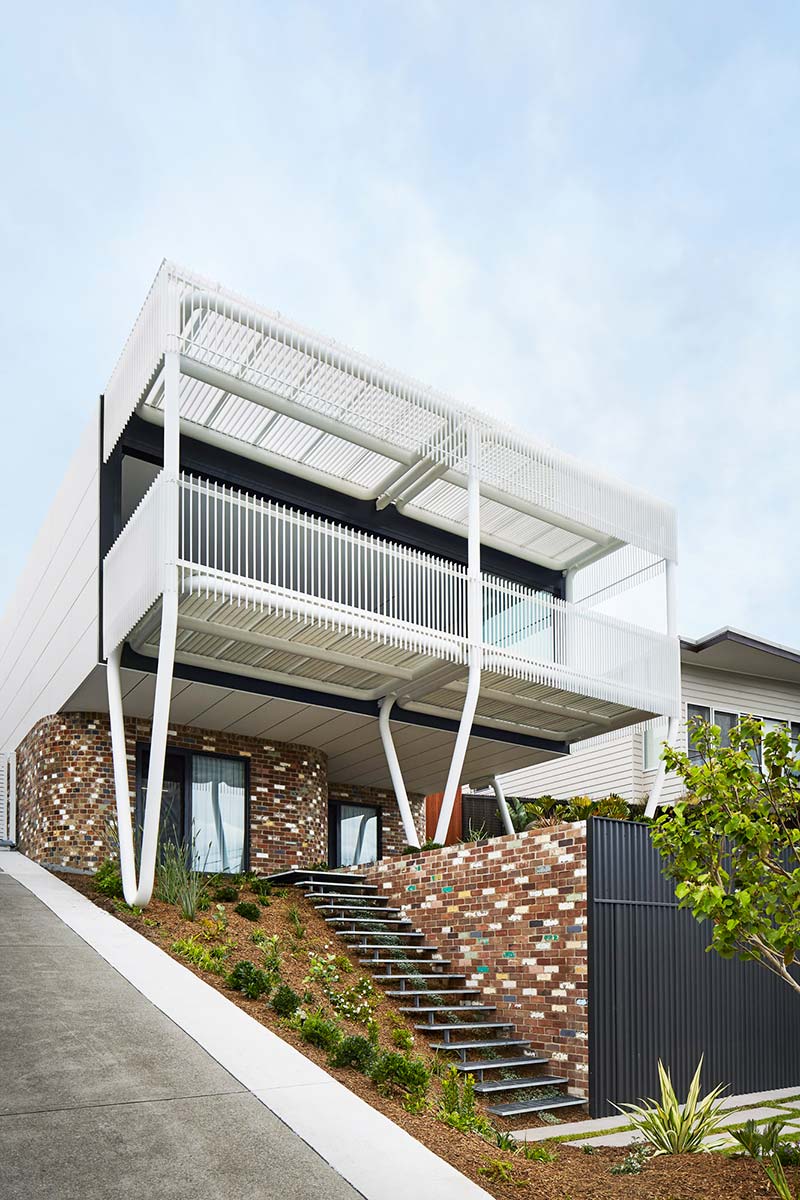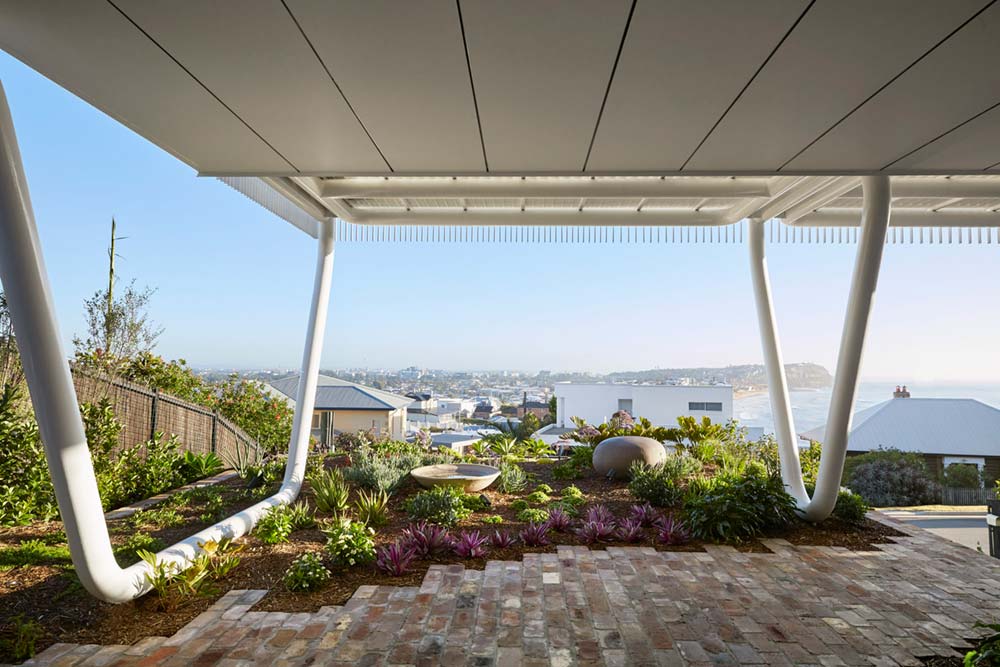 Interestingly enough, the white suspended living area was actually inspired by Star Wars: The Empire Strikes Back, and sets the tone from both the exterior's curious appeal, and the sweeping views within the interior courtesy of the height and nearly transparent balcony arrangement.
The landscape played an important role in the creation of Greenacres, and despite its modern twist, I couldn't agree more with the age-old song: "Greenacres is the place to be…". Just, yes!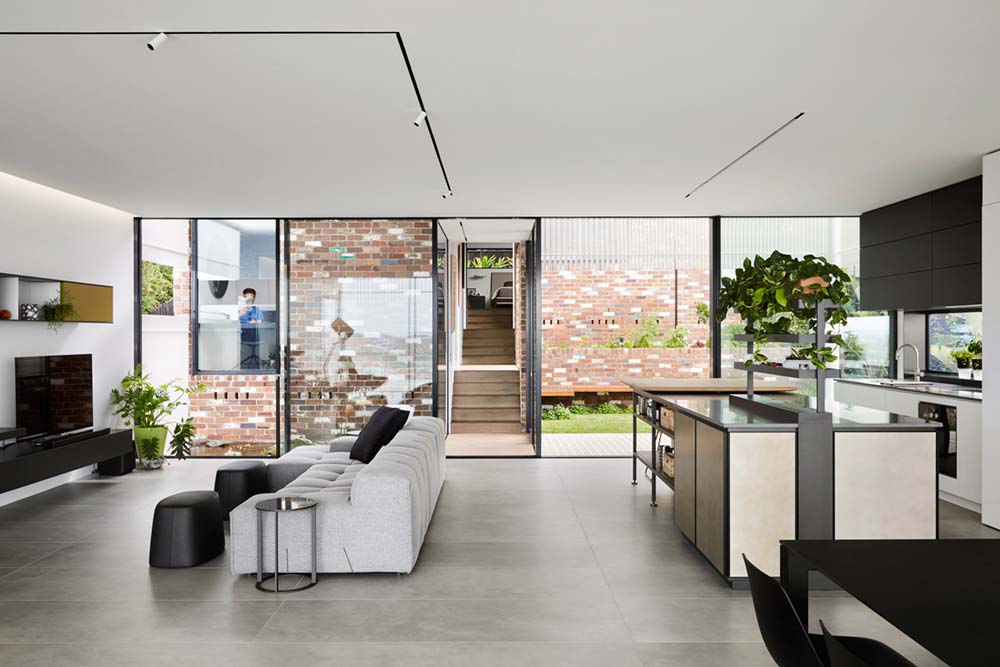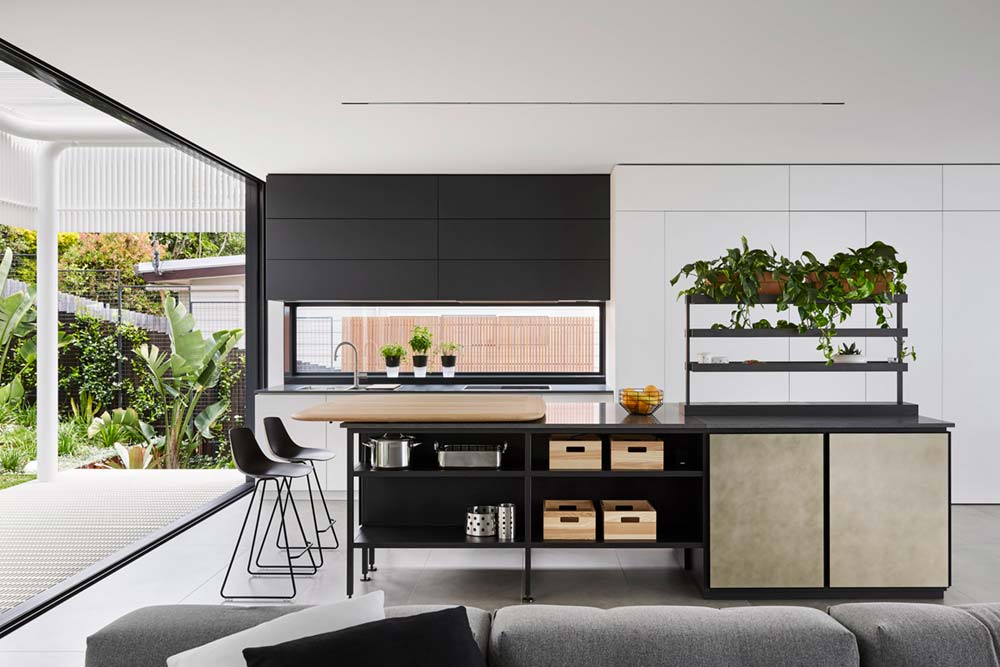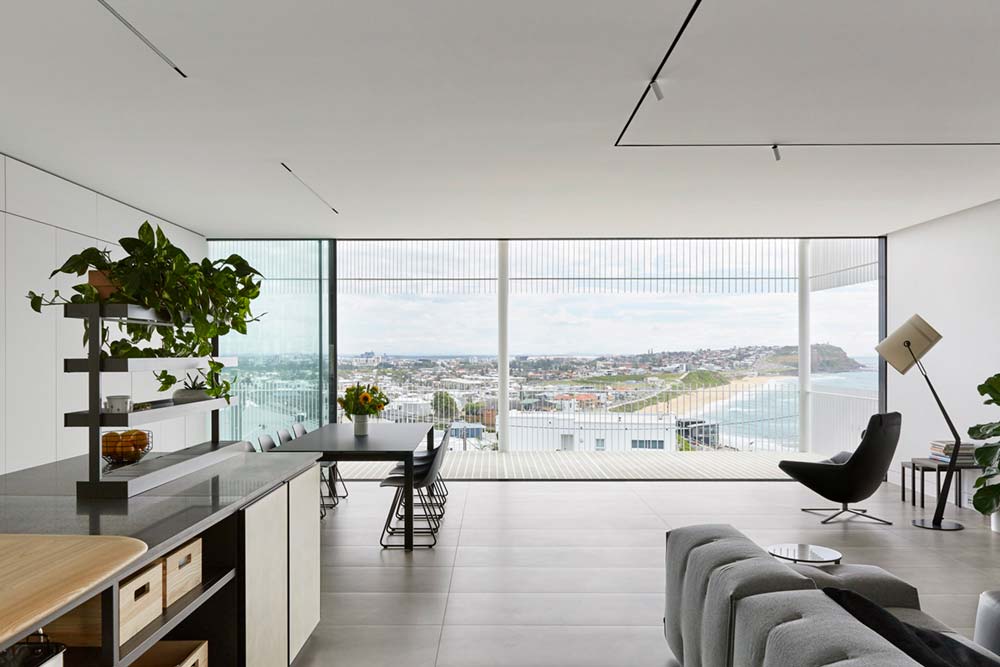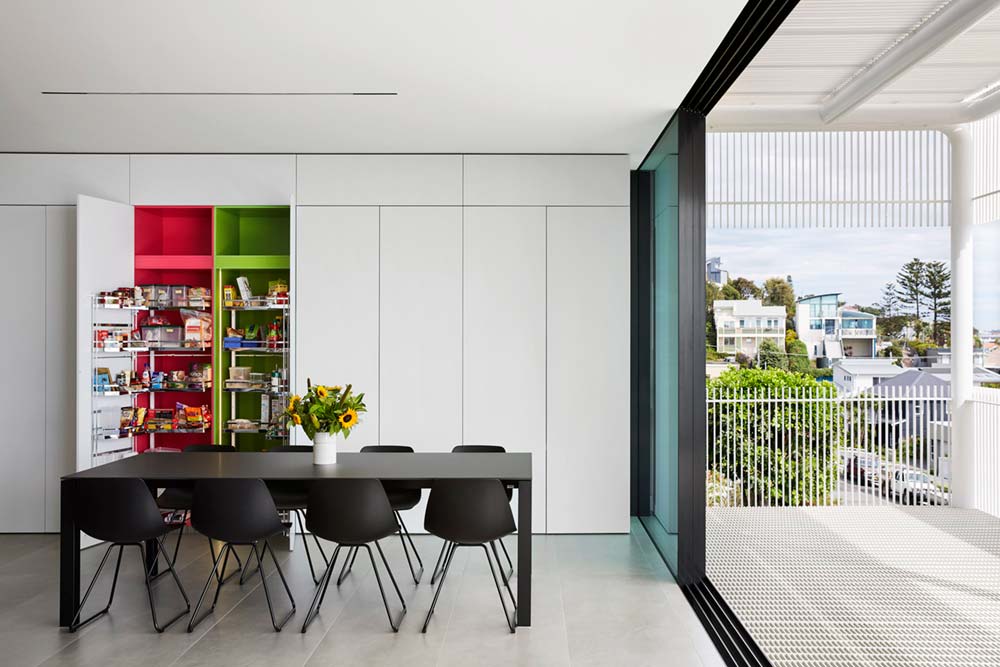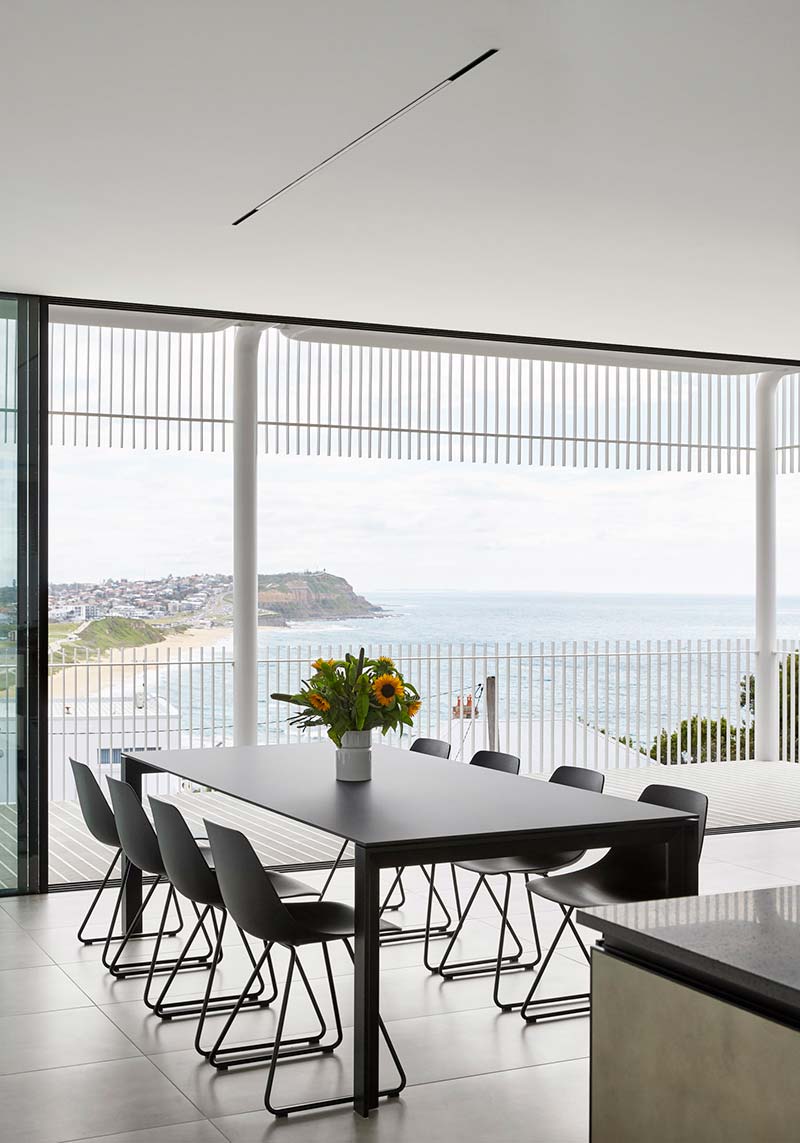 Architects: Austin Maynard Architects
Photography: Tess Kelly