Jutting out along the waters' edge of Stoney Lake, Canada, sit two stacked volumes of a modern holiday home known as Sky House.
With a reflective standing-seam metal roof and heat-treated timber siding, the exterior appears to be cut out like the geometric shapes we use to create by folding and cutting paper. Although the house sits against the landscape in this pointed manner, it comes together to blend nicely with the equally pointy tree line.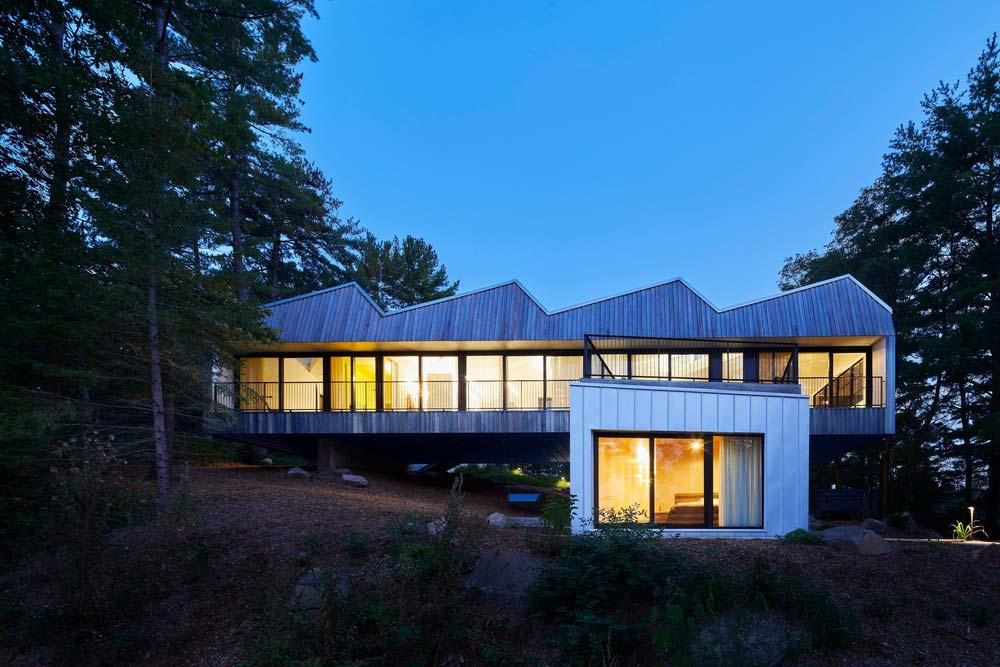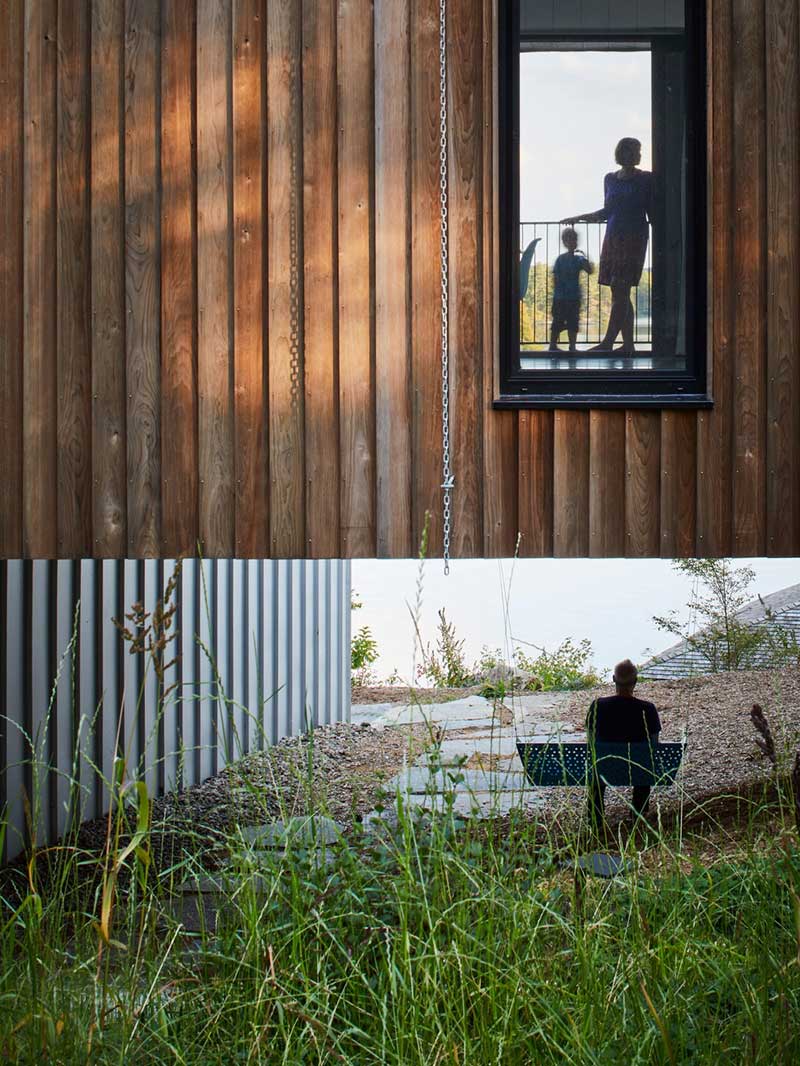 Inside, an open, modern concept greets you. With polished concrete floors, the main living area is bathed in white plywood walls and ceiling, with a splash of light and dark turquoise elements throughout the dining room and living room; making this space come alive with texture and color and design elements inside and out.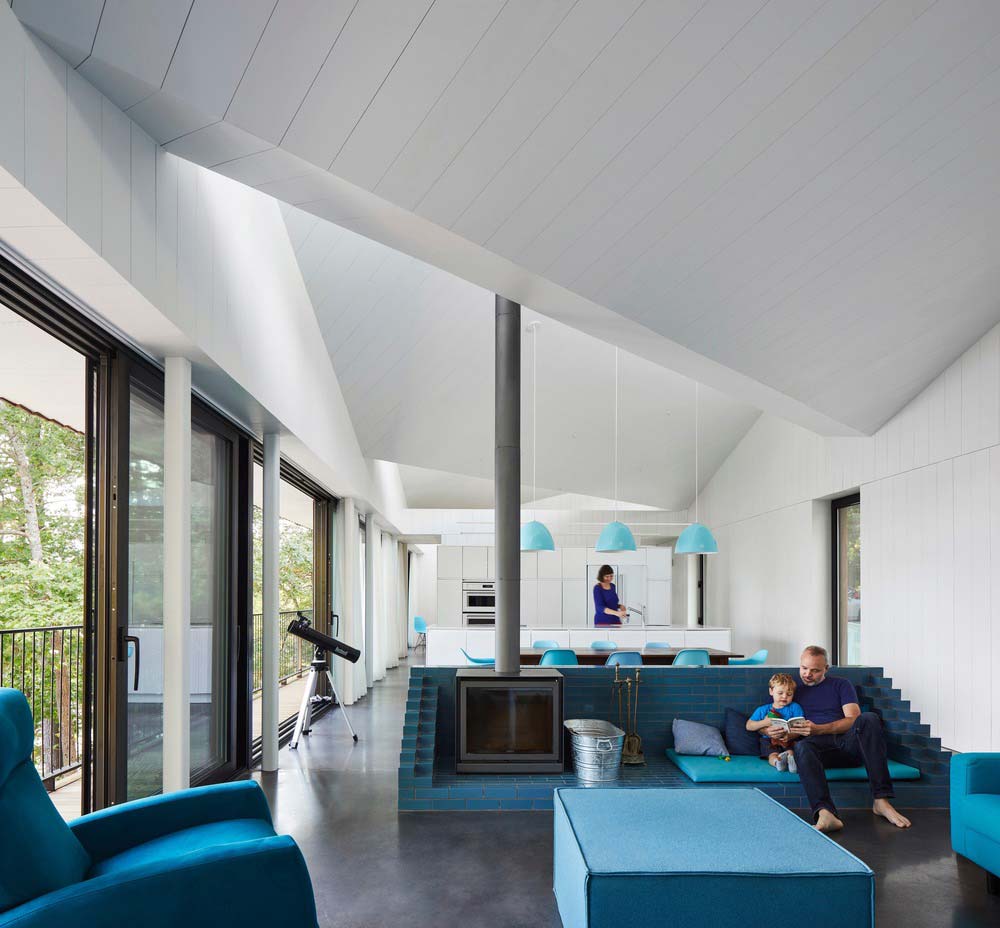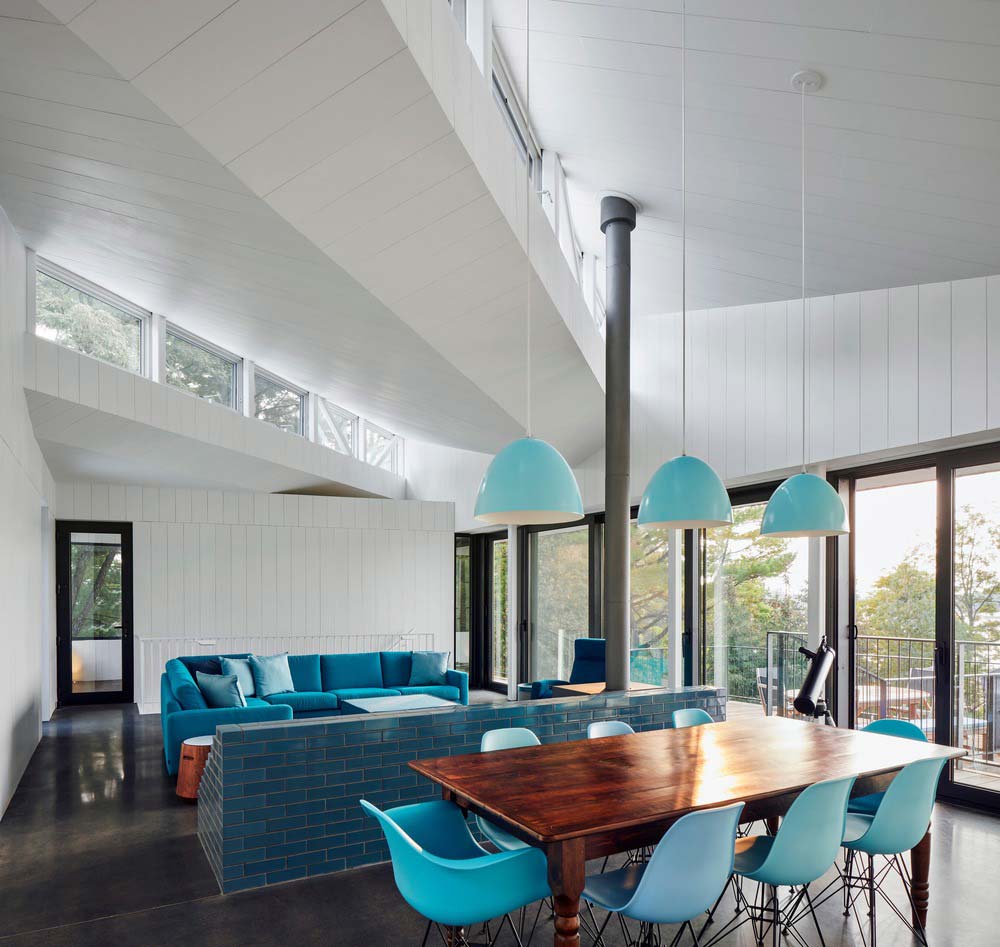 Sky House is also drenched in floor-to-ceiling windows and skylights; and if the lake would ask why, the response would simply be: "the better to see you with my dear"!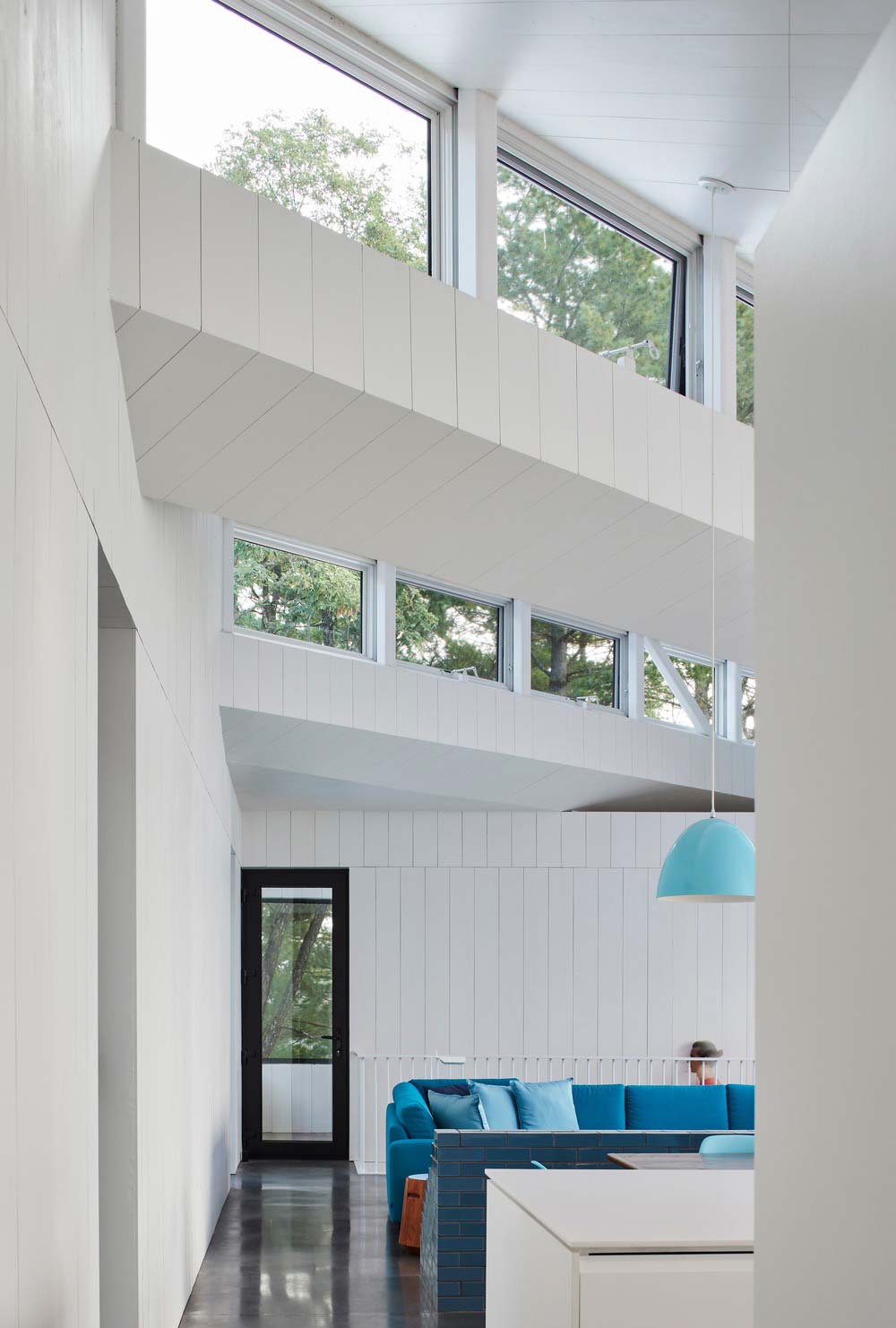 The exterior also caters to guests with disabilities, offering a ramp in which to enter the home easily, while the interior also reflects an easy access lifestyle as well.
From colorful coat-hooks that line the hallway, to the bright yellow bathroom and alternate turquoise one on the lower floor – where one can find the bedrooms perched in full view of the lake as well, Sky House is fantastically fun and makes that statement increasingly true via the custom undercroft swing outside.
Unencumbered, playful and free flowing is how I would describe the nature of this home, all fittingly drenched in nature itself.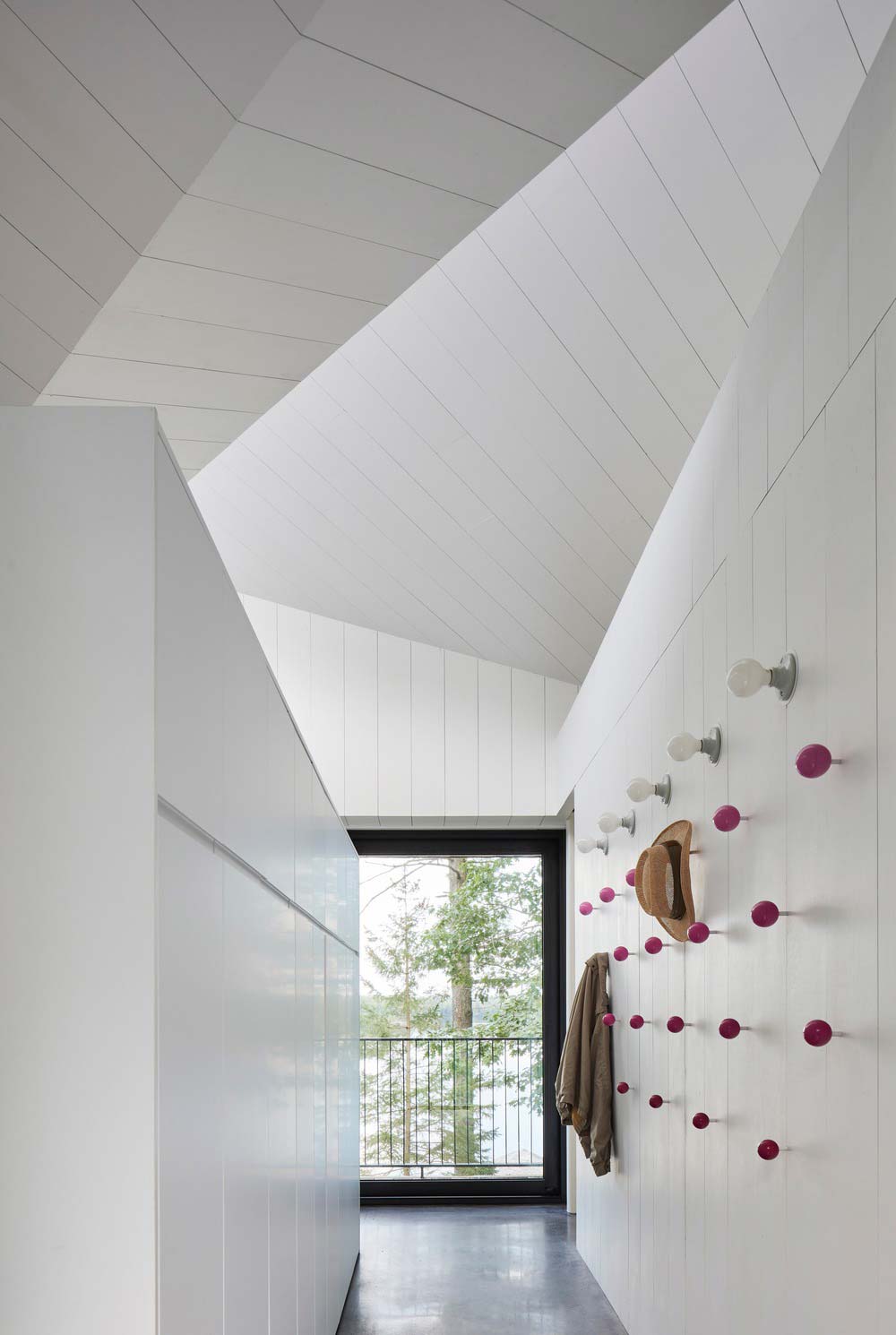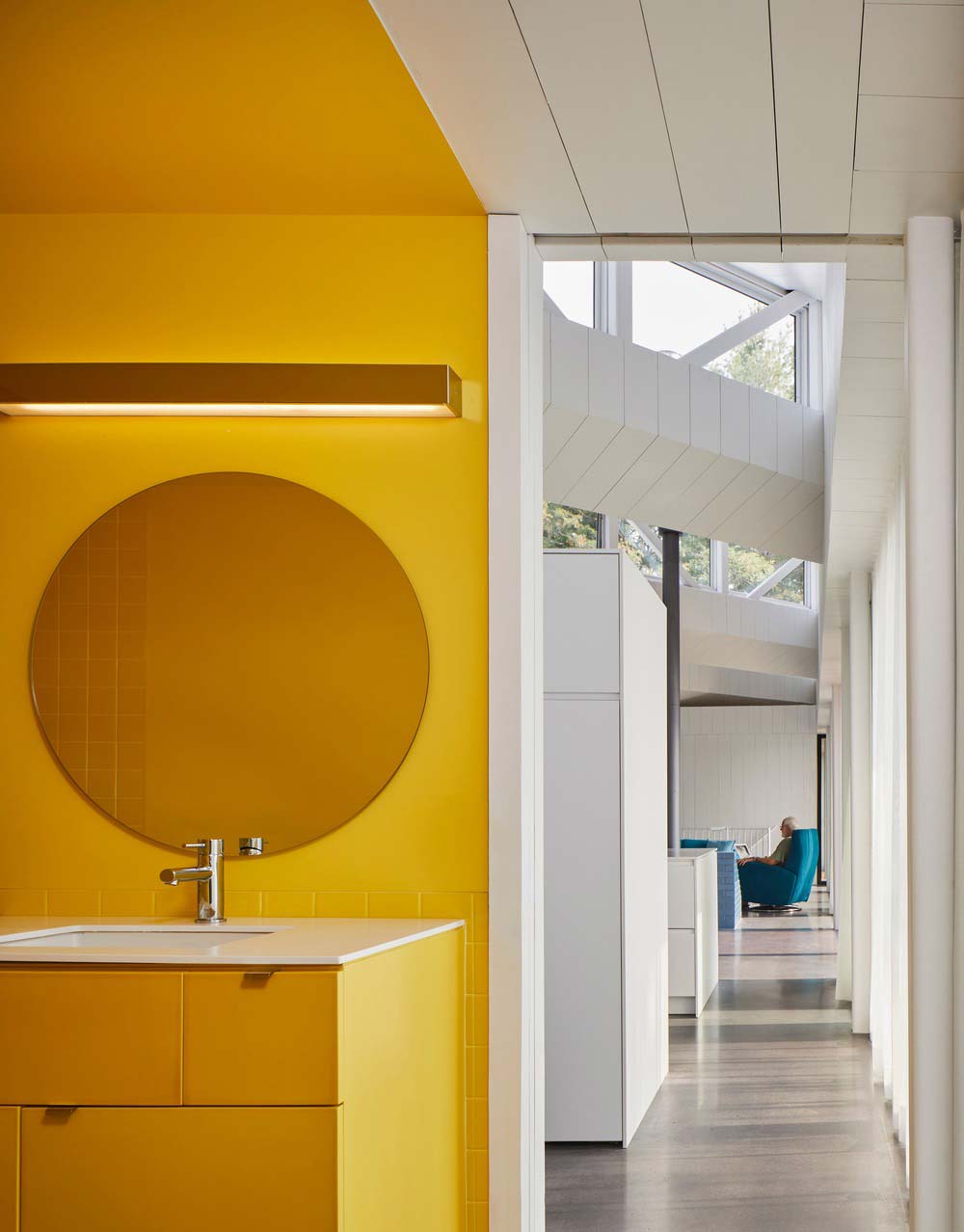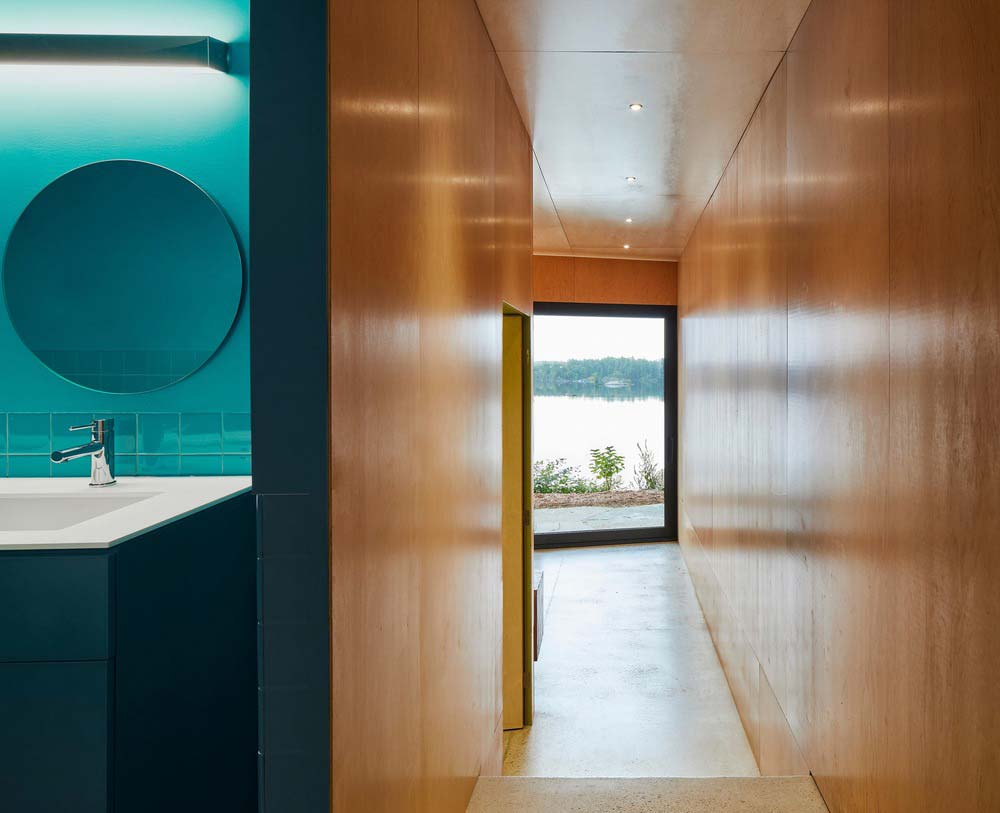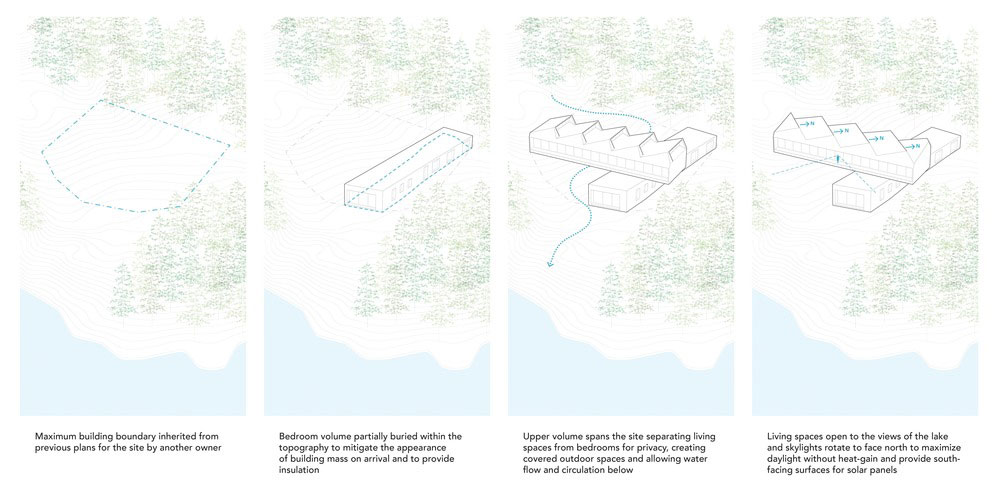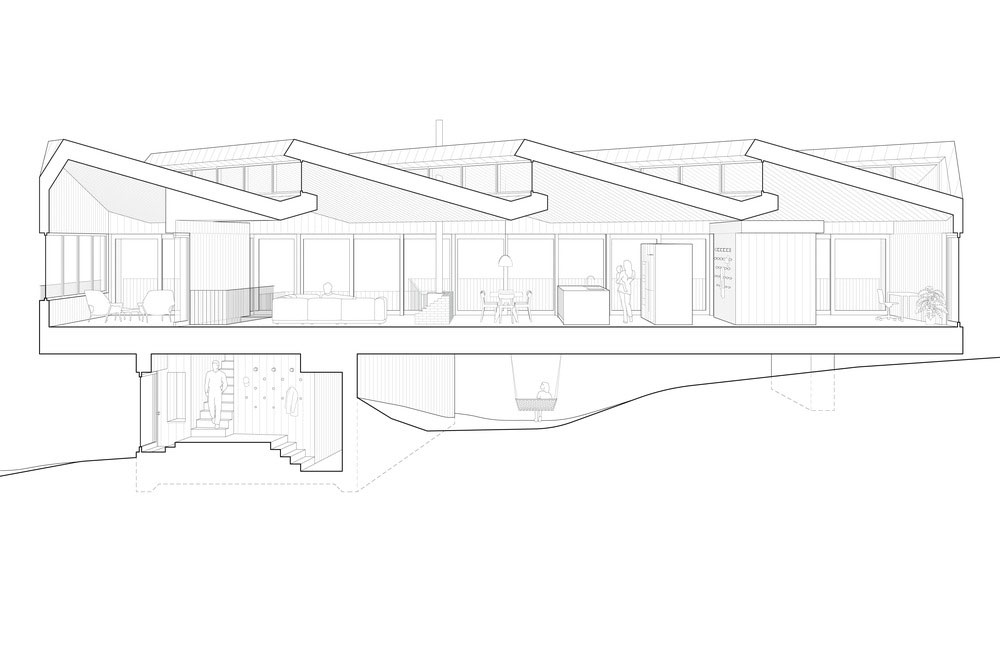 Architects: Julia Jamrozik and Coryn Kempster
Photography: Doublespace Photography