L'Accostee House, nestled lakeside in the district of Lac St Francois in Quebec, Canada, is a well-lit display of timber, cement and impeccable architecture design.
Contemporary in nature, this modern family lake house still feels warm and homey thanks to the wood walls and vaulted ceilings, as well as the choice in furnishings – such as the bright yellow couch in the living room, and the live-edge dining table overlooking the lake below.
Further adding to this home-sweet-home is the kitchen, which is set behind a large horseshoe shaped island in glossy white, with a wood end bar from which to entertain family and friends, and once again – enjoy the view of all four seasons this Canadian wonderland has to offer.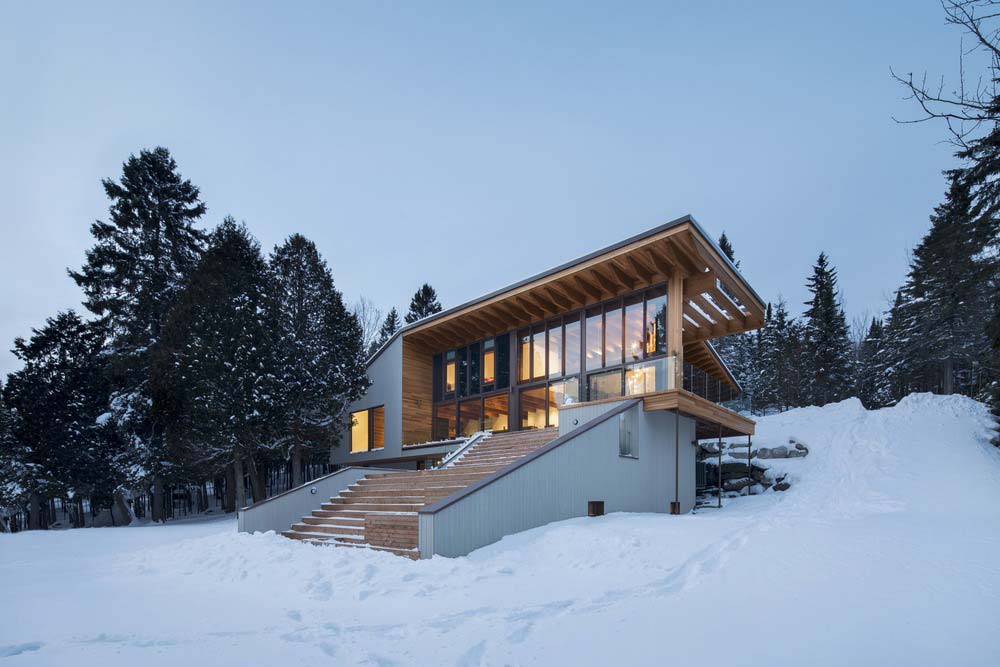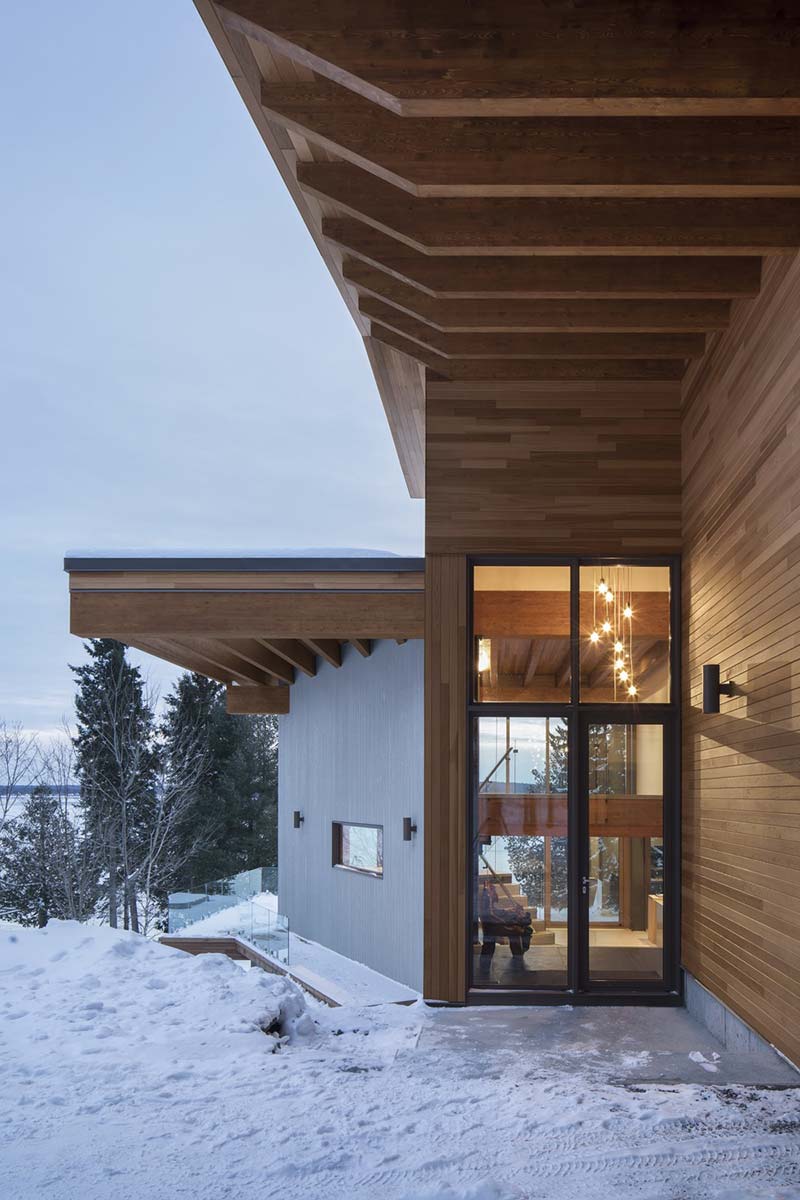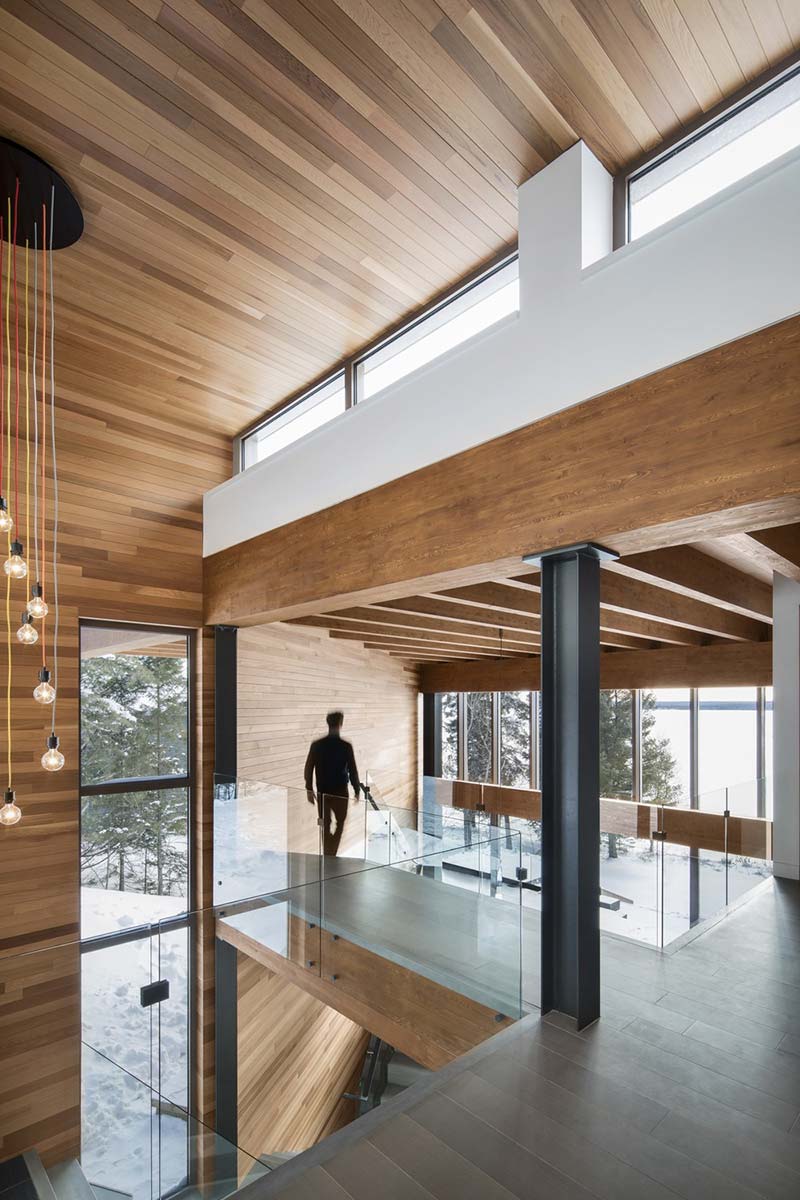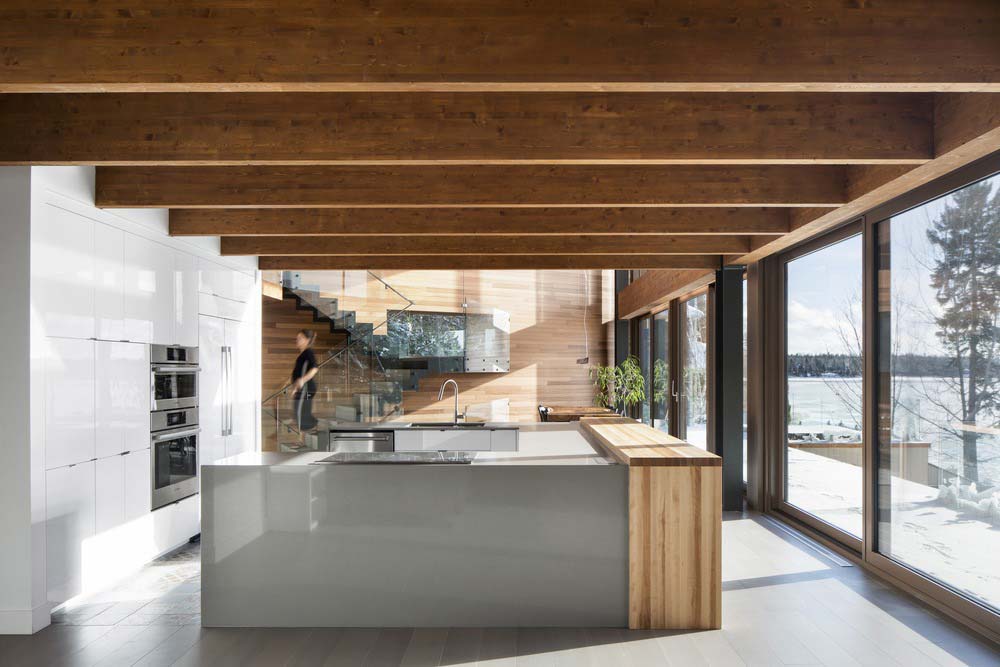 Although the lake is the focal point of this home, it is far too frigid to swim in outside of summer. So as part of this build, an indoor swimming pool was created to splash about in any time of the year for the aquatic loving family who dwells here, adding a dynamic element, as well as a "historic" one courtesy of the Paleolithic mosaic found running along the walls within the shower area.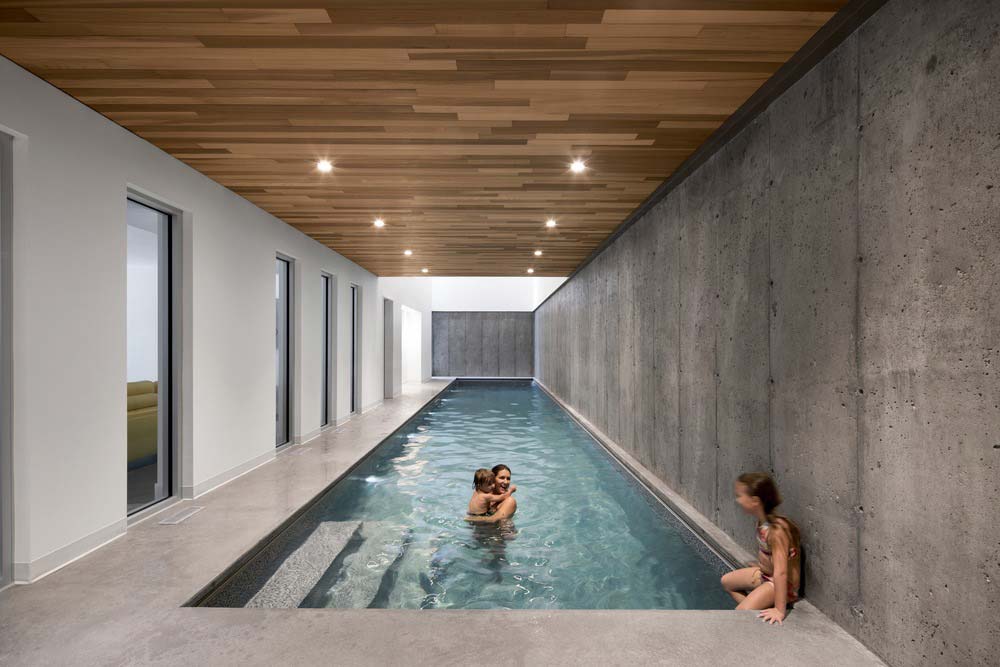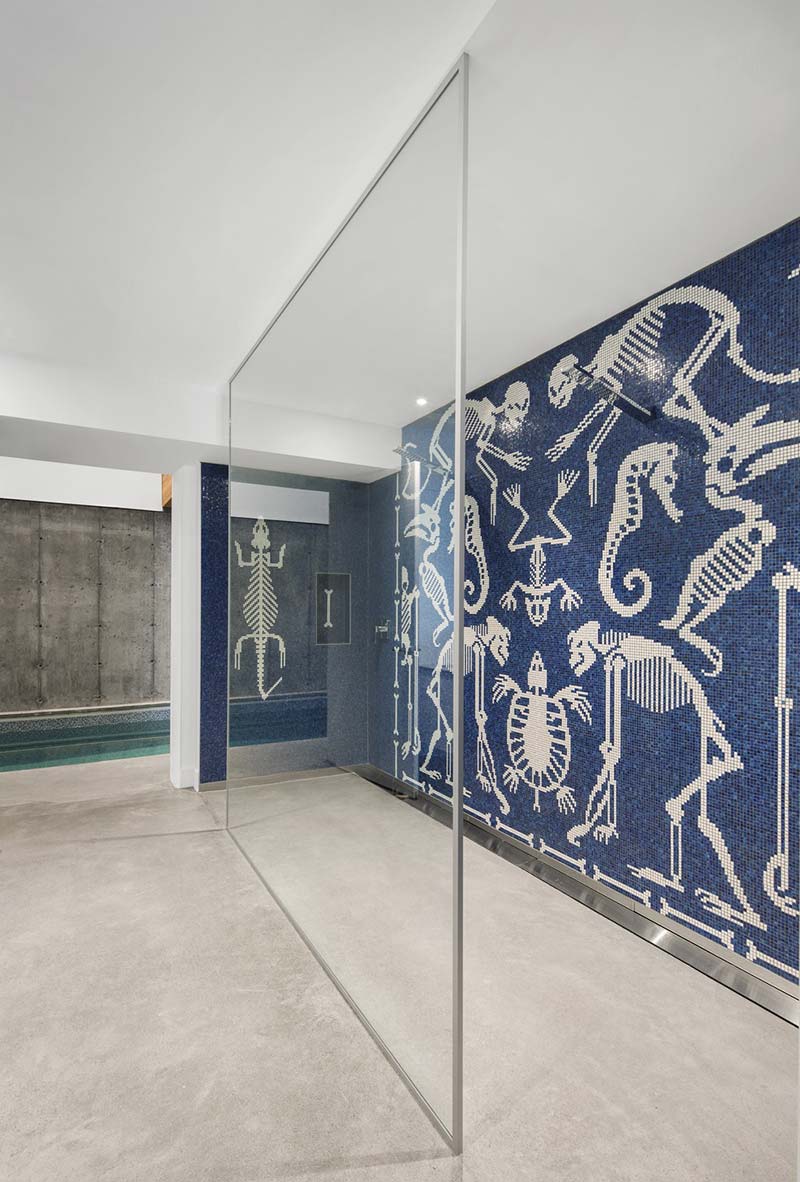 Aside from a "swimmingly designed pool", the family also desired to keep the surroundings intact, while welcoming the outdoors inside their home through the massive array of windows found throughout.
The kitchen and dining room sit in full view of this very such outdoor space, with ascending cement stairs, squared off by glass railings, which lead to the second floor where a walkway overlooking much of the lower living space can be seen.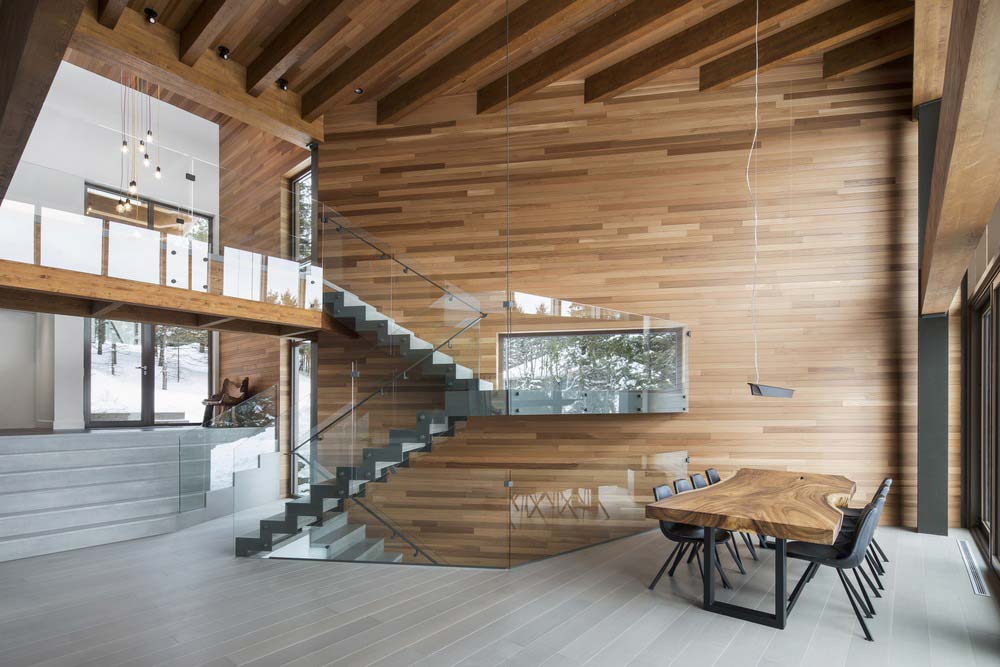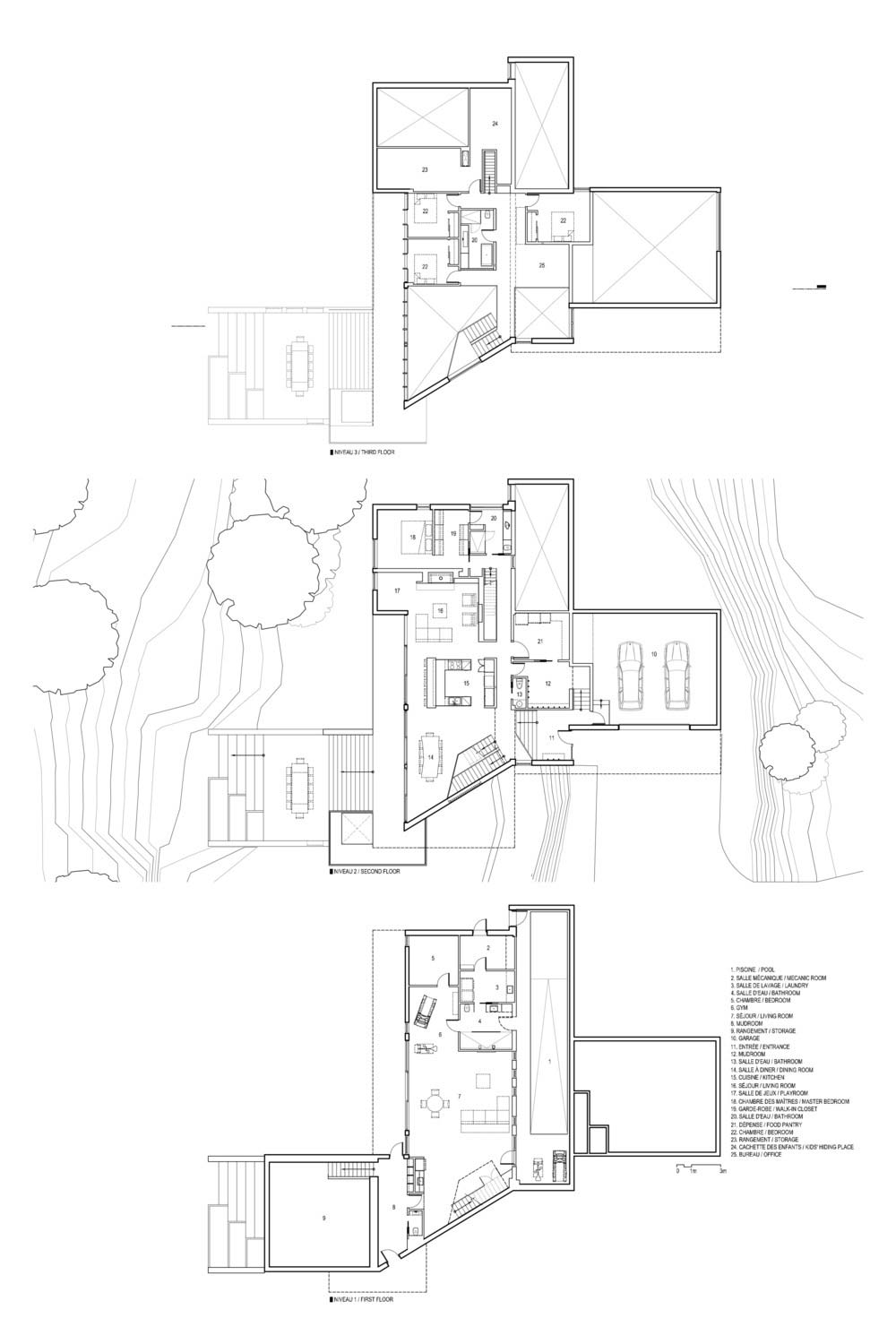 Architects: Bourgeois / Lechasseur architects
Photography: Adrien Williams