Built in the Great Hungarian Plains in the village of Algyo just outside of bustling Budapest, and winner of the Media Architecture Awards, this modern wooden house is a beautiful display of woodwork and natural elements throughout.
The open-to-nature aspects of this home can be seen in the glass hallway leading from the main living space into the end-of-home office, stacked on either side with custom wood shelving and a matching custom desk, with a massive slide-away wall for light, depth and a view all-in-one.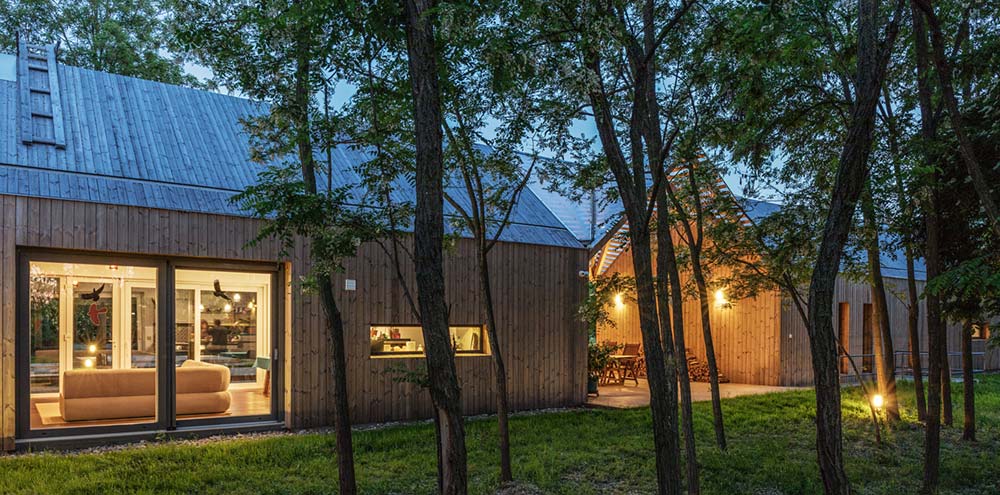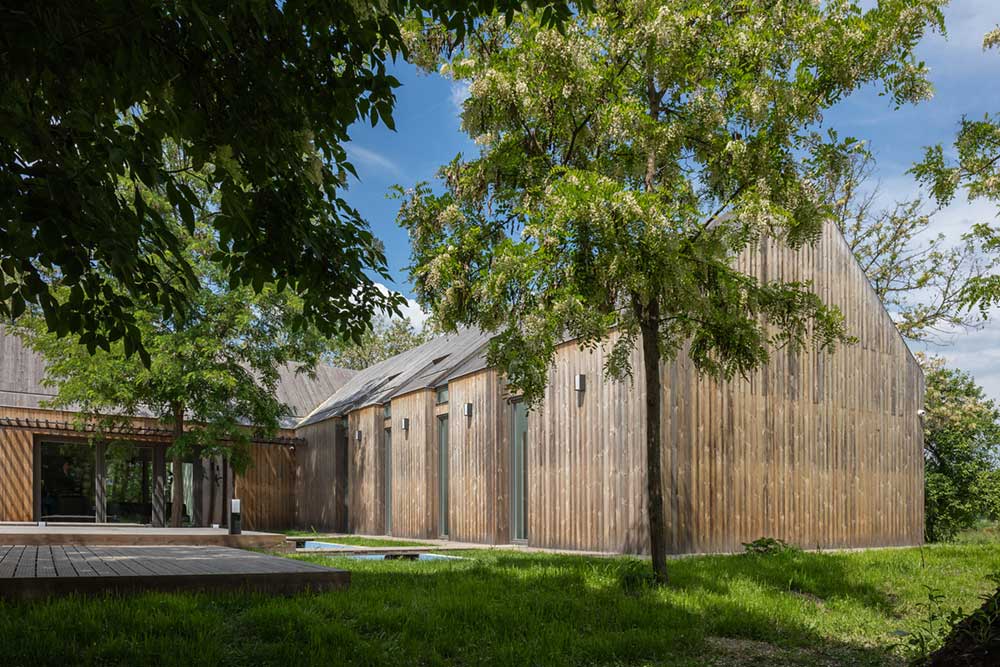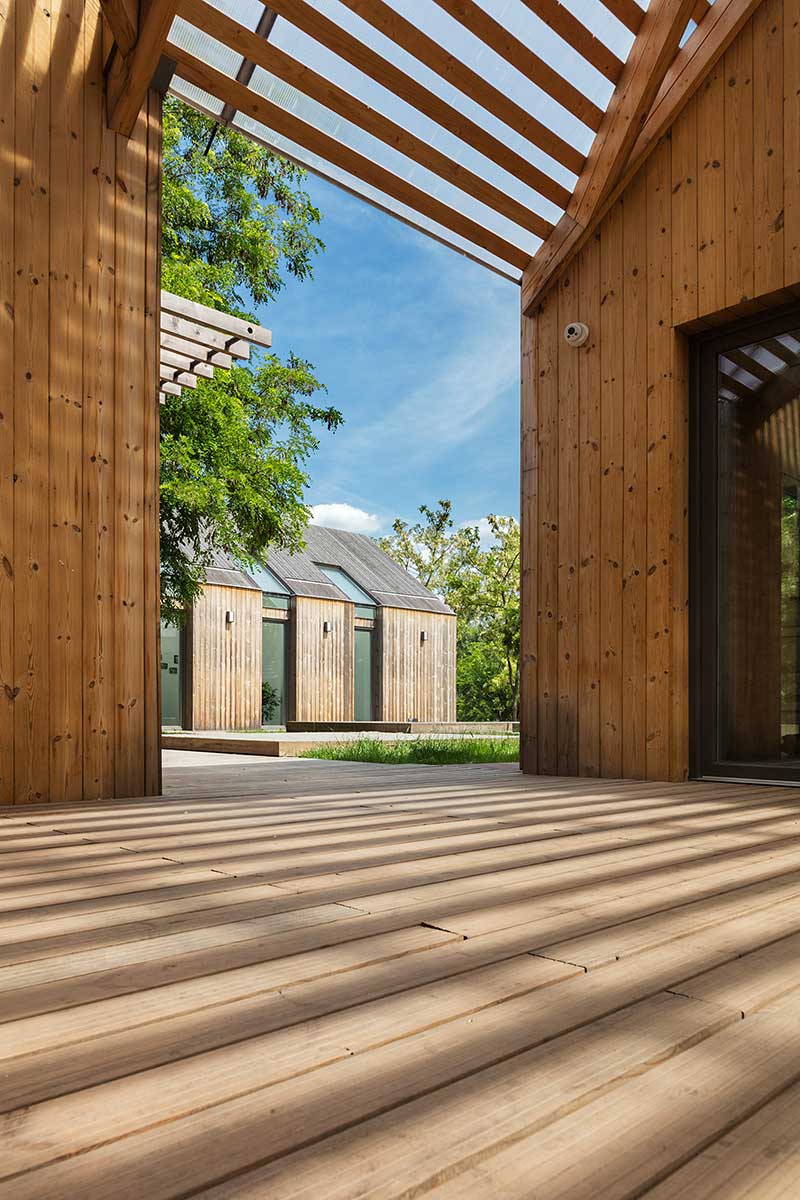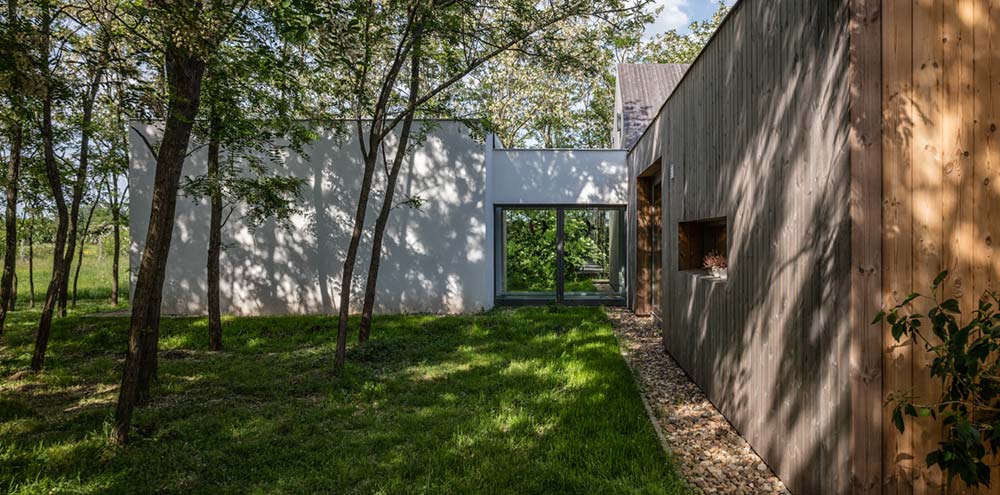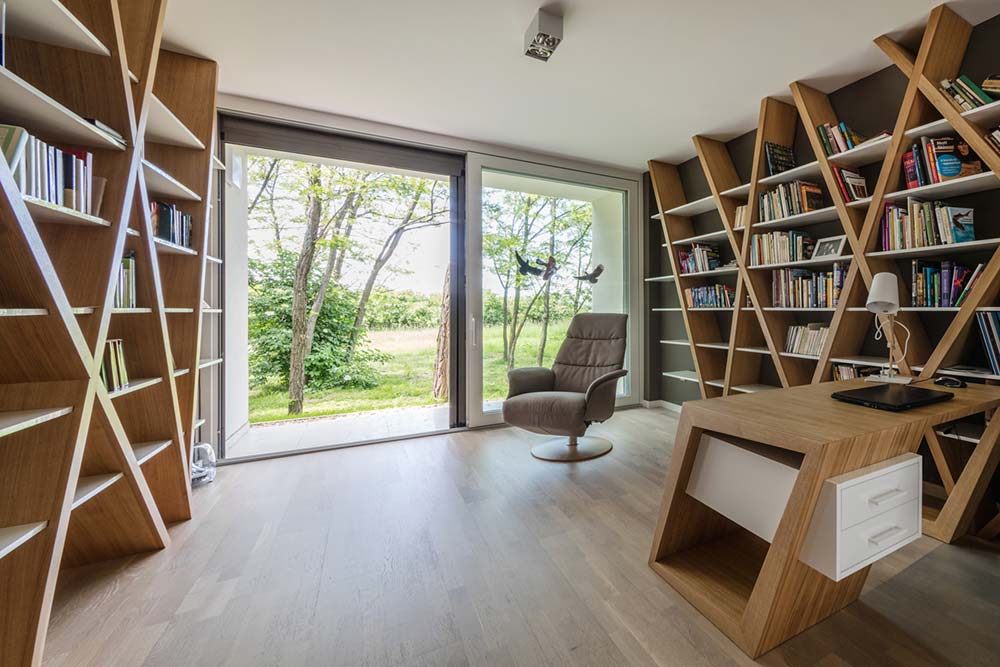 Other rooms include a bunk bed fueled bedroom – also fitted with a custom desk, along with a bedroom that has contrasting walls; one wood and one a kaleidoscope of colors, with a unique wood-wrapped bed sandwiched between. Drenched in slate grey tiles, the bathroom has almost a cave-like feel to it, without being dark or dreary whatsoever, but rather modern and strong.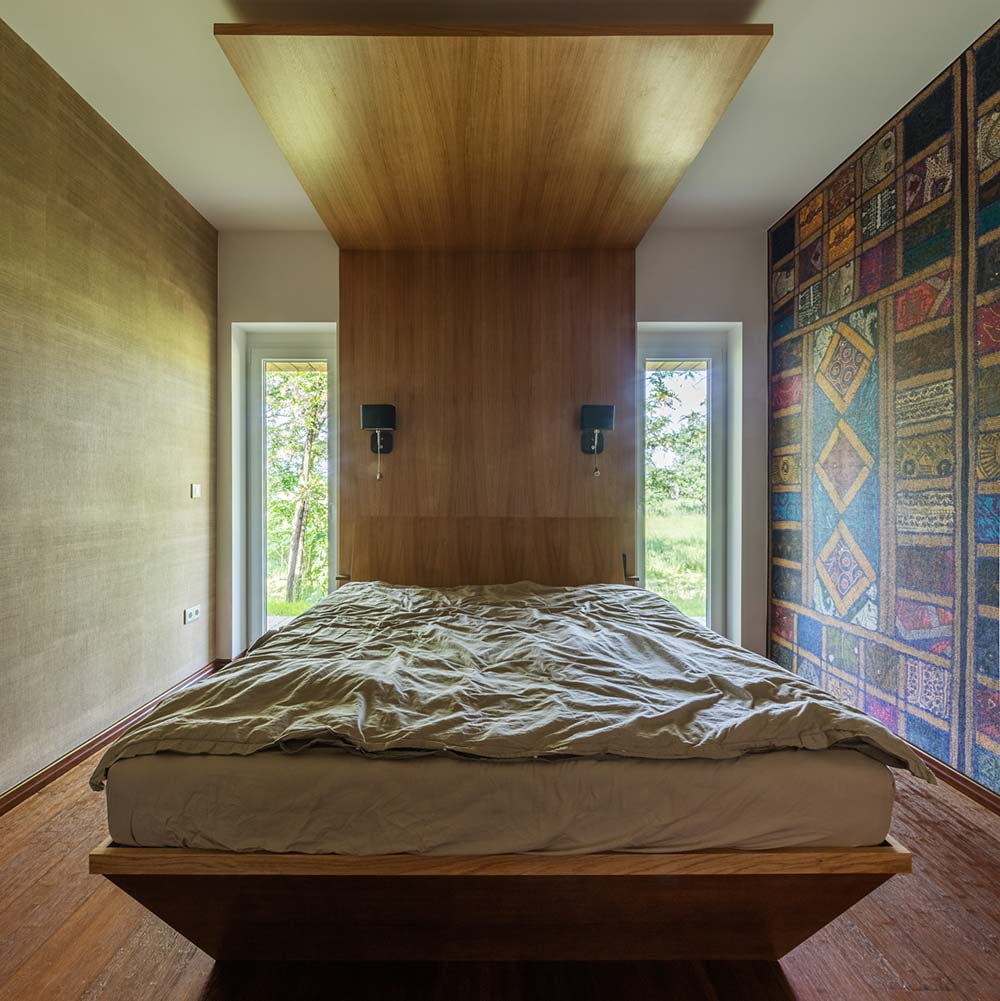 The main living space itself has a bit of a nomadic feel to it, with haphazard lighting artistically strewn about, mismatched cabinetry and countertops, a comfortable grey sectional sofa, and table and chairs nestled next to one another – all working together to create a beautiful getaway home, which offers a little something for everyone.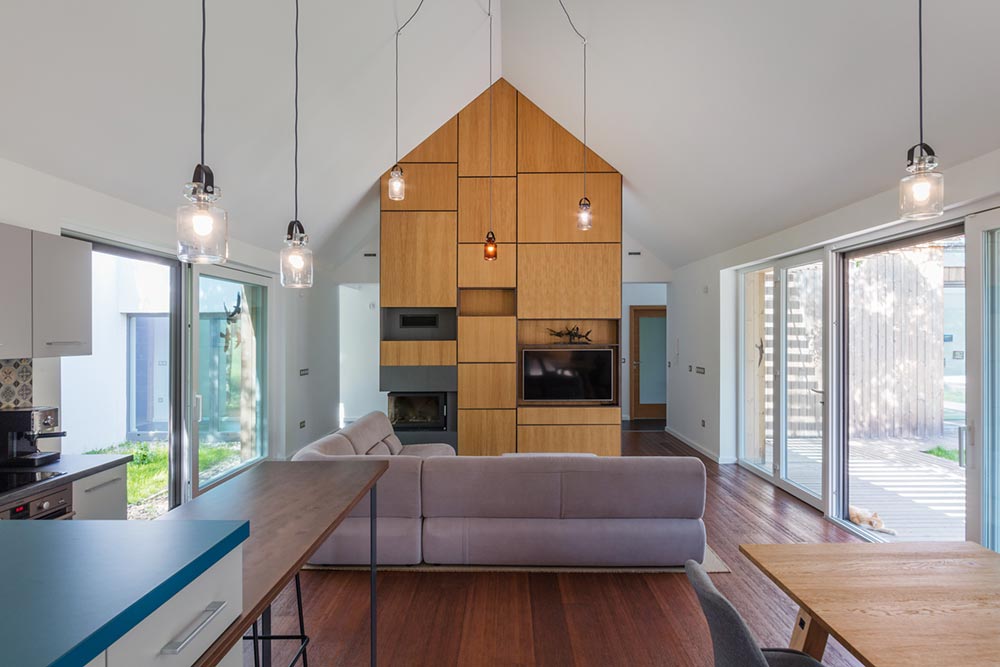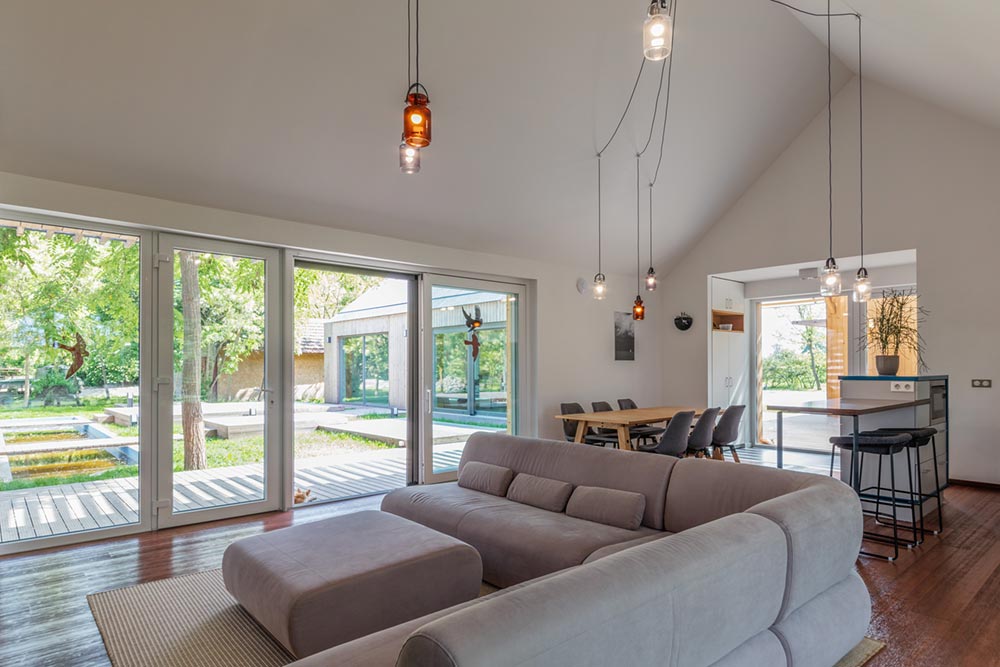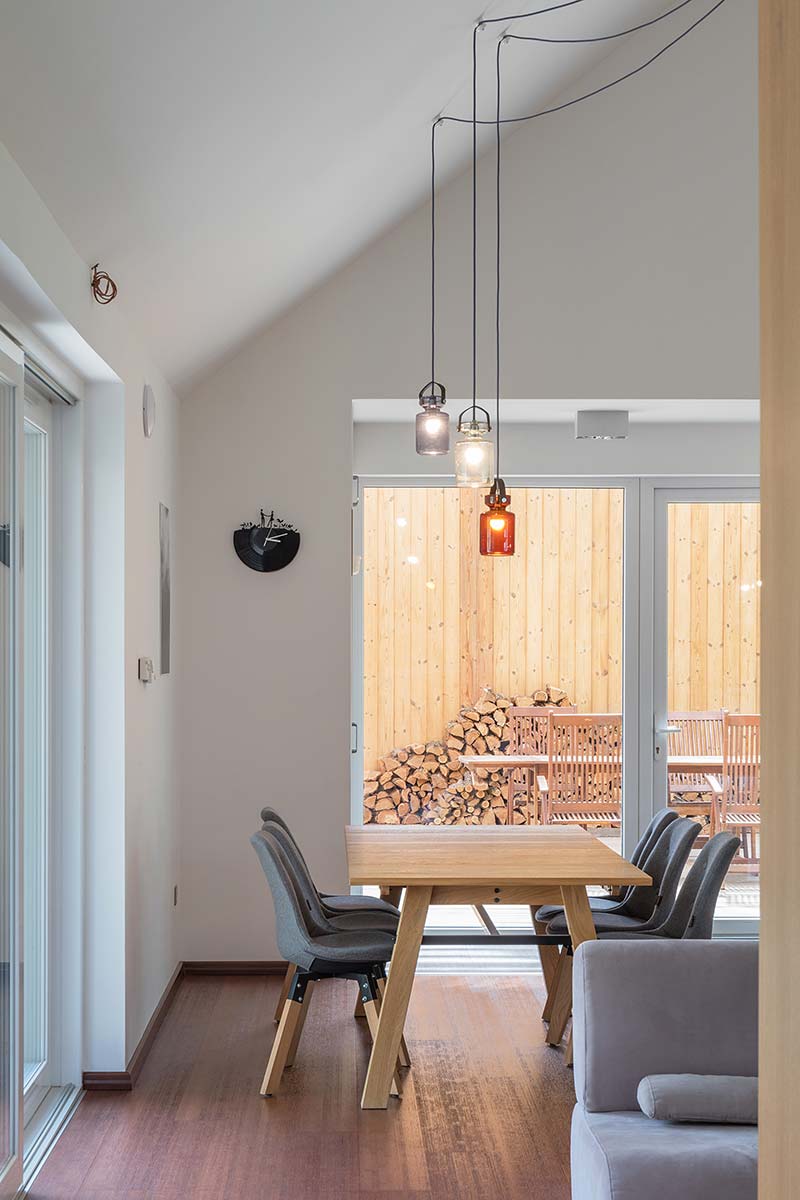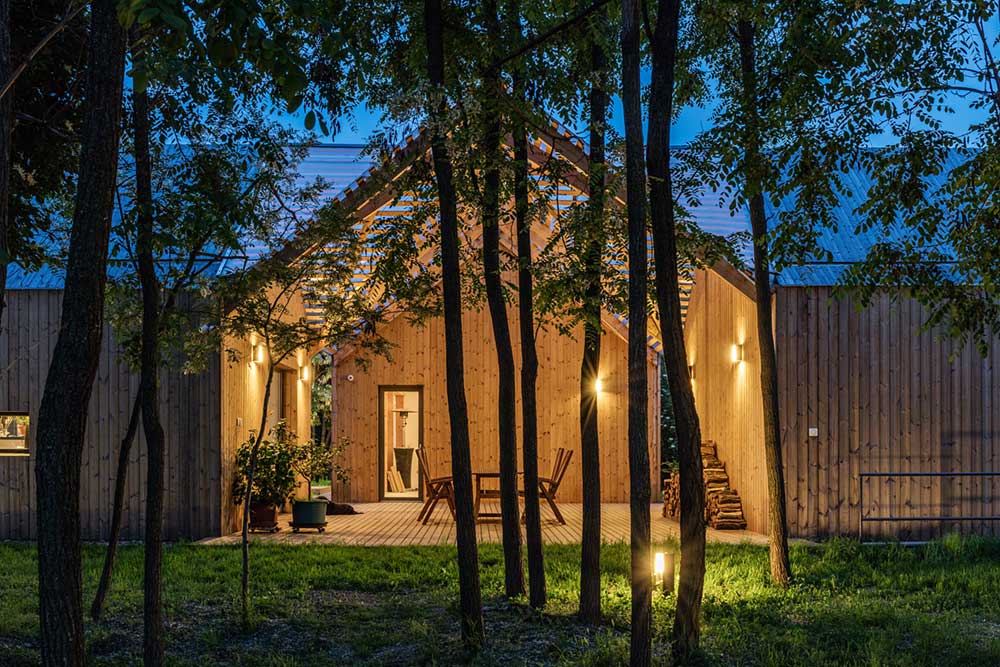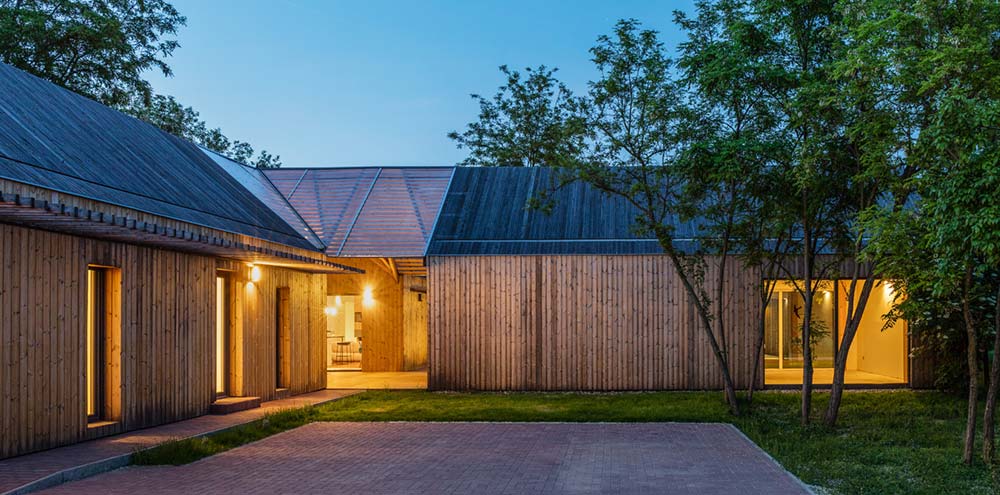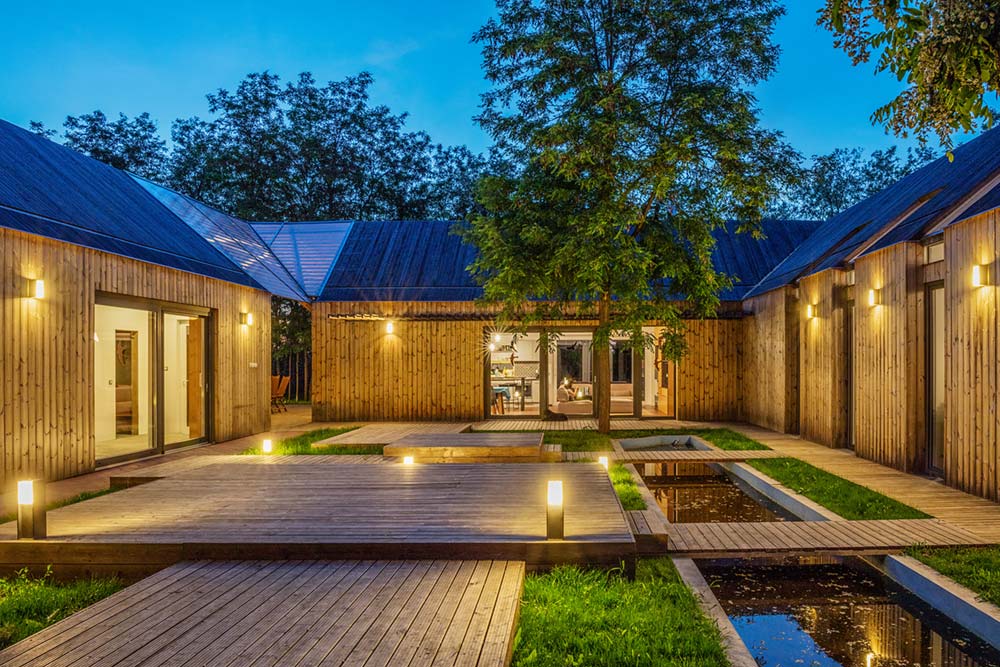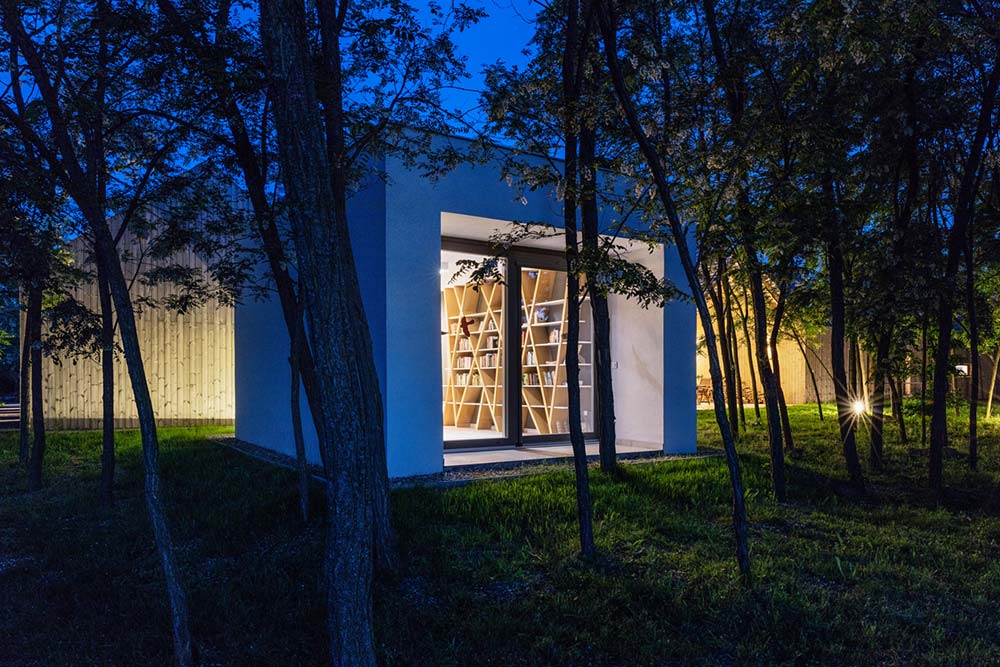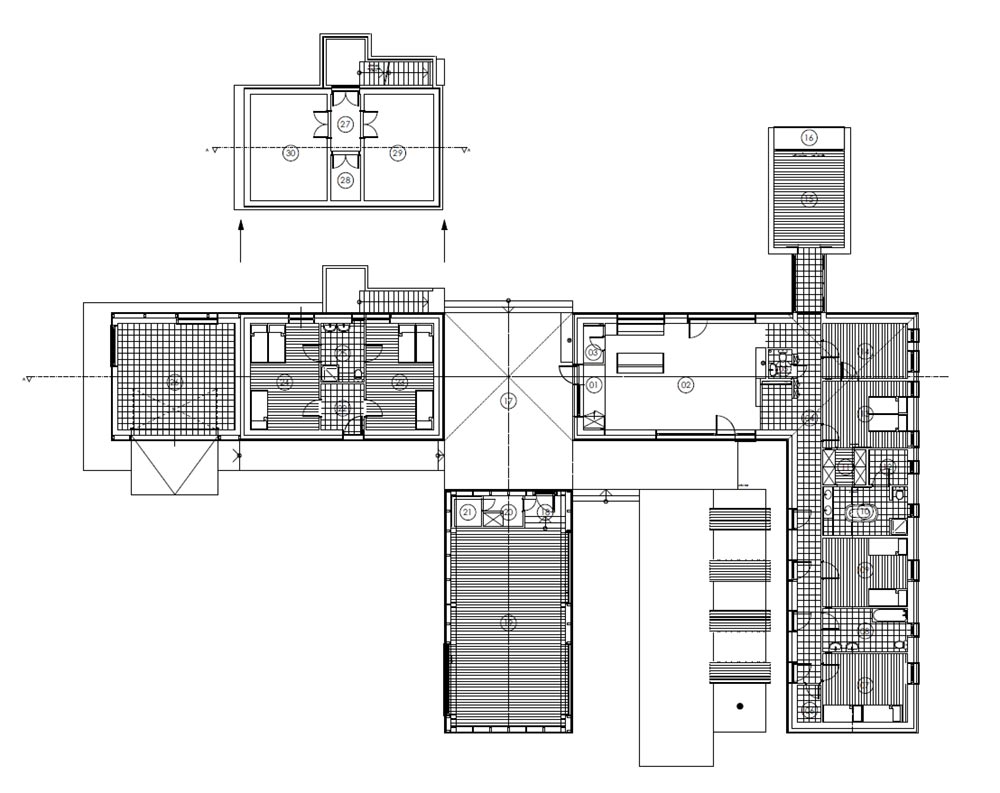 Architects: András Varsányi, Péter Pozsár, Norbert Vas
Photography: Tamas Bujnovszky