Located in Camberwell, Victoria, this modern home extension has added functional features to the already in-place weatherboard Edwardian house, while making it into what is now called the 'Screen House'.
Clearly the thinking caps were on with this revamp, as a swimming pool addition is definitely a must for any civilized space; which has been added to the back yard along with a pergola set off the dining and kitchen area, creating a warm and inviting outdoor living area for the home.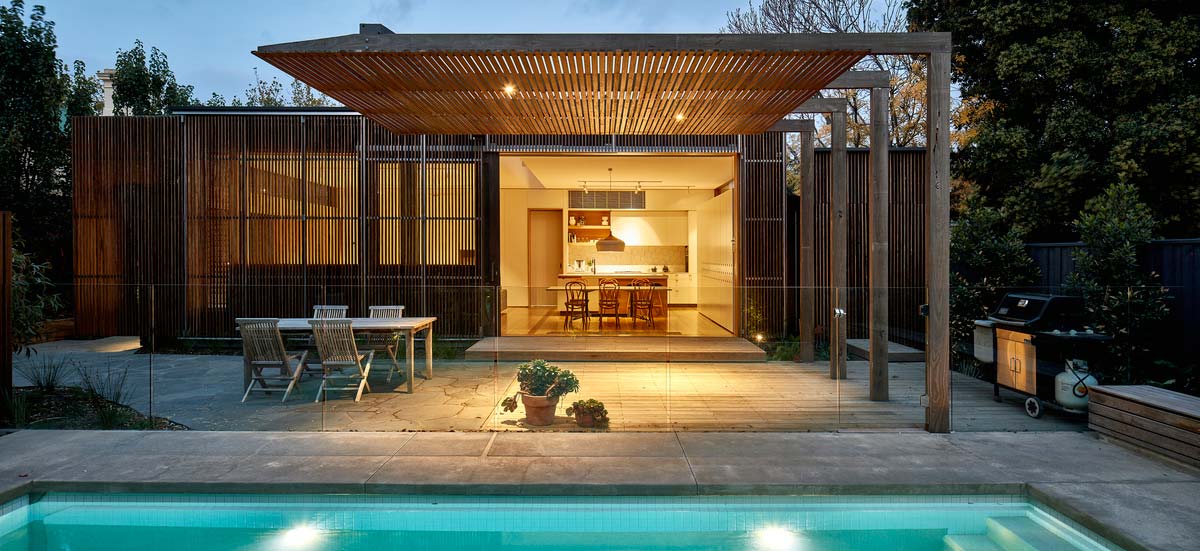 With a wooden veil – or 'timber hardwood screens' as they're known as – placed over the home, it brings about both a visual appeal, as well as adds interesting lighting effects throughout the day while providing shade during warmer months.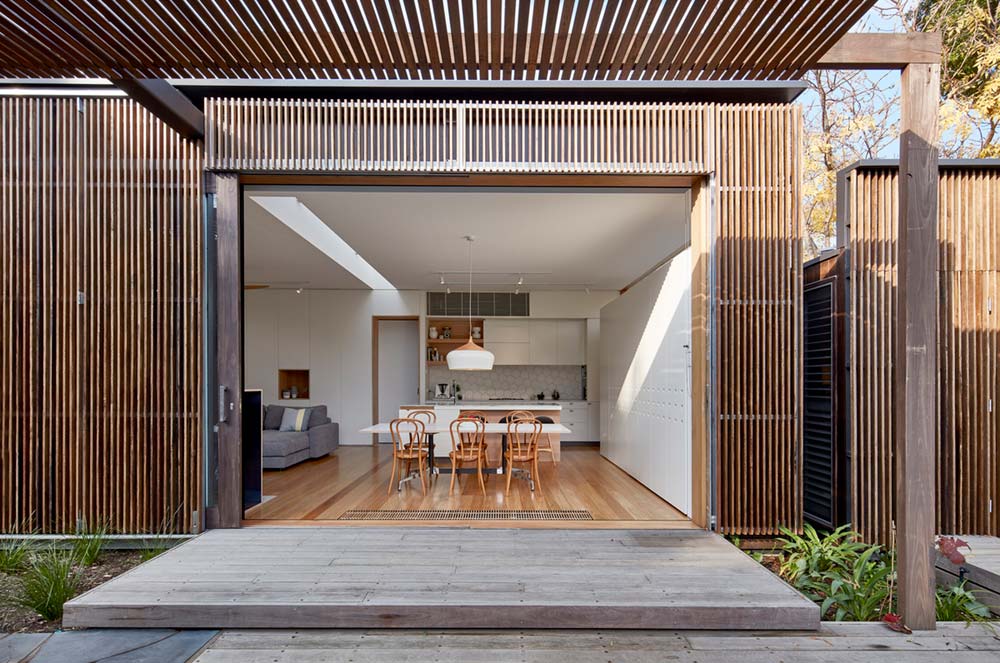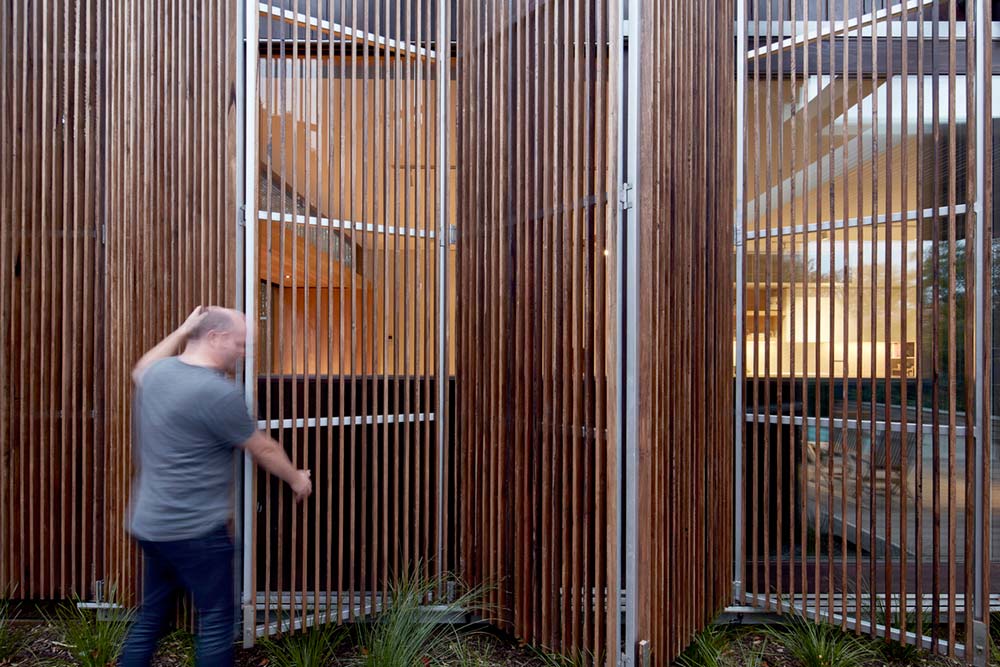 Massive windows can be found throughout this home, and a wooden built-in seating area in the living room, with a matching fireplace inset and entertainment area, seamlessly come together in nest-like comfort.
Floor to near-ceiling kitchen cabinets line the entirety of one wall in the kitchen, with a white tabletop and countertop to match – keeping the space a clean shade of cool, collected and under control throughout.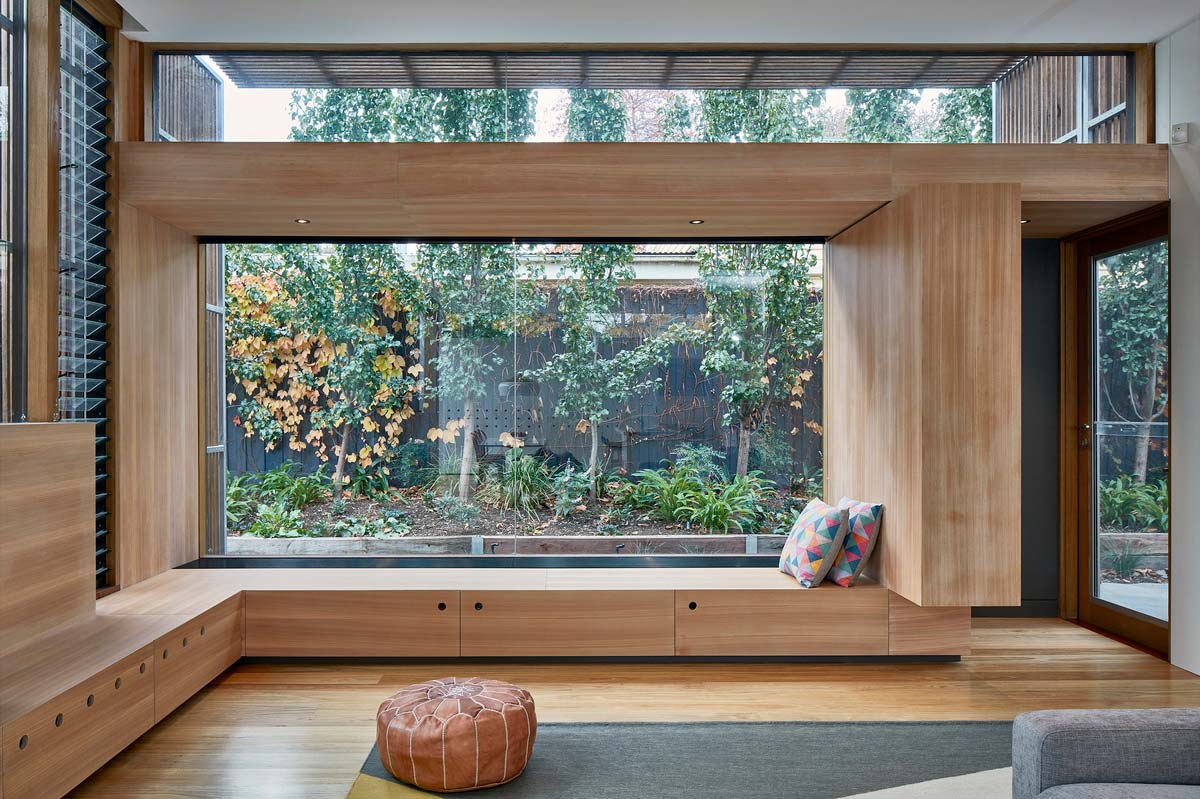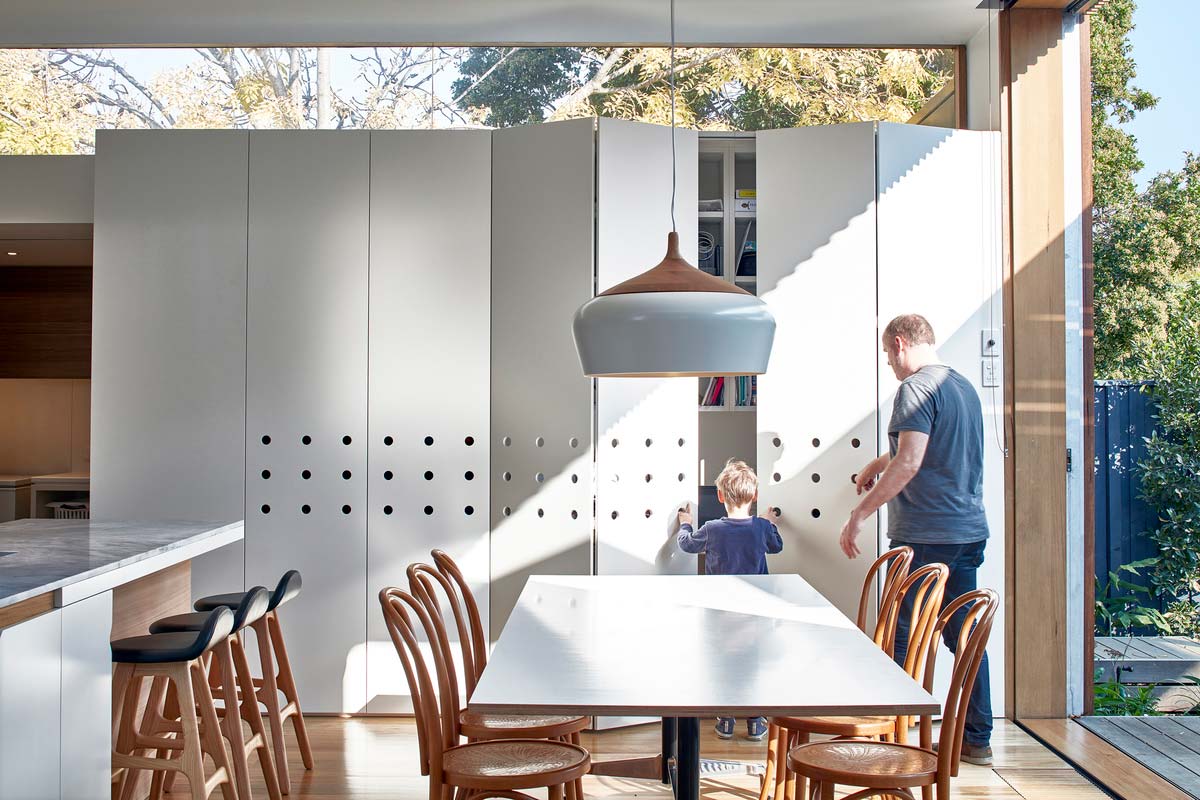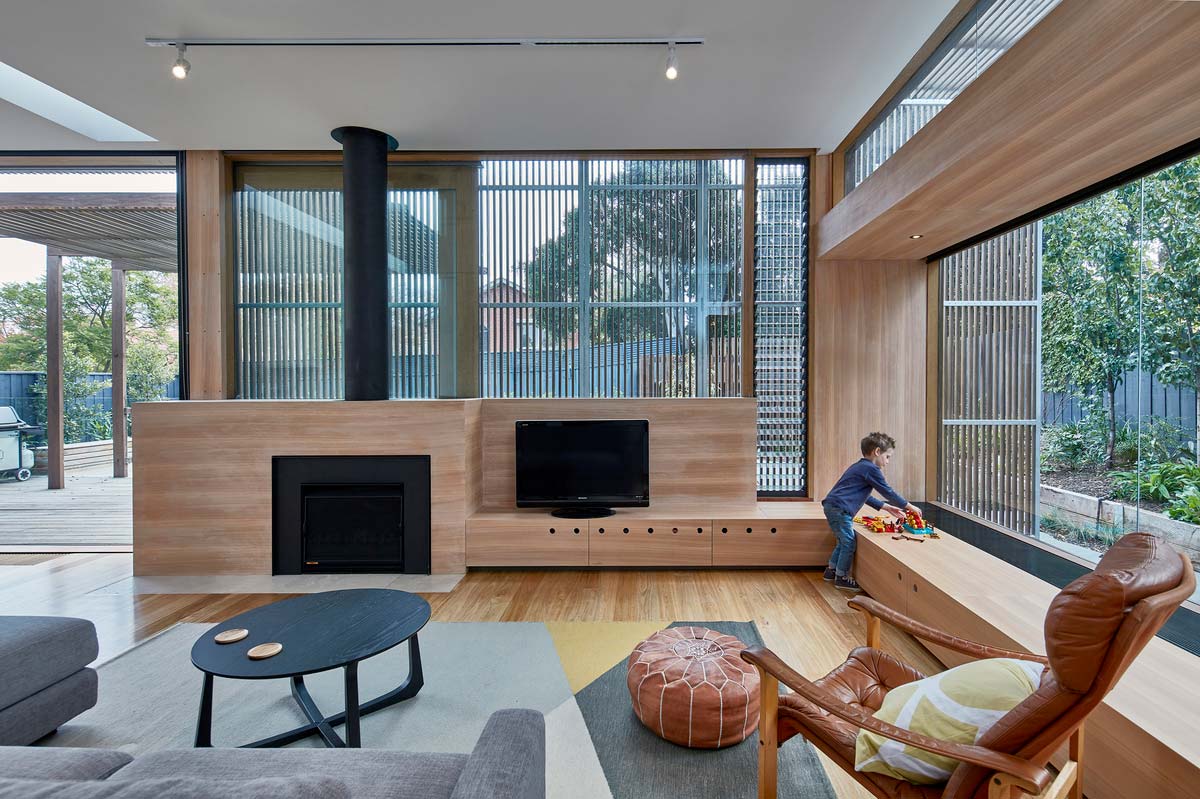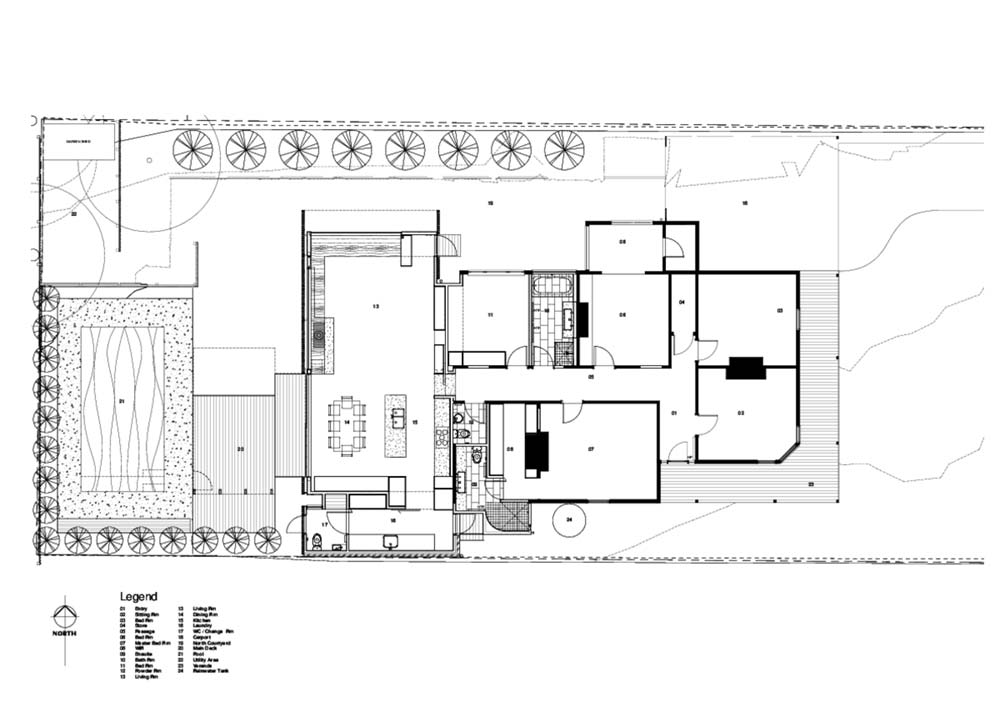 Architects: Warc Studio Architects
Photography: Aaron Pocock