Entre Pinos is a labyrinth of five fabulously-designed earth brick homes in the lush forest of Valle de Bravo, Mexico.
With nature as its backdrop, each weekend home melds seamlessly into the landscape, offering multiple floors and fitting together beautifully, while ensuring each space has a private setting, view and standalone personality.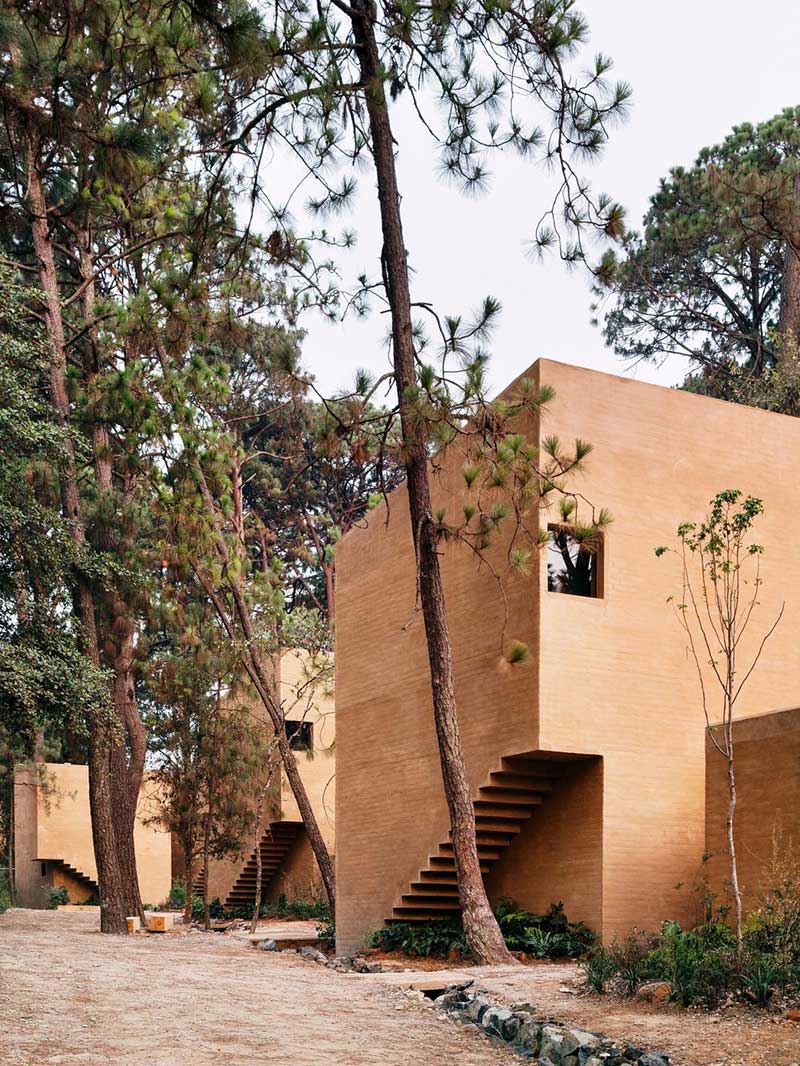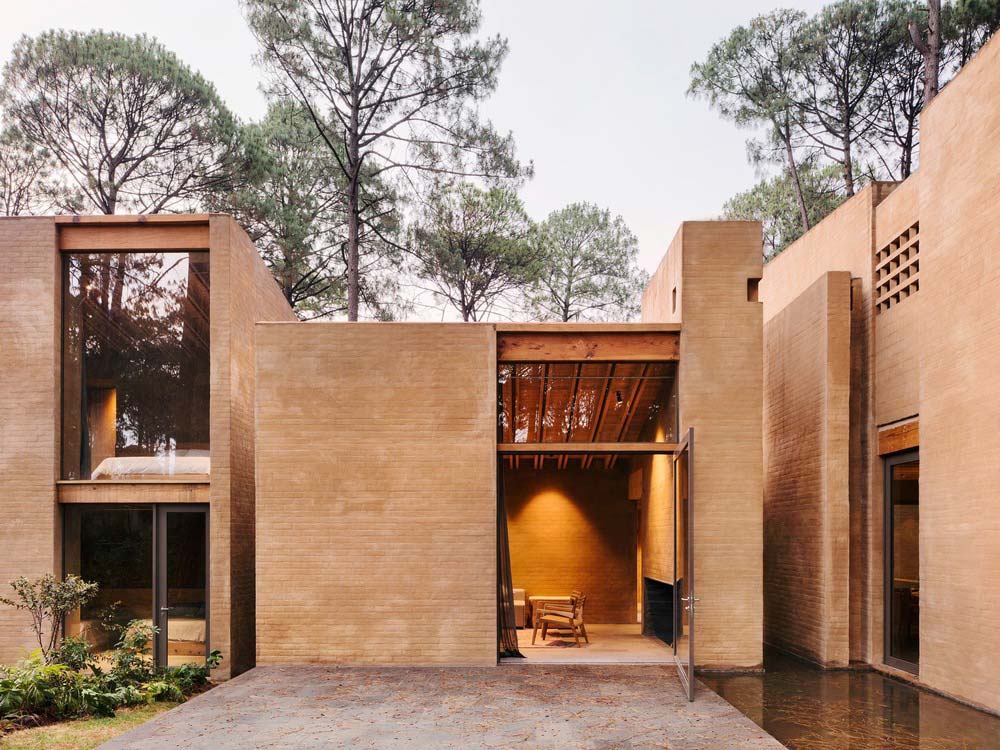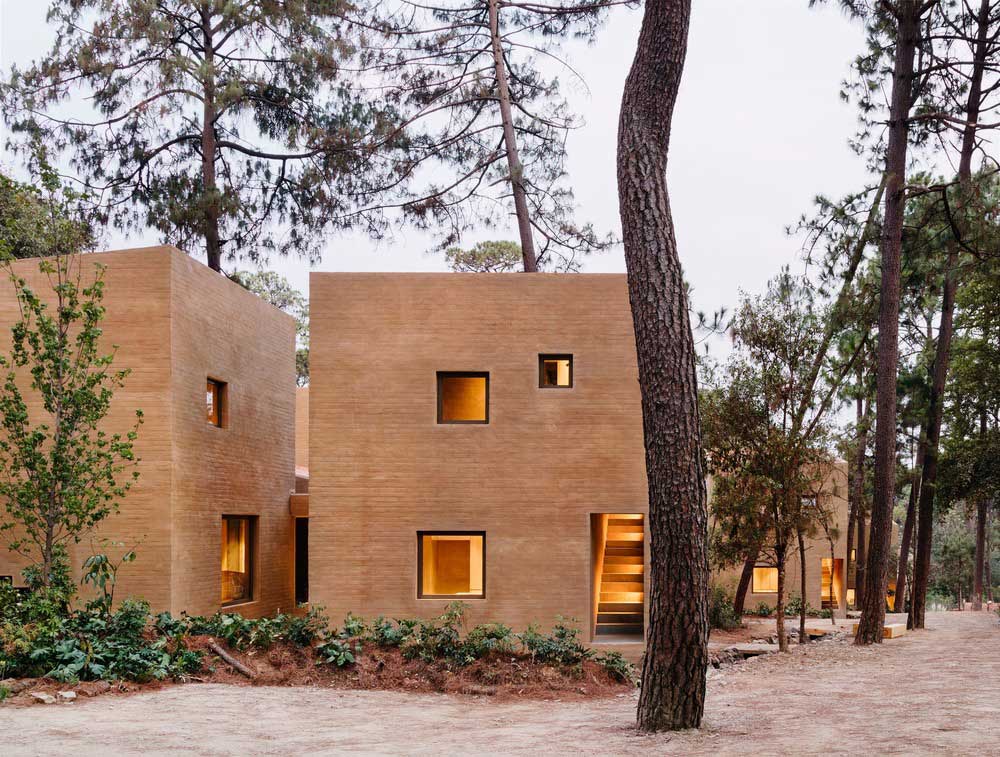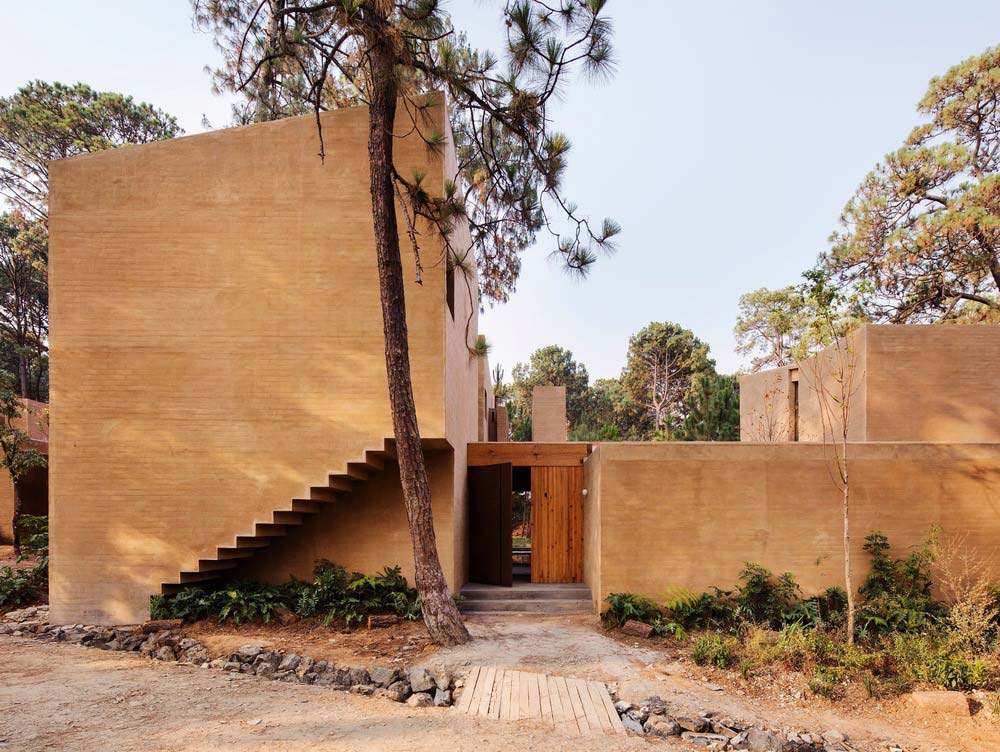 Filled with your typical living, dining and kitchen spaces on the lower floor, each offer their own flavor of wood cabinetry, custom seating, fireplaces insets, and breakfast nooks, which are fueled by timber and natural bliss.
A semi-joint patio and garden area grace the common space, while multiple bedrooms on the upper floor of each home gives way to a forest view, where the pine trees are known to whisper tales from another time without being interrupted by the likes of Entre Pinos – thanks to Architect Hector Barroso and his magic melding these stunning spaces inside and out.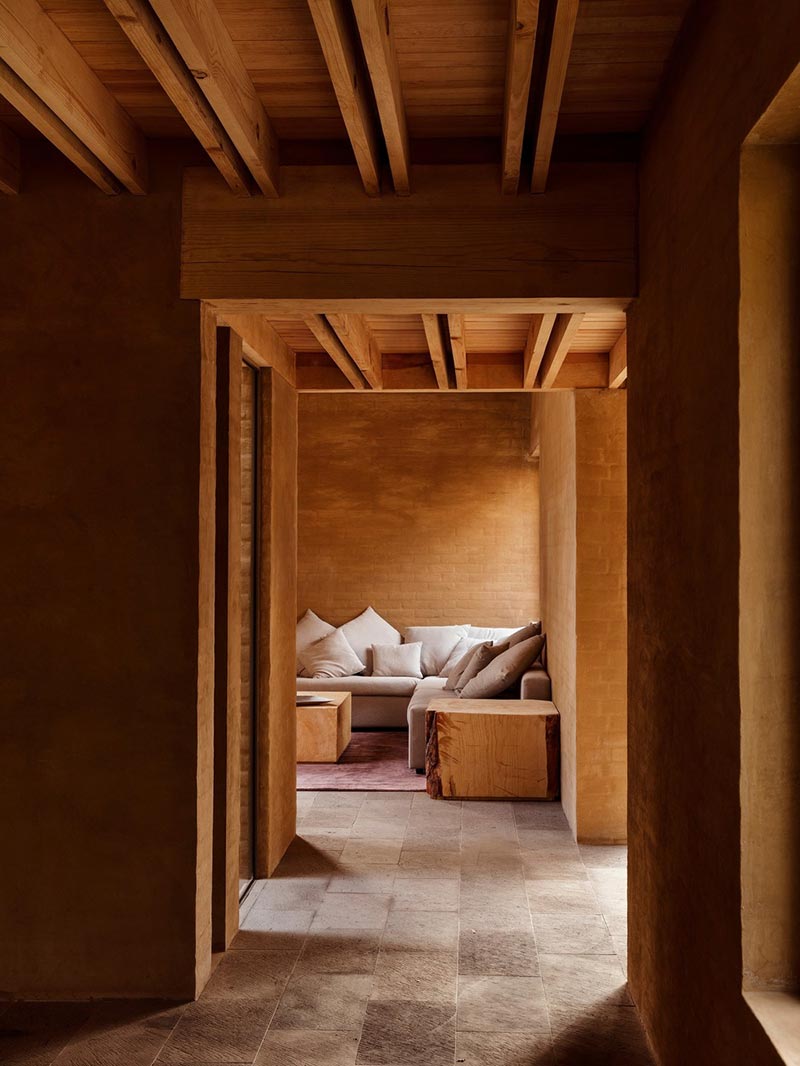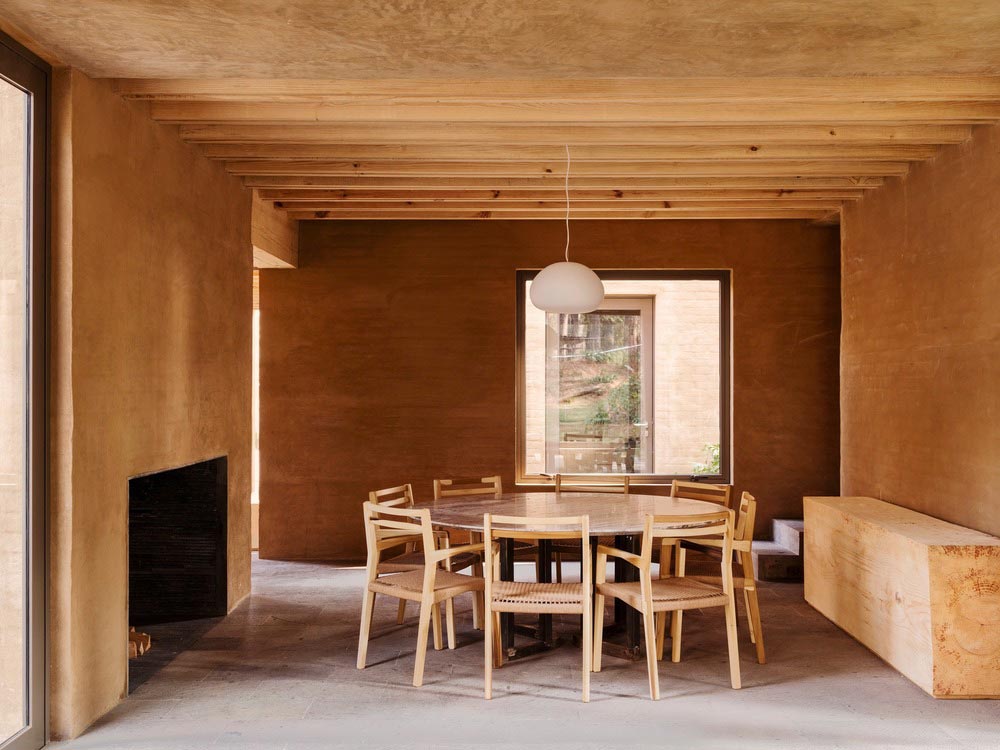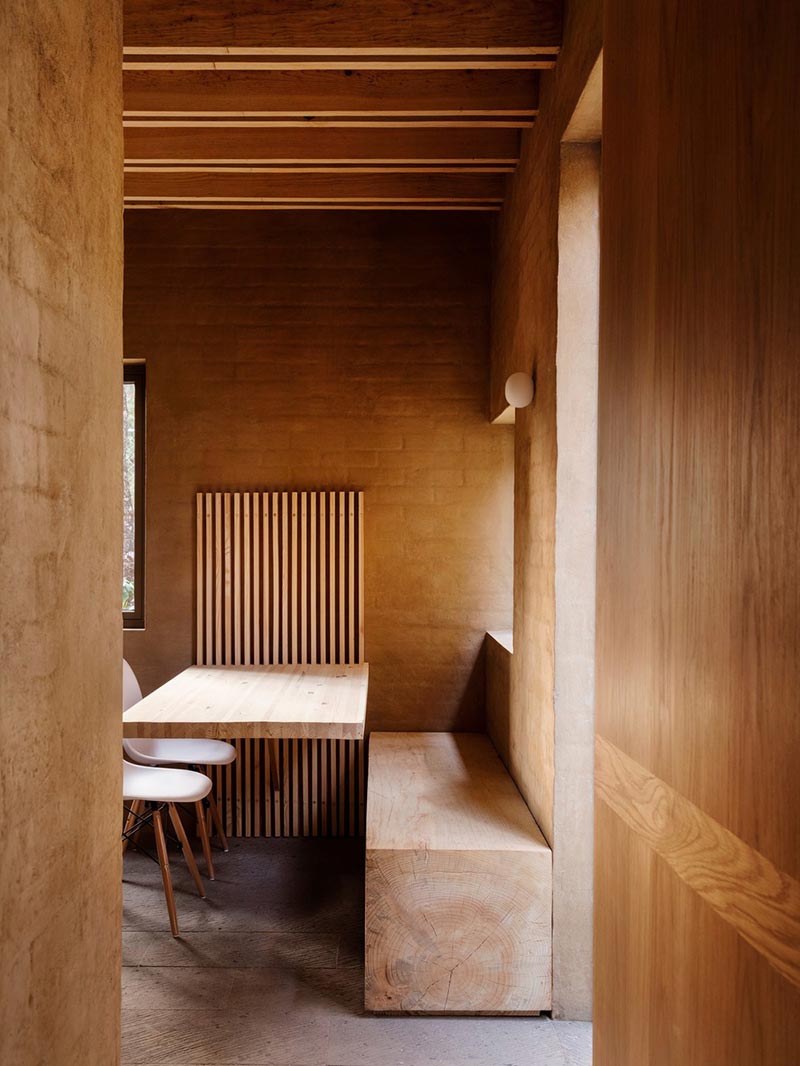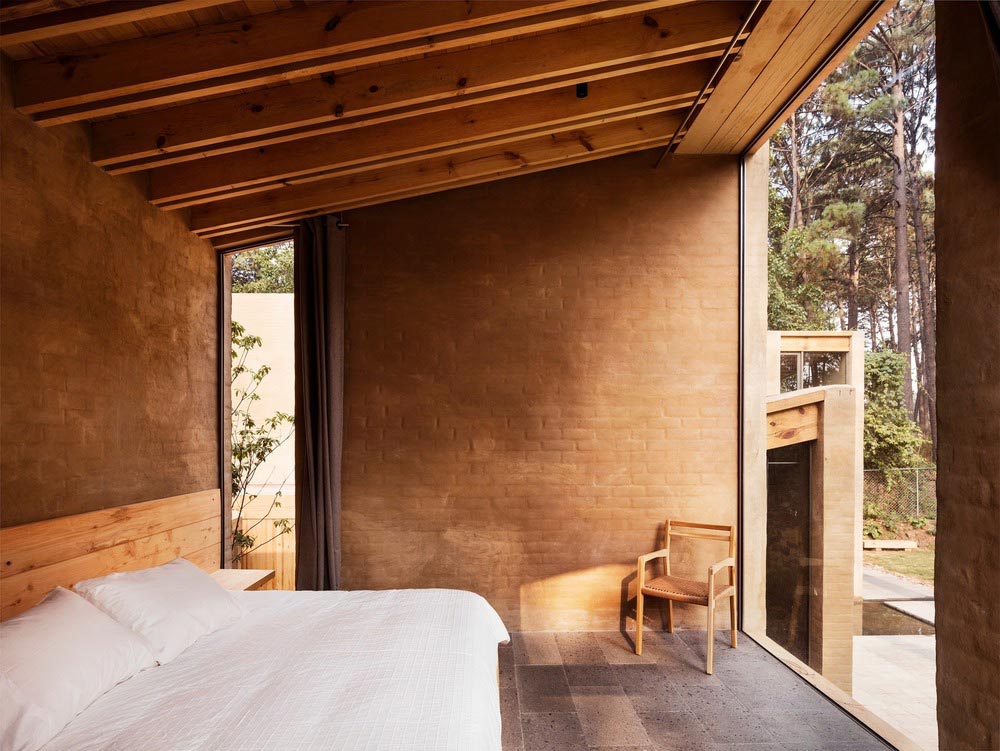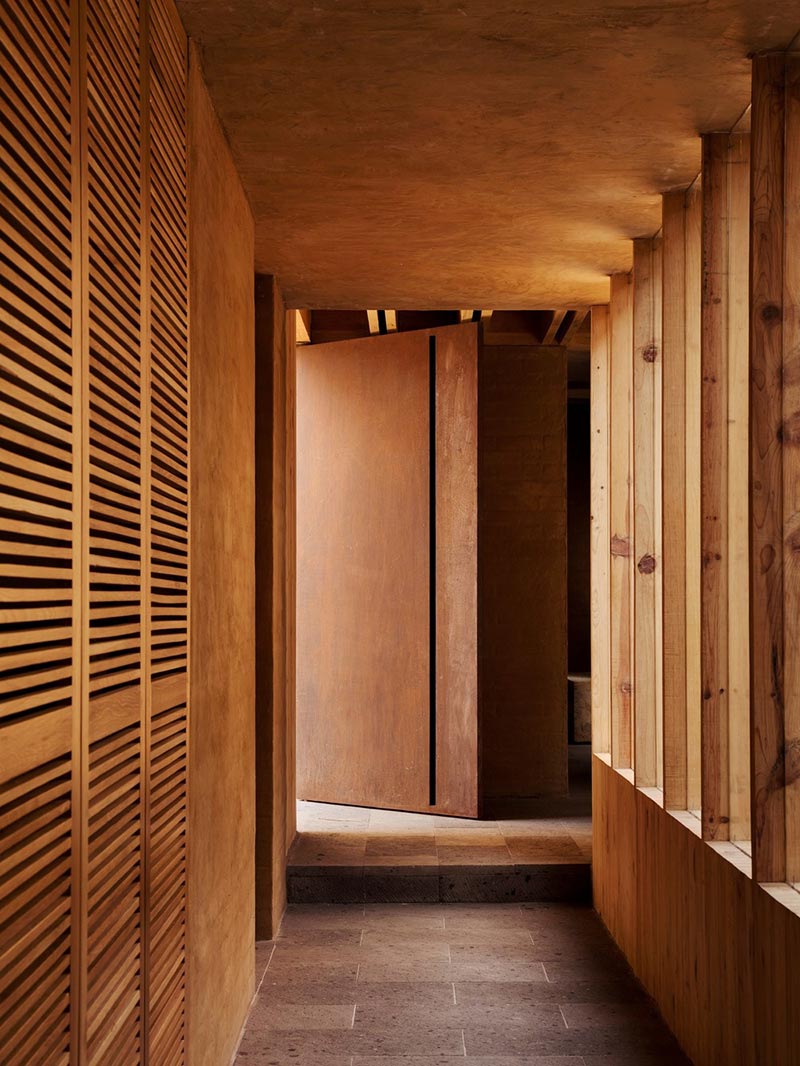 Architects: Taller Héctor Barroso
Photography: Rory Gardiner